Danish designer and content creator Pernille Rosenkilde is the master of dopamine dressing. Take a look inside her rainbow-coloured closet, it's guaranteed to make you smile...
There's no denying that Pernille Rosenkilde is the queen of colour. The unique and rainbow-hued dressing of the content creator and vintage dealer at WinWintage has singled her out in Scandinavian style circles for her happy-go-lucky ensembles – sugary without a trace of sickliness.
As autumn rolls in it can sometimes be tempting to match your outfits to the weather outside, donning old navy and grey staples. But a quick scroll through Rosenkilde's Instagram is a sure-fast cure for any winter grumbles. After all, we know that the colours and the clothes we wear influence our moods, so why not embrace the varying hues.
Have a peek into Rosenkilde's bedroom here, it will undoubtedly brighten your day...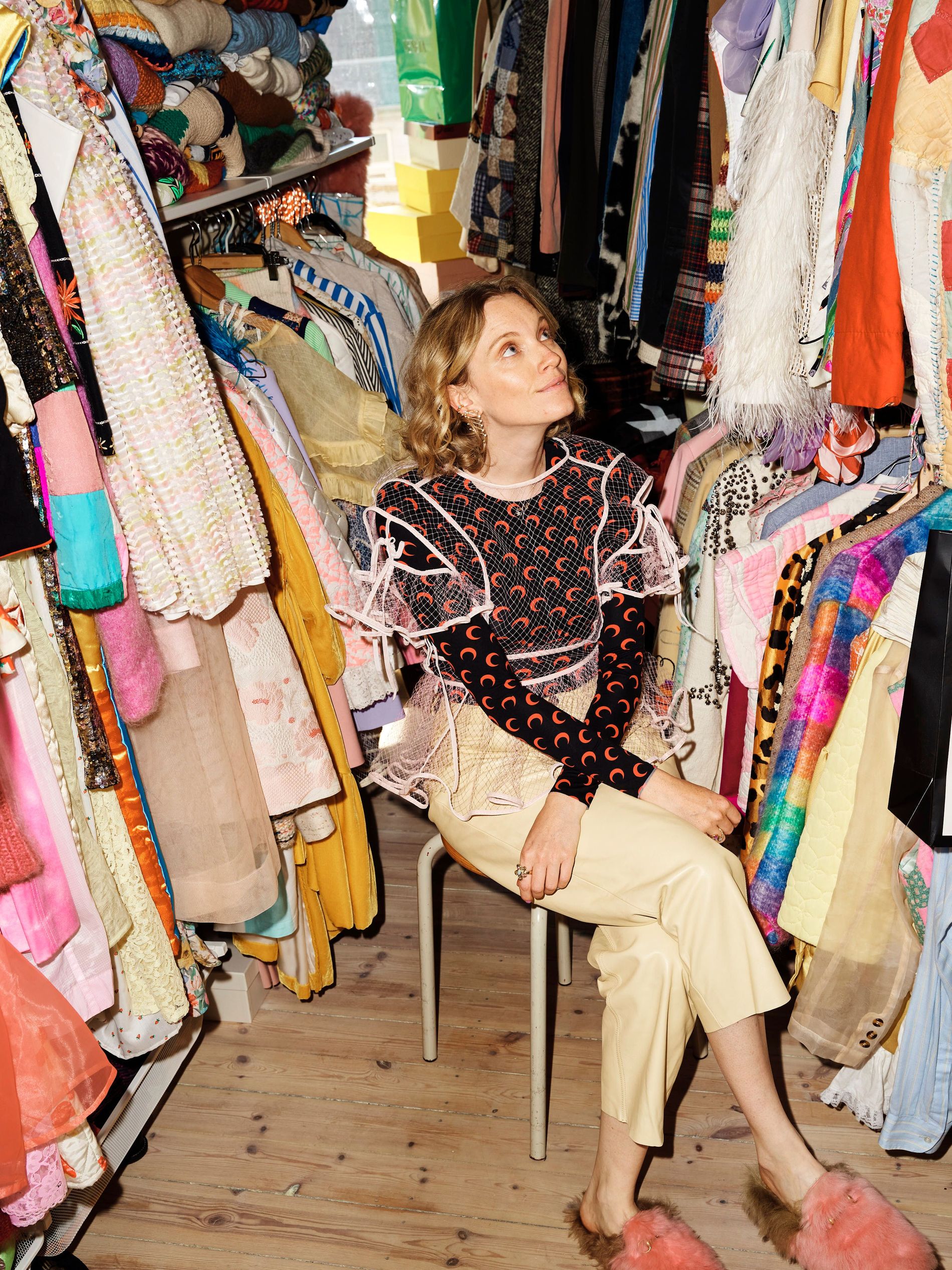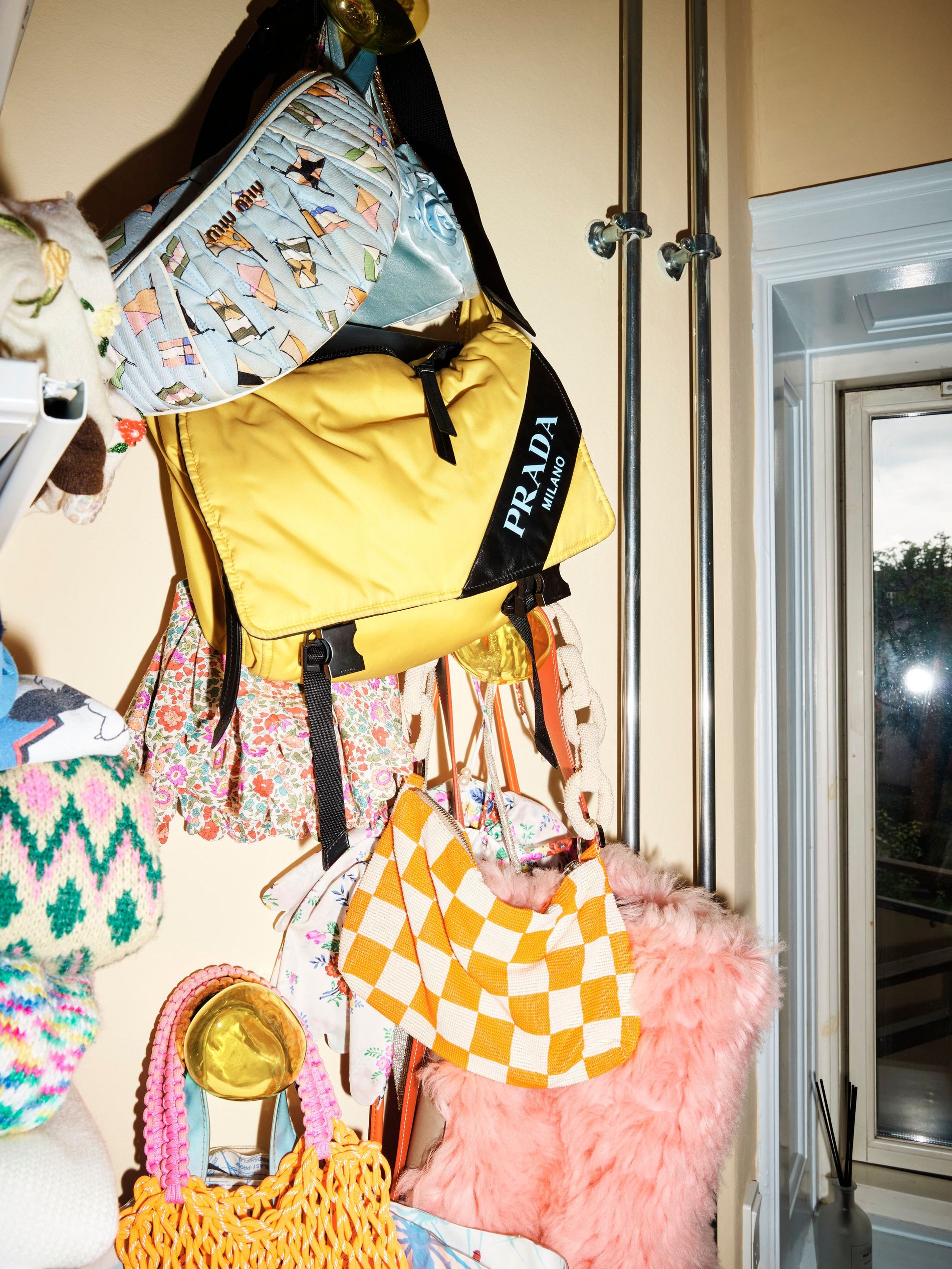 Can you describe your wardrobe space for us?
We are so lucky to have an amazing walk in closet – it isn't super big, but it feels like walking into a treasure box. I like spending time in there just looking at all my clothes. It might sound a bit weird, but I look at my wardrobe like something I have curated and collected over many years. Most of the things in it hold a special meaning to me and the walk-in closet is full of memories. My love for vintage also plays a role here – I have a lot of things I have found around the world that are really unique and irreplaceable.
How do you organise your clothes?
We decided on an open rack system from Ikea. We like open racks to see the things we actually have, but for t-shirts, accessories, and sweatsuits we also need drawers and I have found the perfect version in oak from Tylko.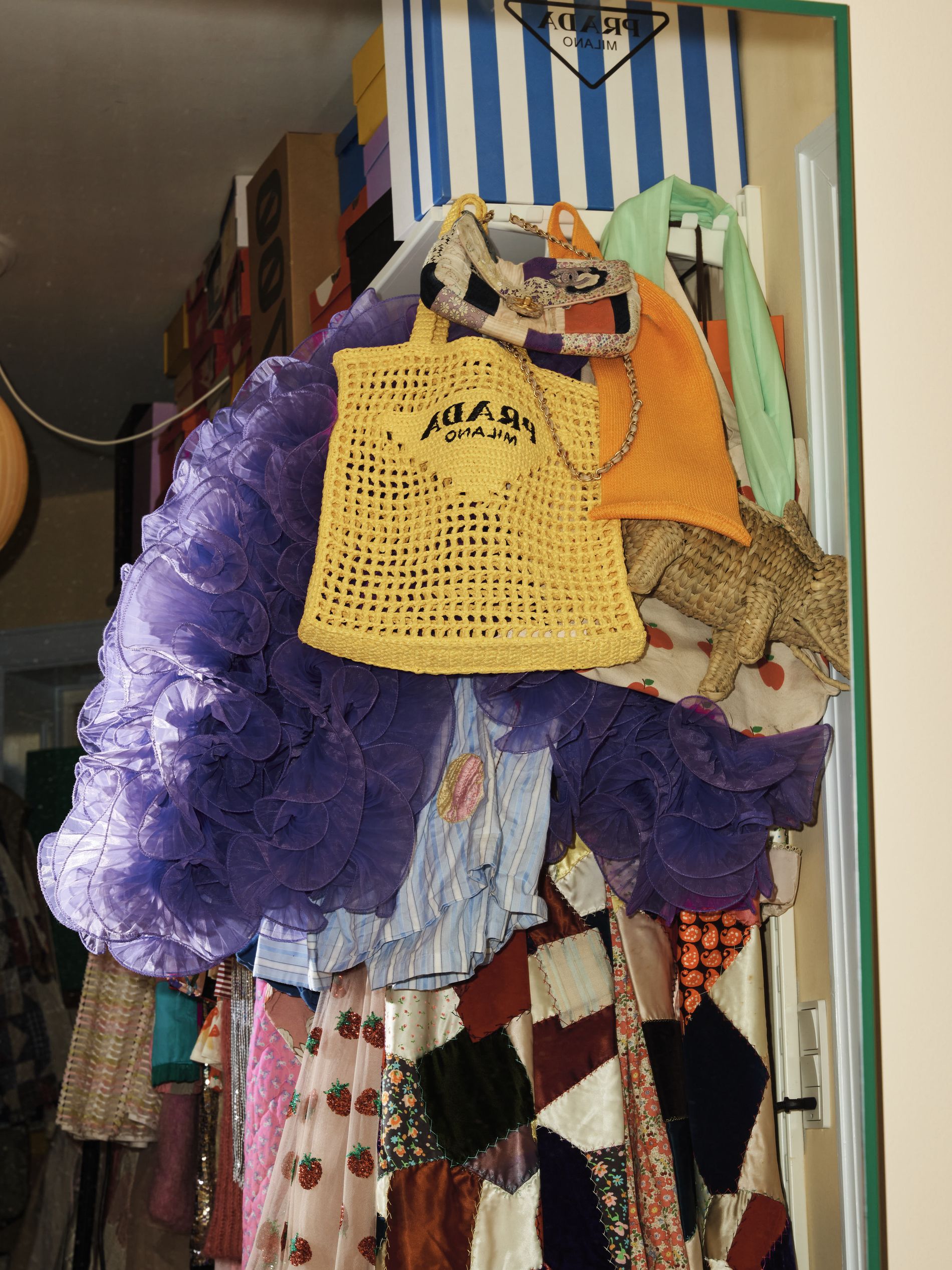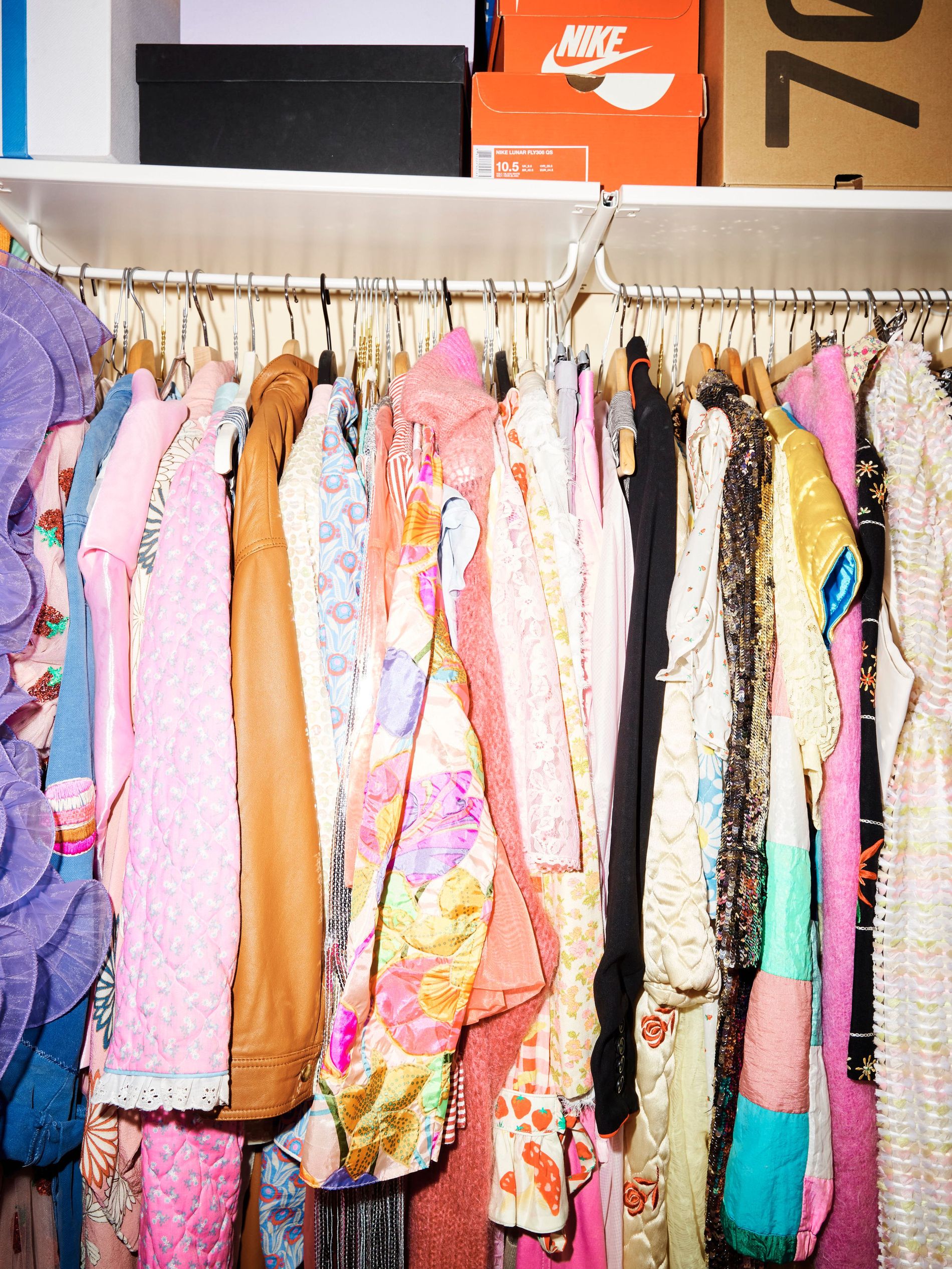 Do you have any secrets to keeping it well ordered?
For any hanging items I've built a system, so some racks are for the longer items and some are for the shorter ones – this way you make the most out of your space. We also 'double hang', putting two pieces of clothing on one hanger, mostly due to lack of space.
In the drawers, my organisational heart skipped a beat when watching Marie Kondo organise her drawers. She changes the direction of how you fold your t-shirts and the beauty of it is that you get to see all your clothes every time you open a drawer, instead of my old system where one t-shirt was also in the bottom of the stack and I ended up forgetting all about it. I am pretty sure that now, with this technique, I have a better overview and therefore use more of my items on the regular.
What are your 3 most prized possessions?
I love so many of my things, but my vintage patchwork Chanel bag which I found on Vestiaire is a keeper – in fact, I love it more every day. My Cecilie Bahnsen dresses are also so unique, like little pieces of art. I also treasure my vintage items the most, they are all unique and I have so much love for them. Plus, the different pieces from my own collection, of course, my brand Per and the zoo, are also close to my heart.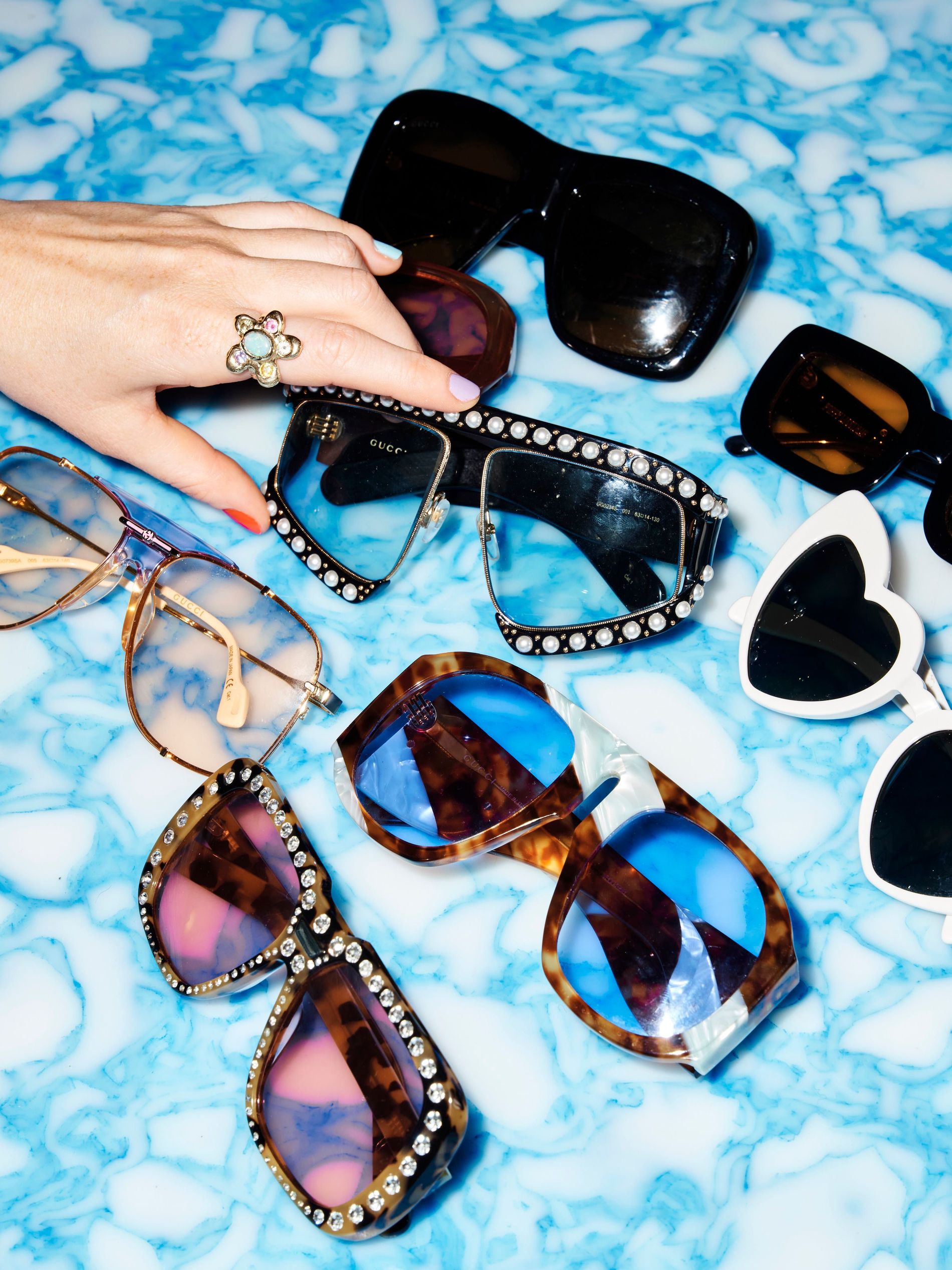 Do you have any hacks that you want to share?
If you tend to store your pairs of shoes away in shoeboxes (like me) then make sure you take polaroid pictures of them and stick it to the outside of the box. Otherwise it is impossible to find your shoes and no one likes that, especially if you're already running late.
How do you store your handbags and jewellery?
I prefer my bags displayed where I can see them, so I can quickly just grab one on-the-go. My jewellery goes in my Sophie Bille Brahe velvet boxes.