Glasriket in southern Sweden hosts a thriving community of glassblowers and artists. Amongst these creatives, Morgan Persson has blown eye-catching and unique works from (often recycled) glass. We visit his eclectic home and studio to discover the intricate art of glassblowing
Nestled in the heart of Småland, one of the most historical regions in Sweden, is the quaint village of Orrefors. Also known as the country's 'glass kingdom', here, a tight-knit and thriving community of glassblowers and artists reside and design pieces that galleries across the globe rush to snap up for their exhibitions.
Amongst these creatives is 45-year-old Morgan Persson, who, for over two decades, has blown eye-catching and unique works from glass. "It was a coincidence," Persson says regarding how he first got into the craft. "I was out having drinks with some friends, and on the way home, we started talking about glass." This conversation led to glassblowing and how none of the group had ever seen it happen (apart from on television). The then 20-year-old Persson, who had been struggling with deciding which direction his life should take, was instantly intrigued.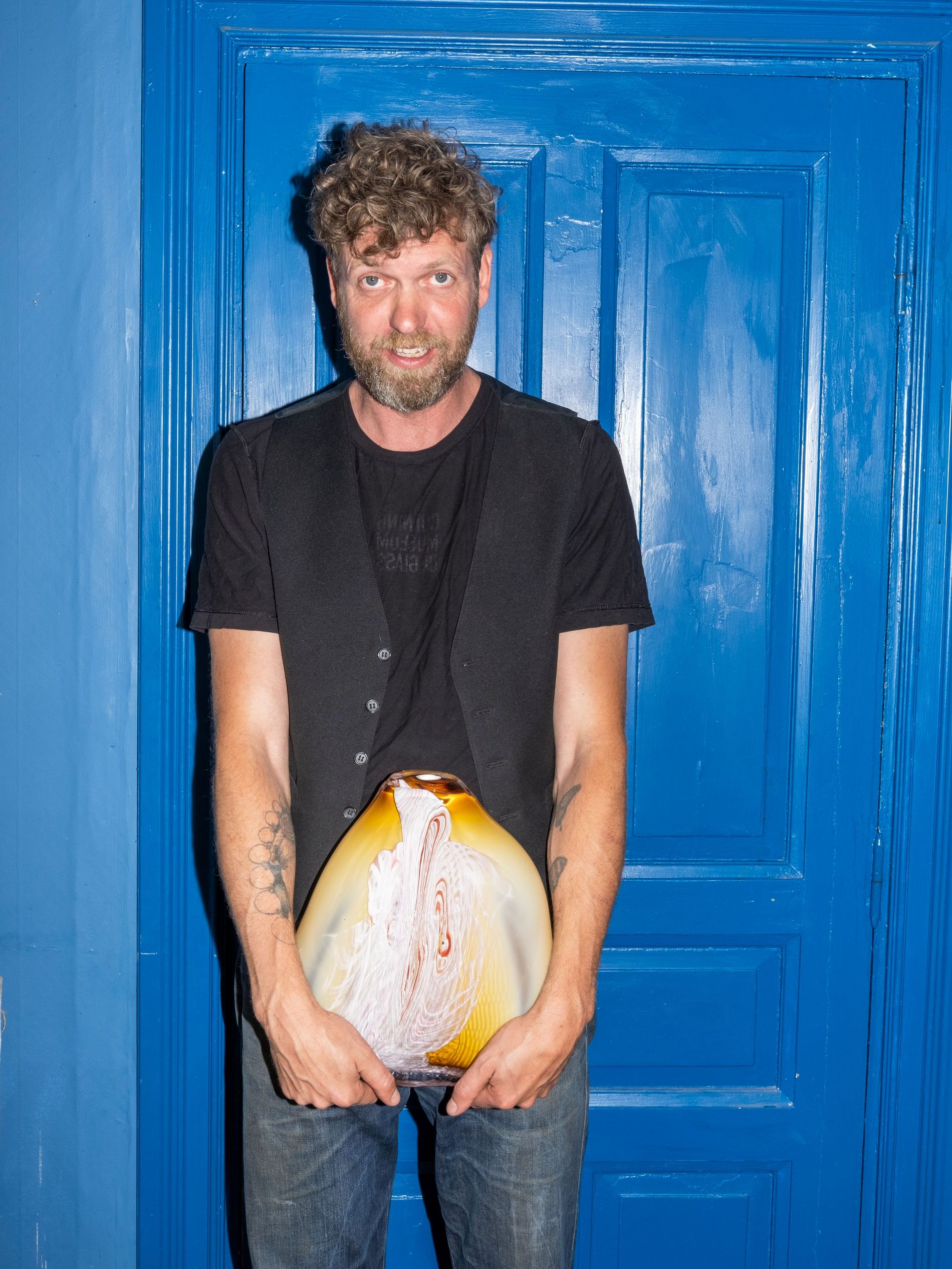 Glassblower Morgan Persson next to one of his artworks. Photo: Kristian Bengtsson
"At that time, there was nothing that I wanted to do, really – no jobs that I was interested in or studies," Persson recalls. He played volleyball semi-seriously, but that didn't feel like the right career path. "When I realised that that [glassblowing] was what I wanted to do, I was determined to make it happen," Persson says. Chasing his dream, he left his home in the countryside on Sweden's west coast and moved south to Orrefors, where he enrolled in the renowned National School of Glass.
"When they founded the school about 80 years ago, it was to get people into the industry, which was very much located here in Glasriket [glass kingdom]," Persson explains. In Orrefors, glassblowing dates back to 1742, when Swedish heritage glassware brand Kosta Glasbruk (now Kosta Boda) began its operations there. The past centuries have seen a bevvy of other notable glass purveyors, such as Målerås, Bergdala and Skruf, flock to the village, and today, Orrefors is home to over a dozen glassworks and studios. "When you talk to people from around here, everyone has a relative who has worked with glass," Persson says.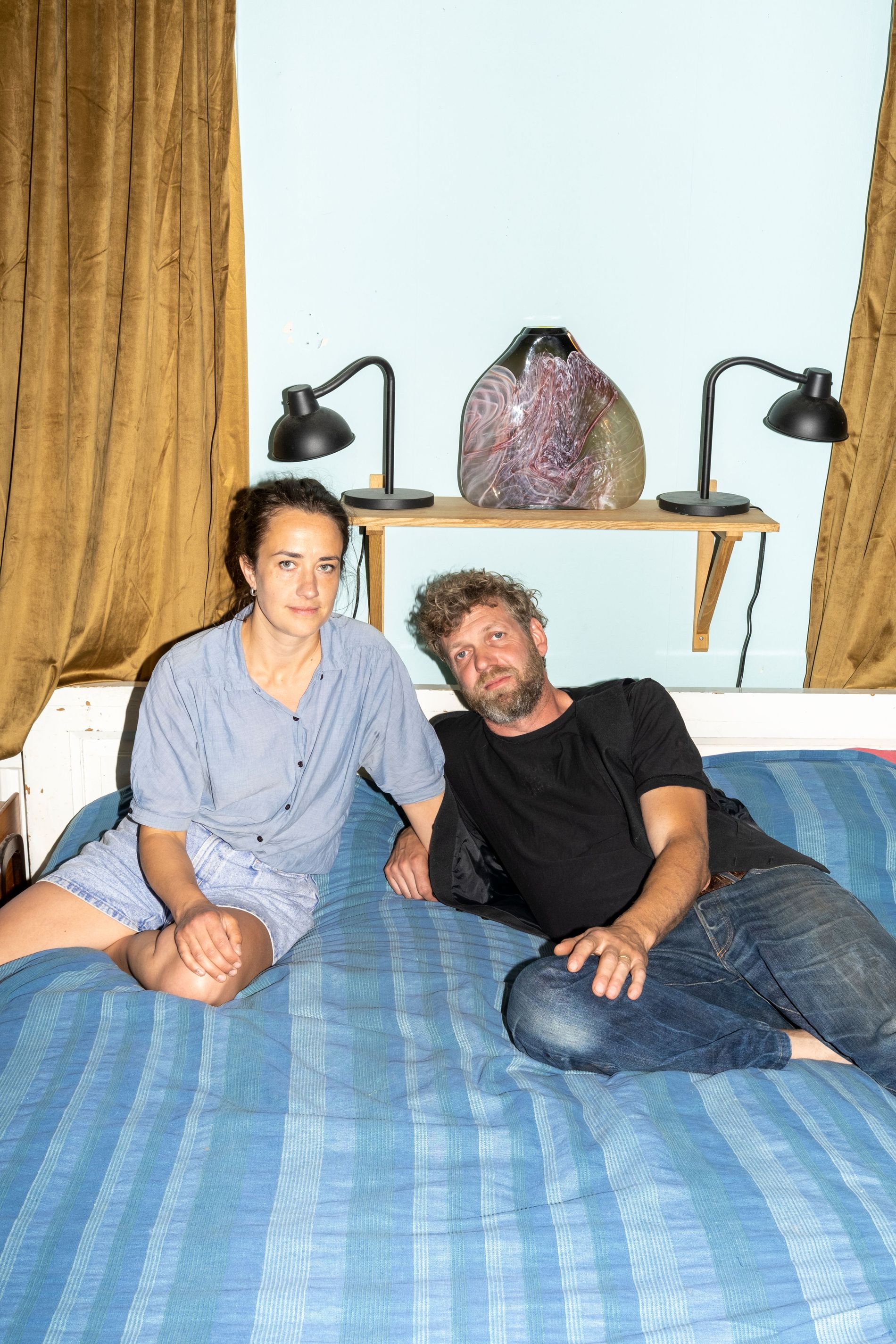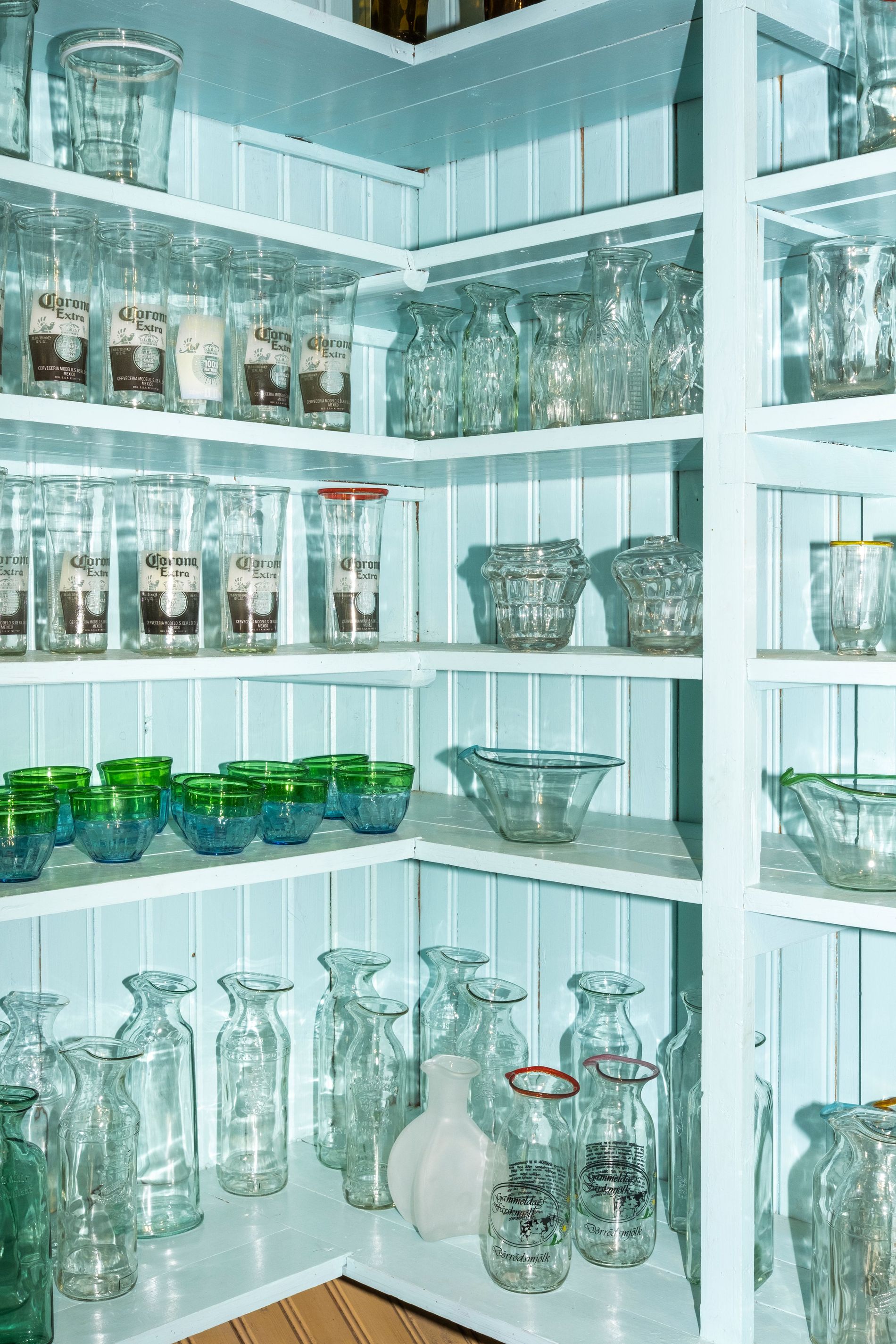 After graduating, Persson left Orrefors for a while and worked for glassware companies around Scandinavia, eventually settling down in Stockholm, where he opened his very first studio. However, hectic city life wasn't meant for Persson and his wife, who found themselves yearning back to the glass kingdom after the birth of their first child. Returning to Orrefors, the couple purchased a charming 1950s wooden house surrounded by lush woods and began to build their own glass empire.
"When we moved back here 15 years ago, I was meant to start doing more art glass," Persson says. However, upon reuniting with his former hometown, Persson was enthralled by another way of working with glass. Discovering a more sustainable way to pursue his passion, Persson started looking into creating pieces from reused glass. "The first studio I built here was a recycling studio," he says. Teaming up with local glassblower Leif Hauge, who showed Persson the ins and outs of working with recycled glass, the duo spent a decade together repurposing old glass, such as wine bottles, into delicate drinking glasses and quirky vases.
"We clean and warm up the bottle to 560 degrees and shape it to something else," Persson explains. Although working with recycled glass doesn't require melting the material like traditional glassblowing, the techniques and tools are virtually the same. After heating up the glass, Persson places it in a furnace, where it sits at scorching 1200 degrees, ready to be opened up and formed into a new object. The coolest part? "Once the piece is finished, you can still see what it was before," Persson says.
Watch the exclusive YouTube video below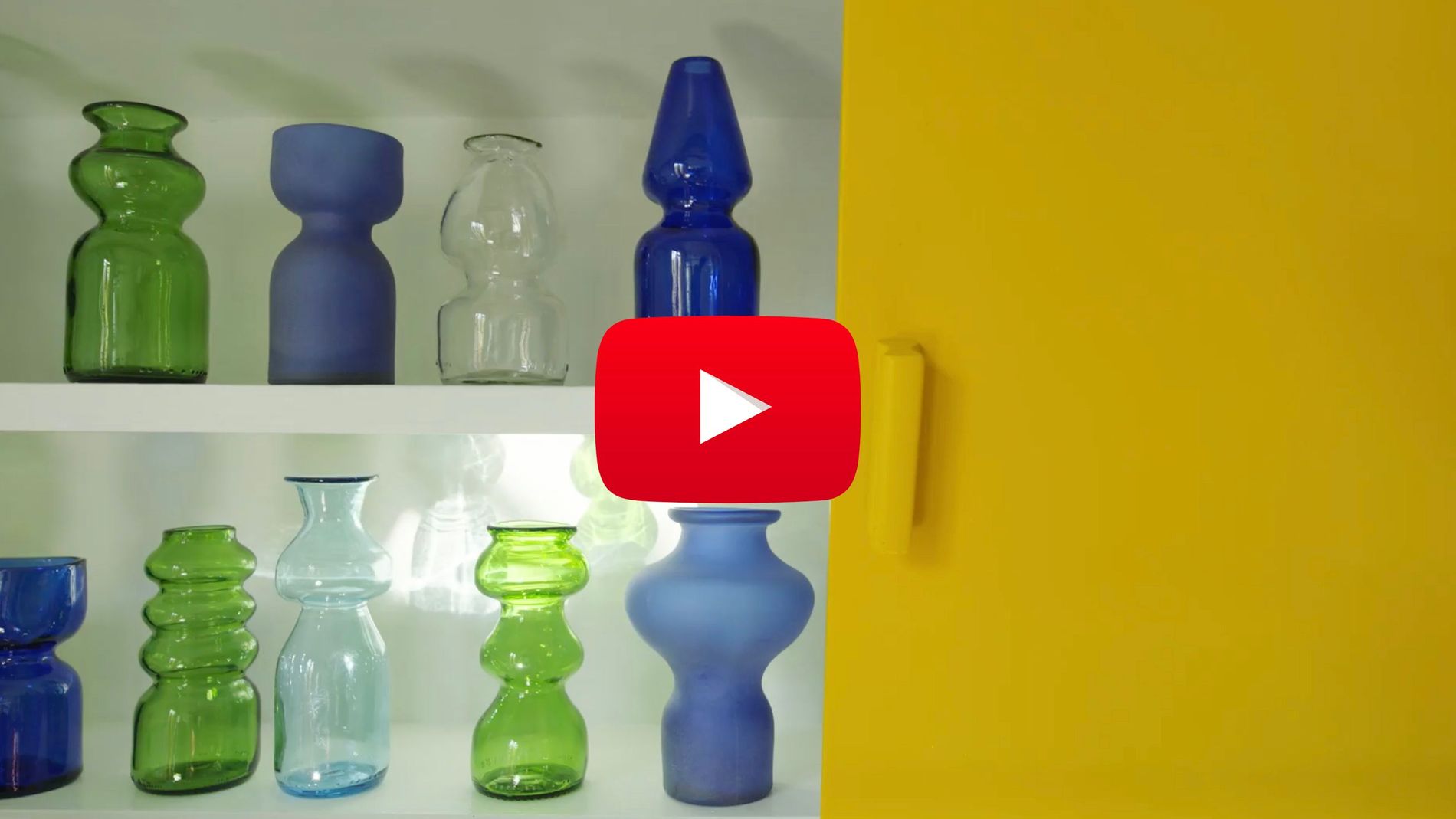 Persson and Hauge's inventive and eco-friendly approach quickly garnered the interest of Orrefors locals and tourists alike. "It went really well," Persson recalls. "People were coming in, bringing their own bottles and asking if we could turn them into drinking glasses or juice bottles, and we did that for them." As the popularity of their studio kept growing, an adjoining gallery, a café and a shop were built – Persson's own glass kingdom was born.
While continuing working with recycled glass, recent years have seen Persson going back to his initial intentions when returning to Orrefors. Venturing back into the world of art glass, Persson taught himself elaborate techniques like the Graal, where a design is etched on a parison of coloured crystal glass, then reheated and cased in a thick layer of transparent glass of a different shade and inflated. Another method the artist says he has lately adopted is marbling colours, where different hues are heated and mixed, and once hot, they react to each other and create beautiful swirls on the surface of the piece.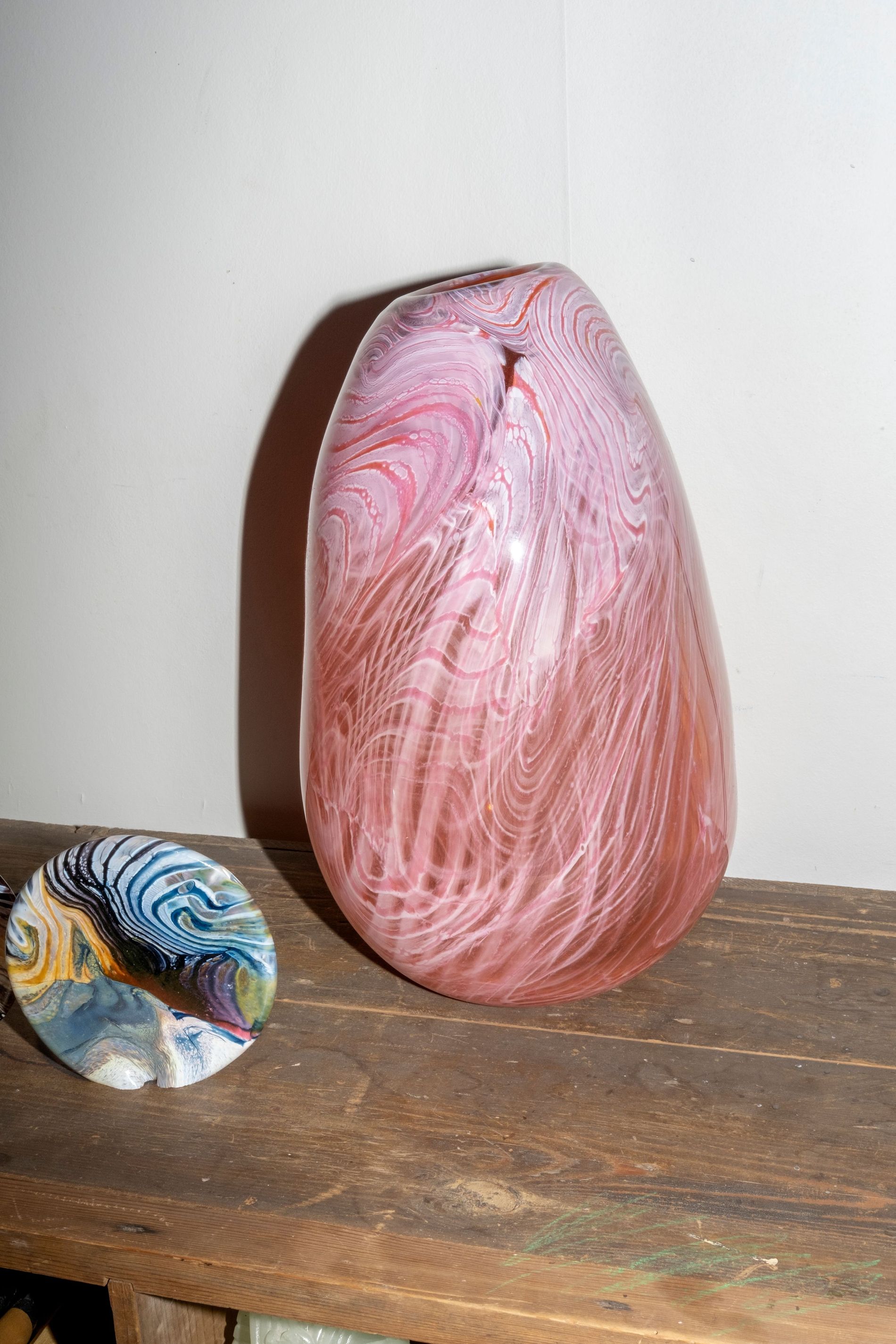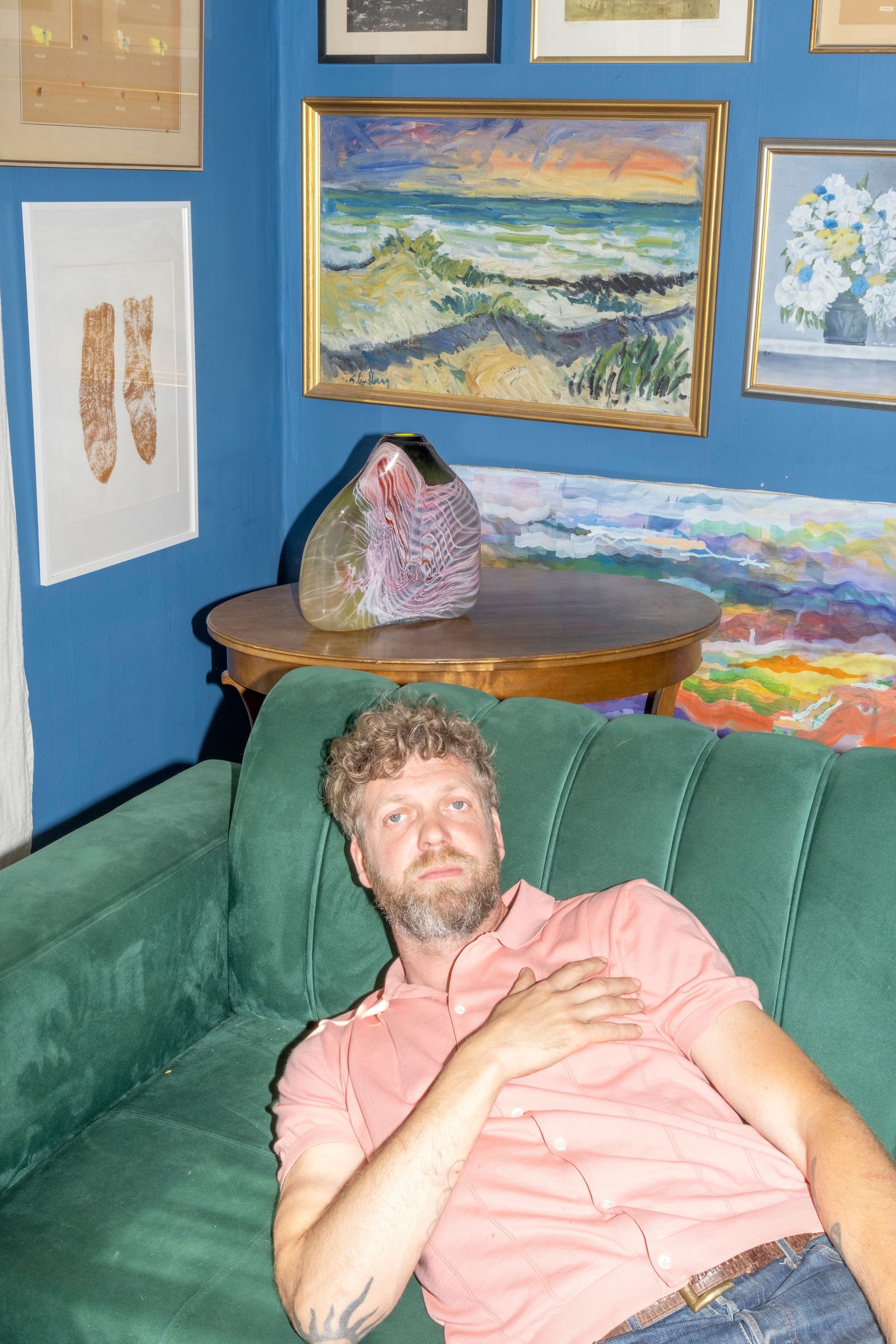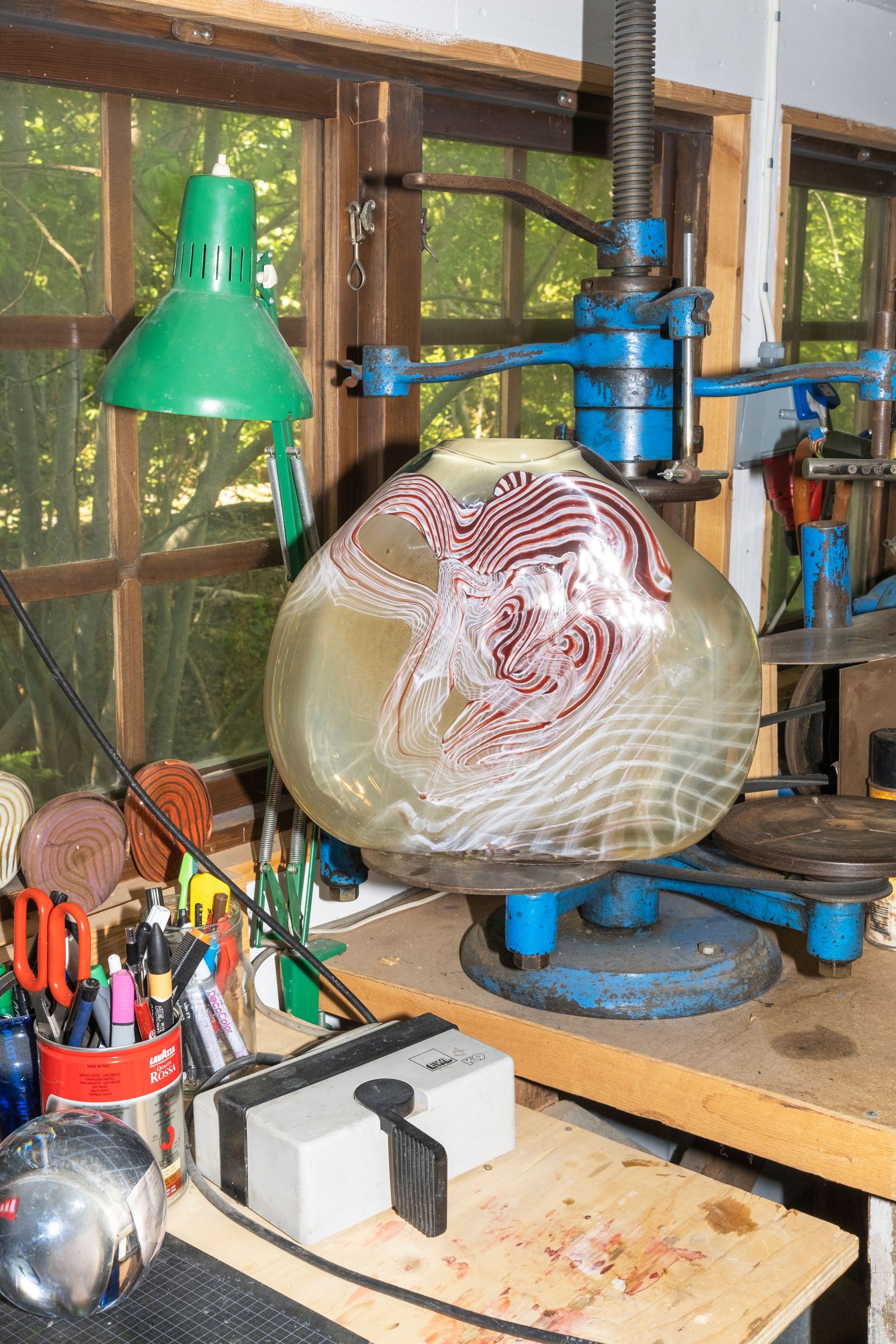 Like many other artists, nature and its gorgeous colours are amongst Persson's biggest muses. His loved ones are also a great source of inspiration, and the artist sometimes draws and etches them into his popular Graal vases and sculptures. Persson's design process starts with sketching, followed by the actual glass-blowing and sculpting phase. "I still think it's very difficult, and I have many days when everything goes wrong," he says. "But over the years, I've started to like my style, and I've realised that this is my way to do it – I don't compare myself to others anymore."
Galleries across the globe agree with him: Persson's extraordinary pieces have already been displayed at various exhibitions worldwide, from Miami and New York to Stockholm and Ameland. "It's my passion, and I won't compromise with the glass," he says. "I can't think of doing anything else."
In the future, Persson dreams of solely working with recycled glass, using it in his art, too. The majority of contemporary glass artists currently only work with crystal glass due to the broad colour selection available and because it's easier to work with. Still, Persson is determined to find a more conscious way of making his art. "The industry needs to start thinking more sustainably," he asserts.