It's an everyday staple, but whether office-bound or worn for the weekend there exists one universal issue; keeping them clean
There's nothing as quintessentially Scandinavian as a pair of white sneakers so we all know the challenges of keeping them up to par. Scuff marks, spotty soles, and discolouring; your classic lace-ups have most likely seen brighter, whiter days. Although tattered and threadbare, your shoes aren't necessarily ruined for good. We spoke with Karl Faurholt, founder of KarlsKicks, to get the scoop on how to keep your white sneakers looking brand new.
The Danish sneaker-head has spent the last seven years cleaning and reviving shoes (he estimates around 10,000 pairs) professionally. He explains that, "the restoring process has always appealed more to me than collecting or wearing them," continuing to explain that there are some easy tips and tricks to keeping your trainers clean at home.
Protect your new shoes right out of the box
When you first slip on a brand new pair of sneakers, you should be reaching for a protective spray before you do anything else. Coating your sneakers with a protector that repels liquids, dirt, and stains – whether in the form of a spray or mousse – is essential when you want to keep your sneakers looking brand new. According to Karl, another factor to consider is when and where you wear your sneakers. He points out that if the weather is terrible and you're only running to the shop for groceries, there's no point putting on a pair of brand new sneakers. Get a pair of cheap beaters for the rainy days instead.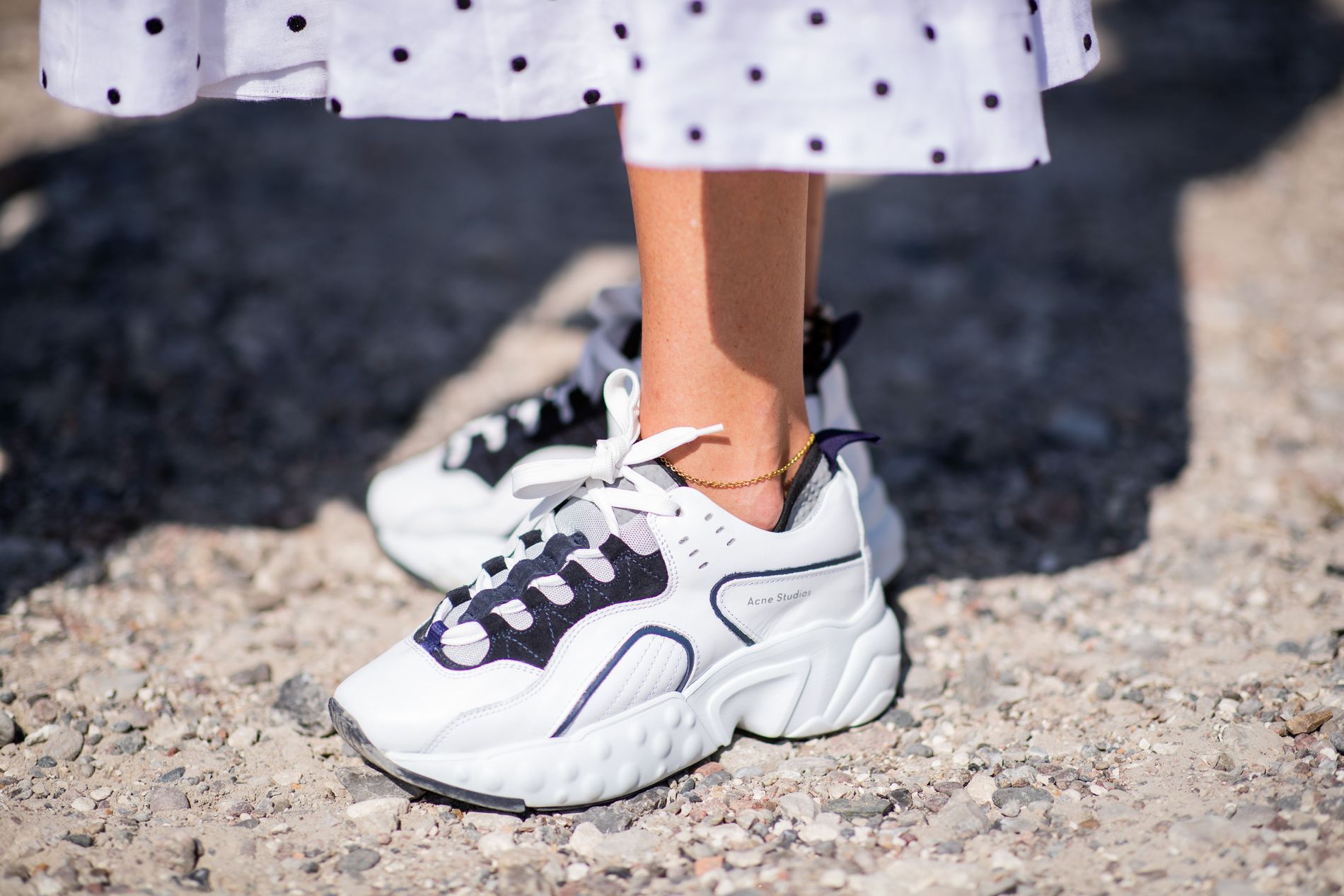 Photo: Getty
Store your sneakers properly for crease-free kicks
According to Karl, there is one cardinal rule when storing your sneakers: "Use shoe trees." The nifty tool specifically made to help shoes keep their shape is one that most of us would never consider purchasing, but Karl urges us to reconsider, saying that, "they have been around for hundreds of years for a good reason. A lot of people think they are only good for business styles, like loafers, but they are phenomenal for sneakers too." He promises that this handy addition to your shoe cupboard will keep creases away for good.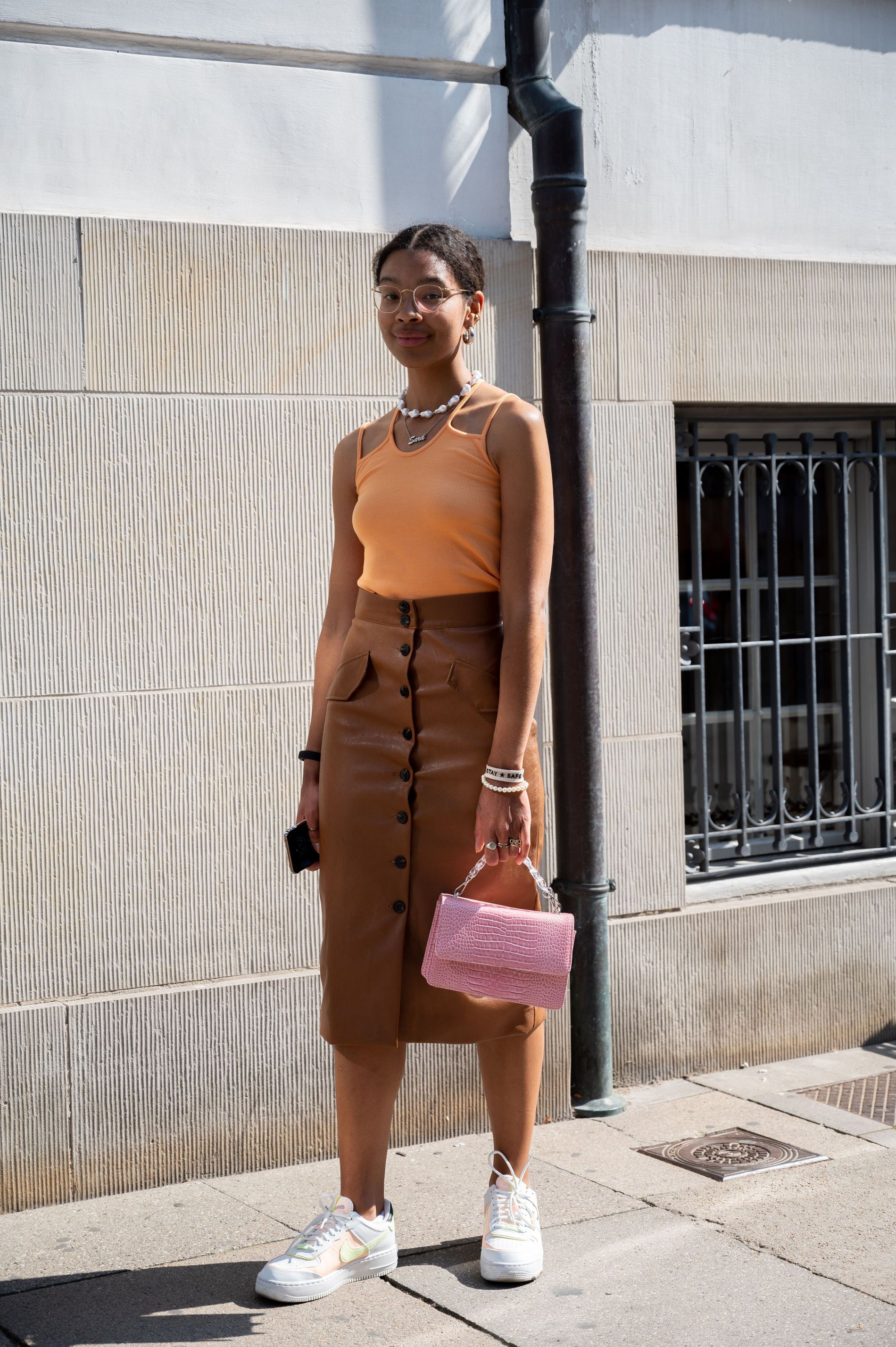 Photo: Getty
Invest in the right tools to eliminate elbow-grease
A few trusted tools are all you need when curating your shoe-cleaning kit. Investing in a good sneaker cleaner is an excellent place to start, with the addition of acetone to keep rubber soles spot-free. All acetone, however, is not made equal. Karl advises that you avoid nail polish remover as the oil meant to keep your cuticles soft can damage your shoes. Other necessities include a brush to scrub away any dirt, a clean towel, and some new laces (guaranteed to give your white sneakers an instant facelift). "Most importantly, keep all your sneaker cleaning accessories sanitized," he says, explaining that white shoes tend to pick up other colors easily, and using dirty tools is a sure-fire way of ruining your sneakers.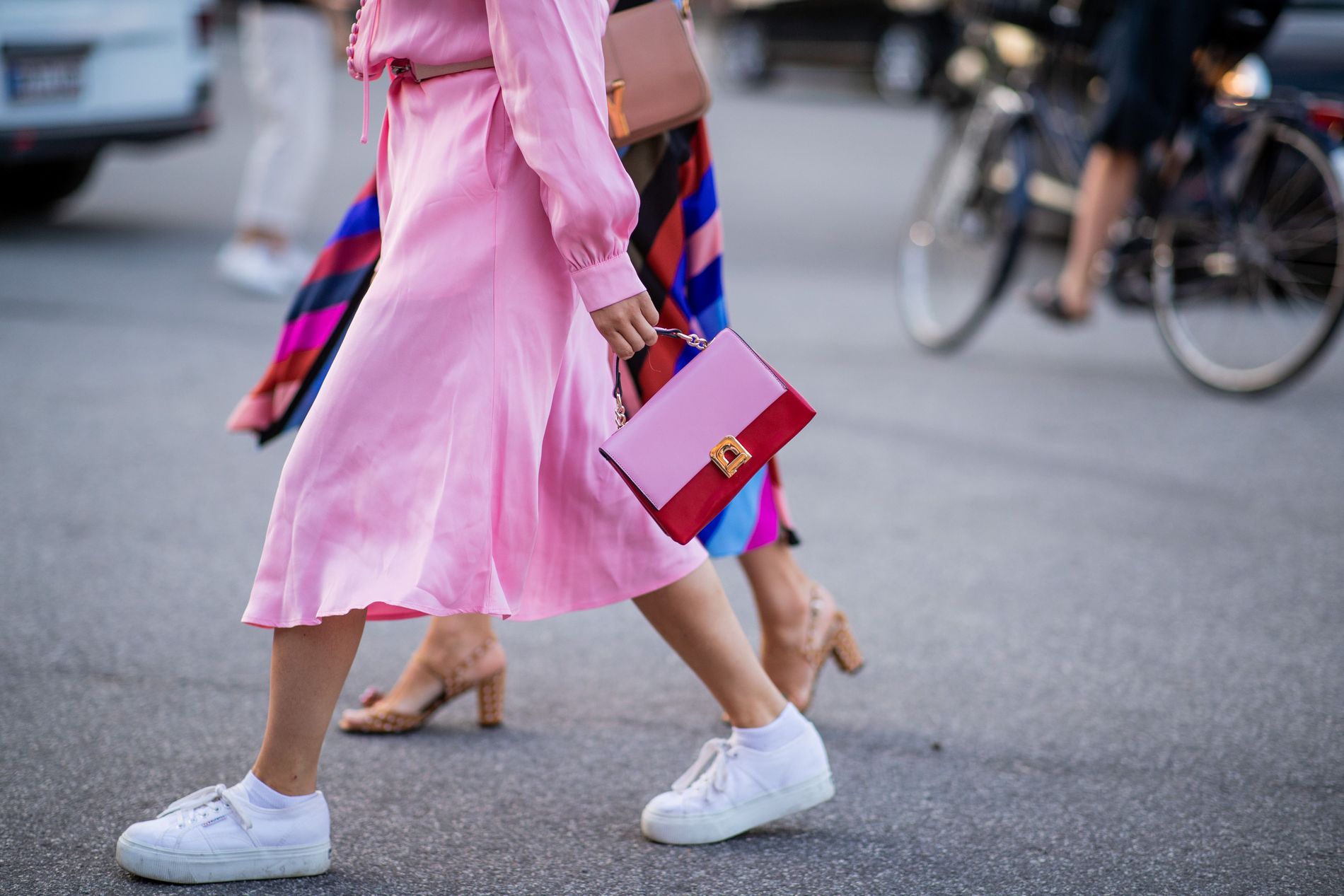 Photo: Getty
Brush, don't scrub - and don't do it too often
One common misconception is that the harder you brush, the cleaner the sneaker. According to Karl, "using lots of warm water and patience will get you far." He explains that when cleaning canvas shoes, brushing too hard may loosen the fabric and give your sneakers that undesired, worn-out look. The one exception to this rule is leather. "When cleaning leather shoes, you don't have to be so gentle. The material can take a beating," he says, explaining that you get the best results using strong bristled brushes when cleaning leather kicks. When asked how often you should clean your shoes, Karl says that the best approach is to clean them when you think they need it. "Don't overdo it. Cleaning your shoes too often could result in damage to the material and stitching."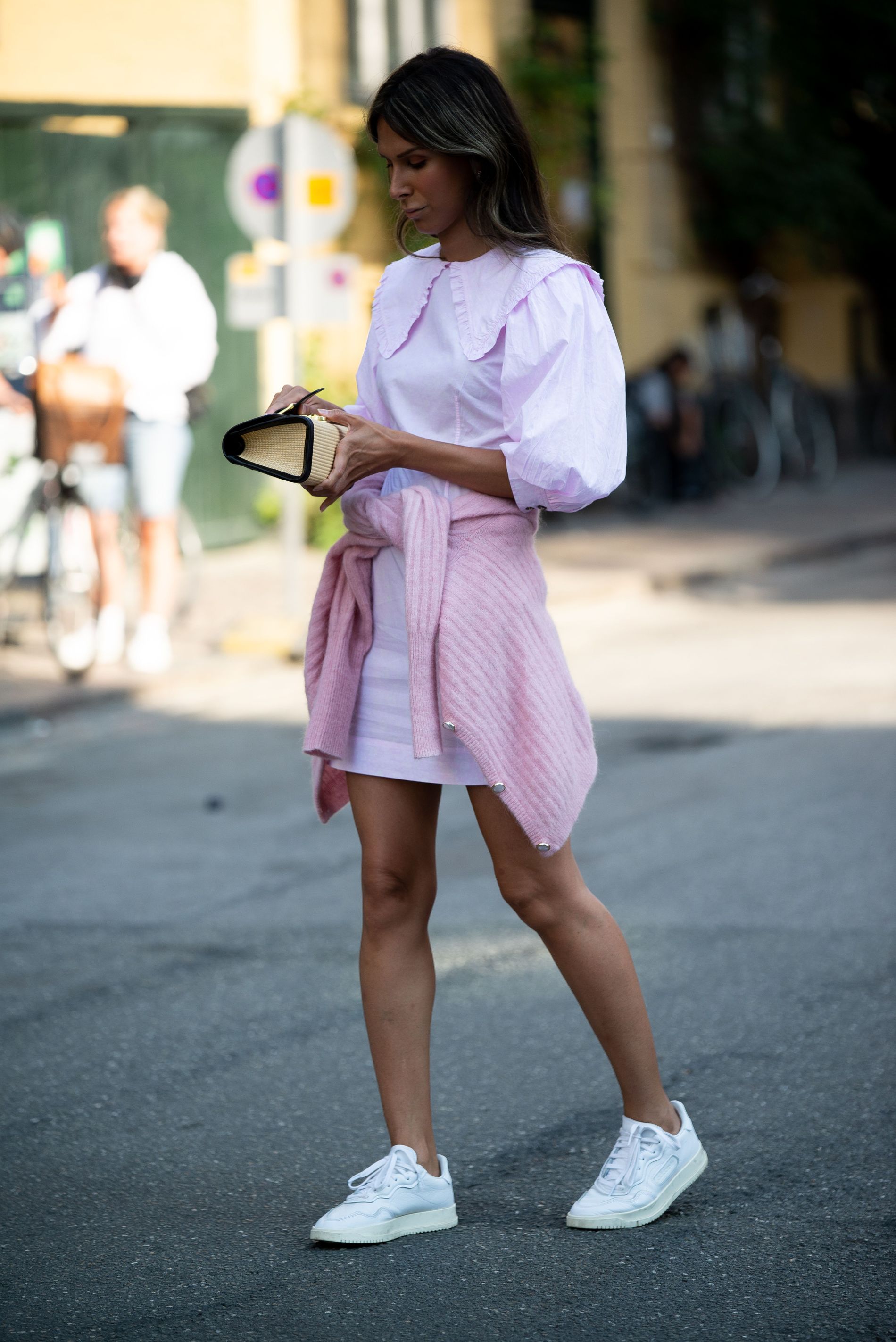 Photo: Getty
---