Soulland's Creative Director, Silas Adler, discusses exploring emotional attachment in a digital age and reveals the brand's non fungible token experiment
At any fashion show, the last look is meant to be memorable. This season, Soulland takes that concept a little further. So far, in fact, that the closing look of the Danish brand's SS22 show, presented in Copenhagen this afternoon, will wind up beyond the physical runway, in cyberspace, in the form of an NFT (non-fungible token.)
"It's actually the same as a product," explains Soulland's Creative Director Silas Adler. "The only difference is it doesn't exist."
Like so many others, Adler's interest in NFTs — was piqued by Christie's infamous NFT auction, in which a digital work by the artist Beeple fetched $69 million. Soulland isn't the only fashion player hopping on the NFT bandwagon; earlier this year, the virtual fashion brand RTFKT sold a cheeky digital puffer jacket for $125,000 and more traditional houses, like Burberry, have begun dabbling in the NFT clothing market.
There is no need to have an encyclopaedic knowledge of blockchain technology or bitcoin markets to wrap your head around the concept of NFTs. All you really need to know is that their value is determined by their scarcity — they're offered in editions ranging from one to thousands — and their overall desirability. Anyway, the nitty gritty of how these digital minted works actually function is not what appeals to Adler. "I think it's very important for us to not try to understand the technology, but to focus on the emotions behind it," he says, "that's where the physical and the digital worlds meet."
As Adler puts it, just as one might build an emotional connection to a garment — be it because of an attachment to the designer or how the item was acquired — one can have an emotional attachment to a digital file. Soulland explores this idea by quite literally connecting their foray into NFTs to the brand's physical show. "It's the extra look," explains Adler, "it's the same fabric and prints as some other pieces in the collection, so it's really part of the show."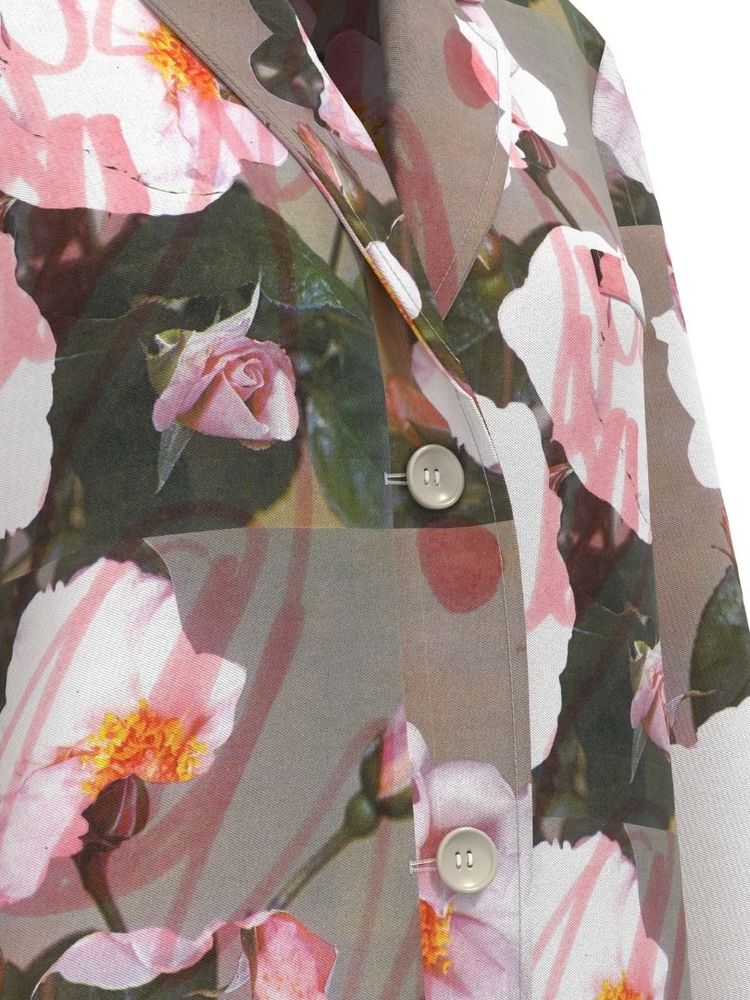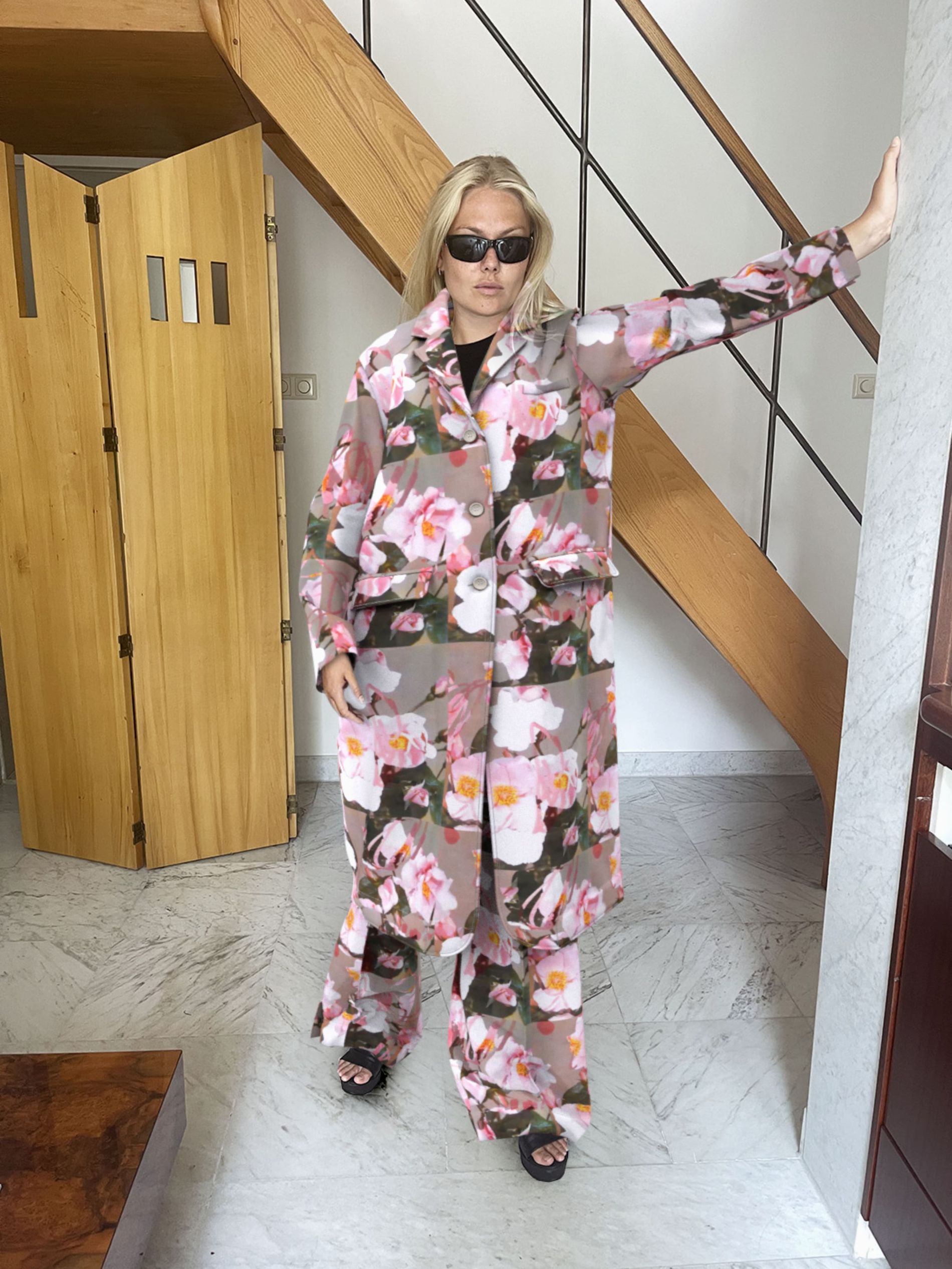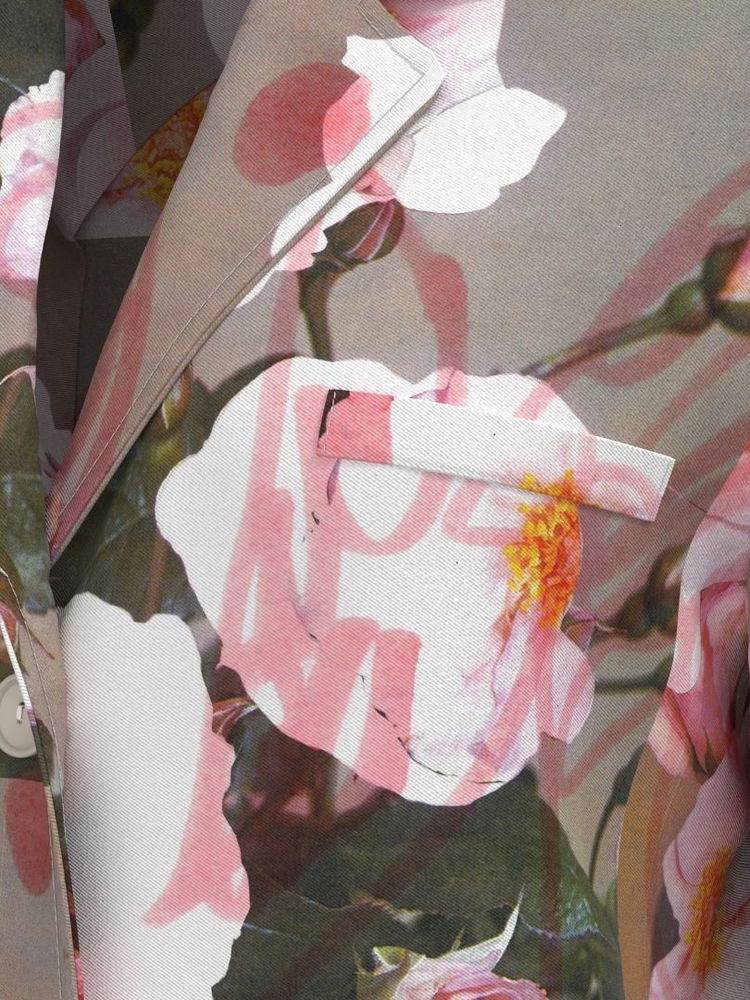 This last look, released just after the Soulland's runway show during Copenhagen Fashion Week, comes in three virtual forms, all of which will be available to purchase via a London-based digital fashion company, 'The Dematerialised.' The first is a straightforward animation, released in an edition of 250. Then, things get interesting; Soulland will also release a more exclusive version, which, in addition to the animation, includes the 'ingredients' to construct the look offline— a digital pattern and fabric suggestions.
Theoretically, those who purchase this iteration of the NFT will be able to create the physical look themselves. "You get the recipe, but there's a lot of information you still don't have," Silas continues, "it's like getting a list that says, 'Onions, garlic, salt and pepper.' But how do I make the tomato soup?"
In the future, Adler muses that this concept might be a practical solution to some of fashion's sustainability shortcomings. Imagine if instead of patterns and samples and garments being shipped around the world, a brand could simply send a digital recipe for local producers to create a collection themselves. "Now we're producing clothing and we're flying it all over the world," says Adler. "It would be neat if in the future we had a system where people can buy the rights to make something and then make it themselves locally."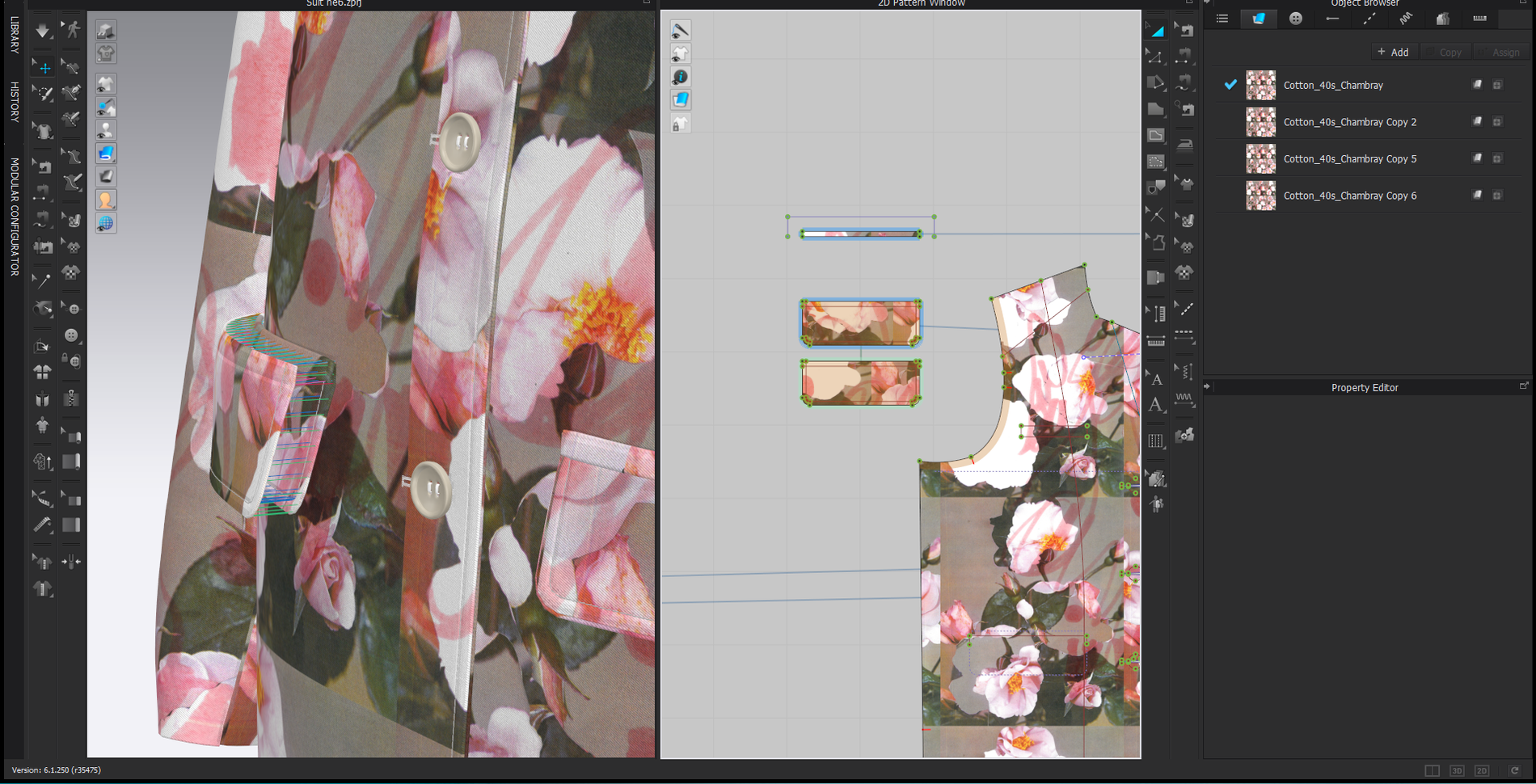 Finally, there's the big kahuna: a tier one NFT, one of one, with which you also receive a 'key' to unlock the creation of the look IRL, "You get all that other stuff, but also one true to size, physical version of the suit," Adler says. Whomever purchases this exclusive option can have the suit made at any time.
With Soulland's NFT experiment, Adler aims to pose questions, rather than offer explanations. He acknowledges the negative environmental impact mining bitcoin — an element of NFTs —and how that runs counter to the brand's sustainability-focused ethos (Soulland has eliminated the use of all native materials, working only with recycled and dead stock fabrics). Still, he hopes to explore whether digital works are more sustainable than the production and shipping of physical items (it probably is). "I'm not saying that we can succeed in making quality within this digital space," says Adler. "But I just like to take up the challenge and try."