Speaking to Soft Goat's founder Stephanie Bergström about the Swedish knitwear brand's new capsule collection of recycled cashmere, Vogue Scandinavia gets the scoop on today's launch
"The first thing you do is cut the cashmere sweaters into pieces," Soft Goat founder Stephanie Bergström is walking me through the process behind their new line of recycled cashmere. "After that, the fabric is processed down to the original fibres, and five per cent RWS-certified wool is added into the mix for durability," she explains.
We're standing in the brand's Stockholm showroom, flipping through the rail of incredibly soft sweaters, vests, shorts and trousers on a sunny autumn day. The collection has been in the works for a year. "It might seem like a short time for some, but for us, that's ages," Bergström explains. Most of the time was spent on research. "We wanted to understand the entire process. Exactly how everything works."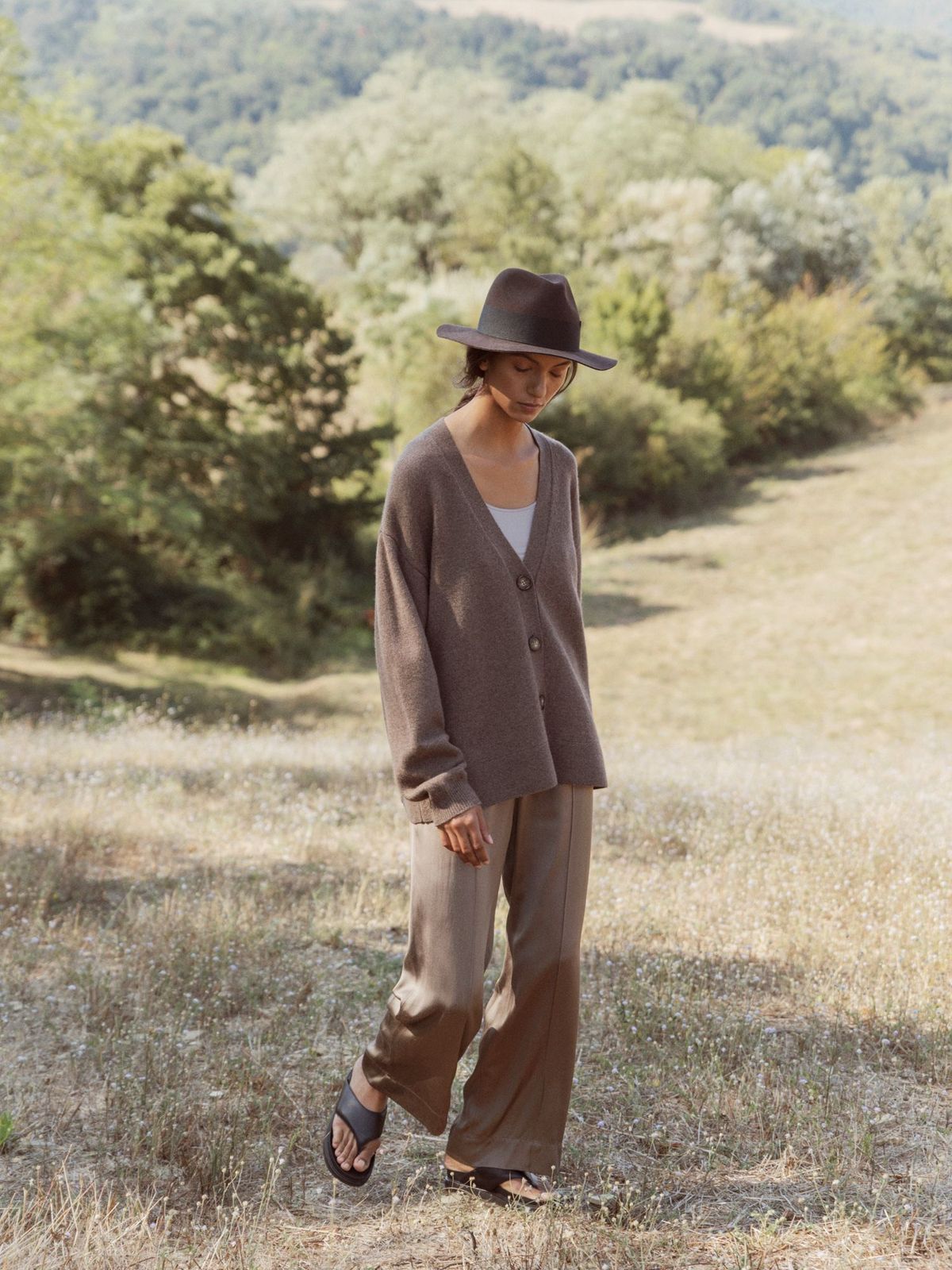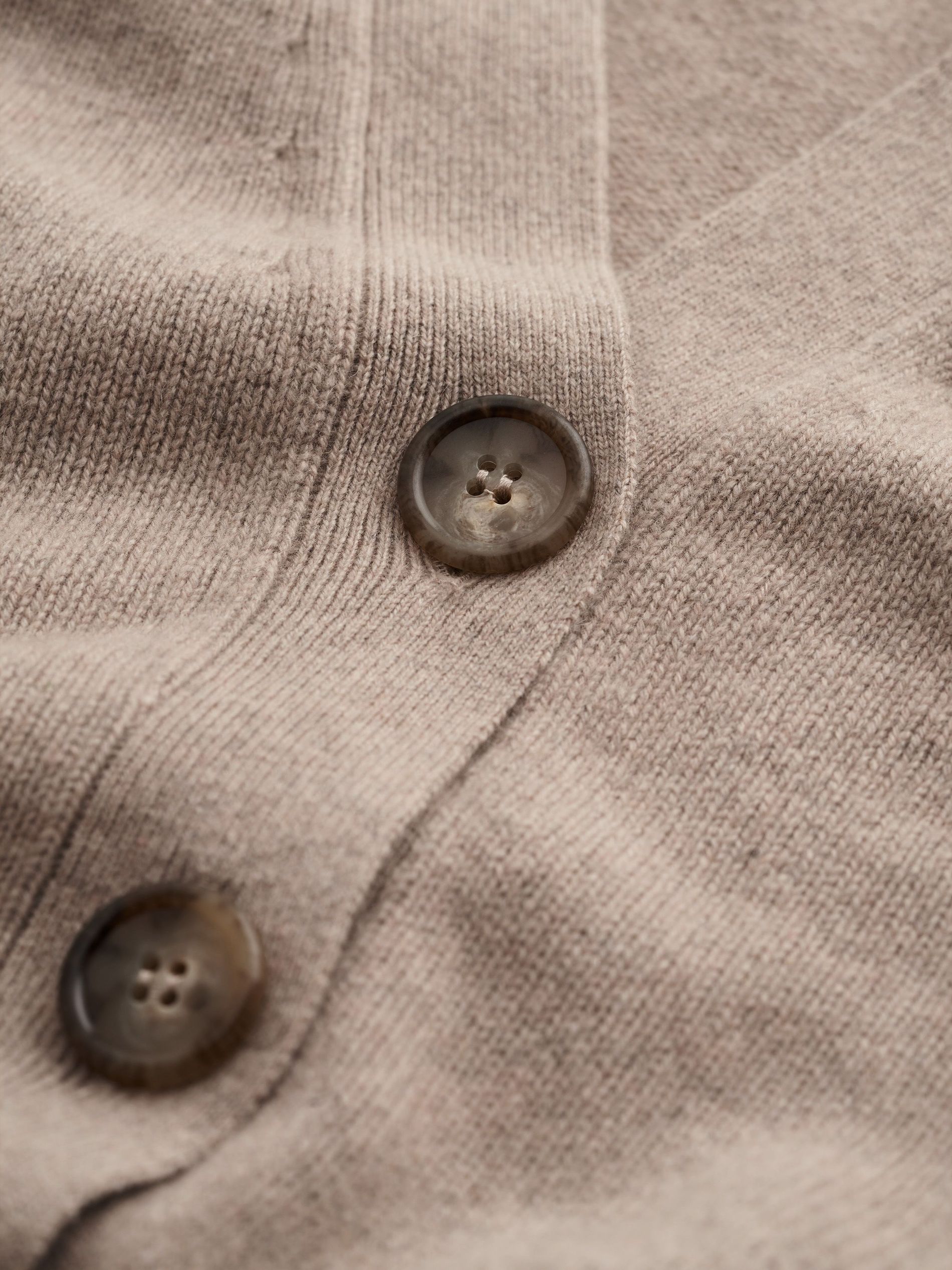 Partnering with Italian company Filpucci (who also produces sustainability-leader Stella McCartney's recycled knit), Bergström felt like they'd finally found a trustworthy partner. With Filpucci, the 'Reverso' process – reversing the fibres into their original state – is done with transparency, the chain of production easily followed from factory to factory. "All of the steps in the chain are done locally in Italy," explains Bergström. "One factory sorts the sweaters, another breaks them down, while Filpucci spins the yarn."
For the brand, founded in 2011, sustainability goes beyond recycled materials or climate compensation. "Sustainability is such an incredibly large concept," she says. Today, it should permeate every aspect of a business, according to Bergström. At Soft Goat, the timeless silhouettes and colourways are central. "We want our sweaters to have longevity. So most of our styles come back season after season. One style remained from our very first collection – that's 10 years ago – although we just took it out off the lineup," she explains.
When we started, we had this vision of having just a handful of styles in every single colour. We quickly realised that isn't how people buy cashmere
Stephanie Bergström
But this wasn't always the case. "When we started, we had this vision of having just a handful of styles in every single colour," Bergström explains. At the time, Happy Socks had just launched a kaleidoscopic offering of socks which was a bonafide success. "We quickly realised that isn't how people buy cashmere. The colours everyone were drawn to were the whites, greys, beige and black."
Instead, the strategy shifted, and more styles, rather than colours were introduced. For Bergström, who is responsible for the designs, the learning curve was exciting but steep. "I'm terrible at drawing, and I'm useless at knitting," she explains. "When designing knitwear, you don't make patterns, but rather count rows of stitched that are then nested together." Nevertheless, 10 years later, she has most of their silhouettes memorised. "Now, I can make minor adjustments in my head, based on what I know about preexisting styles."
In the new capsule collection, a total of eight styles – six for women and two for men – have been introduced in three natural colourways, cutting out the dyeing process. Two classic styles return to the womenswear collection, the brand's round-neck sweater and oversized cardigan – which are mirrored in the menswear. The brand's best selling knit trousers and knit short sleeve top are also included in recycled cashmere.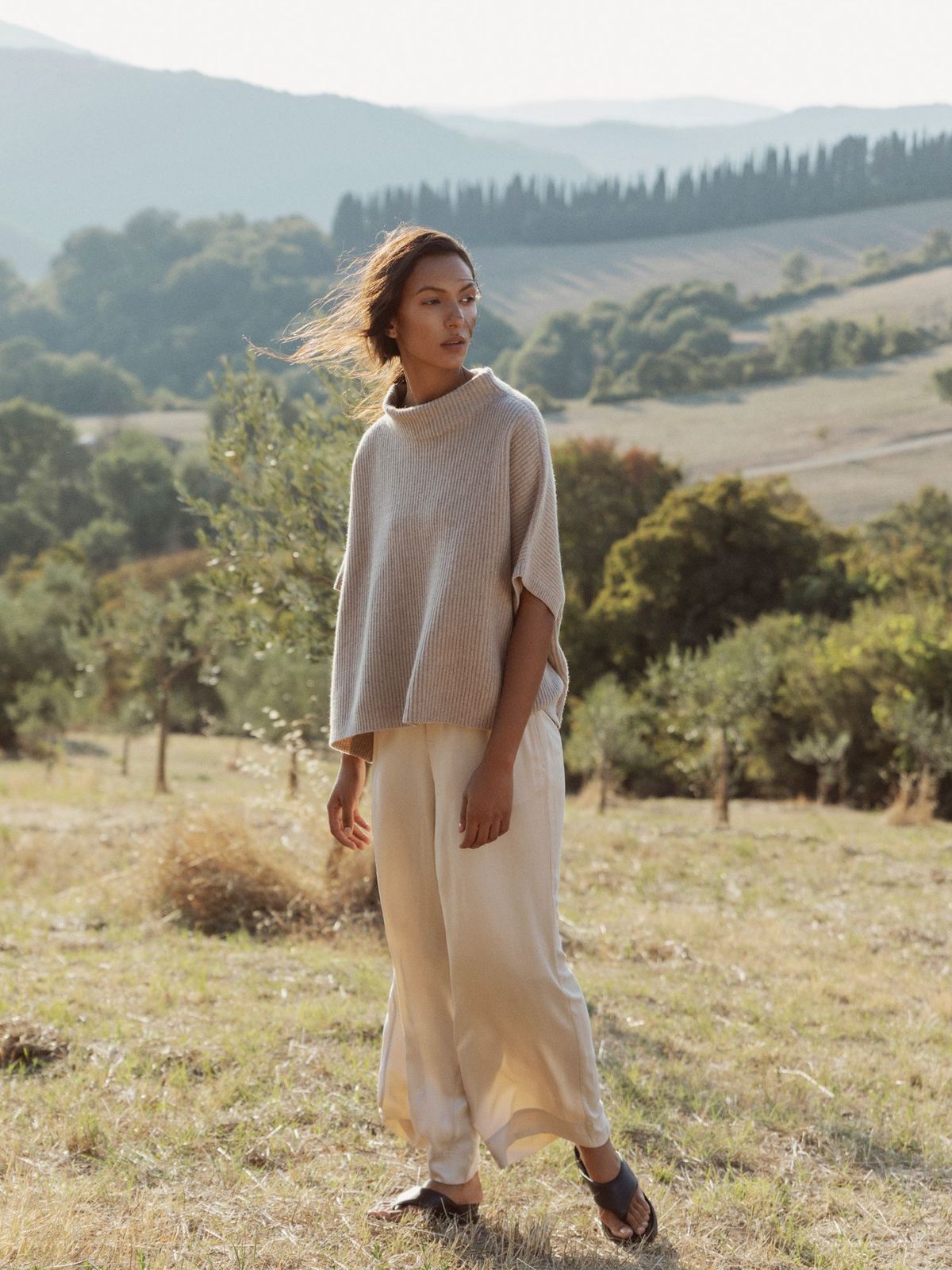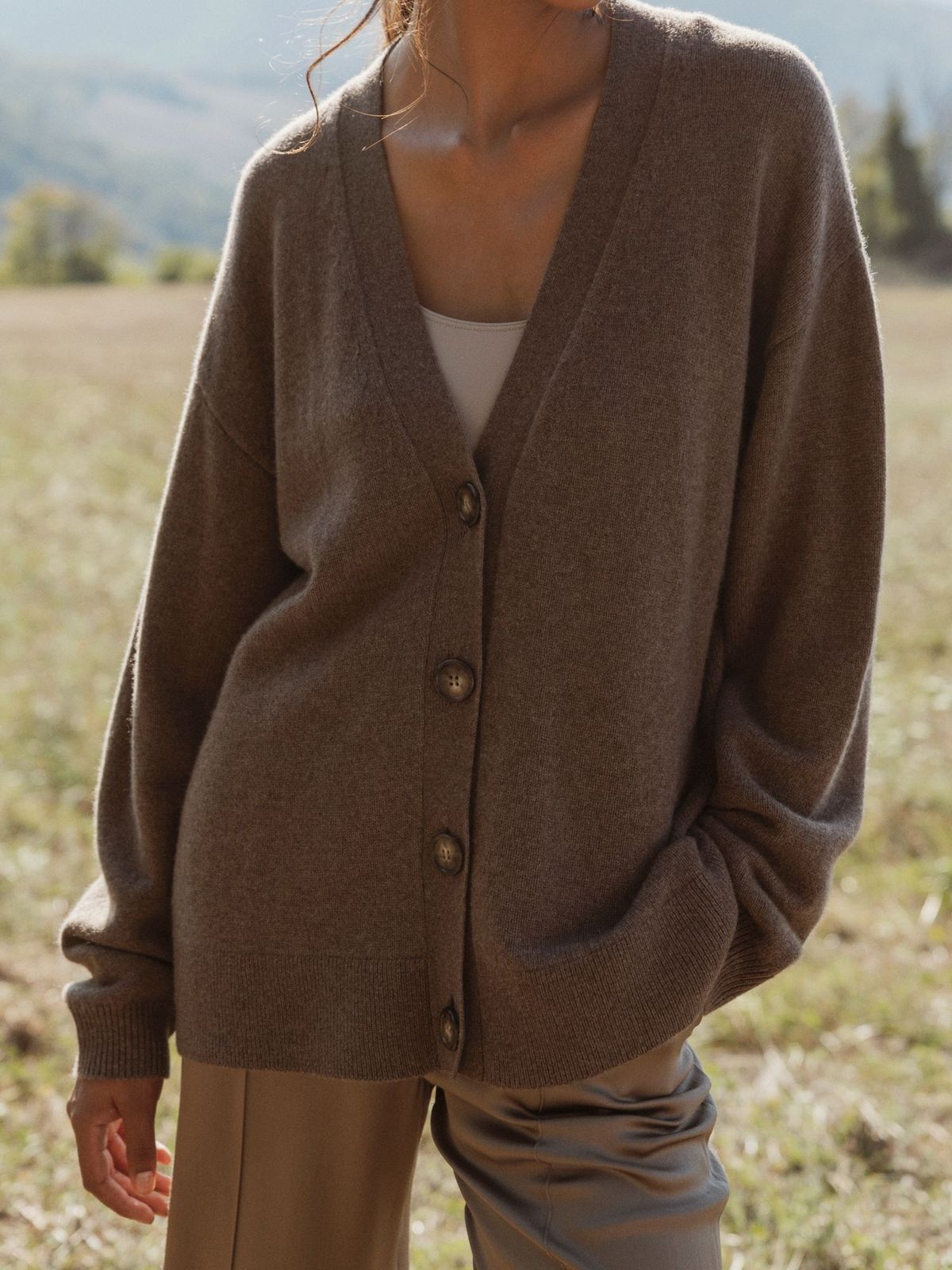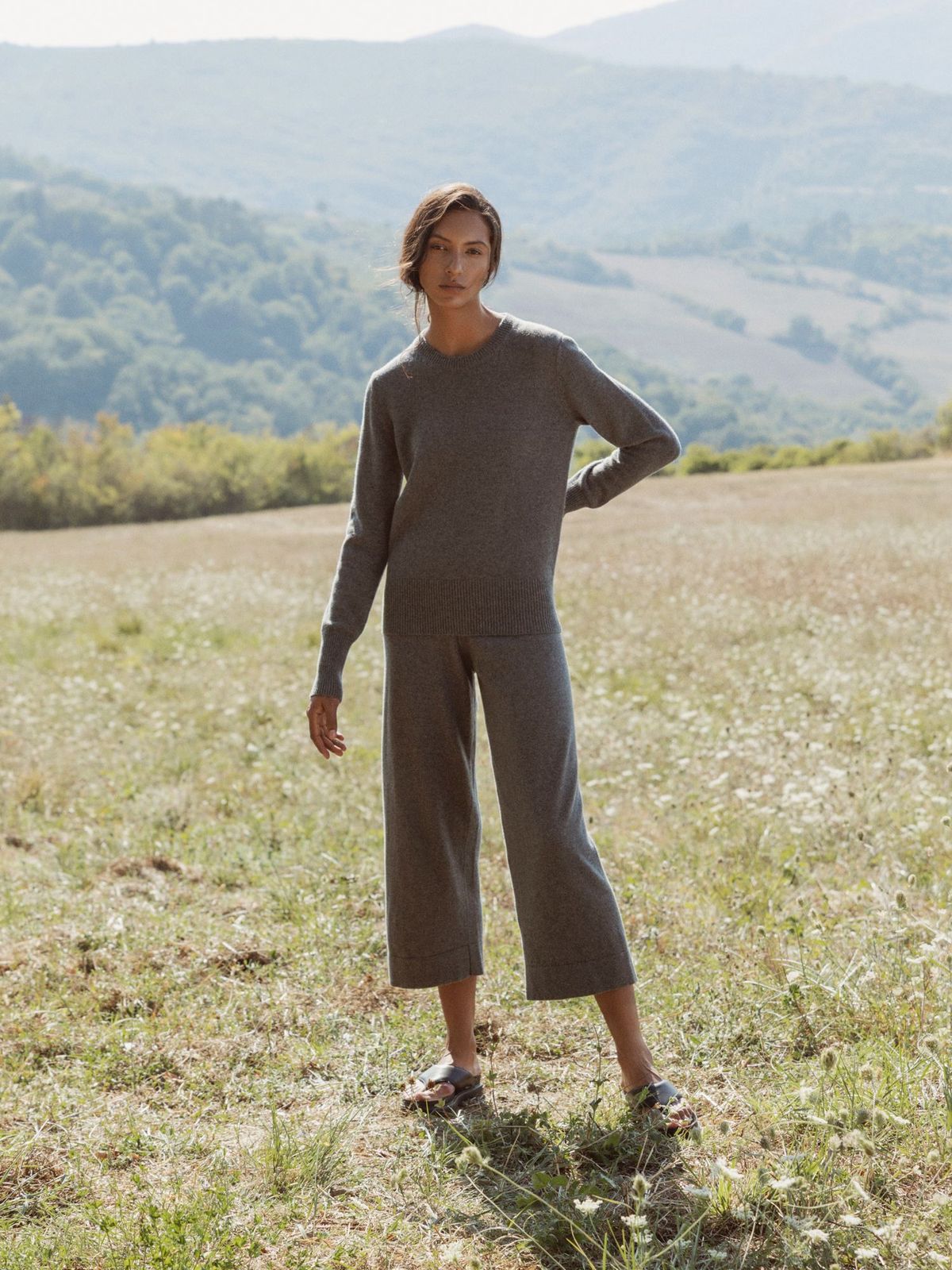 The last two styles are more daring. "We took some risks introducing two styles that are more trendy," Bergström says. The styles in question might be contemporary, but the sleeveless roll-neck rib-knit poncho and knit shorts are styles that most likely will stick around for a while.
"We'd love to continue working with recycled materials," says Bergström. "This collection is smaller because we want to try it out and see how it's received." That's one of the perks of managing their own retail (the brand is only available on their website and in their Stockholm flagship store), explains Bergström. "We can try out products and see if they work for us or not."