Working with family might send most of us into a cold sweaty spin, but not for this pair of sisters – meet Thilda and Mira Berglind
For some people, a job is just that, somewhere to fill your mid-week time, crucial, but not quite a calling. But for sisters Thilda and Mira Berglind, photography was never that. The pair have been captivated with the craft for almost as long as they can remember, initially starting out experimenting with the form as mere teenagers – Thilda was just 16-years-old and Mira was 19 – in the middle of the Swedish countryside, when they wanted for things to do. "We started here in the forest, we loved going into abandoned houses and shelters – we saw something magical in the walls. You can feel there's something going on in there, a sad, melancholic feeling." explains Thilda.
Inspired by the look of greats such as British surrealist fashion photographer Tim Walker, the duo first learnt their craftsmanship by a series of trial and error. "We didn't know much about technique, but we experimented a lot. And we also bought some really big flashes that we had no idea how to use," she recalls laughing. Besides a short six month photography course (learn the basics, you know the sort), the pair were largely self-taught, playing around with their equipment out in the Scandinavian wilderness, with the elements as their guide. "I think photography is only about light. There's so much to explore in photography, you have the best teacher which is around you all the time and that's the sun," explains Thilda.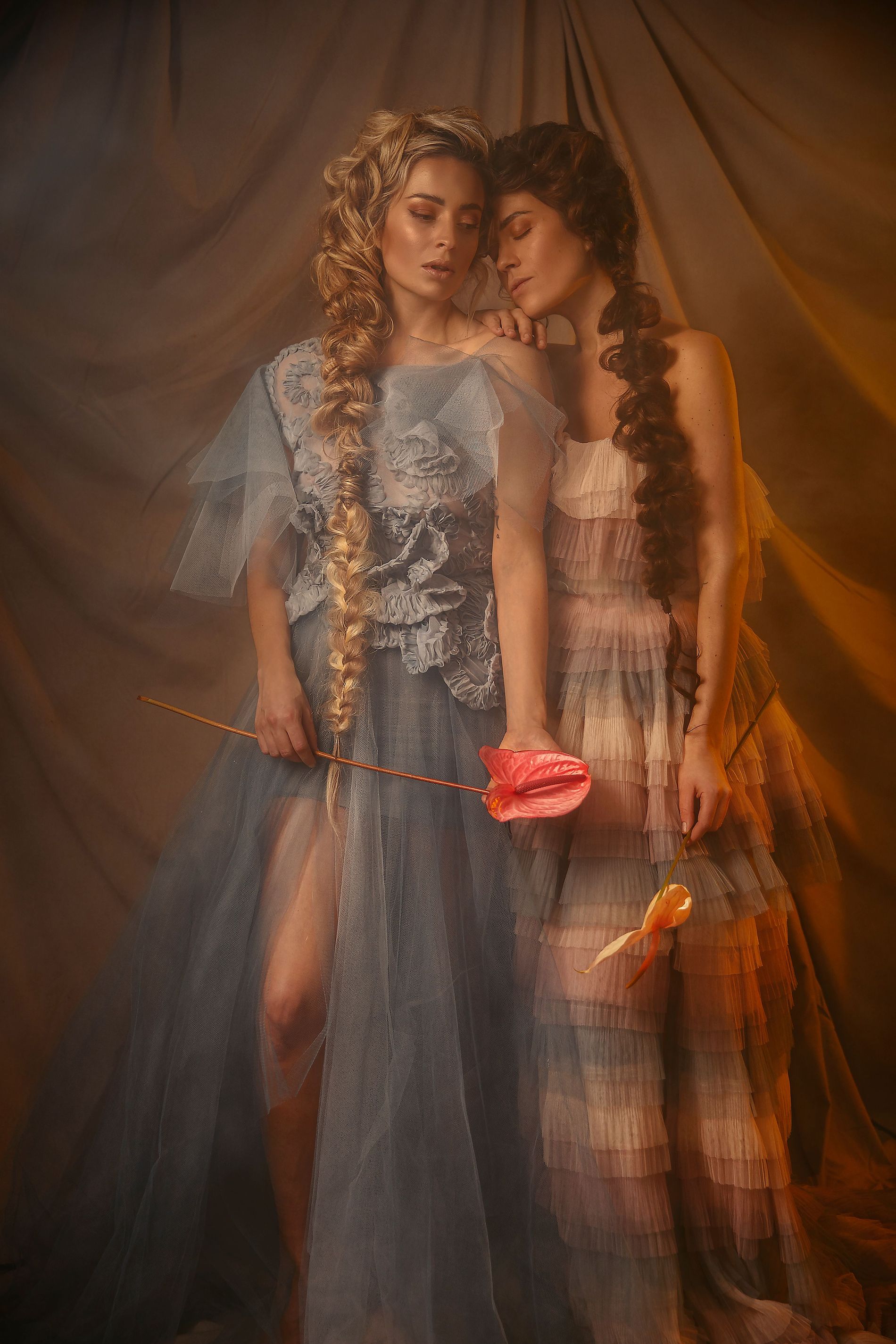 Photo: Mira & Thilda Berglind
Another teacher has, of course, been one another. And the beauty of working as a team of two is that each individual brings different skills into the mix. "Mira is the one who thinks things through a little bit more than me," explains Thilda. While for Mira, it's her sister's ability to strive for the impossible which proves crucial in projects, always keeping the pair dynamic and forever looking forward. "You have a lot of ideas and you always want to go further with them," she smiles.
Though, understandably, spending every day with a sibling might not be for everyone, Mira and Thilda discovered that, actually, working with your sister has lots of hidden advantages. For one, it affords them the ability to seamlessly communicate their thoughts on a particular project with barely a word uttered between the two of them. "When we are working on set, we don't have to talk to each other so much, we have our own little language," explains Thilda. "It's a big luxury to work with someone that you've known your whole life."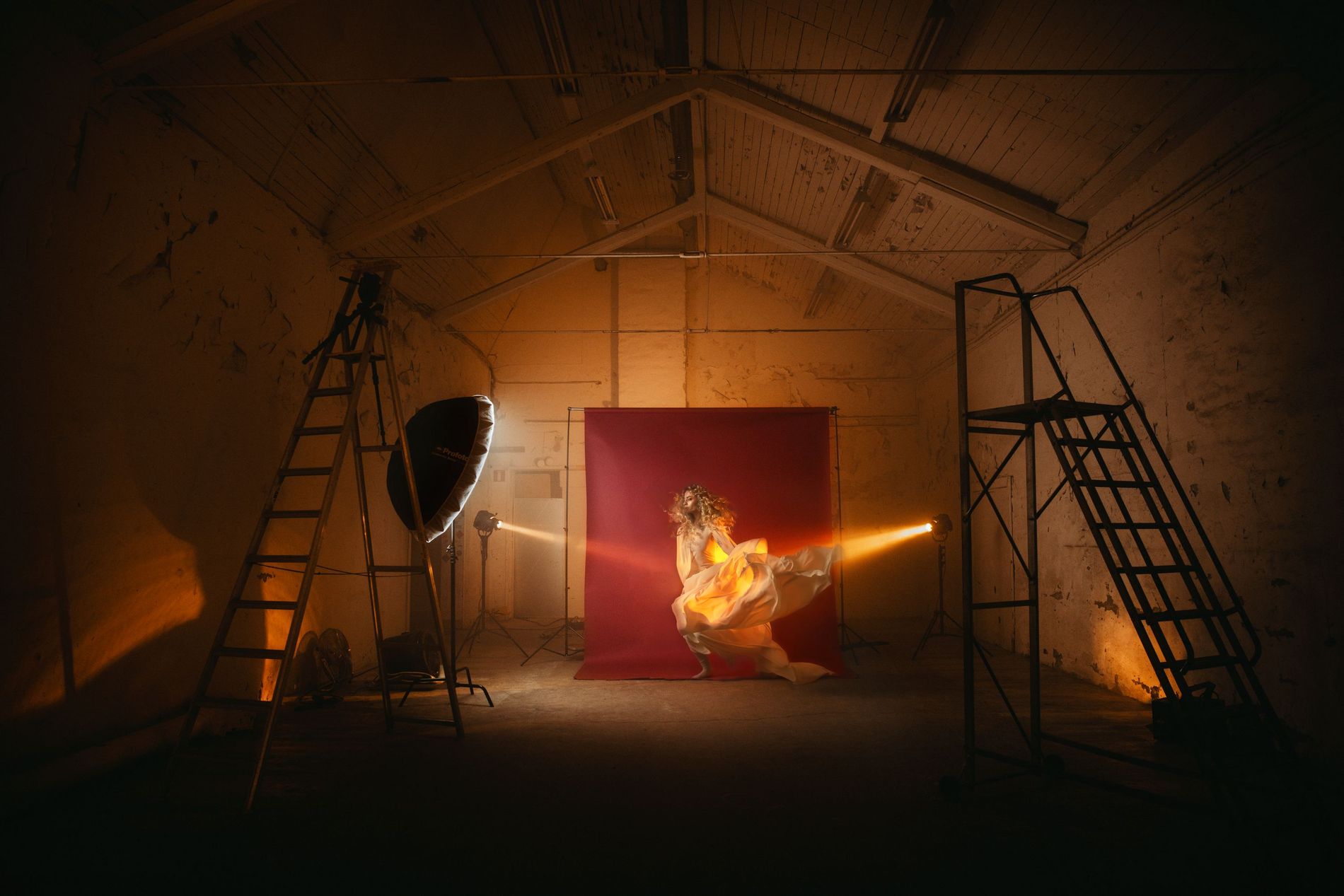 When it comes to other sources of inspiration, say the women, you don't have to stray too far. Nature, the sun and the elements are all evidently influential in their work: "Just watching the day go by, how the sun hits the tree or when the sun is almost settling down," says Thilda.
But of course, being based in Scandinavia means this approach isn't without its limitations, particularly during the dark and dreary winter months when barely a few hours of natural sunlight peek through. This has meant the duo's relationship – and the way they work – with light in their images has morphed into something brighter following a collaboration with Profoto, the leading global lighting company with Swedish roots. "Photography is just so limited if you are only depending on sunlight, especially here in Sweden." they explain. "It's so nice to be able to control your light yourself. For example, this year when we did the storm shoot, there was no natural light, so we wouldn't have been able to do it without using flashes."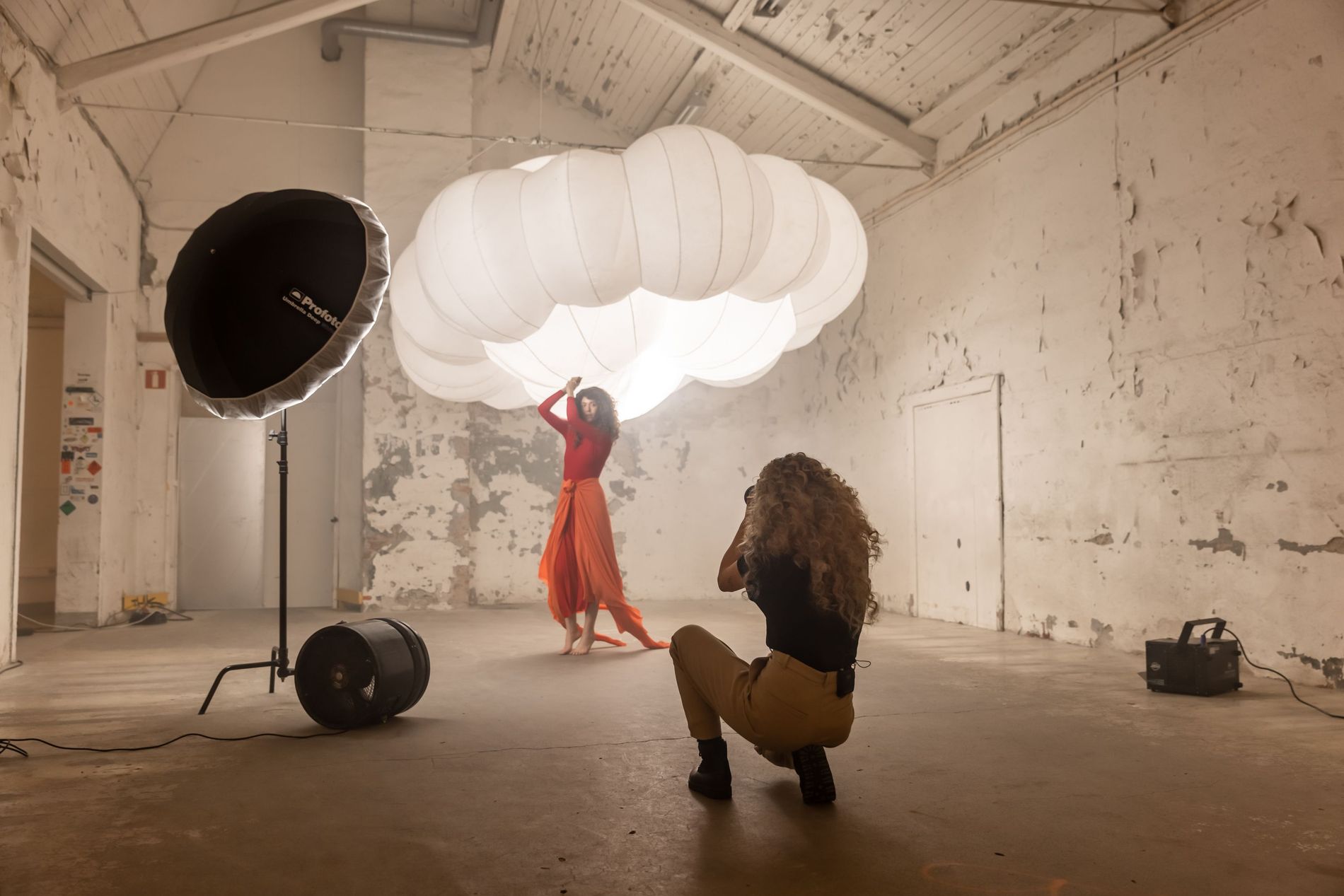 And just like teenagers out exploring in the enchanting forests, experimenting and playing is crucial to Mira and Thilda's photo philosophy still today. "It's fun to try and put the flash in different things that you have on set. For example, we had a big cloud in one of our shoots, so when you put the light in there, you have this big softbox which gives the effect of a soft light – that was really fun to experiment with."
When it comes to specifics of the kit, the pair prefer to stay nimble, using mostly portable equipment. For them, the key is to be ready for anything and to have the ability to react in the moment. "You can do so much with only one or two light sources and that's really important for us to have that freedom – you don't have to carry so much with you and you can be free on set." Their favourite pieces? The Profoto A10 as it is so compact and holds "a lot of light in a small flash" says Mira. Other non-negotiables which always go into the camera bag are the Deep White Umbrella (a cinch to put up when you're in a hurry) and, of course, a softbox which "gives you this natural light look in the picture."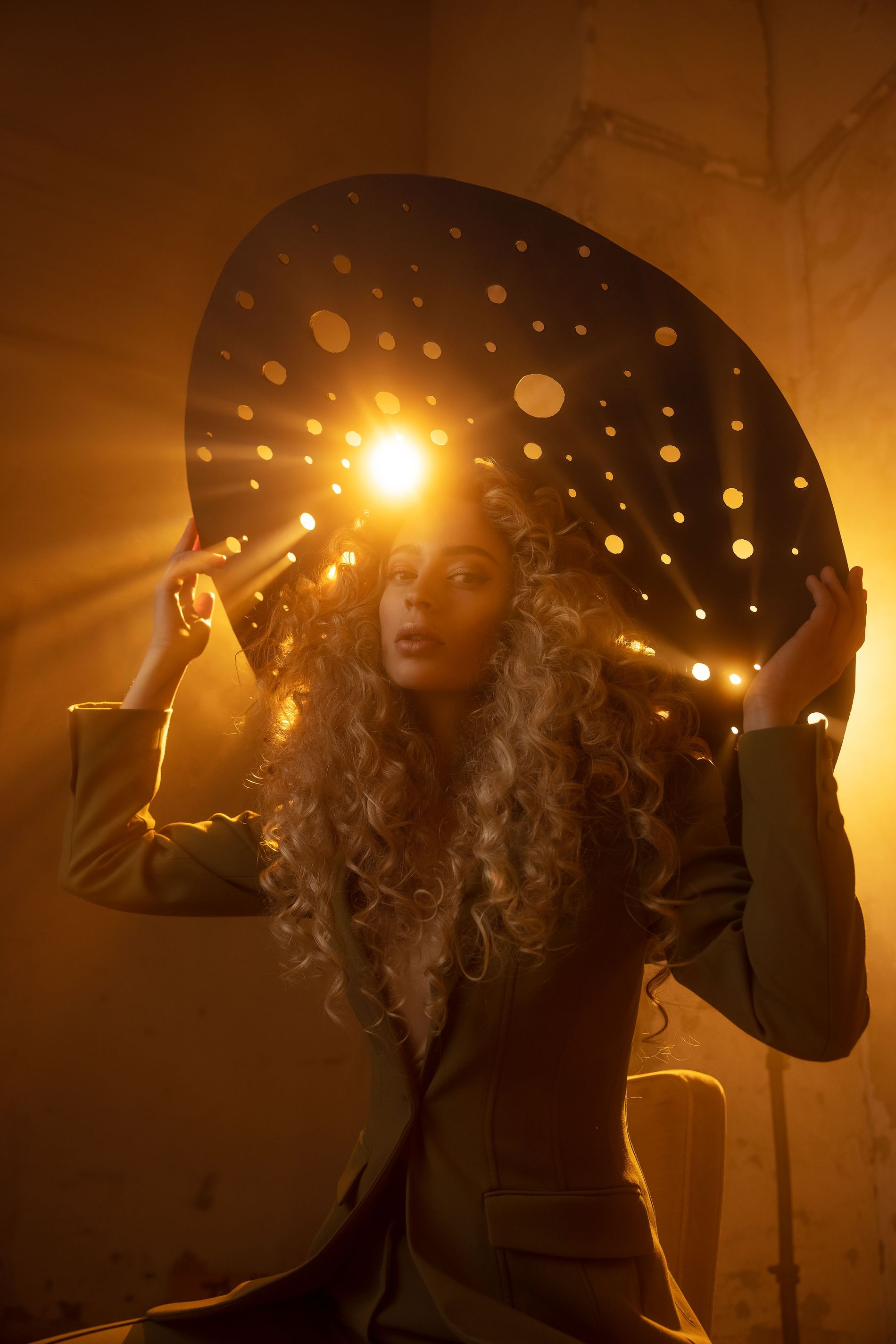 Photo: Mira & Thilda Berglind, inspired by Kristian Schuller
And undoubtedly as the months and months of grey and dreary days roll out before us, we'll certainly take comfort in the fact that light is never far from our grasp.