"No, I don't think you understand — I'm obsessed"
All products featured on Vogue are independently selected by our editors. However, when you buy something through our retail links, we may earn an affiliate commission.
In between meetings, events, and countless hours of TikTok scrolling, Vogue Scandinavia's beauty editor, Esteban G Villanueva, (Vogue's first and only male beauty editor worldwide) lets us in on the current products he's obsessed with. Whether they're new trendy launches or all-time beauty favourites, these offerings have caught his eye and they should catch yours too, making them a must have in your ever-expanding beauty cupboard.
Here's what he's loving this week:
Everybody and their mom is obsessed right now with advent calendars — and don't get me wrong, I literally live for them. It's truly one of my favourite things about the season. That's why, to keep things spicy, I've decided to switch up a bit this week's selection of products and today I'll give you a selection of advent calendars, gift boxes, and sets that I truly believe are worth it and that are perfect either for you or a loved one in your life.
Sephora
Sephora Advent calendar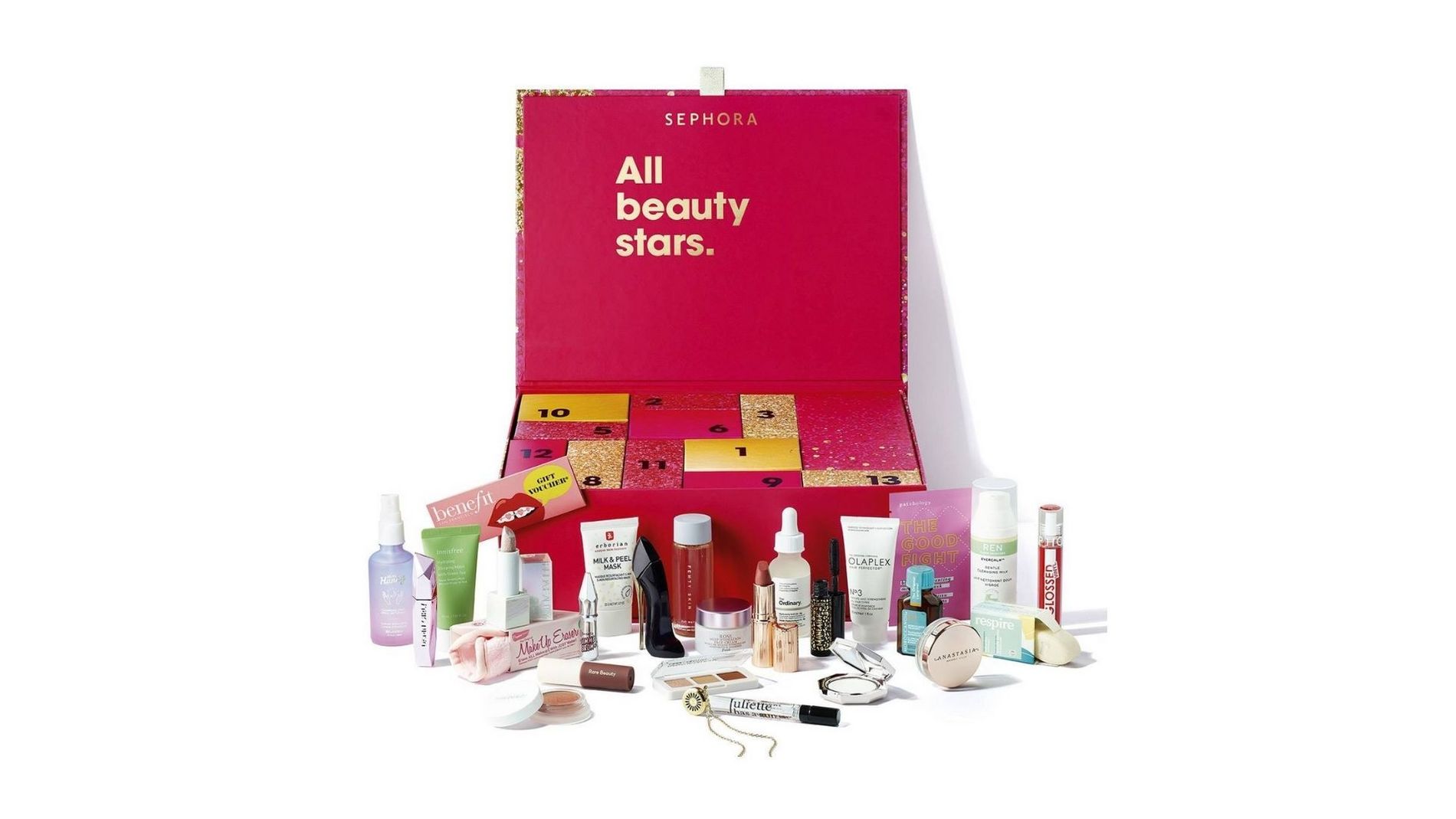 Starting off strong we have the main dealer and first love of every beauty and makeup lover. I remember going into Sephora when I was just a teenager in high school and basically drooling all over the displays. It was literally a dream — I once even tried to get a summer job there but it was not written in the runes. What was written in them was how good their advent calendar this year was. (And I said "was" cause I already opened it all up, guess a spoilers ahead warning is set to come in here). From hype brands like Olaplex, The Ordinary, and Fenty, to eternals like Anastasia, Moroccan Oil, and Tarte, it has a fair share of both skincare and beauty, with products you always need to others you most likely wouldn't buy — but now love cause you got them here. It's a win in my book.
The Body Shop
Florals & Frost White Musk Big Gift Set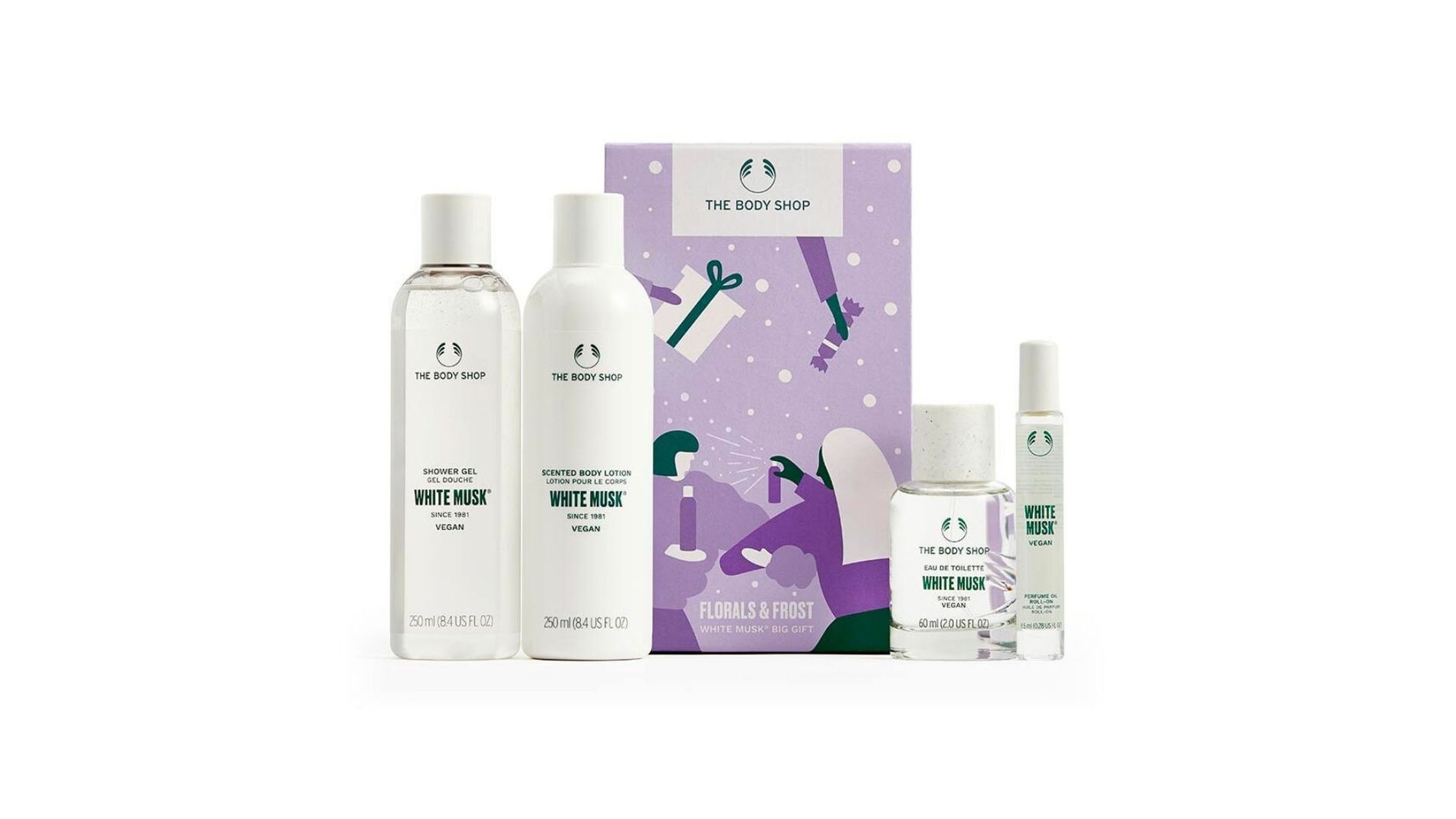 I love a good gift set, either for me or to actually gift, I love them. That's why coming in second we have The Body Shop's Florals & Frost White Musk Big Gift Set. The vegan gift box, part of their holiday collection, brings back the iconic Florals & Frost fragrance so characteristic of the brand and gives you not only a shower gel and body lotion but also a full size fragrance and a perfume roll on, quite literally covering all your scent needs in one set. Fragrance wise it has notes of musk, rose, jasmine, amber and wood for a refreshingly floral and musky aroma.
MAC
MAC Advent Calendar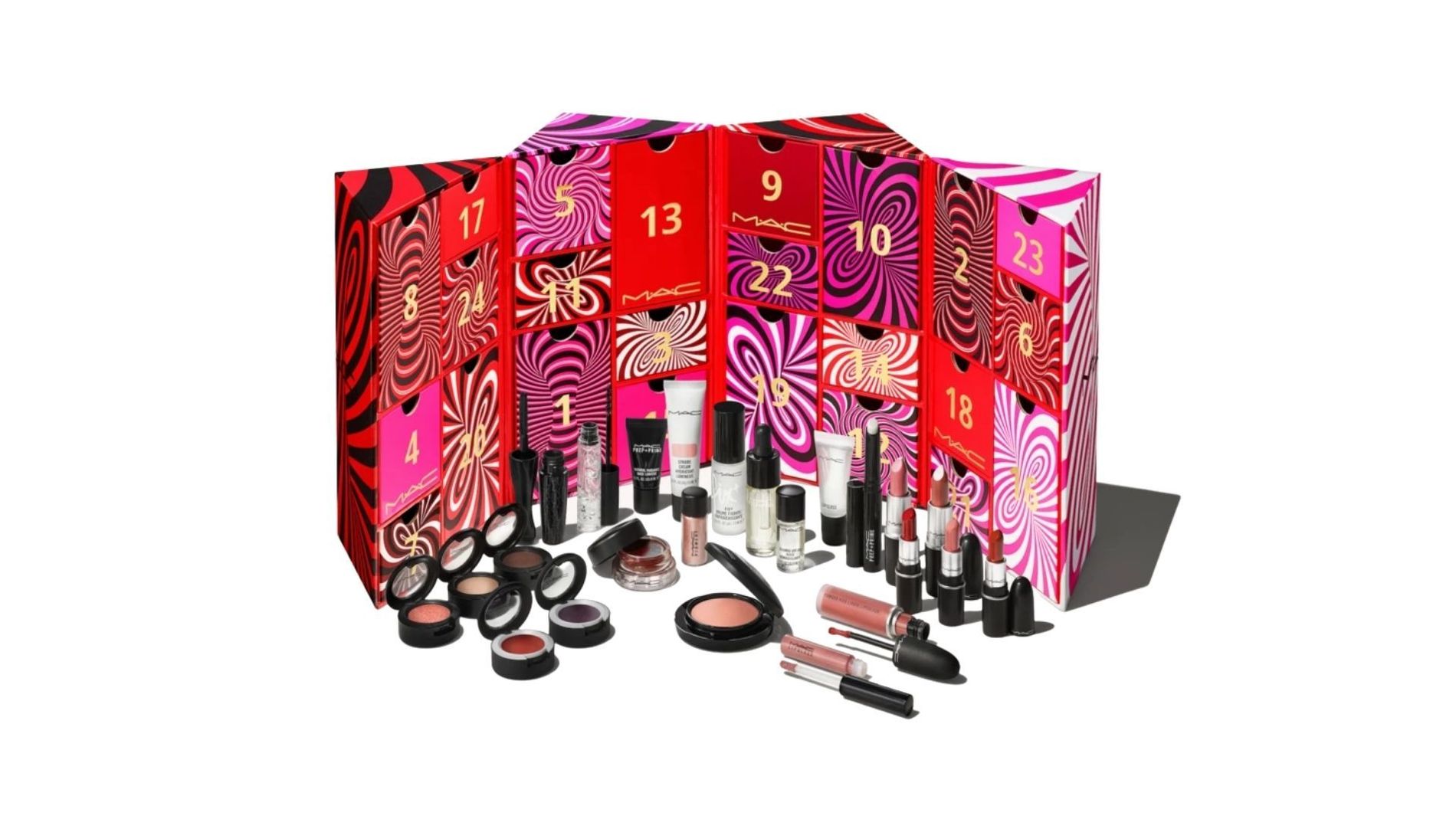 Mac's advent calendar this year was not only an experience product wise, but also boxing wise. White a psychedelic packaging that seemed to fold onto itself, I was both amazed by the pattern and construction while pleased by the products and selection. And here's the thing, I like advent calendars to give me both products that I want and use while also giving me products that I probably would have not purchased myself, and Mac certainly delivered a good balance between both. With tons of single shadows and mini lipsticks (even a couple full sizes here and there), I also found a loose pigment, clear mixing gloss, some perfect travel sized basics that I didn't even know I needed and a paint pot with a duo chrome pigment that I would've never picked up on my on but that now I'm obsessed with. That to me is a good advent calendar.
Atelier Rouge
Atelier's Ultimate Nail Care Kit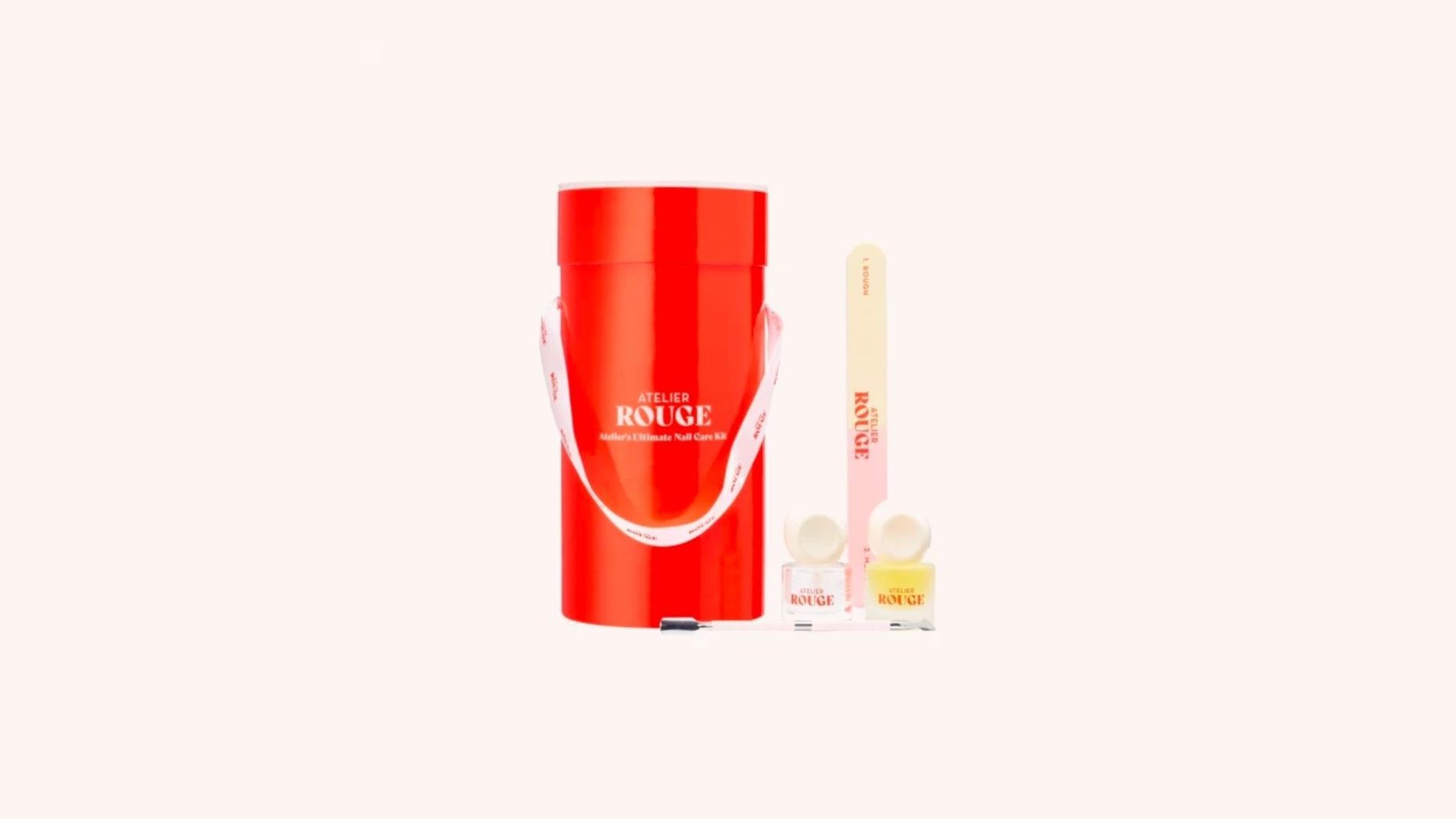 The cold weather implies that we not only need to take extra care of our hands but also of our nails, the cuticules particularly, which is why I've been thoroughly enjoying Atelier Rouge's Nail Care Kit. Comprised of a four faced nail file, a double ended cuticle pusher, a nail and cuticle oil treatment, and (my favourite) an exfoliating cuticle scrub, this is what has been keeping my nails at bay and allowing them to survive the firsts snows in the Nordics. On top of that, gift wise, it comes in a lovely tube-box that you really only need to add a bow to and there you have it, ready to go under the tree.
Molton Brown
Molton Brown Advent Calendar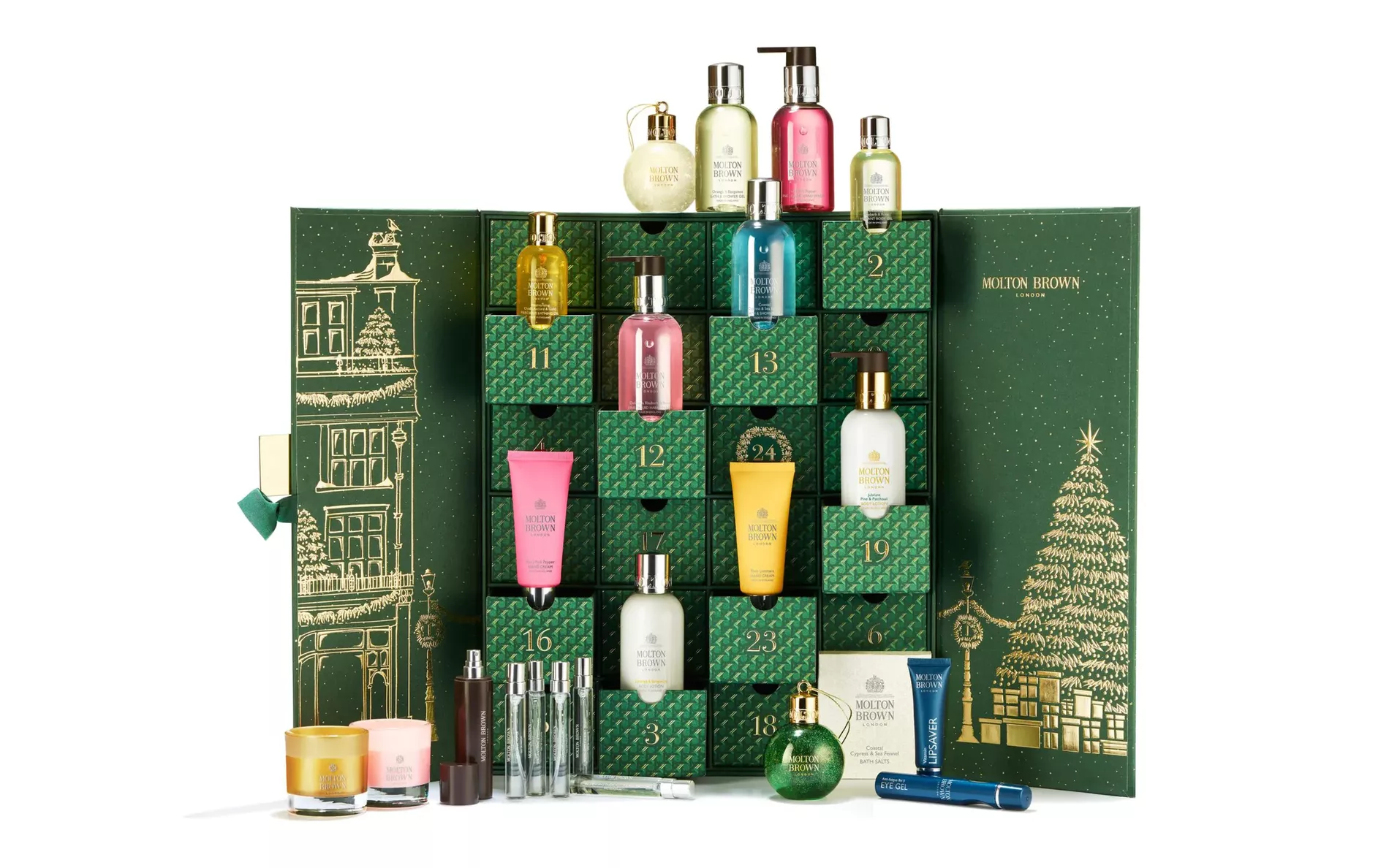 I shouldn't be biased, but probably Molton Brown was my favourite advent calendar this year. There, I said it. I mean, besides it coming a huge lush green with golden detail box (that I'm tempted to keep as low key decor) the contents within it had me sold. You know I love a good fragrance and while Molton Brown is mostly know as a men's fragrance house, truth is most of their scents — while holding strong references to traditionally masculine notes — are unisex and to me that's just a win in the books. Again, spoilers ahead, but the calendar holds travel sizes of all their most iconic fragrances while also adding in a couple of the cutest soap filled tree ornaments that I will most definitely keep till next year. On top of that, they added some of their skincare items I wasn't even aware they had in offering, so yes, definitely my favourite so far of the season.
Oribe
Signature Experience Collection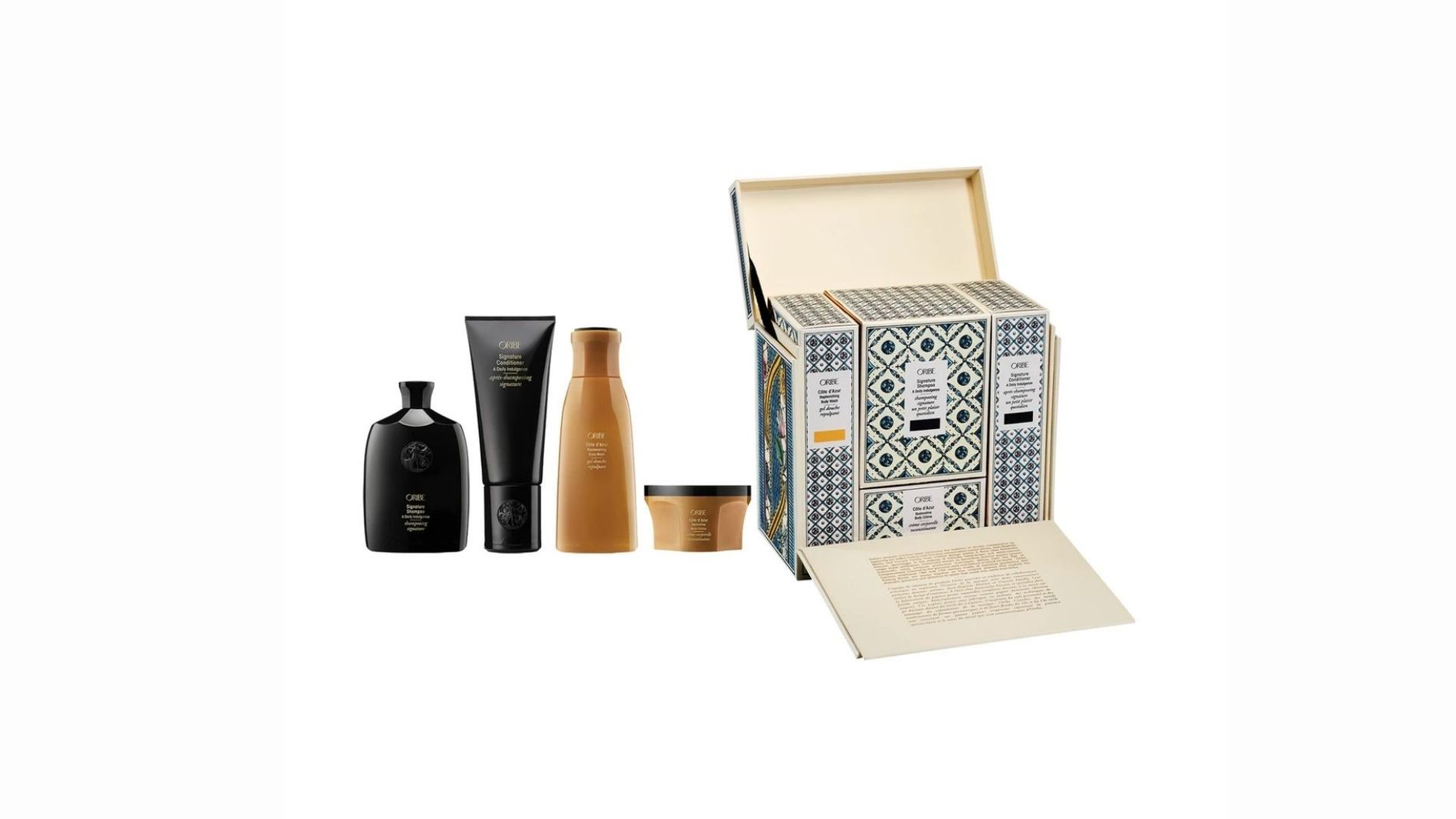 Would you be happy if you got shampoo for Christmas? I guess most people would blatantly say no, but when they see Oribe's Signature Experience Collection Box I'm pretty sure they will change their mind. Packed in one of the cutest, most luxurious and detailed boxes, with patterns for days and designs to die for, the collection includes their signature conditioner and shampoo, paired with Côte d'Azur's replenishing body wash and restorative body cream, to ensure you will have the most luxurious bath right in time for new year's.
Savour
Discovery Set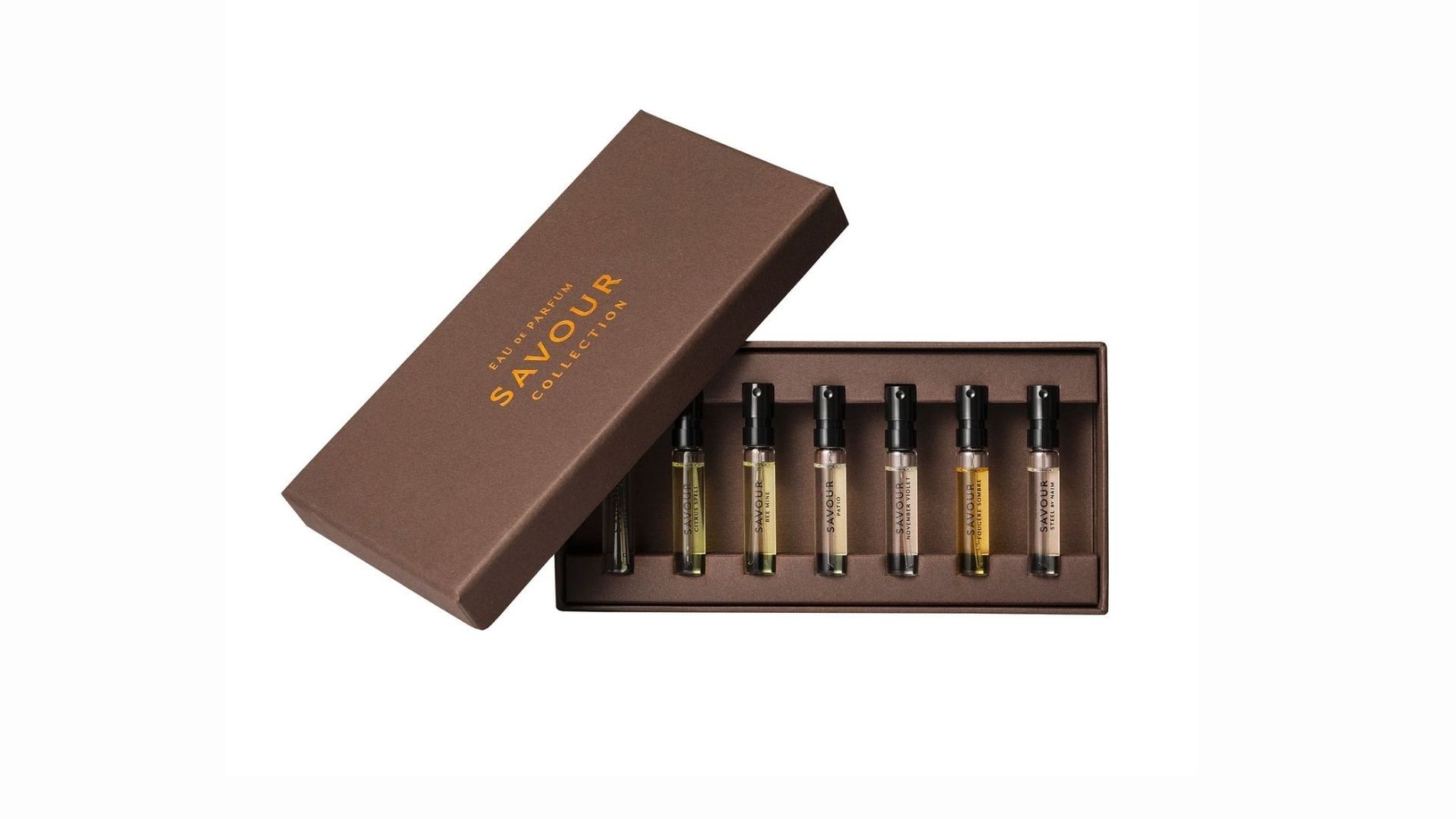 You know I live for a good scent and discovery sets are always a go-to for gifts and surprises. It's the best of both worlds, you get to give a scent while giving options, so if for some reason you don't match the receiver's scent taste, they still have from where to choose and find their new signature fragrance. That's cue for Savour, a new Swedish brand that is entering the arena of luxury scents. Their collection box carries trial sizes of all their fragrances, each one as good as the last one with a very particular story behind it. The scents are natural, feel close to home, while giving universal references that I'm sure will make them a favourite of many out there. My favorite? Bells in May.