For our inaugural issue, set designer Alice Kirkpatrick 'set the scene' for our Hilma af Klint inspired shoot
All products featured on Vogue are independently selected by our editors. However, when you buy something through our retail links, we may earn an affiliate commission.
This digital article is your online accessory to the print edition of Vogue Scandinavia. We will continue to bring you the full experience of the magazine (and even more than you will get inside the issues) when you sign up for our online membership.
The professional set designer gives us her insight on transforming a space, the back-breaking reality of her work and how to make the most of mood lighting...
Flipping the pages of a glossy magazine, we often focus on the model, the clothes, the fantastic photography. Keeping that in mind, many creatives work in the background to manufacture the sartorial dreamscape we see in print. Take, for instance, our Hilma af Klint inspired fashion feature in our inaugural issue. The exquisite styling and outstanding photography would have been severely lacking if it wasn't for the magical set design by Alice Kirkpatrick.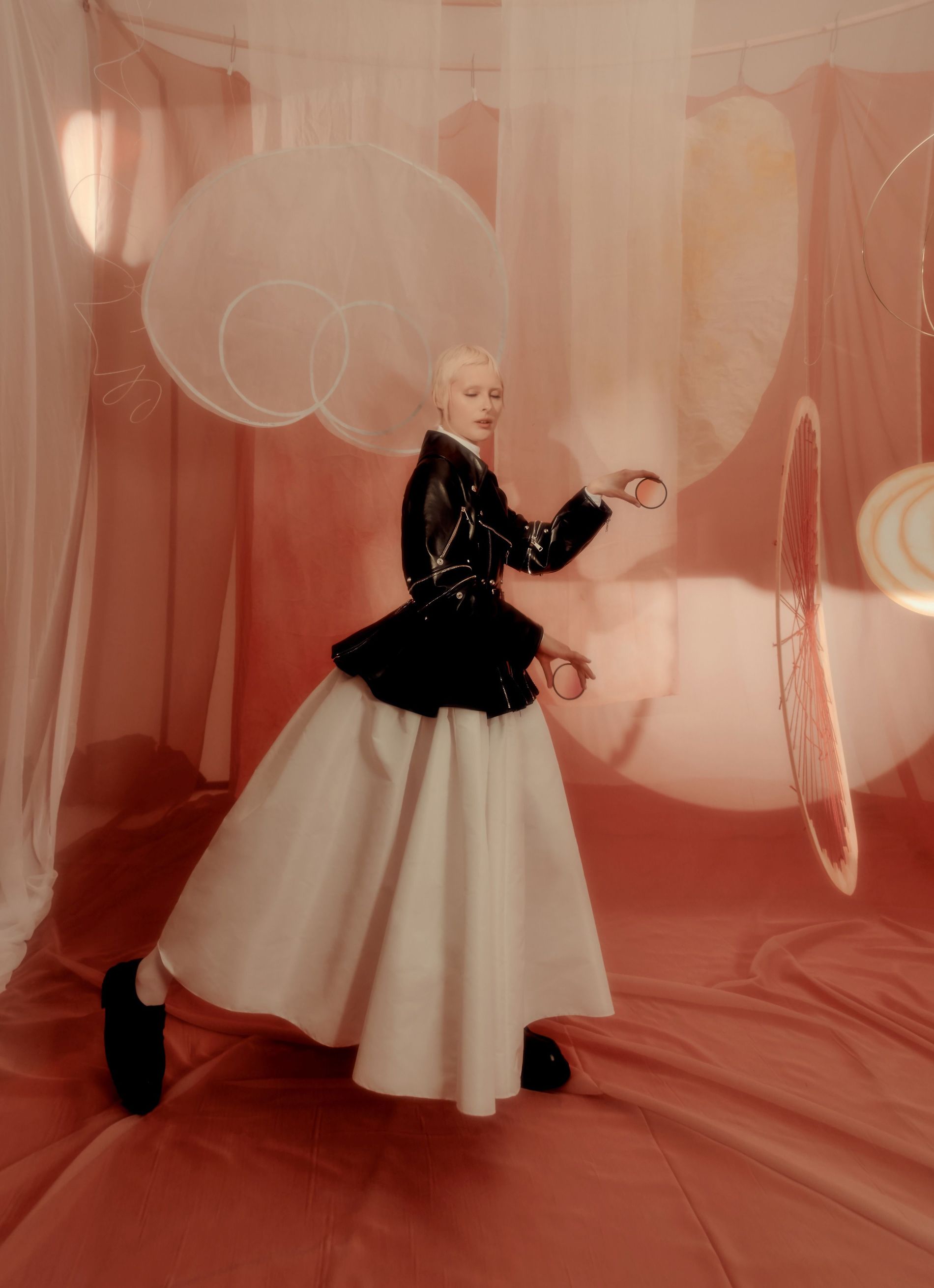 A final look at the set design by Alice Kirkpatrick for the inaugural issue of Vogue Scandinavia. Photo: Agnes Lloyd-Platt