As Paris Fashion Week comes to an end, we chat with three Nordic-owned brands who call the French capital home
This weekend, Paris Fashion Week draws to a close. As the fashion set leaves the French capital, we took time to speak with some of the city's permanent residents. Below, three Nordic designers who calls the city of light their home speaks on their favourite bars, restaurants and how the city influences their work. These are the Scandis in Paris to keep an eye on now.
Siri Johansen, founder of Waste Yarn Project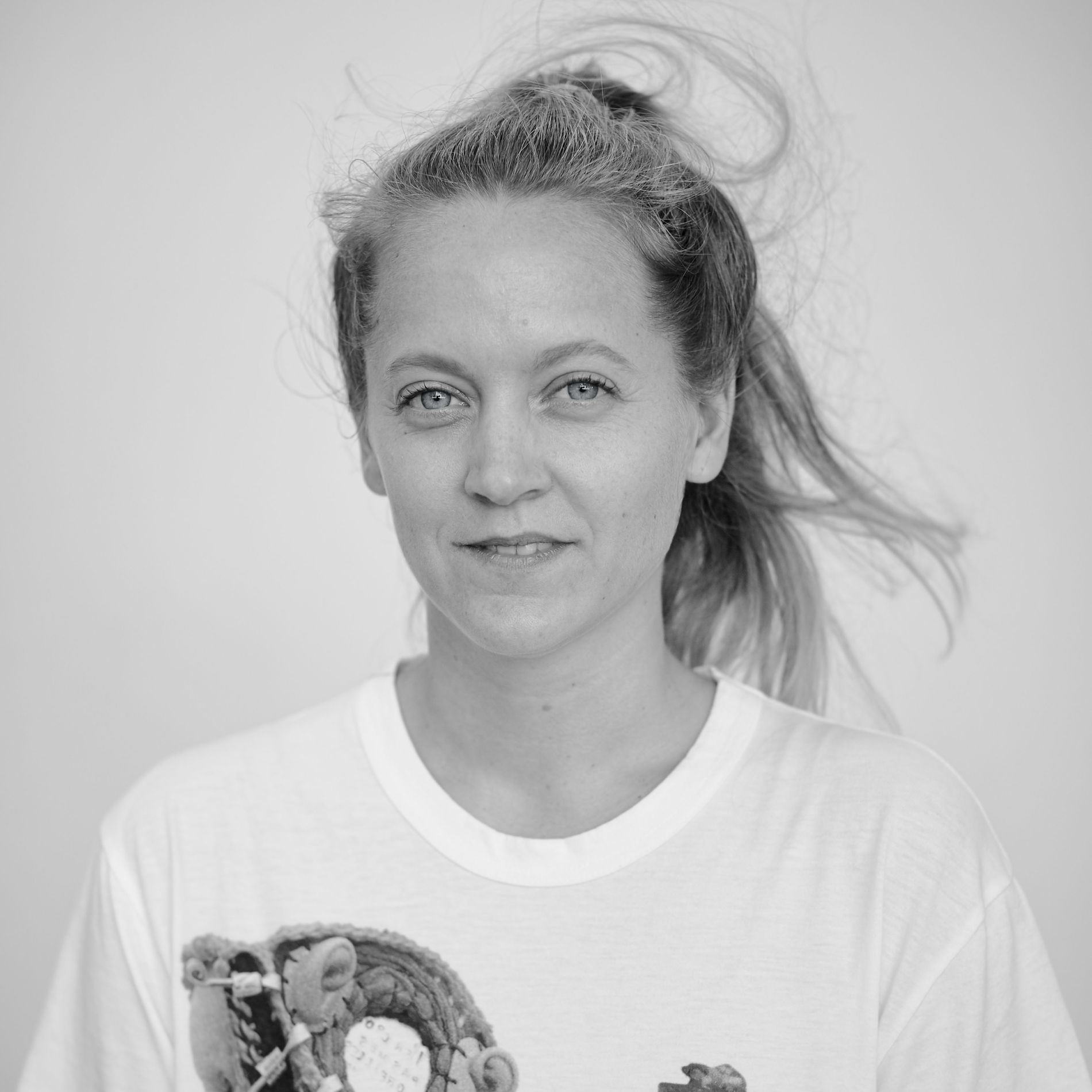 With over a decade of knitwear design knowledge, Siri Johansen launched Waste Yarn Project last year. Photo: Courtesy of WYP
Siri Johansen grew up in a suburb outside Oslo. Moving from Norway to London to study fashion. She went on to work for some of the industries most prolific brands before moving to Paris in 2013 to work for Kenzo. There she headed up the knitwear department under Humberto Leon and Carol Lim. "When they left in 2019, I decided it was time for me to change direction as well," she says. A year ago she launched Waste Yarn Project, a knitwear label which uses left over yarns from previous production.
How does Paris influence your work?
"The people and energy of Paris influence my work. How close everything is and the ease of getting around. All of the galleries and museums. The clean lines of Scandinavian design influence my work and I think I ended up as a knitwear designer partly thanks to my Nordic heritage. I keep returning to Annemor Sundbø's amazing Norwegian rag pile for inspiration."
Where's your favourite place to go in Paris?
"I love La Buvette for wine. It's a natural wine bar that is located just by my apartment. My favourite restaurant is Clamato. For coffee I head to Broken Biscuit or Beans on Fire. They're also just around the corner from where I live. Then I always head to galleries like Max Hetzler, Palais de Tokyo and Carpenter Workshop gallery."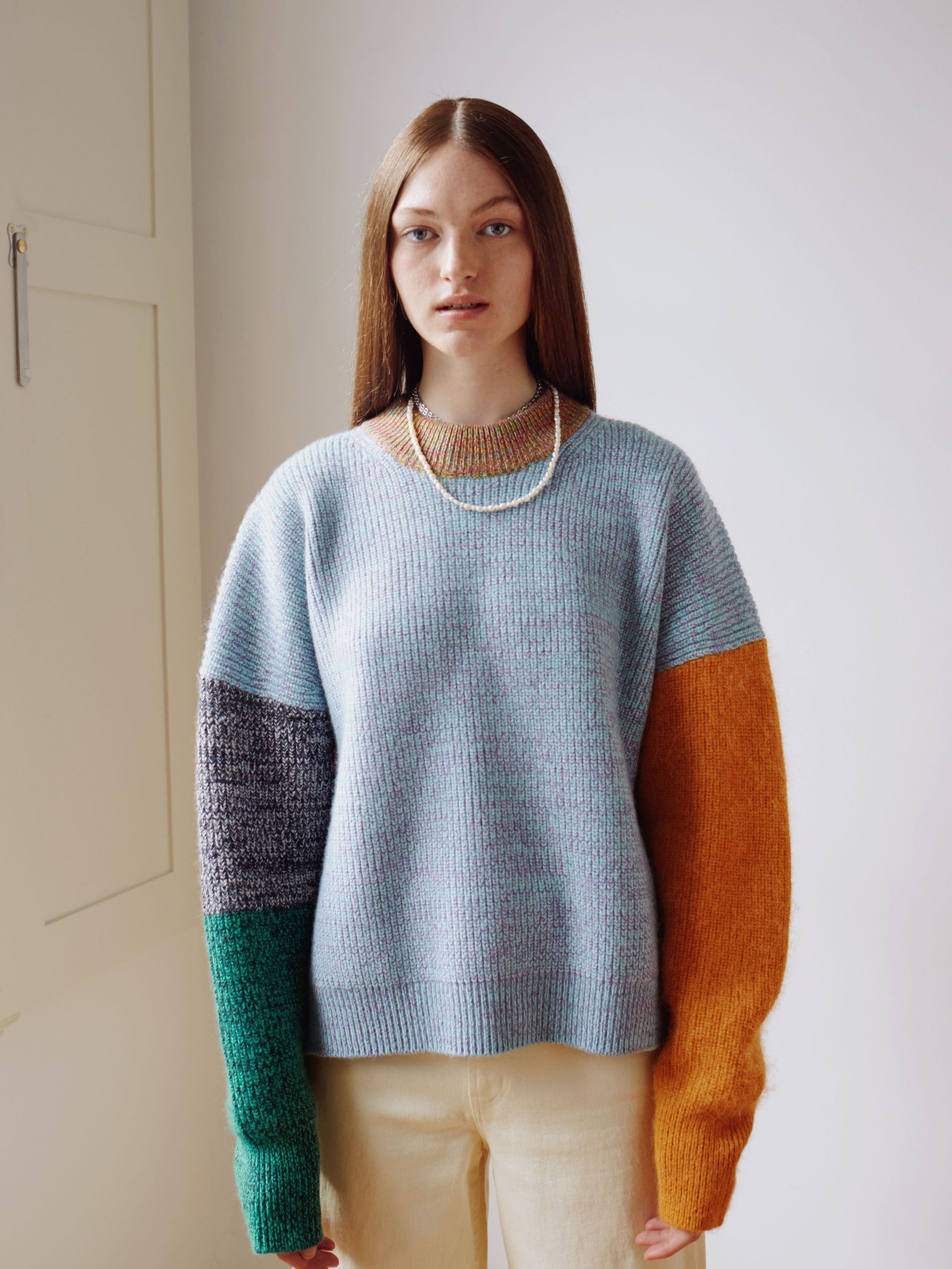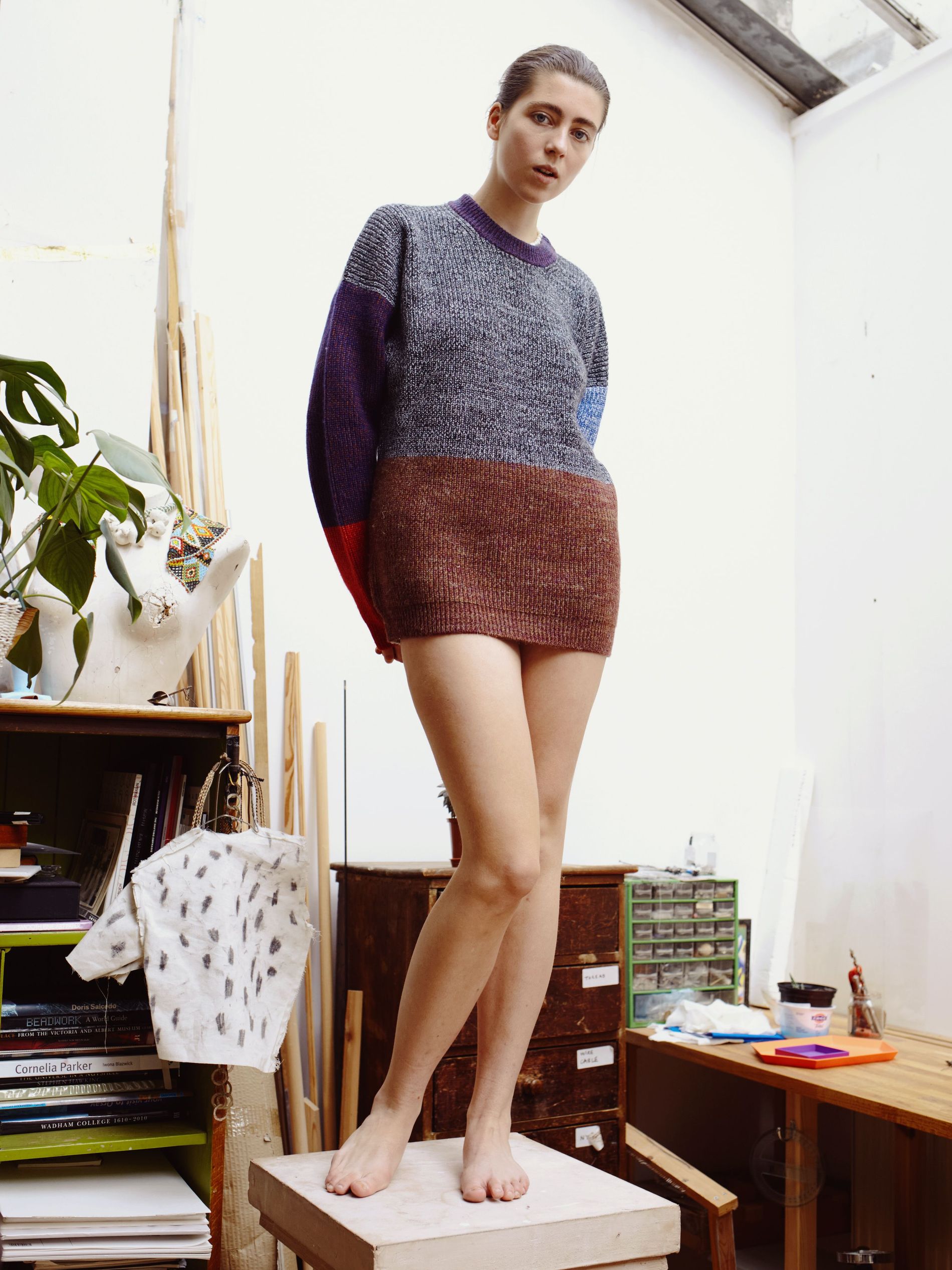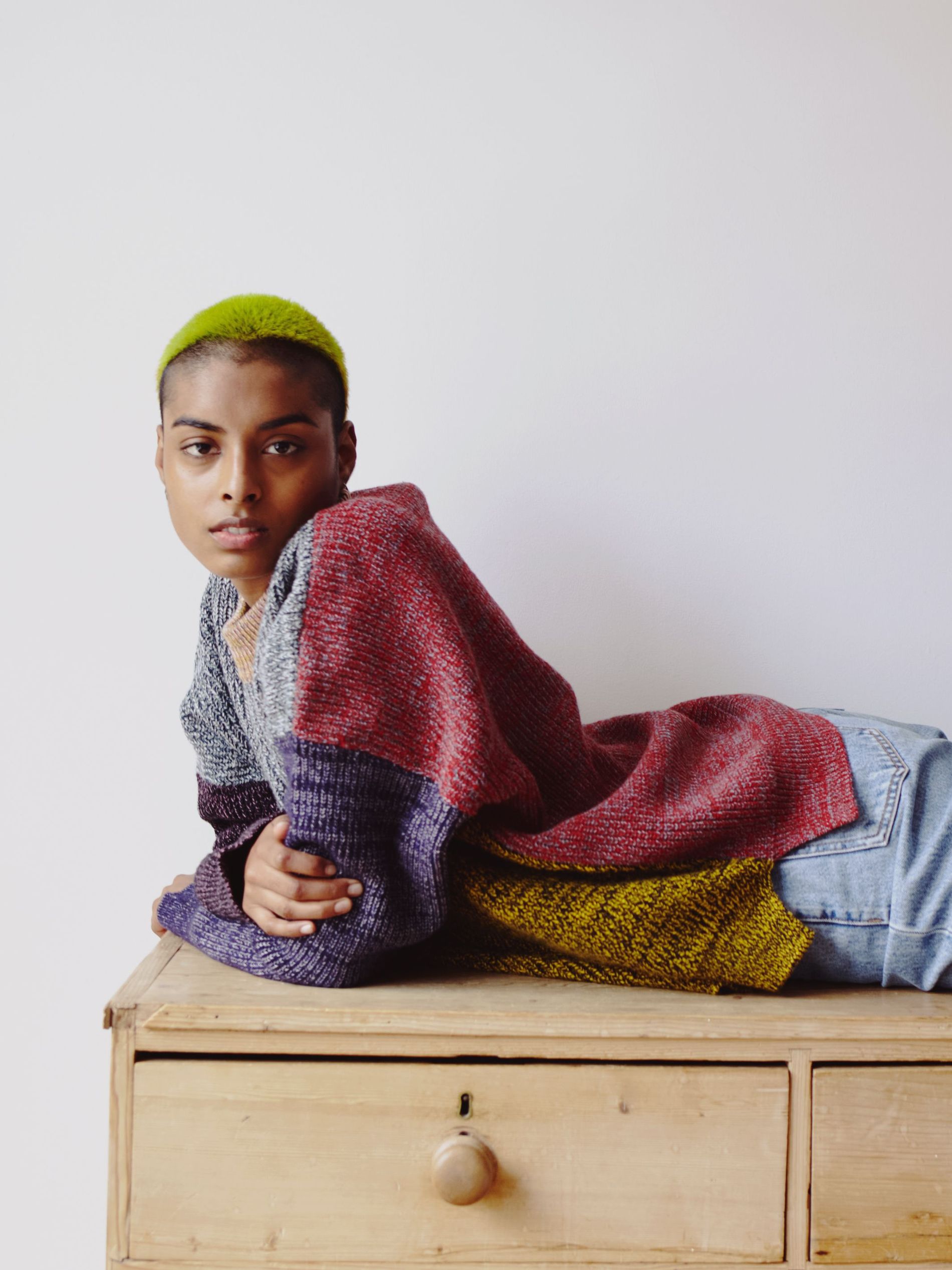 Could you walk me through your design process?
"Our design process has always been about the challenge of designing a system that can utilise all the different leftover yarns. We are using chance as a method for creating - the playful shapes of our garments are designed, but for every piece, the knitter spins a 'wheel of fortune', which determines the different yarns and colours to use on each panel. Thanks to this, each piece has an element of something slightly strange. Something that is hard to consciously design.
It's so exciting to see each new combination. I usually draw Inspiration and references from different games, chance, and the wabi sabi philosophy, Sol LeWitt, Anni Albers, my friends, strange combinations, things that accidentally goes wrong in a really nice way."
What are you currently working on?
"Right now I'm working on a new, more graphic knit style helped made by a game of virtual Yatzy. It will be launched next winter - our process is very slow so we are working far in advance. Next week my amazing graphic designer Pati will join me in Paris, he normally works from Oslo, we are launching some new styles over the next few months so website needs a little update. For Paris fashion week we have our sweaters in a knit pop up in Merci for the month of October."
Helena Thulin, founder of eponymous jewellery label Helena Thulin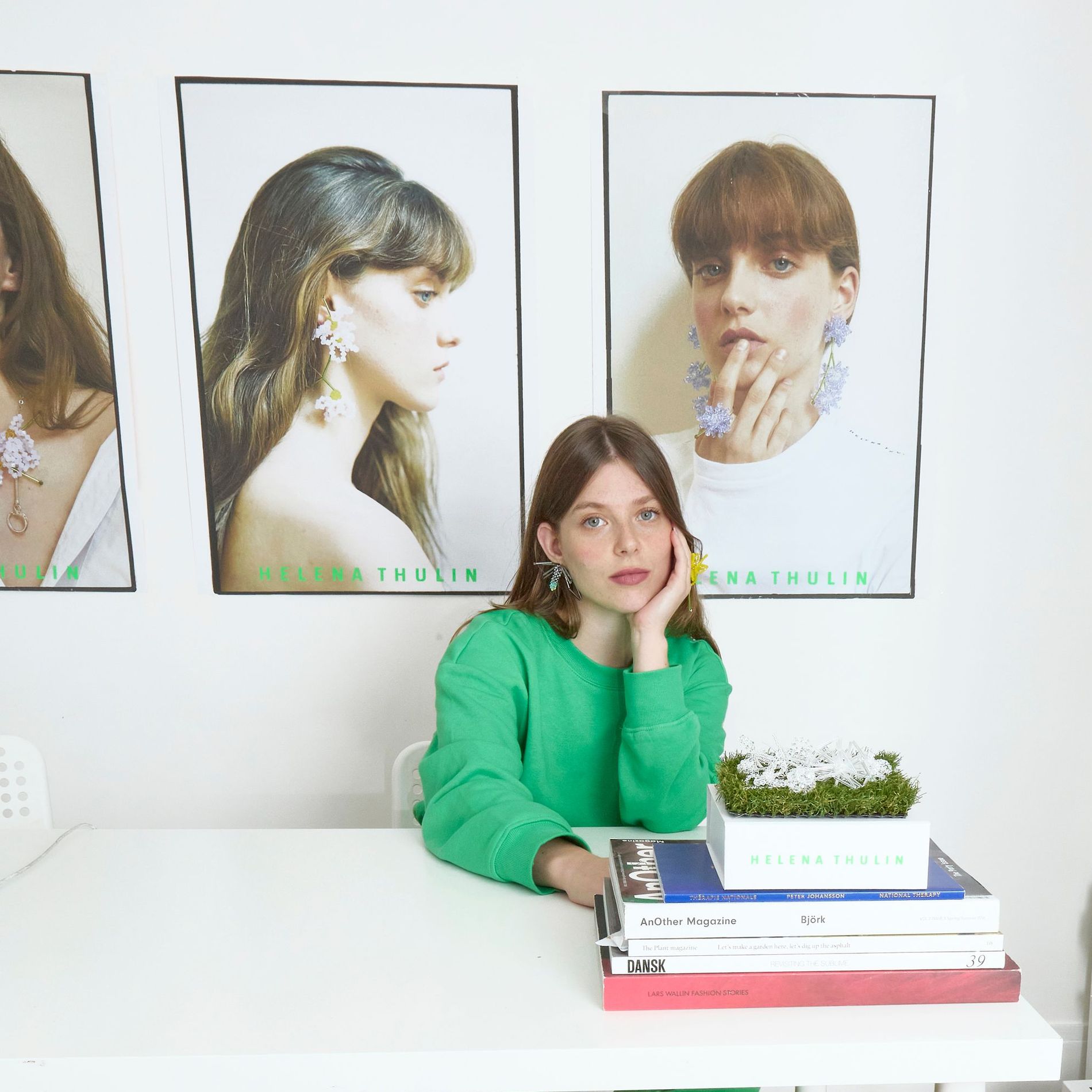 Helena Thulin in her office. Photo: Ignacio Barrios
An alumni of the Studio Berçot in Paris, French-Swedish jewellery designer Helena Thulin got her design chops working at Chloé, Sonia Rykiel and Simon Rocha, before starting her own eponymous label in 2019. Made from high-quality crystals and glass beads, her pieces are a stunning exploration of flowers and their fragility.
How does Paris influence your work?
"Paris is a fantastic place to get inspired. I always start a collection after a tour of the latest exhibitions in town. The city is a hub of talents and artists that feed one another, and you feel that you can be a part of the industry conversation by wandering the streets. Then there's the people watching, just sitting in a café watching the world go by. My Nordic heritage is noticeable in my artistic references; there is something very uncluttered and straight-to-the-point in Scandinavian designs that I am trying to translate into my jewellery."
Where's your favourite place to go in Paris?
"Any place that is infused with fashion and art. Lately, I've discovered Hotel de Coulanges and the Crosby Café. They have very strong design Identities. I also love to wander into art galleries and concept stores. Le Marais is the greatest area to feed yourself with ideas and novelties. I always end up for a fika moment at the Swedish Institute there."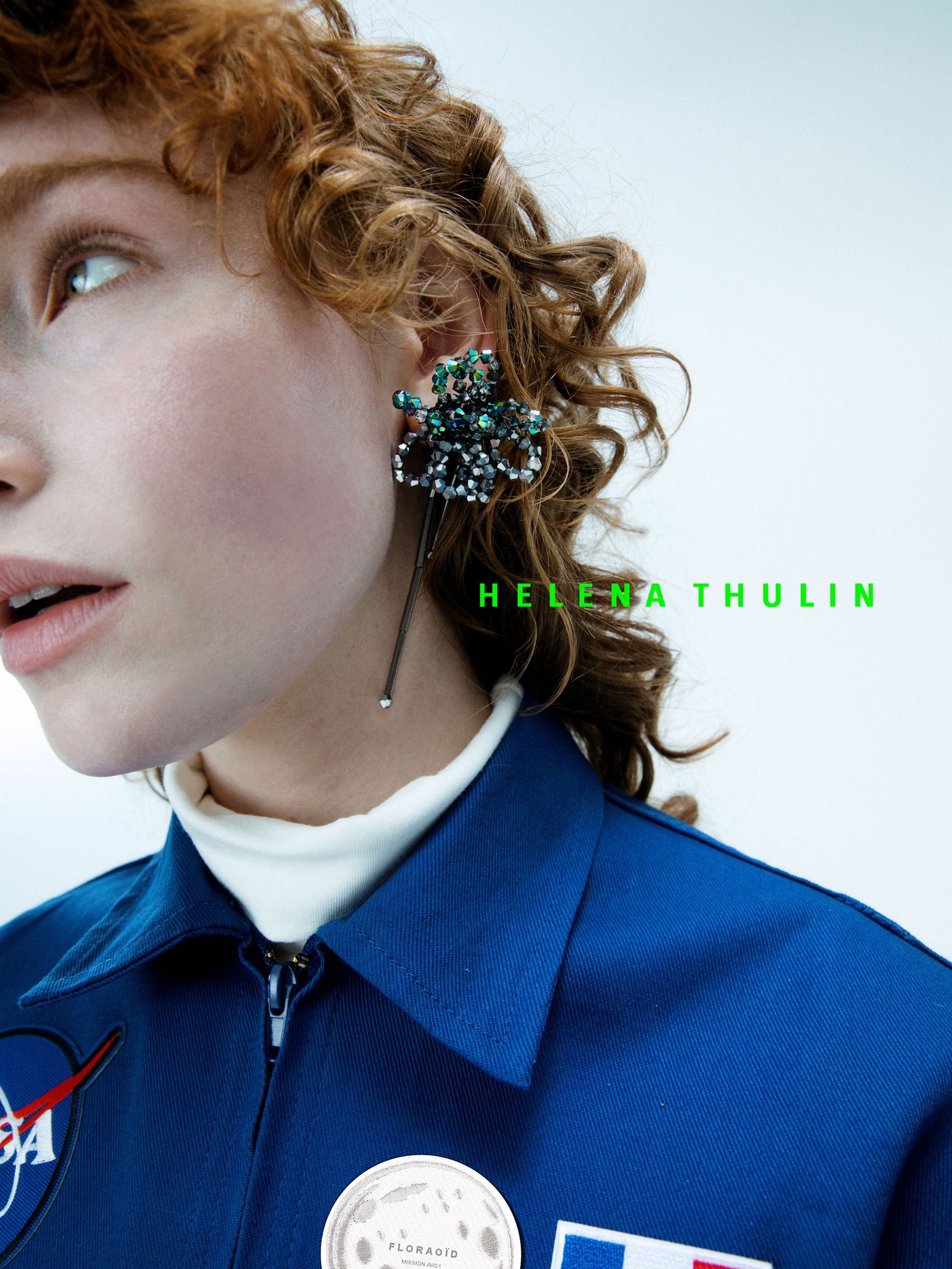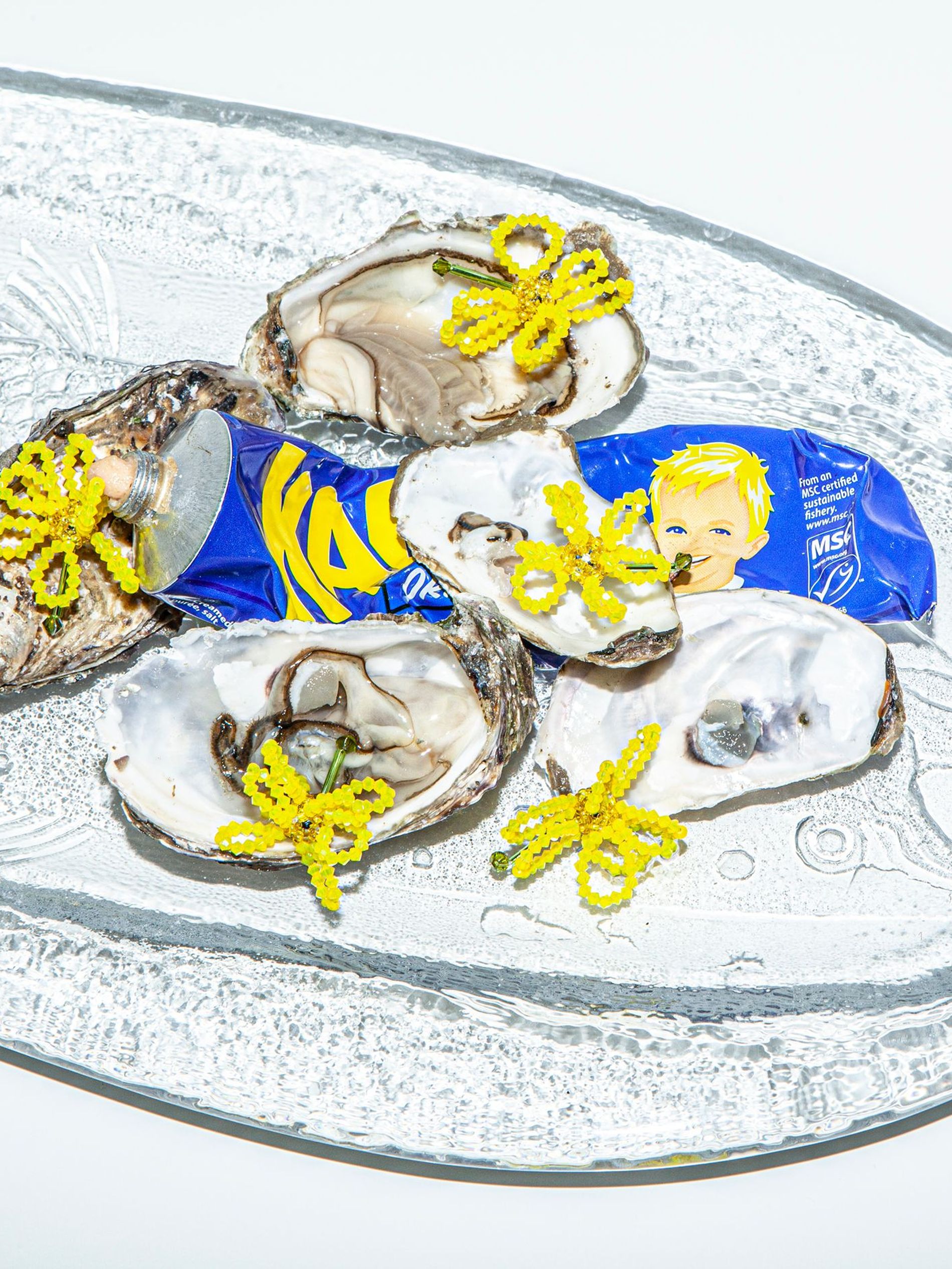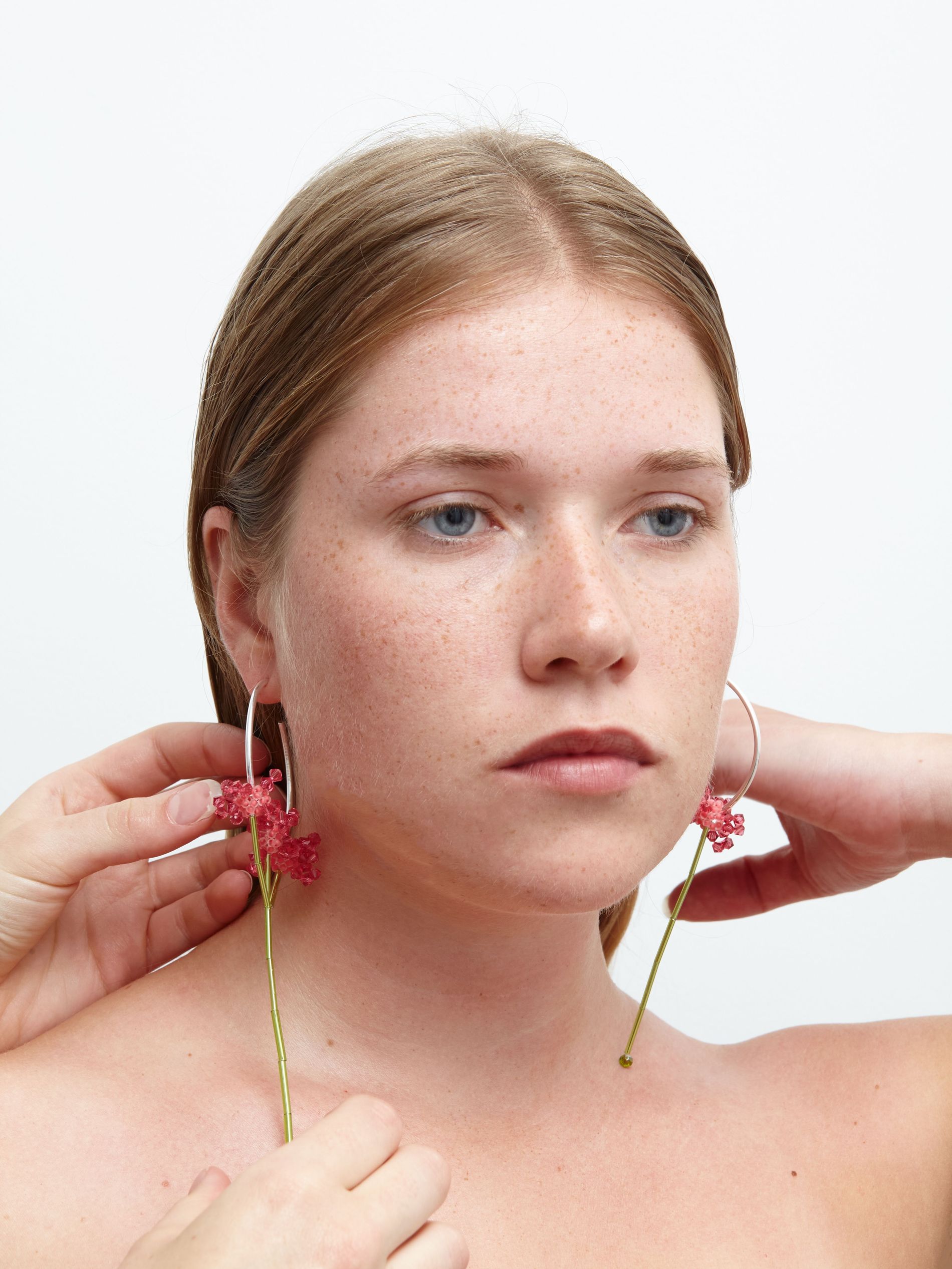 Could you walk me through your design process?
"I work as a stylist as well as a designer. I visualise what kind of look I would want to be wearing the next season and how I want to play with jewellery, and it all starts from that perspective. Then I create a story based on artistic references and specific colours. I'm really into art and concepts but also following the botanical season when I approach a new collection. I really work differently depending on the season and what is going on in the world."
What are you currently working on?
"We are currently working on the launch of the second part of our latest collection, 'La Cueillette' (which translates into 'picking up flowers' in French). It's inspired by the spirit of Midsummer and is all about innocence and bringing lightness back into our lives. We also showed at London Fashion Week this season, and our collections are displayed through our virtual showroom at the Jewellery Showroom and on our Instagram for Paris Fashion Week."
Charlotte Bjöklund, founder of Linnea Lund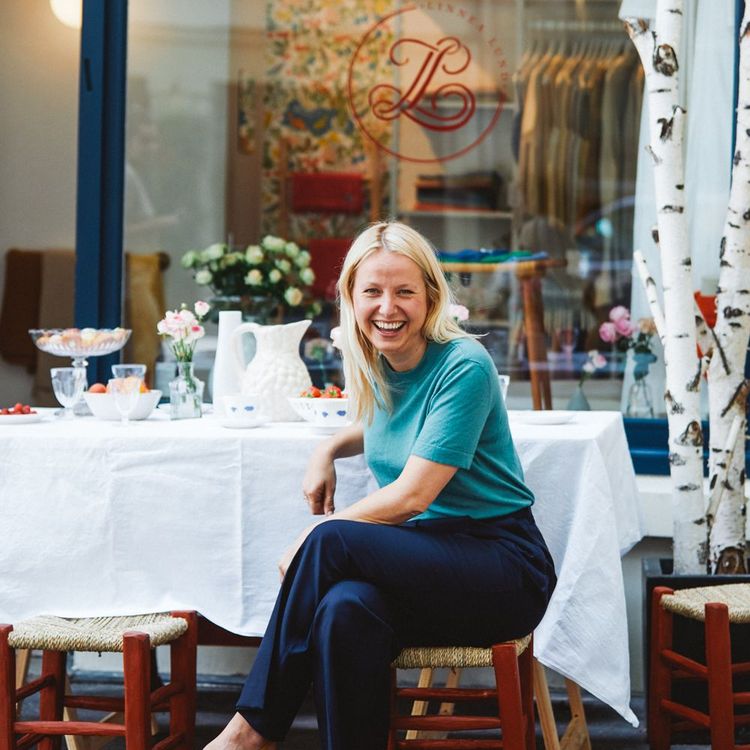 Founder Charlotte Björklund . Photo: Sandra Sembourg for Linnea Lund
"I like to think myself as a citizen of the world," says Linnea Lund founder Charlotte Björklund. Born to Swedish parents, she grew up between the French capital, Stockholm and New York. After graduating from École supérieure des arts et techniques de la mode, or ESMOD, she started her career working with the enigmatic Lidewij Edelkoort – a well-known trend forecasters and founder of the forecasting consultancy Trend Union. Having founded a consultancy brand to assist textile weavers, yarn makers and fashion brands to shine, she finally launched Linnea Lund.
How does Paris influence your work?
 
"I like to define Linnea Lund as a mix of Swedish kindliness, Italian craftsmanship and Parisian allure. Paris, as a city, inspires me with its dynamic vibe of relaxed elegance. It inspires me just as much as Sweden. Linnea Lund is a tribute to my grandmother and my Nordic roots. I want to offer pieces that embody Swedish softness and human warmth, traits that make me think of family."
Where's your favourite place to go in Paris?
"My favourite time of the day in Paris is the Aperitif, drinks before dinner. It's such a cosy and still very gourmet moment, as well as a perfect way to end the day. For Aperitif, I suggest Le Sauvignon, on rue de Sèvres (cheese lovers, don't miss the Cantal Chaud)."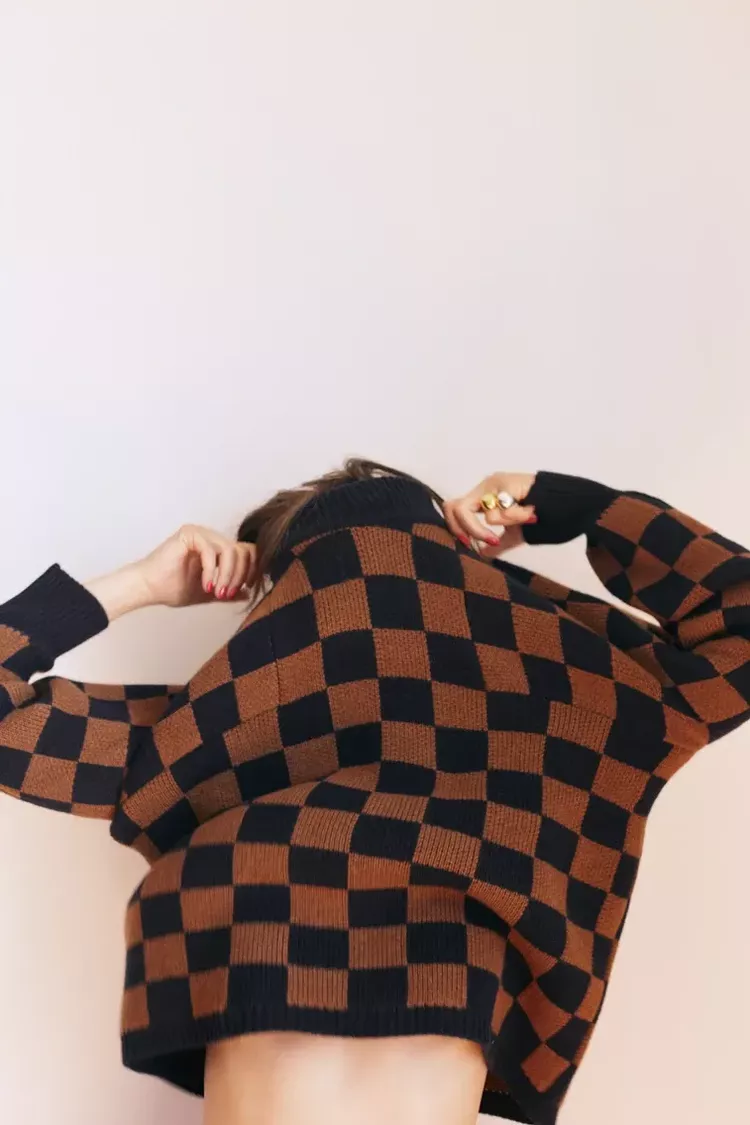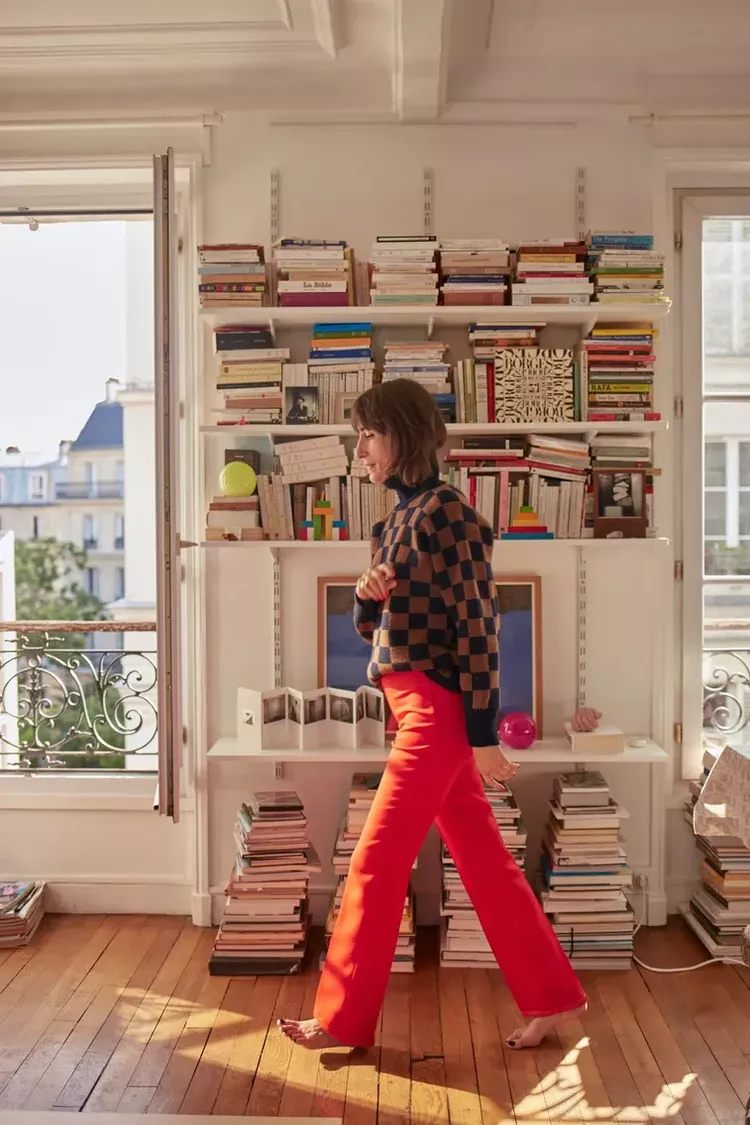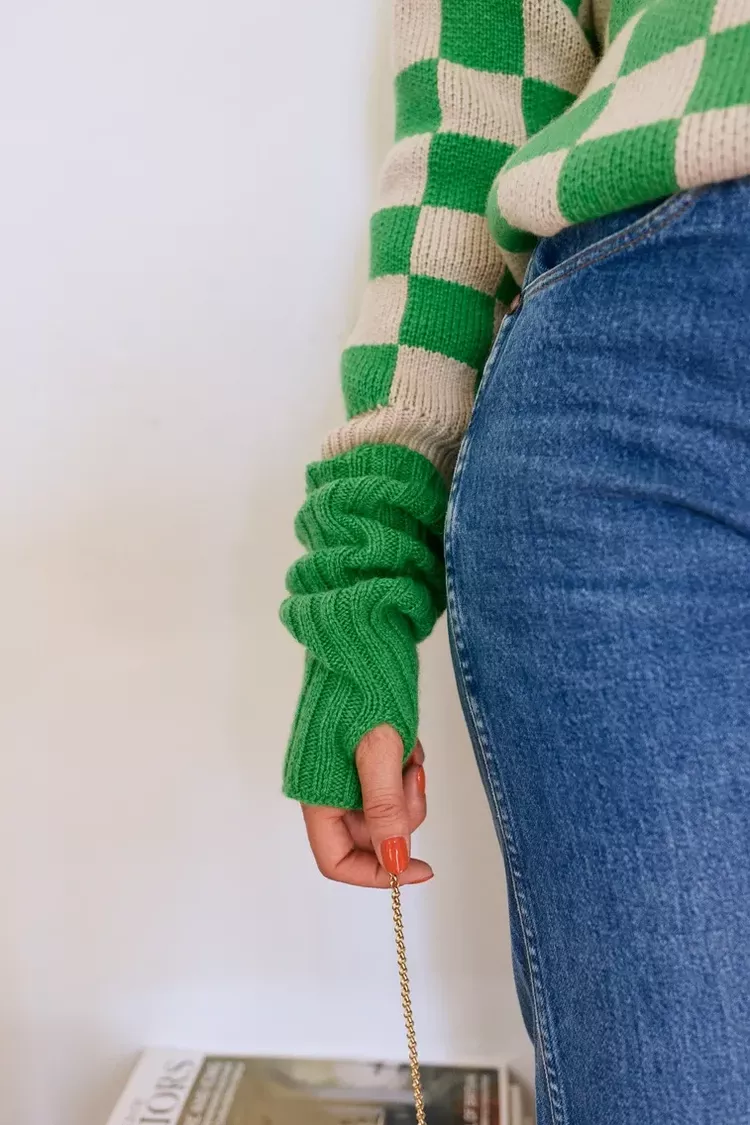 Where do you get your Scandi coffee-fix?
"Being very fortunate to live in an apartment with a beautiful Haussmannian balcony, my Scandi coffee-fix happens at home. My go to is Gåshaga coffee that I bring back from Stockholm. As a real Swede, I always bring it outside. Depending on the weather one of my cashmere blankets comes along, of course."
Could you walk me through your design process?
 
"Linnea Lund shapes take inspiration from the Swedish wardrobe: refined, elegant and unisex. Our ethical cashmere clothes are created to adapt to our urban lifestyles as well as country or seaside getaways. We believe good things take time. We don't overproduce. Instead of dropping a new collection every six months, we add new pieces into the collection that we feel are missing. We produce each piece on demand in our factory in Italy within a two week window."
 
What are you currently working on?
 
"After months of renovation, we have just reopened our beautiful shop at Place Furstemberg, in the 6th district of Paris. We are also working on an amazing collaboration with one of my dearest friends, Fanny Boucher from Bangla Begum, which will be released on the 15th of October (The images above are from the collection launching next week). It will be colourful, bold and precious."