Meet New Balance's latest addition to its colourful retro footwear family - Now with even more shades to choose from
It is rather redundant to proclaim New Balance as our local tastemakers' most treasured sneaker brand, seeing as Elsa Hosk, Pernille Teisbaek, and Emili Sindlev are so frequently spotted in the classic N-logo. Last year, we talked about the BB550 – originally released in 1989 – which Hosk wore on the streets of New York and Teisbaek sported on her coffee runs. This year, New Balance has once again dipped into its archive for its latest retro relaunch: RC30.
Taking us back in time, the RC30 is a take on a true New Balance icon. "The Trackster is probably the most significant shoe in New Balance's history," explains co-designers Charlotte Lee and Sam Pearce, who worked together to reimagine the sneaker for 2022. The Trackster was first introduced in 1960 as the brand's first-ever running shoe, even pre-dating the signature N logo. "It wasn't just its historical significance that we were drawn to," the duo says. "Its striking simplicity and low-profile aesthetic is relevant in today's market."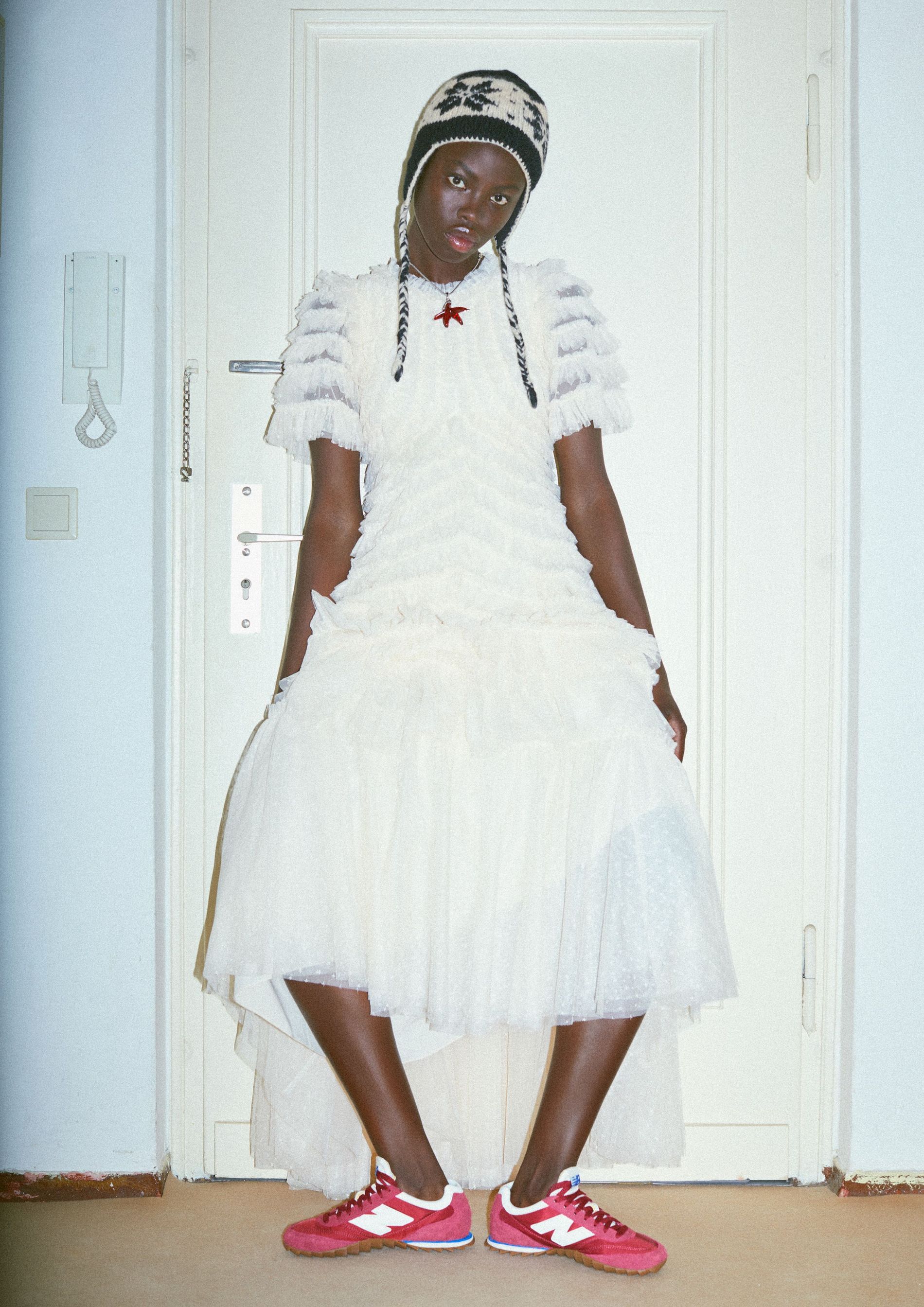 While we've seen chunky sneakers dominate both runways and street style since 2017, we're looking to reinvent our shoe cupboard this summer. Having relied upon the modern interpretations of the 1980s for the last five years, our search for the next big thing in footwear comes as no surprise. "It's natural for any trend to go to the extreme or dramatically shift to an opposite aesthetic after some time," says Lee and Pearce. In this case, the low-profile aesthetic provides a welcome refresh to the dad sneaker that previously dominated the industry.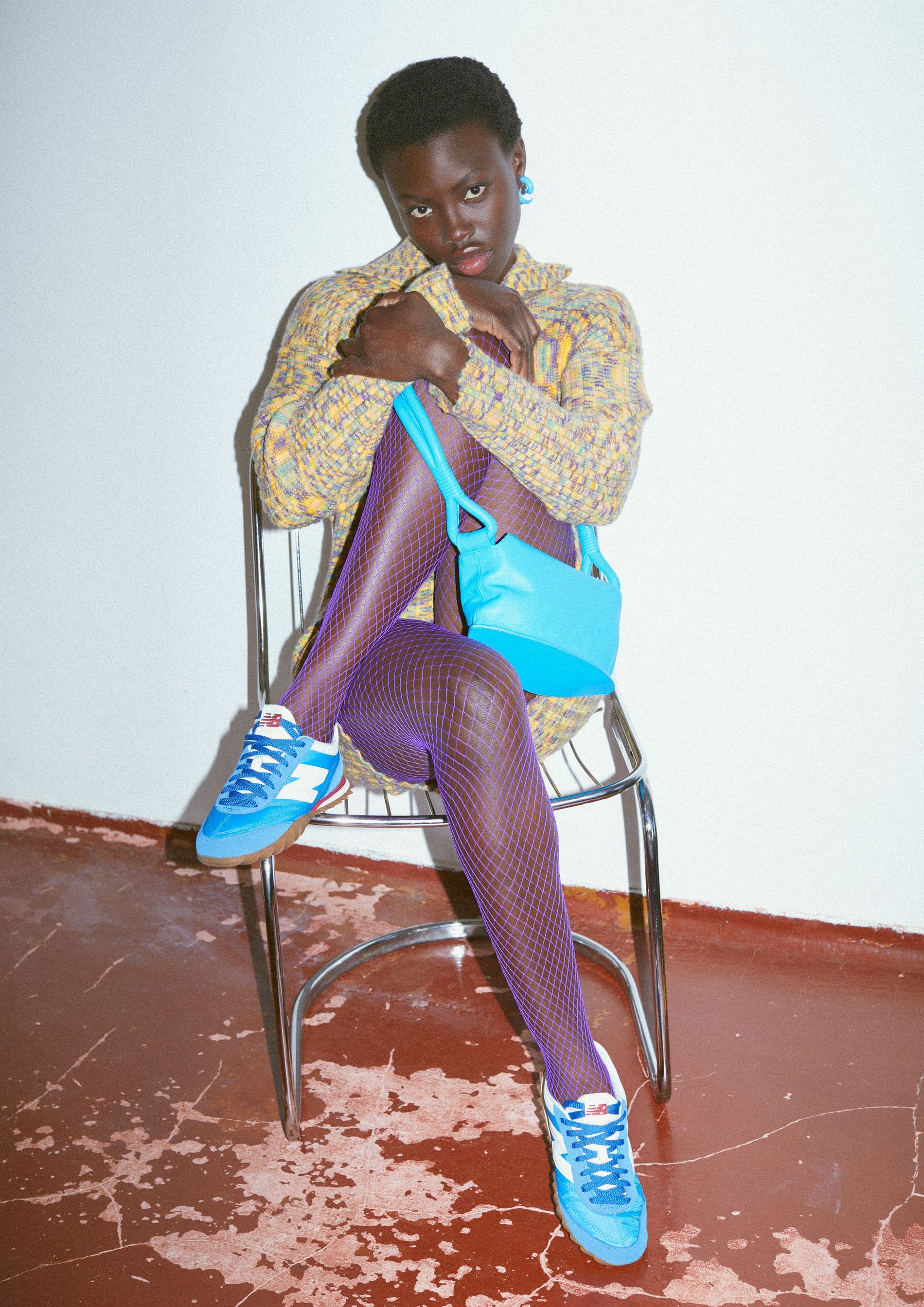 Photo: Contributor Magazine
Another factor in the fluctuation towards sleeker lines is European fashion influencing international trends. "There is a greater awareness of fashion and colour use within Europe," the duo points out. Based in Europe, they explain how they witnessed first-hand how sporty staples transcend the race track, breaking into the fashion stratosphere and developing a sense of sophistication. "New Balance has a history of being in fashion publications at a time when no one really understood the space between fashion and performance," the duo says. "Now we're living in a time where there is no hard line between worlds."
The Trackster is probably the most significant shoe in New Balance's history
Charlotte Lee and Sam Pearce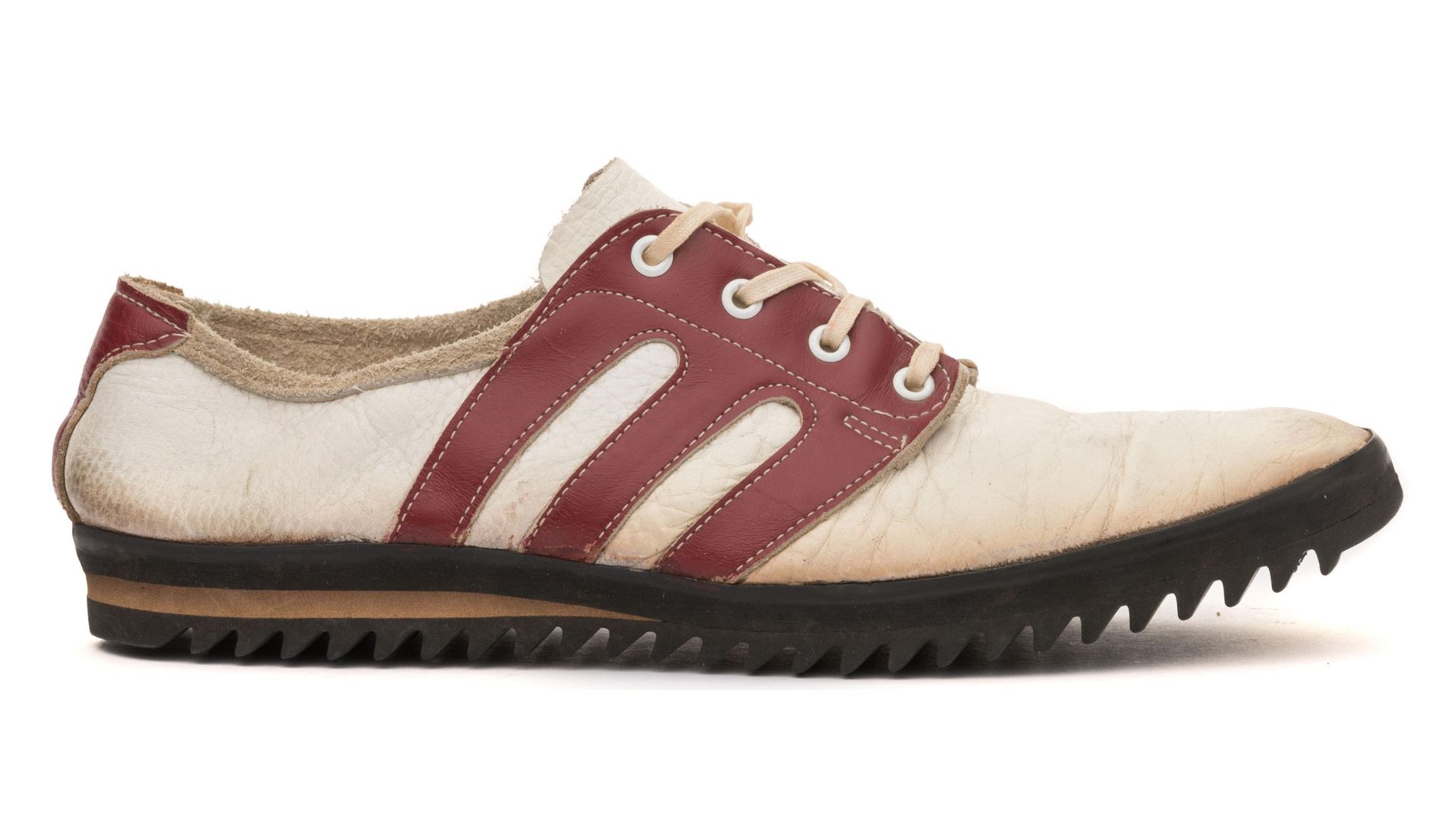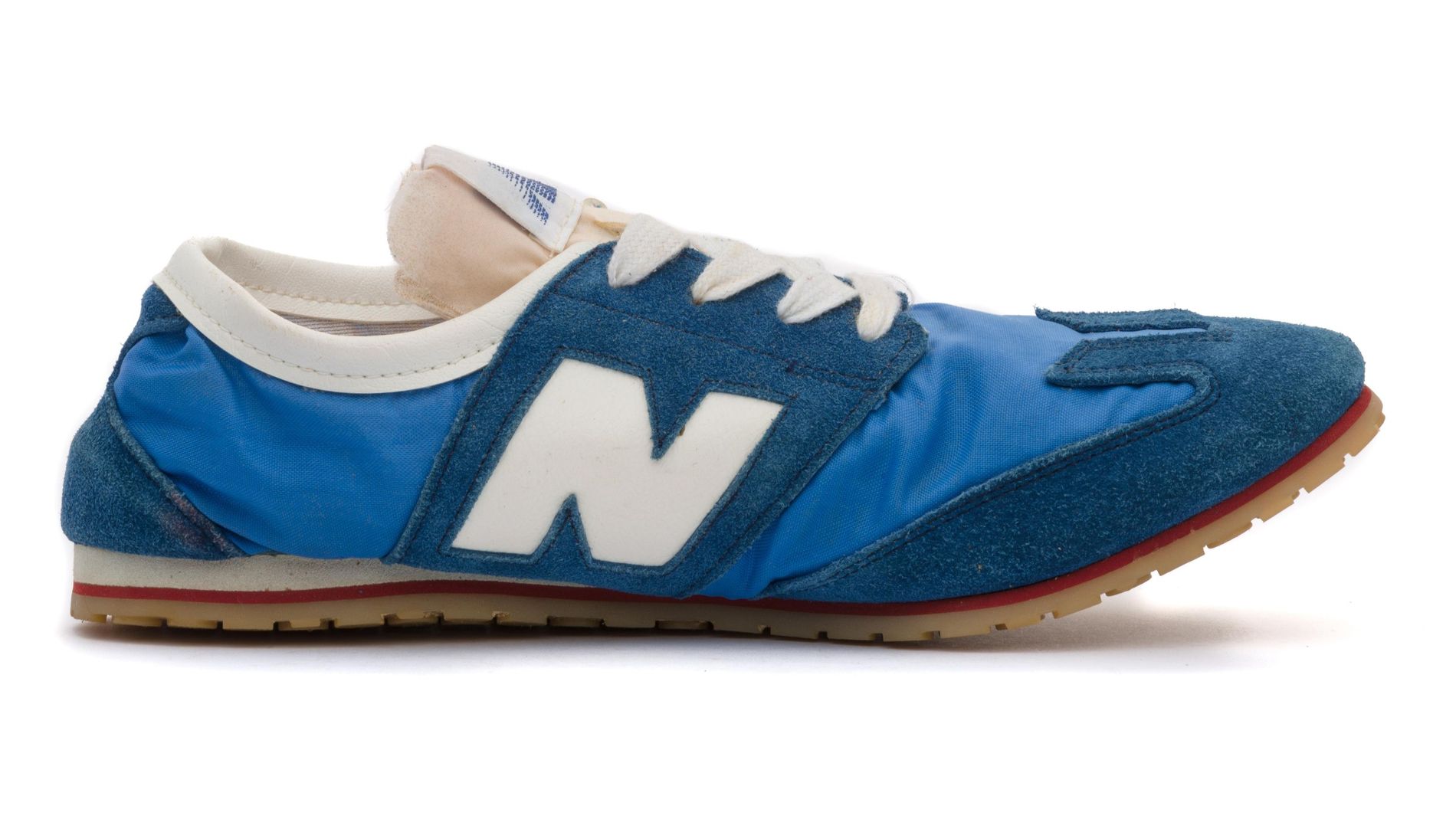 When designing, both Pearce and Lee source much of their inspiration from the brand's vast archive. "The two of us see trend and product from vastly different angles, and that contrast enables us to use the archive in a progressive way," they explain. "We start by talking about aesthetic and layer in specific elements of the New Balance archive that are relatable to the topic." Regarding the RC30, Lee and Pearce immediately thought of New Balance's Comp series throughout the brand's history. Products in this series were typically low profile and span from '70s retro bright coloured sneakers through to '90s Japanese racing spikes.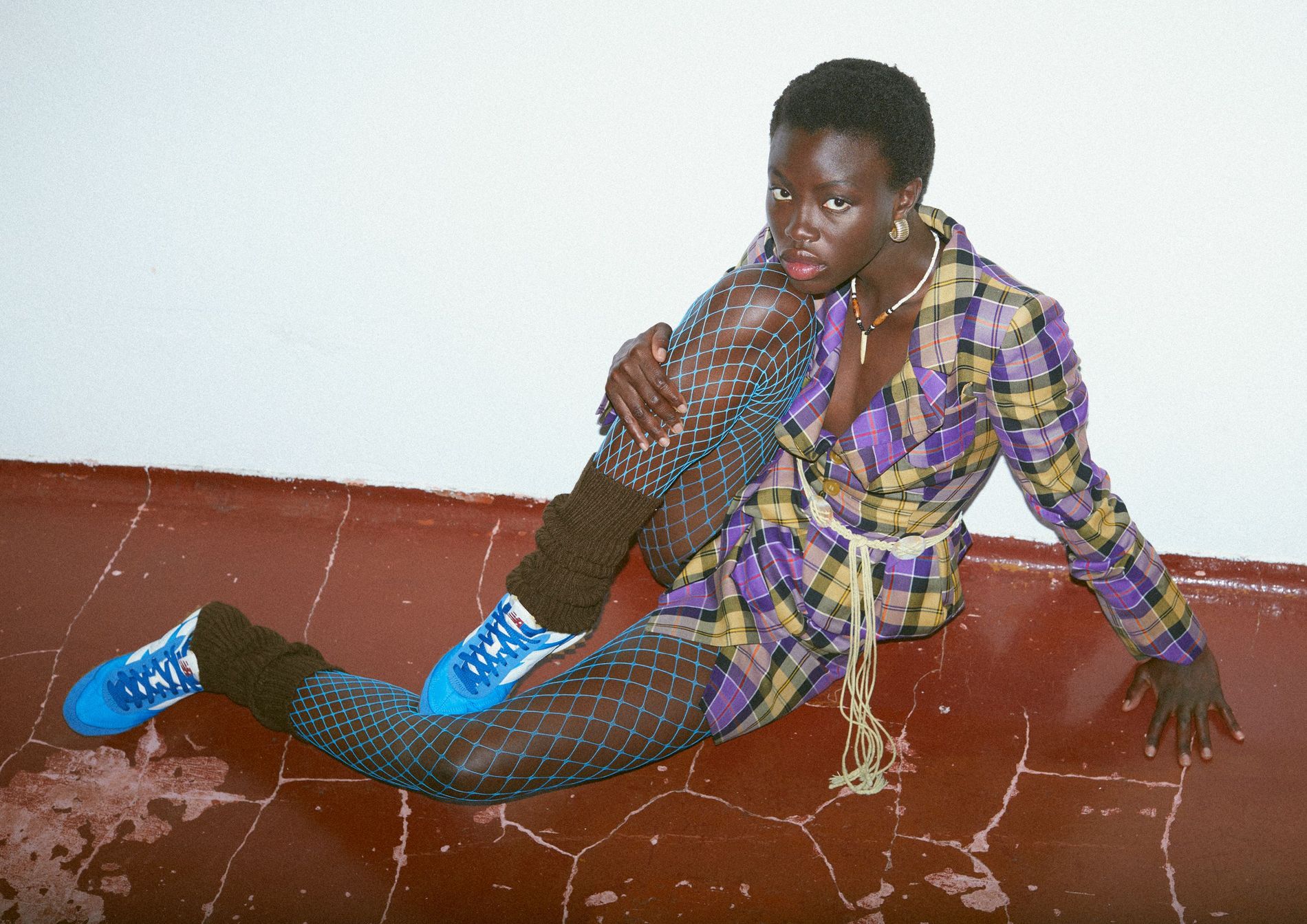 According to the duo, this return to the classics can be directly linked to a desire to own a smaller, more versatile range of footwear that can be styled and utilised in many scenarios. However, this doesn't mean you should be safe when choosing the colour of your new shoe. The standout in the new RC30 lineup is the electric blue iteration, plucked directly from the original Trackster shoe. It is a choice meant to create storytelling through colour, as the duo explains: "When creating a new product, we want it to have authenticity, and we can achieve this by using our original colours."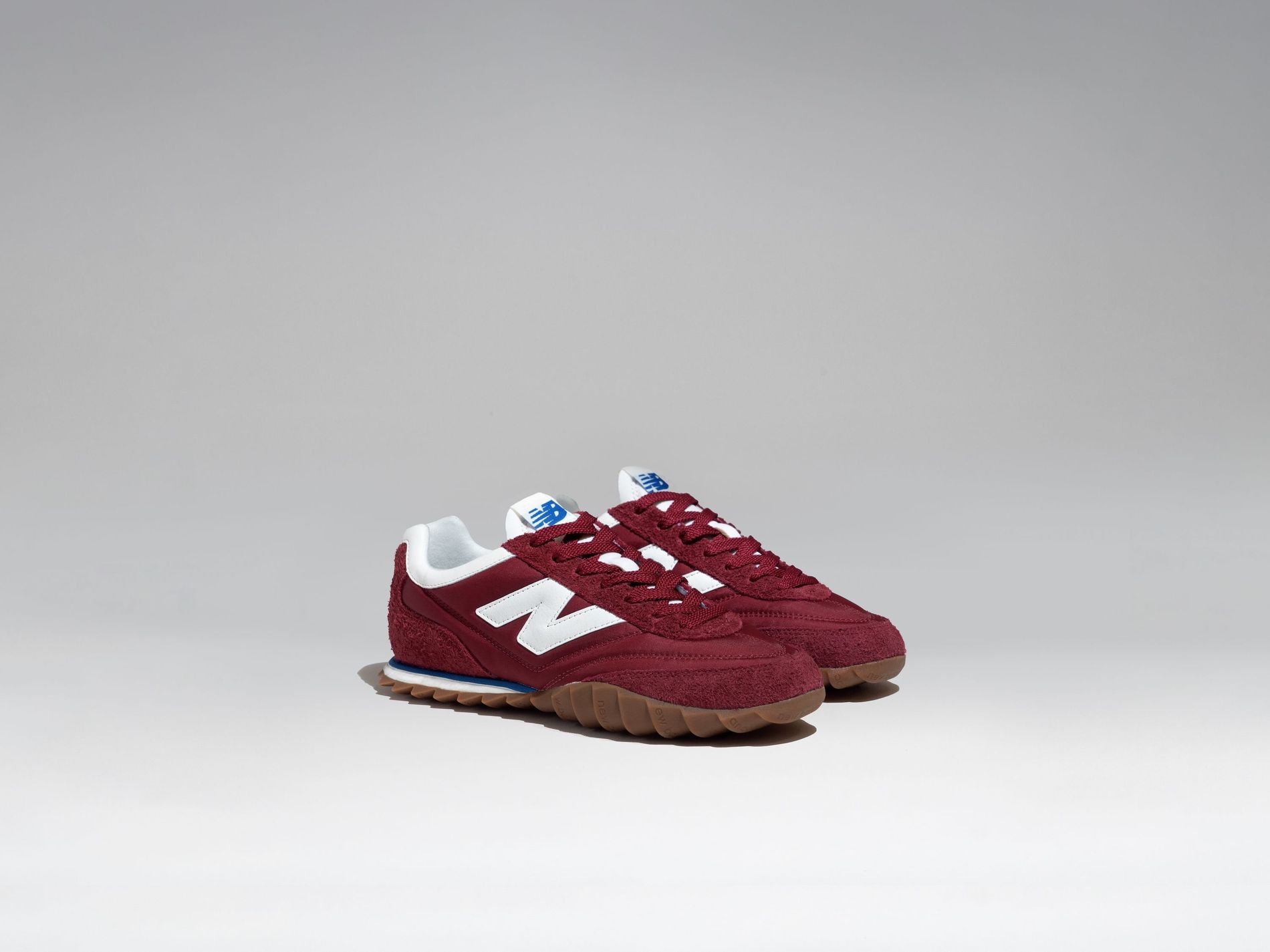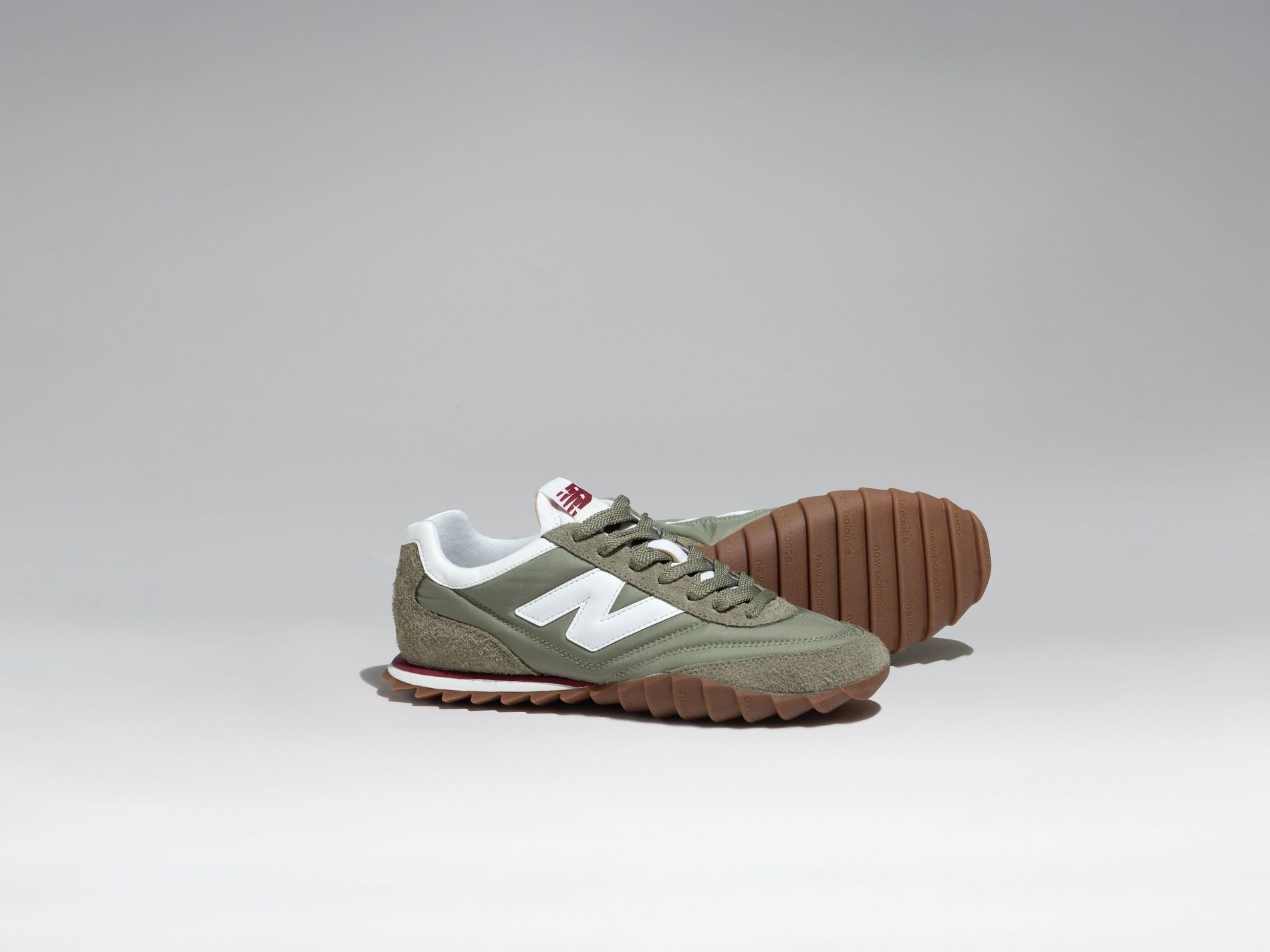 While blue has taken centre stage, New Balance's signature colourways are also available. "It goes without saying, we own grey," Lee and Pearce point out. "The red accent detail across all of the colourways is another snippet of our history." After all, this detail and these colourways launched the brand in the '70s era of track and running. Beyond the blue, the new style is also available in more muted tones of white and grey, not to mention the additional retro colour ways of pale green and a punchy red.
And it is this hybrid space of form and function that – while relatively new and exciting to most – is a core concept to New Balance, which keeps reinventing the fashion sneaker and reinvigorating the retro runner, again and again.
The RC30 is now available in red and green in addition to the blue, grey and white versions on NewBalance.com and selected global retailers on August 5.