Exploring the sartorial shift towards gender-fluid fashion, Josefin Forsberg deep dives into the rich and controversial history women in tailored trouser suits
When Billy Porter stepped onto the red carpet of the 91st Academy Awards, a sartorial seismic shift occurred. Wearing a black tuxedo gown – merging masculine and feminine tailoring – his fashion choices became a powerful symbol for self-expression and representation. Almost a year later, heart-throb Harry Styles graced British Vogue's December 2020 cover in a Gucci ensemble that included an ethereal dress and a sharply cut jacket. As a result, he faced conservative commentators questioning the conformity of a male singer wearing clothing traditionally reserved to women. 
Today, celebrities and style icons continue a tradition of pushing the boundaries of what society considers decorum. In 2018, the Council of Fashion Designers added a new category of "unisex/nonbinary" to New York Fashion Week, featuring gender neutral brands such as Vaquera and Telfar. In 2020, London Fashion Week abandoned their binary schedule, merging their women's and menswear shows to a unisex celebration of style. This shift didn't just permeate the the runways. Gender fluid dress seeped into the world of street style, pointing to a paradigm shift in the world of fashion.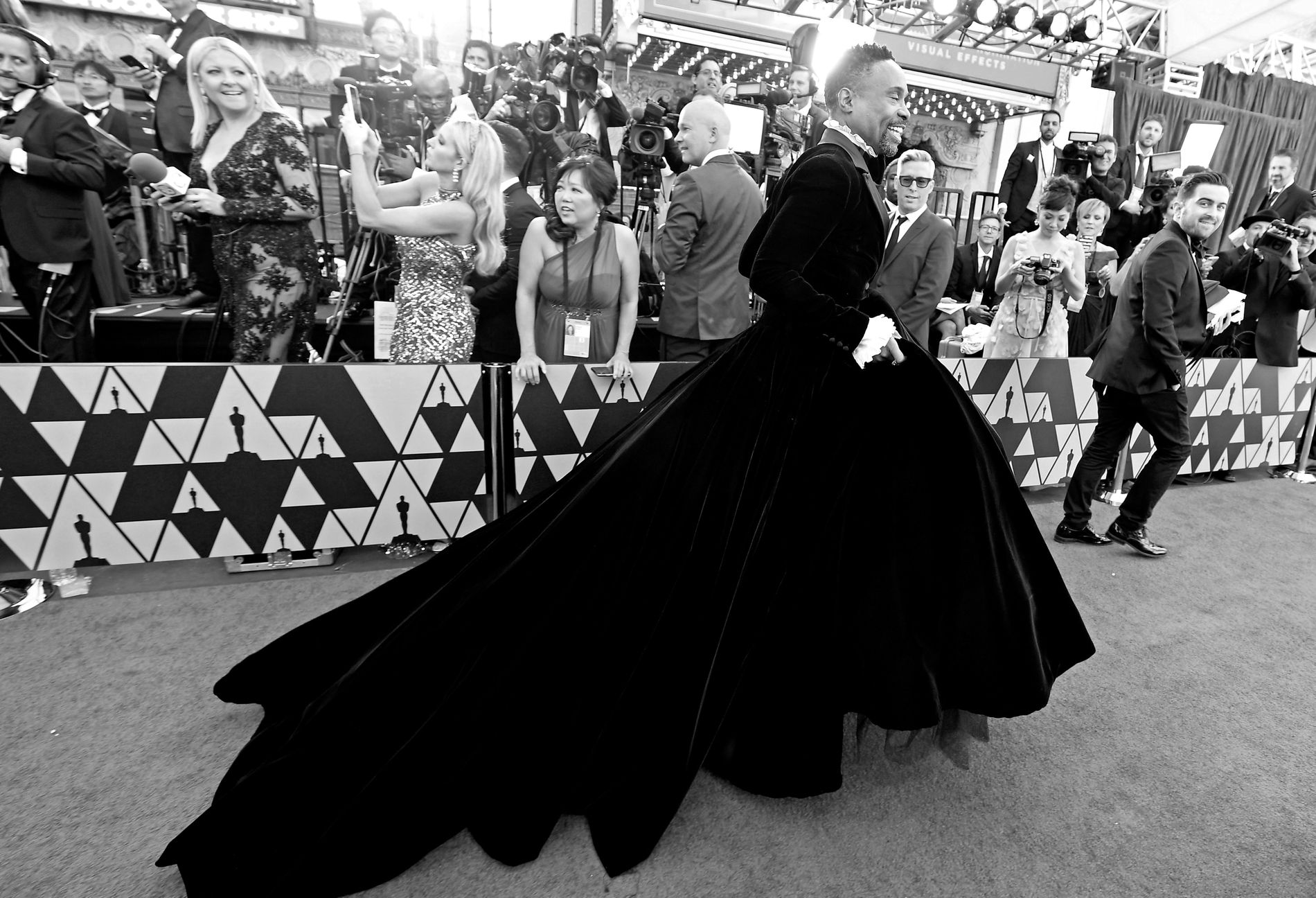 In her work, Lucy Adlington explores the symbolism of clothing. "Clothes are far more powerful than people give them credit for," she says. The clothes historian and author of Stitches in Time continues, "Wearing the 'right' clothes for an occasion can give us a confidence boost that is manifested in the way we walk and the way we interact with people."
We're speaking about the history of women in suits. A conversation that understandably centres on the way controversy and fashion have always been interlinked. Danish designer Mark Kenly Domino Tan – whose impeccable tailoring is renowned in the industry – agrees with Adlington's sentiments. "A good suit for me is like a partner in crime," he says. "It is a magical solution to feeling personable and prepared, especially if you are the centre of attention for an event." Although only relatively recently included in women's wardrobes, the suit has historically offered freedom and power to the set of women who dared to wear them at a time when it was frowned upon.