Babba Rivera, Vogue Scandinavia's eco-beauty expert, talks with model Sabina Karlsson about the details of how she takes care of her skin, bringing her second child to the world, and what products are must haves in her beauty cupboard
All products featured on Vogue are independently selected by our editors. However, when you buy something through our retail links, we may earn an affiliate commission.
If there could ever be such a thing as a rock star of femininity — someone who embraces all that comes with womanhood, publicly and with no quarter — I'm hard-pressed to consider a better candidate than Sabina Karlsson, one stunning Swede who's already received tons of deserved attention across fashion and beauty.
Sabina's garnered admiration for building a career in modeling, while being nothing but true to herself. She's also blazing a trail for women of color in her home region who, like her, wish to pursue a career in front of the lens and on the runway.
When I heard Sabina recently had a second baby and also entered doula training, I had to talk to her about this latest life transition and its impact on her professional life. Here are some highlights from our chat, including details about her healthy, natural beauty regimen that's helping her look extra fresh as she puts in some extra hours.
You just had your second baby, how are you feeling?
I'm feeling good and can't believe my baby is already here, the second pregnancy went a lot faster. I feel a lot better postpartum this time in terms of being less anxious about the baby. With my first baby I had a hard time relaxing at nights, even when rest was actually an option.
I know that after your first child you waited six weeks before taking a job, but this time you were back on set, for a Victoria's Secret holiday-themed underwear campaign nonetheless, only three weeks after giving birth. Can you tell us more about this experience?
Yeah, the baby and my husband came with me on set, which made it possible. It's important for me to feel like I can choose how I want to live my life and to prove to myself that I can be both a mother and a model at the same time. It felt nice to have that choice, and feel like I have that control.
Every woman I speak to tells me how much has changed for them after becoming a mother. How has motherhood changed you?
It provided me with a deep love I did not know was possible until my children came into my life — an immense love, mixed with anxiety, though, I admit. You realise how much you are going to care, forever; the constant worry and insane love. I also prioritise my kids first, whether it is food or shopping, they always come first, but I try to make sure I come first, too, sometimes. I am not only Sabina the Mom, you know.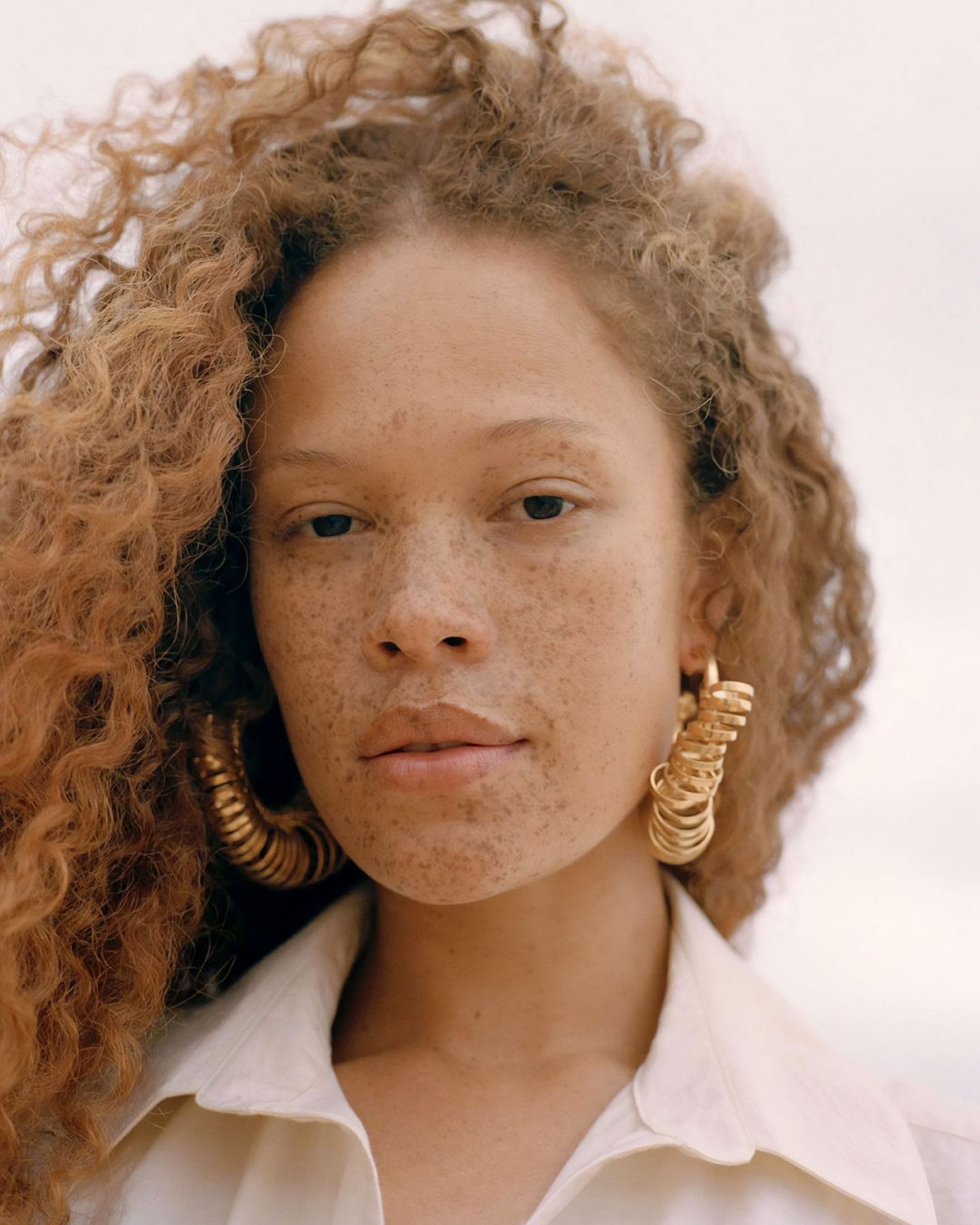 Photo: Marc Medina
You worked with a doula during each of your first two pregnancies. You're already a successful model and a two-time mom, and now you just became a doula trainee. How do you manage?
My best advice is to take help if you can; don't feel guilty or shame for it. I'm thankful that we could have my son's nanny's presence, so that I could enjoy my pregnancy and get time to rest when I needed it. I was fortunate enough to work as much as I desired and was physically able to as well during the pregnancy. I've been a model since I was four years old and it's such a big part of my life, and it is important for my emotional well-being to feel like I have the option to work. I love my job, and in a way my work is almost like my hobby in many ways. And being a doula trainee has truly become a sort of passion-hobby as well.
Did you change your skincare regimen after finding out you were pregnant? If so, did you switch back after the baby or did you keep the new regimen, postpartum and beyond?
With my first pregnancy, I was very observant. I bought nontoxic nail polish remover, for example, but as a model, I can't always control what goes into my skin and hair during shoots. I still have to paint my nails for jobs. My skincare routine was already pretty simple, and I kept it that way as best I could, but anything new I would buy, I would ask if it was pregnancy safe or not, and I also removed a few acids.
What does your skin care ritual look like today? If you could walk me through your AM and PM routine, that'd be great.
In the morning I use a cleansing gel that doesn't dry out my skin. I also use a micro-exfoliating scrub in the shower a few times a week. Keeping it in the shower has made it easier to remember to use it [laughs]. I use Dr. Barbara Sturm's super anti-aging serum after cleansing the skin, before I moisturise, which gives the skin a bit of a boost. Then there's a light eye cream from ISDIN, a Spanish brand, that's not too buttery, because I get milia around my eyes easily. I use it both in the morning and the evening. I then use Paula's Choice moisturiser. I have sensitive skin but not overly sensitive, so I can still switch products up usually without issues, but I make sure everything has good ingredients. This one has peptides and acids in it, and sometimes I use Dr. Barbara Sturm's face cream.
I prefer fragrance-free skincare because I'm sensitive to scents. I like essential oils to help set the mood as well. Mario Badescue rosewater mist is my go-to throughout the entire day, and it's great during shoots, in-between breaks. I use a mask from Tata Harper, too; it's the resurfacing mask for an instant glow. For my body, I am very Swedish [laughs], so I buy the pharmacy lotions, Canoderm, in big pumps. I always have lotions for everything, from hair to body to lips. I like to exfoliate in the shower with a glove. After a long shoot day, I often have a lot of makeup, and it is then so nice to come home and reset with a scrub in the shower.
For the evening routine, I also use Paula's Choice liquid BHA or Hyaluronic Acid before the serum and moisturiser. Either Paula's choice cream from my AM routine, or one from ISDIN. And if I am feeling extra dry, I top it off with an oil, from a Spanish brand SCENS, their L'EXIR is a nice blend of powerful oils and feels like a treatment in itself. My overnight mask is from Clinique. I use it a lot when traveling, on top of the moisturiser, and then I sleep with it. It really helps to lock in moisture! And this is so much easier to travel with versus an oil, where the containers usually leak.
There's also an eye contour mask that I love from Sisley Paris. It's a 10-minute mask, but sometimes I apply it on an entire flight! I also like Joanna Vargas's exfoliating mask. First I exfoliate and then let it sit for at least five to 10 minutes, though I usually leave it on for closer to 20! Afterward, the skin is so soft, truly, silky soft. Any leftover products for my hands I also use to scrub them. I once tested the Tata Harper Clarifying mask and loved it so much! I need to restock that. My skin feels like velvet after.
What are some of your favourite skin care brands that align with your approach to beauty?
Actually, I am not loyal to only one brand; I love to mix and match favourites from different brands.
When do you find time for self care since becoming a mom? Any advice or hacks you can share with new mothers trying to carve out that time for themselves?
Small hacks like having a nice scrub in the shower, elevating everyday moments like that. When I travel for work I always make sure to take time for a massage or facial, and I usually bring extra beauty products with me on trips, as I have more time then, like a scrub or face mask. But truth be told, taking care of my hair and skin is part of my job; as a model I have to make sure I show up with healthy-looking skin. I like to keep my skin and body and hair up to date. I always do pedicures, waxing, things like that because I take my job seriously and consider this to be part of my work. Also, honestly, it's something I enjoy. I think I got it from my mom. She taught me that beauty and self care is something you do for yourself and your own wellbeing, and it is something we deserve.
In addition to your regular skin care routine, do you take part in any facials or treatments? If so, how often and what kind?
I have gone to the same place in New York, Spa de Rehoboth, for over 10 years. It's a nail salon that also does facials. This place I go to most often is so convenient; they always have availability and I love being able to decide to go last minute when I have time to. I have tried Microdermabrasion here and there, but other than that I don't do any invasive things. I like to keep it basic, as my skin is sensitive and just needs good care.
What about your hair routine?
I start of my daily hair routine with rinsing it in the shower in order to reset it and for my hair to absorb the products I use much better. I shampoo my hair once or twice per week depending on how much I work. When my hair is damp I apply my conditioner that could be the Curl manifesto conditioner or the vegan leave-in conditioner by Organic Grow Hair Co and a new addition on my shelf is the Ceremonia conditioner.
I always use a mixture of brands to get the perfect combination for my needs. I never rinse any conditioner out even if it says so - I feel like my hair absorb it and needs all that moisture throughout the day. To finish off I add the May11 Revitalizing hair oil along with a curl cream, either Kinky Curl Knot today leave in or Mega Moisture Mousse with black seed oil. Almost every day I add a little bit of a hair mask to my hair (yes with all the other products I just mentioned). My hair loves a good mask and it also defines my hair nicely. One mask that I use a lot is from a Swedish, female founded company, Dakmatter, launching soon. My Routine is focused on hydration and care versus styling. When I'm off work I want it to heal and get restored and be ready for my next job.
---
Sabina's Hair Must Haves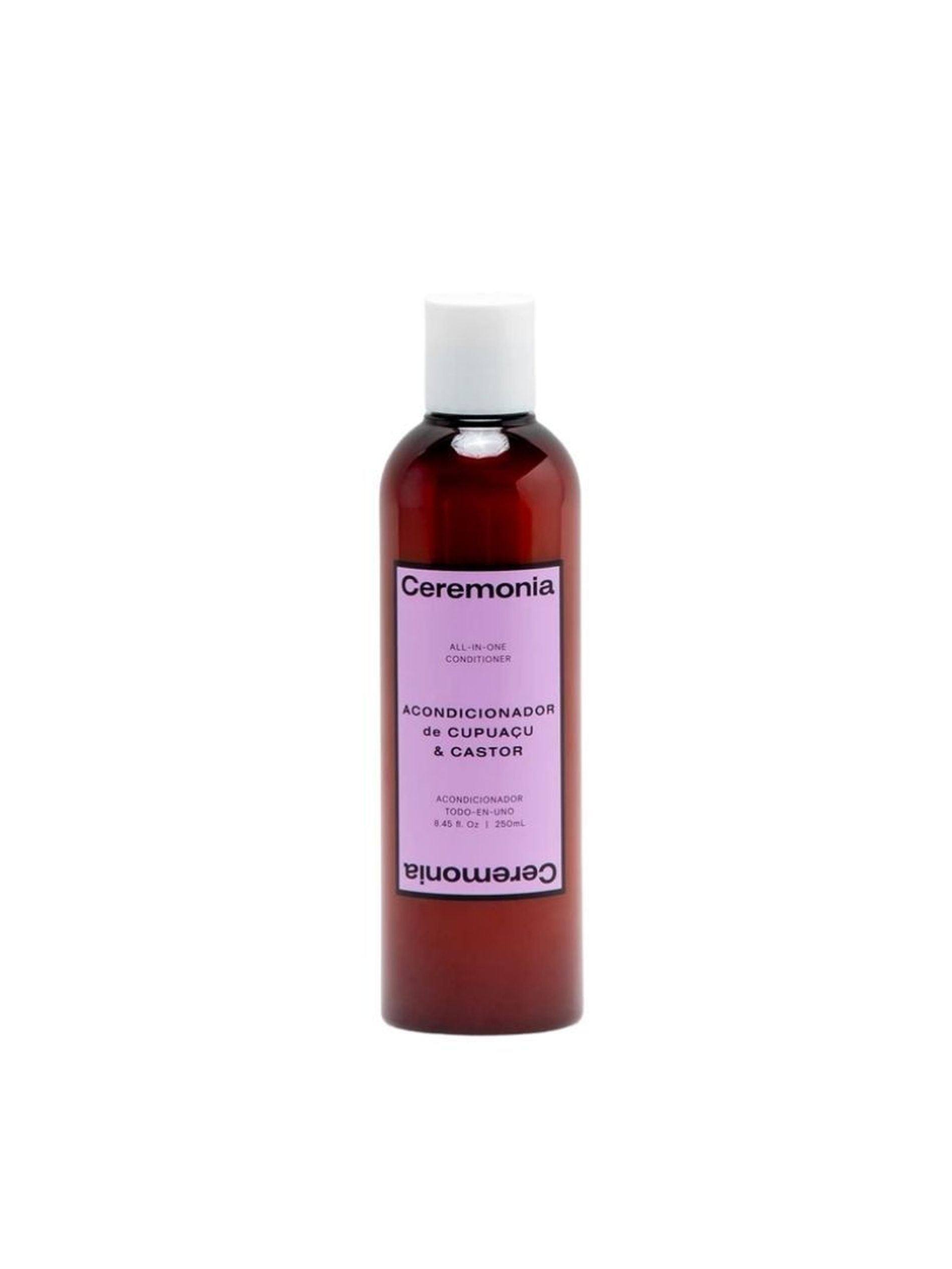 Acondicionador de Cupuaçu & Castor
Ceremonia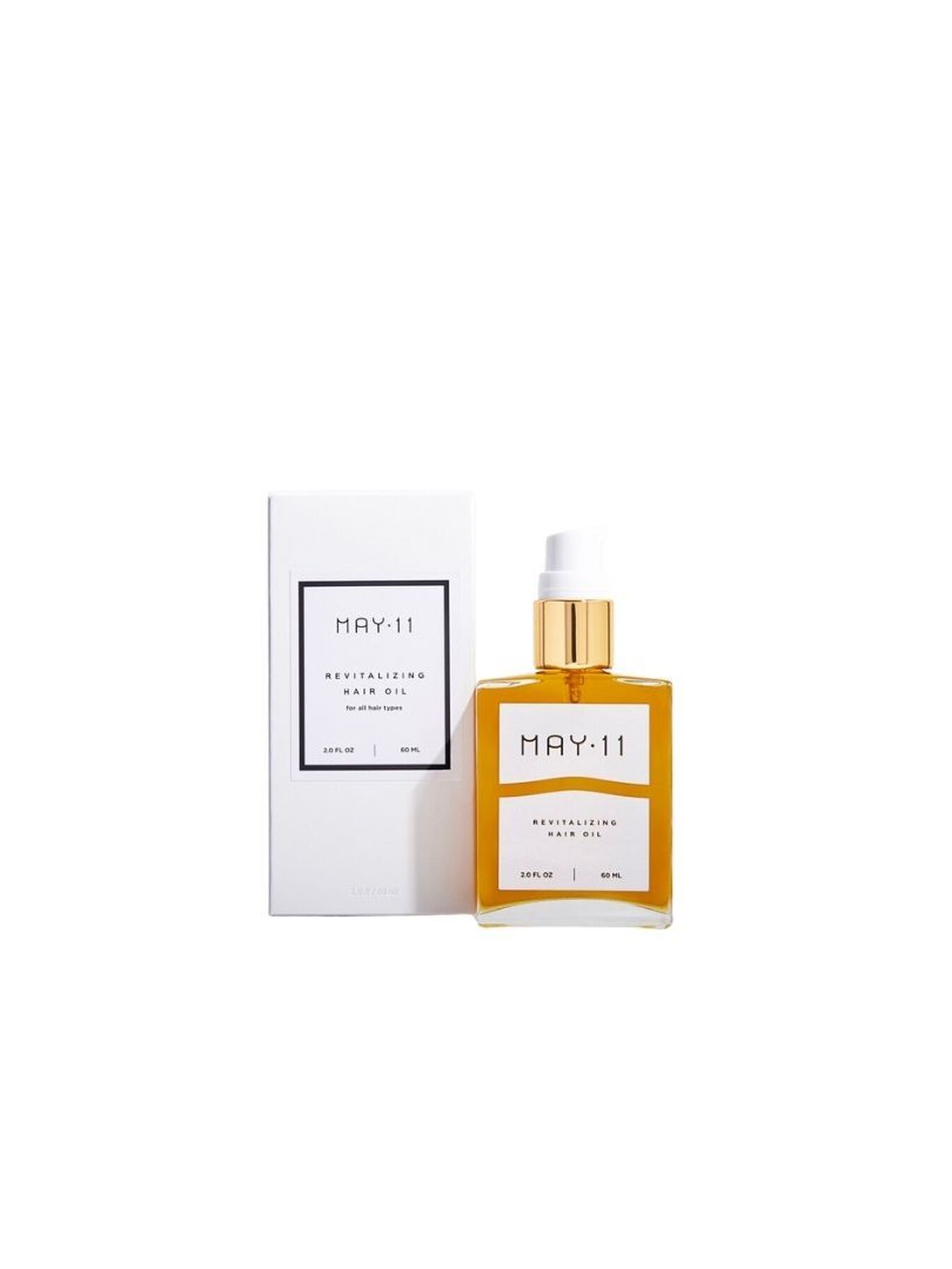 Revitalizing Hair Oil
MAY11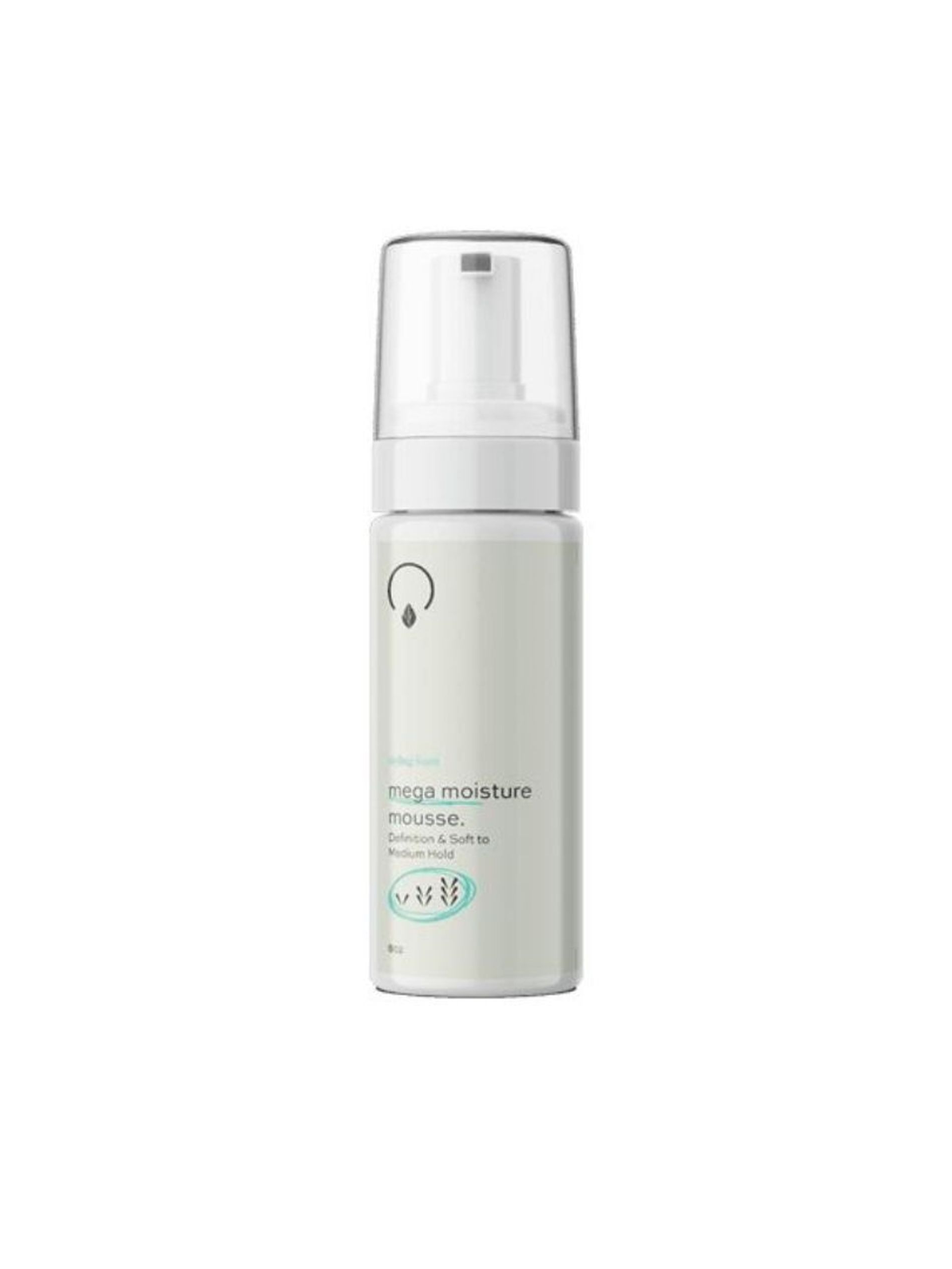 Mega Moisture Mousse with Black Seed Oil
Organigrow