The Copenhagen-based label has joined forces with the cult accessory brand on exclusive footwear collection
Helmed by Danish designers Jeanette Madsen and Thora Valdimars, Rotate Birger Christensen is loved for its modern approach to glossy, disco styling. Embracing bold prints, metallics, vibrant colours and voluminous shoulders, the Rotate look is cool without being overdone, sexy without being obvious.
Now, Madsen and Valdimars are branching out into footwear with the help of Istanbul-based accessories label Manu Atelier, known for its sculptural, colour-pop bags and shoes. "Rotate is all about creating special pieces that we want to wear, inspired in our own needs and desires," say Madsen and Valdimars. "Merve and Beste [sisters Merve Manastir and Beste Manastir Bagdatli, co-founders and creative directors of Manu Atelier] also have that same feeling for what women want."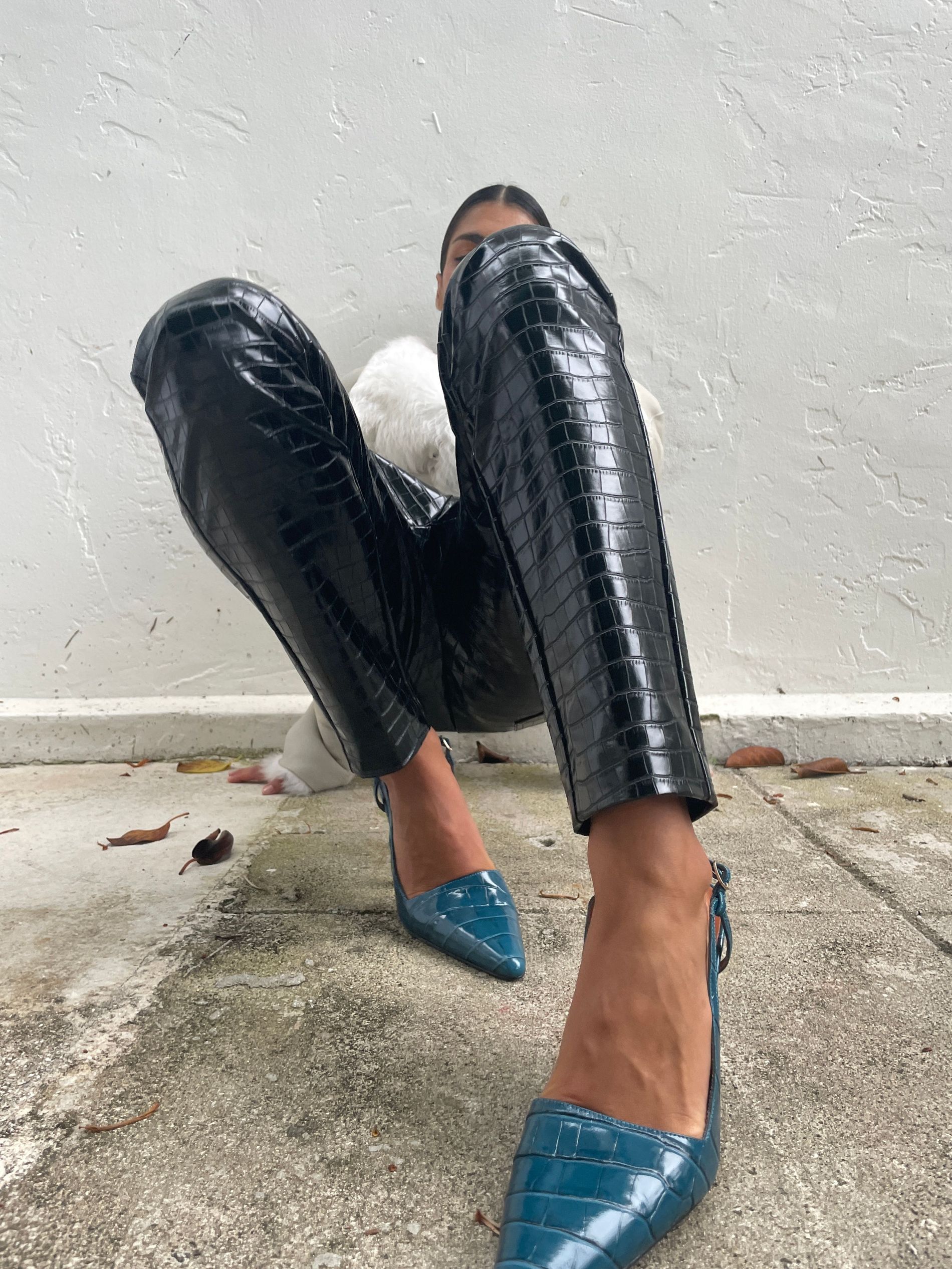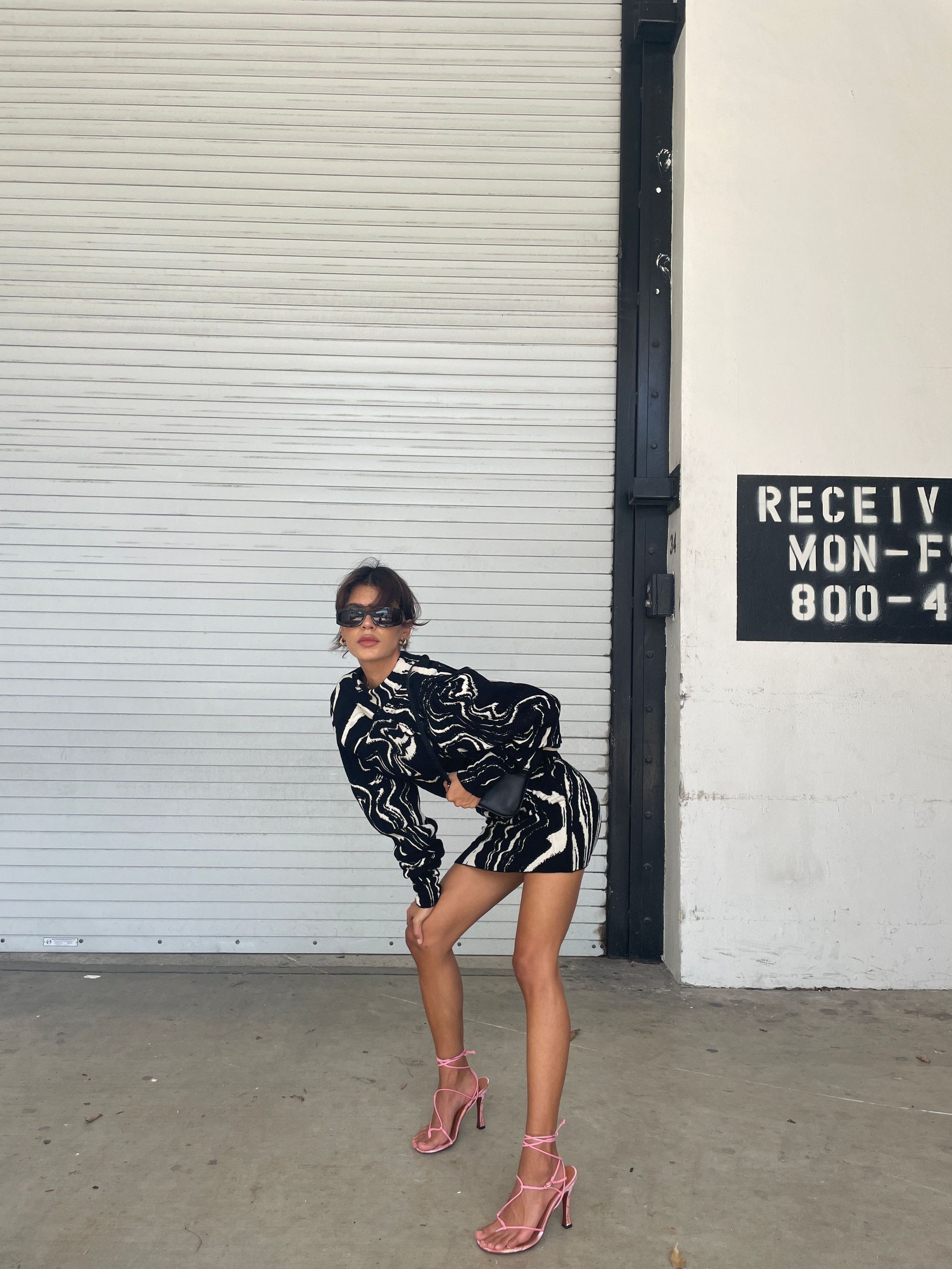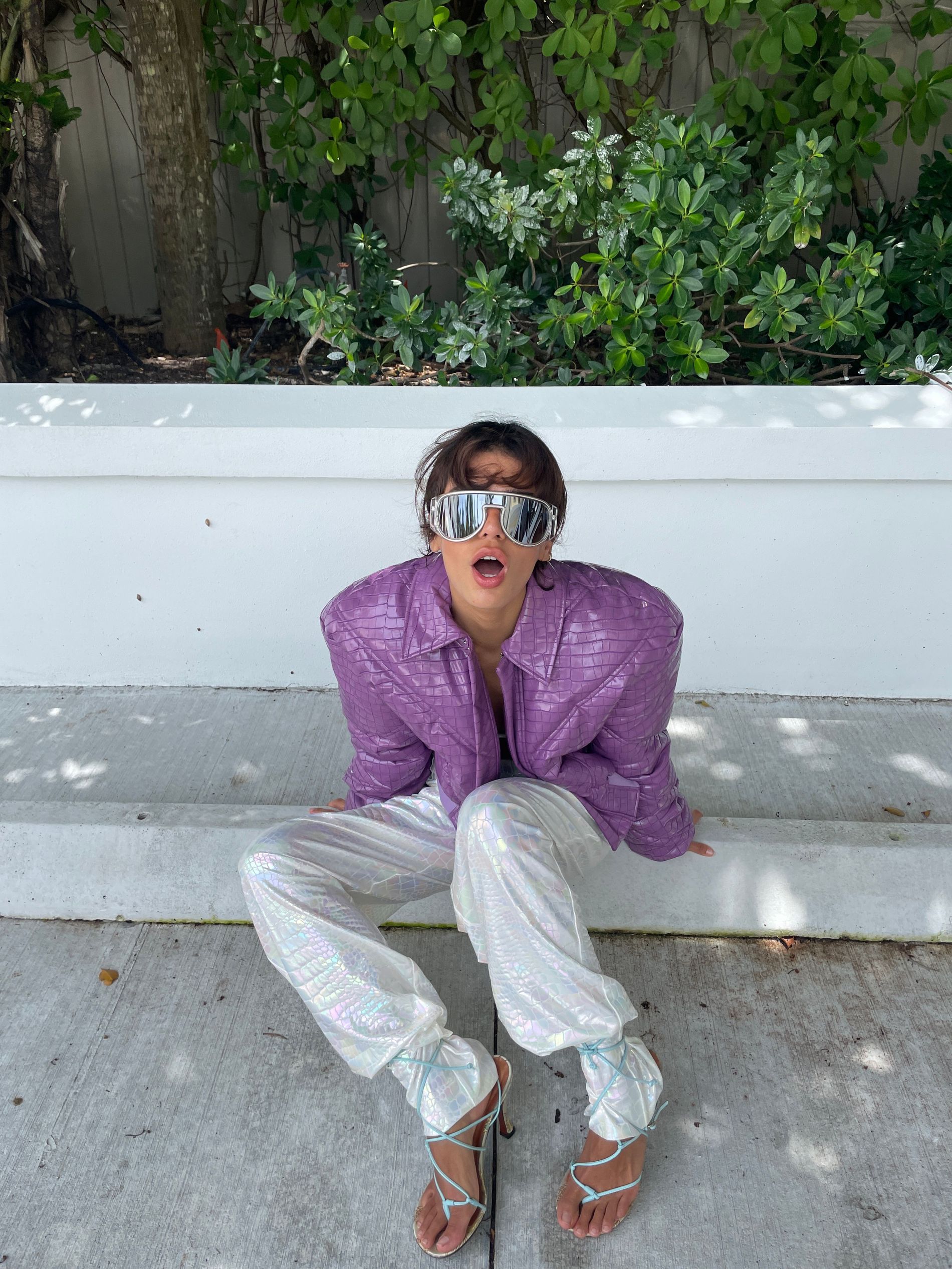 Teaming up could have not been more organic and instinctive, given the bond that has been nurtured between the four of them for the past few seasons. "Thora and Jeanette have been a huge part of the Manu Atelier family and #manuspeople community," say Manastir and Manastir Bagdatli. It was only natural, therefore, that they should come together to create a "mash-up of classic shapes with a fun and sexy twist" in a collection that and brings together femininity and futurism, sprinkled with retro feels.
Madsen and Valdimars were eager to draw inspiration from their AW21 ready-to-wear show and bring a bold and dramatic mystique to the three different styles they were plotting with Manu Atelier. "We worked on a print from our ready-to-wear collection," they say, "as we wanted to create a shoe capsule that could be mixed and matched with our clothes by embedding those patterns and fabrics."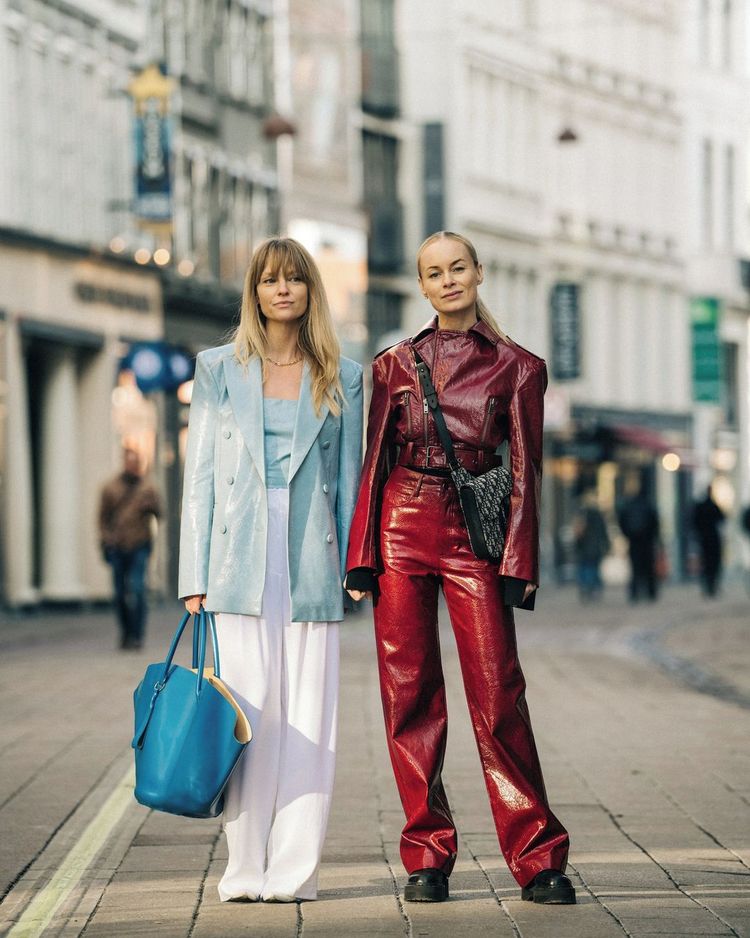 Jeanette Madsen and Thora Valdimars, co-founders of Rotate Birger Christensen. Photo: Rotate Birger Christensen
The launch of the collection wasn't conventional, but when is fashion not excitingly unpredictable? "We agreed to do this collaboration over a dinner during Paris Fashion Week, right before the very the first pandemic alerts," say the Manastir sisters. The virus may have put paid to planned visits to the Manu Atelier workshop, but the four designers managed to pull off the collection through countless FaceTime catchups and Zoom meetings.