Robyn broke her year-long hiatus this week with her feature on Smile's new single Call My Name
This is the Scandinavian pop trio we've been waiting for, as Smile is made up of Björn Yttling from the indie favourite Peter, Björn, and John and Jocke Åhlund from the Scandi classic Teddybears. Robyn exclaims her love for the song, "I love singing Call My Name and it was a true pleasure to record it and rave around in this beautiful song together with Joakim and Björn." I must say, we too love singing this track — our new favourite song of the autumn.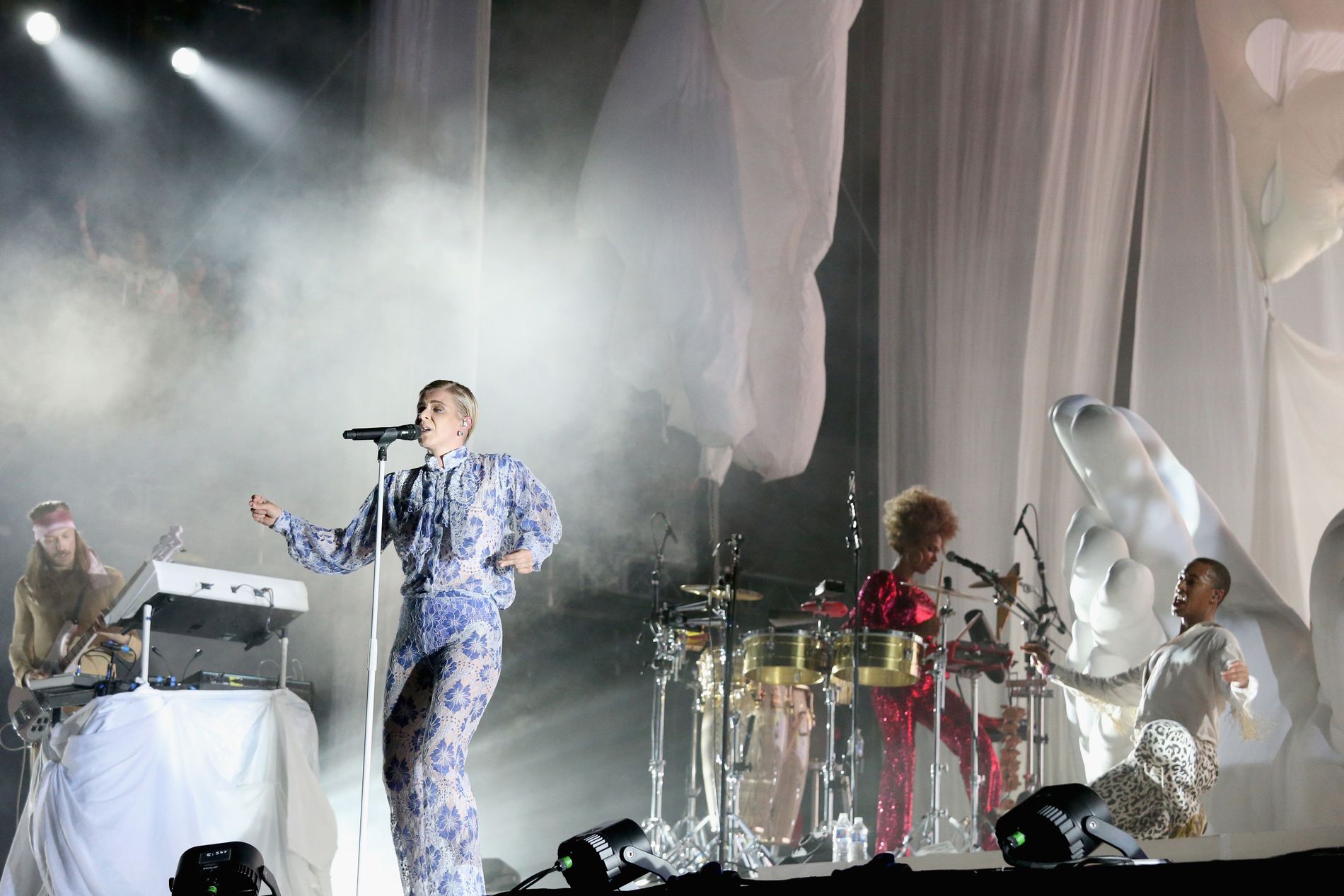 What I expected to be an electro-synth track, ended up being more in the vein of Roy Orbison's 1988 hit You Got It, and the reverb-y indie-rock classics of the early 2000s. With a simple pop structure, this 4.14 minute long track feels like the otherworldly soundtrack to a dream-montage in your favourite movie. Even though you've never heard this song before, it feels familiar in the best way possible. It's ultra-addictive, and worthy of many, many repeats.
Call My Name brings forth colours like orange and red, matching the shades of the leaves in the new Swedish autumn. However, with the change of the seasons, the inevitable, infamous darkness comes along with it. This song, however, has arrived with more than an ounce of hope. 'This world might seem like a lonely place, anything you need, call my name' echoes in the glorious repetitions of the catchy chorus in a true Hey Jude-esque climax. Smile has captured the feeling we should all carry with us going into the winter, with the rapid-fire beat of a tambourine in hand.
Listen to Robyn x Smile's 'Call My Name':