The launch of their new sustainable denim should definitely be on your CPHFW calendar
For Copenhagen Fashion Week, founders of London based brand Rixo, Orlagh McCloskey and Henrietta Rix originally planned to drive 15 hours to the Danish capital in their branded double-decker bus.
"The same type that Mary Quant had back in the 1960s," McCloskey tells me over a video call. But instead of celebrating the launch of their new sustainable denim during one of the most eco-conscious fashion weeks in the world, their jaunt across Europe was cut short due to Covid restrictions and Brexit.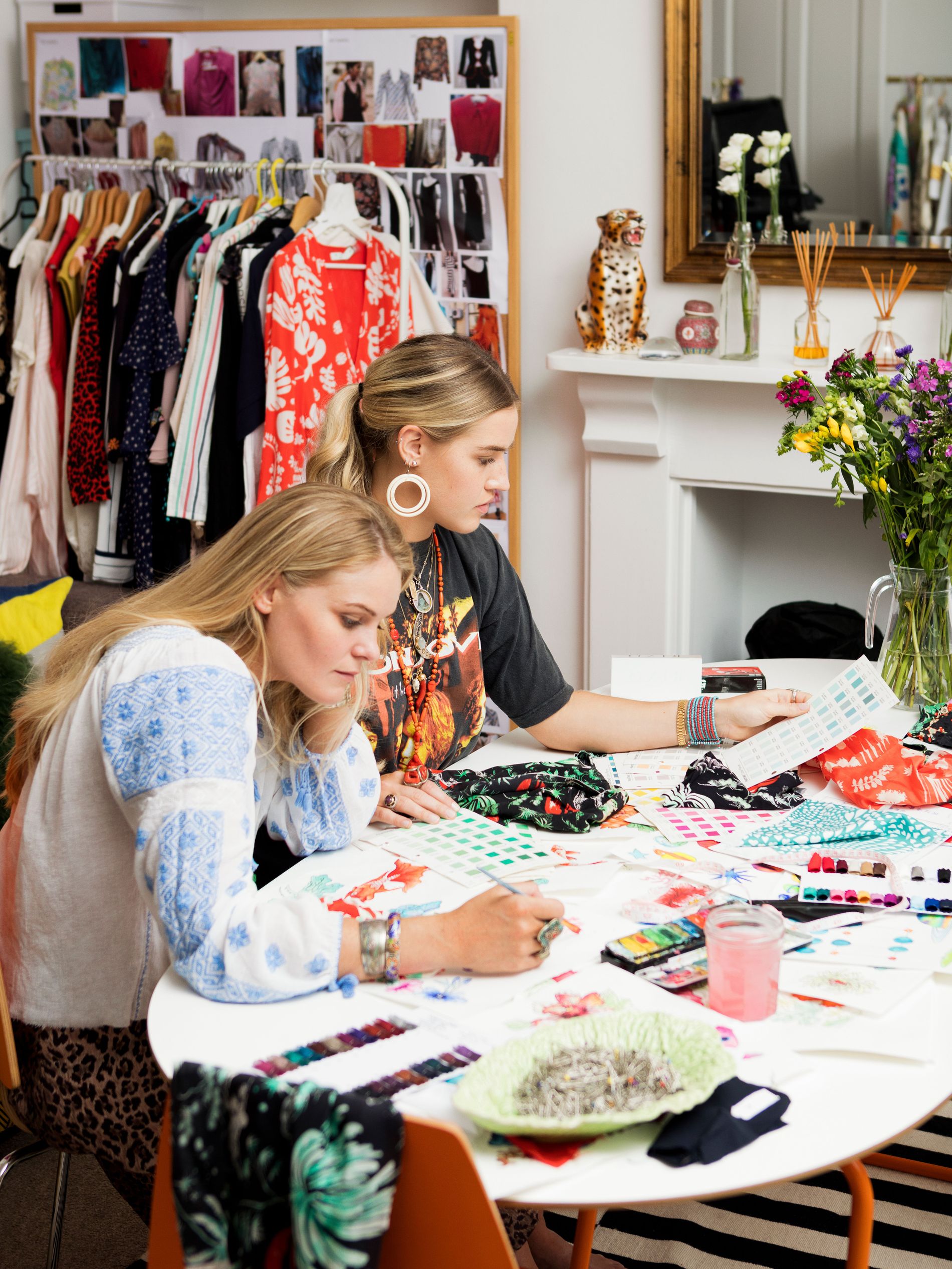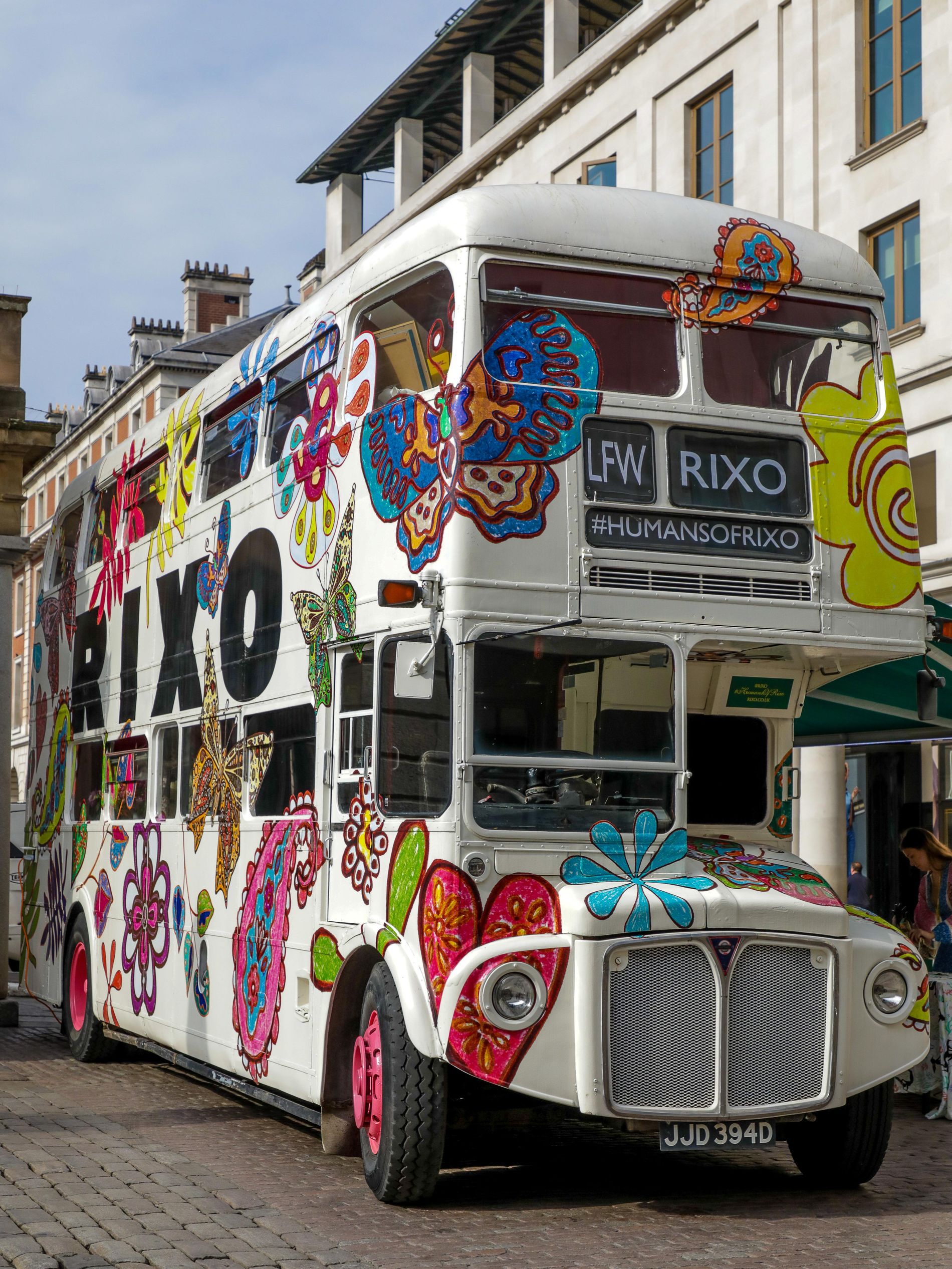 The founders pivoted, and the brand partnered with Copenhagen based, Scandi native Hanna Stefansson and Dutch influencers Nicole Huisman and Teesh Rosa, to create an intimate lookbook and a fashion film showcasing the collection, which they announced during CPHFW and will drop in January 2022. "It was amazing working with people from around Europe because they wear our clothes so differently to how I've seen it worn here in London or in LA." The Rixo look is seemingly universal, fitting into the maximalist aesthetics of Copenhagen just as easily as in London or Amsterdam.
The mid-market favourite has garnered a cultish following online, with their vintage-inspired aesthetic and flowy dresses. As a designer, McCloskey is empathic and intuitive, constantly asking herself how the Rixo shapes and silhouettes will work in everyday life. "Not that a male designer can't, but I think it's easy for me to imagine how someone would want to wear and feel in Rixo."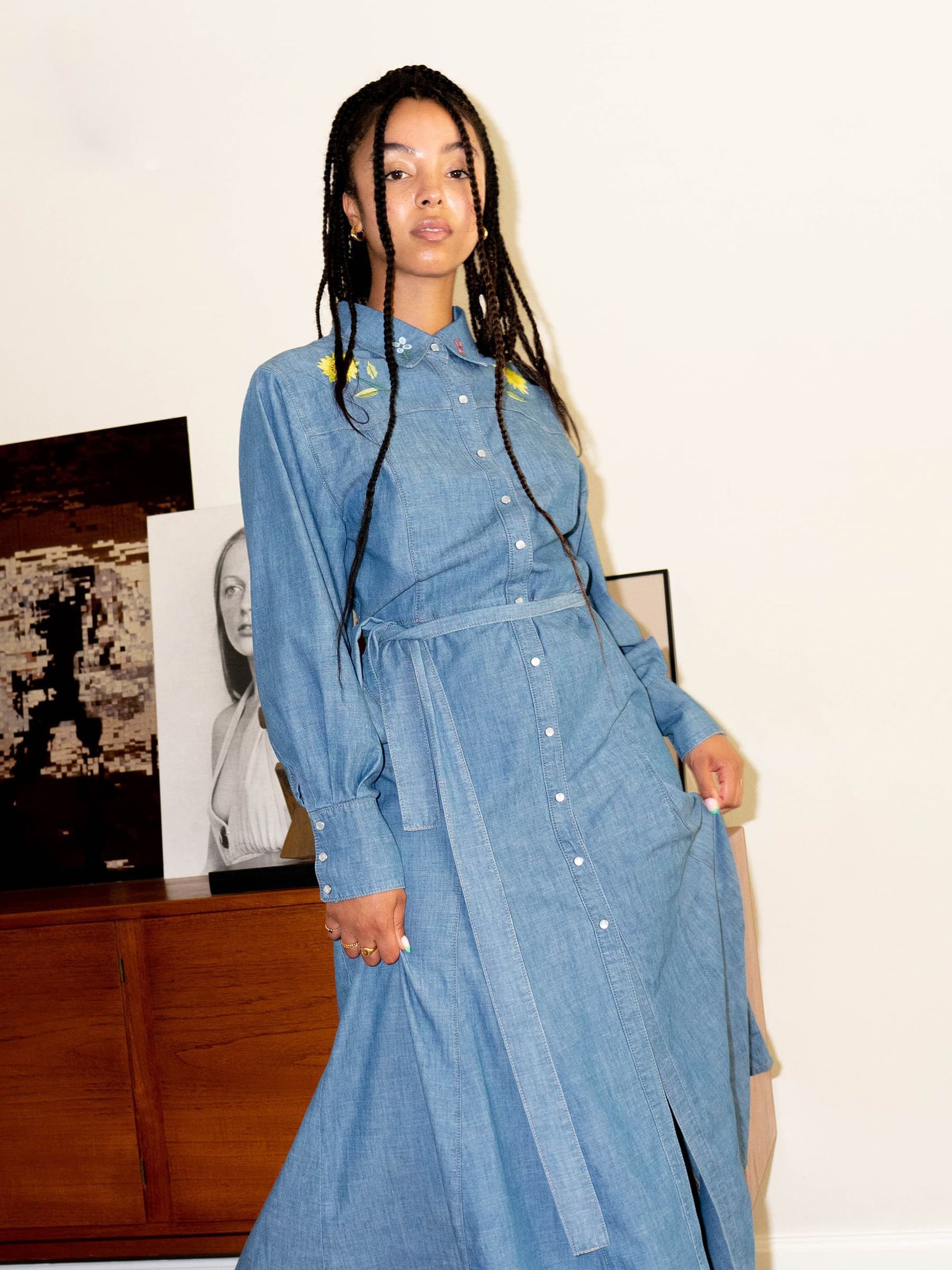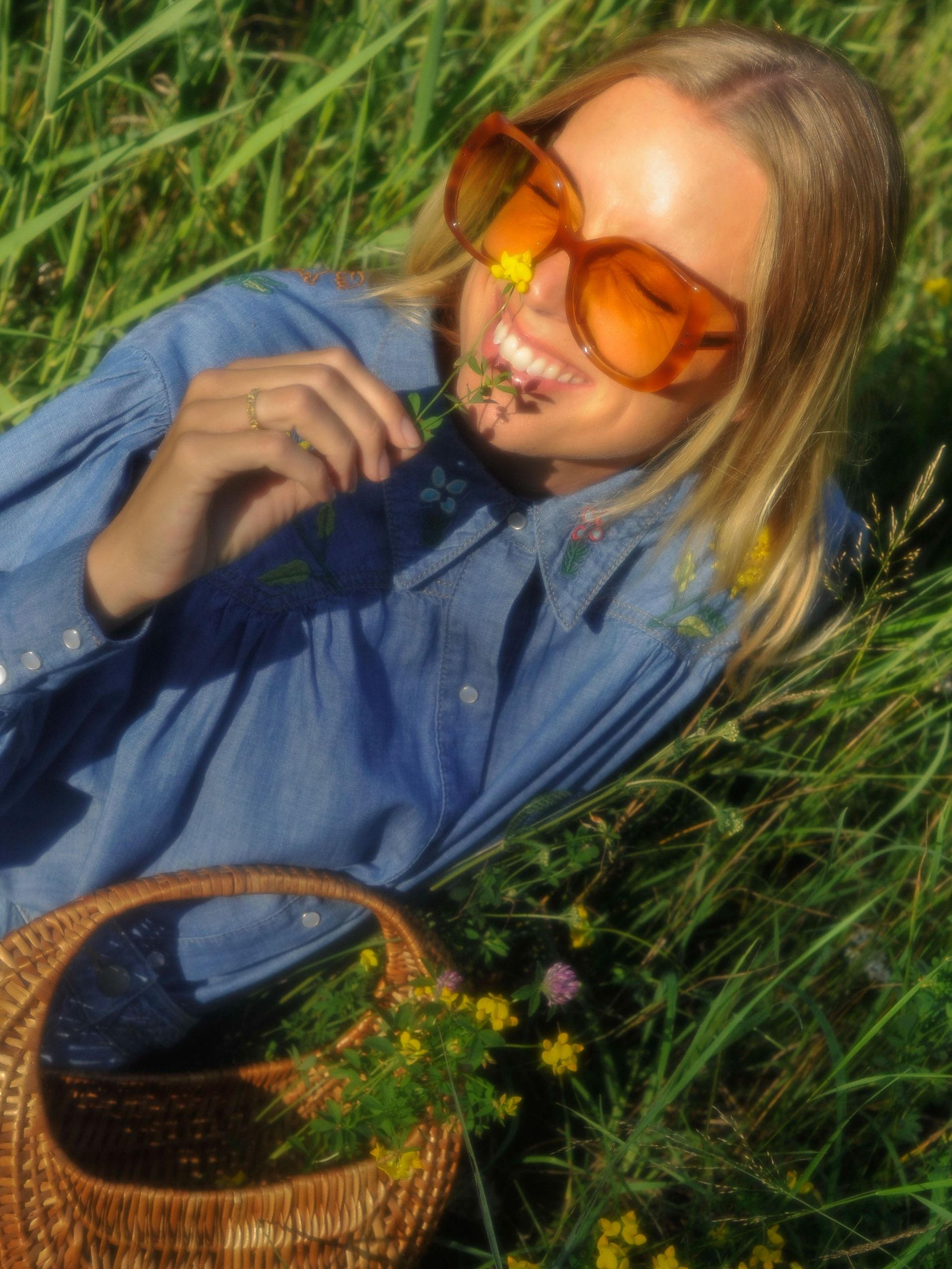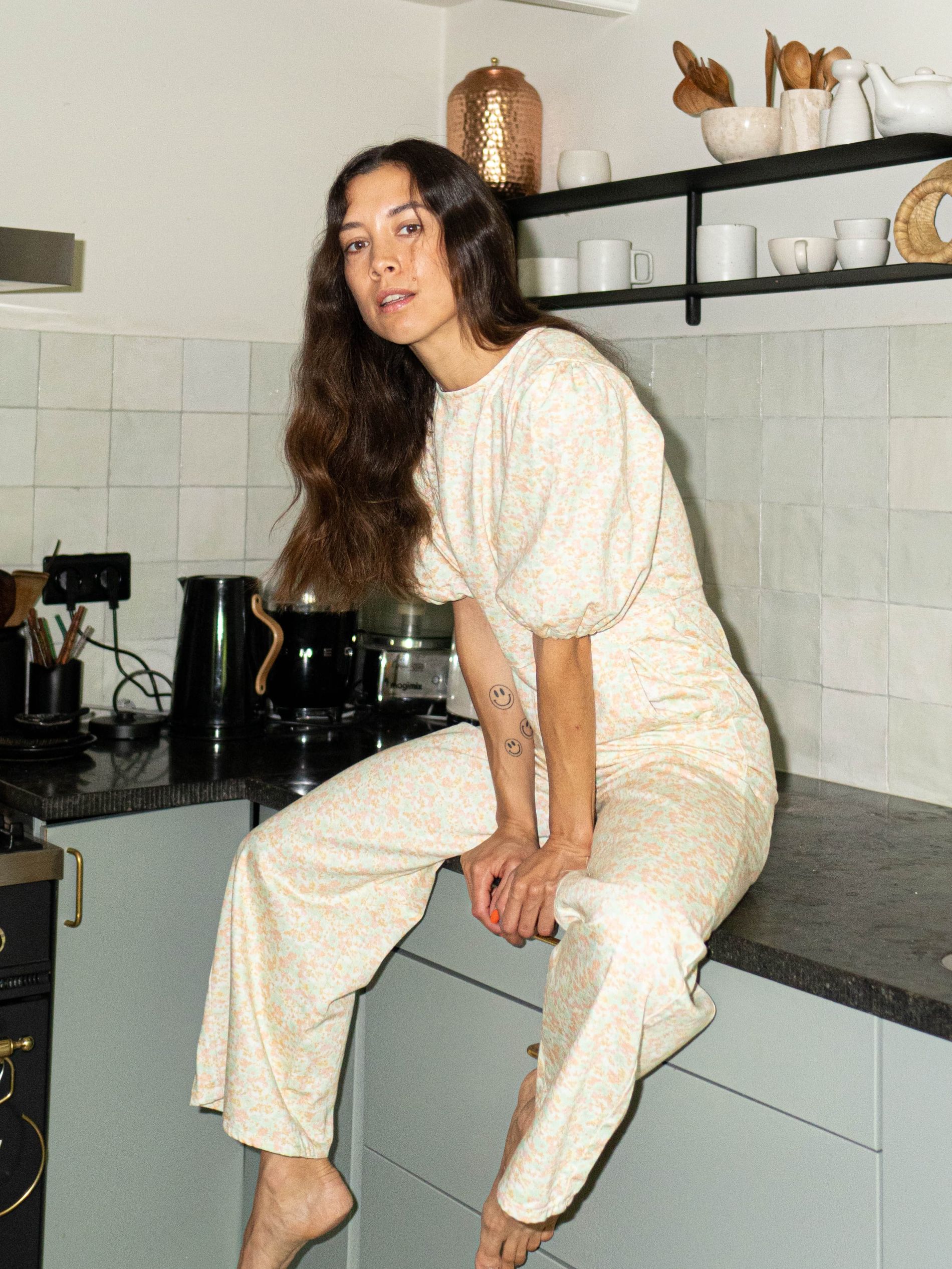 McCloskey is also the originator of Rixo's recognisable prints. "Some are vintage – Prints that I've found on old blouses or something like that and then recoloured," she tells me. However, most of the brand's quintessential kaleidoscopic motifs are hand-painted by the designer. "It is artwork, and just like handwriting, it's going to be unique to the artist." In the new denim collection, the designer hand drew the embroidery that gives the garments that distinct Rixo look. "I told the manufactures to capture the drawings precisely, all of the mistakes and oddities." She continues, "Someone else can do the really like, serious couture fashion. That's OK. I'll do what I feel passionate about."
And what she is passionate about is fit, which proved to be challenging when branching out into denim. "We've tried to do denim right for two years now, and it just hasn't been perfect." This time, the founders reached out to an expert who could help them source and manufacture their sustainable denim. "You could give me 50 fabric swatches with different prints, and I would remember them all, but give me 50 denim ones, and I'm completely lost."
Partnering with a sustainable denim factory, the pipe dream of Rixo denim became a reality. The factory – which works to renew and reduce their waste by sending their offcuts to mills and reduces up to 80 per cent water consumption compared to a traditional denim laundry – was instrumental in ensuring the denim blend of organic and recycled cotton was truly environmentally conscious.
From the very start, transparency has been key to the brand's business. On their website, we're invited to meet the makers showcasing where the garments come from, who makes them and how they are made. "It's really simple, isn't it?" McCloskey asks me. "Sourcing local fabric to be sewn up in local factories… It's just about logic. It's better for everyone involved."