These are the best spots to head to in Iceland's capital for everything from light aperitivos to full-bodied wine dinners
Iceland as a nation has had a complicated relationship with alcohol. In 1915, prohibition on all alcohol went into place and though it was eventually repealed beer remained banned up until 1989. Even today, outside of bars, alcohol can only be purchased in Vínbúðin – the state run liquor shop. Yet if you're looking for something you won't find on the shelves of Vínbúðin then the flourishing bar and restaurant scene offers a variety of more exciting wines, handpicked from independent vineyards and wineries.
There are swift changes in the Reykjavík drinking scene in particular, and it's safe to say that the city is buzzing with new and exciting bodegas and bistros to check out. To help you choose where to indulge in Reykjavík's finest vino, here's a handful of the trendiest wine bars in the city.
Vínstúkan 10 Sopar
No oenophile can visit Reykjavík and leave without a visit to Vínstúkan 10 Sopar. The focus here is on natural wines from smaller wineries and sustainable suppliers, with their selections gaining such a strong reputation that they've even started importing wine themselves and supplying it to the city's best restaurants.
The wine list is refreshed weekly and they generally have around 200 bottles on the menu, with some fascinating additions such as Putes Feministes from the all-female Parisian wine collective Vins et Volailles. If that sounds like a lot of wines to navigate, rest assured that Vínstúkan 10 Sopar's staff are very knowledgeable and able to suggest a suitable bottle for both newcomers and the most established of wine aficionados.
Buy a bottle between 5 and 7pm and you'll get two complimentary food courses to go with it, with smaller tapas courses and a good vegetarian selection on the menu. Dishes such as grilled padron peppers or halloumi with pine nuts and parsley feature alongside fuller items such as the hot chicken or vegan sandwich. Whatever the choice, you can't go wrong, since the executive chef, Ragnar Eiríksson, is the former head chef of Dill - Iceland's first Michelin starred restaurant.
Laugavegur 27, 101 Reykjavík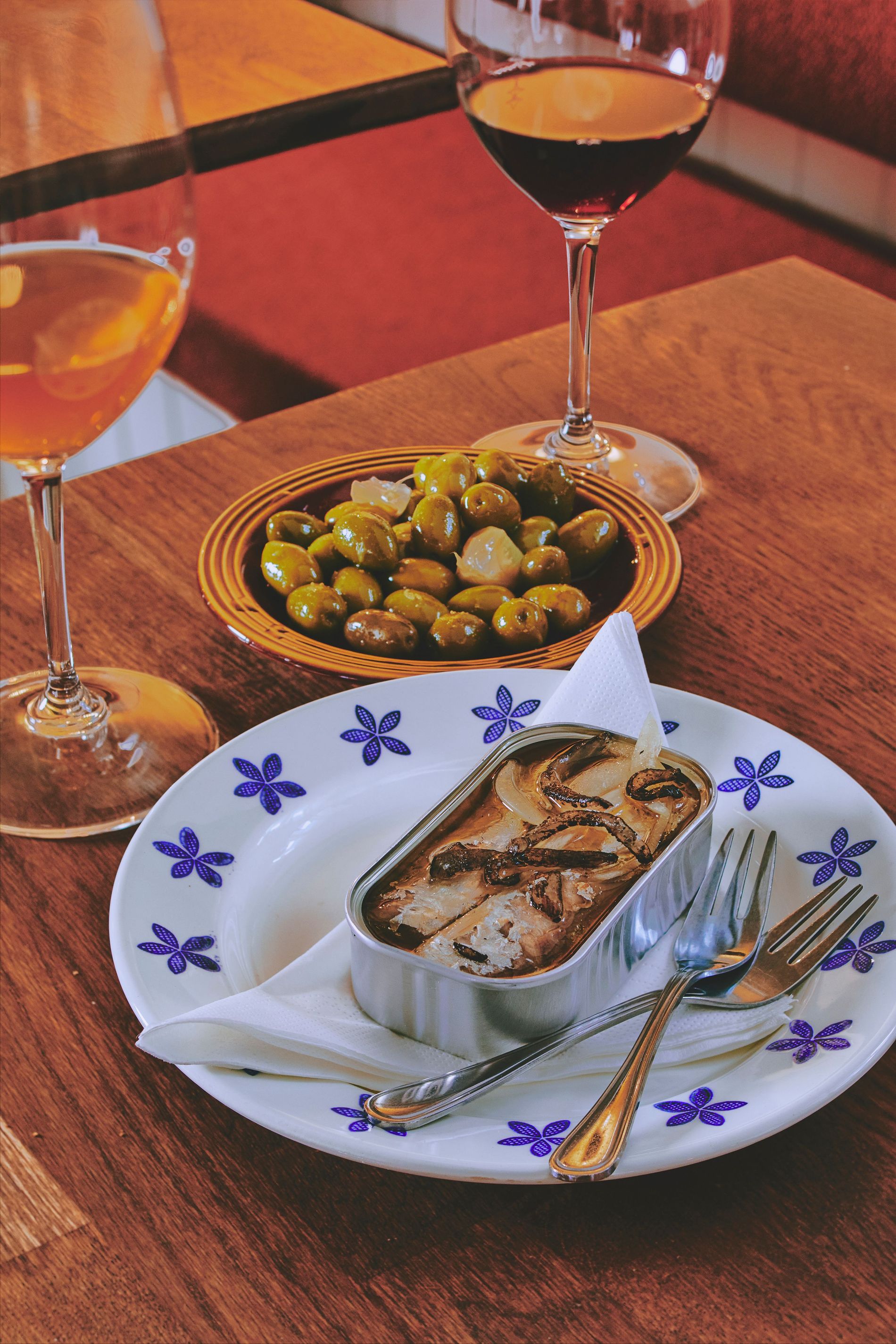 Port9
Although Port9 is one of the oldest wine bars in town, opening its doors in 2016, it still feels like a hidden gem as it's located just off the main shopping streets. From a courtyard lit by fairy lights, you enter through the glass doors to be welcomed by a wall of wine bottles.
This pioneering wine bar has an extensive selection of wine from the old and new world, and offers wine tastings for small groups upon request. The focus is on classic wines but the bar is increasingly looking at more natural wines within its evolving repertoire. Since they have around 15 wines by the glass and 150 different drops by the bottle, this is the perfect place to peruse a wide range of quality tipples. Pair with some olives, nuts or some of the best charcuterie boards in town and you'll see why so many people have been making regular calls to Port9 over the years.
Veghúsastígur 9, 101 Reykjavík
Uppi
Recently opened Uppi, meaning 'upstairs', is one of the most comprehensive wine bars in Reykjavík. This minimalist but upscale bar is still somewhat unknown in the city, making it feel a bit like a speakeasy.
Its interior design echoes the ocean, with chairs in the shape of waves and exposed wooden walls brushed by dark blue paint also giving nods to the renowned seafood restaurant Fishmarket below. The downstairs neighbours also provide a range of luxurious bar snacks, comprising sashimi, sushi and caviar.
Uppi isn't tied to a singular drinks supplier, meaning you get a broad selection of drops from their independent choice of vineyards. Guests get plenty of choice too, with wine by the glass from around 18 carefully selected vintages, or bottles from an extensive menu.
Aðalstræti 12, 101 Reykjavík
Bodega
On a sunny day in summer there's no better place to while away an afternoon than sat outside on the square beside Bodega. Bask in the sun with an Aperol Spritz or some other aperitivo, rubbing shoulders with everyone from artists to politicians.
To accompany your preferred tipple, this Italian wine bar serves a small menu of cheese platters, bruschetta and fish soup in collaboration with the local cheese shop Ostabúðin. And if the weather isn't playing along, you can always grab one of the bar stools and banter with the waitstaff in an intimate indoor atmosphere.
Brút
"Food and wine, or just wine" says the slogan for trendy hotel restaurant and wine bar Brút. Their wine list is a 40 page booklet, with categories ranging from 'fluffy and delightful' and 'plump and reliable' to 'funky shit' and 'candy shop', with about eight wines usually served by the glass, but a selection of around 230 bottles. Another spot from masterminded by chef Ragnar Eiríksson, the focus here besides the wine is on fish and seafood.
Housed in a historic Art Deco building in downtown Reykjavík, Brút is a part of the Radisson 1919 Hotel. The indoors is bright and airy with an understated Nordic design and they've kept the original style of the floor while trying to mimic an open air garden inside. If you're tempted by a visit here (and you really ought to be), consider coming at the weekends when you can take advantage of an incredible bottomless brunch and sip on mimosas between bites of beetroot-marinated salmon or baked cod with beurre blanc.
Pósthússtræti 2, 101 Reykjavík