Arguably the hardest working piece in your home, a rug can deliver an immediate and welcomed update to any interiors – and newly launched Tinted Objects has quite the selection. Vogue Scandinavia speaks to the co-founding duo to discover the story behind the Swedish brand, along with a curation of our favourite picks to shop now
There's probably not many co-workers that you would go into business with, right? It's one thing to share a chat at the coffee machine or grab lunch at a local cafe together, but another entirely to spend almost every waking moment with one another for the foreseeable future. However, for the founders of new interiors brand Tinted Objects, Karin Norlander and Monika Mellin, the decision to take the leap together felt natural. "Karin and I met when we started working together for a big fashion brand," explains Mellin, citing their shared love for fashion and design as what united them almost immediately.
Spending a good portion of their time on research trips to different corners of Asia, the pair found themselves particularly inspired by India's beautiful textiles and handicrafts, and by 2019 their interior daydreams began to take shape. "We both really fell in love with India, with the opportunity there for being creative, all the beautiful textiles, all the handicraft – everything that they are so skilled at doing," says Mellin.
But it wasn't until three years later in 2022, that both Norlander and Mellin finally took the plunge and left their day jobs behind to go it alone, spurred on by their joint love of eclectic minimalism. "Putting all our different styles together to create a lovely environment inspired by design, fashion, art and architecture – this is what we combined to become Tinted Objects," Mellin says of the pair's desire to create a home interiors brand centred on curated rugs, along with extra accoutrements such as cushions and vases.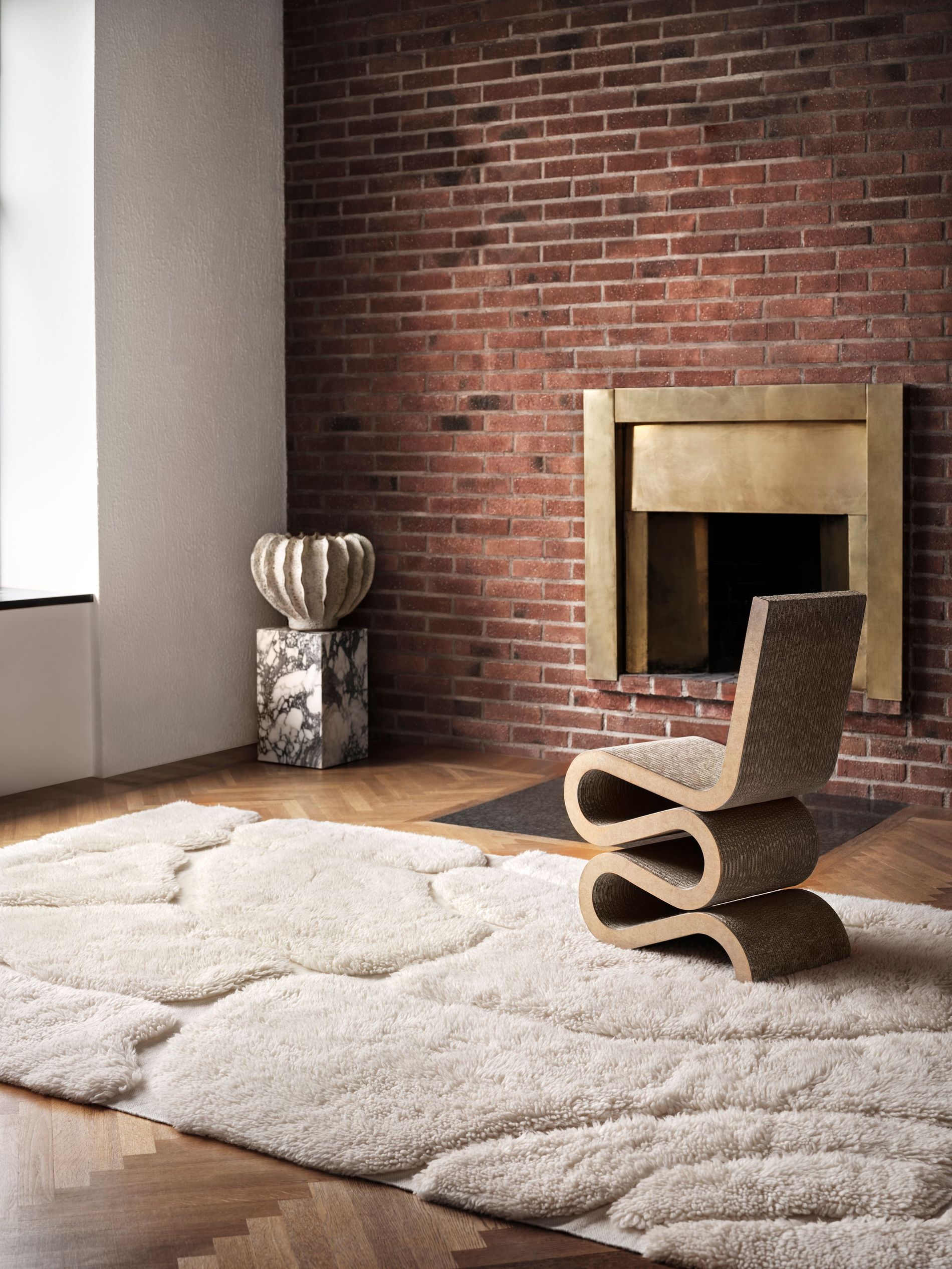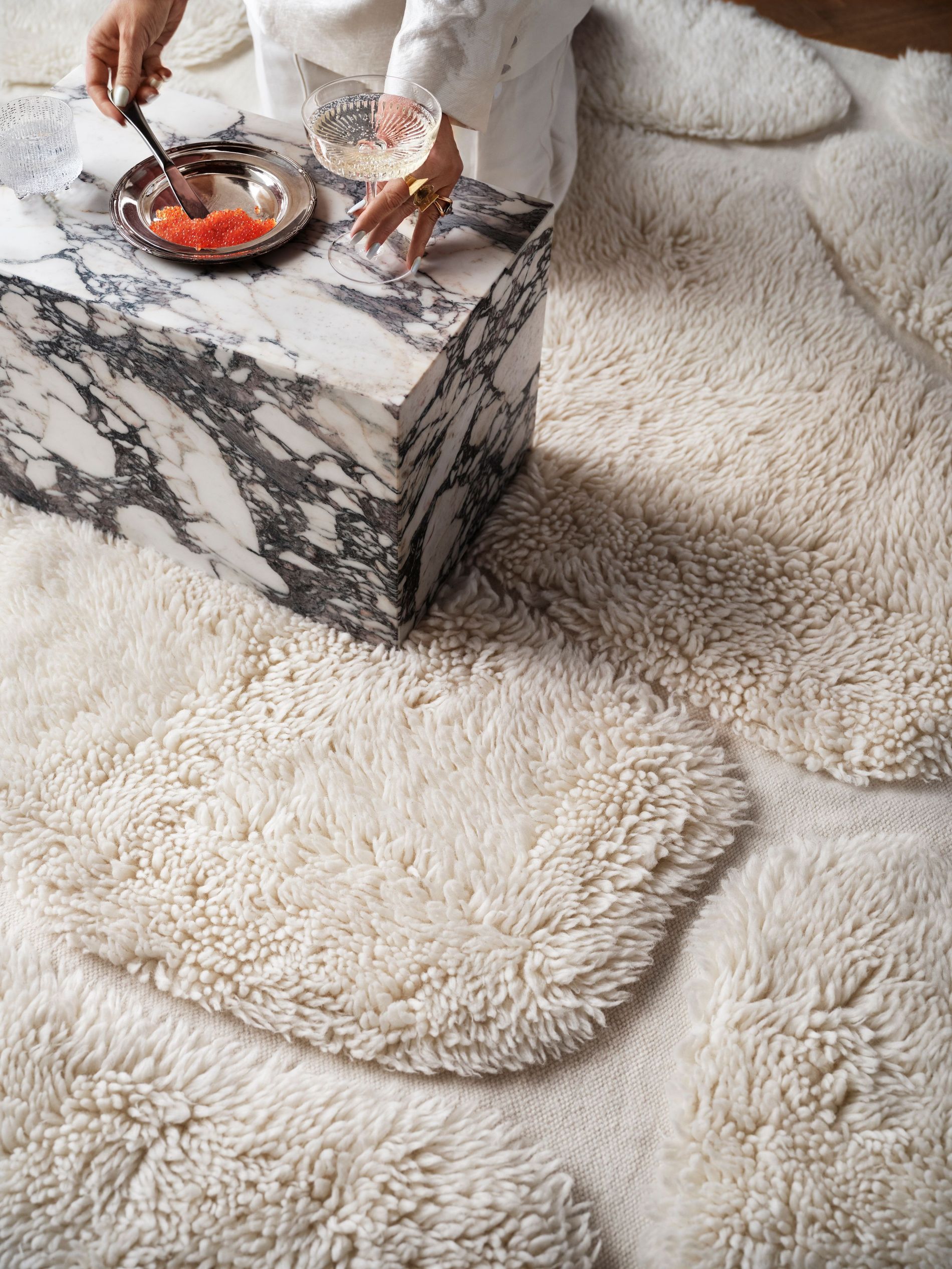 Craftsmanship is clearly at the core of everything Tinted Objects does. And one major focus for the duo when they initially came to designing their very first collection was to really get to grips with the craftsmanship and skill that needed to go into each and every rug, helped by their freelance sustainability expert and senior advisor Emma Garrote who has guided the pair on where to source the right wool. "Being close to our suppliers is part of being in a small start up," explains Mellin. "We have that experience of working really, really closely to where it's being made and to our suppliers, and also knowing what we are using all the time, what kind of materials."
But the proof is in the product, after all, and it's evident from Tinted Object's new collection that energy, attention, but also some pure, unadulterated joy has been poured into each and every design. "I think we both are also very expressive and fun in our way of designing and living and that's how we want our space. This is what we want with Tinted and this is what we want to inspire our customer," says Mellin.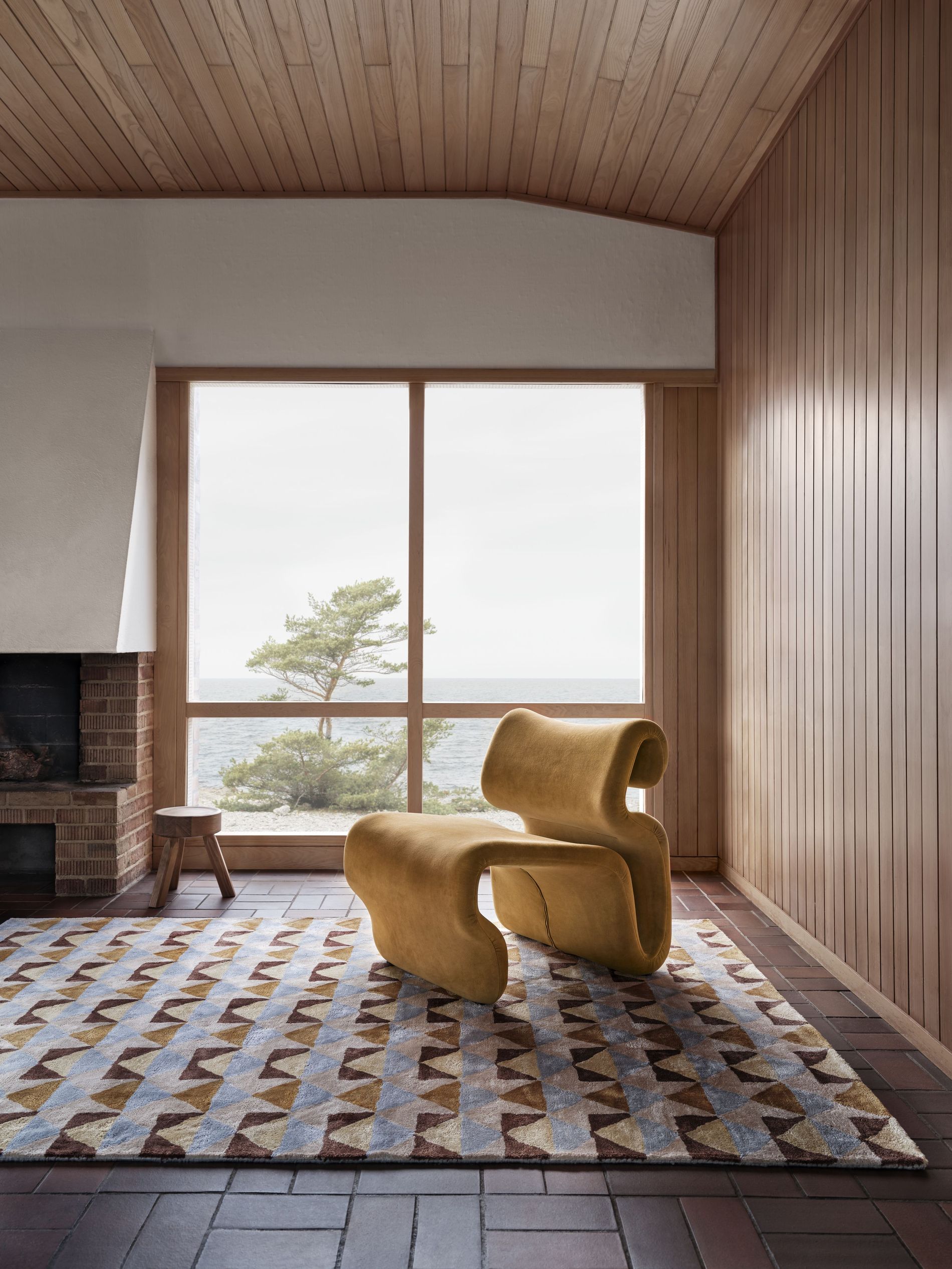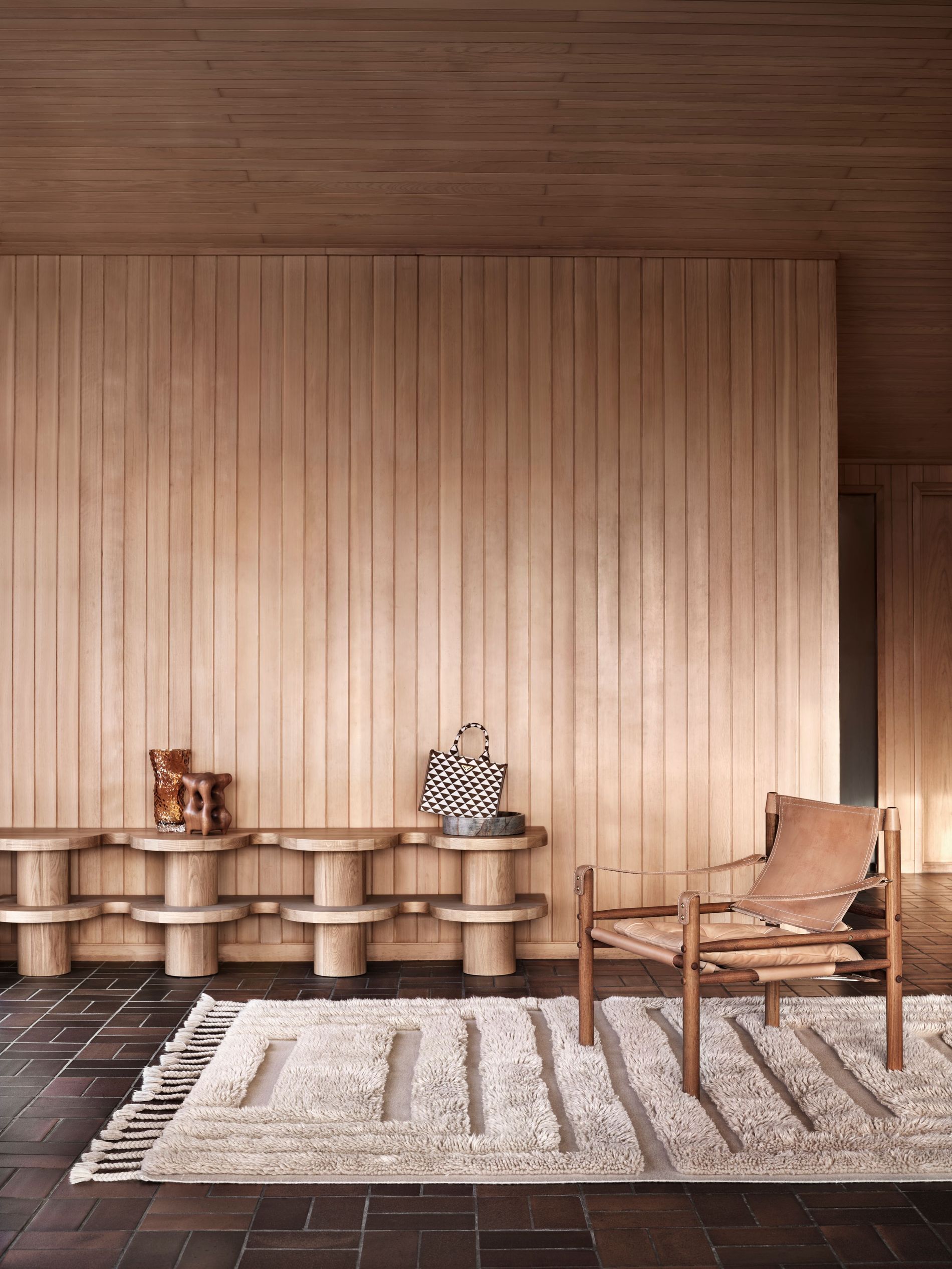 With patterns that draw on classic ceramic tiles, many of the floor coverings look like works of art in themselves – the perfect centrepiece for any room. Take the Mellin rug, for example, with its retro colourways of mustards and browns paired with brighter hues of blue and yellow – it's hard to keep your focus elsewhere. Another clear standout from the new collection is the Bolmeus design with its abstract shapes in rose and brown hues, with viscose fibres adding an appealing silky sheen. "It really stands out," agrees Mellin."I think there are three different tones of brown together with the pink in this one."
Elsewhere in the collection, the take on a 3D feel owing to hollowed out channels between the tufts, as seen in the beige and off-white Kask rug. Another firm favourite is the "bit bold" Wahl design with branch-like detailing tufted into jute, accentuating the patterns and enhancing the tactile feel under foot. "It's a little bit rough and glamorous at the same time," asserts Mellin, before adding the ultimate accolade: "It feels really good to walk on."
Browse the new collection here: