Rains provided a royal ending to its Paris Men's Fashion Week debut
Iconic Danish outerwear brand Rains made its debut at Paris Men's Fashion Week yesterday and in a fitting choice, the model closing the show was Prince Nikolai of Denmark.
Appearing on the Rains' runway isn't the Prince's first venture into the fashion world. We've already spotted the charming 22-year-old walking for major maisons such as Dior and Burberry. In fact, he opened Kim Jones's debut spring/summer 2019 menswear show for Dior.
A celebration of edgy neo-Scandinavian design, the Rains' autumn/winter 2022 collection titled 'Skywatcher', drew inspiration for its colour palette from the Northern Lights, combining new vivid colourways with the brand's earthy, signature tones of jet black, fern green, slate grey and navy blue. The new collection introduced cutting-edge outerwear design playing with diverse silhouettes and proportions, as floor-sweeping puffer capes, boxy puffer jackets and vests, as well as reinvented workwear emerged. Another imaginative element was brought by padded pieces, arriving in the form of opera gloves to beanies.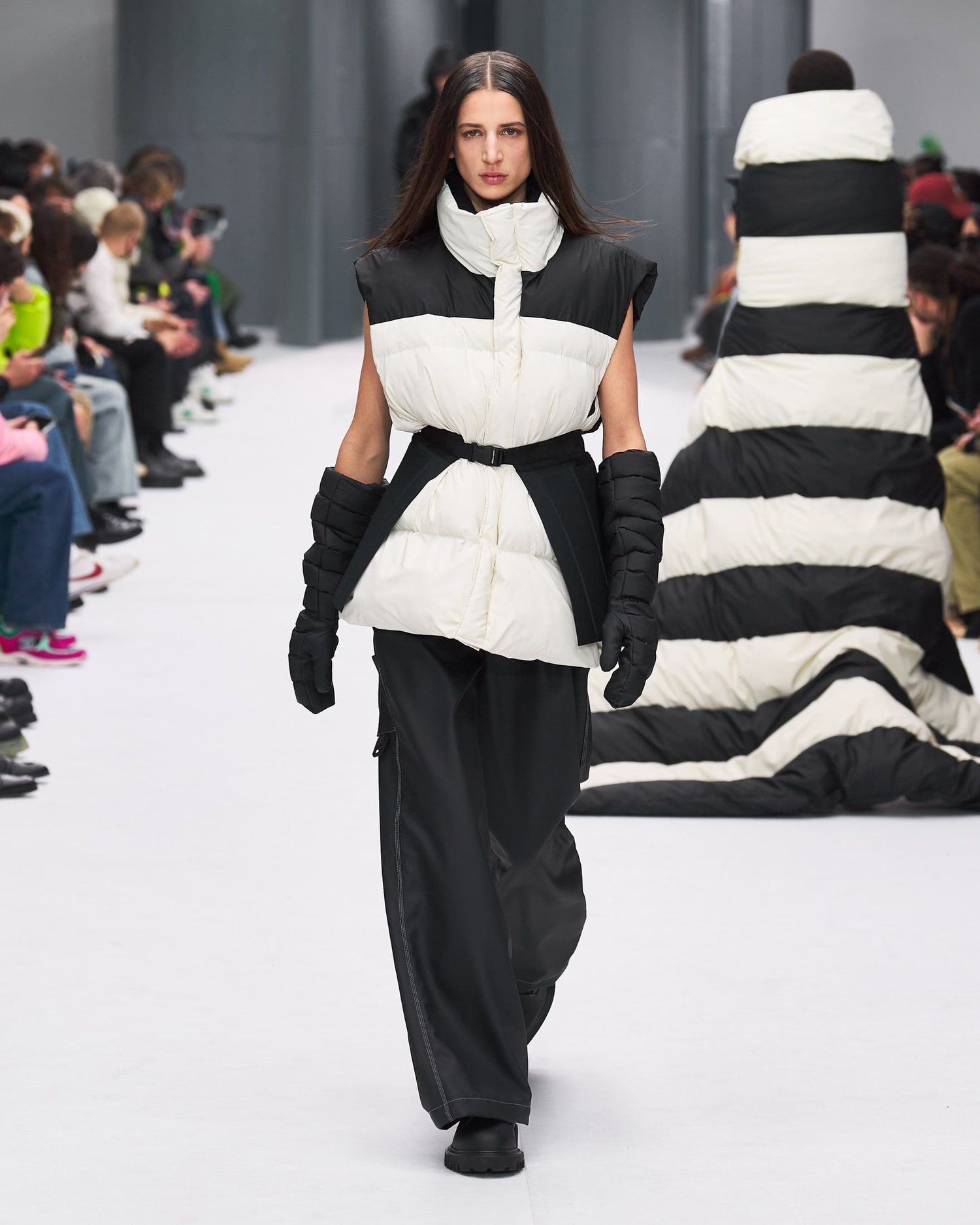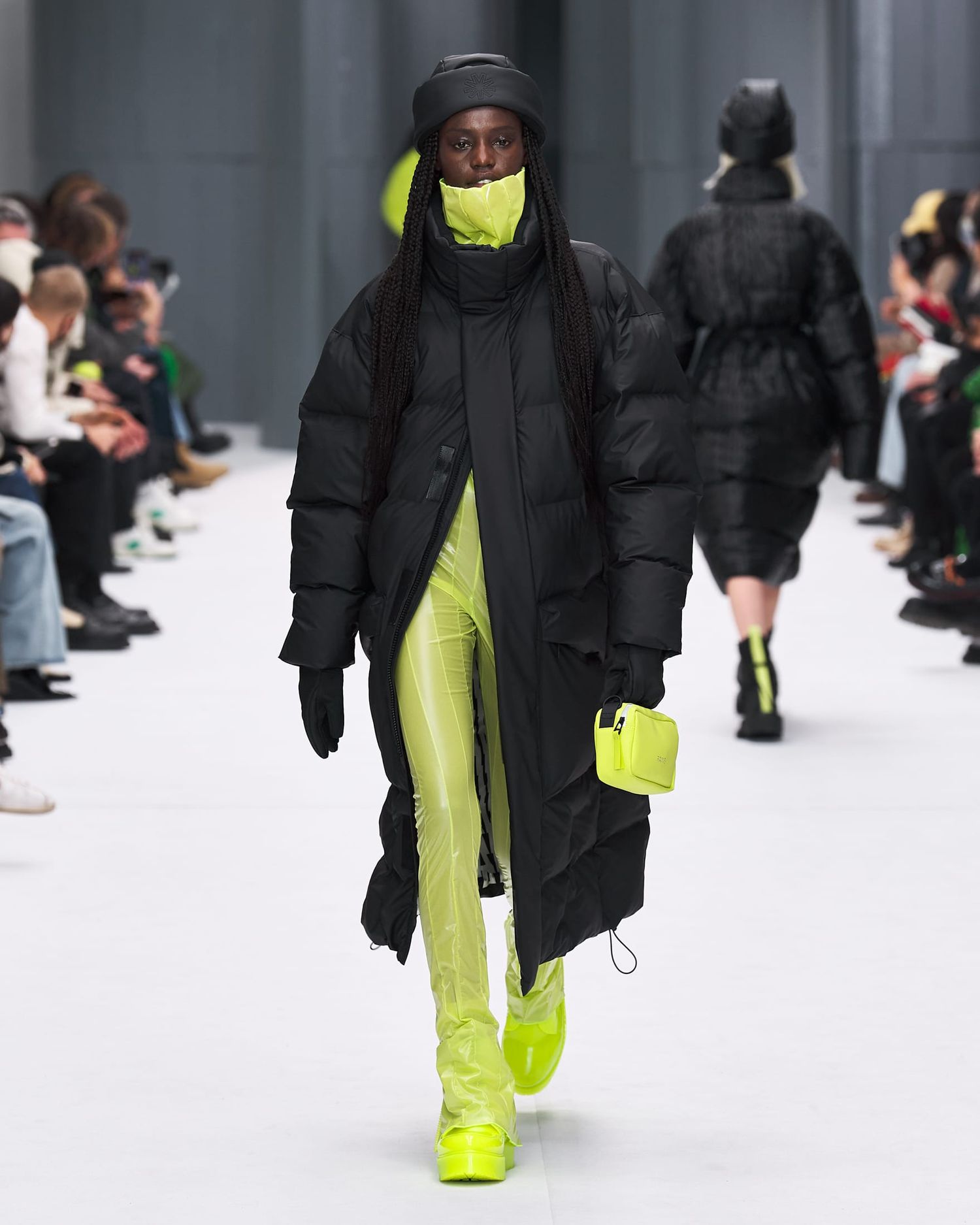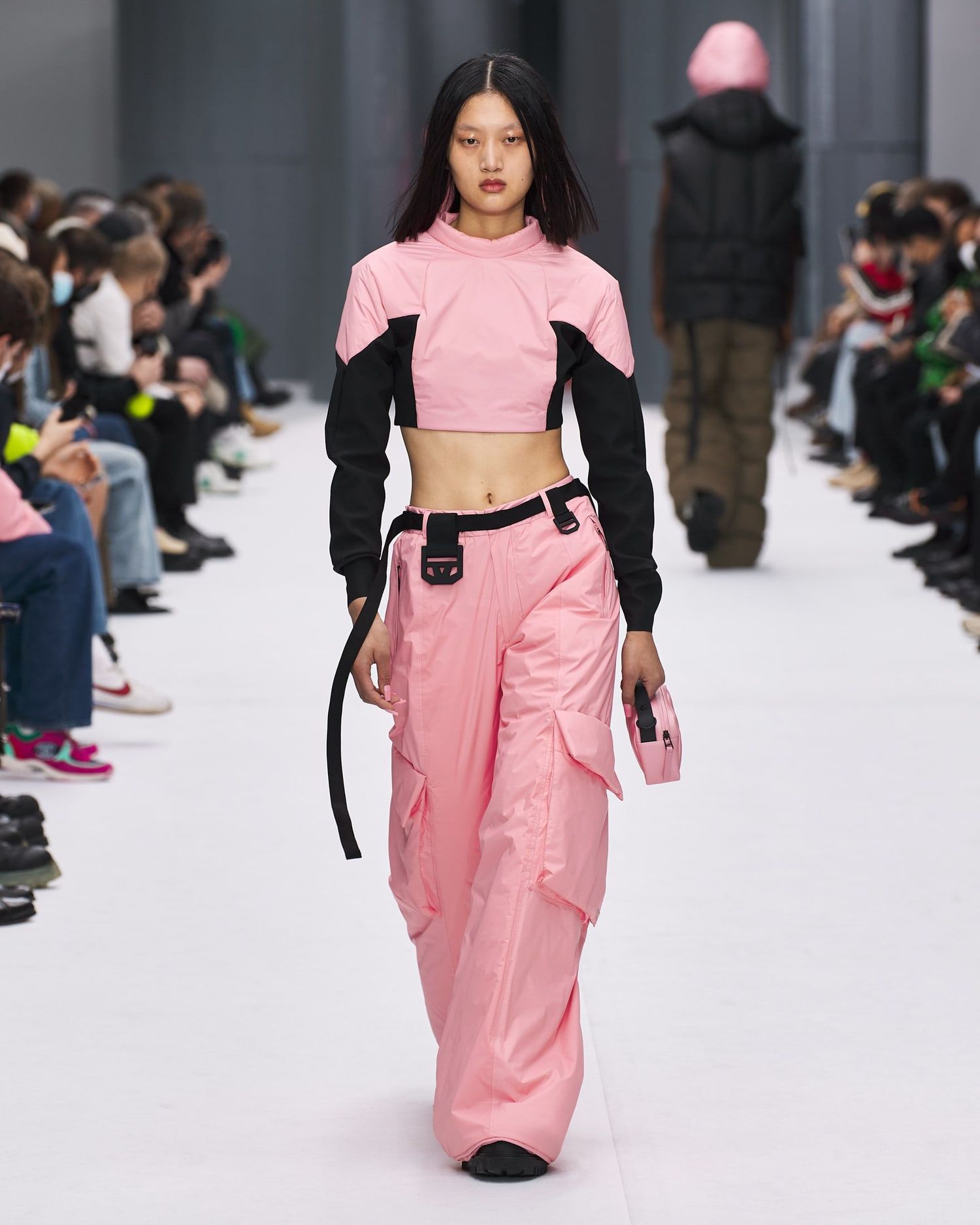 Staying true to the brand's technical excellence, Rains highlighted waterproof nylon as its collection's chief material, while garments sporting bold new colours of 'Digital Lime', 'Silver Pine', 'Wood' and 'Evergreen' brought a stark contrast to the Rains' dark staple tones. Designed to be outerwear that "keeps the elements out but let's the city in", the collection also introduced a new 'Arid' bag concept with three distinctive designs, as well as first solo-designed footwear.
The look worn by Prince Nikolai of Denmark was designed exclusively for the show, and it featured one of Rains' new statement colours, 'Pink Sky'. Comprised of a floor-length, oversized coat in said shade paired with jet black top and cargo trousers, all created from the brand's signature padded nylon. Both the look and the Prince were the perfect way for Rains to end an impressive Paris Fashion Week debut.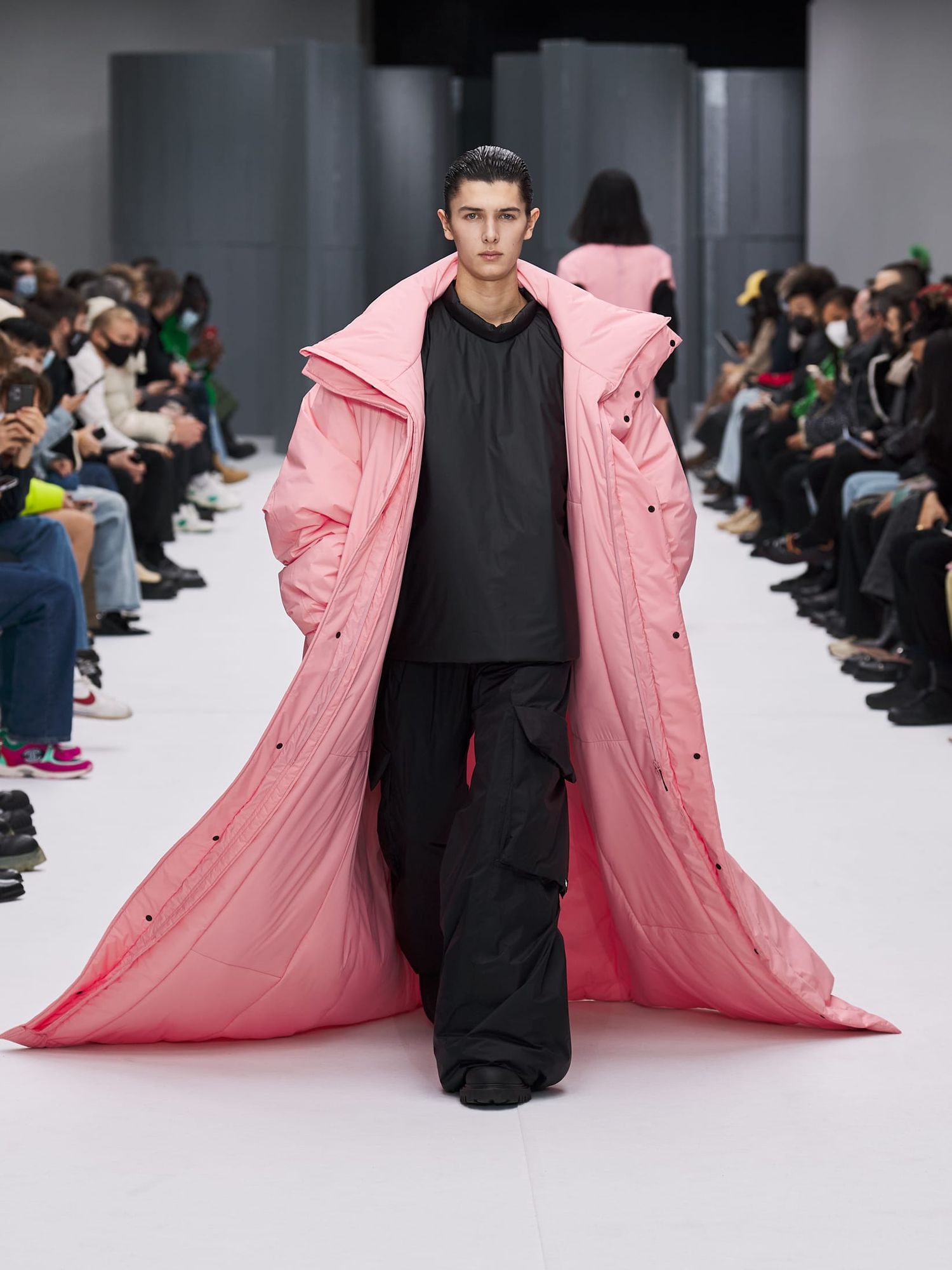 Photo: Rains