Having operated as a design duo under the name Bernadotte & Kylberg for more than a decade, Prince Carl Philip Bernadotte of Sweden and Oscar Kylberg are now launching their own brand with a first drop of sumptuous throws and silk scarves
Apart from his royal engagements, Sweden's Prince Carl Philip, in collaboration with creative partner Oscar Kylberg, has been at the forefront of design since 2012. Their combined talent has catered to esteemed brands like Georg Jensen, Stelton, Zwiesel, and Hästens. Now, marking a significant milestone, the duo, under the name Bernadotte & Kylberg, unveils their independent brand.
Kylberg commented on the venture, stating; "We've been creating products for others for years. While it's been, and still is, a very fun journey, we have always looked forward to one day being able to release our own products and we have been working towards that goal for a long time."
Their debut collection displays a distinctive graphical signature, consistently weaving a logo pattern across items like scarves, throws, and neckwear. A classical colour scheme dominated by black, white, beige, and light grey also witnesses bursts of vibrant accents like orange, apricot, and dusty green.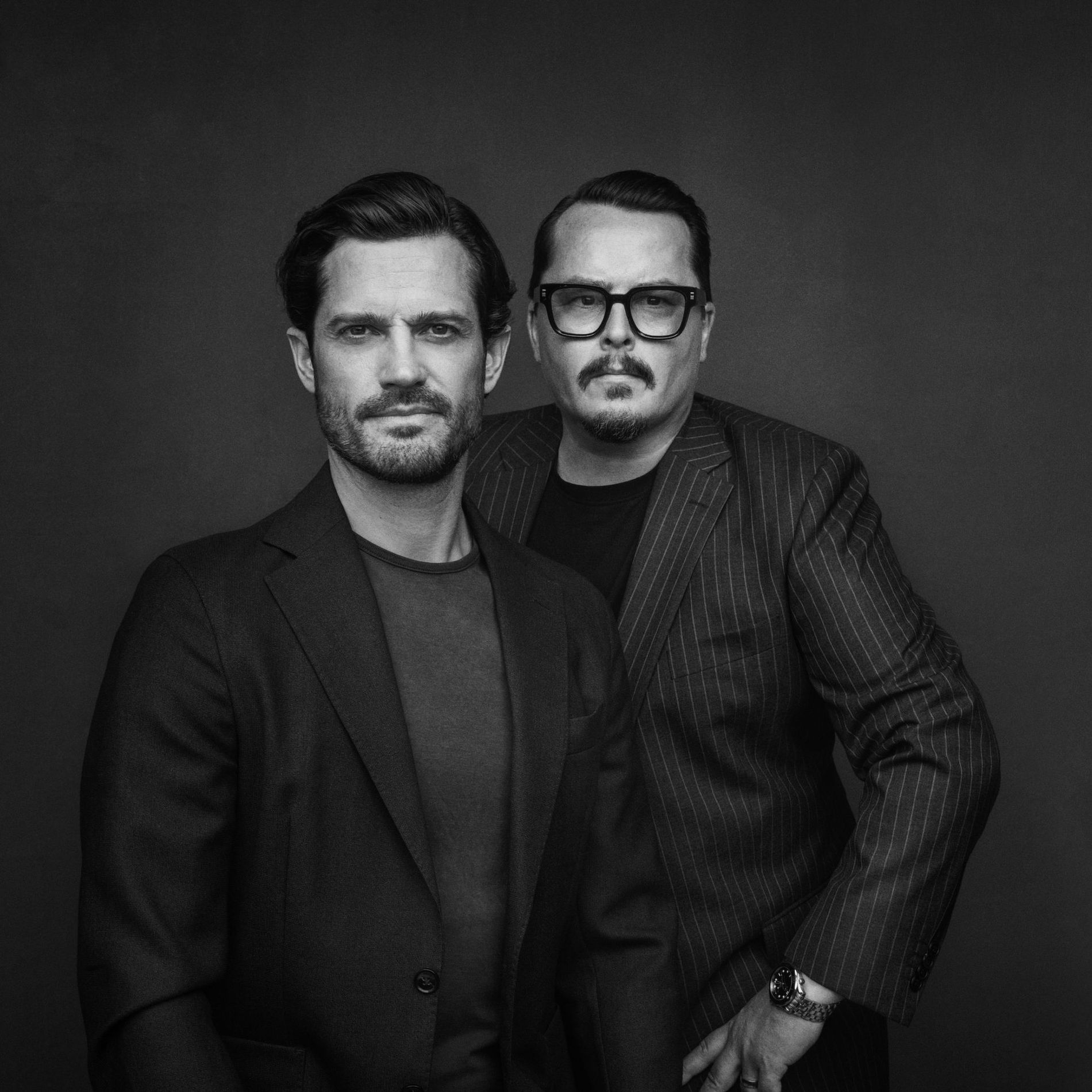 Photo: Morgan Norman
"We have worked a lot with textiles and we like it. Therefore, it was natural to land in textile products for our first collection in our new brand," says Prince Carl Philip of Sweden. Prince Carl Philip pinpoints how a scarf or blanket are personal products that can be loved for a long time and passed down as a legacy. "Design-wise, the collection is entirely sprung from our DNA and this will also be reflected in other types of products in upcoming collections where we launch more products for the home," says Bernadotte.
Prince Carl Philip expressed his affinity for textiles: "We've extensively worked with textiles. Naturally, our maiden collection gravitates towards it." He further emphasised the sentimental value of items like scarves and blankets, noting them as legacy pieces, hinting towards more products to come.
Timed with their brand's introduction, an online store also goes live today, making the entire collection accessible from 10th October.