The luxury design house steps outside, celebrating nature's myriad forms in this Prada Outdoor experience
Looking for a fashion-fuelled breath of fresh air? Prada might have just the thing. The luxury brand is bringing its Prada Outdoor 'mountain' experience to Stockholm, launching a pop-up store at Norrmalmstorg 1 this Saturday.
Located in the heart of the Swedish capital, the pop-up will be dedicated to the authenticity of the mountains - the stunning landscapes, the alpine scenery, and the opportunity for sport that the environment brings. An exclusive mountain-themed collection will be displayed against the backdrop of a luxe campground and expansive greenery, with spaces for socialising and relaxing.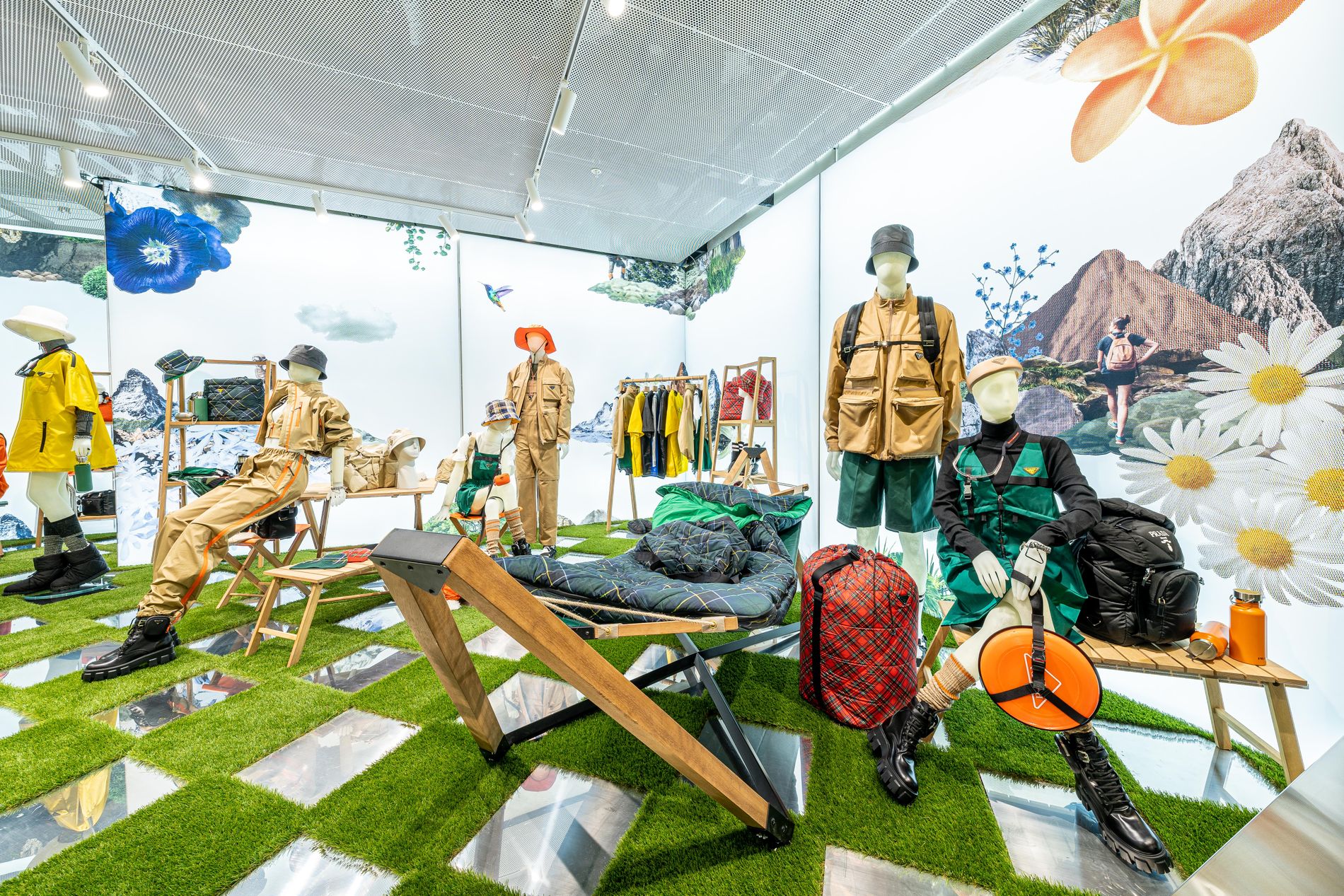 Photo: Prada
The collection itself gives a whole new meaning to high-altitude dressing. Catering for men and women, pieces are enhanced with sporty details (think pockets, waxed zips, elastic drawstrings) and everything is ultra-functional. Turtlenecks, leggings and crop tops are paired with original gabardine Re-Nylon vests with a backpack-inspired design, while raincoats are light-weight and high performance. Camouflage print can be spotted on hooded jackets and zip-up pants while waterproof denim and padded jackets are perfect for the mountain air.
When it comes to accessories, tartan dominates the padded backpacks, quilted blankets and sleeping bags. Prada's take on yoga sets, frisbees, basketballs and sporty mirrored glasses are all must sees. It's outdoors-y but made high fashion.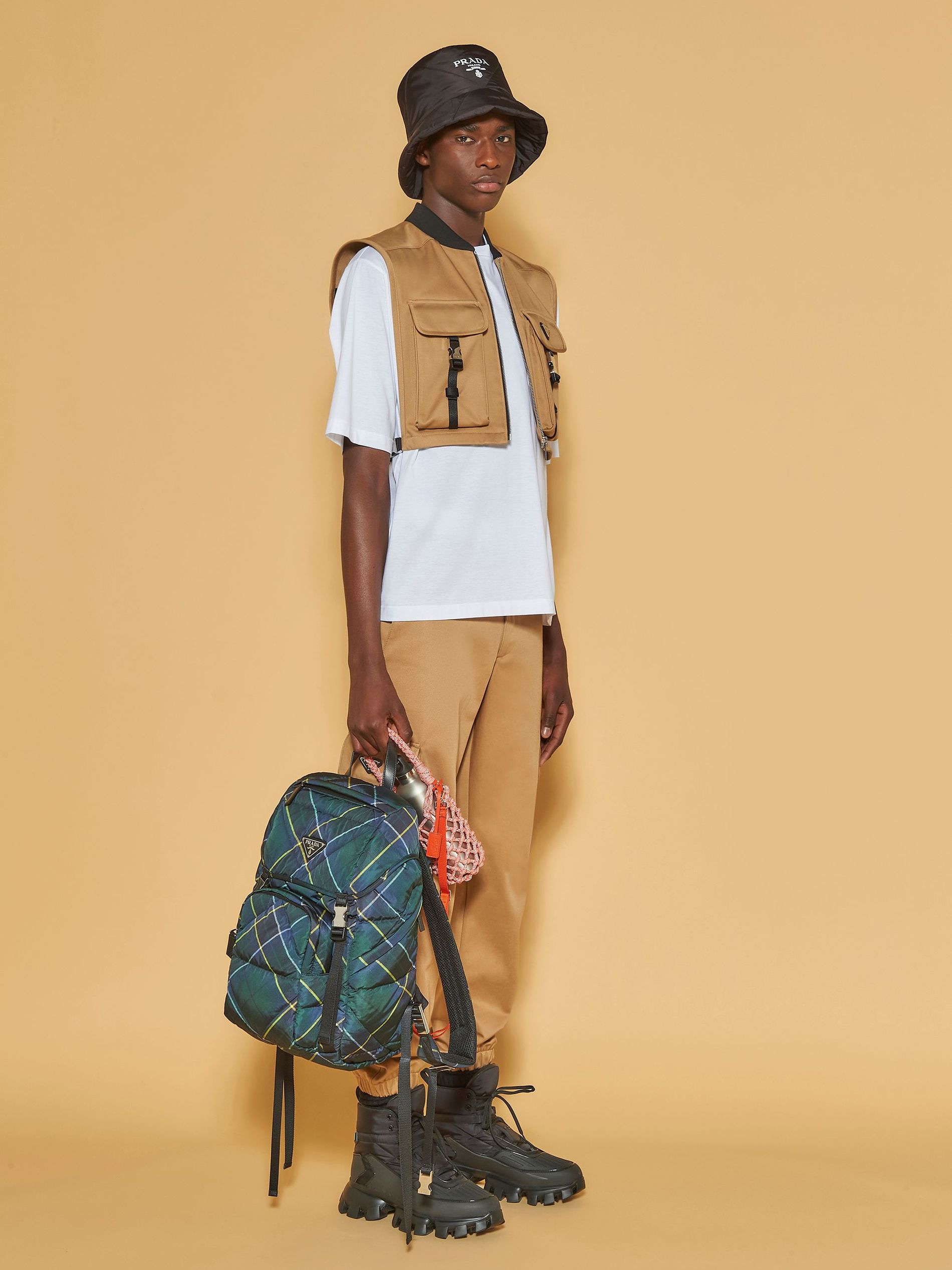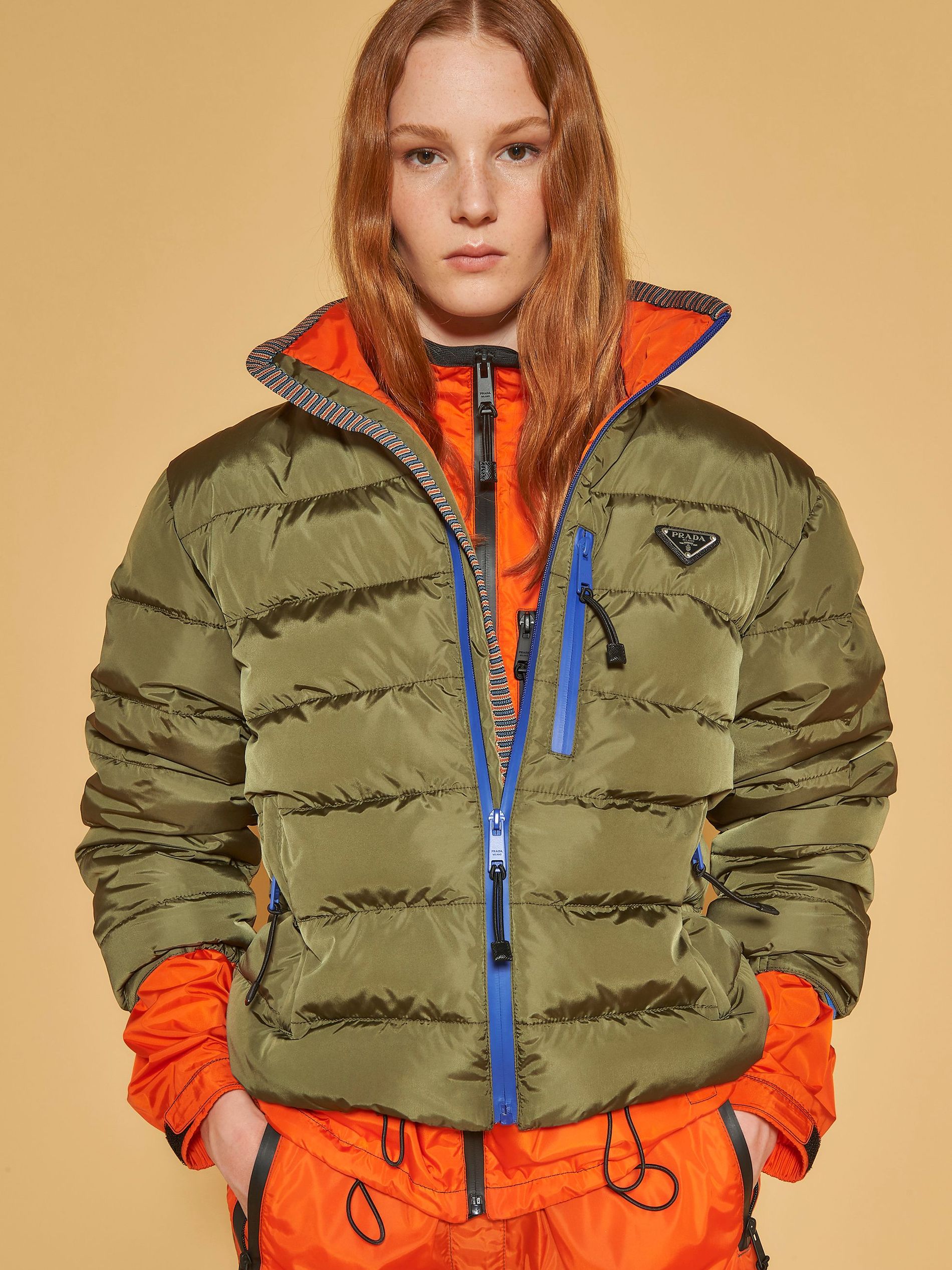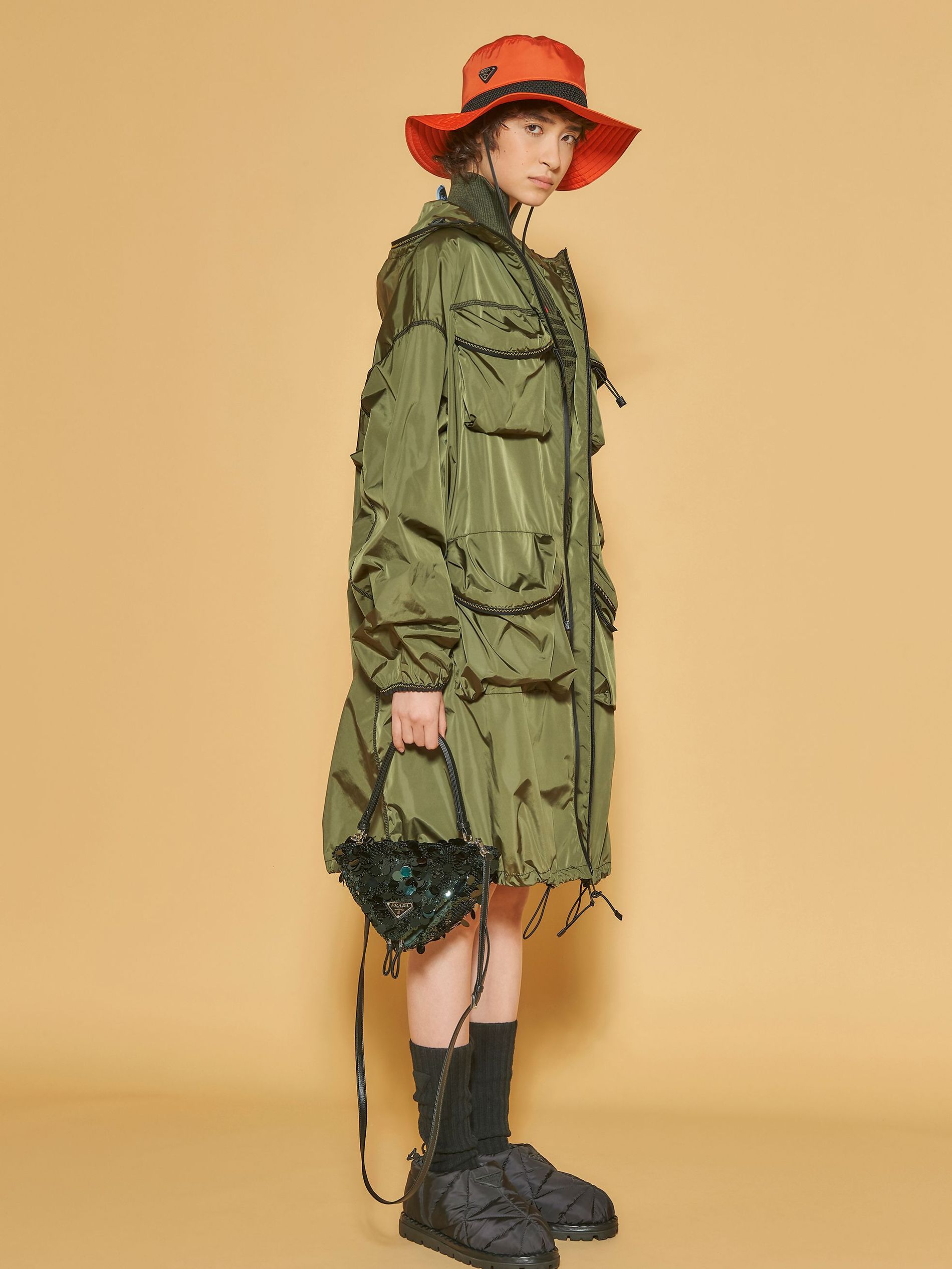 This pop-up is part of a global voyage the house has been undertaking. Earlier this year Prada Outdoor was launched. The concept celebrates seasons, landscapes and nature via stunning, original products related to that particular environment. The range is then displayed via pop-ups and in-store installations across the world.
First there was the 'Garden' concept, which saw silky garments alongside hammocks and picnic baskets. Then there was the 'Coast' concept, complete with beach-wear and accessories, that transported shoppers to the seaside. Now it's Sweden's turn to enjoy the mountains.
The pop-up store, located at Norrmalmstorg 1, will take place from Saturday 28 August to Sunday 26 September and will be open from 11am to 7pm every day.