Bolstering its presence in the Nordics, Prada opens the doors to a brand new Stockholm location – filled to the brim with the Italian label's beloved triangle logos and sought-after menswear offering
Milanese powerhouse Prada has set up shop in the heart of Stockholm's luxury fashion district, debuting its latest location: a brand new menswear boutique on Birger Jarlsgatan. Spanning 80 square metres, the new Uomo concept is defined by the entrance and the shop windows, allowing a panoramic view of the interior space, generating a welcoming atmosphere.
Geometric flooring takes centre stage in the new space, echoing that of the brand's original shop in the Galleria Vittorio Emanuele II in Milan. Complementing the black and white chequered marble, sophisticated shades of faded pistachio green coat the walls, contrasted by velvet emerald chairs and metallic niches.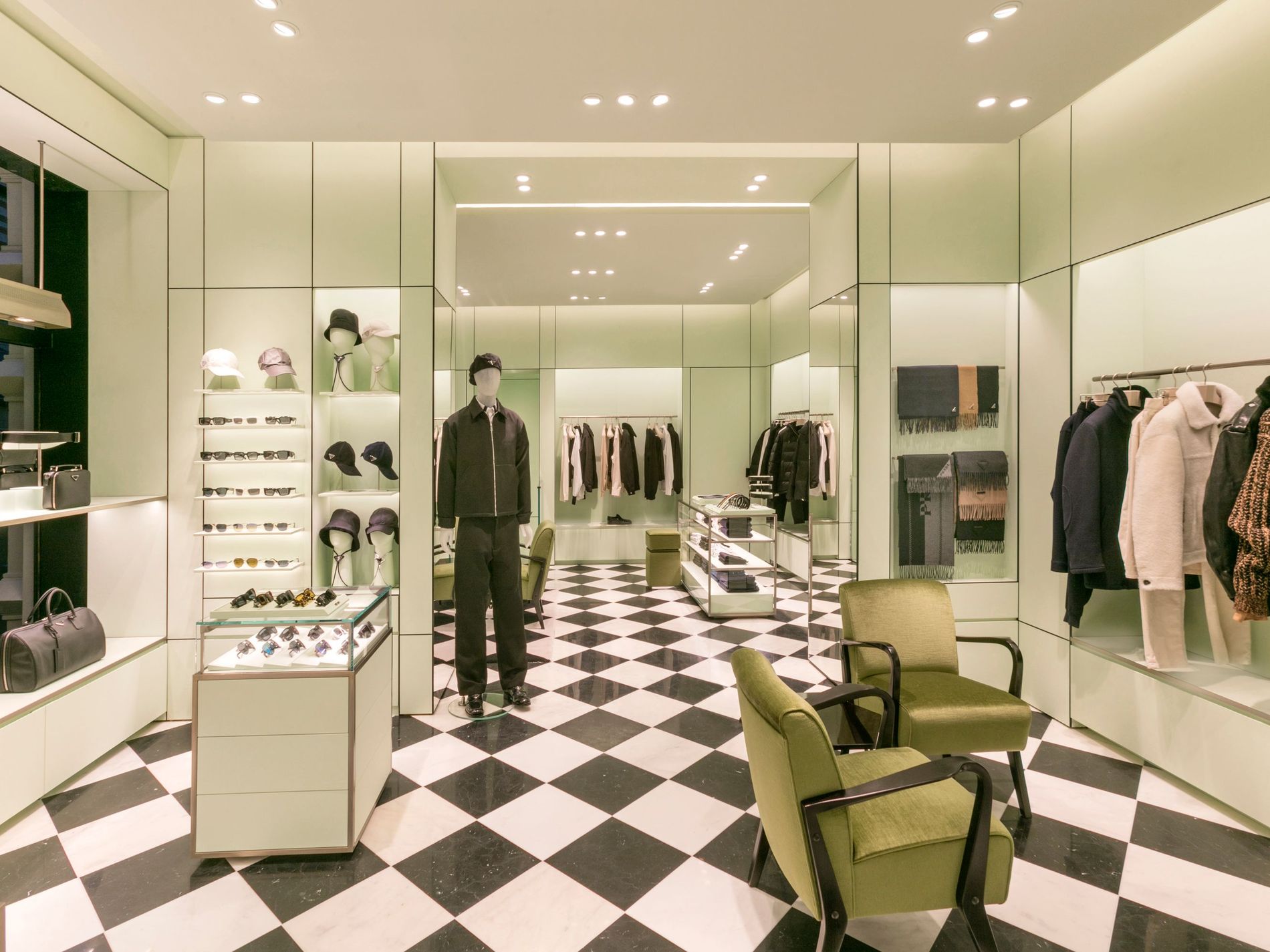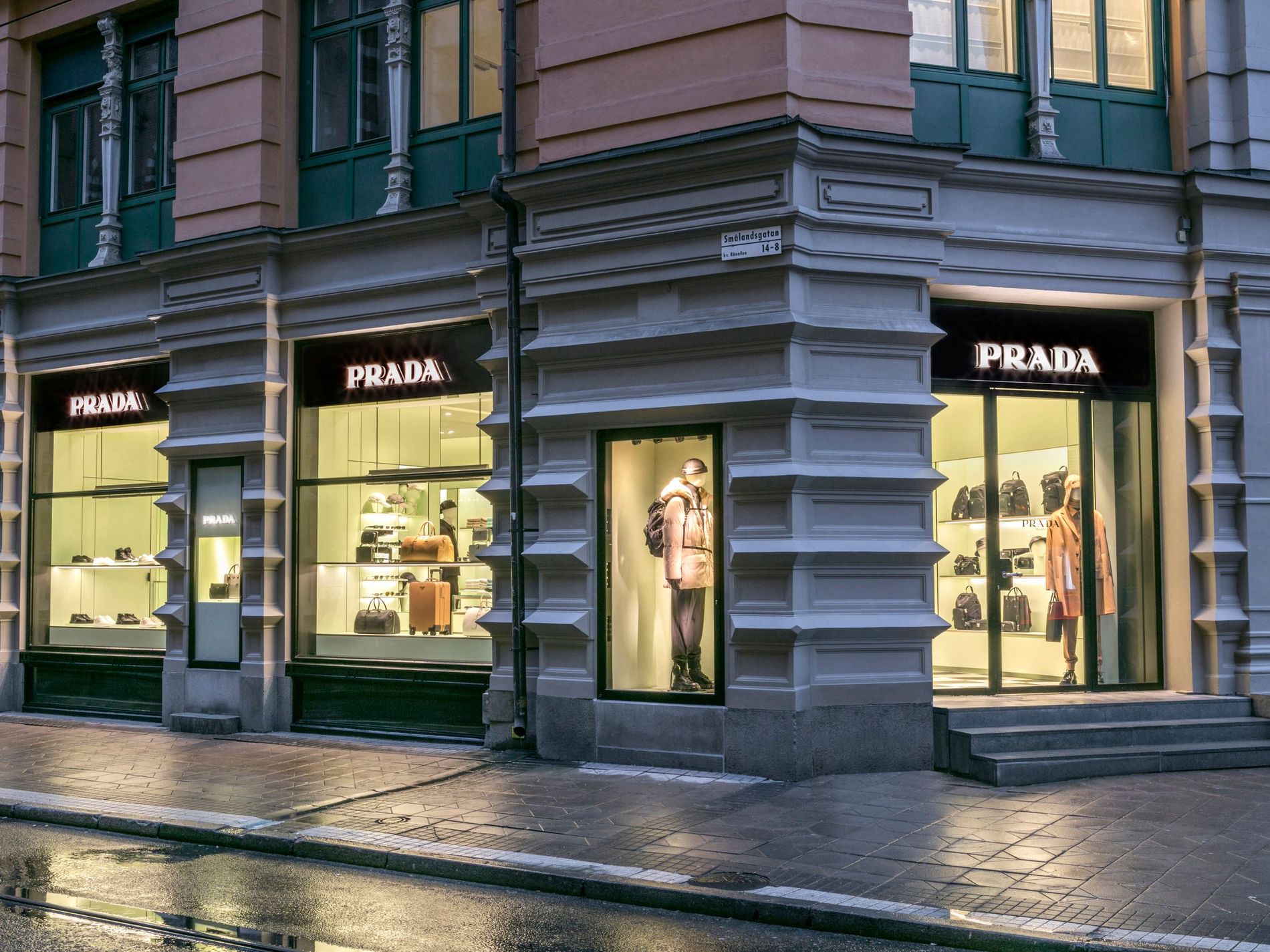 Artful illumination is cast by strategic lighting, drawing the eye to Prada's latest sartorial creations for the discerning man: structured leather goods, immaculately tailored garments, and contemporary accessories. The collection on offer is undeniably Prada — timeless yet timely.
The new Prada Uomo store is located on Birger Jarlsgatan 7.