Unveiled this week, the 'Chronorama' exhibition features a 70-year trove of iconic Condé Nast archive photography and illustration, available to view at the Palazzo Grassi until January 7, 2024
"In these archives you have artistic masterpieces: some of the photographs here have become cultural icons. And they are still the source of inspiration to so many." So said François-Henri Pinault in Venice last night at the private view of 'Chronorama', an exhibition dedicated to airing a 70-year trove of Condé Nast archive photography and illustration that was acquired by the Pinault Collection in 2021.
Presented at the Pinault Collections's Palazzo Grassi and supported by Saint Laurent, 'Chronorama' illustrates how the snapshot moment of the contemporary can become a culturally embedded symbol that lives on to inform, enrich, and enable the future. Curated by Matthieu Humery, the exhibition brings oxygen to around 400 works published across Condé Nast titles including Vogue, Vanity Fair, House & Garden, GQ, Mademoiselle, and Glamour between 1910 and 1979.
Beginning in the golden age of fashion illustration with Helen Dryden, George Wolfe Plank, and Eduardo Garcia Benito amongst the stars of their time, then unfolding into the epoch of photography via Edward Steichen, Berenice Abbott, Cecil Beaton, Lee Miller, André Kertész, Horst P. Horst, Diane Arbus, Irving Penn, Helmut Newton, and David Bailey, amongst others, the exhibition is an exhaustive and revelatory historical record of cultural and social evolution in the 20th century.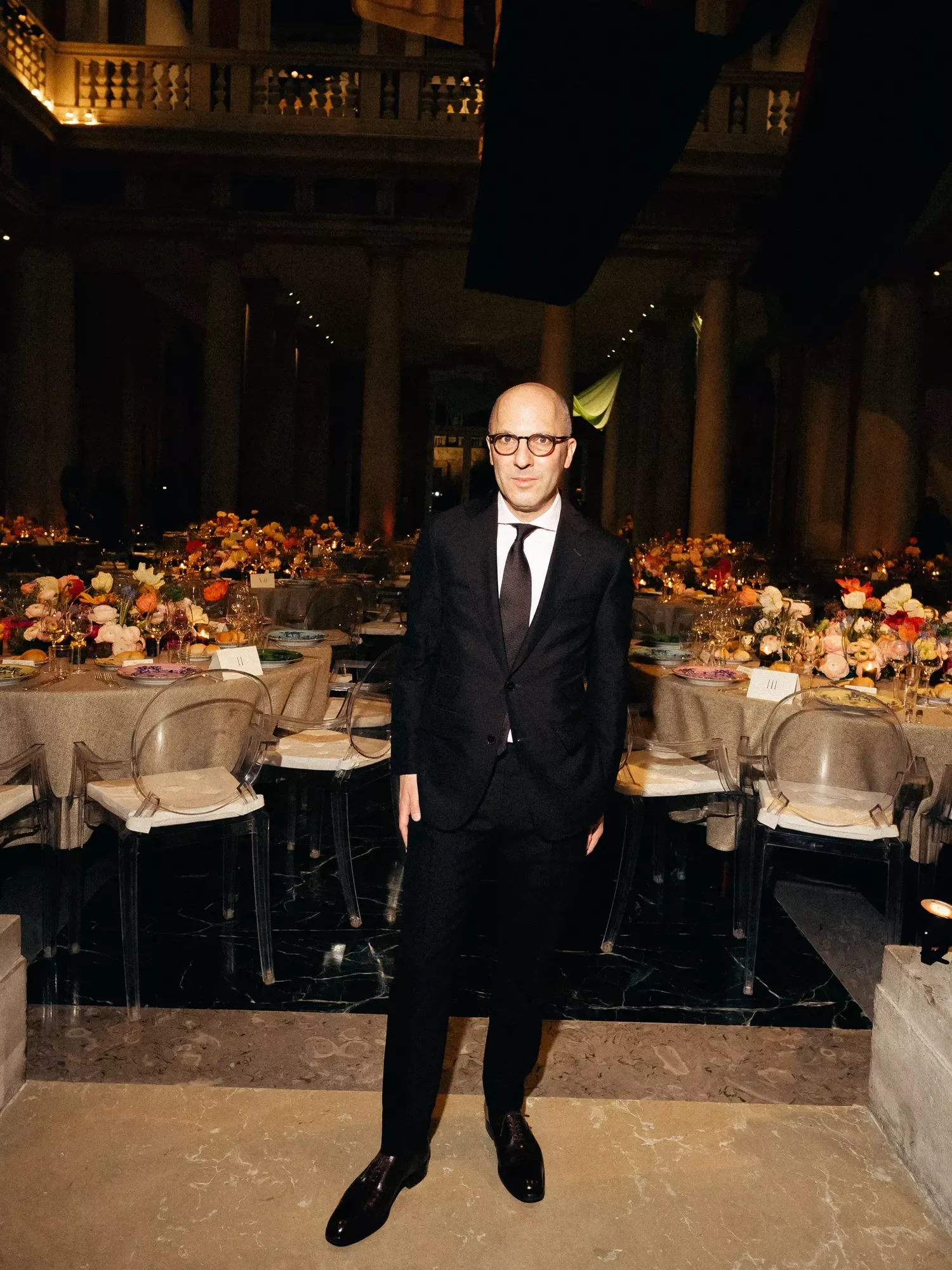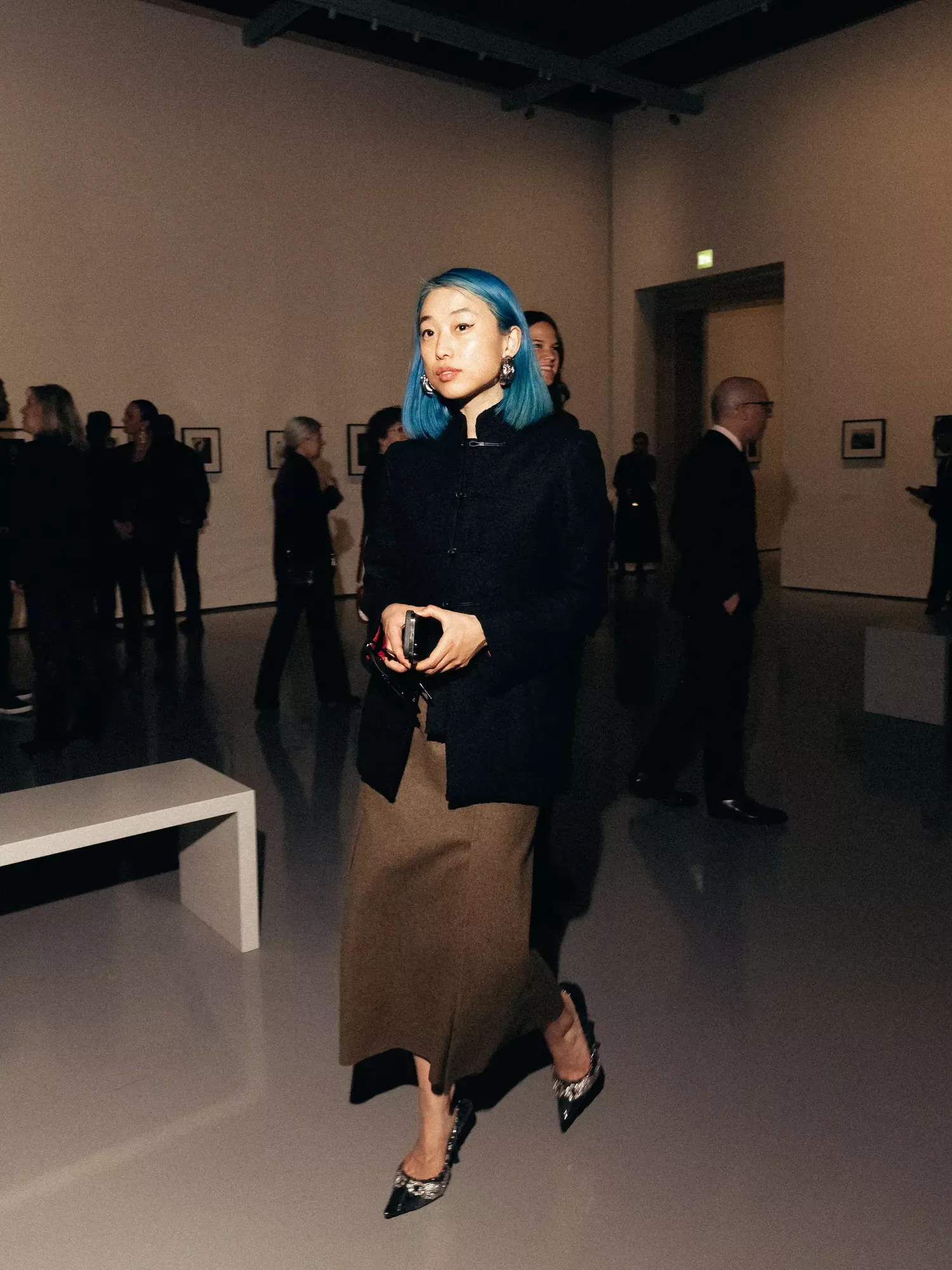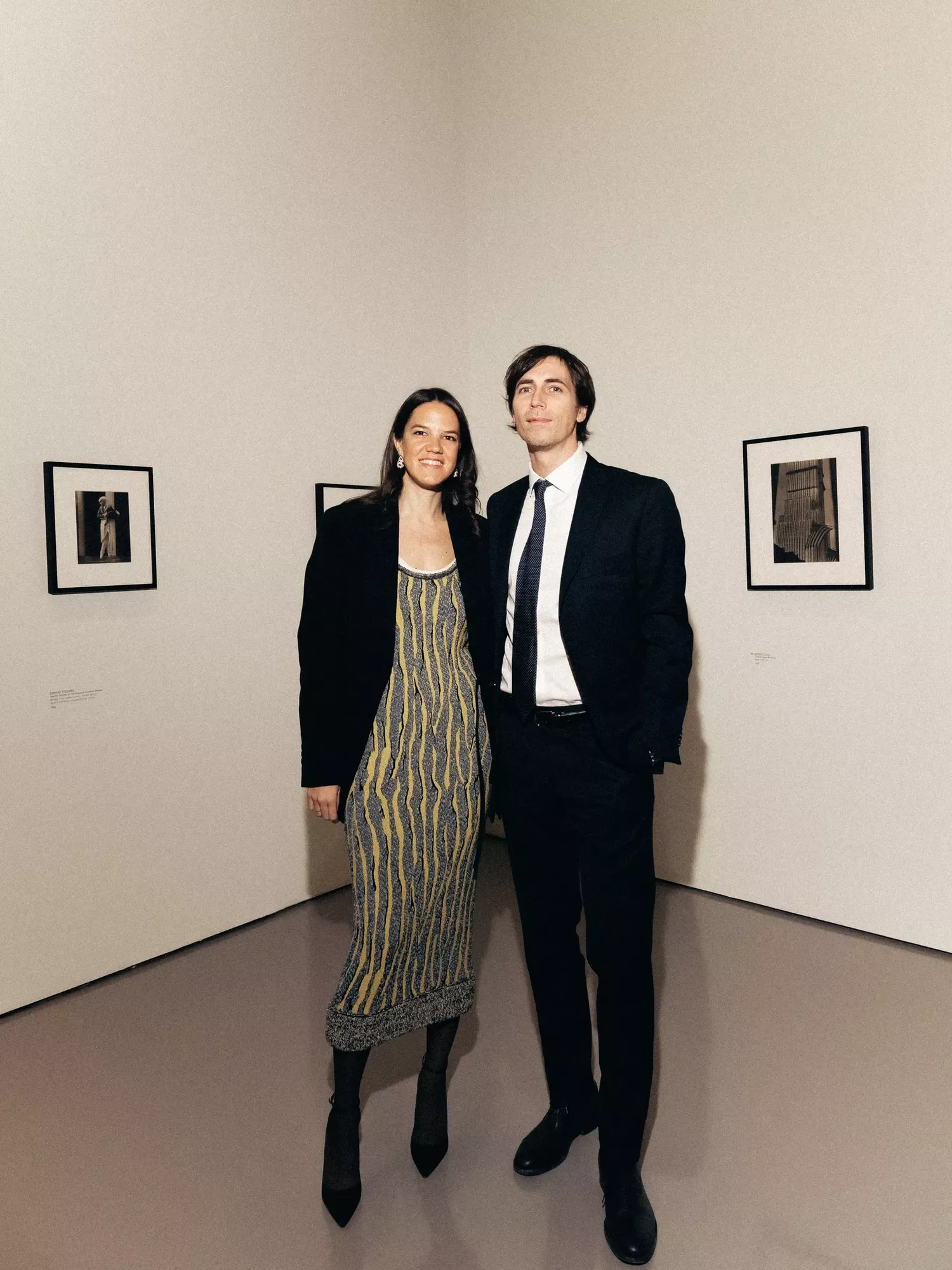 Touring the show on Wednesday night with Anna Wintour, Condé Nast Corporate Photography Director Ivan Shaw, Humery, François Pinault (who was responsible for the acquisition) and his son François-Henri Pinault, it was a challenge to define highlights: almost every picture was extraordinary. Then when you considered that every image took a long-disbanded cast of magazine professionals countless hours in preparation and execution before the shutter was pressed, the level of work on display was overwhelming.
Just a few especially notable images, though, include the 1911 shot taken by Paul Thompson of lawbreaking feminist heroine Dr. Mary Edwards Walker, who was, shockingly, apparently the first woman to wear trousers in public in the United States. Strauss-Peyton's 1921 portrait of Charlie Chaplin unveiled the handsome straightforwardness of a man who bathed himself in costume and character to become the biggest star of his age. Isabey's stylized image of Jean Cocteau at work (highly staged), Steffi Brandl's extraordinarily transgressive shot of Renée Sintenis (a radical sculptress), and Hoyningen-Huene's Josephine Baker completed this early stage.
1/4
David Bailey, Model in a Balenciaga wedding dress, 1967. Photo: Vogue © Condé Nast
Later we would see Stravinsky, Lee Miller (herself a Vogue photographer, of great bravery and renown), Greta Garbo, Joan Crawford, Elizabeth Taylor, and many more. Irving Penn's extraordinary still lives are as artfully composed as any Old Master. There is the first Vogue-photographed cover girl, the biracial bisexual Toto Koopman, in August 1933. Onwards, slowly, unfolds a chronological window, via wartime, into the flowering of culture through the 1950s, '60s, and '70s featuring Karl Lagerfeld, Coco Chanel, Duke Ellington, Arthur Ashe, Veruschka, and Catherine Deneuve – all momentarily visible through the photographers' original prints.
Interspersed with this expansively cast visual story are the works of four contemporary artists, Eric N. Mack, Giulia Andreani, Daniel Spivakov, and Tarrah Krajnak, which work to generate a 21st century imaginative angle on this mammoth retrospective. Krajnak, on site on Wednesday night, explained that she is restaging and shooting photos from the exhibition and her own archive as a form of performative reconsideration, to generate fresh perspective.
Once the tour was done – and we lingered to look for so long that organizers dimmed the lights to shoo us onwards – guests gathered downstairs. They included Matthieu Blazy, Daniel Delcore, Marco De Vincenzo, Sara Battaglia, Francesco Ragazzi, Giuliano Calza, Gilda Ambrosio, and Giorgia Tordini.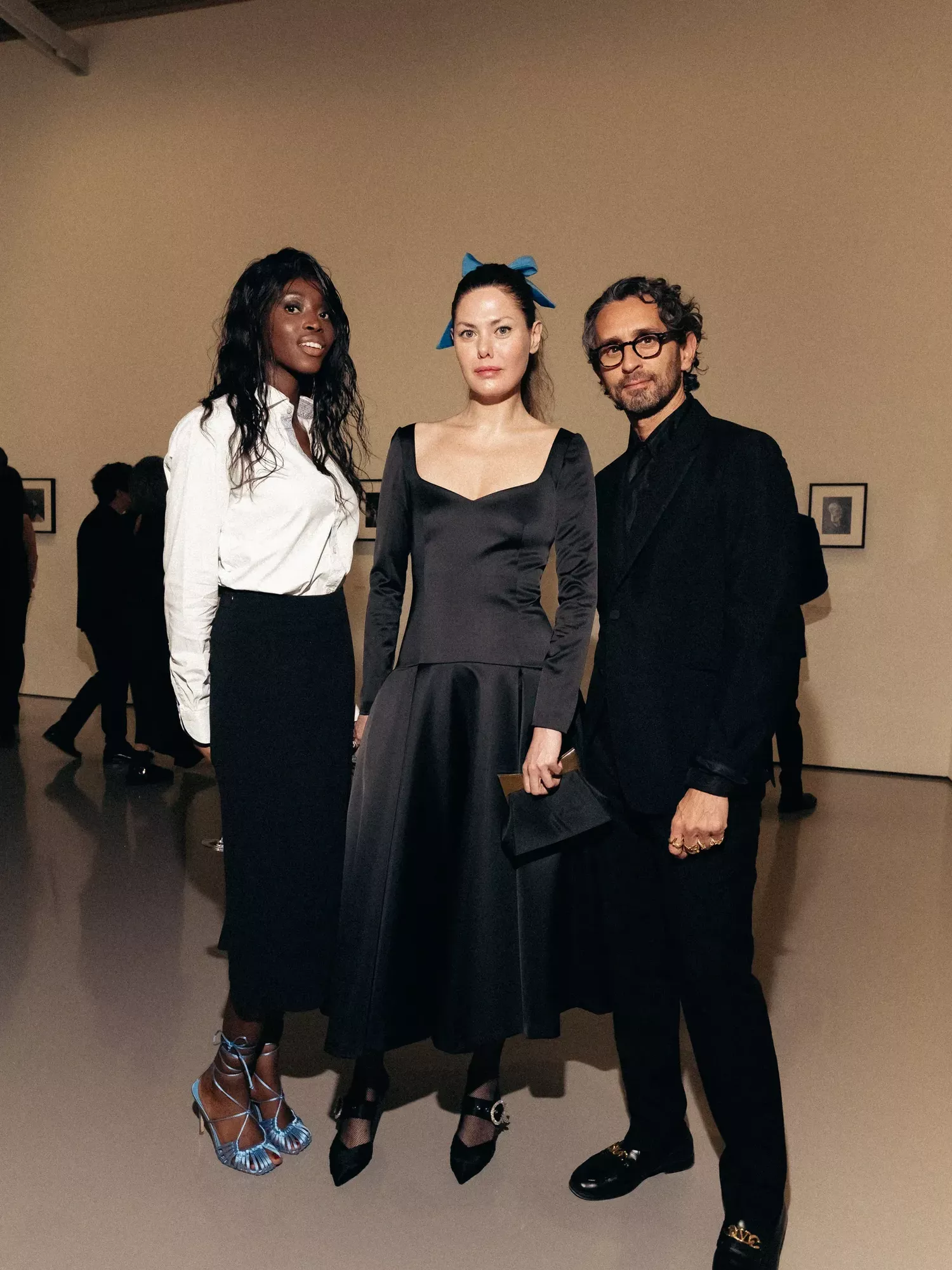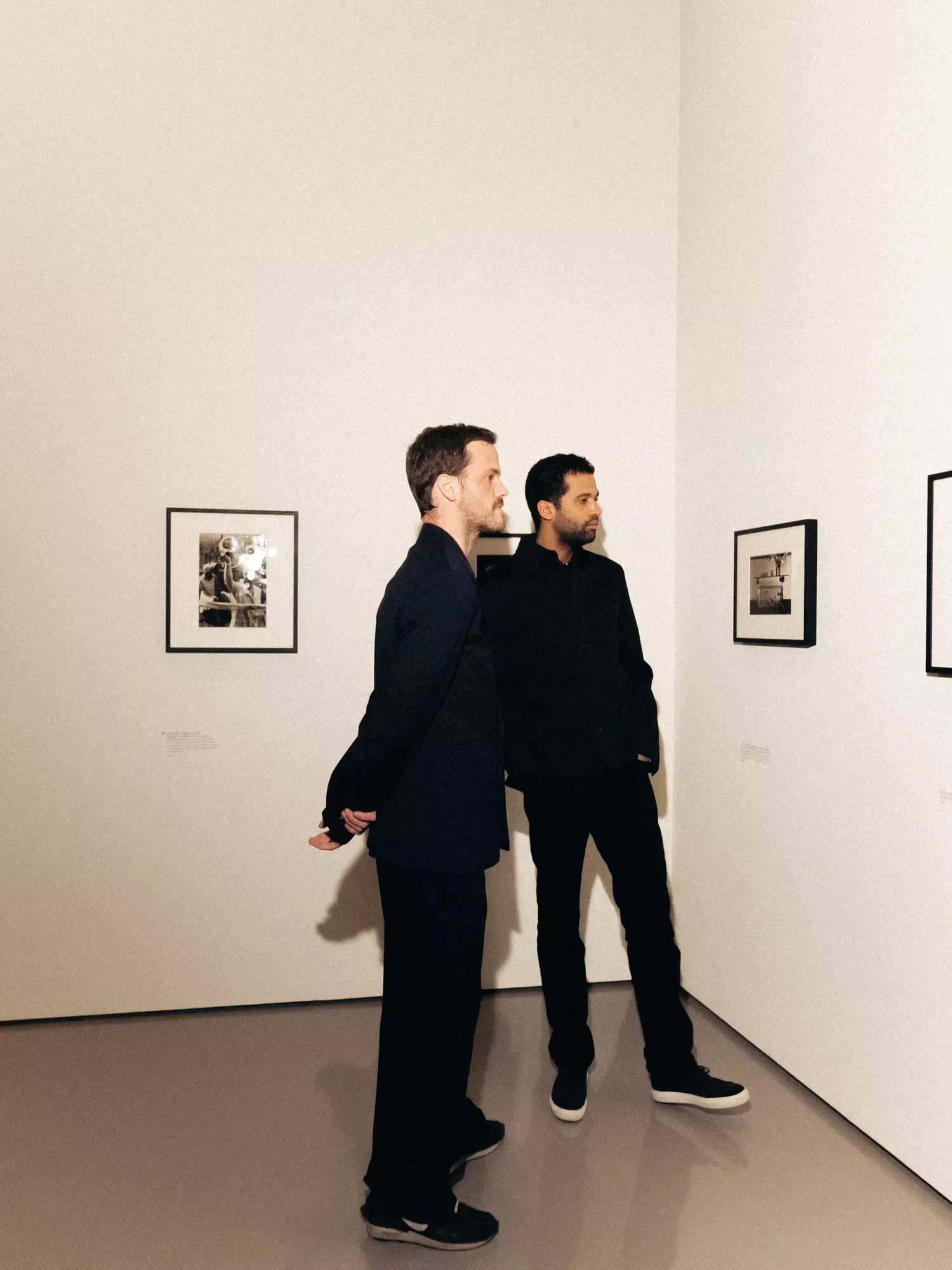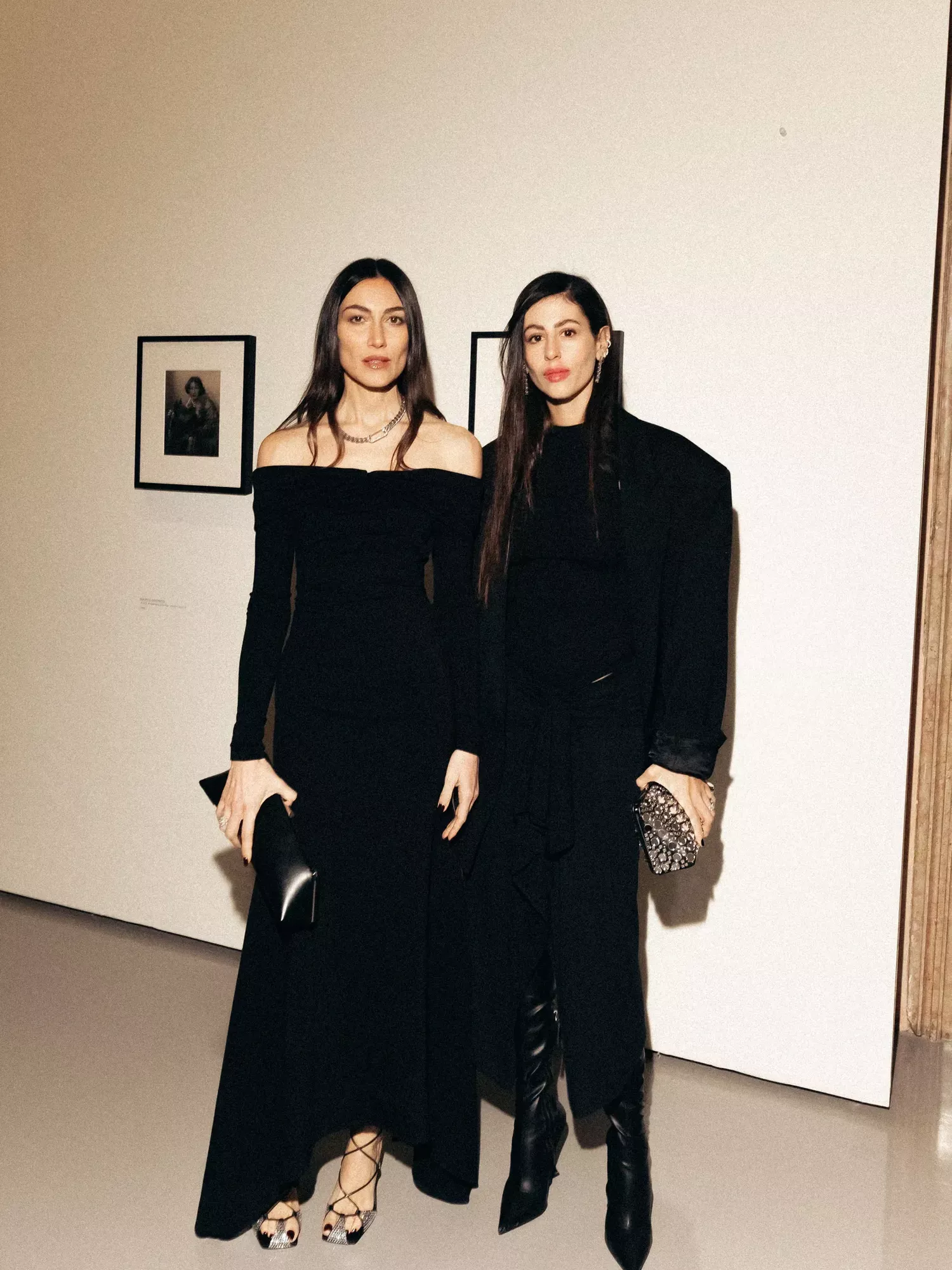 Anna Wintour picked up the mic and said: "As an editor one's nature is always, to be honest, to look forward and to examine the future. But when I looked in awe at this really exceptional collection of maybe the greatest, greatest photographs of the 20th century, I confess I felt a little nostalgic for a different era. I think back to the time when the great Irving Penn took pictures with barely anyone around him; an assistant, a Vogue editor, a model, and his exacting standards. I think of Helmut Newton with his tiny camera and his highly original point of view. Or of a young fashion editor who was sent on a trip for weeks with perhaps just $100 in her pocket, and being told "find a maharajah to put you up!" And somehow, her coming back with stories and images that astonished our readers and our editors alike."
She added: "Closer to my own time at Condé Nast, I'm struck most by the images that caused a stir. In one of the last rooms is Helmut Newton's portfolio, "Story of Ohhh . . . ", from 1975, which was so sexually liberated that Vogue readers were aghast and canceled hundreds and hundreds of subscriptions… Alexander Liberman, who first brought me to Condé Nast, and was our legendary editorial director, commissioned so much of the work that you see here. 'Choose the pictures that burn the page,' he would always say."
On Wednesday night, the pictures that once burned the pages of Vogue as photographic crystallizations of the contemporary were transformed. On the walls of the Pinault Collection's Palazzo Grassi they become just as beautiful, and still sometimes incendiary, objects of history.
'Chronorama' is open to the public at the Palazzo Grassi from March 12 until January 7 next year.