For the first time ever in Sweden, the images of Peter Lindbergh are on show. We speak to Benjamin Lindbergh, son of the late, great photographer, about the power of the new 'Lightness of Being' exhibition and what exactly made his father's work so impactful
Few photographers have impacted the fashion industry, and popular culture on the whole, quite like Peter Lindbergh. His work – notoriously rendered, almost always, in black and white – has influenced generations of designers, creators and image-makers. And, unsurprisingly, his nearest and dearest, including his son, Benjamin Lindbergh. "I was on many shoots, witnessing the images being created," Benjamin Lindbergh, one of Peter's four children, recounts to Vogue Scandinavia. "Either as a child playing next to the set," he goes on, "or later as a young adult working as an assistant."
Benjamin now holds the role of president of the Peter Lindbergh Foundation and has played a key role in bringing his father's images to Sweden for the first time ever by way of the capital's renowned cultural institution, Fotografiska. The retrospective exhibition, 'Lightness of Being' comprises a curated selection of the entire breadth of Peter's vast career – including that shot of supermodels Naomi, Cindy, Linda, Tatjana and Christy that made for a game-changing Vogue cover in 1990.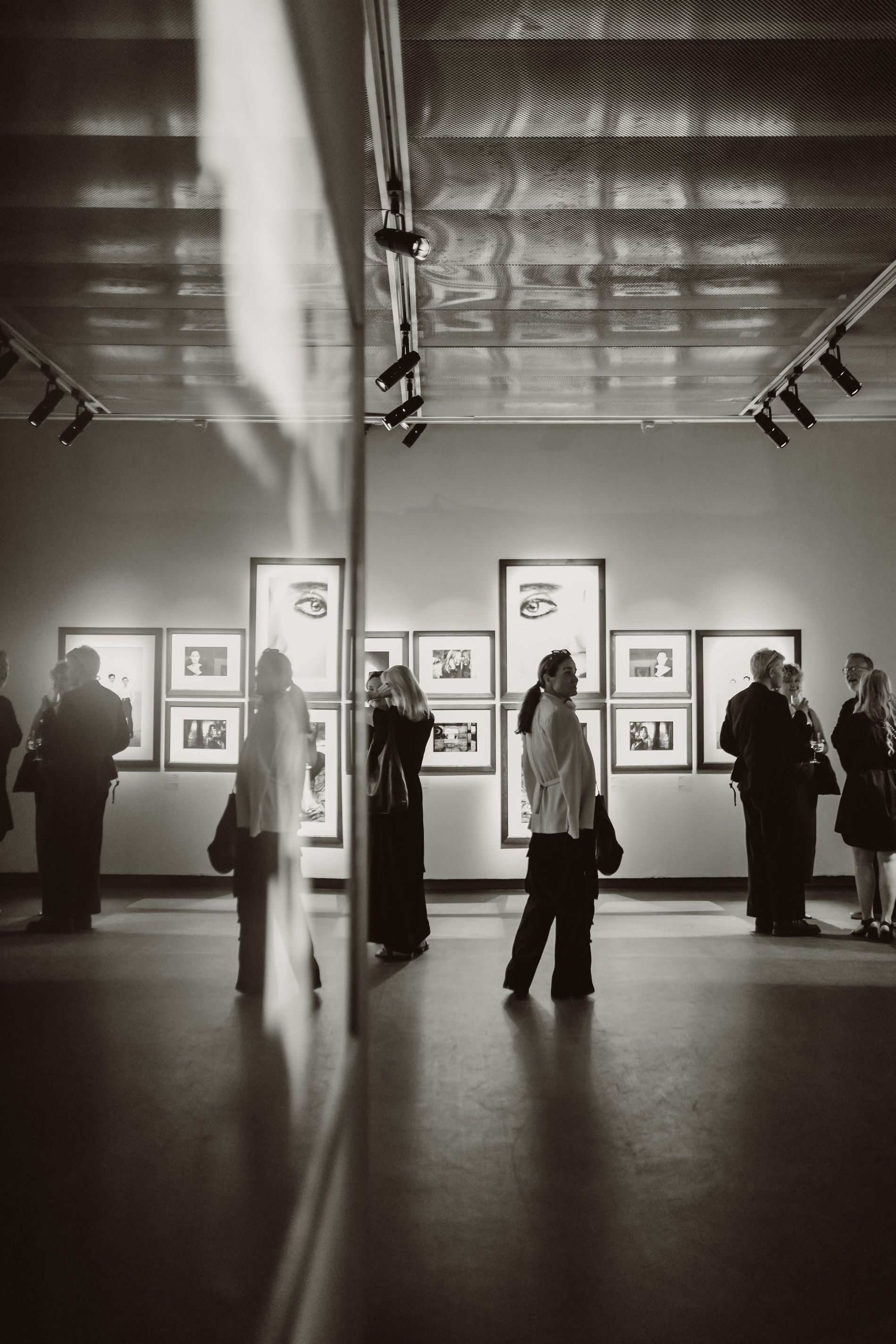 Guests at the opening of 'Lightness of Being' at Fotografiska in Stockholm. Photo: Kajsa Göransson
Peter grew up in Germany before moving to Paris early on to pursue his photographic career. Originally trained in fine arts, he turned to photography in the late '70s, soon developing his own unique aesthetics. He was a master of monochromatic photography, utilising the entire spectrum, and had a way of capturing a subject's essence and sense of vulnerability. Benjamin has been involved in preserving and showcasing his father's work for some time, especially since Peter's passing in 2019.
"This exhibition marks the very first time presenting my father's photographs in Sweden, thanks to Fotografiska," Benjamin says. "We hope this installation shining a new light on his legacy will pay tribute to his trailblazing vision on fashion photography, as well as resonate among younger generations."
I believe the Lindbergh way of portraying women truthfully – without artifice or superficial filter – is still relevant in regard to how beauty might be defined today.
Benjamin Lindbergh
"I believe the Lindbergh way of portraying women truthfully – without artifice or superficial filter – is still relevant in regard to how beauty might be defined today," Benjamin reflects.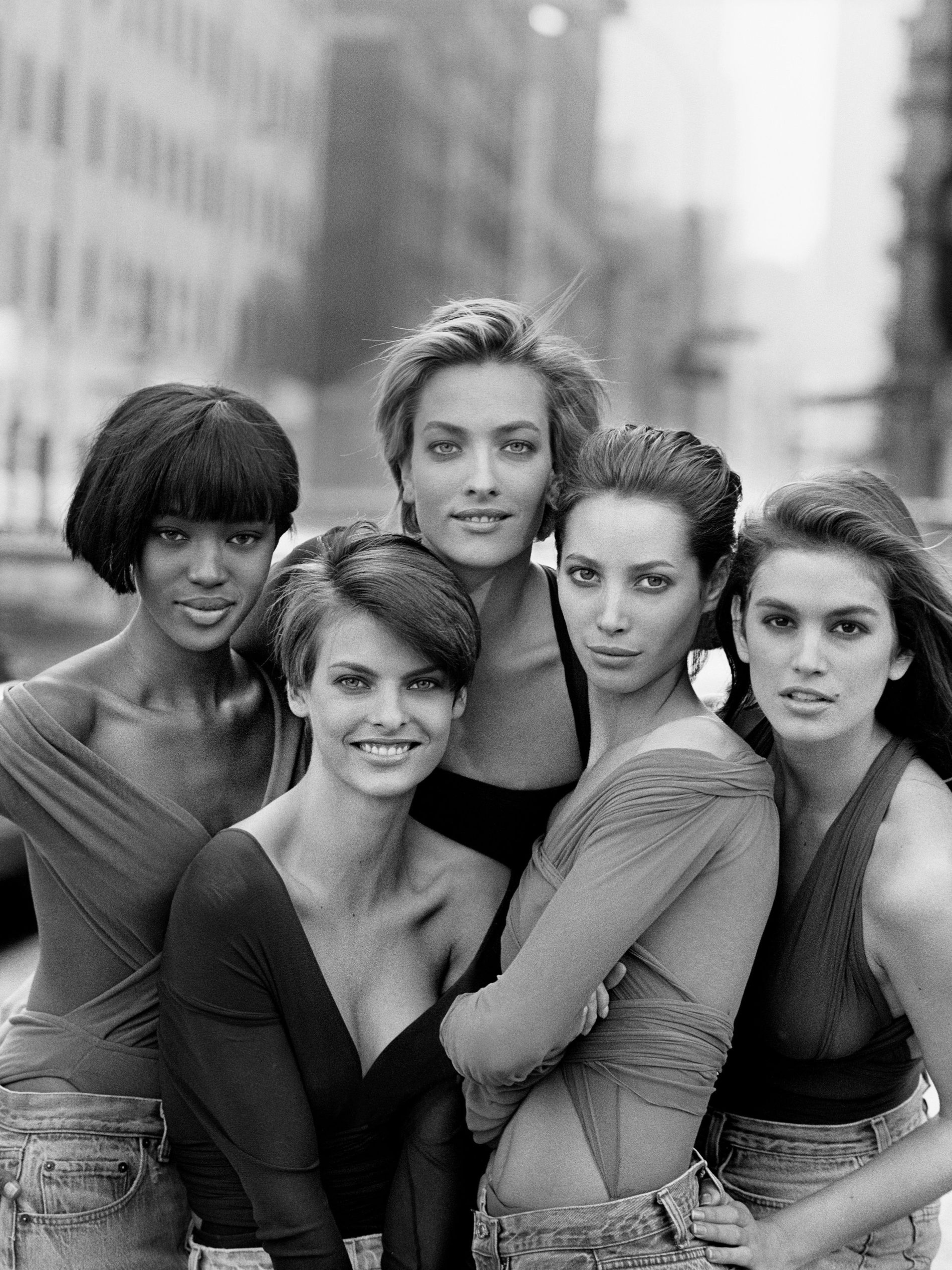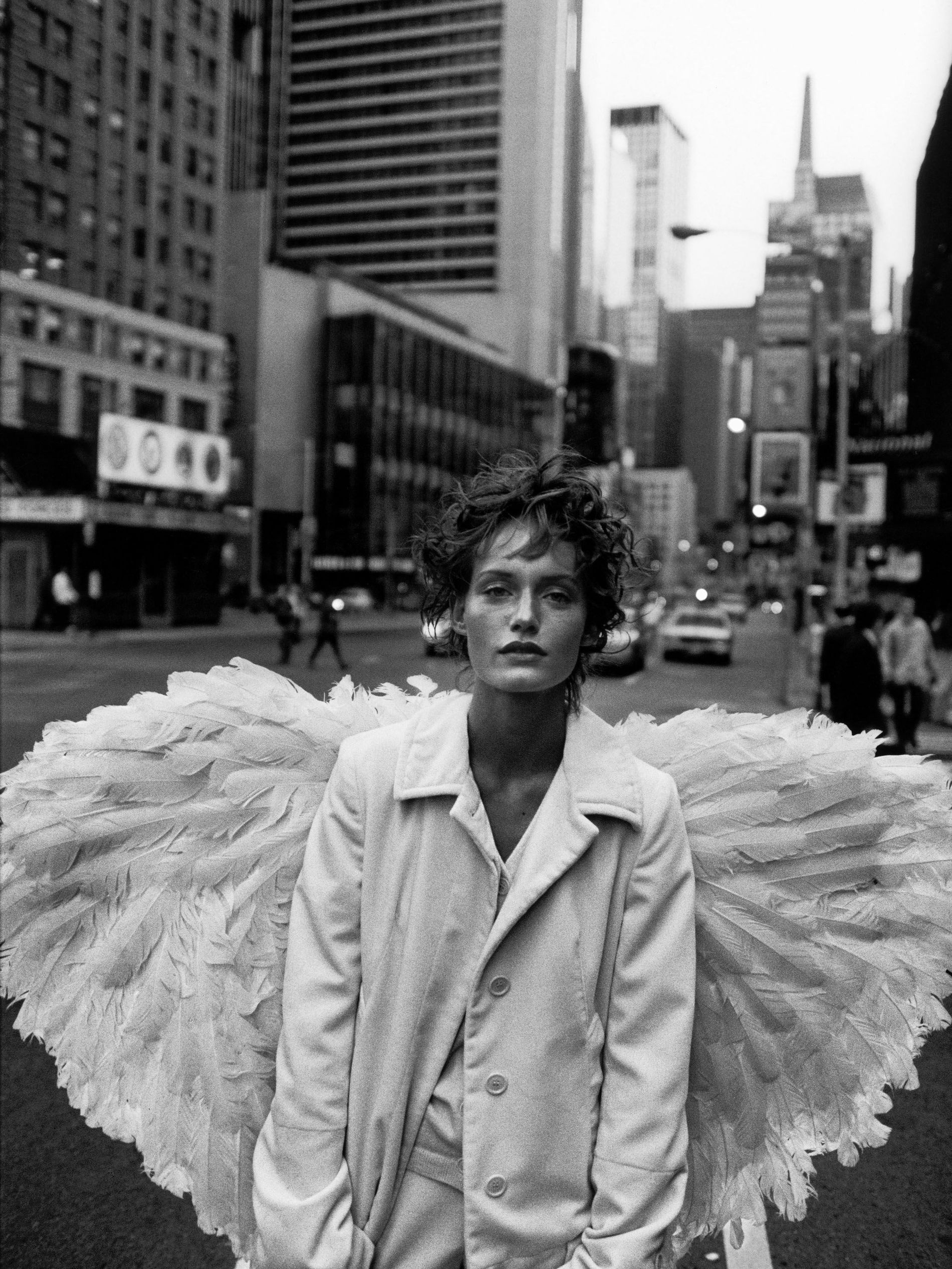 With around 100 of Peter's images showcased, in no particular chronological order, 'Lightness of Being' presents all of the elements that inspired his work: from industrial landscapes to coastlines, from science-fiction to dance and '20s expressionism, diving into the art of creating striking narratives within the framework of fashion.
Giomar Hydén, director of exhibitions at Fotografiska, sees the exhibition as an important milestone for both Fotografiska and Sweden. "It has long been a dream for us to exhibit Peter Lindbergh at Fotografiska, and particularly in such an extensive exhibition as the one we have now created together with the Peter Lindbergh Foundation," Hydén says. "Peter Lindbergh always succeeded in engendering a powerful authenticity in the meeting between the photographer and his subjects, with an aura of timelessness."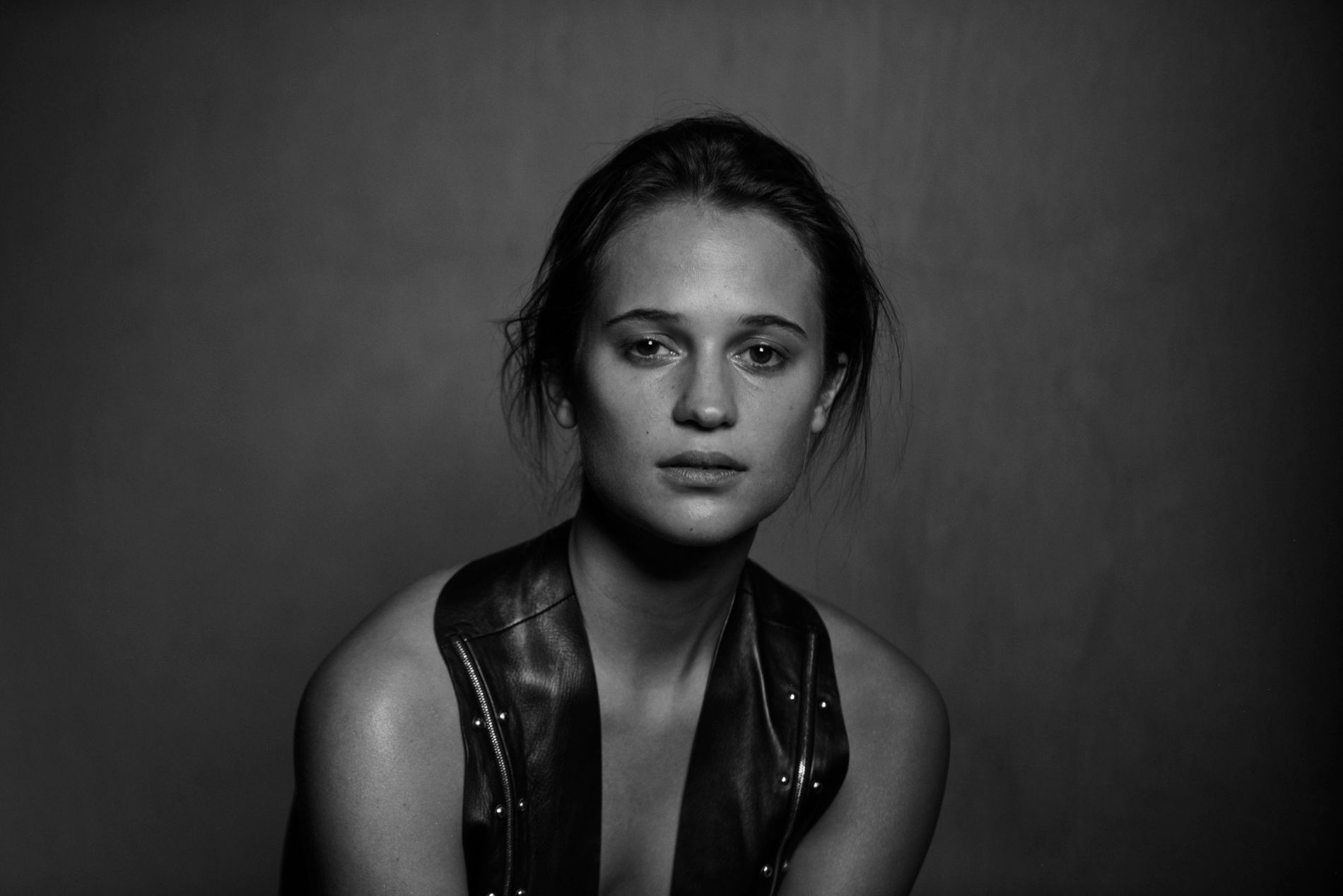 What is it that created the aura of timelessness, that iconic spirit, in Peter's work? "The fact that he never followed trends," Benjamin responds. "He always stayed true to his vision without making compromises are some of the reasons his portraits are, in my opinion, timeless," he says.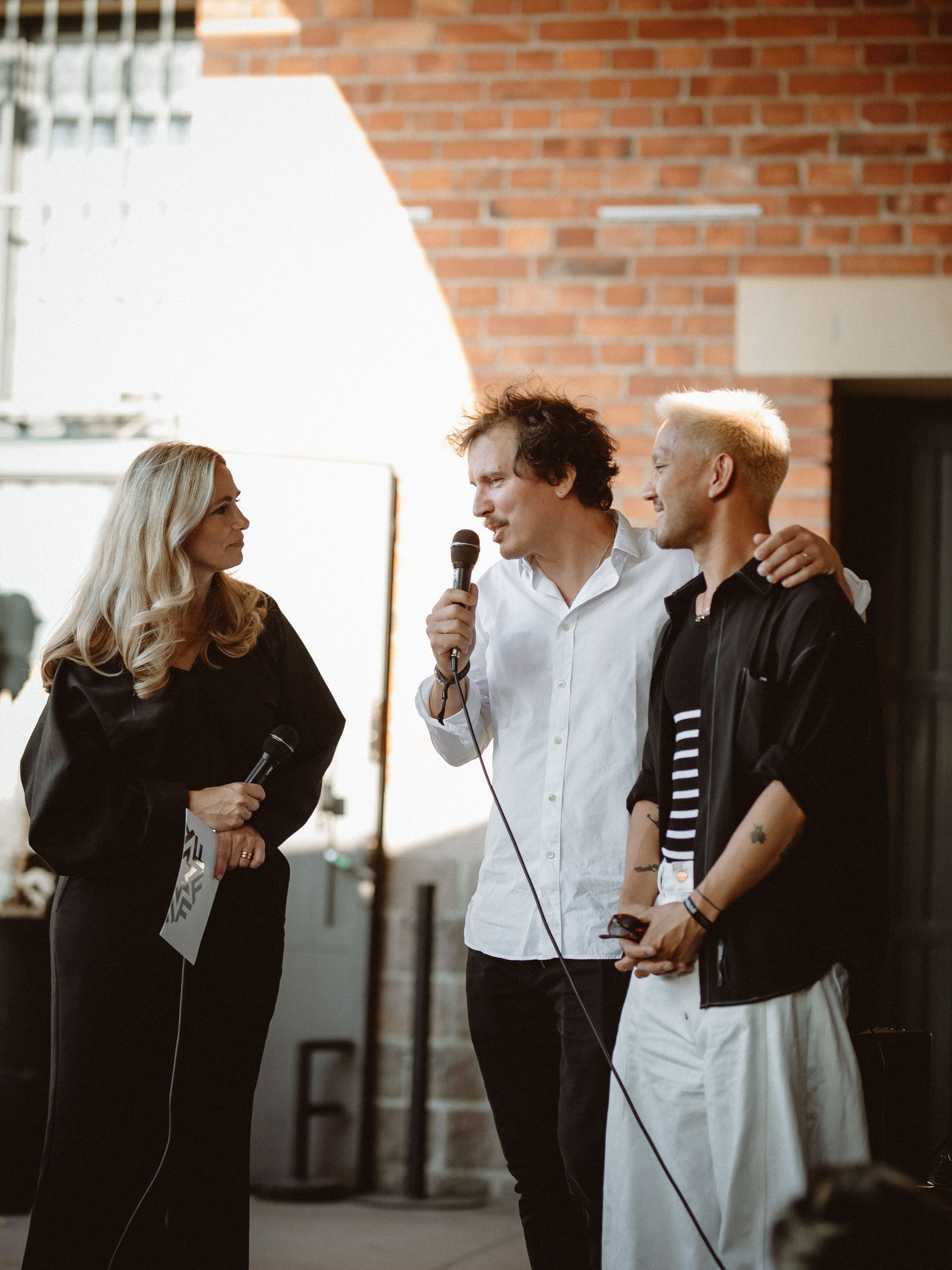 Benjamin Lindbergh addresses guests at the opening of 'Lightness of Being' at Fotografiska Stockholm. Photo: Kajsa Göransson