This year's theme was 'America: A Lexicon of Fashion,' and the Norwegian designer understood the assignment.
At the Metropolitan Museum of Art's Costume Institute Gala on Monday, Ciara's look was an ode to her Super Bowl-winning husband.
For Ciara's look, Dundas took inspiration from her spouse, professional NFL-player Russell Wilson. The number three that she sported (quite literally) is the same number that Wilson wears for the Seattle Seahawks. The backless neon green dress, featured cutouts and had all the sex-appeal and glamour one has come to expect from Peter Dundas' work. This isn't the first time Ciara has worn a Dundas creation to the Met Gala.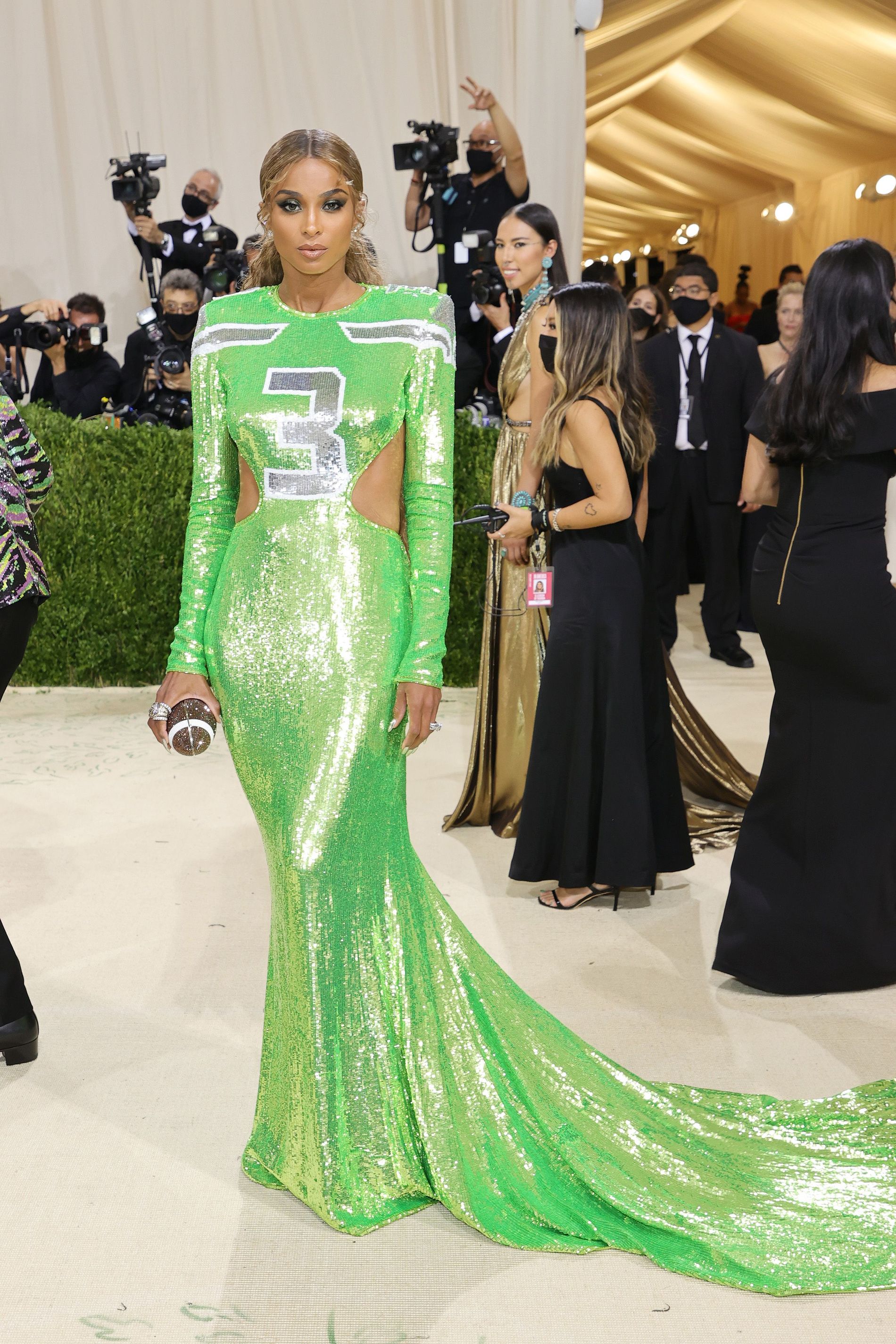 Ciara's American football accessories were appropriately on theme.
"This is our third Met together. He showed me idea and I was like this is it," said Ciara speaking to Keke Palmer on the Met red carpet. "Fashion is a big part of how I express myself, when you look at old photos and be like, 'What was i thinking?' But we have to continuously express ourselves and challenge ourselves," explained Ciara.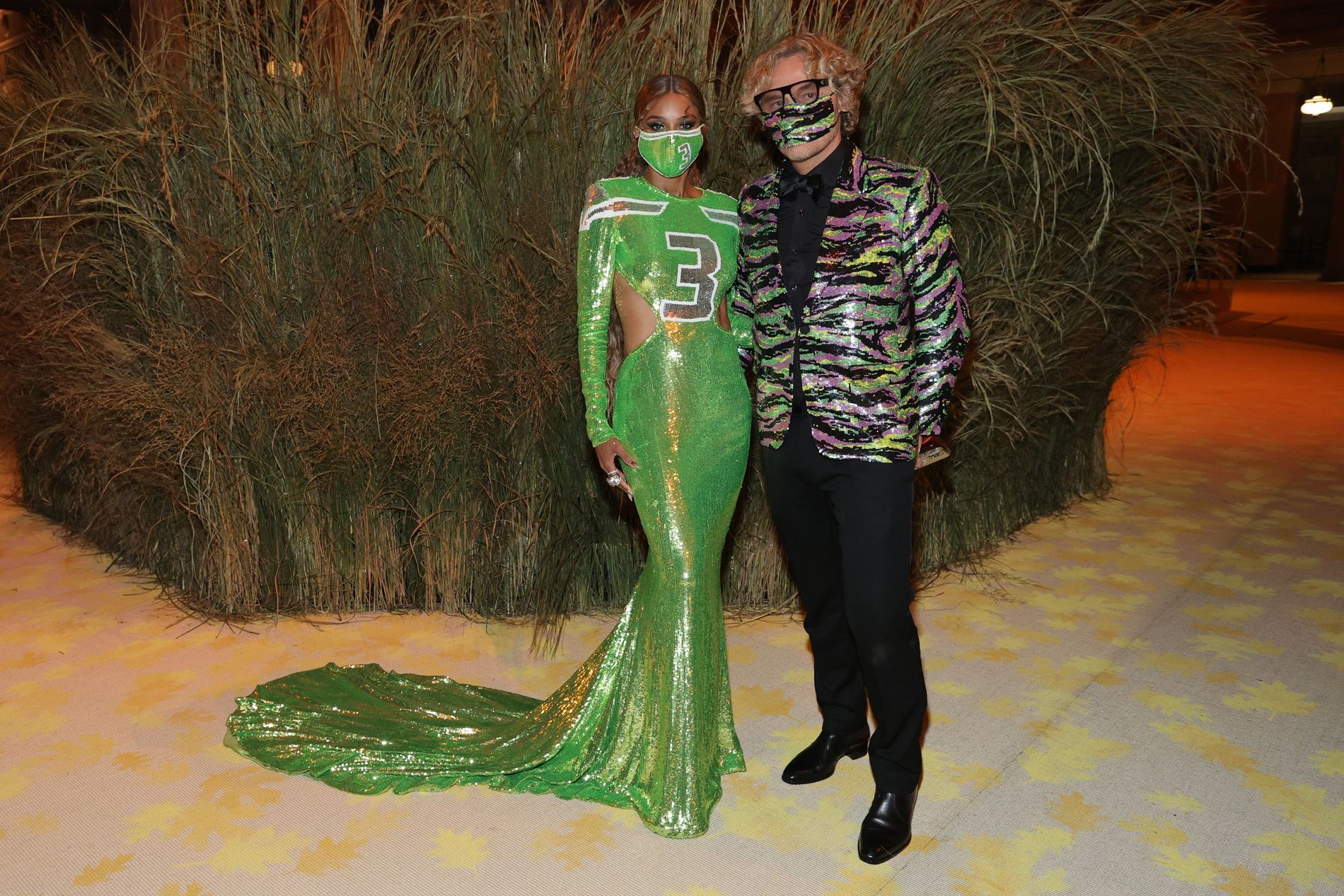 The glamorous tribute to Wilson didn't stop at her gown, the signer completed her sporty ensemble with the ultimate accessory: Wilson's 2013 Super Bowl ring, as well as a crystal embellished football clutch.
The star opted for slicked back hair which was styled into a low ponytail, and soft waves which was finished off with emerald green eye shadow to compliment the Dundas dress.