"All this so I look like I'm not wearing any makeup," the Czechoslovakia-born, Sweden-raised supermodel joked about her routine to her followers on Instagram. Get the low down on her hacks and shop her go-to products now
All products featured on Vogue are independently selected by our editors. However, when you buy something through our retail links, we may earn an affiliate commission.
"This is when I want to look a little bit more presentable," Paulina Porizkova opens her 10 minute long reel, shared recently with her extensive fanbase of followers on Instagram.
A breath of (real) fresh air, her incomparable content has once again found its way onto our feeds as the impossibly photogenic 57-year-old model shares a candid look into her daily makeup look.
Rummaging through trusted favourites, Porizkova talks us through her love of serum foundations, over-all rosy glow and how only a pinch of translucent powder really goes a long way.
Ready to revamp your very own daily makeup routine? Below, nab Porizkova's tried-and-tested product recommendations (or our locally available alternatives) and her step-by-step tips for a natural every day look:
Ilia
Super Serum Skin Tint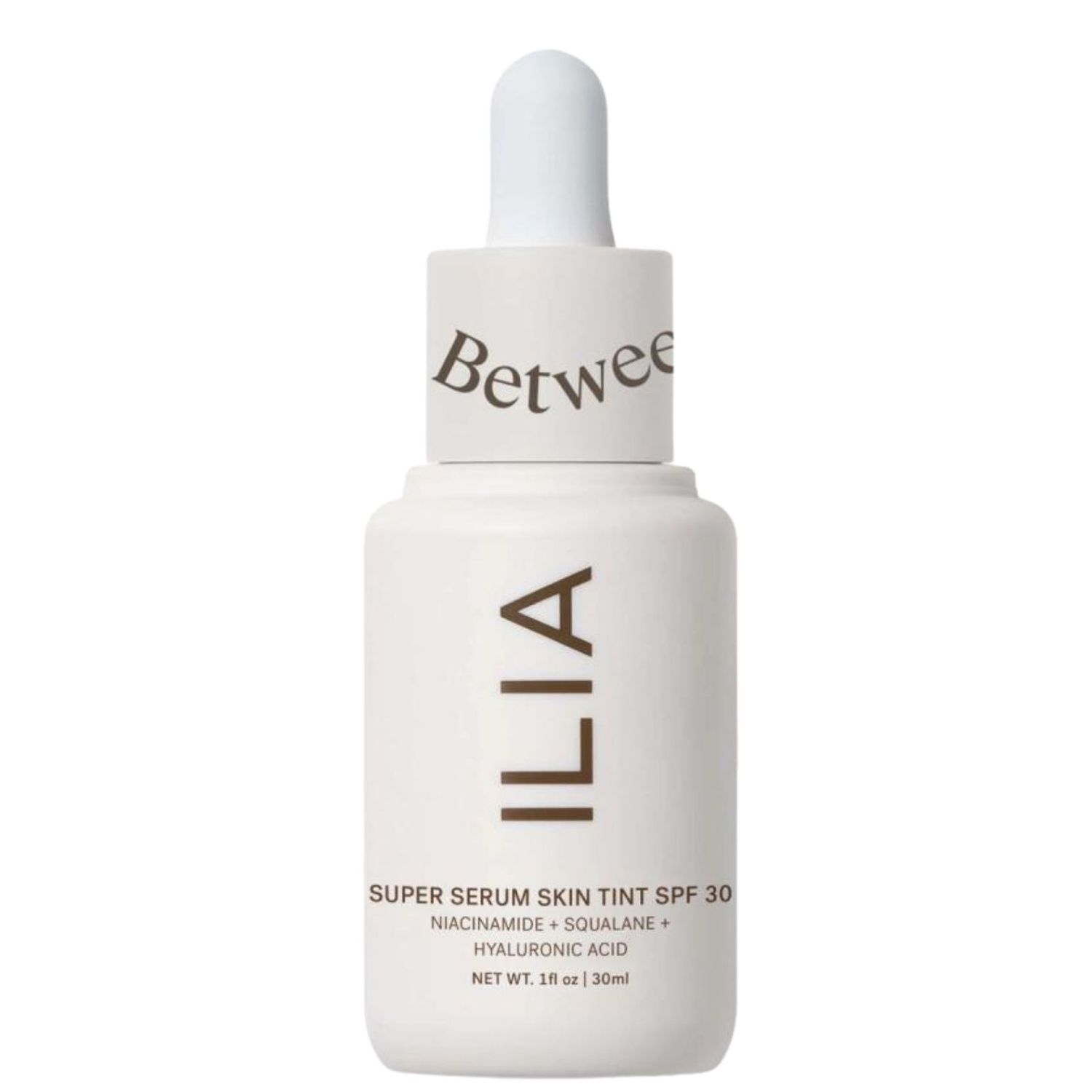 Super Serum Skin Tint by Ilia
"This is a super serum skin tint with SPF 40, which is great because then you don't have to use an SPF underneath" says Porizkova, showing how she uses the handy-dandy dropper to apply Ilia's serum foundation to her fingers before gently patting the light-weight formula into her skin. "I usually just put it on with my hands," she notes, adding that the scent is "heavenly".
Colorescience
Colorescience Total Eye 3-in-1 Anti-Aging Renewal Therapy for Wrinkles & Dark Circles, SPF 35, Fair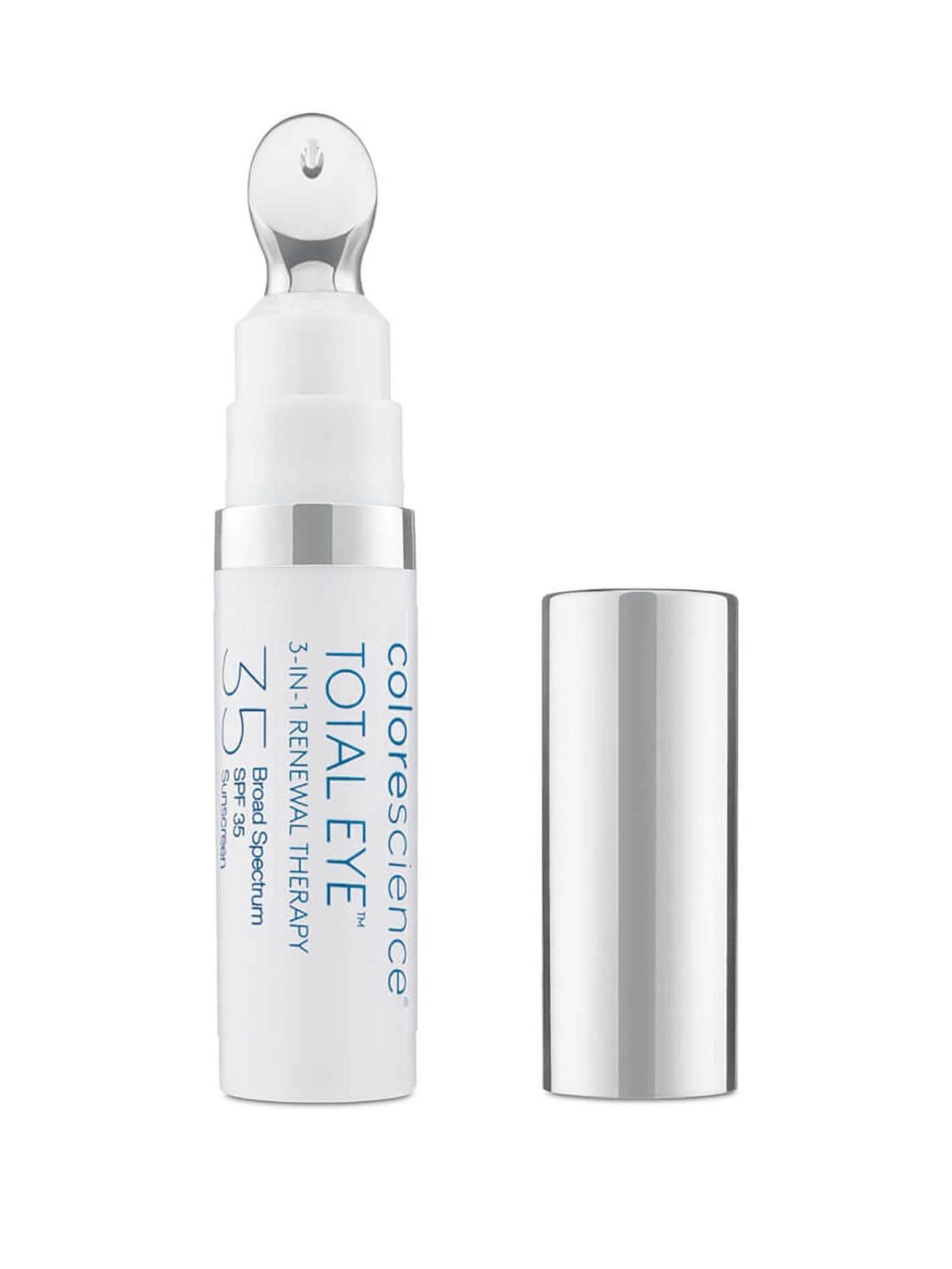 Via Colore science nordic
Total eye 3-in-1 renewal therapy by Colorescience
After her light layer of "serum-slash-SPF", Porizkova reaches for Colorescience Total eye 3-in-1 renewal therapy with SPF35. "This is a product I can not live without," the model comments while applying the concealer to her under-eye area with the applicator. "It sometimes goes on a little heavy so you can put it on your hand," Porizkova advices. "This is what I wear everyday because it protects the skin under my eyes," she continues, noting how the colour shifting pigments are great for a large variety of skin tones.
Nars
Light Reflecting Collection Setting Powder Pressed Crystal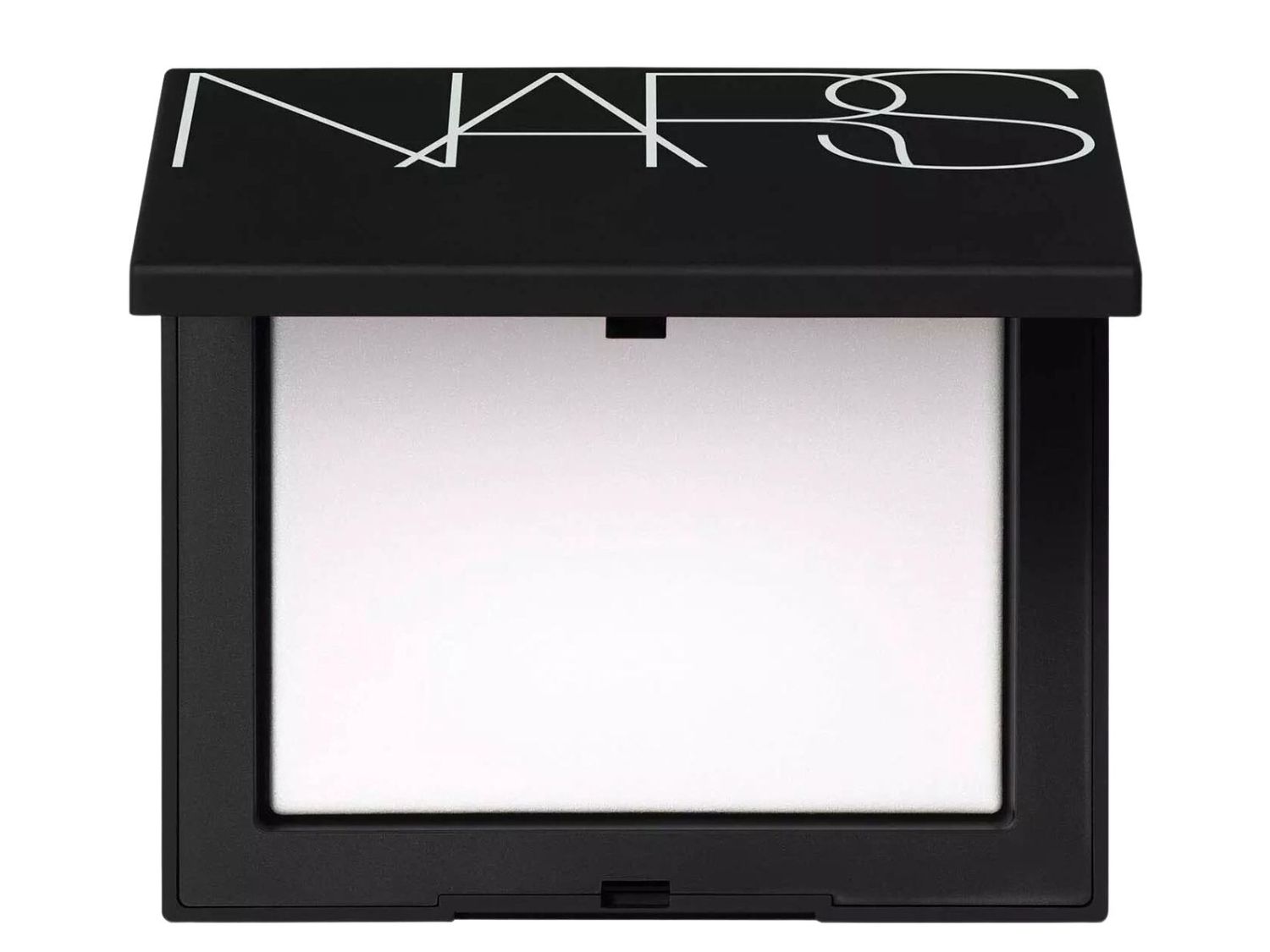 Light Reflecting Collection Setting Powder Pressed Crystal
While she isn't a fan of caked on powder, the glossy finish of the foundation and concealer can sometimes need to tamed. "I don't mind being shiny. It's better with older skin," Porizkova shared. "But I put on a little bit of NARS powder, which is translucent powder, with a brush so it doesn't get heavy or cakey." The powder sets the serum, locking it into place as long as Porizkova can keep from touching her face.
Jones Road
Miracle Balm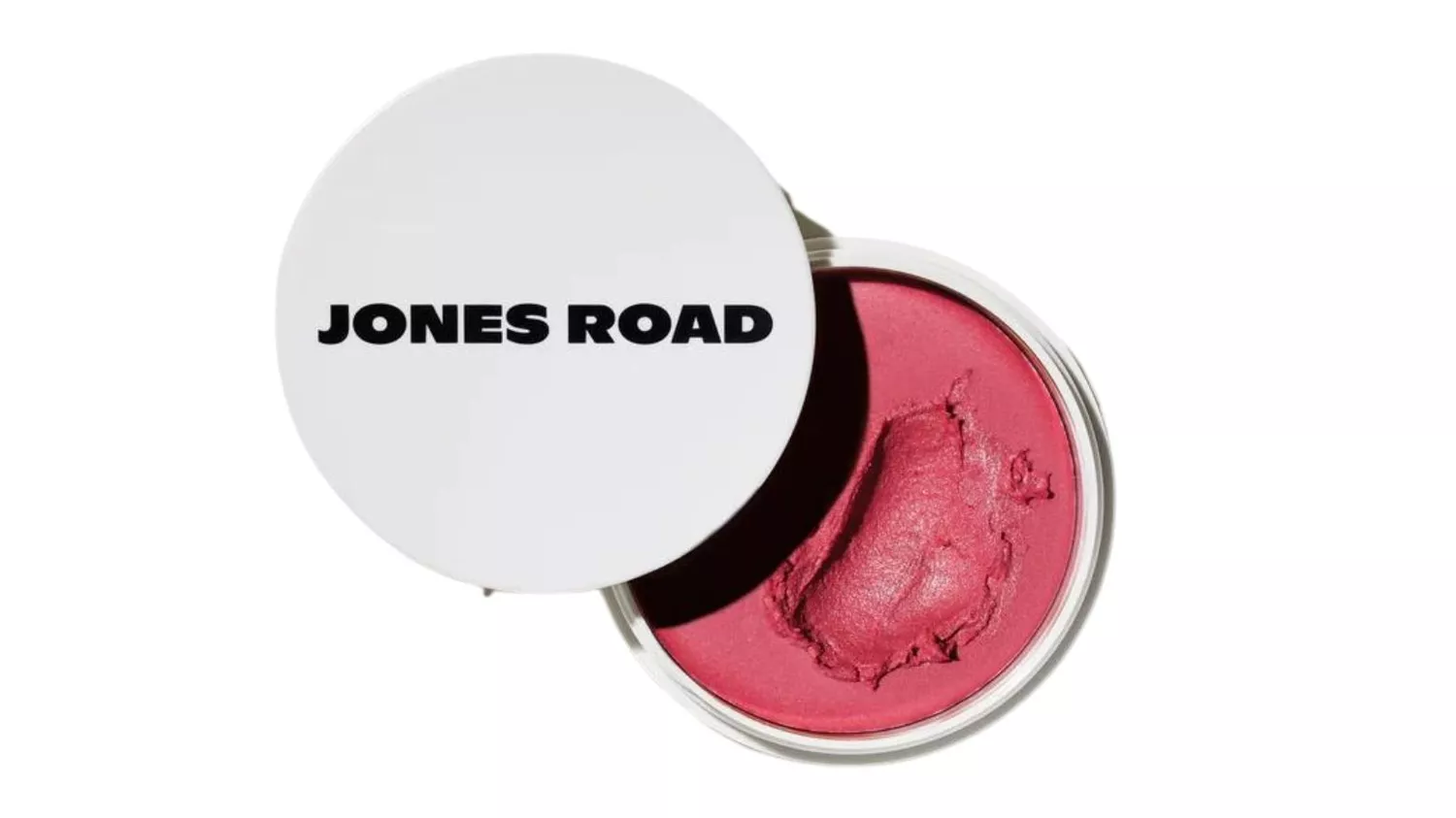 Miracle balm by Jones Road
"Here comes the easy part," Porizkova says as she reaches for a well-loved tub of cream blush. It is Jones Road's Miracle Balm in Flushed, a "new discovery" which Porizkova seems to adore. Sadly, the product is not available in the Nordics, but a similar effect can be achieve with Ilia's multi-stick in Lady Bird. Using a small, dense brush, Porizkova applies the product to the apples of her cheeks before blending it out with a large fluffy stipple brush. "The texture of this is really creamy," she says. "It gives this light sheen of pink. Like you've been exercising or just having fun."
Thrive Causemetics
Liquid Lash Extensions Mascara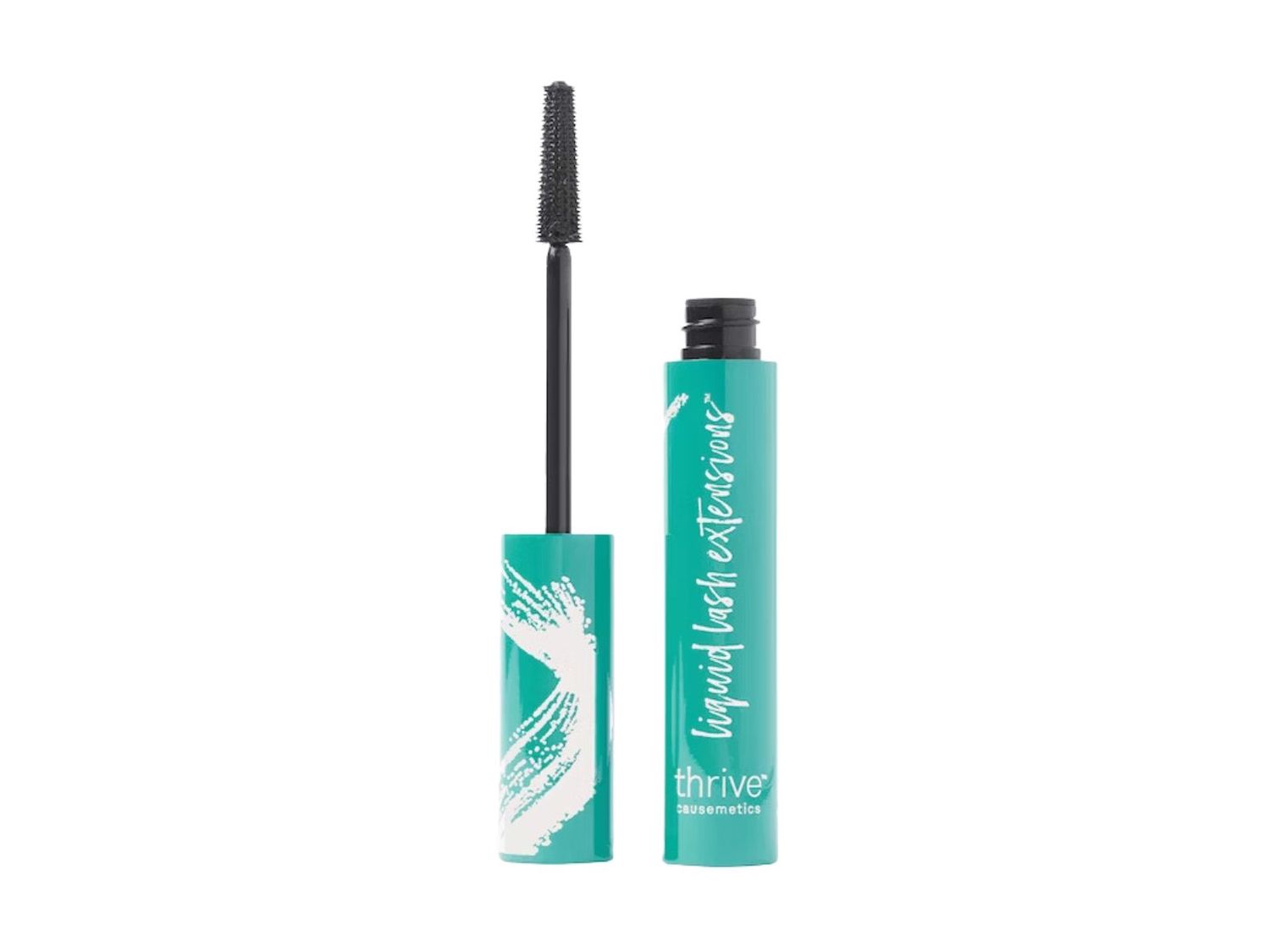 Liquid Lash Extensions Mascara by Thrive Causemetics
"This is Thrive Cosmetics," Porizkova says, introducing her waterproof mascara. "I absolutely love this mascara," she goes on, noting how it coats every lash. "And it doesn't come off if you cry, or if you're in the rain or anything unless you put some warm water on it, which is really quite amazing." But, Porizkova comments, it glides right off in the shower. Sadly, Thrive is not available in the Nordics, but Sensai's 38c is a great option.
Thrive Causemetics
Infinity Waterproof Eyeliner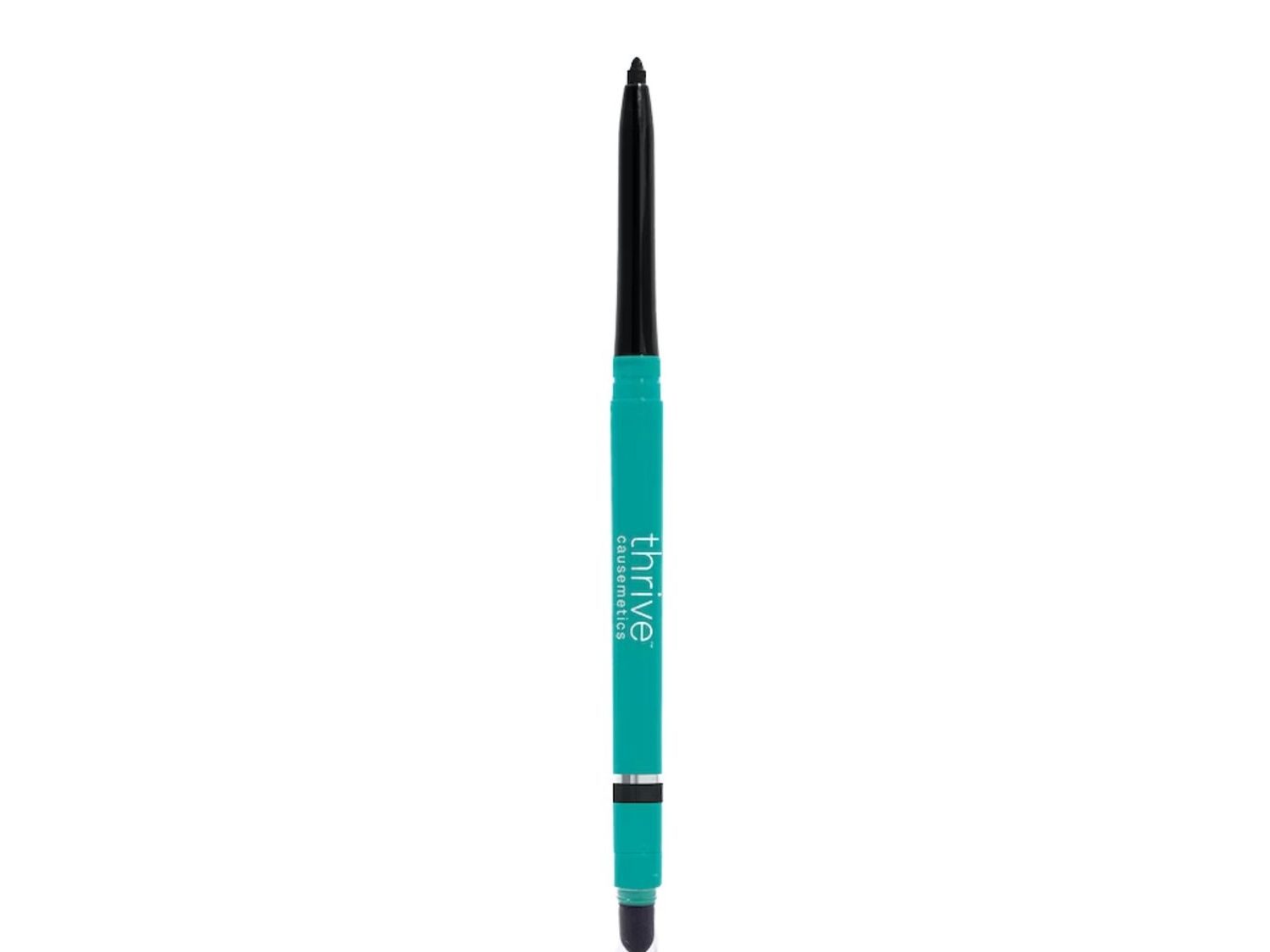 Infinity Waterproof Eyeliner by Thrive Causemetics
"A little trick that I have just learned recently from some very skilled makeup artists is to put a black line inside the upper eyelid," Porizkova says as she concentrates on applying her waterproof Thrive eyeliner. "It makes your lash line even more distinct." As previously mentioned, Thrive is unavailable in the Nordics – but might we suggest the Vogue Scandinavia-approved Double Wear Infinite Waterproof Eyeliner from Estée Lauder.
Anastasia Beverly Hills
Brow Wiz Ash Brown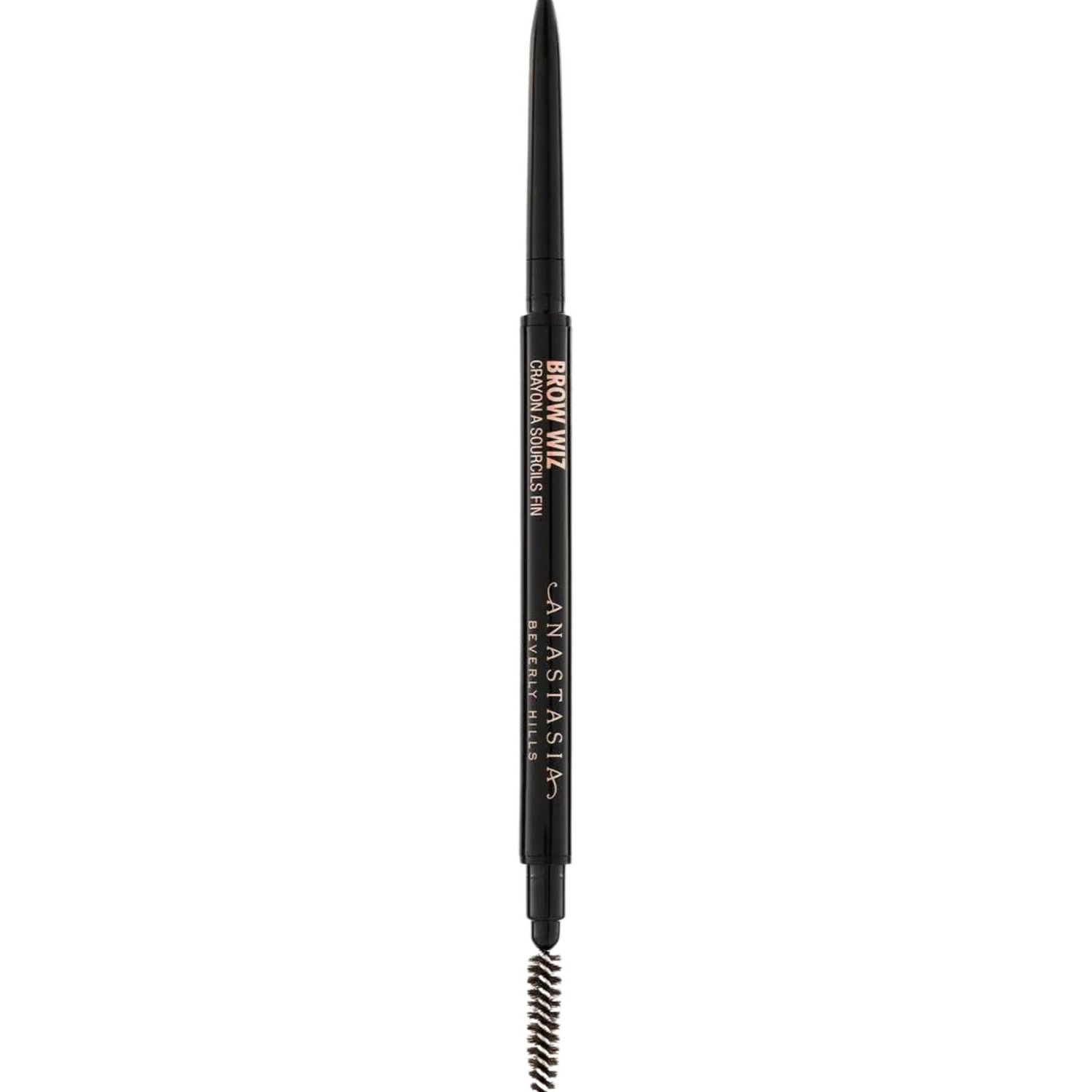 Brow Wiz Ash Brown by Anastasia Beverly Hills
"And that is the full extent of my day," Porizkova smiles. "Sometimes I will do a little eyebrow," she adds. The product of choice? Anastasia Beverly Hill's eyebrow pencils in a shade that is very ashy because she doesn't "care to have red eyebrows."
Beauty Pie
2-in-1 Clear Brow Gel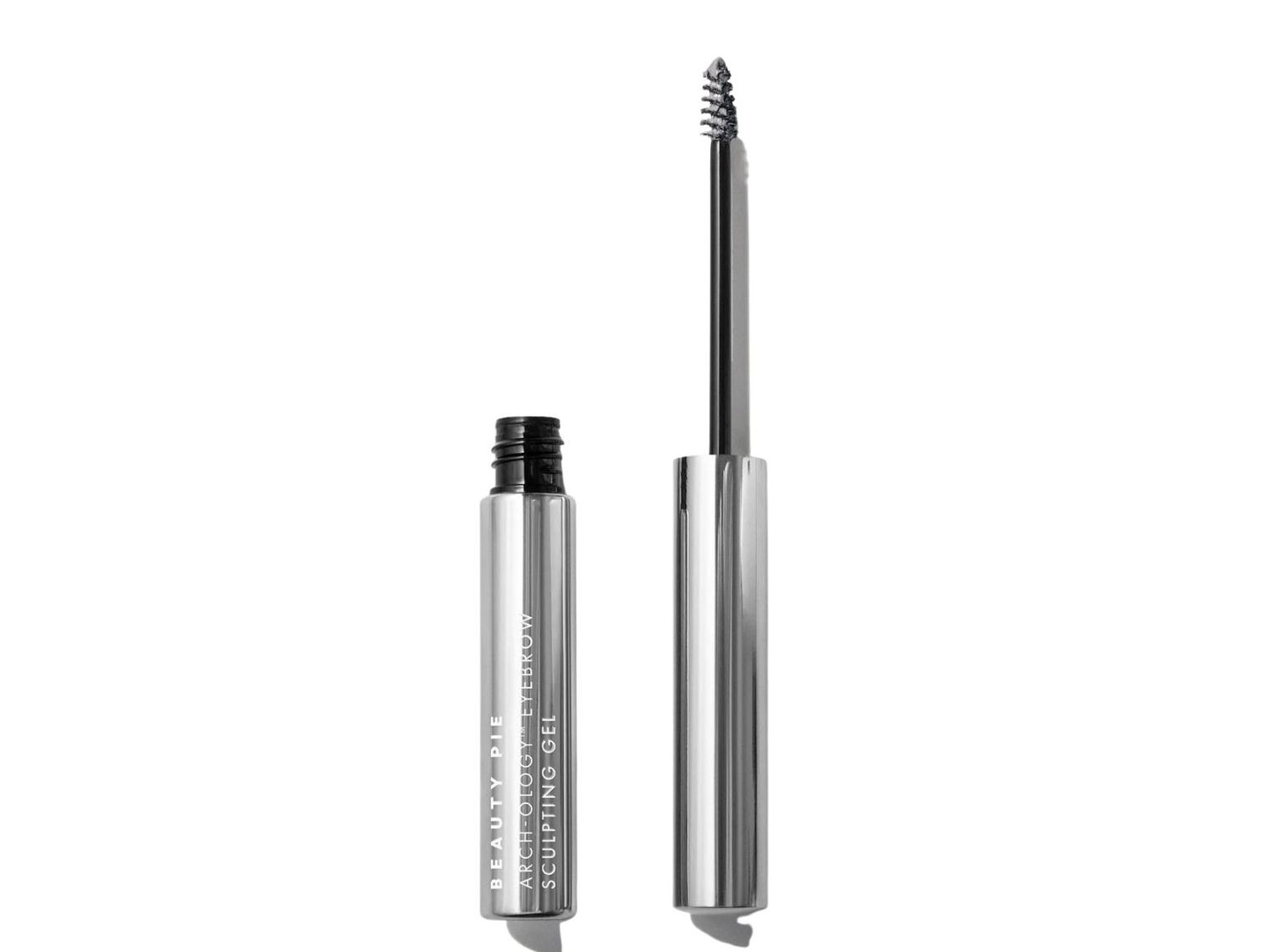 2-in-1 Clear Brow Gel by Beauty pie
Next, Porizkova finishes off her brows with a clear gel, brushing the hairs up before shaping them into arches. "This one is by Beauty Pie," she notes.
Beauty Pie
Wonder Gloss Collagen Lip Oil + (Shimmy)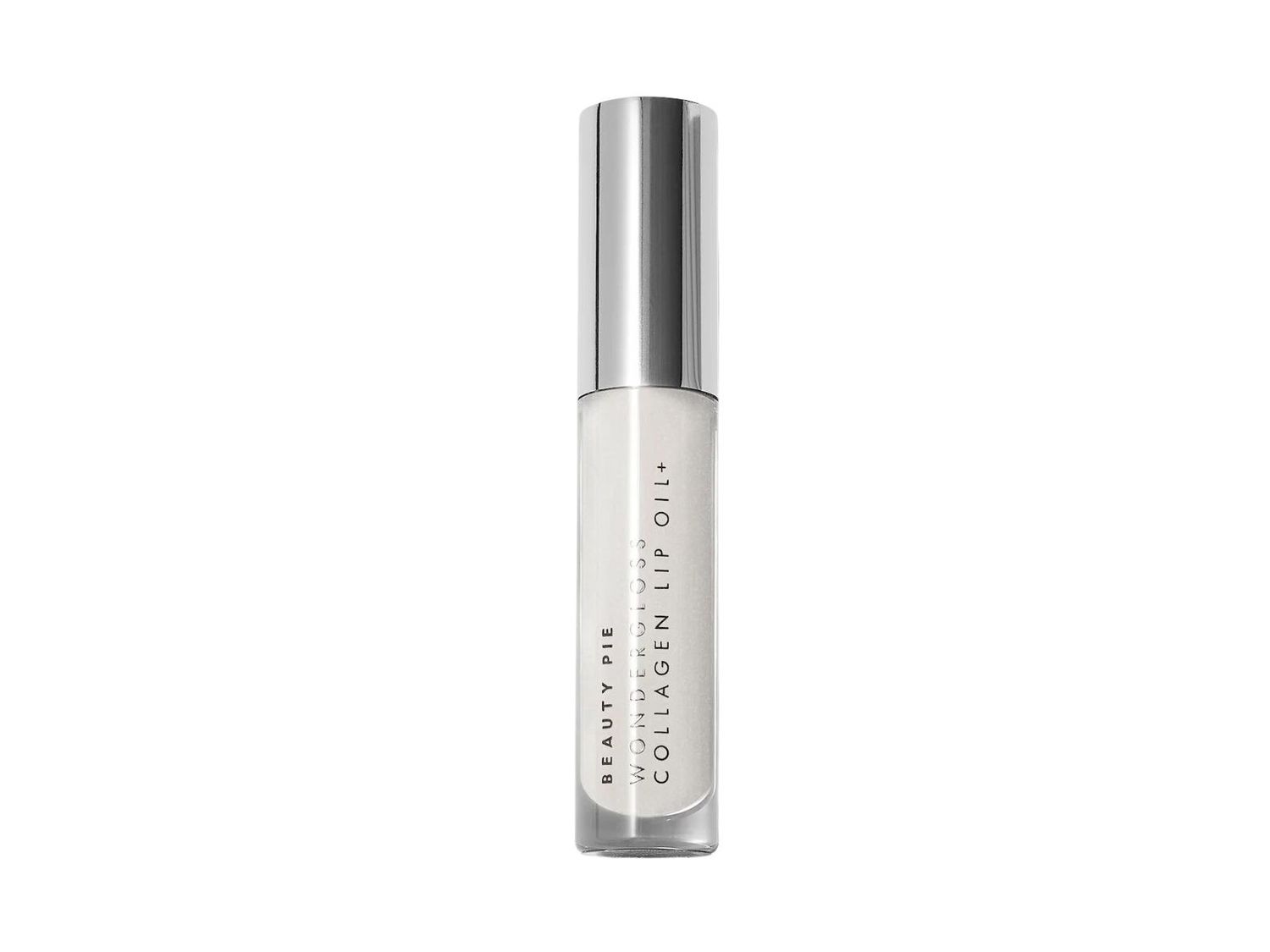 Wonder Gloss Collagen Lip Oil + (Shimmy) by Beauty Pie
Wrapping up the look, Porizkova reaches for another Beauty Pie product: a collagen-boosting lip oil called Wonder Gloss.
Laura Geller
Spackle Mist Boost with Electrolytes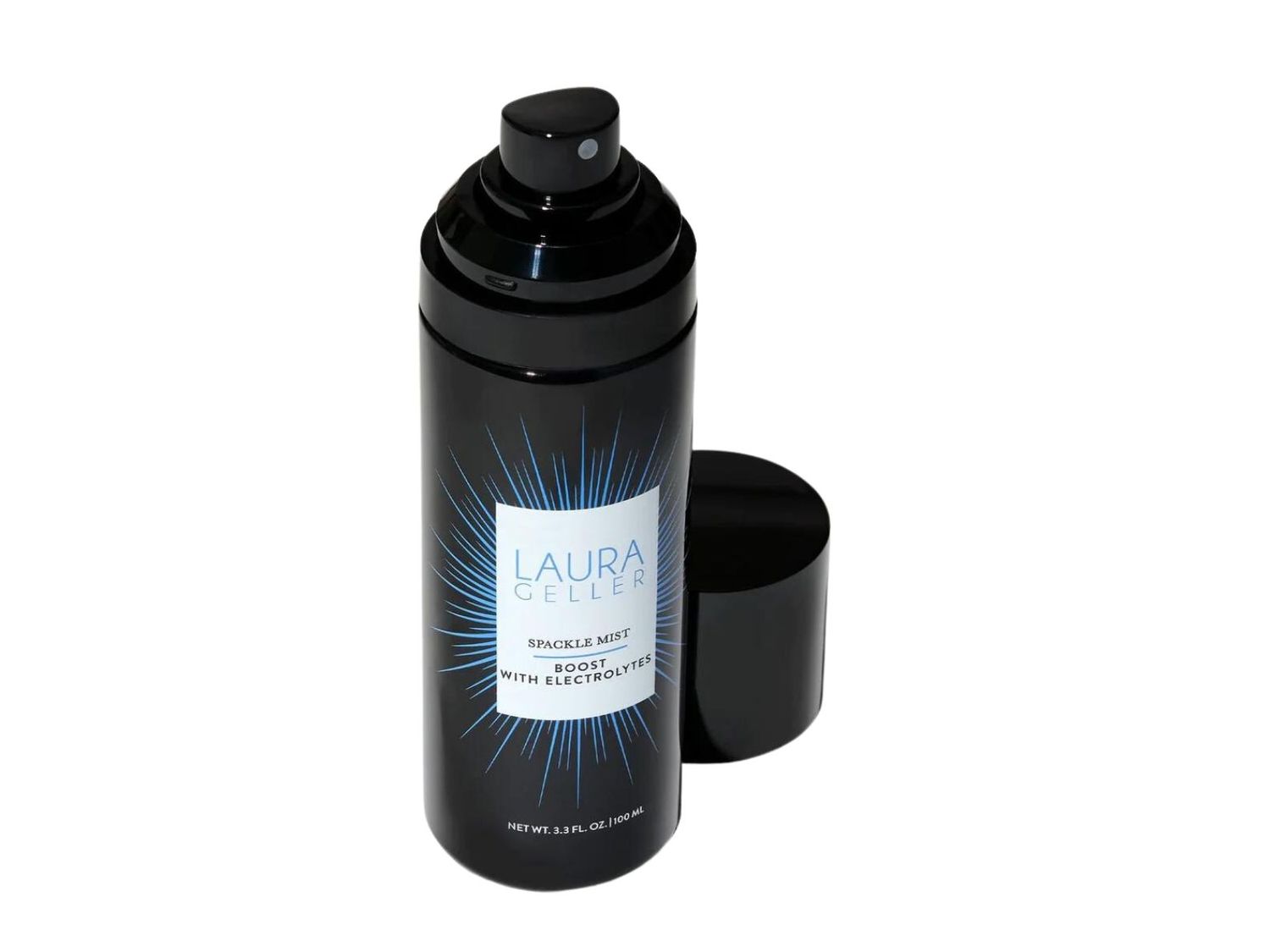 Spackle Mist Boost with Electrolytes by Laura Geller
Making sure that all her efforts stay in place, Porizkova reaches for her another product she "can't live without": Laura Geller's Spackle Mist. "This stuff sprays on and it smells like vacation," says Porizkova. "But this also happens to set your makeup and give a little moisturising boost. And it's refreshing."