Add an artsy feeling to any home and keep yourself and your guests warm... a pop of colour blanket might just be the one thing your home is missing
All products featured on Vogue are independently selected by our editors. However, when you buy something through our retail links, we may earn an affiliate commission.
This autumn the fashion we see is all about colours and textures.
Fashionistas stroll down the streets dressed in lilacs top to toe, and when it comes to embracing colour, our interiors should not be an exception. As we move towards colder temperatures, we tend to change our colour palettes to darker hues, maybe it's something biological? We follow the sun's behaviour. However, our homes should be the place that shines despite the autumn darkness.
The - now classic - Hermès Avalon blanket has become an iconic interior piece since it first launched in 1988. With its timeless design and statement logo print it adds a luxurious touch that we all want in our homes, not to mention that the French fashion house sure knows how to produce sumptuous quality products. In recent years the Avalon has been accompanied by some great statement pieces including designs from the Danish textile and fabric brand Tekla. Tekla and Marimekko have become pioneers for more daring interior designs in Scandinavian homes.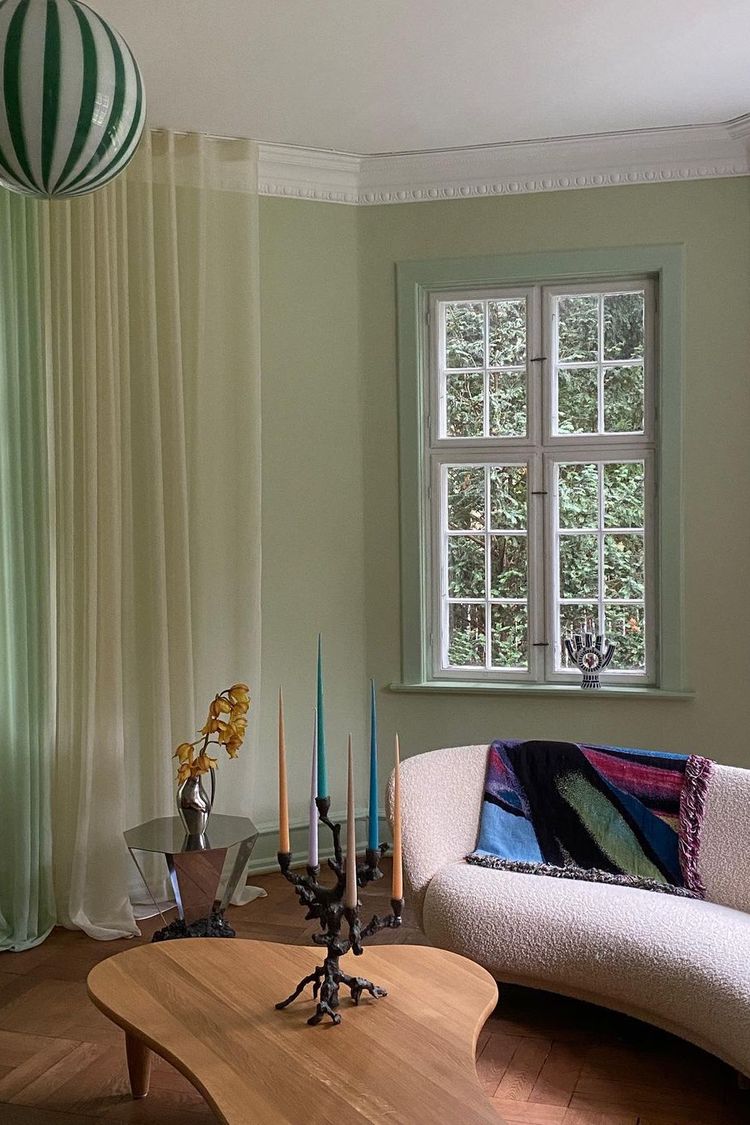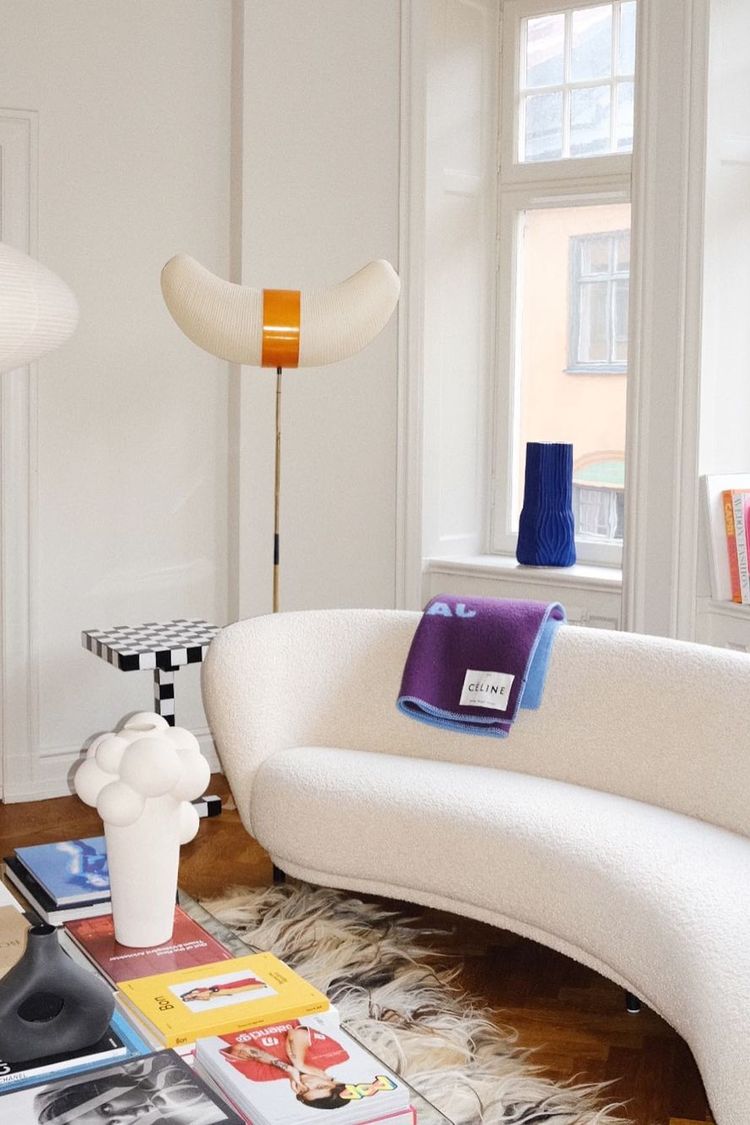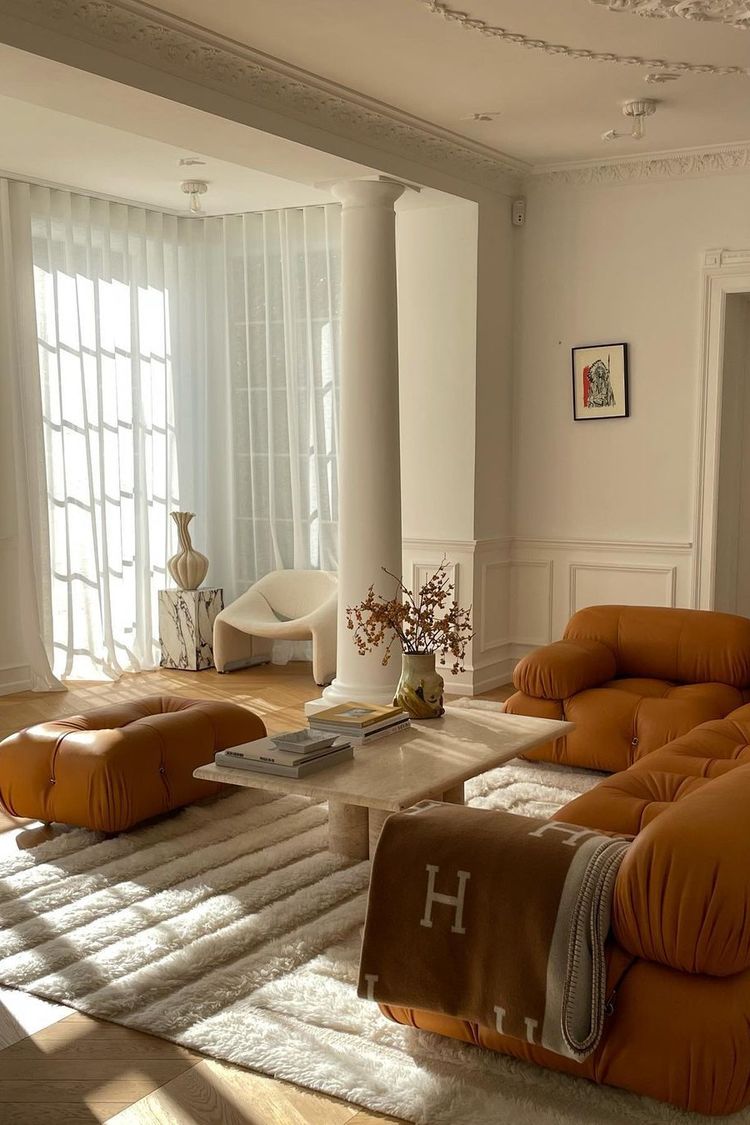 Statement blankets work in most settings, either thrown on the bed, on an armchair or even adorning a wall. The options are endless. Some things are better left unsaid, so we will let the blankets talk for themselves. Here are our ten favourite statement blankets to invest in for the season:
Marimekko
Suur Unikko Blanket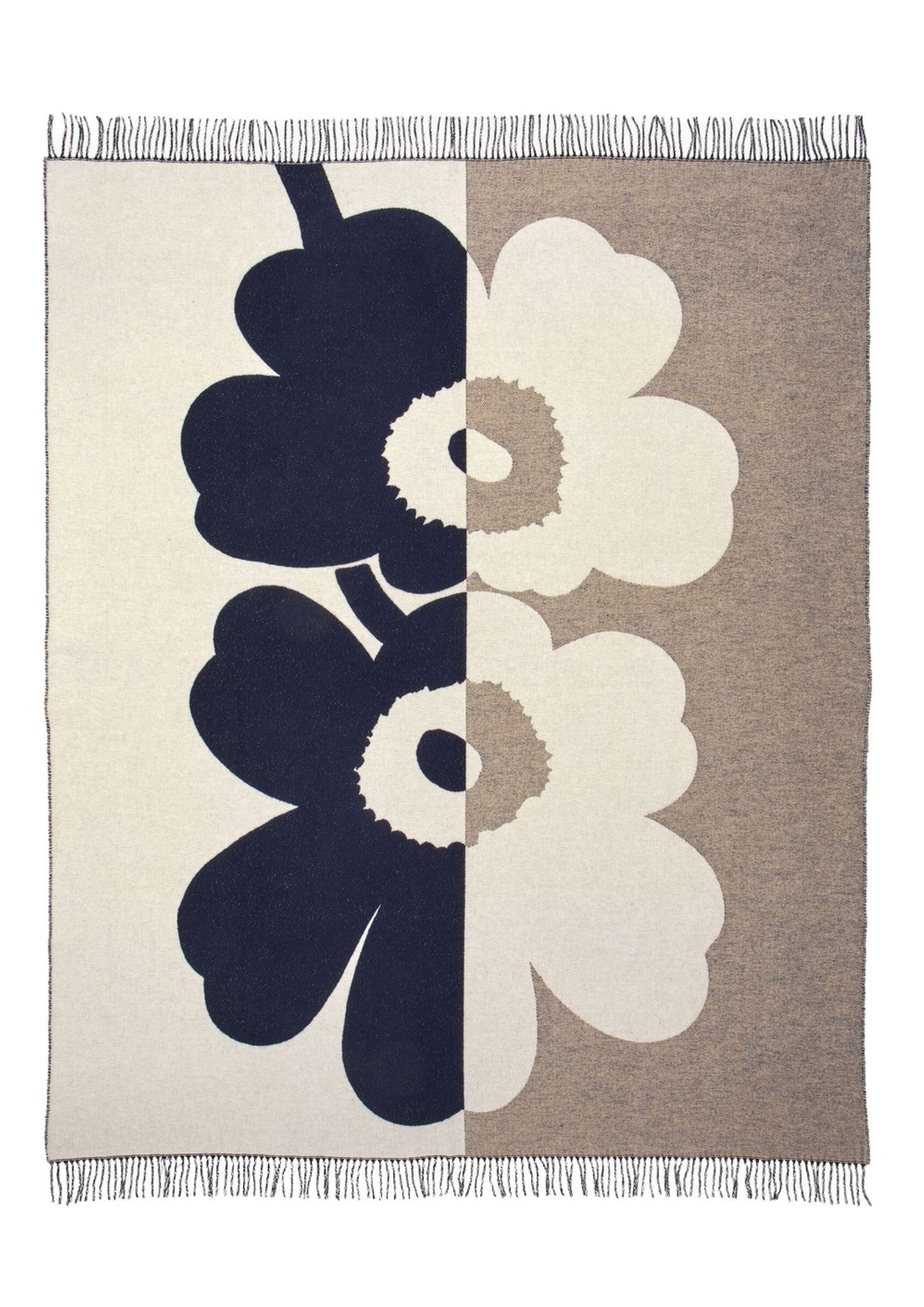 Seen on this blanket is the Finnish brand Marimekko's iconic poppy flower 'Unikko' pattern . Subtle, yet catching everyone's attention. And as one thought things couldn't get any better we are happy to let you know that it's reversible with shades of blue on the other side.
Loewe
Leather-trimmed Fringed Striped Mohair-blend Blanket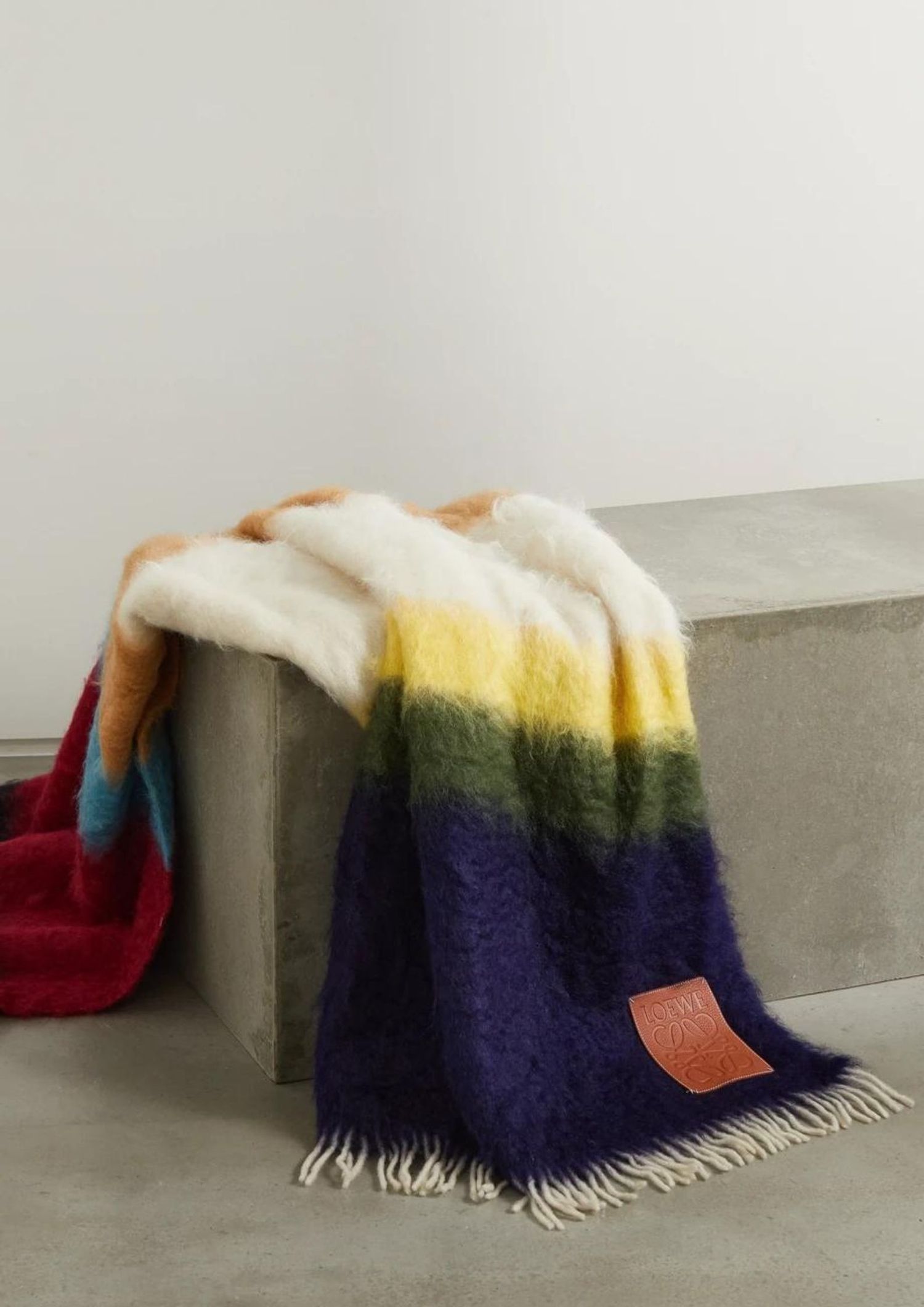 All of a sudden soft gifts have become our favourites to open. This colourful mohair and wool throw from Loewe is the perfect Christmas gift to anyone who could use a pop-of colour in their life.
Tekla
Pure New Wool Blanket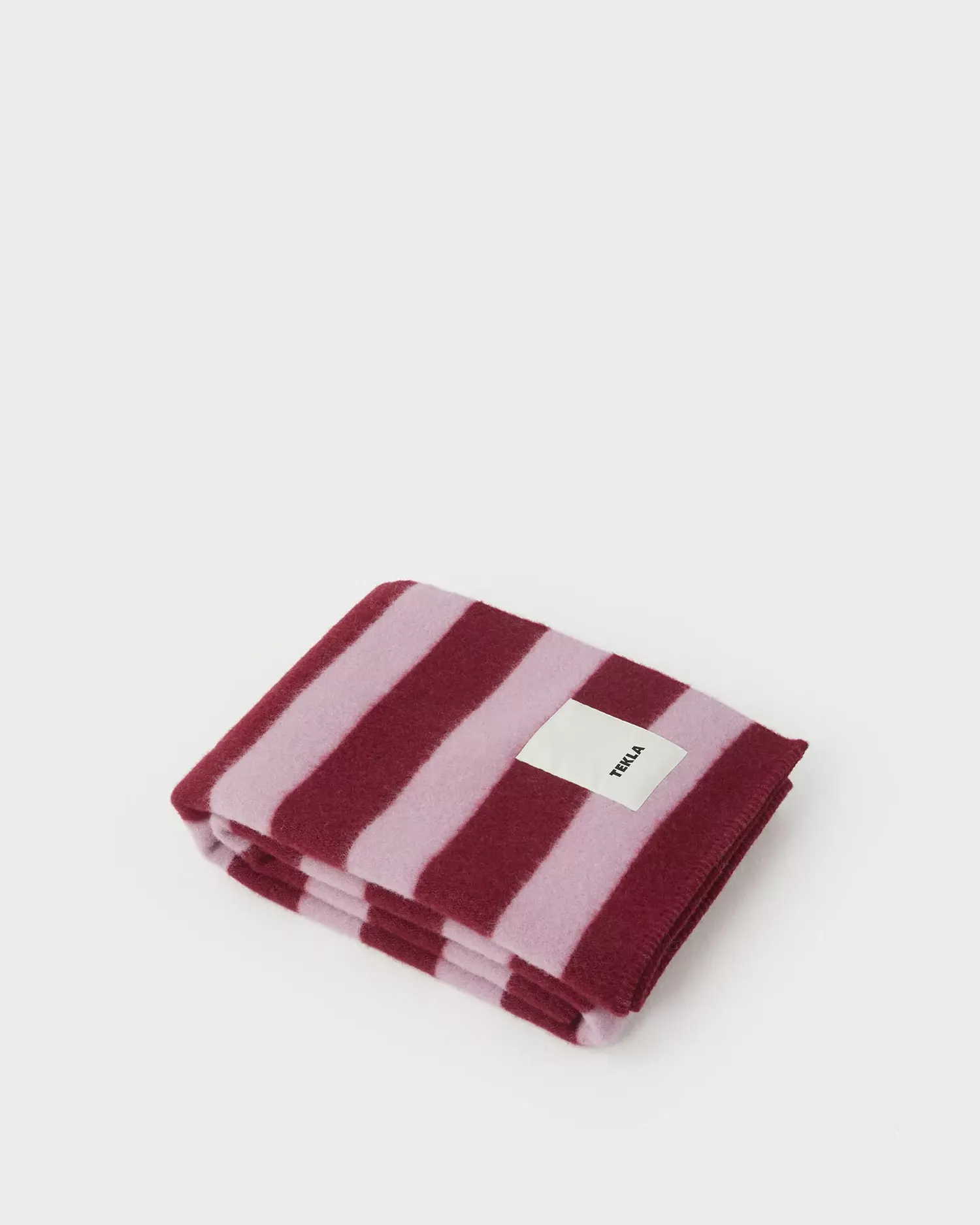 Tekla's pure wool blankets would literally make any day more cosy. Sized 130x180 cm it's large enough to fit at least two people underneath.
Kristine Five Melvær
Mikkel Throw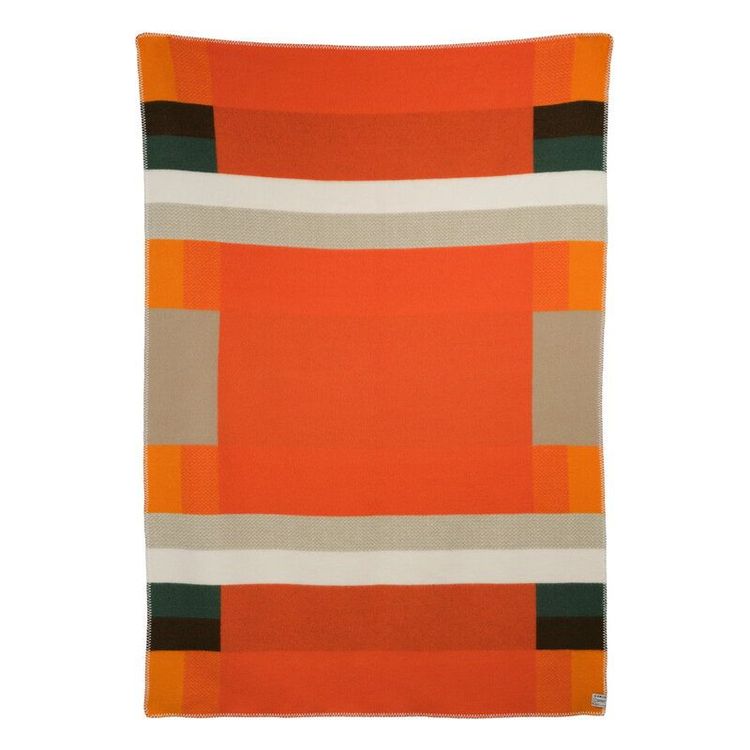 The different hues of orange mixed with green and beige feels like the definition of autumn's shades. Any neutral piece of furniture accompanied by this blanket would be instantly updated.
Hermès
Avalon III Throw Blanket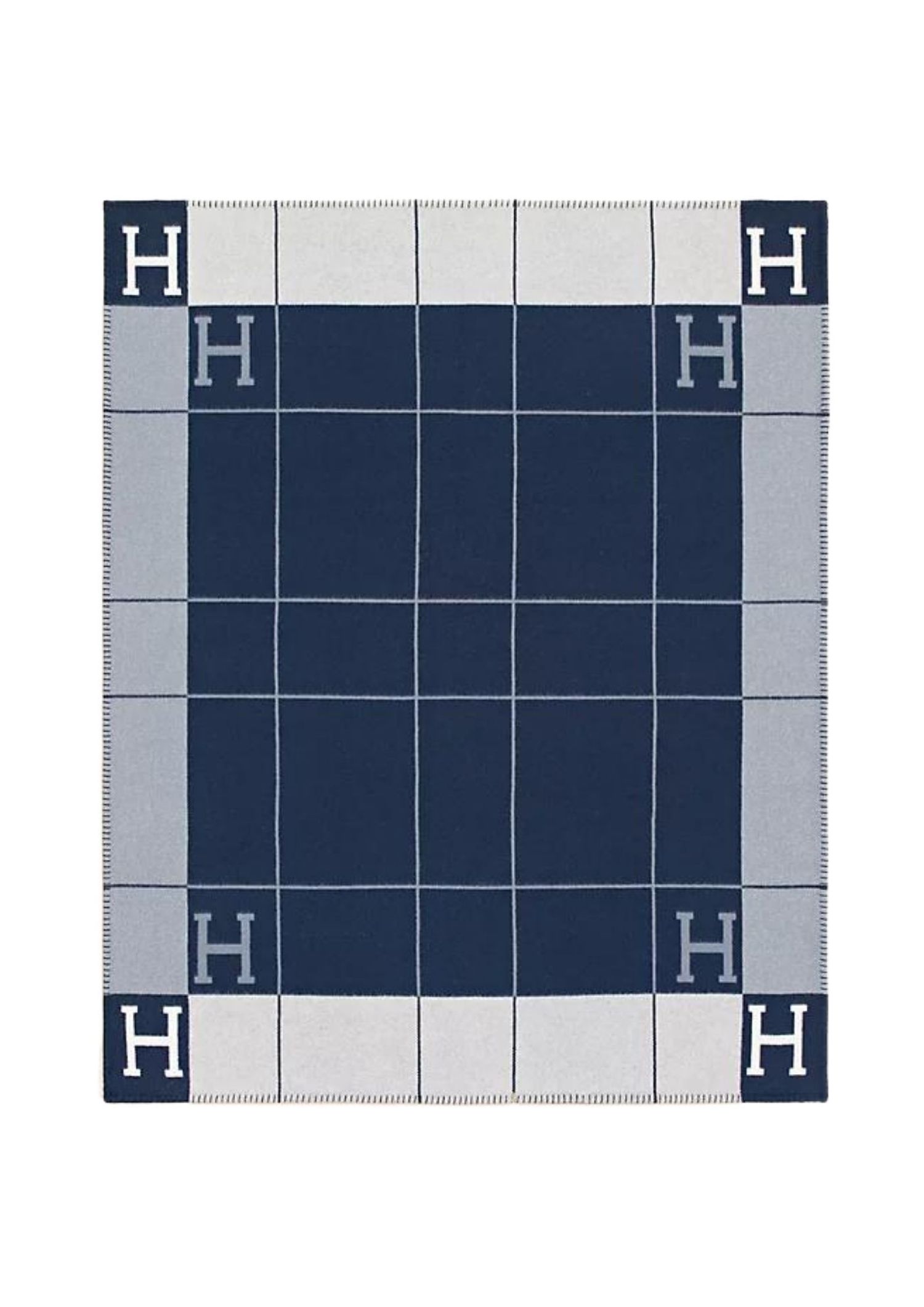 The classic Hermès Avalon blanket is the perfect statement blanket to give any home a luxurious touch. A timeless investment you will simply never regret.
Klippan
Blanket For Life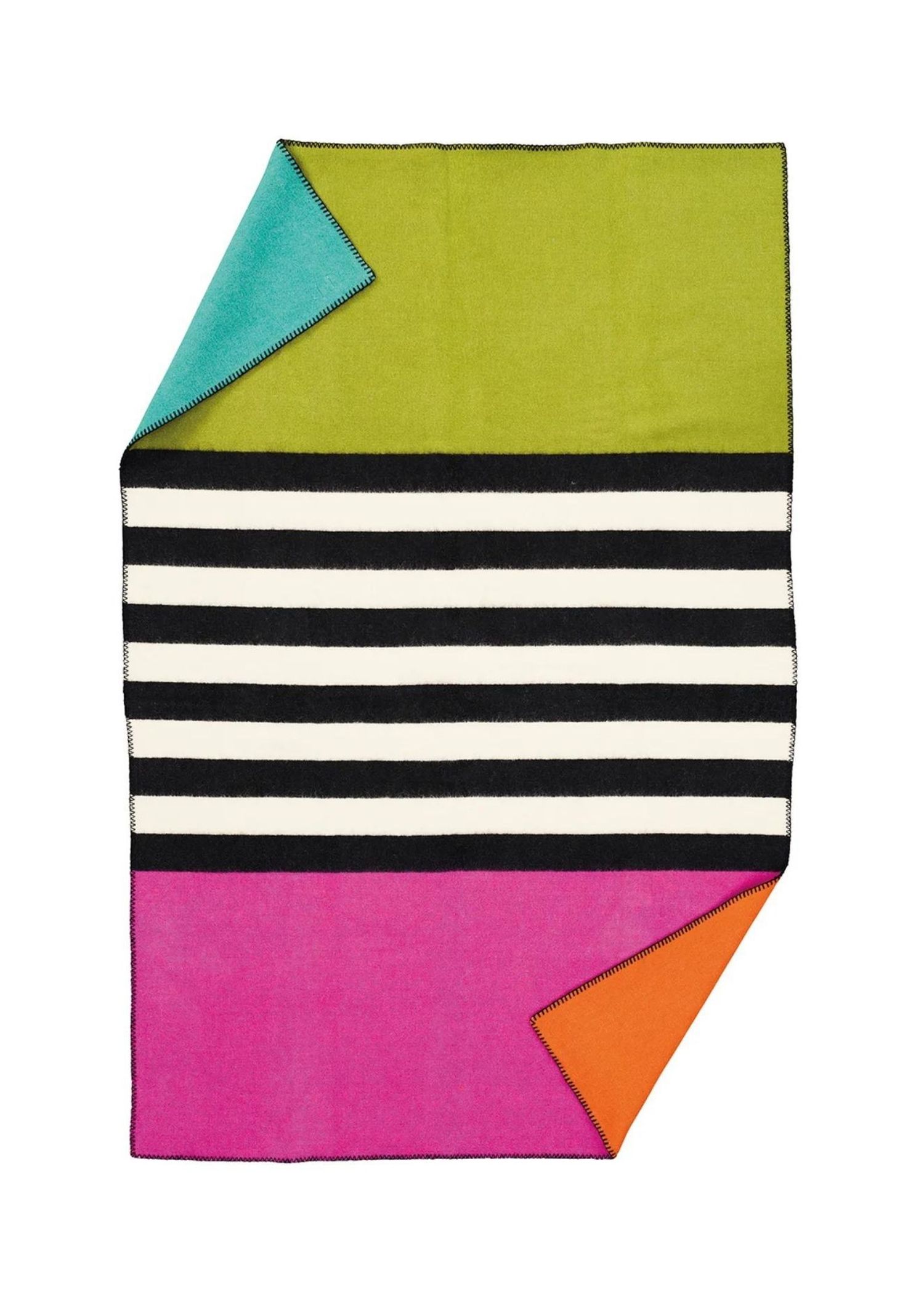 When in doubt go all in. This rainbow wool blanket from the Swedish brand Klippan is the ultimate mix between playful and elegant.
Layered
Anemone Wool Blanket Lemon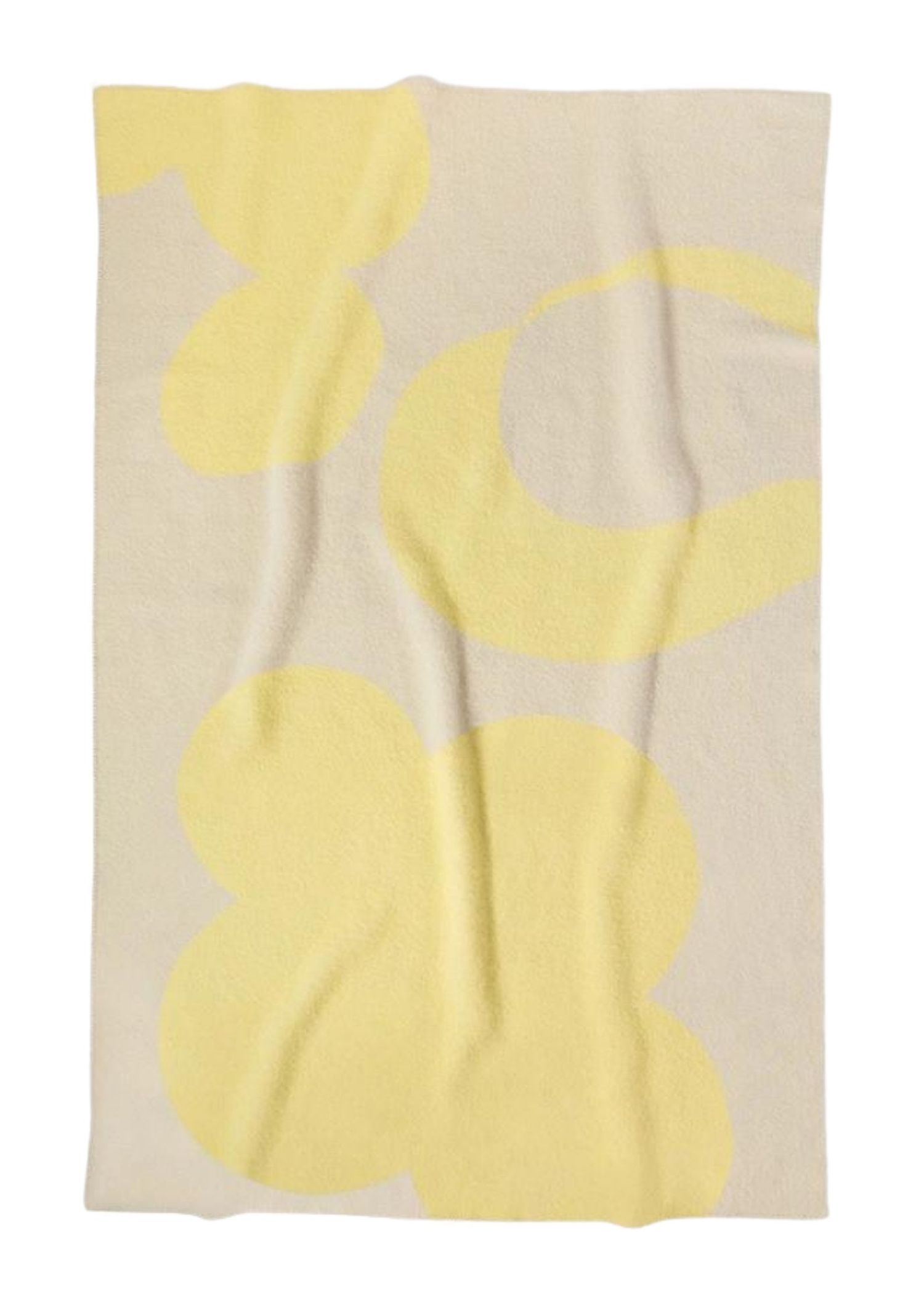 Made with premium quality wool from New Zealand, this yellow and beige blanket is a statement piece without being the centre of attention.
Fritz Hansen
JH Plaid - Blue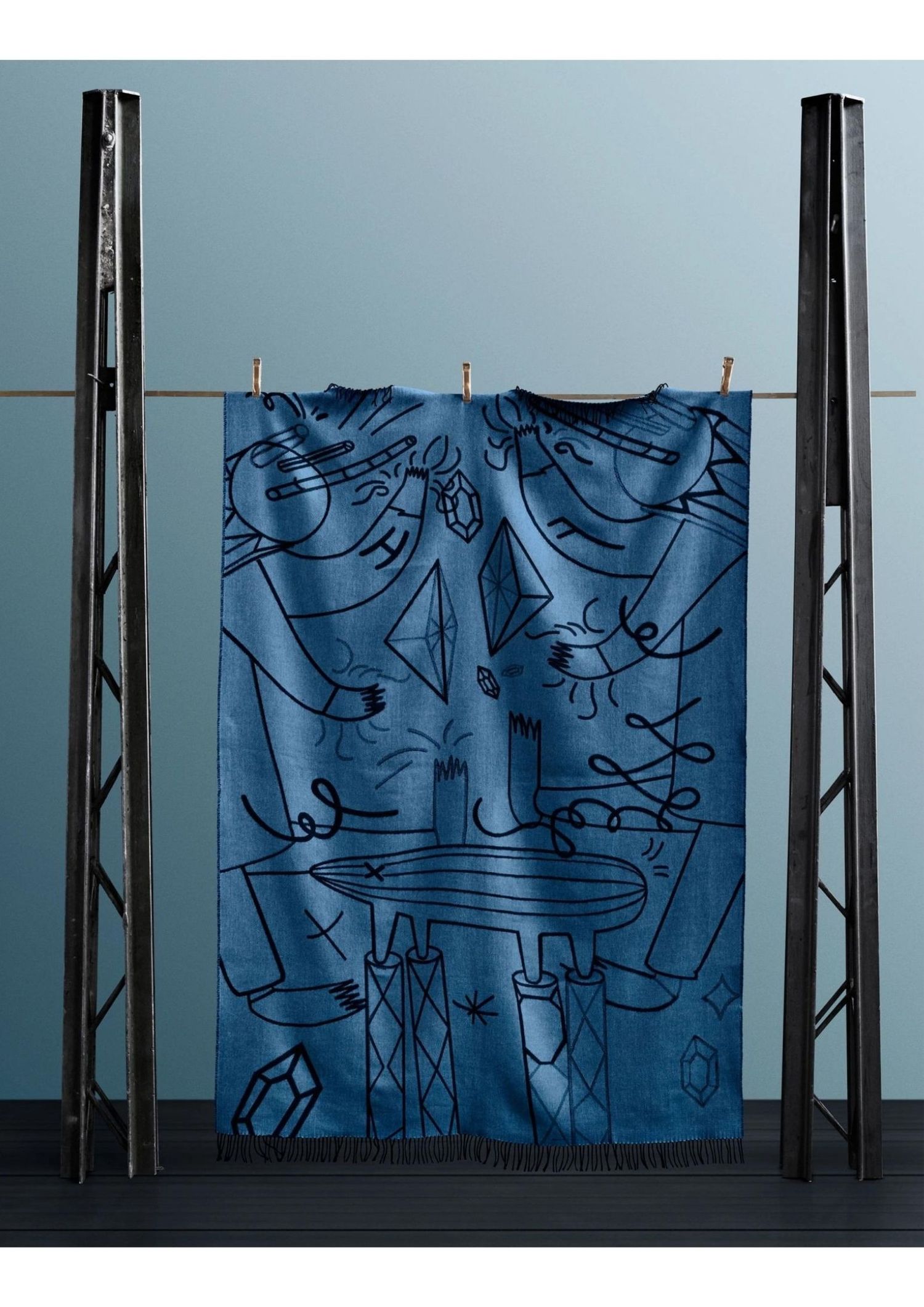 This Fritz Hansen wool blanket designed by Jaime Hayon second has an art piece worthy of any wall, or sofa of course.
Arket
Linnéa Andersson Blanket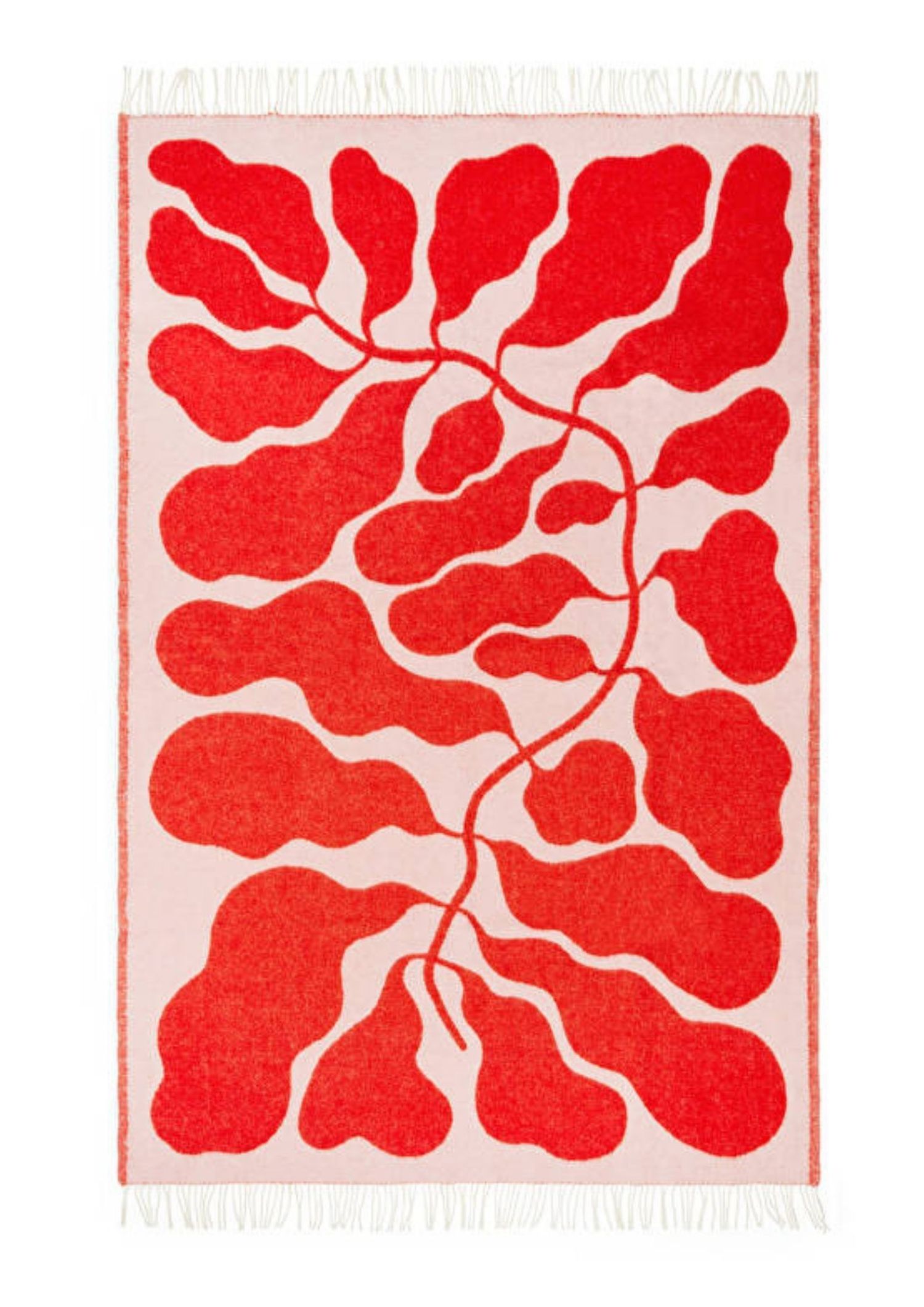 This lovely lambswool blanket was made in a design collaboration between Arket and the Swedish artist and illustrator Linnéa Andersson. The sinuous branch and leaf motif is Andersson's distinct signature and seen in most of her compositions.
ACNE Studios
Blanket Brown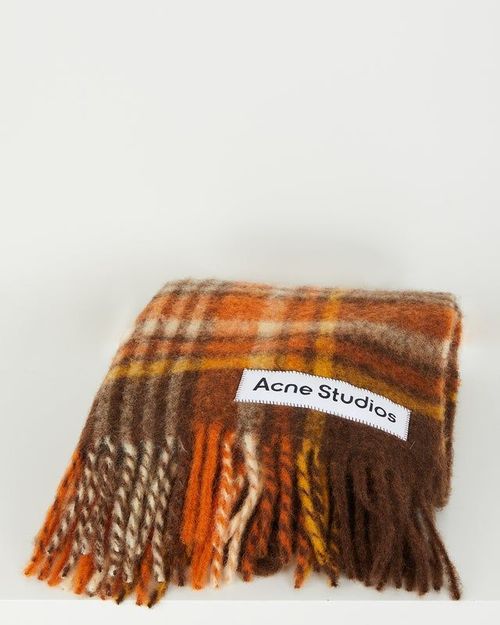 Acne Studios have season after season proven to us that their knitted pieces are of impeccable quality, so when they started to make interior pieces it was a love at first sight moment. This autumnal blanket is guaranteed to add the brand's trademark edge to a neutral setting.