For Vogue Scandinavia's December-January issue cover, Malaika Holmén wore a full look from Louis Vuitton menswear collection by Virgil Abloh, here we pay homage to the late designer
The fashion industry (and countless creatives and fans worldwide) are still processing the loss of the great Virgil Abloh. A prolific visionary who, regardless of how high his star rose (and boy did it rise), remained steadfastly kind and generous – especially to those for whom he blazed a trail. As the acclaimed menswear designer for Louis Vuitton and the founder and CEO of Off-White, Abloh's influence on fashion – both aesthetically and culturally – cannot be overstated.
When we selected Look 22 from Louis Vuitton's Fall 21 menswear collection to be featured on the third cover of Vogue Scandinavia, we could not have predicted that it would be Abloh's penultimate showcase.
We always knew we wanted to dress our cover star, rising Swedish model Malaika Holmén, in menswear as a symbol of the blurring of gender lines in fashion. The conversation quickly turned to Louis Vuitton, not simply because we love the sharp ease of the aumtumn/winter 21 collection, but also because it would be so fitting to have an Abloh-designed look on this particular cover. Malaika represents the next generation of Scandinavian models. Abloh has, for many years, been the trail-blazer for the next generation of fashion.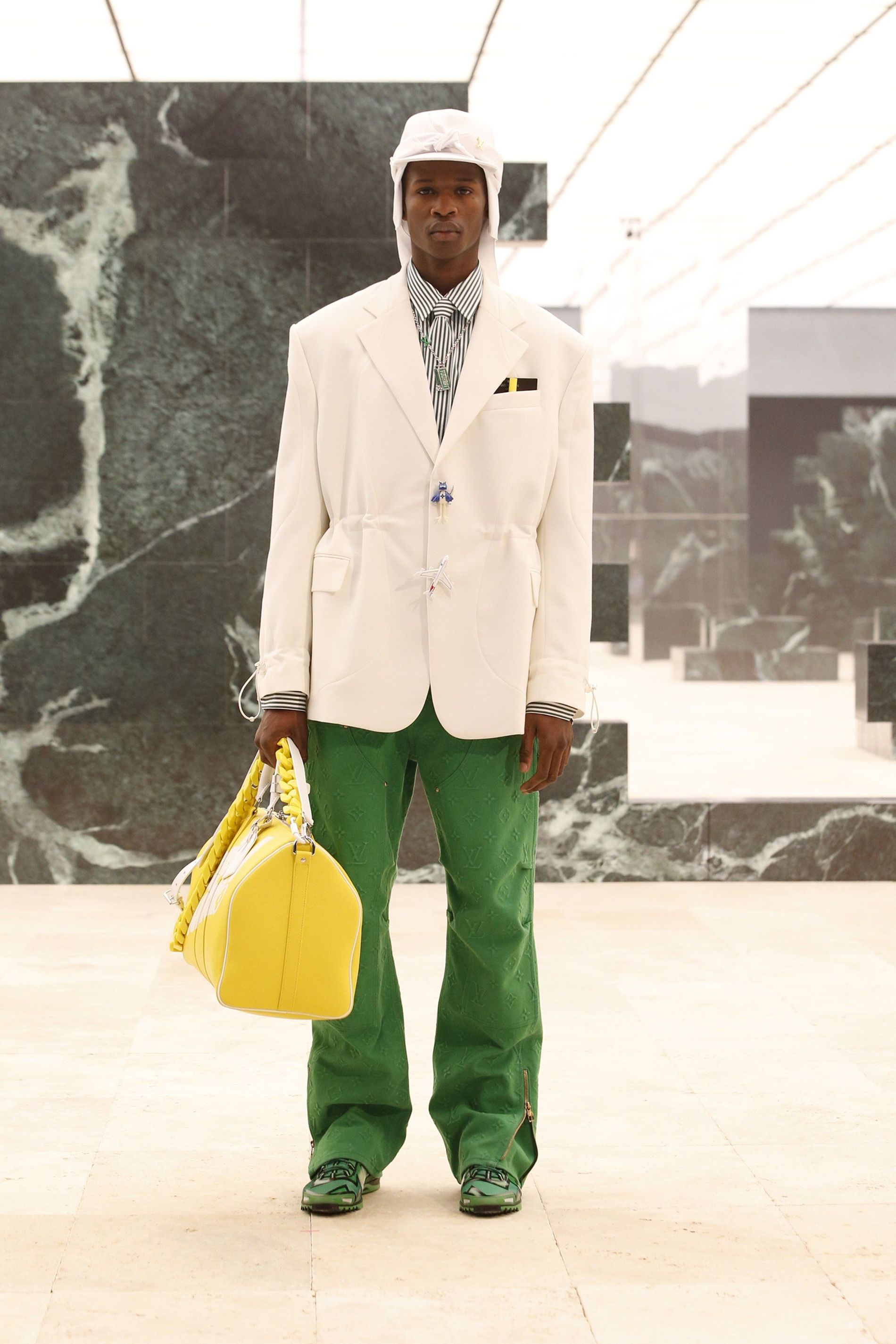 Aesthetically, the look is quintessential Abloh. The pants that vibrant green, which the designer made an instant LV signifier. The oversized blazer at once dapper and effortless. The monogram. Today, the image takes on a new meaning. Another loving tribute to the one and only Virgil.
Abloh's AW21 collection, with its gorgeous suiting, its nods to traditional "men at work" dress, was a deconstruction of norms. "Fashion has the power to de-program these dress codes and impact possibilities," he told Vogue at the time.
He concluded with this: "I have a responsibility. We said we want diversity, didn't we say that in 2020? Making change means making these changes. I don't want to look back and say I turned a blind eye. But you know, I'm an optimist. The future is yet to be decided."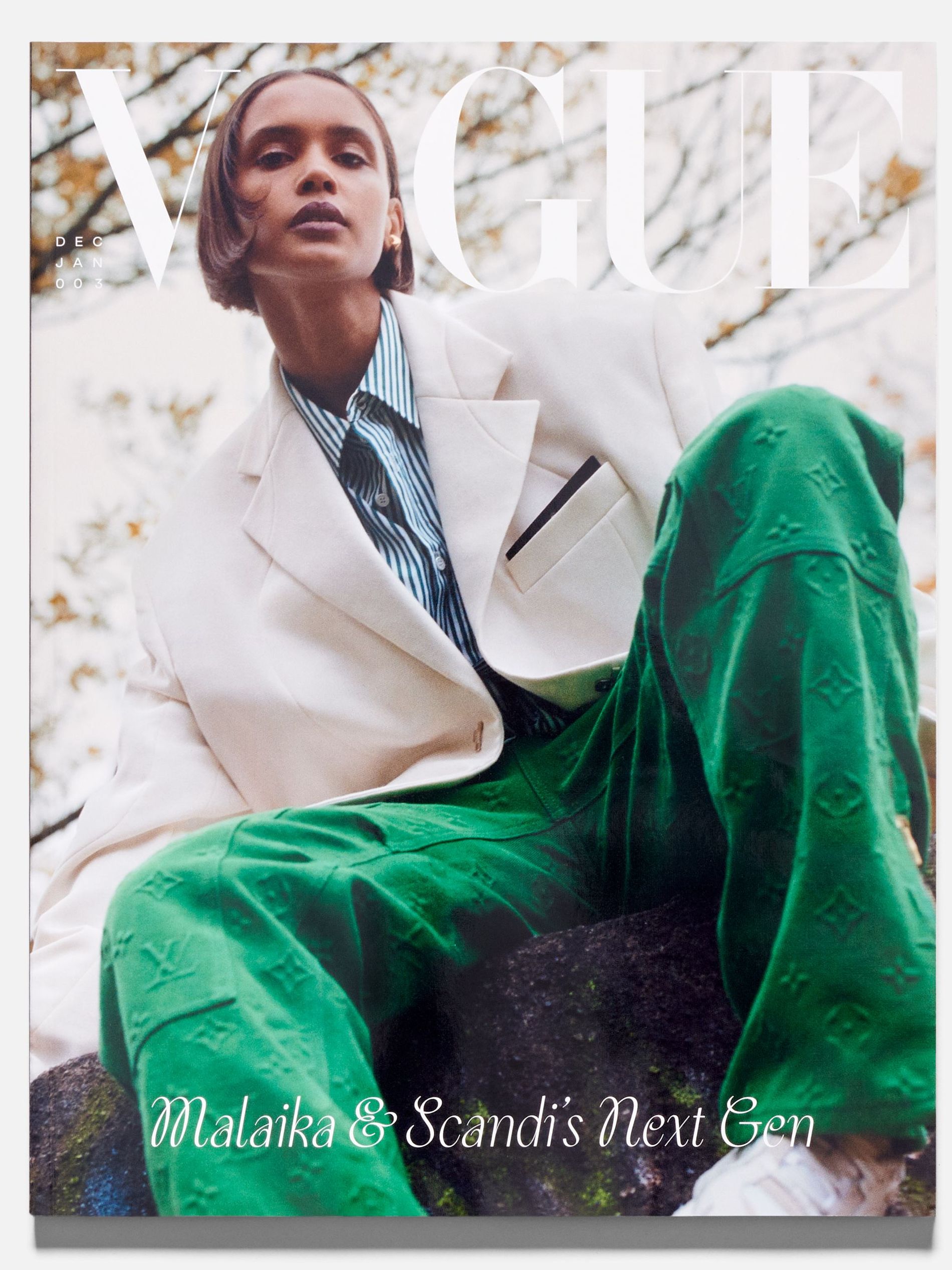 Photo: Benjamin Alexander Huseby