From Prabal Gurung to Ulla Johnson, we give you the daily update on the standout looks from the 'Big Apple'
With a slate of 91 shows and presentations from designers, the upcoming spring/summer 2022 season will be the first in-person New York fashion week since February 2020. This season, the schedule is filled with NYC staples, such as 3.1 Philip Lim and Proenza Schouler, as well as international brands like Thom Browne and Moschino lending their support to American fashion.
Below we bring you the latest looks from the New York runways so far:
Ulla Johnson
Over the years, Johnson has nurtured a DNA of feminine details in her frills, embroideries, and lush floral prints. For SS22, Ulla Johnson's team explored Victorian under-linens and structural garments – a world of calf-skimming chemises, frilly petticoats and corsetry very much in line with the brand's innate aesthetic. The result was a colourful collection filled with breezy skirts and bustier detailing in a kaleidoscopic colour scheme of navy, coral, moss green and magenta. This season, however, the Ulla Johnson team departed somewhat from their normal scheduled program. In addition to the signature flirty dresses, a rib-knit set, patch-work cotton trousers and a quilted vest gave the overall collection a hint of utilitarian functionalism.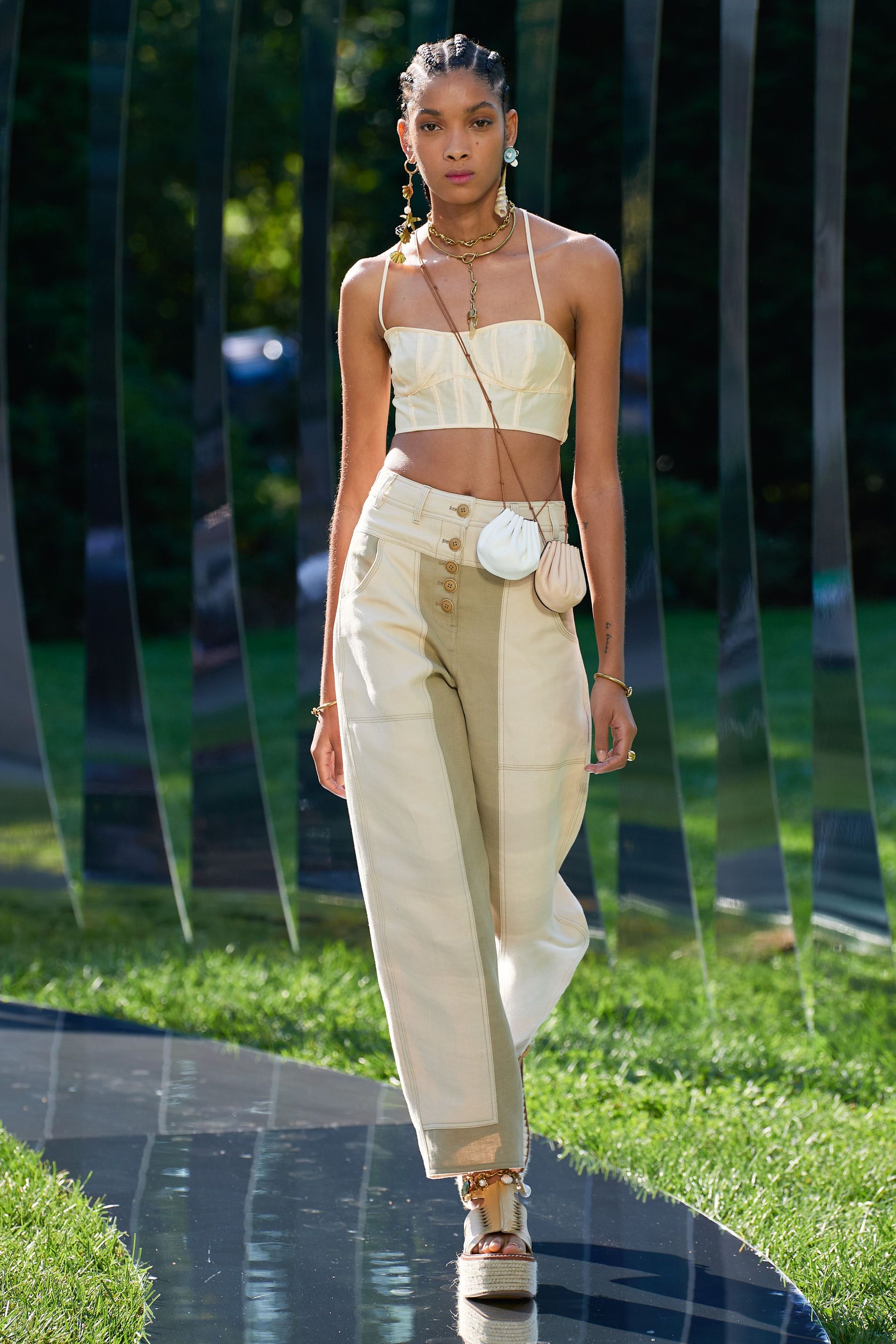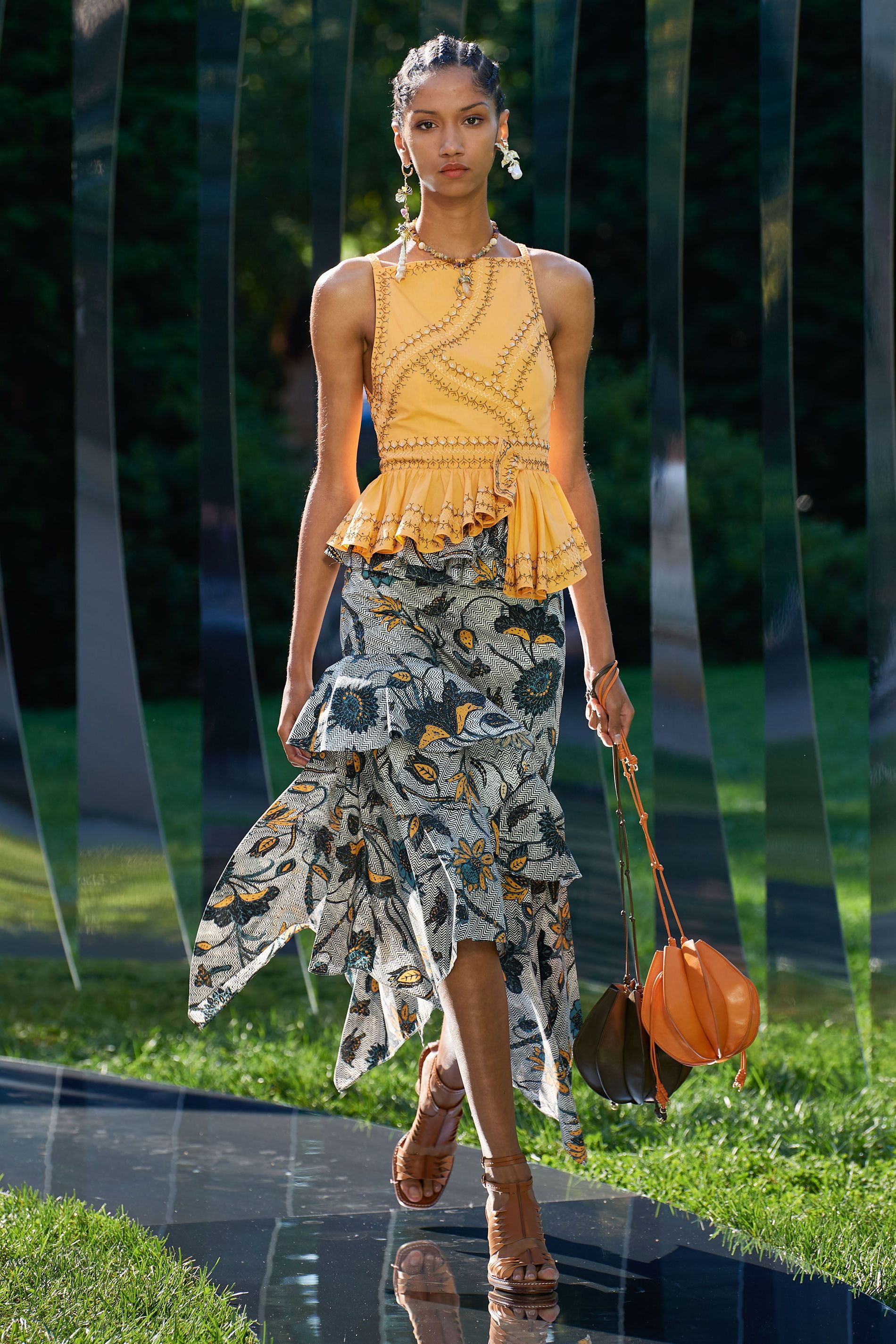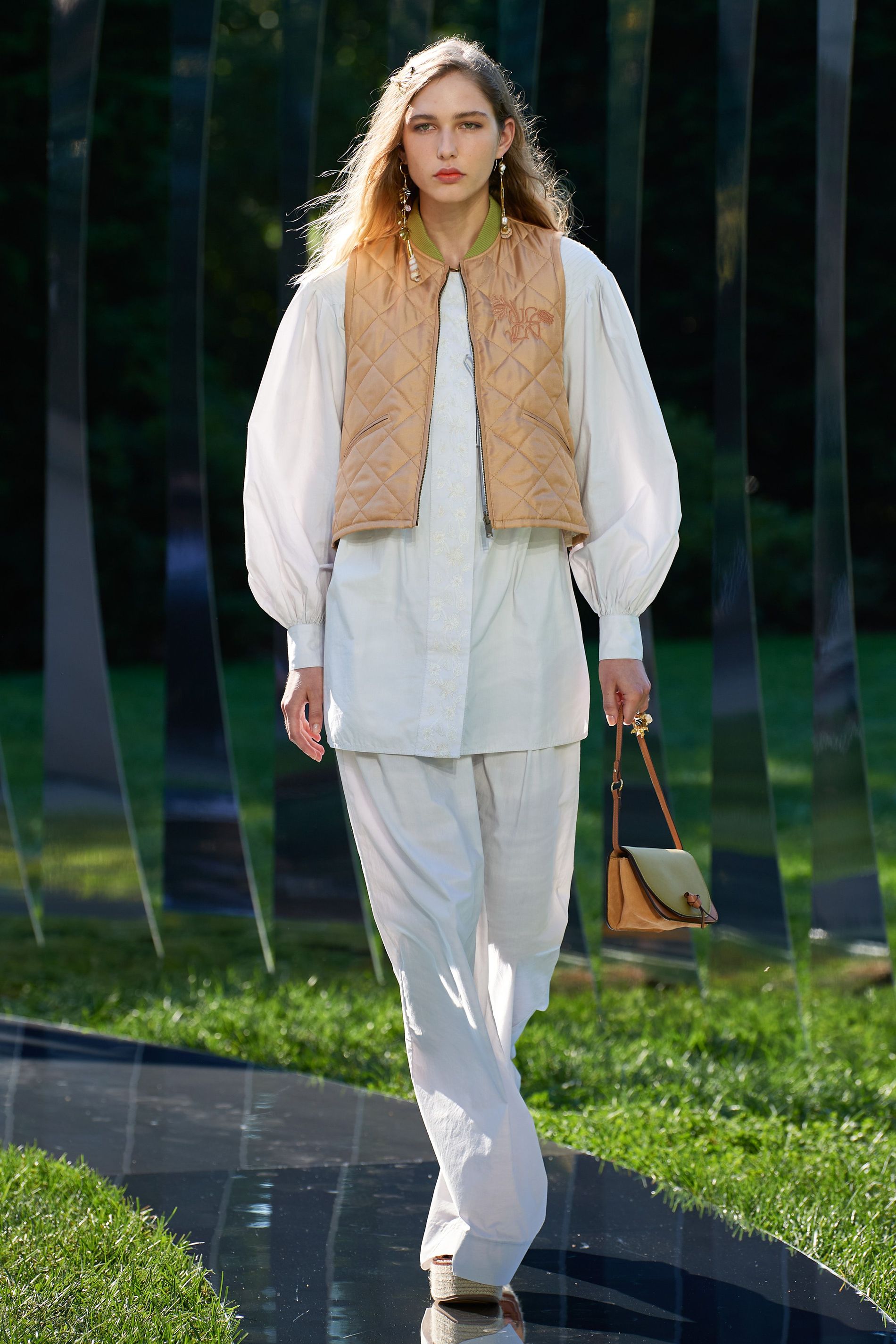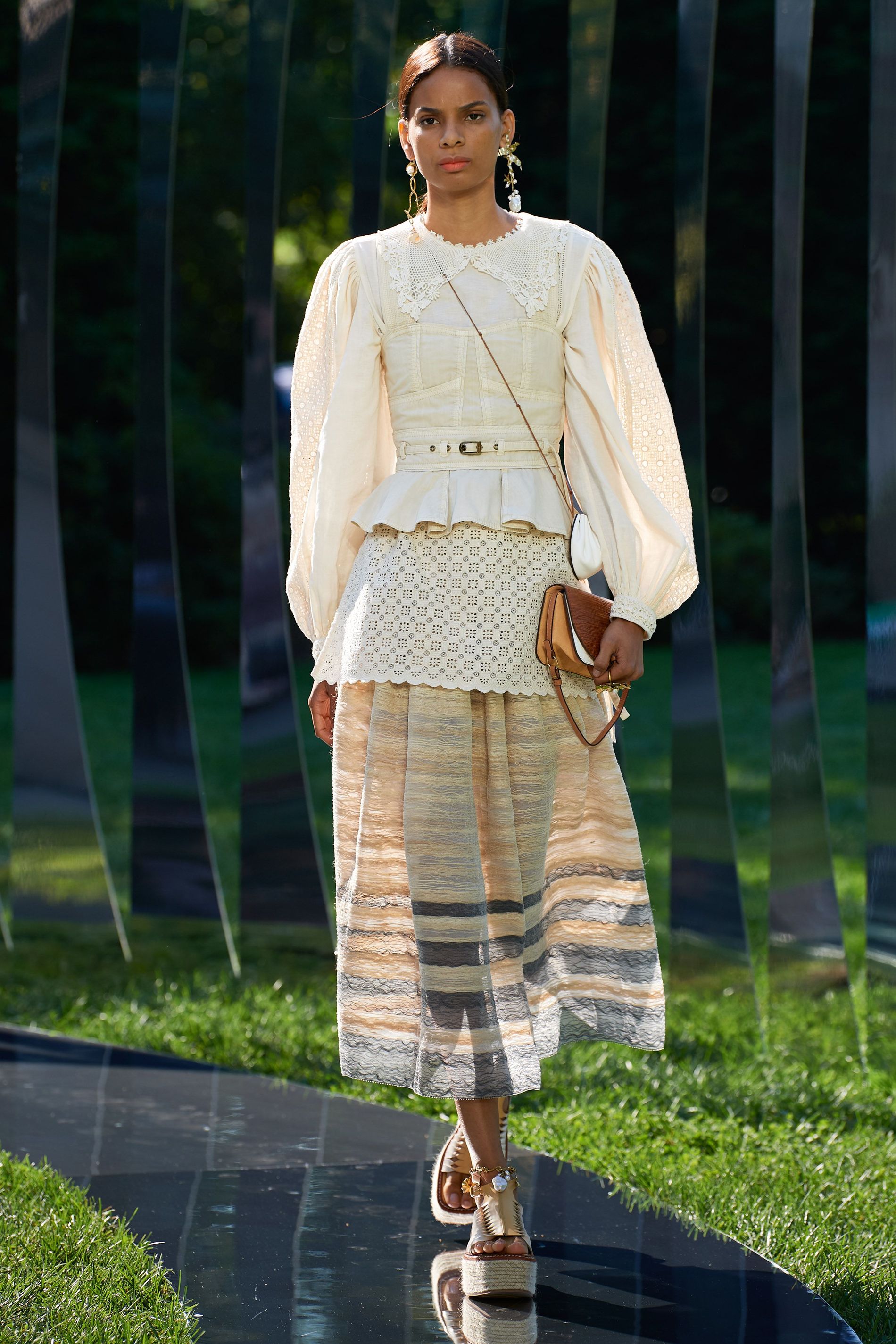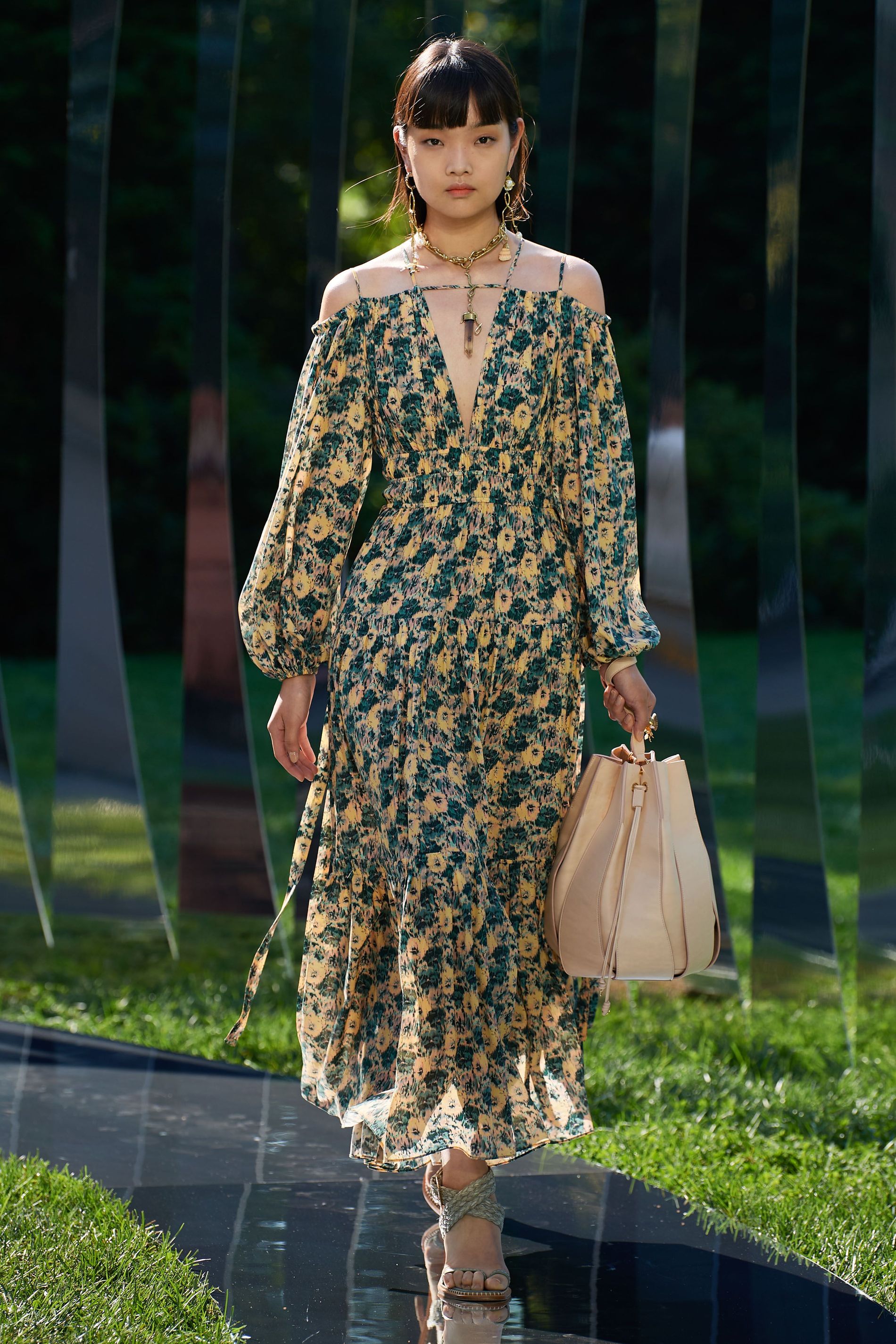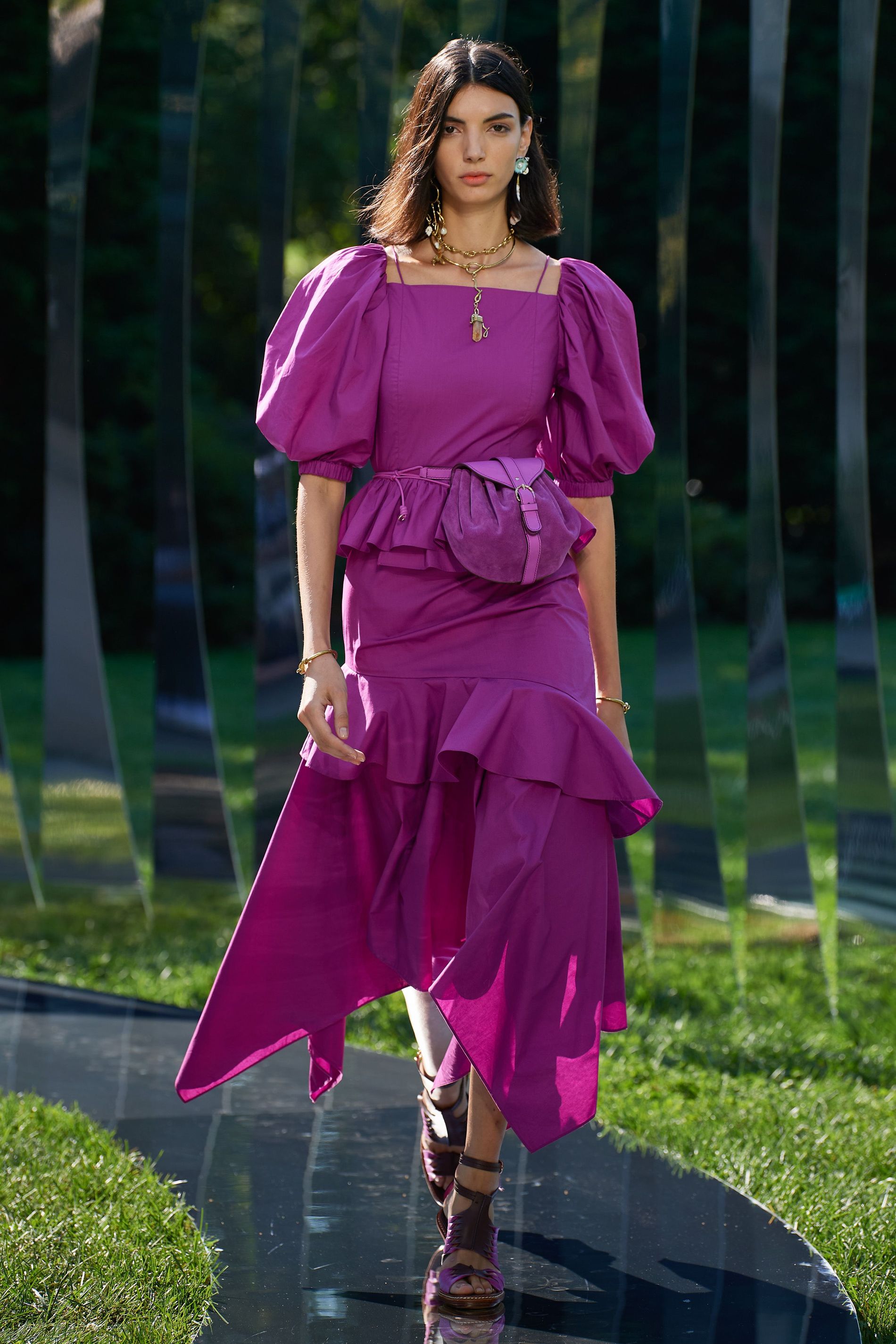 Maryam Nassir Zadeh
Maryam Nassir Zadeh showed her SS22 collection in the brand's newly re-opened Norfolk Street store on one of her most diverse casts to date. Showing both men's and women's, Zadeh makes a point not to separate garments by 'mens' or 'womens' on her website. Ultimately, she wants all of her garments to be embraced by people regardless of gender. Zadeh stepped away from her recent experimentation with eye-catching colours, patterns, and silhouettes in an aesthetic re-set. Instead, this season, she opted for a more muted version in her playful take on minimalism. Clear PVC heels and glass accessories were paired with surprisingly lady-like silhouettes. There were modern re-workings of tailoring and classic cuts. See-through fabric permeated the collection in tank tops, skirts, frilly trims, and elevated sheer yoga tights.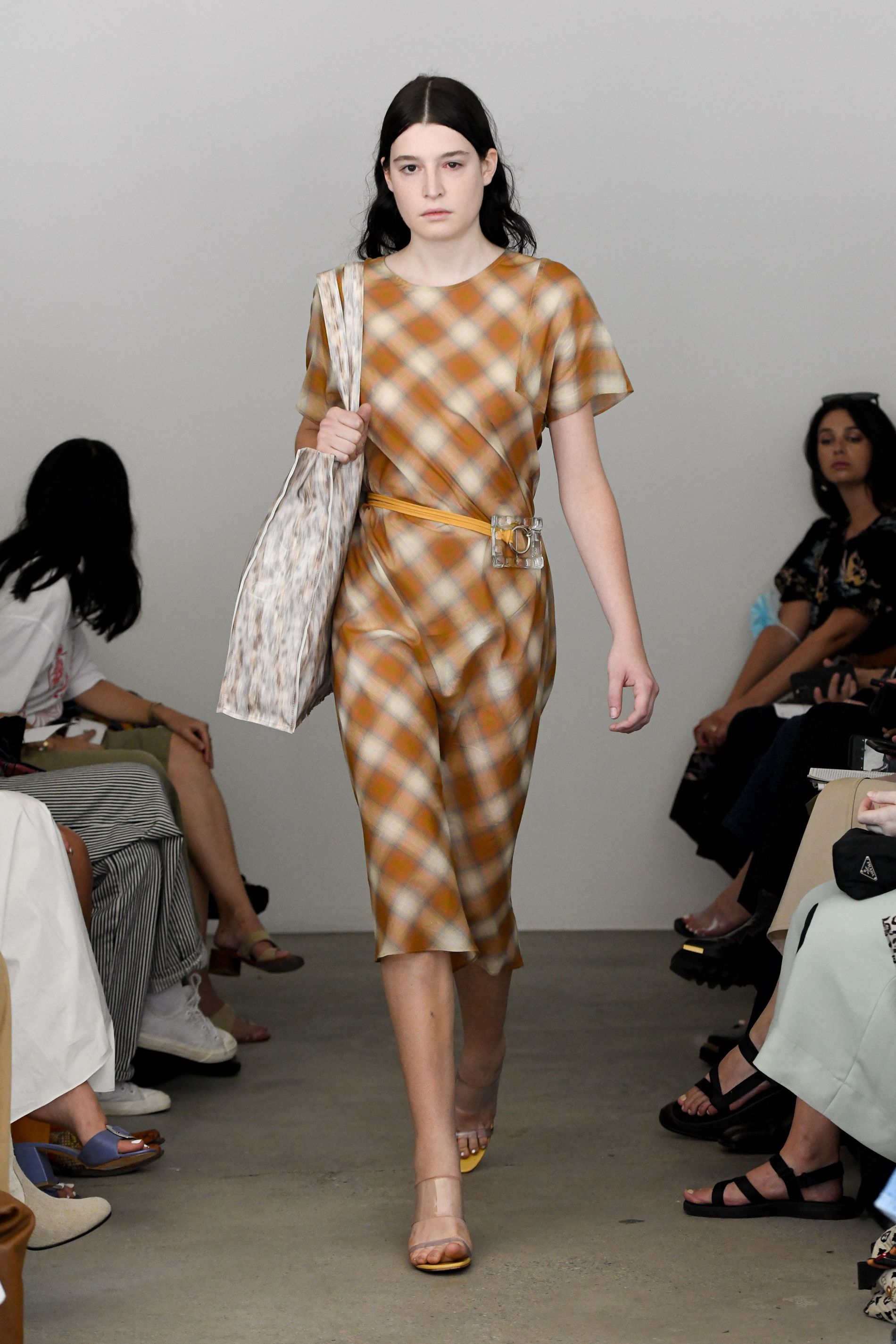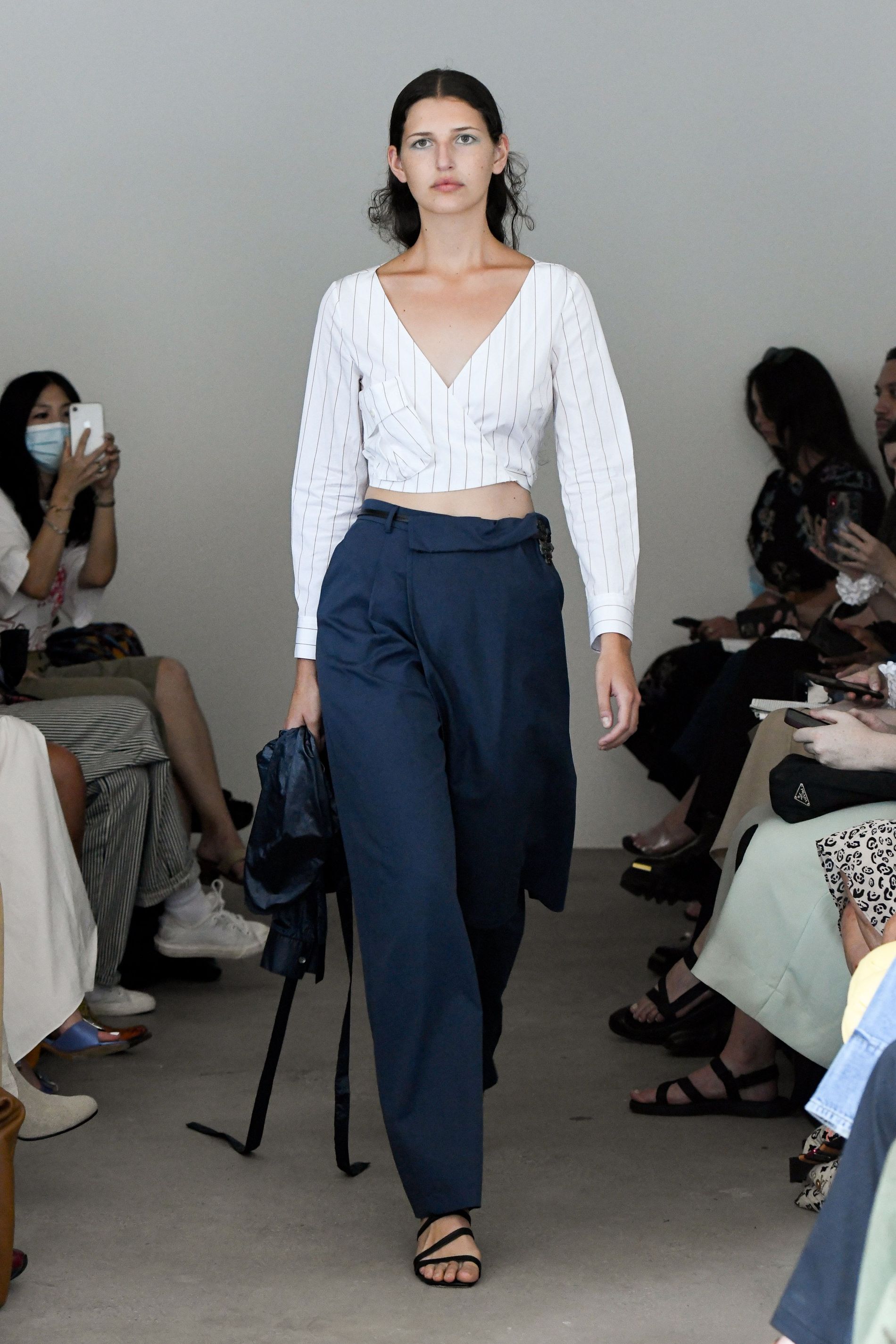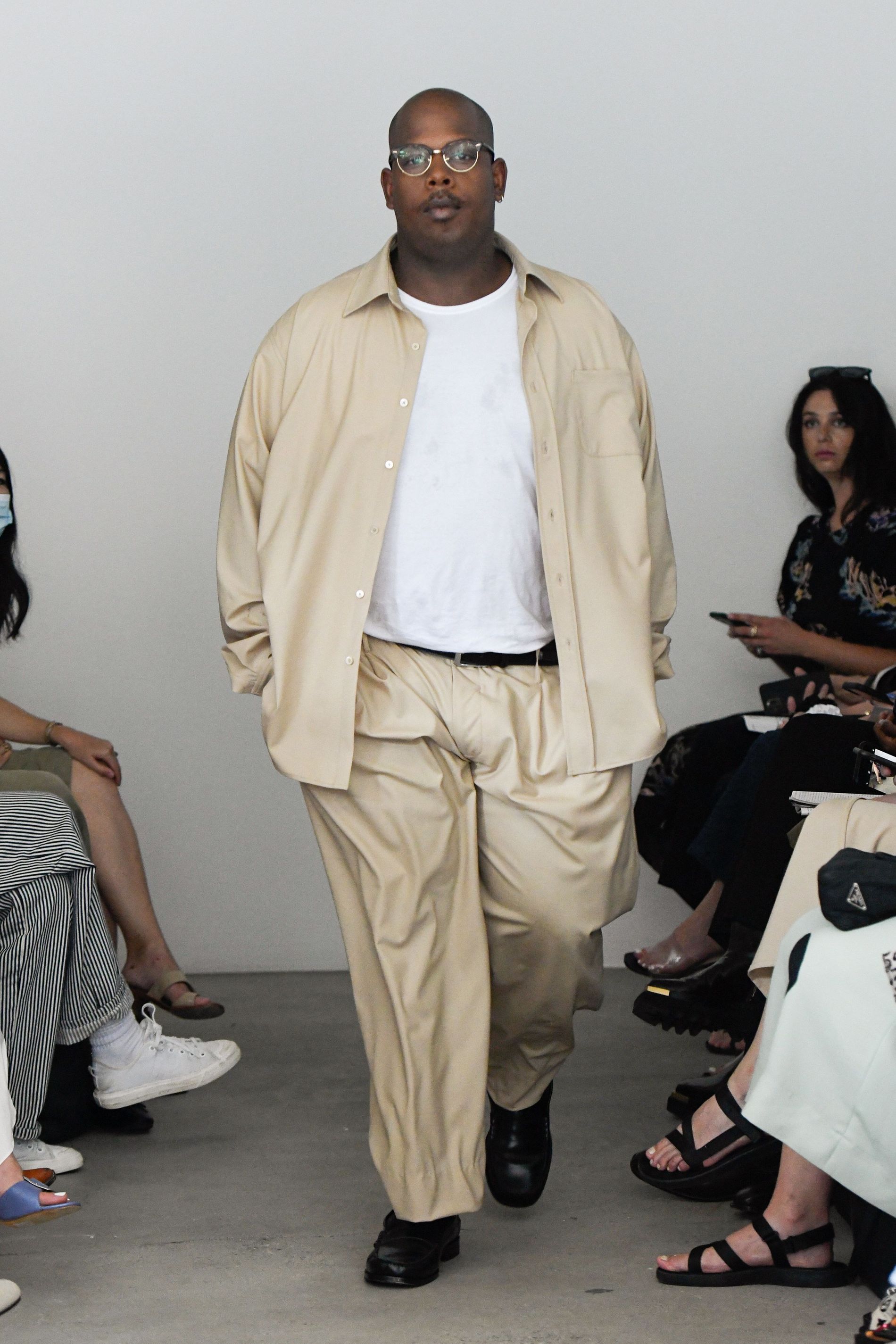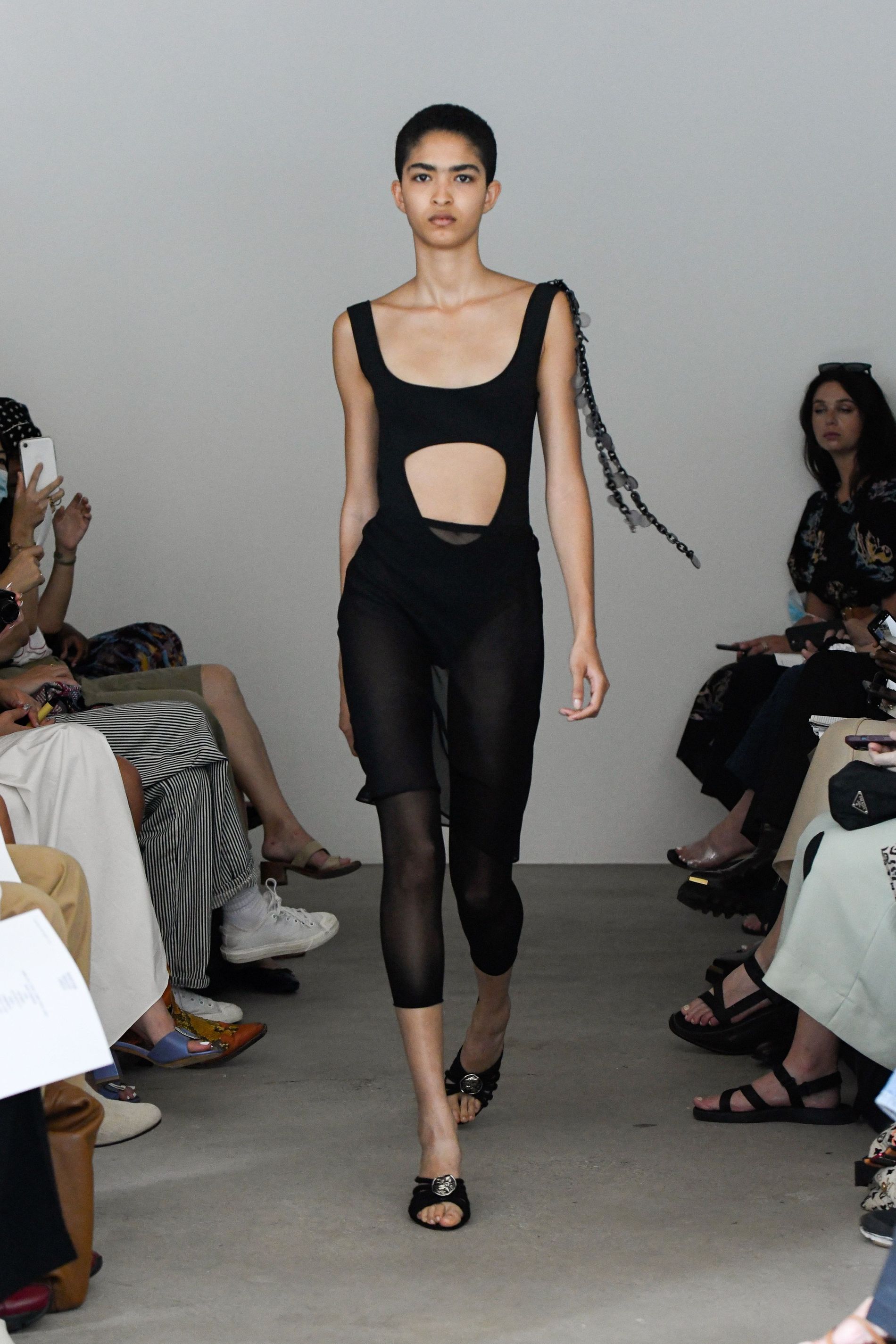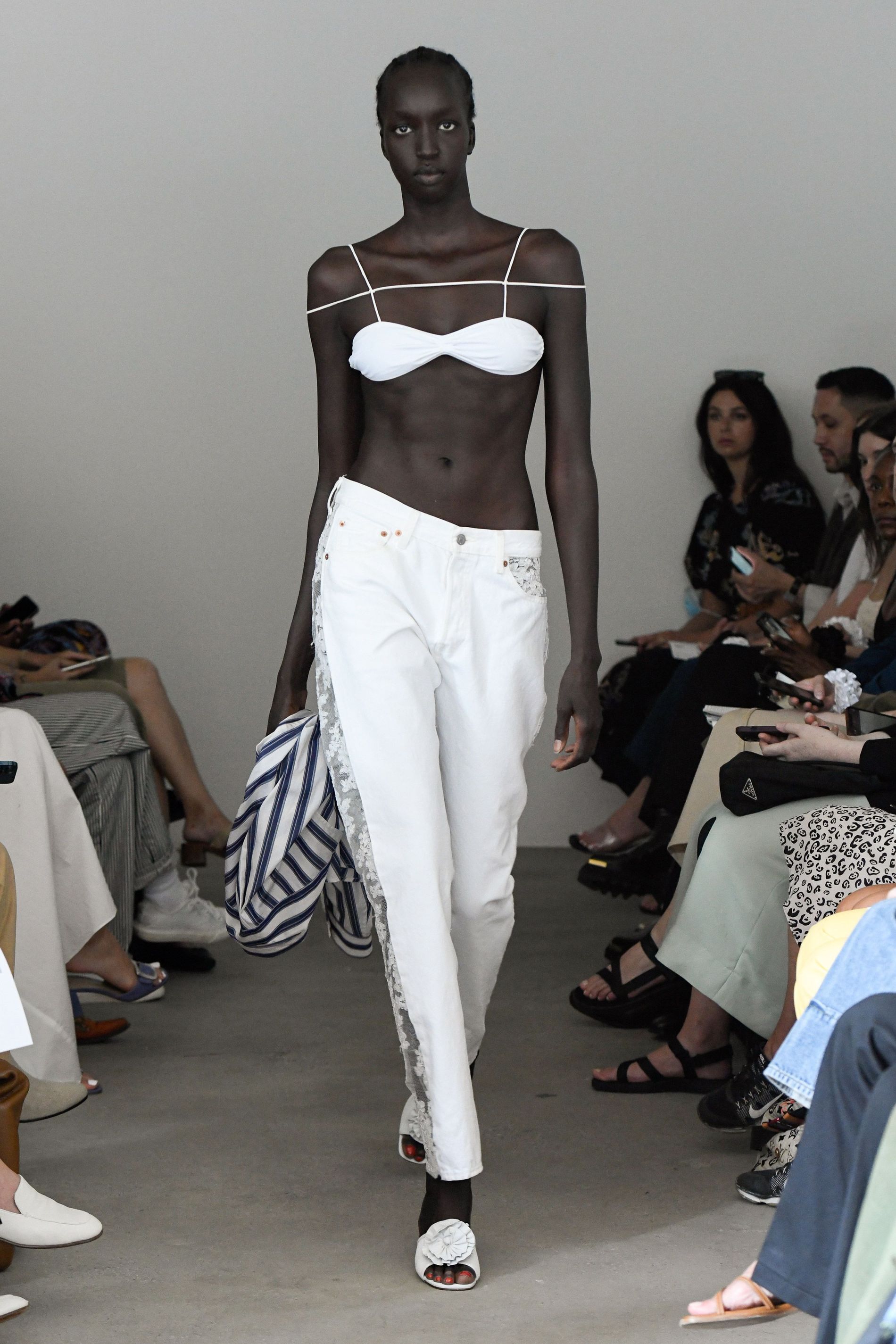 Prabal Gurung
Prabal Gurung toes the line between ladylike and cool. Working with classic silhouettes and a signature boldness that banishes any notions of boredom, he pairs his timeless designs with a comprehensive assortment of vivid colours. Given that Gurung has previously said he believes the world would be a better place if more women were in power, it's no surprise that for SS22, he presented a collection of feminine yet powerful looks. In Gurung's hands, florals and gingham felt modern – girly yet refined – while stretch fabrics hugged the models' bodies and hips were draped to accentuate the womanly figure.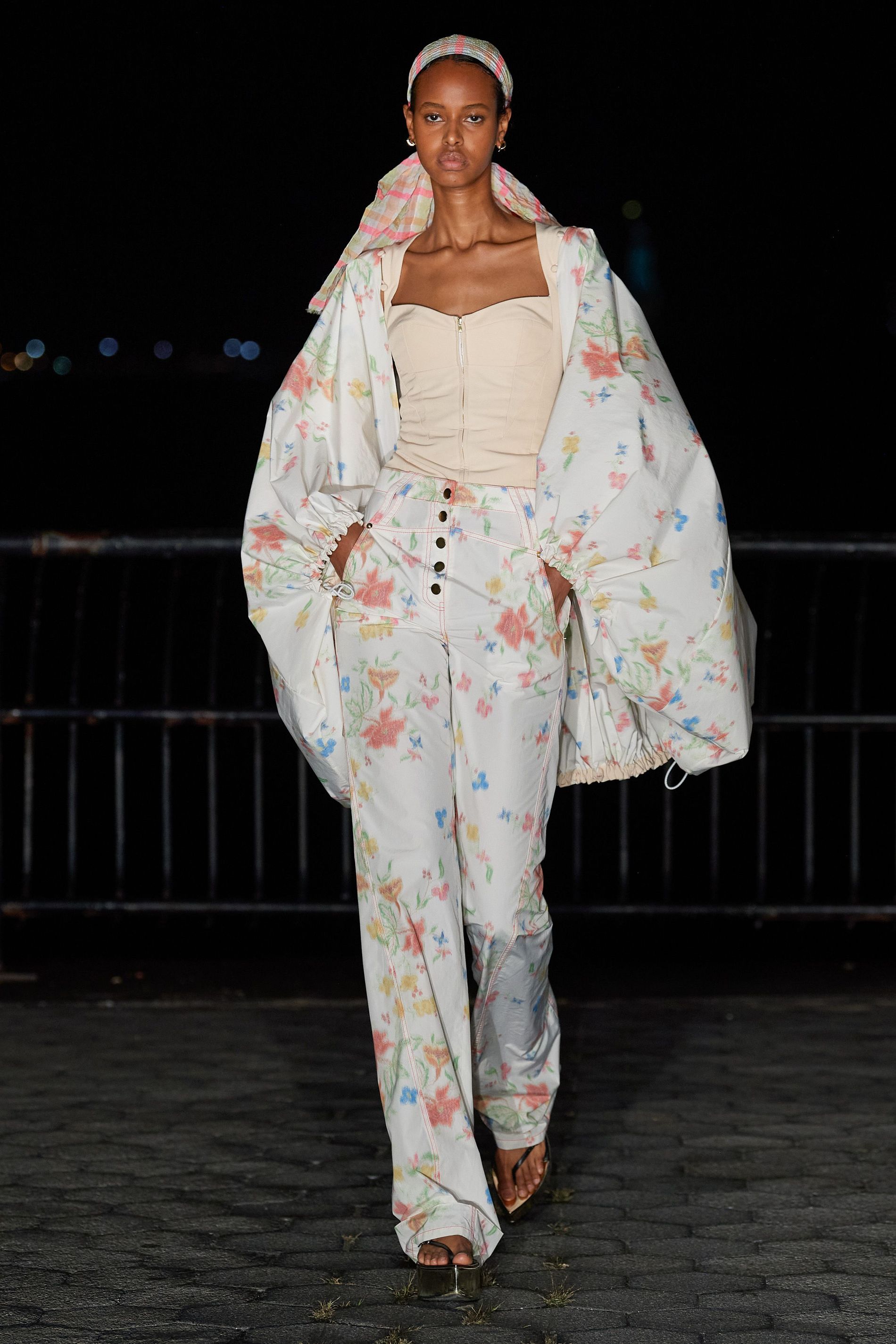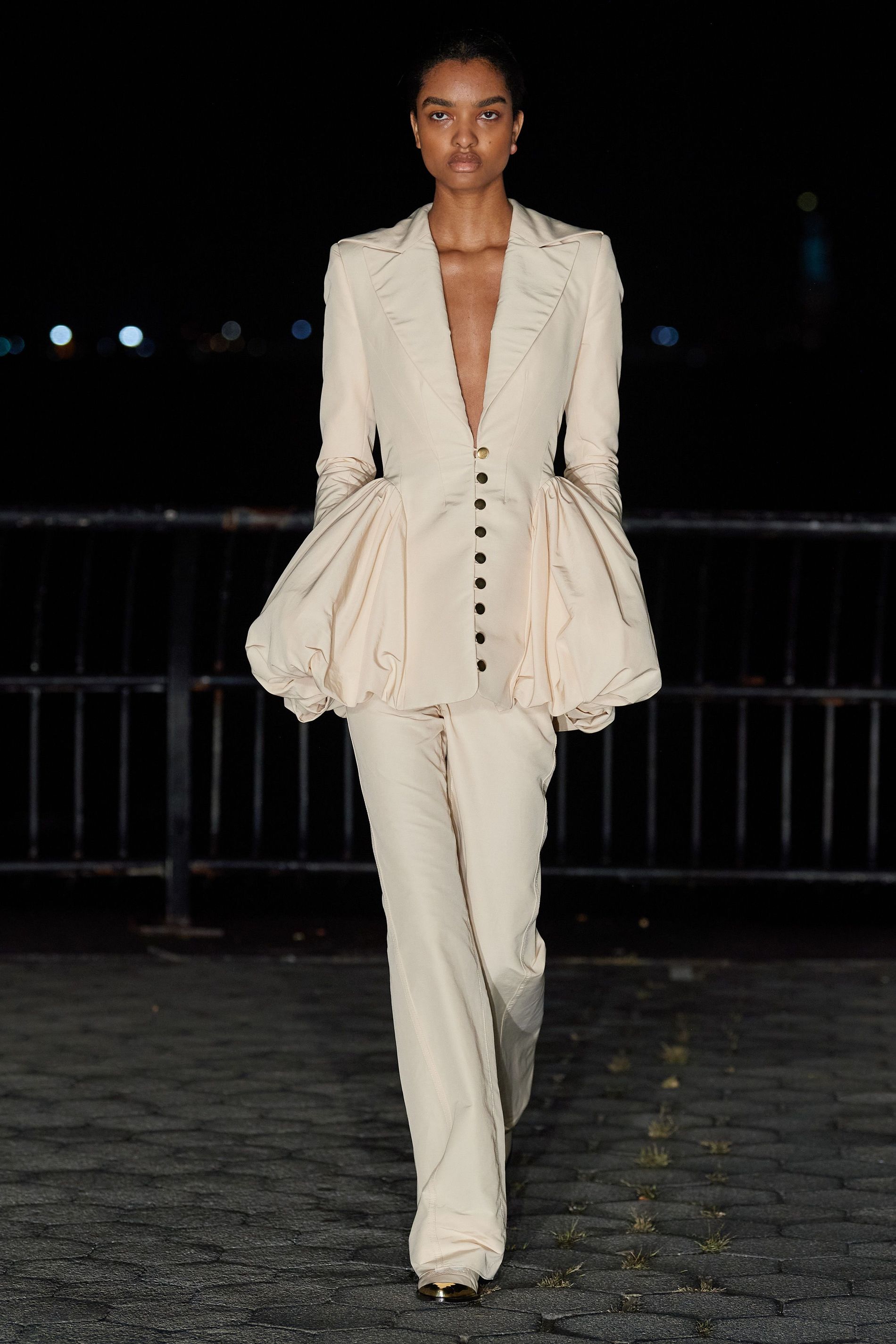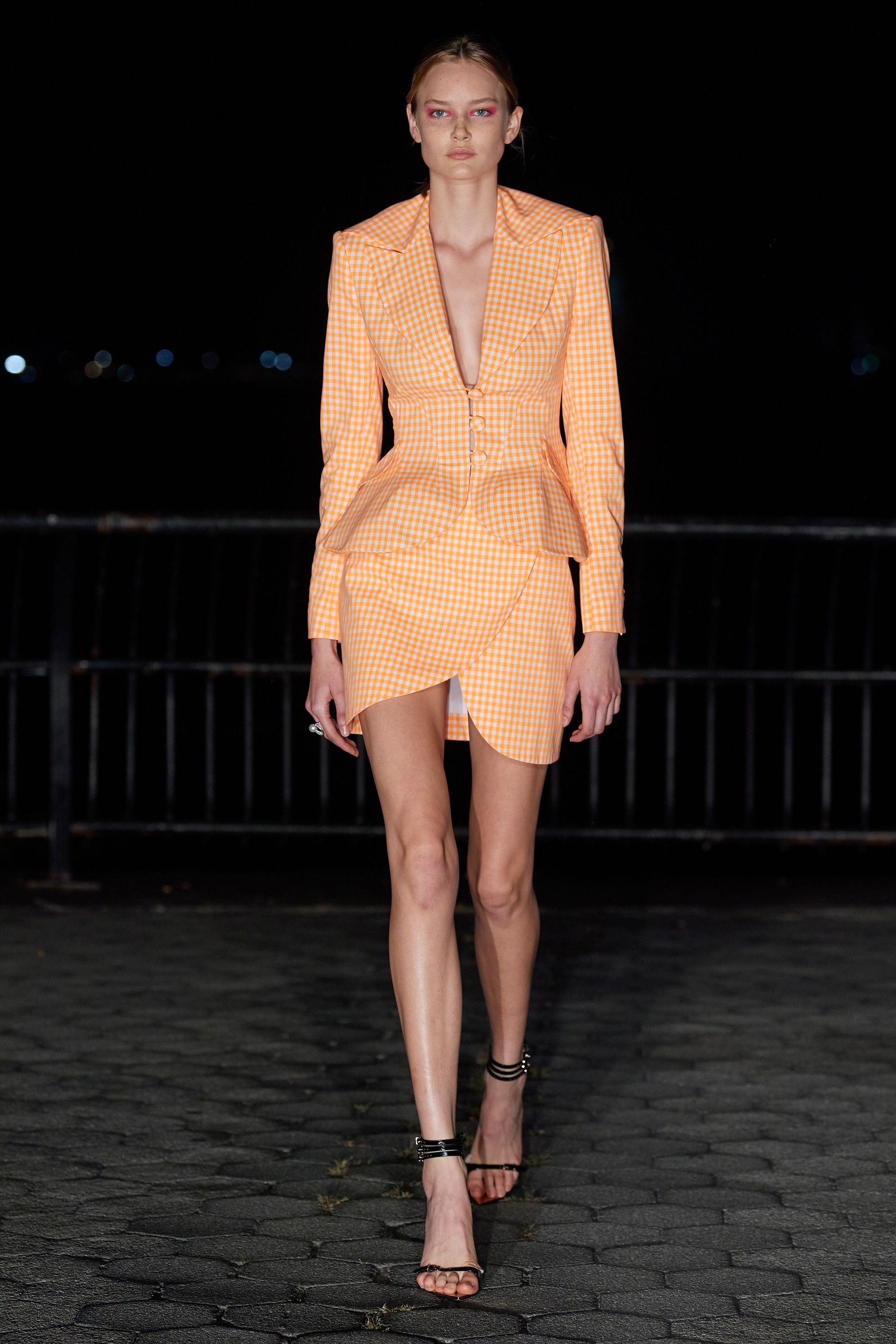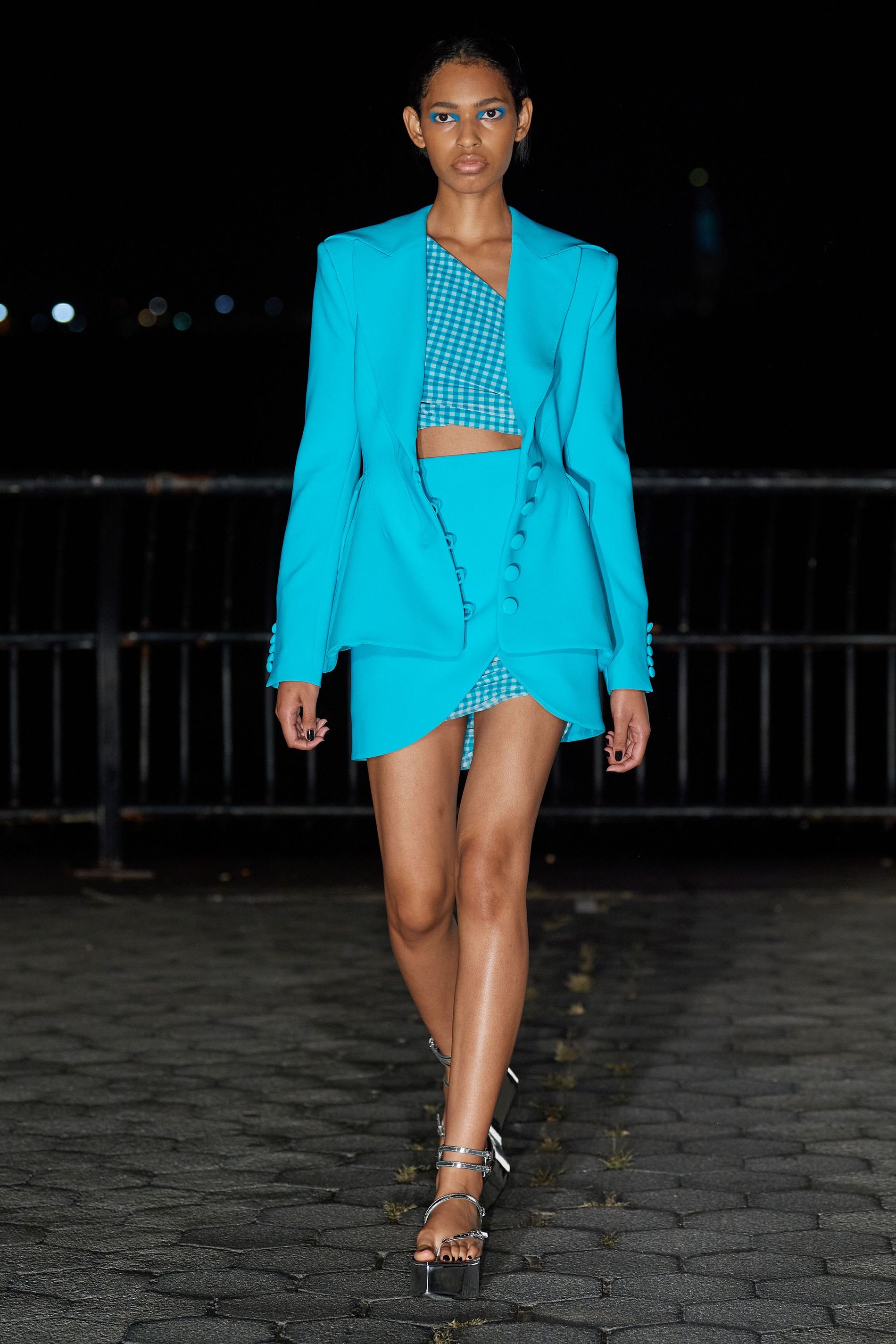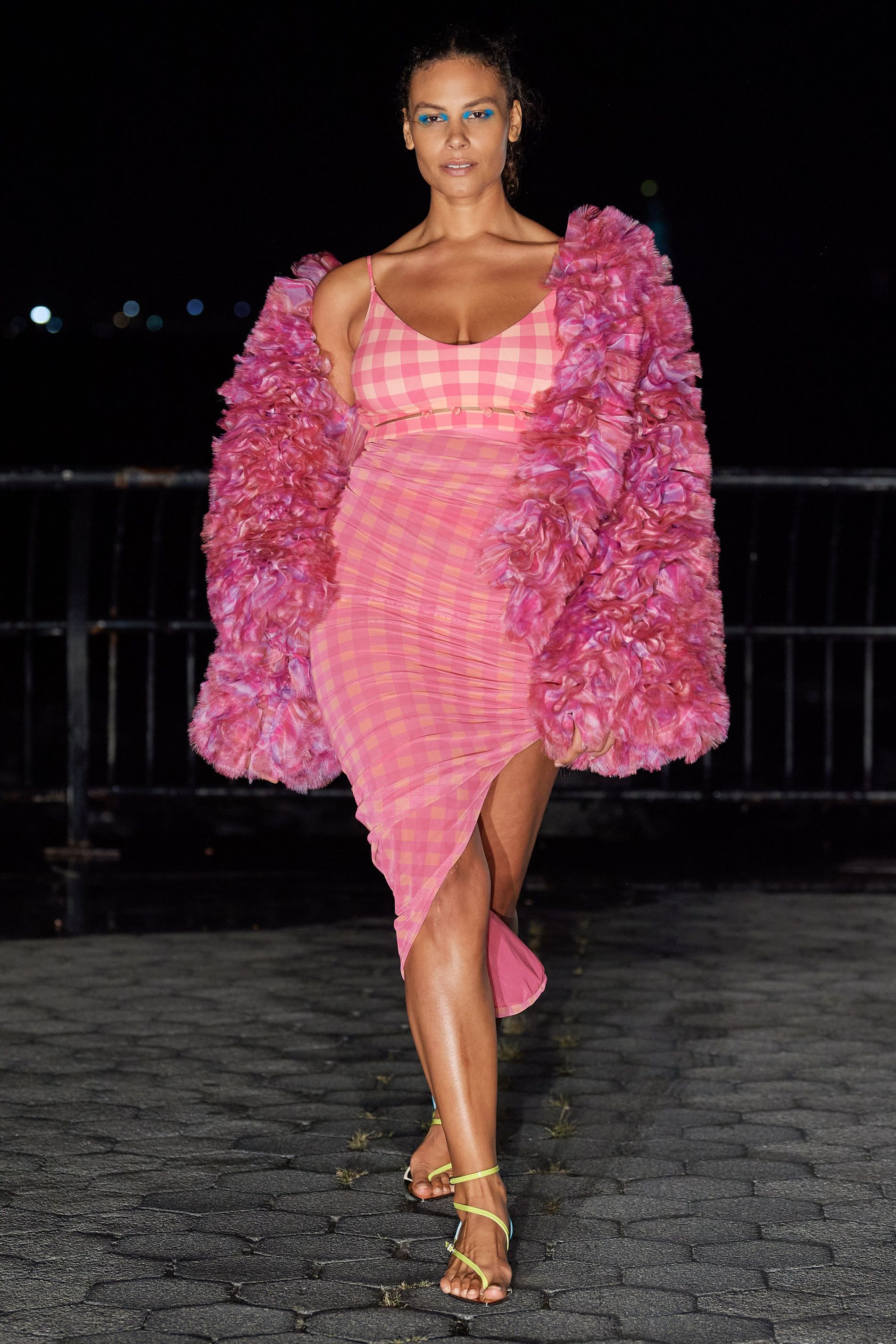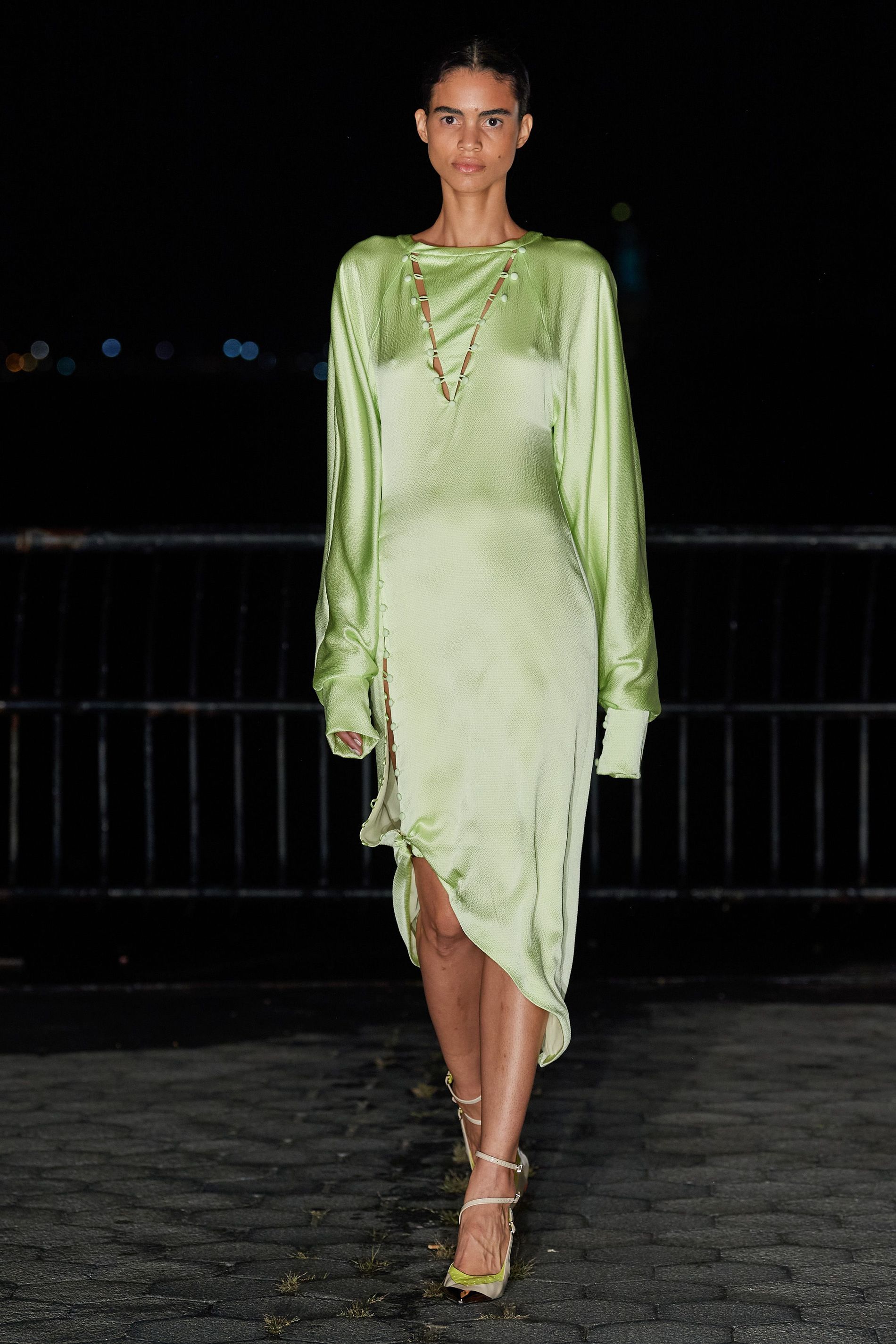 Carolina Herrera
As the culmination of Carolina Herrera's 40th anniversary celebrations, its spring/summer 2022 collection showcased designer Wes Gordons take on the brand's sartorial sense of occasion. Making a case for post-pandemic reemergence and bombastic dressing, the bubble hemmed gowns and graphic colour scheme were easily the stand-out of the season. While barrettes and short shorts displayed Gordon's playful side, a reinterpretation of the tuxedo styled with expressively sleeved shirts and high-waisted, tapered, and pants brought gravitas to the collection.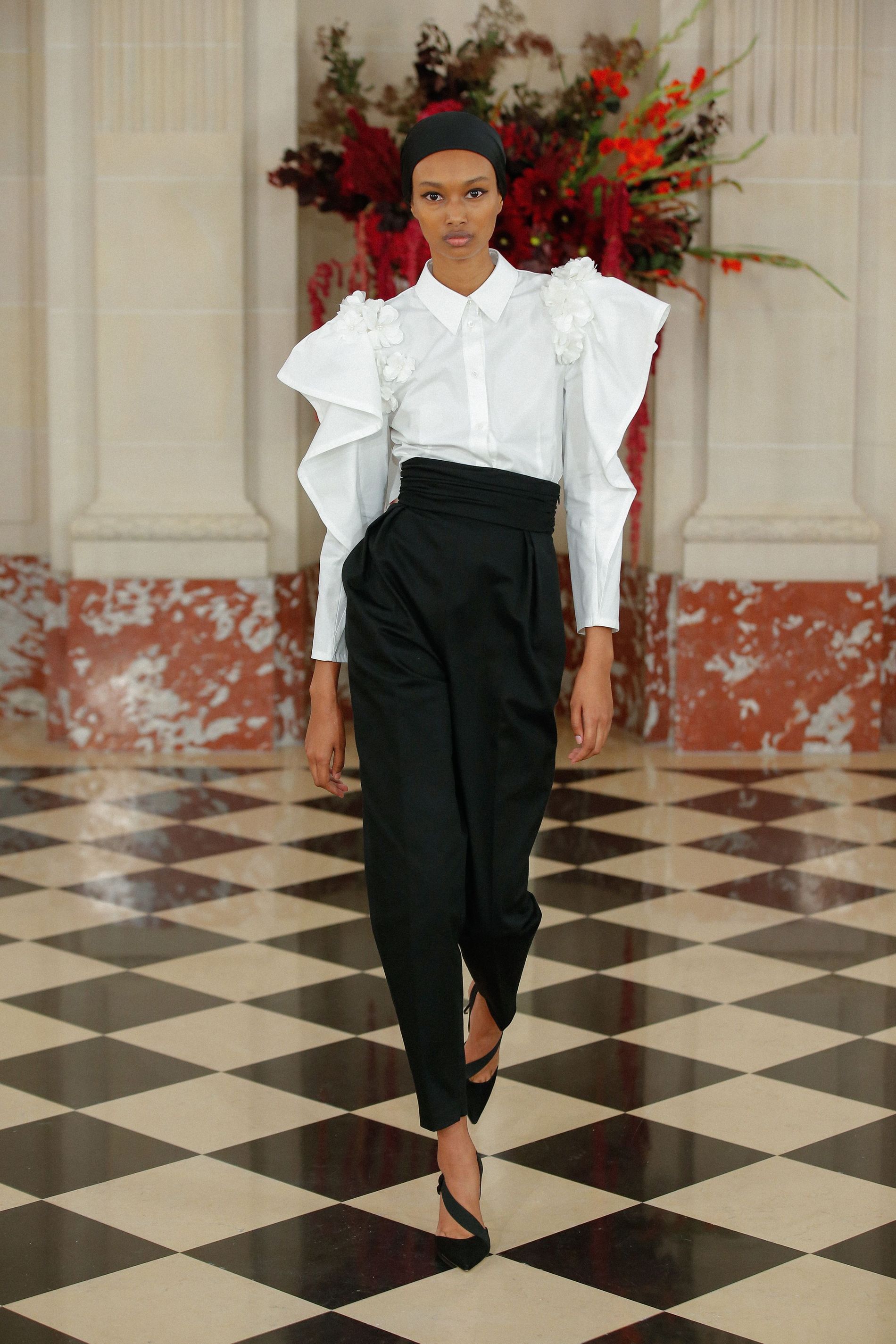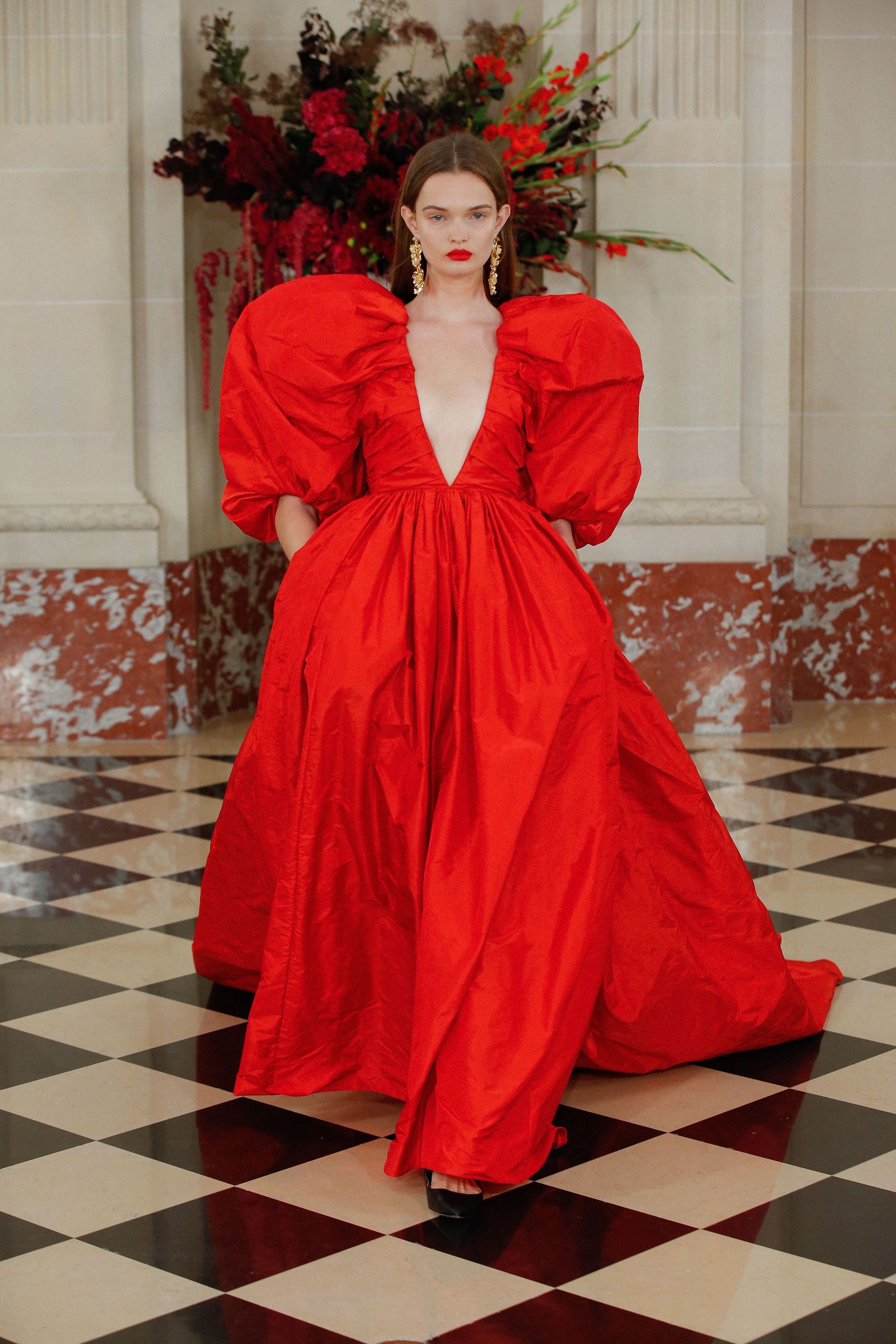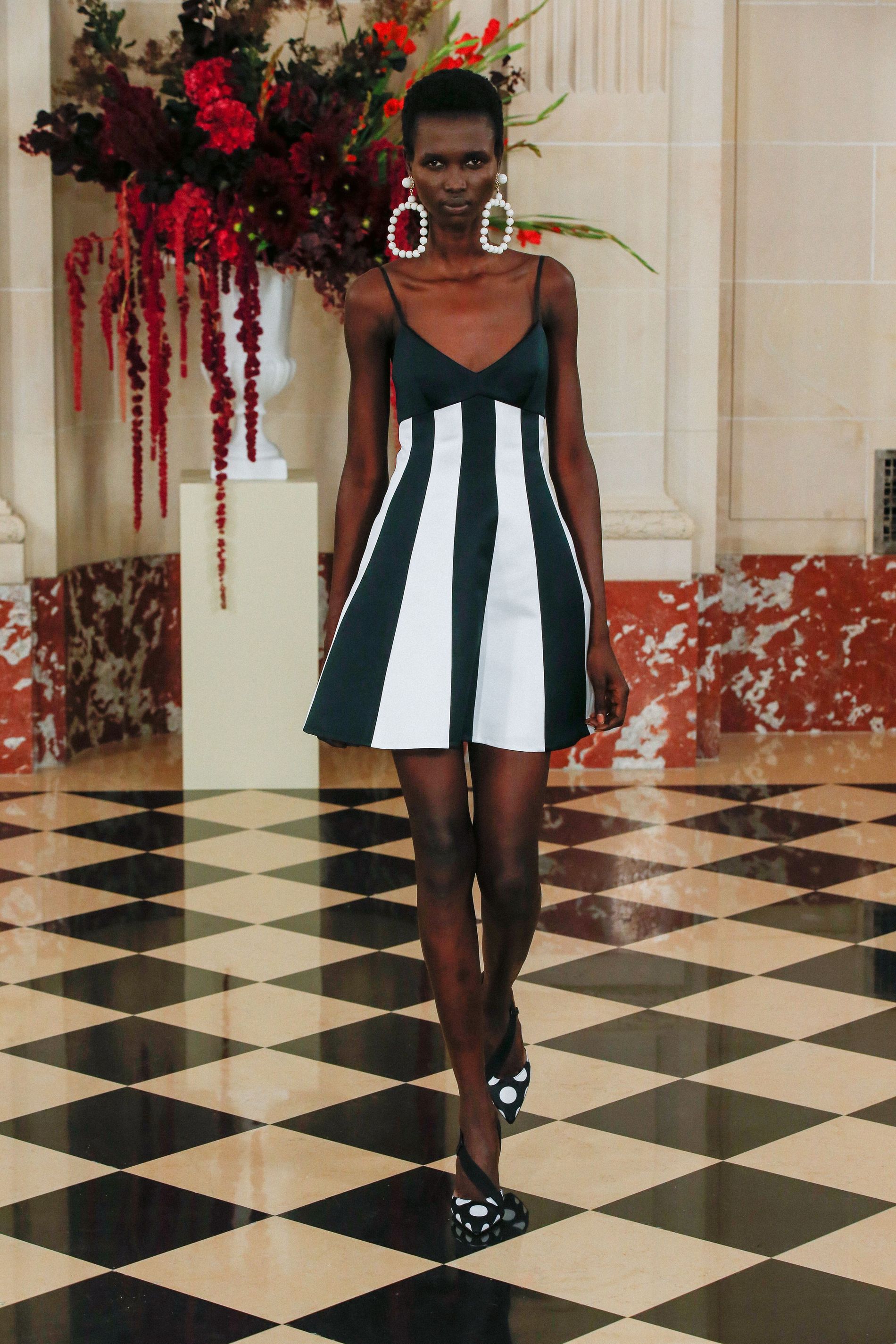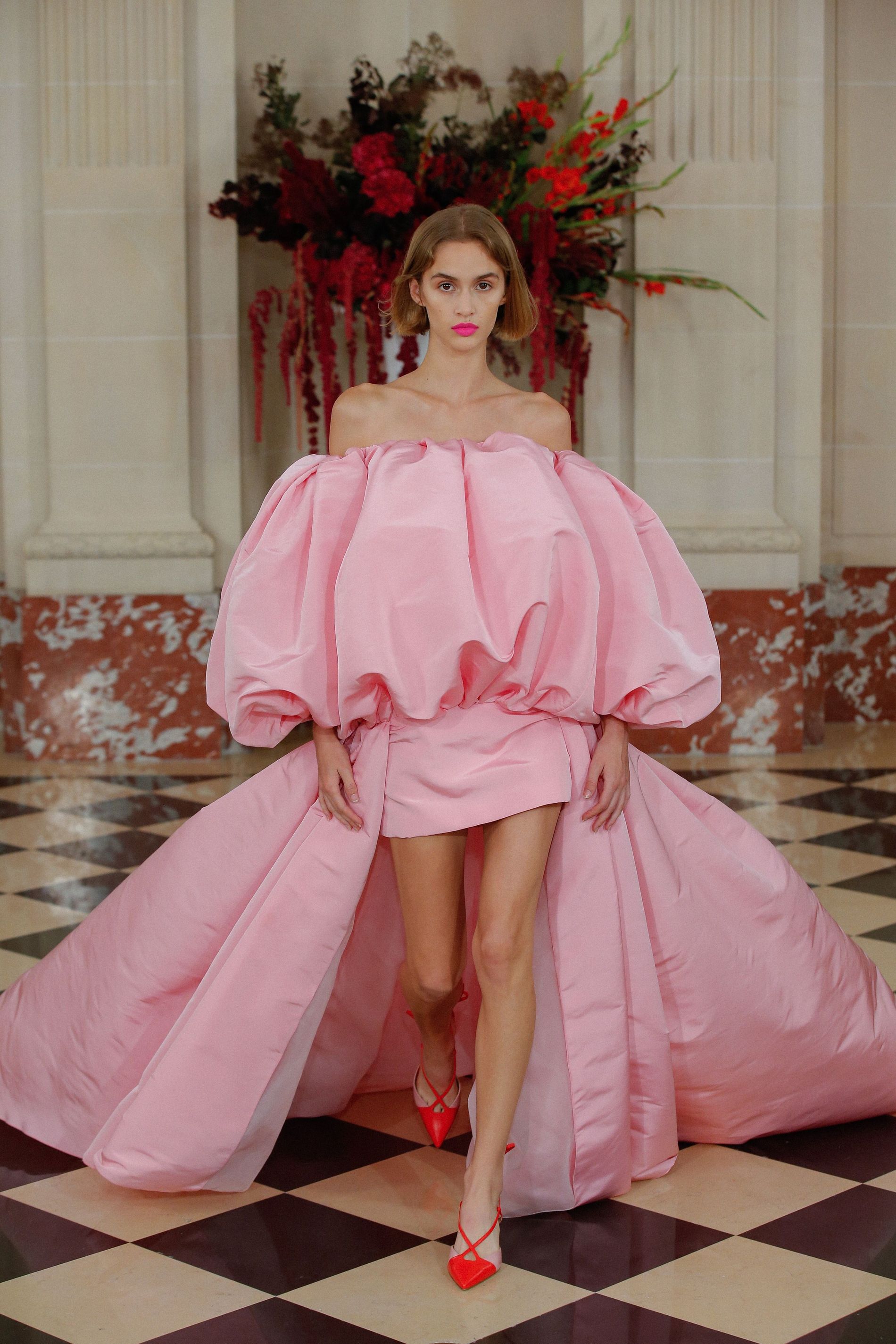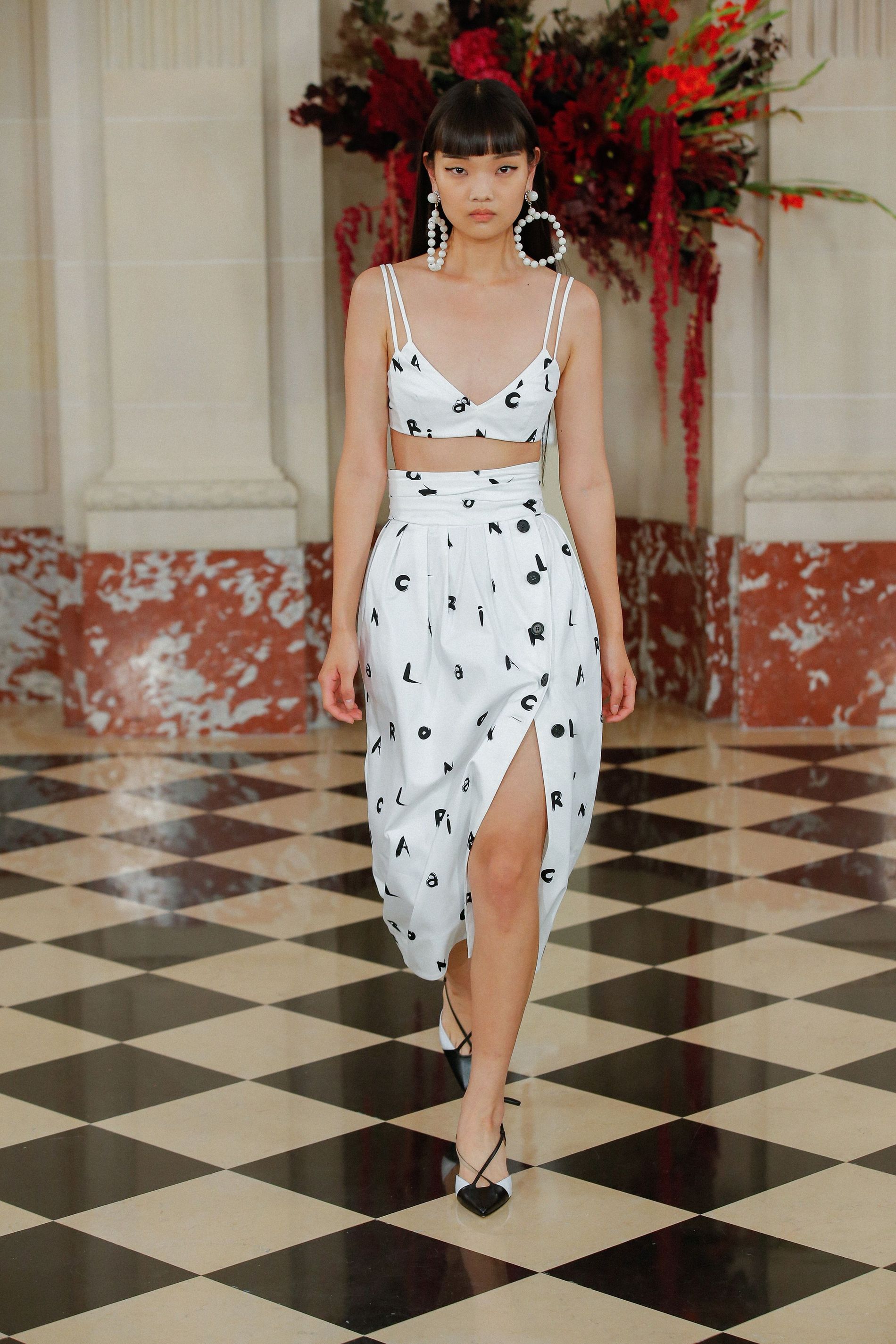 3.1 Phillip Lim
This spring/summer, 3.1 Phillip Lim has experimented with more second-generation fabrications than he's ever used before. Moulding modern fabrics like a wool and recycled polyester blend into nipped waists and voluminous frills. Inspired by garden blooms, the designer did not fall into Miranda Priestly's bad books (who can forget the iconic line "florals for spring, groundbreaking"). Instead, the natural world could be seen in the form of plump of petal-shaped sleeves on a green dress or in the curves of trench coat's storm flap.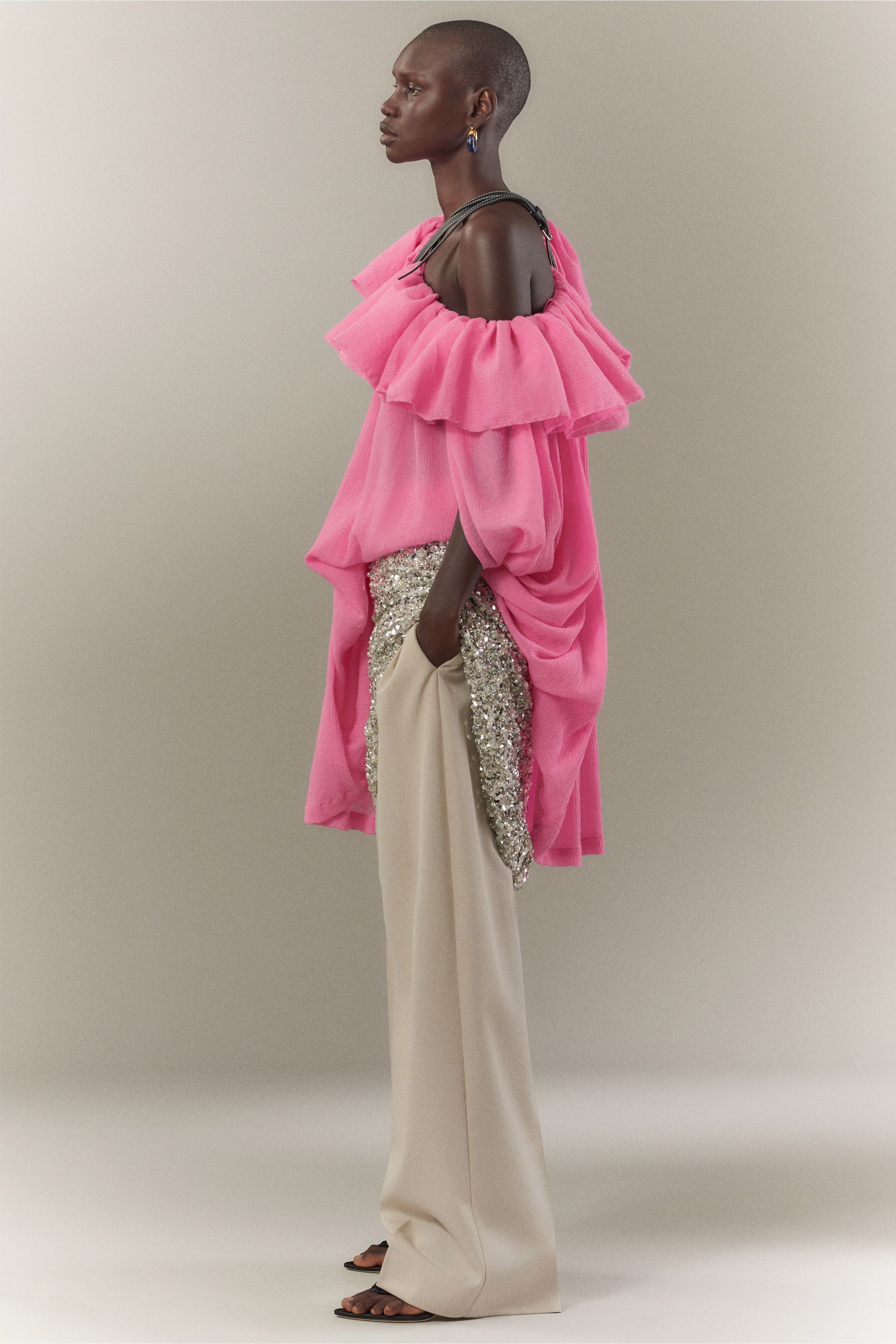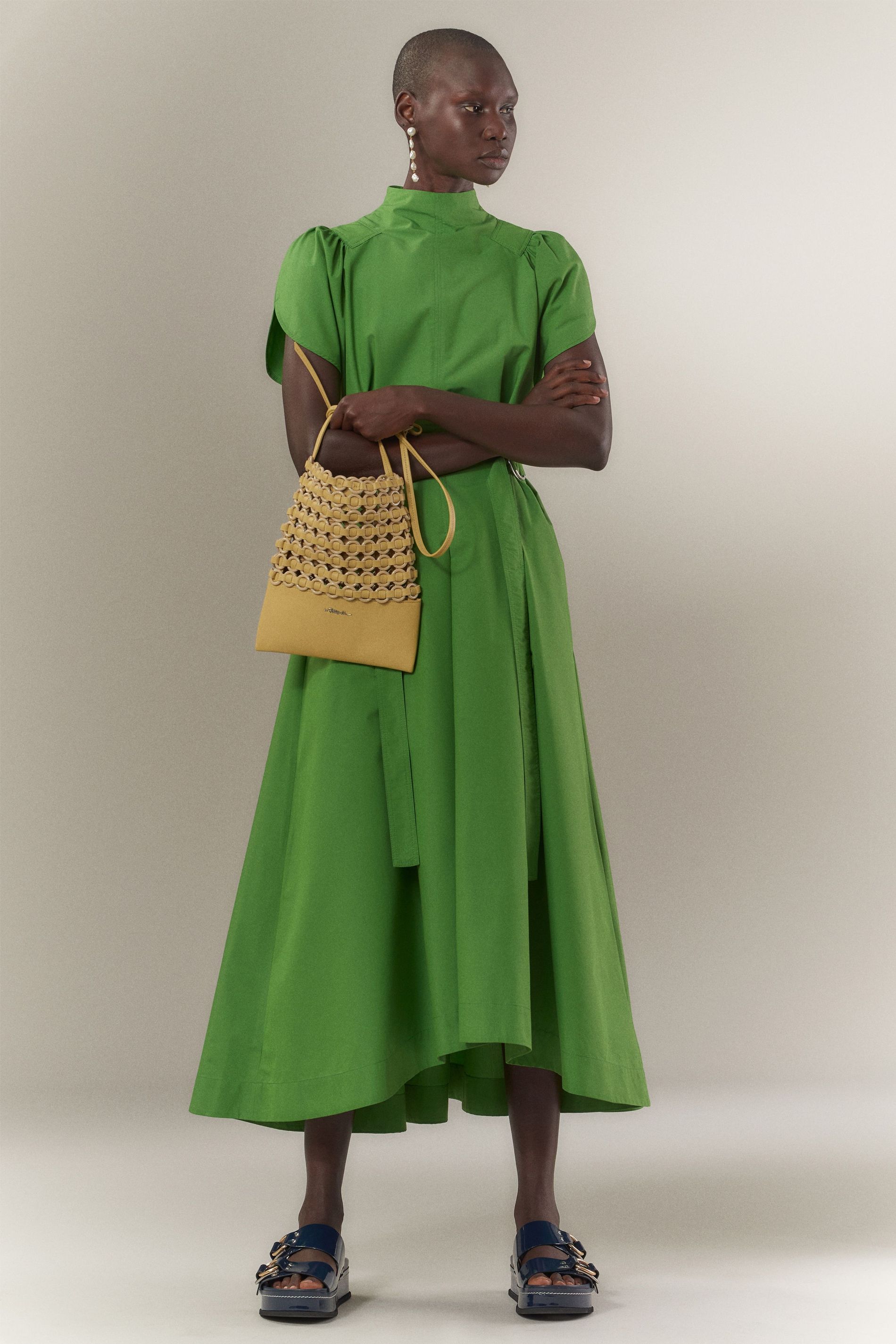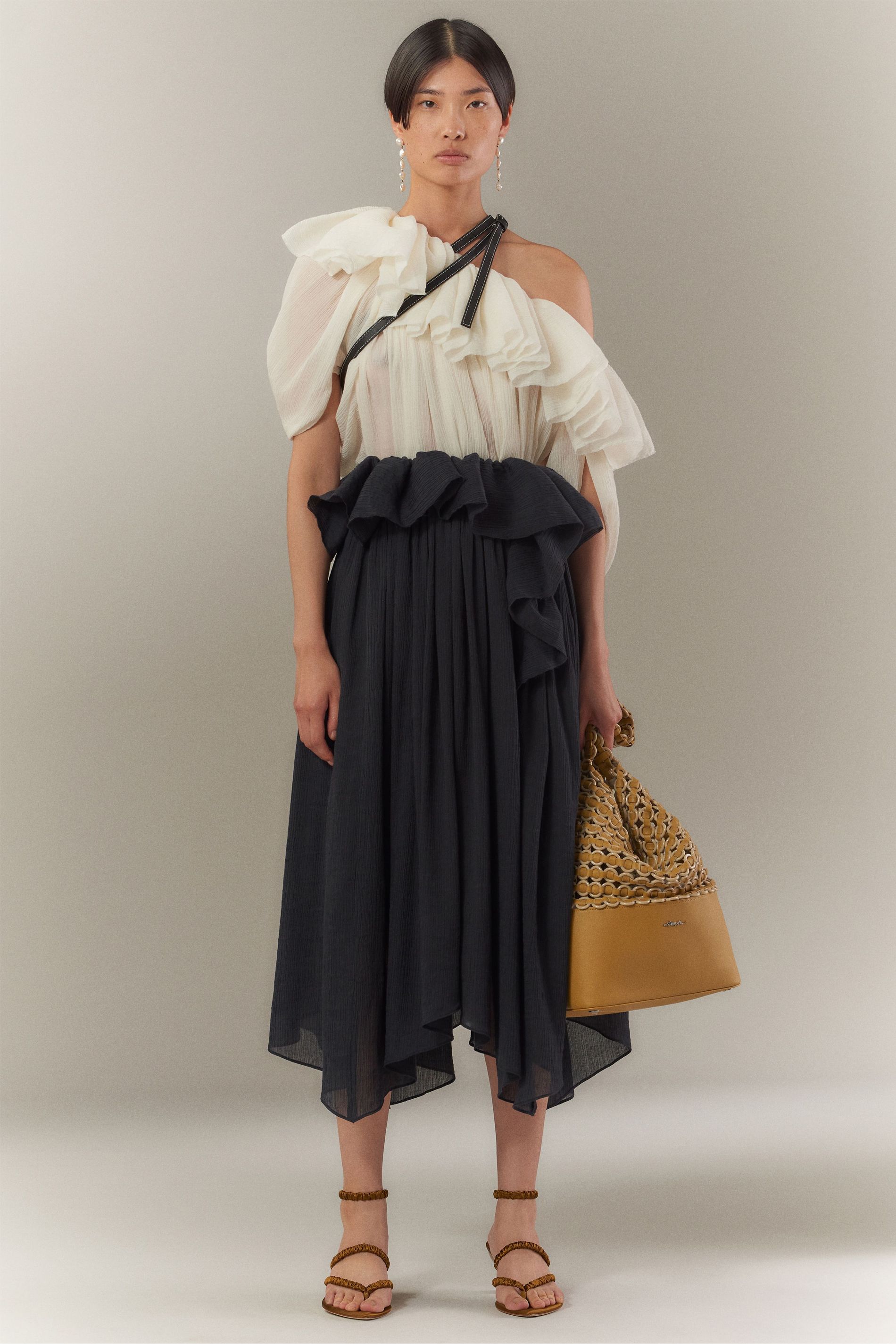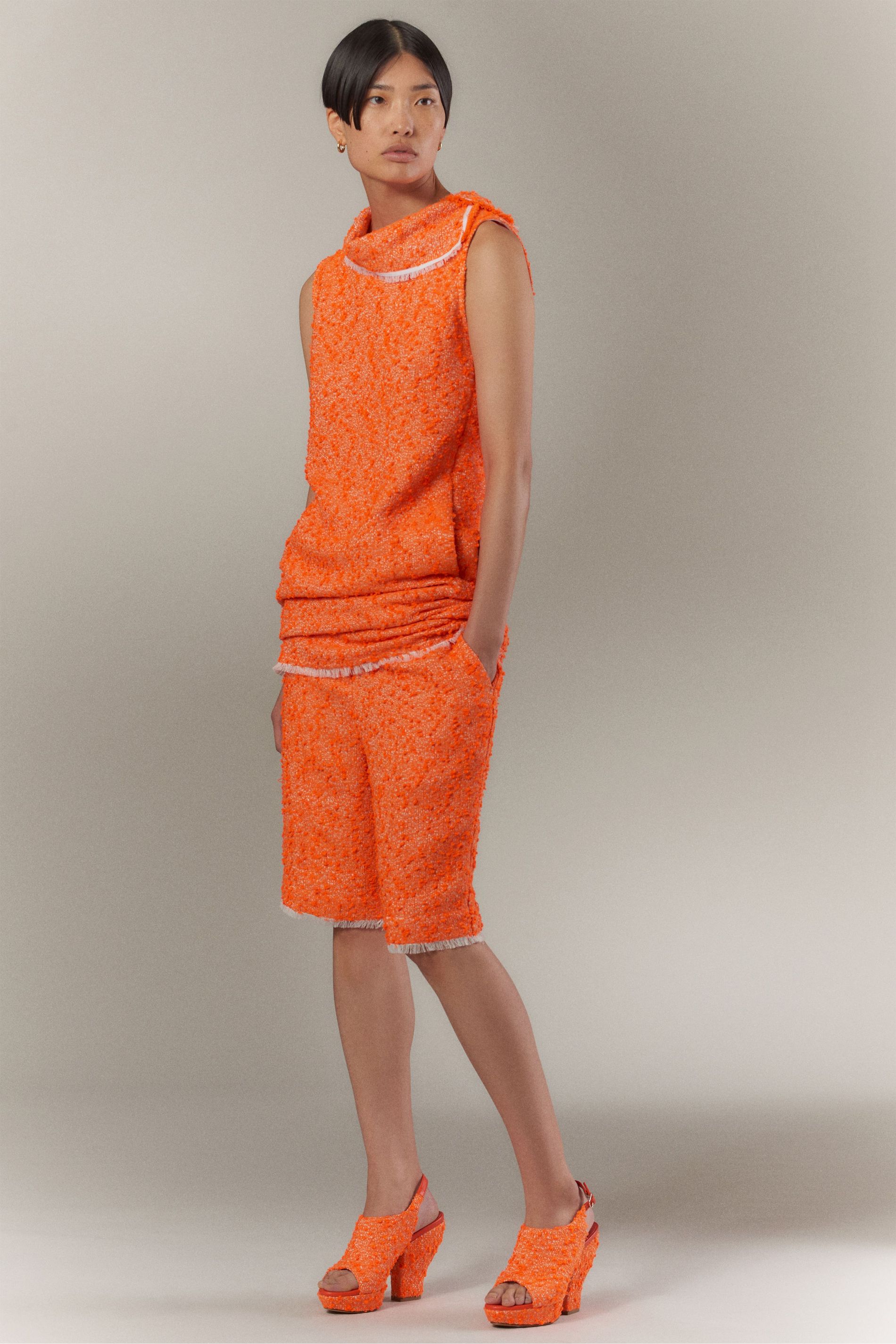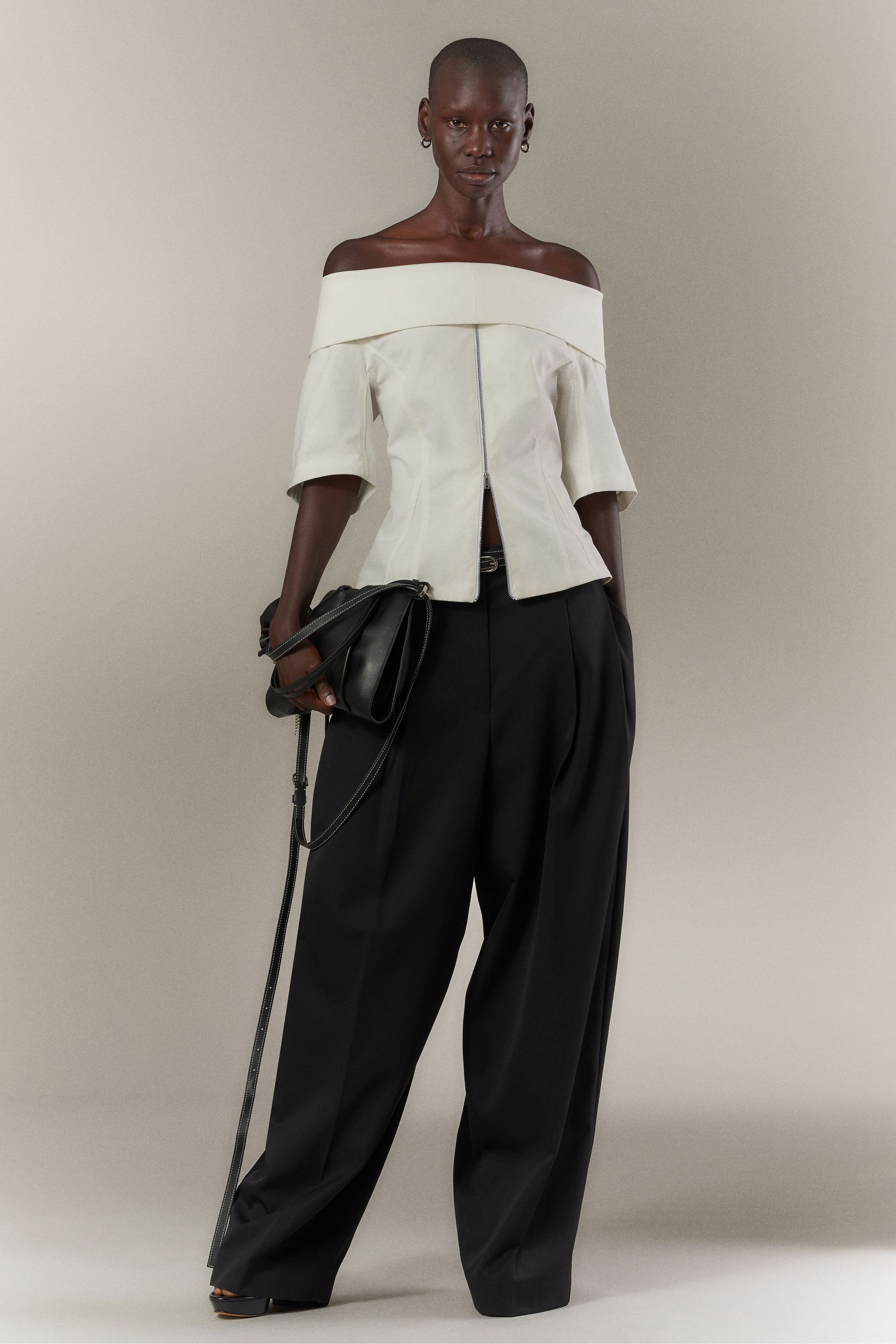 Gabriella Hearst
This season, Gabriella Hearst collaborated with members of the Navajo Nation Naiomi Glasses and TahNibaa Naataanii on the woven swatches that were inset in the the shoulders of a trench coat and into the bodice of a sleeveless dress. She also worked with Manos del Uruguay and a Bolivian collective, Madres & Artesanas Tex – The non-profits are her regular collaborators and their work could be seen in chunky runas and in an abstract multicolour crochet.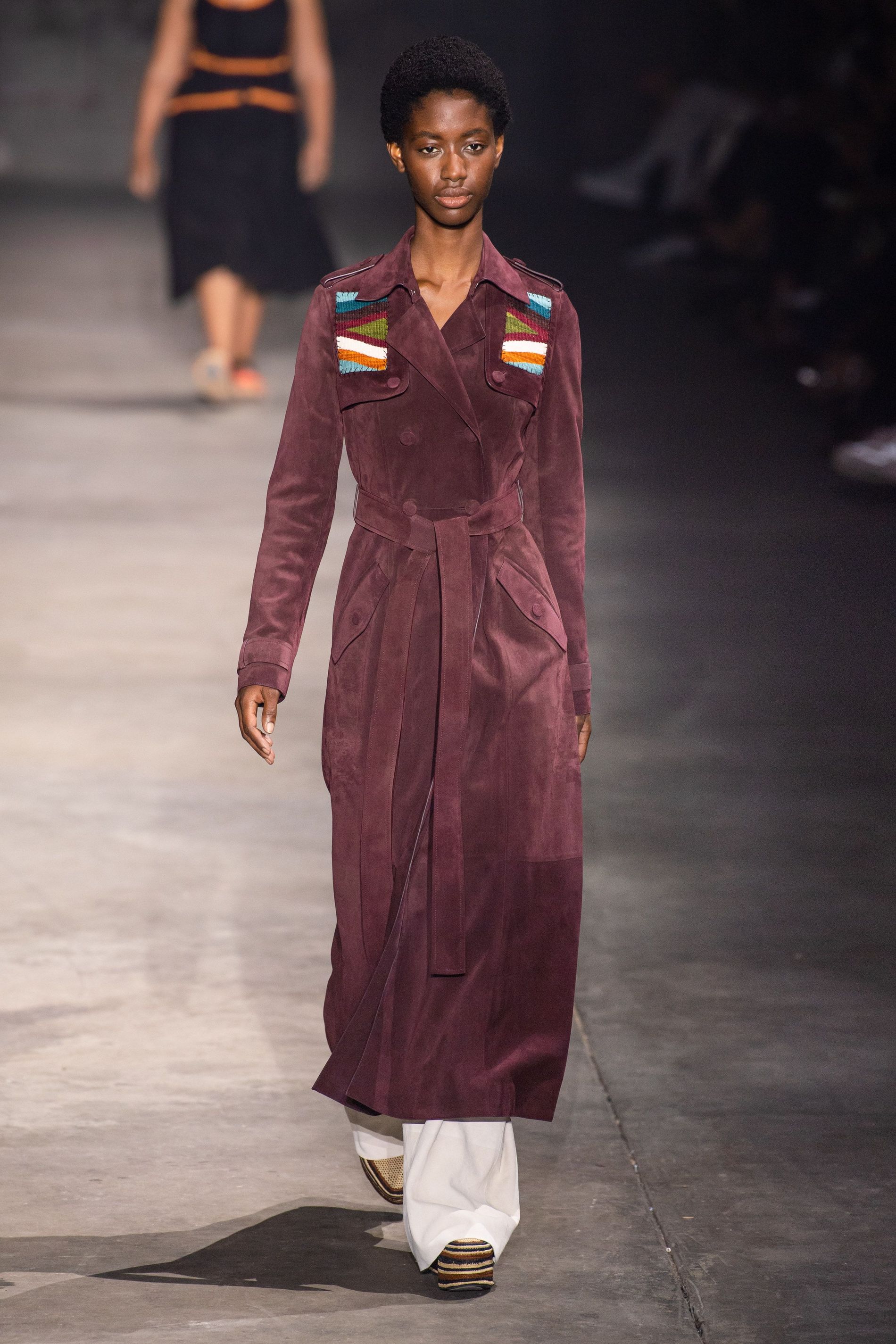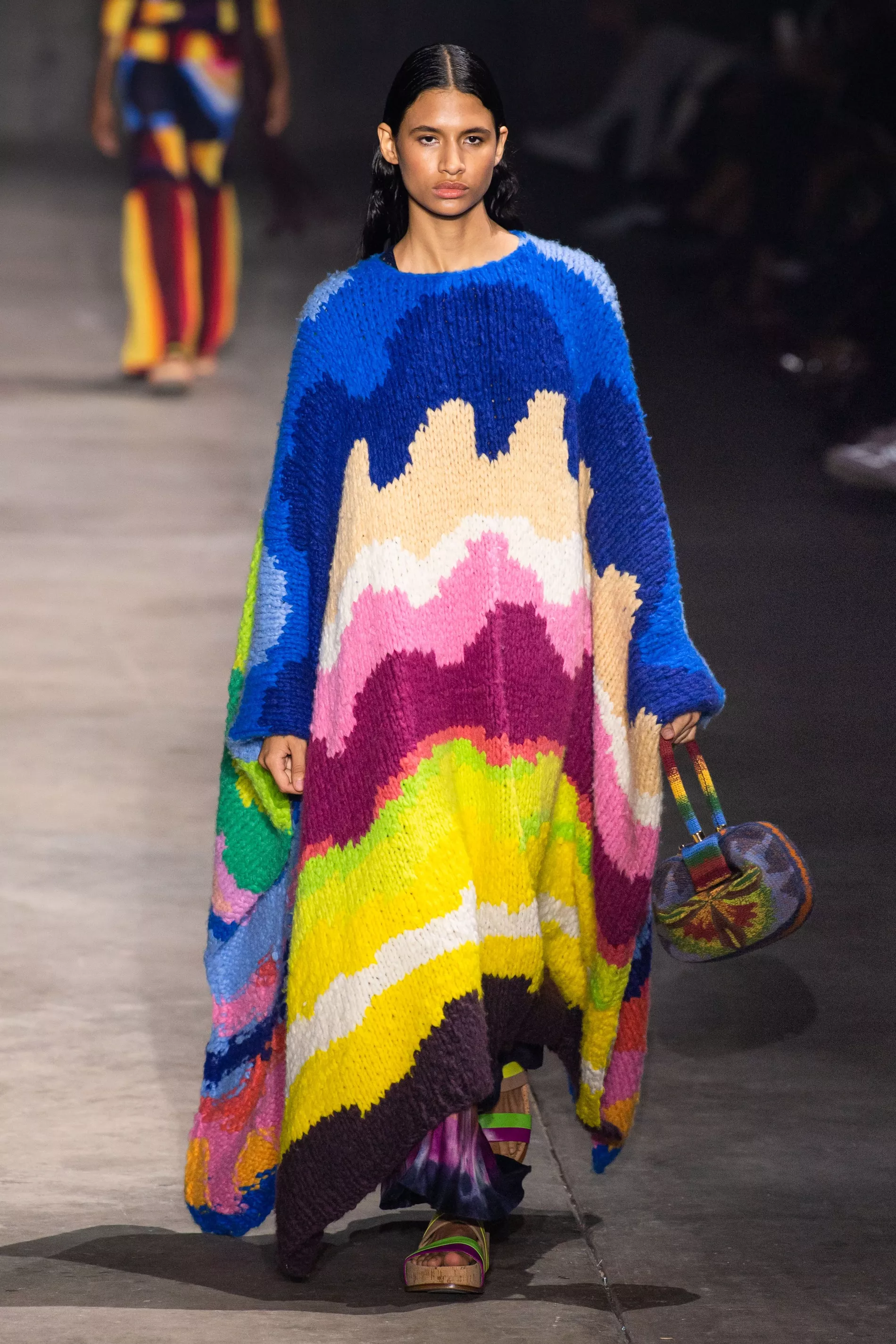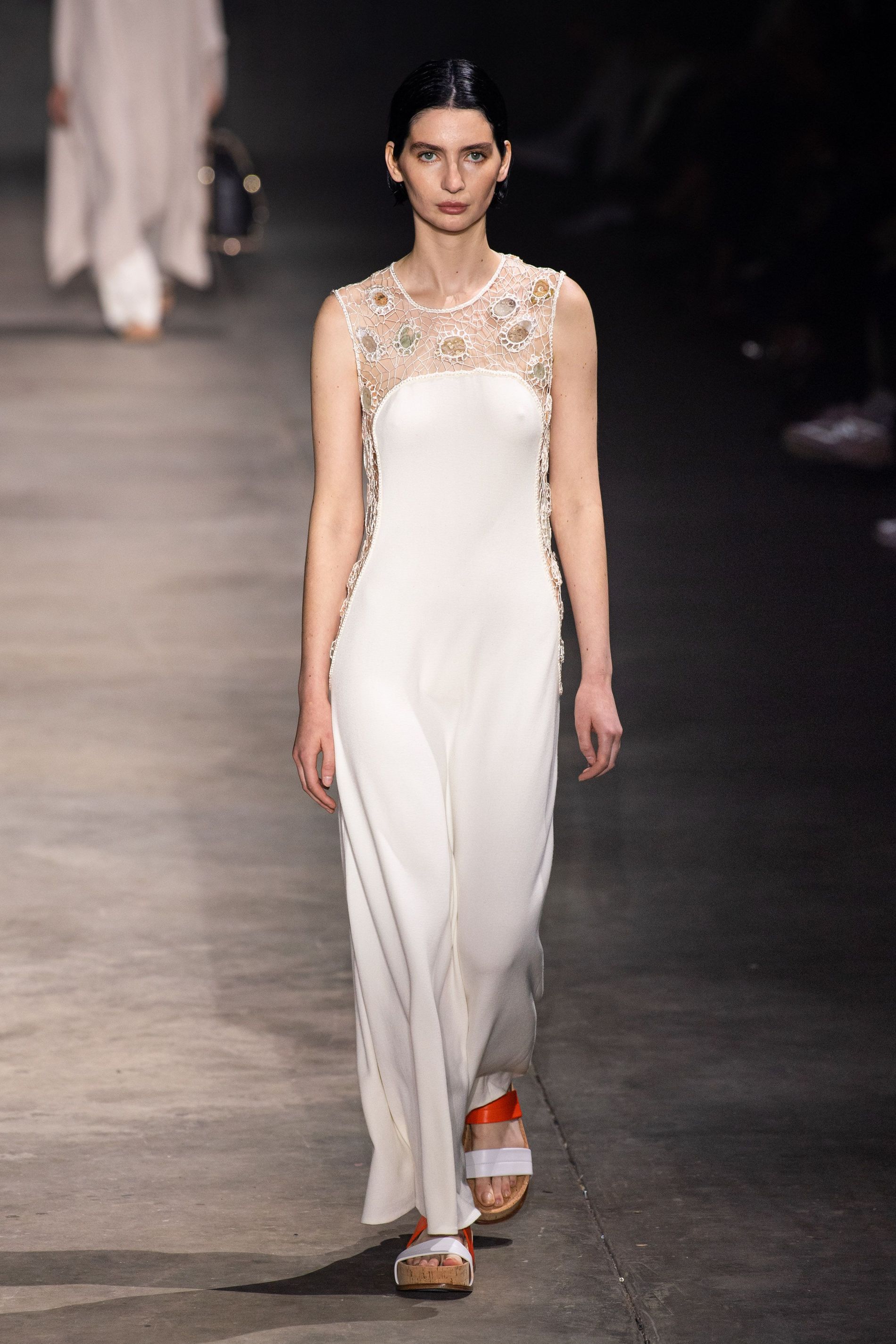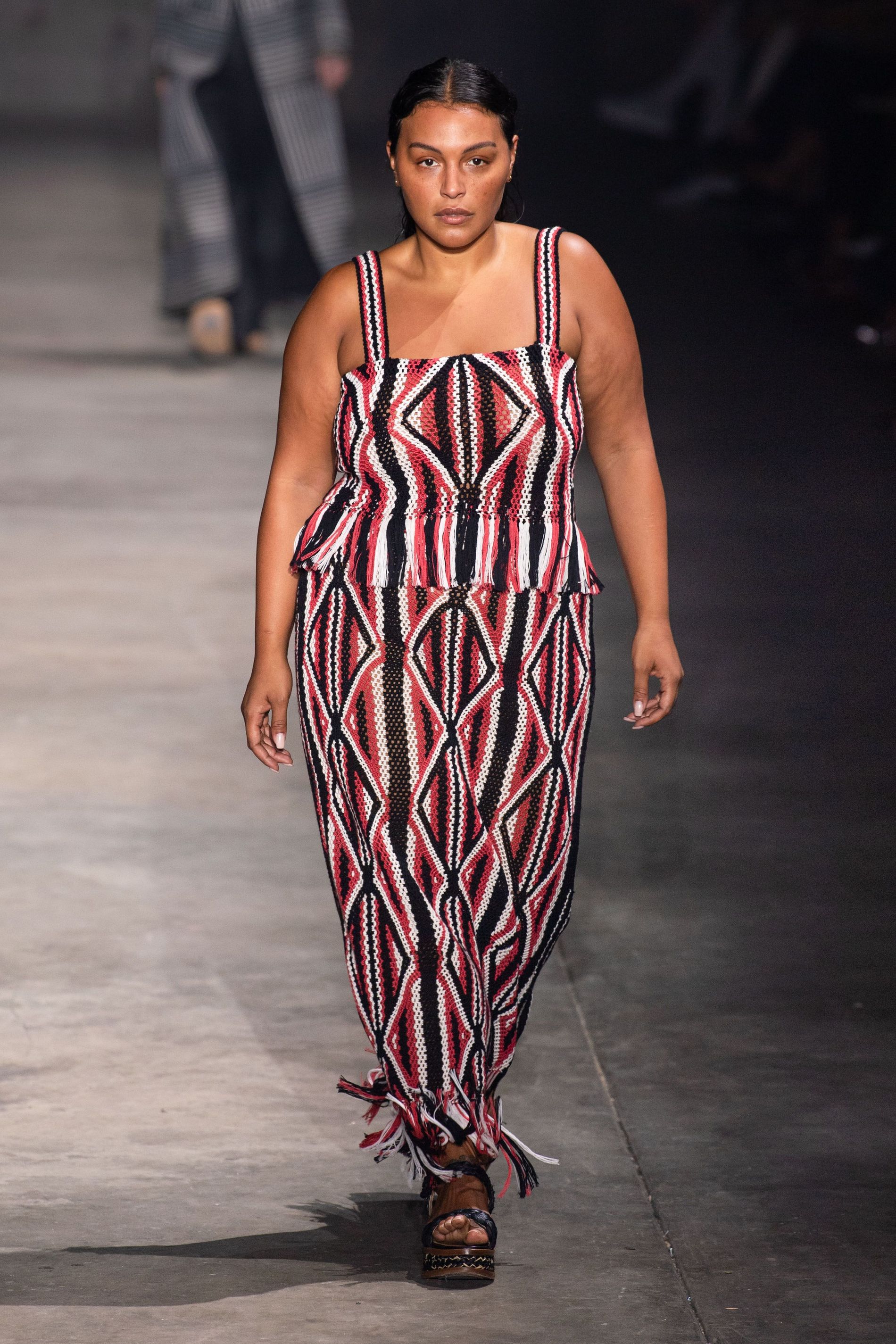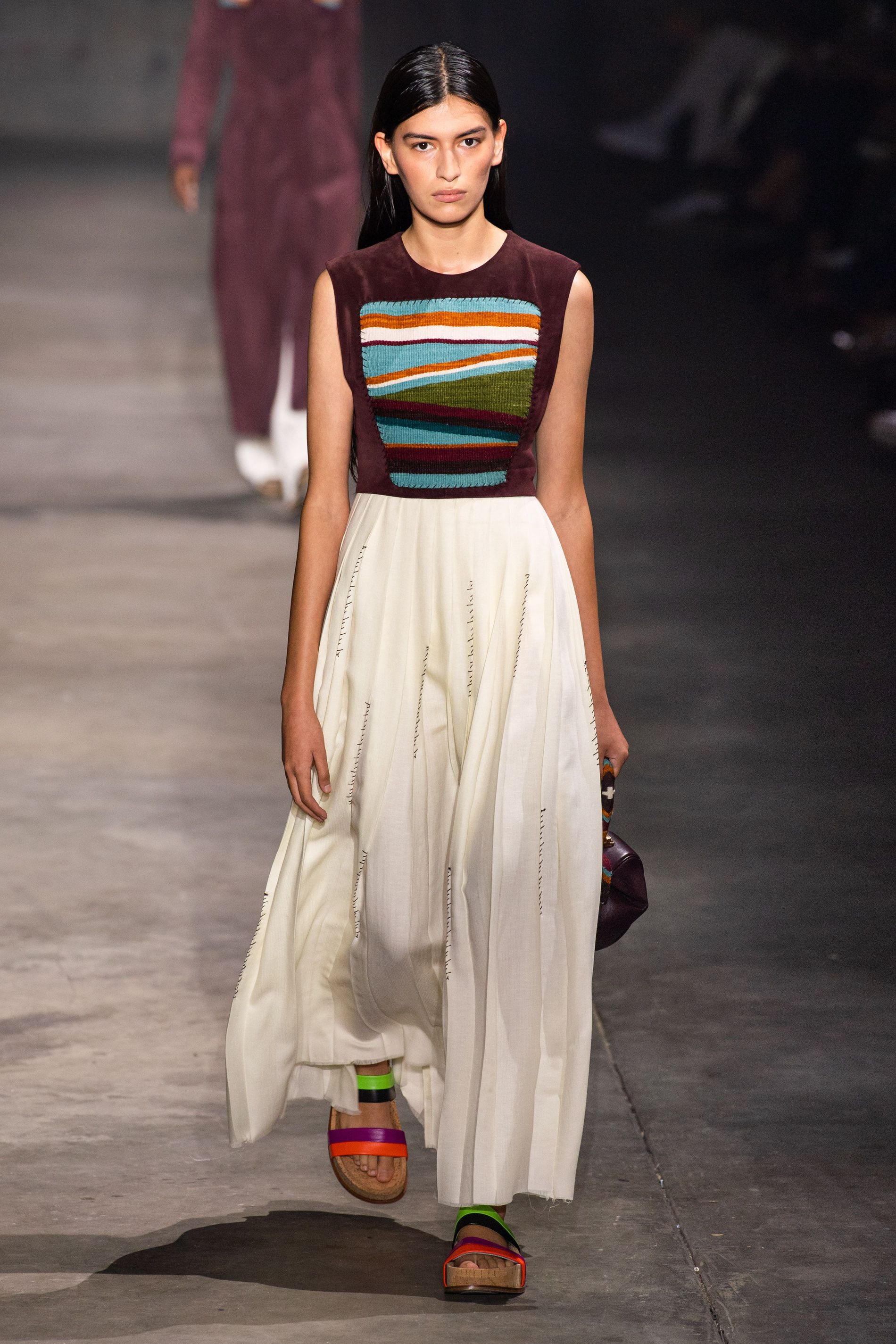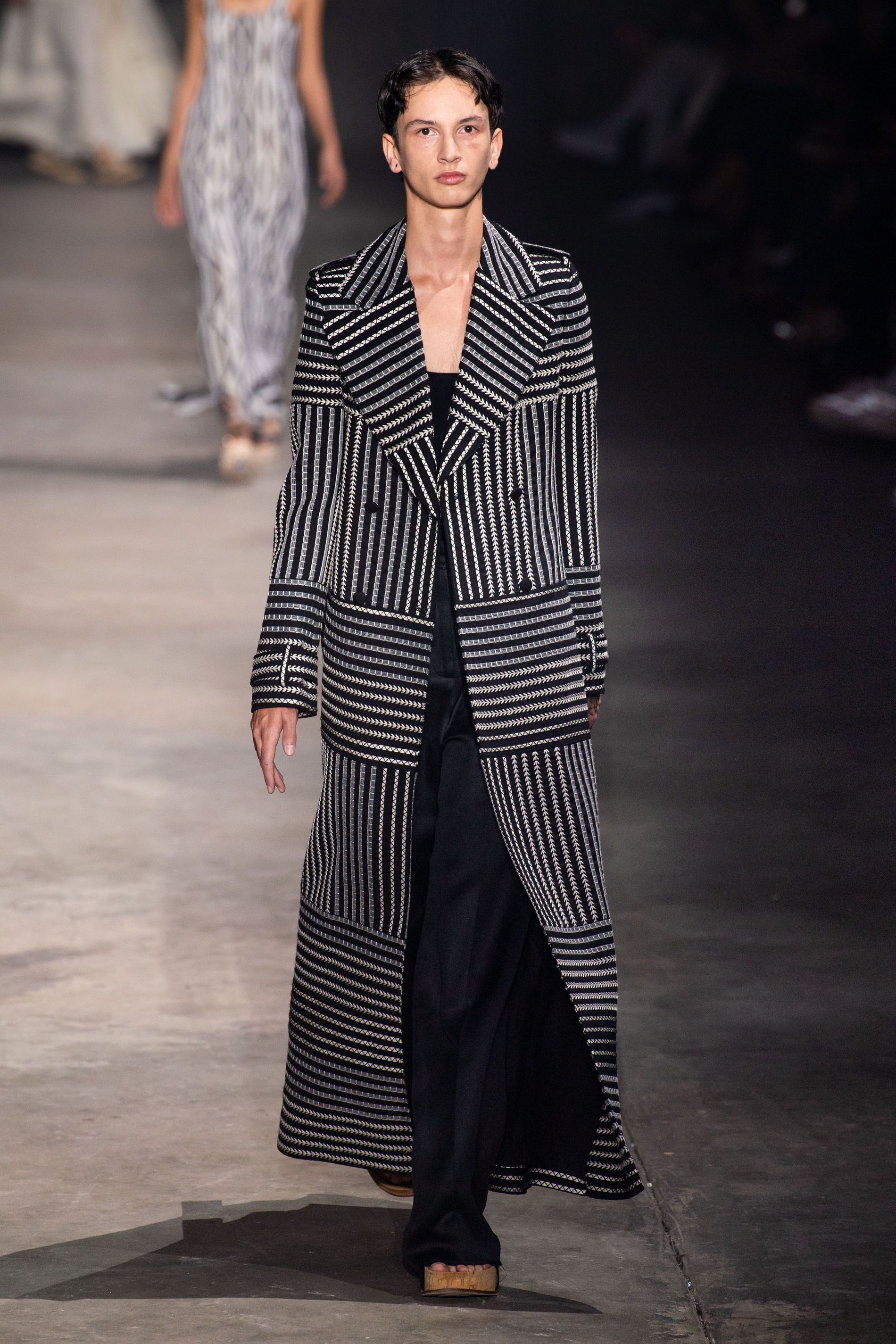 Moschino
Elevated kitsch is a frequent theme for Moschino. Showing in New York instead of Milan this season to show their support of American fashion – creative director Jeremy Scott was born in Kansas City, Missouri – the Italian luxury house presented a candy coloured collection with lady-like tailoring and youthful mini skirts. Inspired by The Nanny lead Fran Drescher, the sets, short-short silhouettes and feather trimmed hems was an ode to the icons 1990s wardrobe.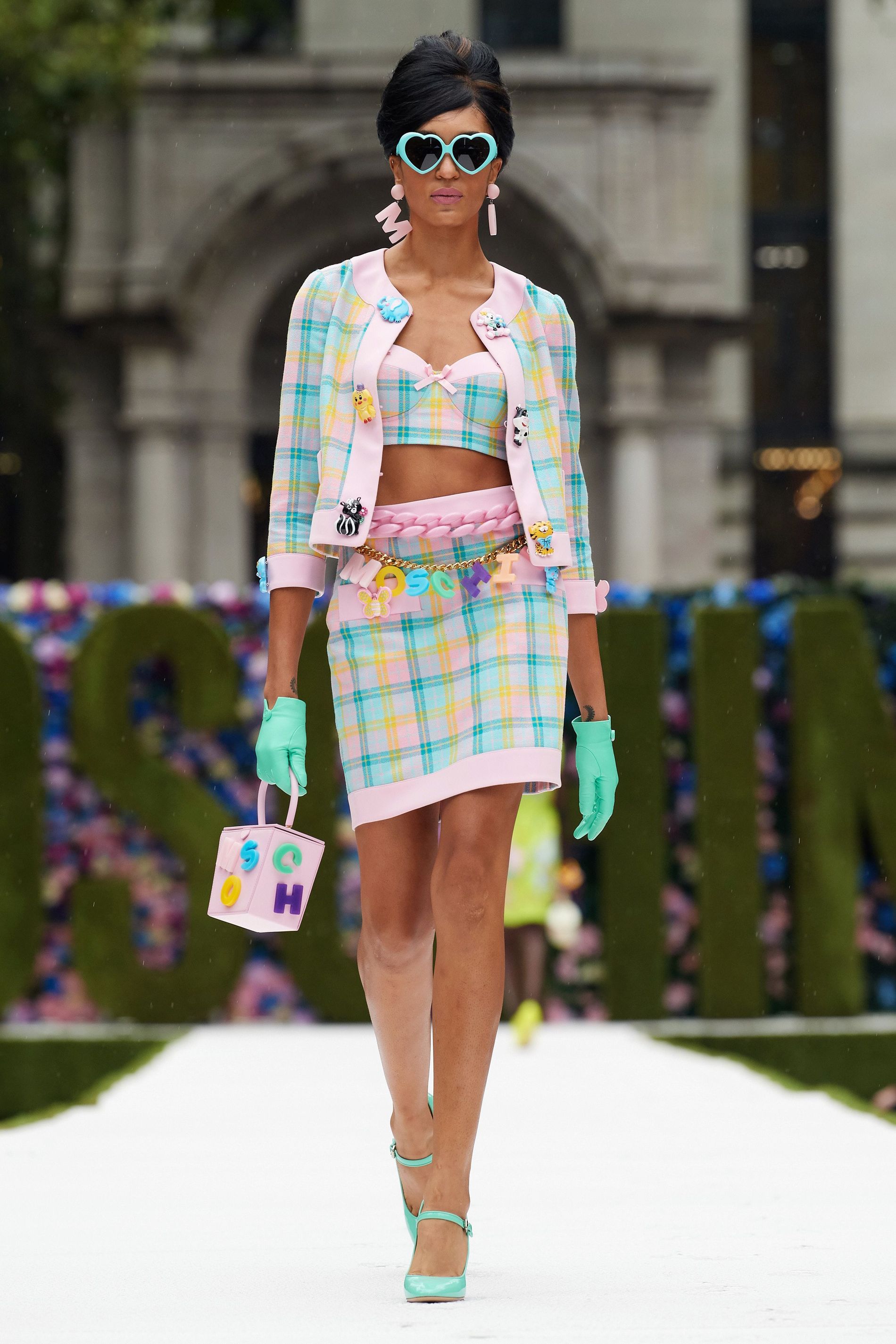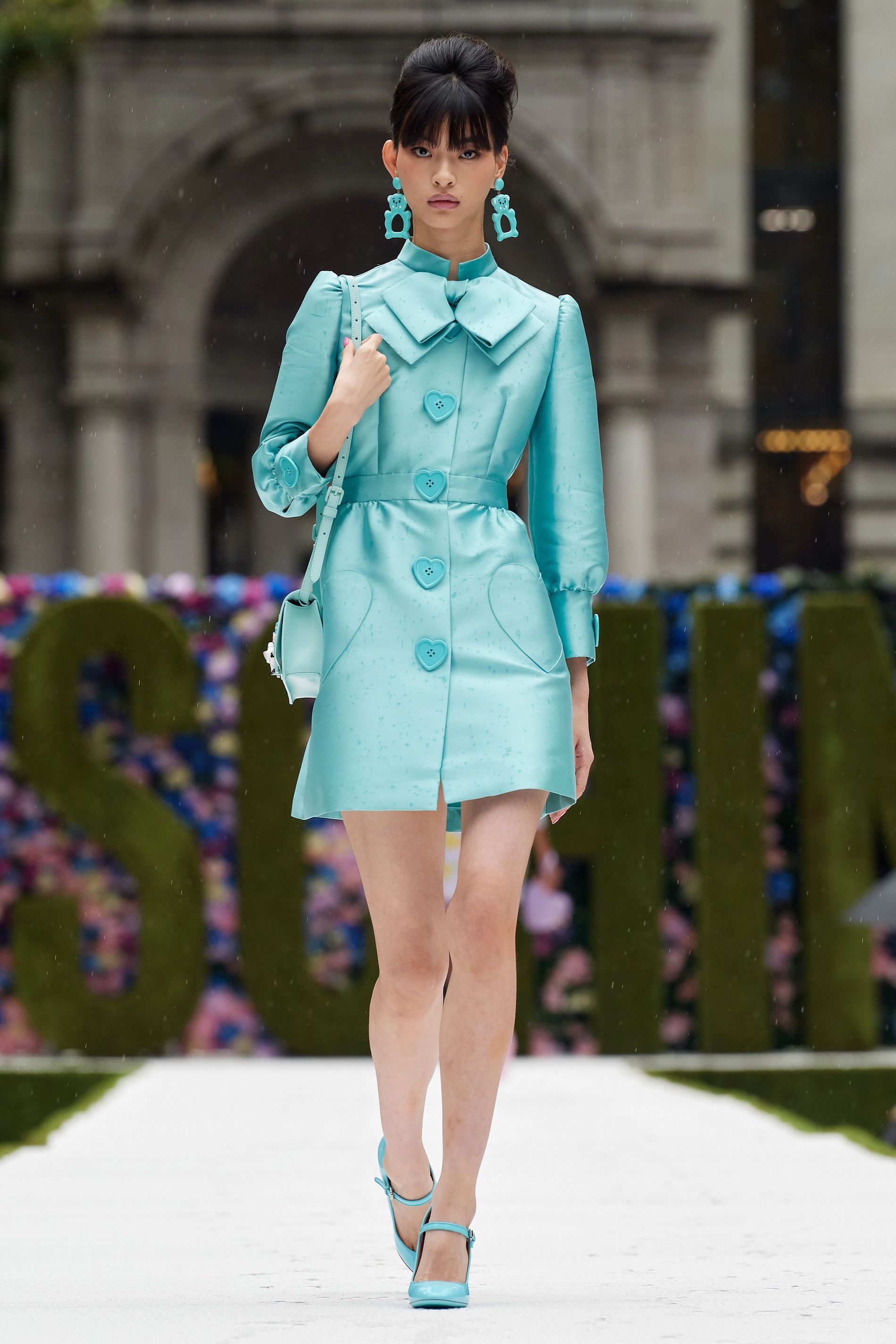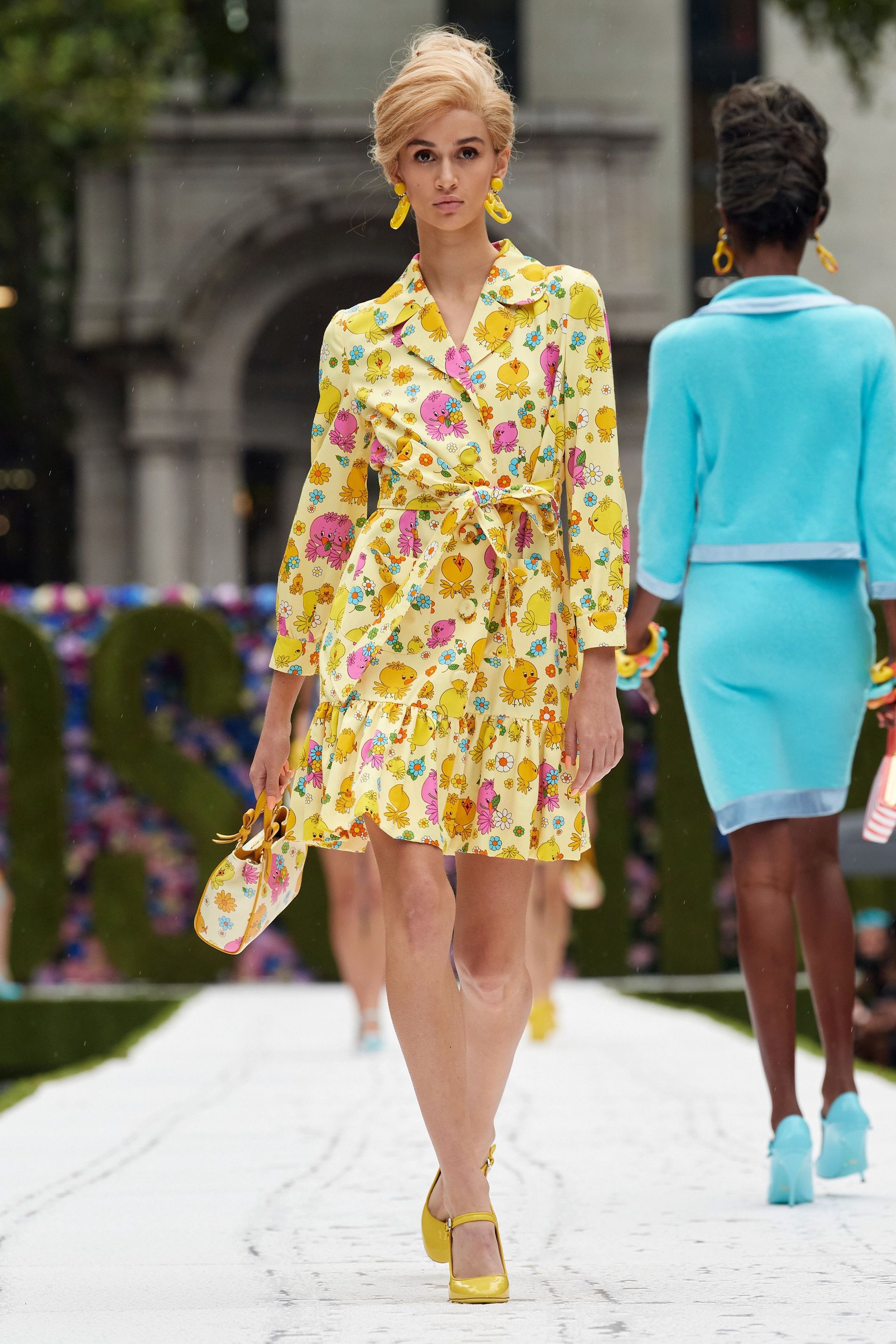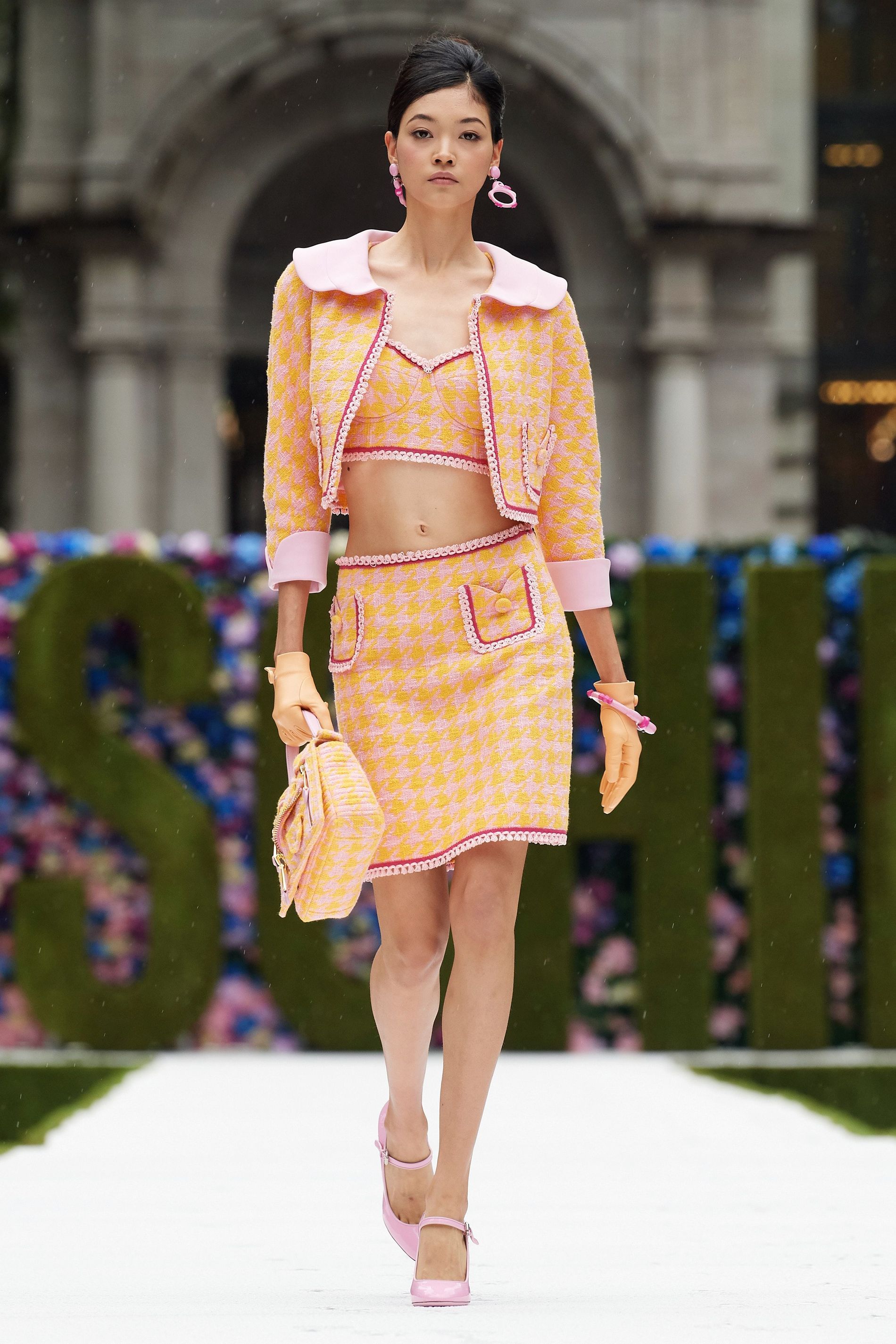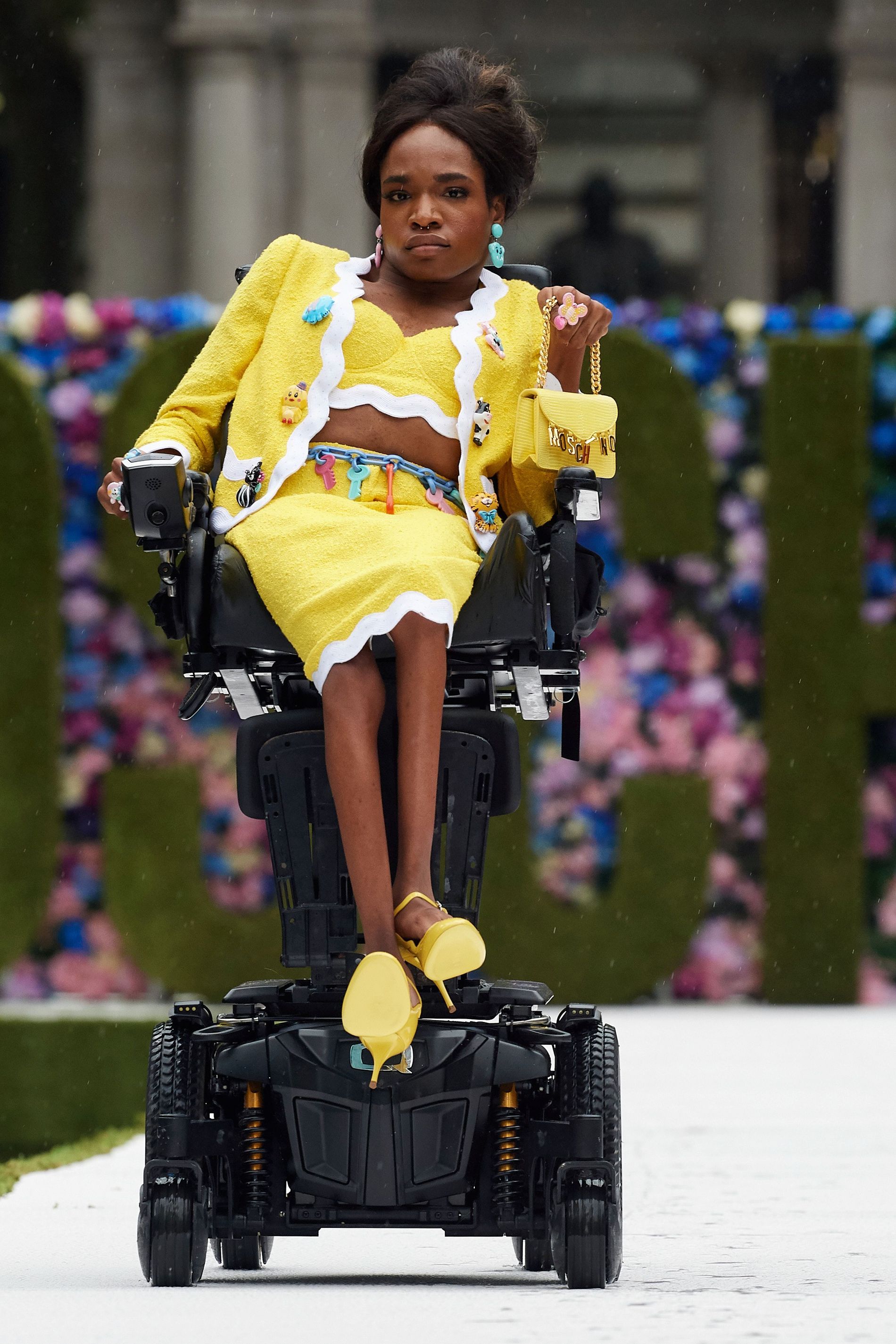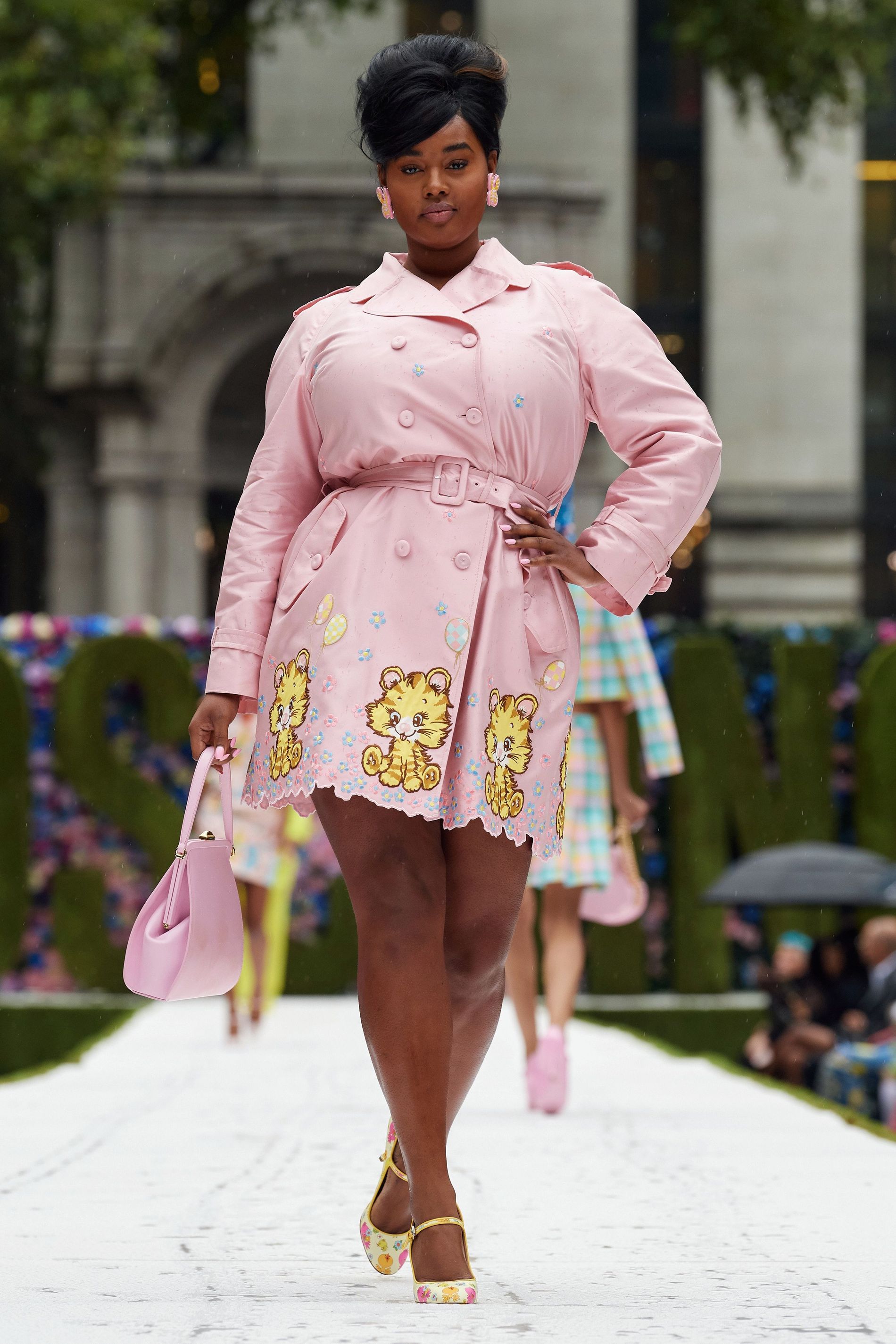 Michael Kors
Michael Kors delivered quintessential Michael Kors for spring/summer 2022. Set to the sweet vocals of Ariana DeBose, who plays Anita in Steven Spielberg's upcoming West Side Story, the collection seemingly mimicked the musical's 1950s silhouettes. But the designer didn't toe the line of costume when presenting his collection. Instead, the midi skirts paired with bustier tops and tailoring partnered with off-the-shoulder knits revelled in the retro vibes without feeling old-school.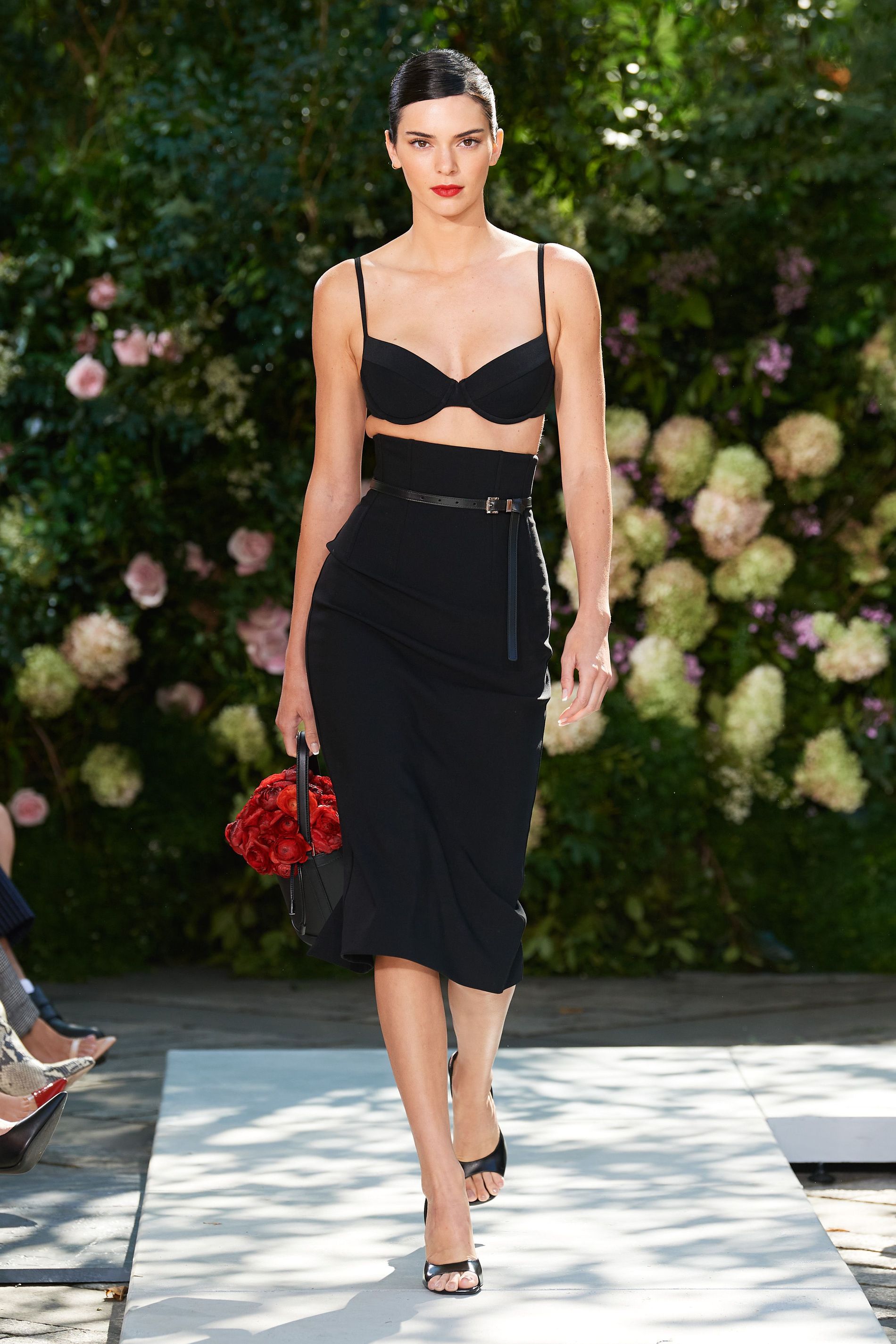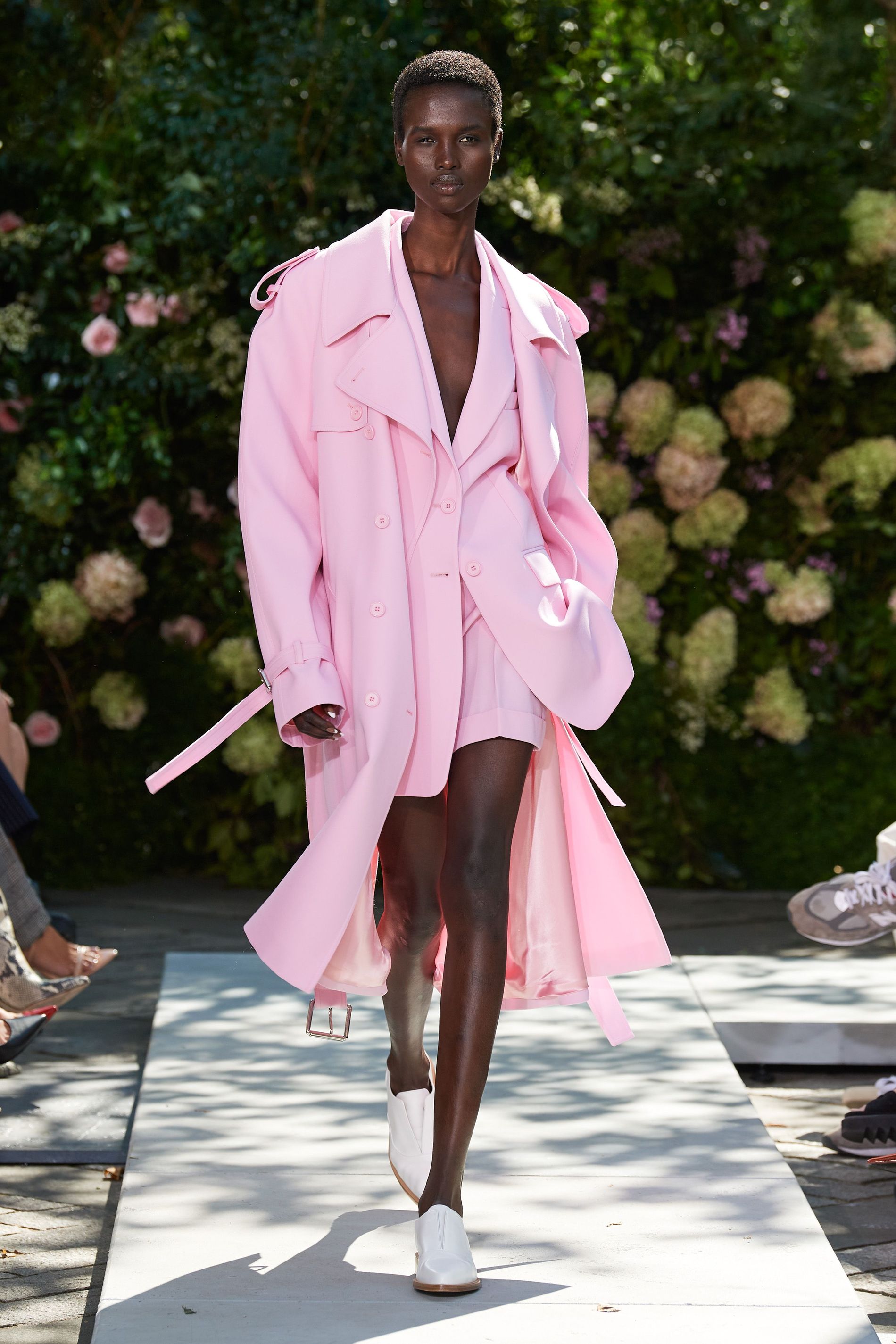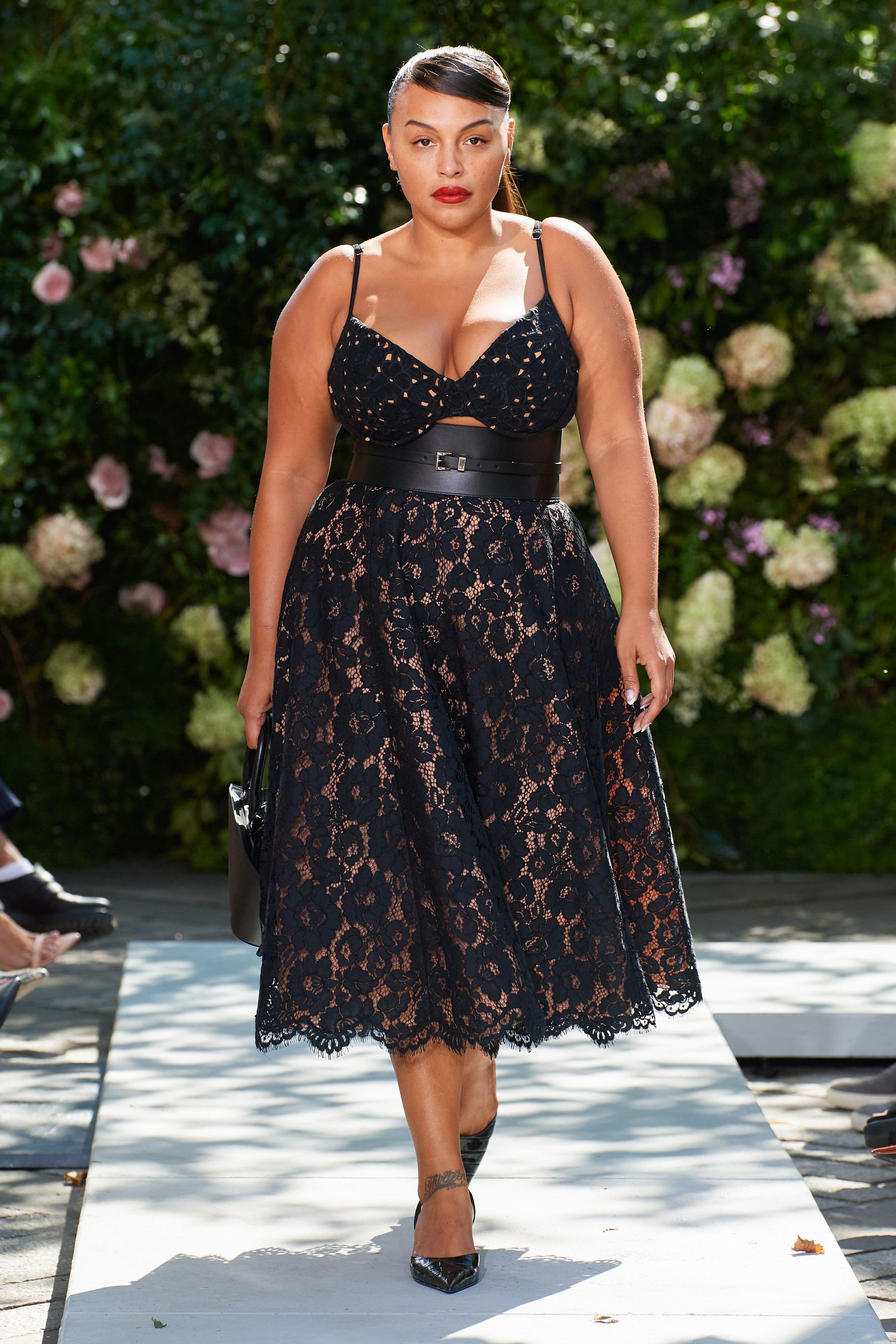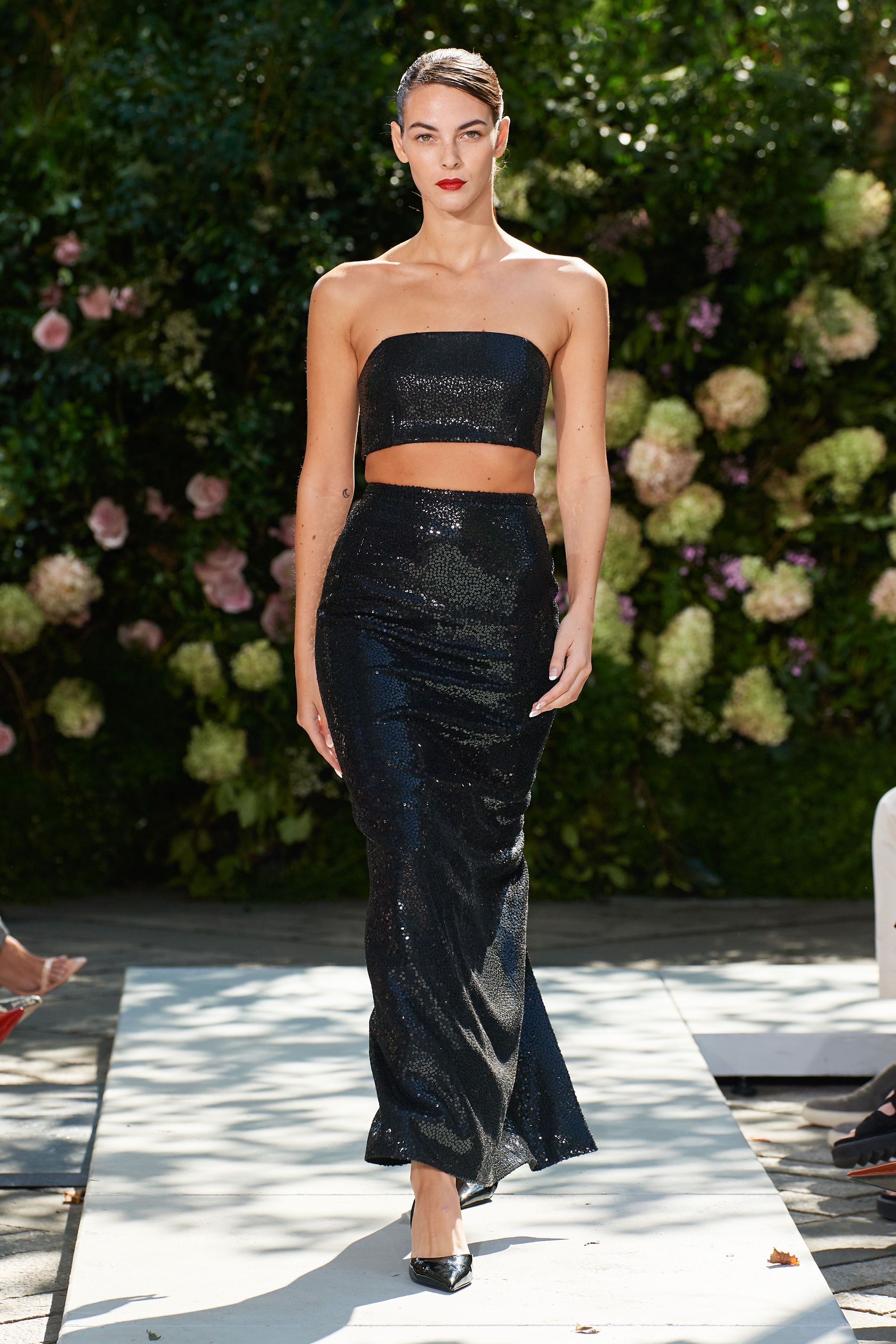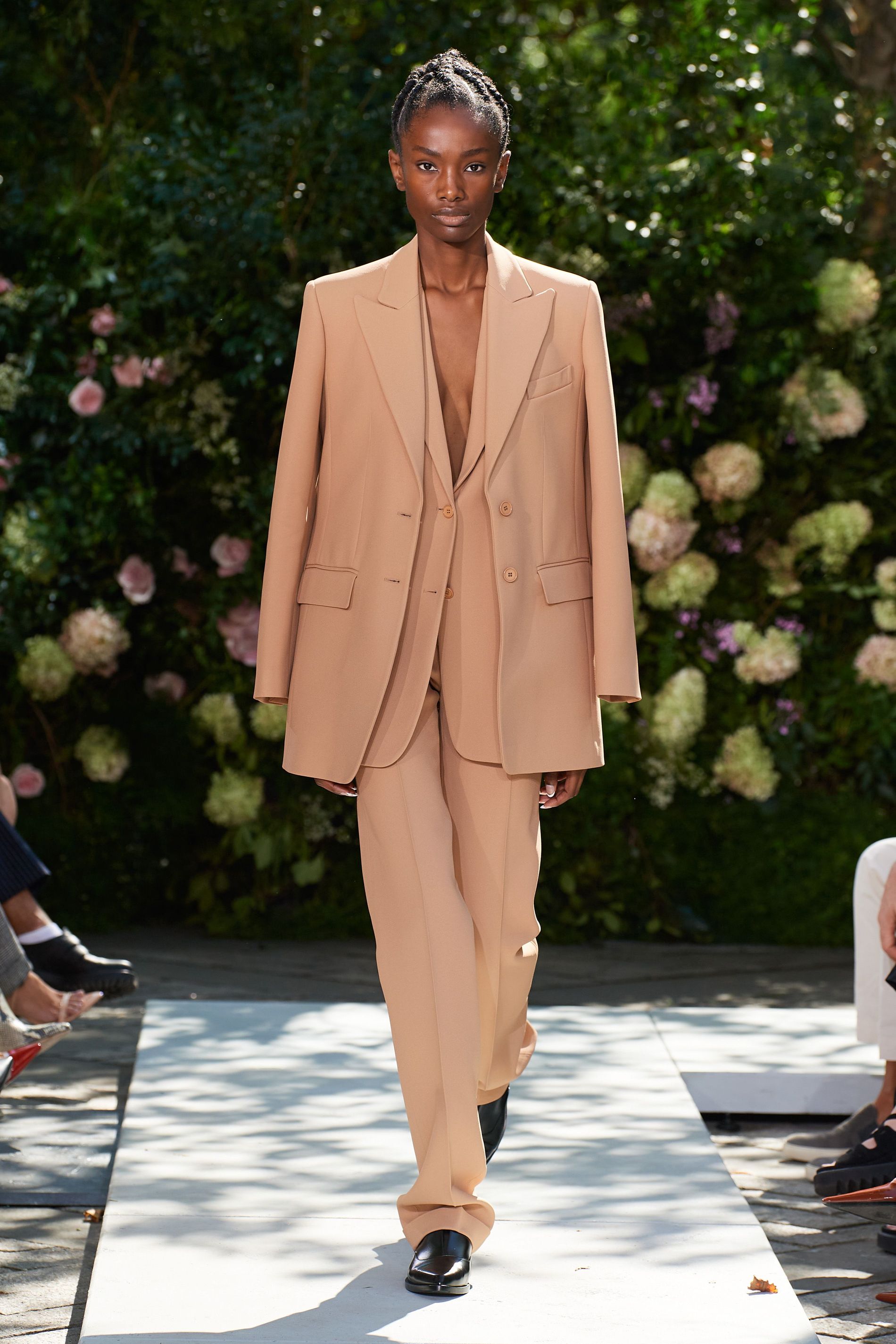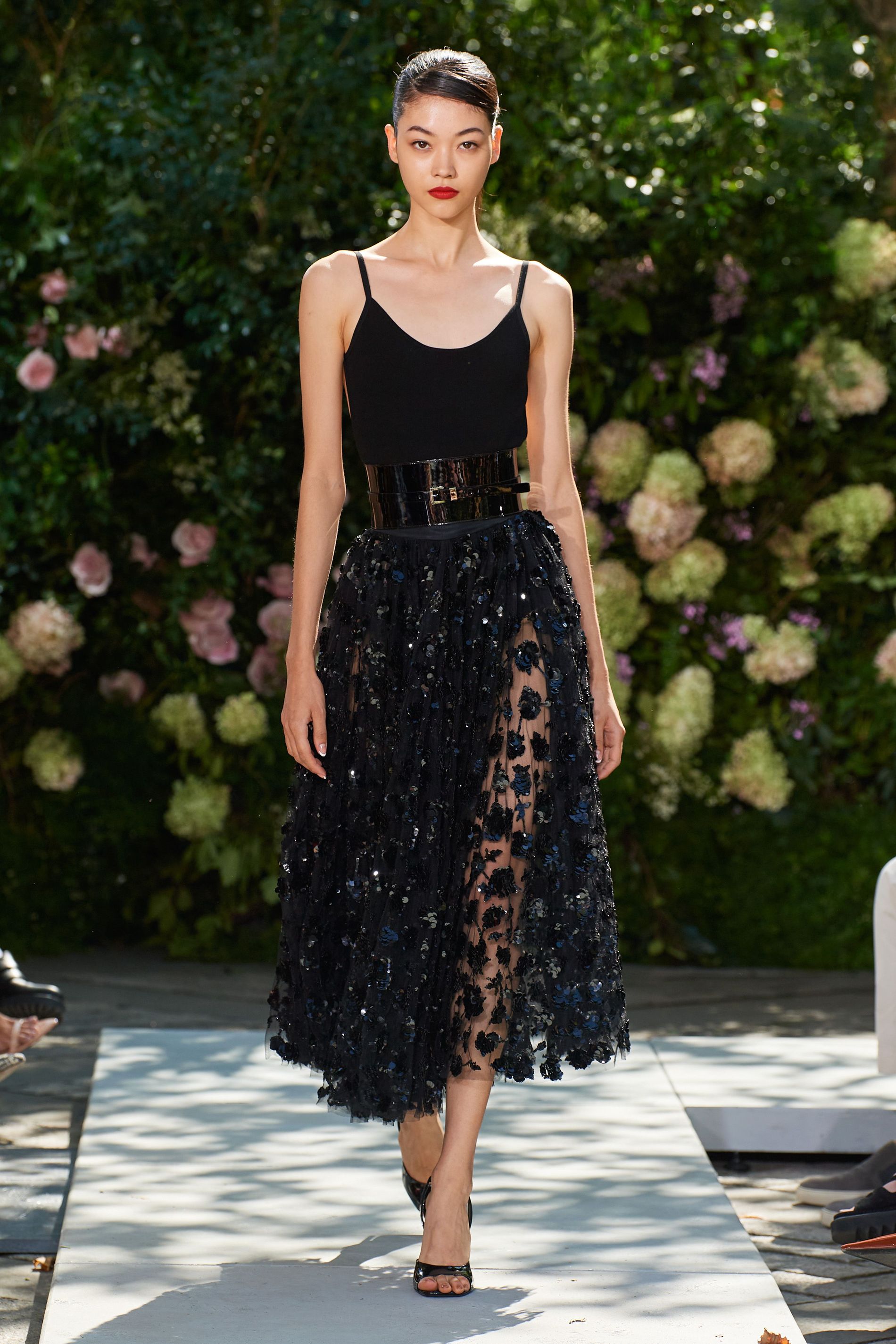 Eckhaus Latta
As Mike Eckhaus' and Zoe Latta's spring/summer 2022 collection came down the runway at dusk, the designer duo yet again proved their exacting and curated taste. In a barely-there assembly of gossamer garments and thin layers of nylon that seemed to scream 'Free the nipple', Eckhaus Latta's collection explored the human body. Wispy cotton dresses and cut-out jumpsuits were presented alongside chocolate leather and acid greens, the collection all-together a homage of post-pandemic sexiness and look-at-me courage. Why else would the brand switch out the industry-standard beige thongs for black ones instead?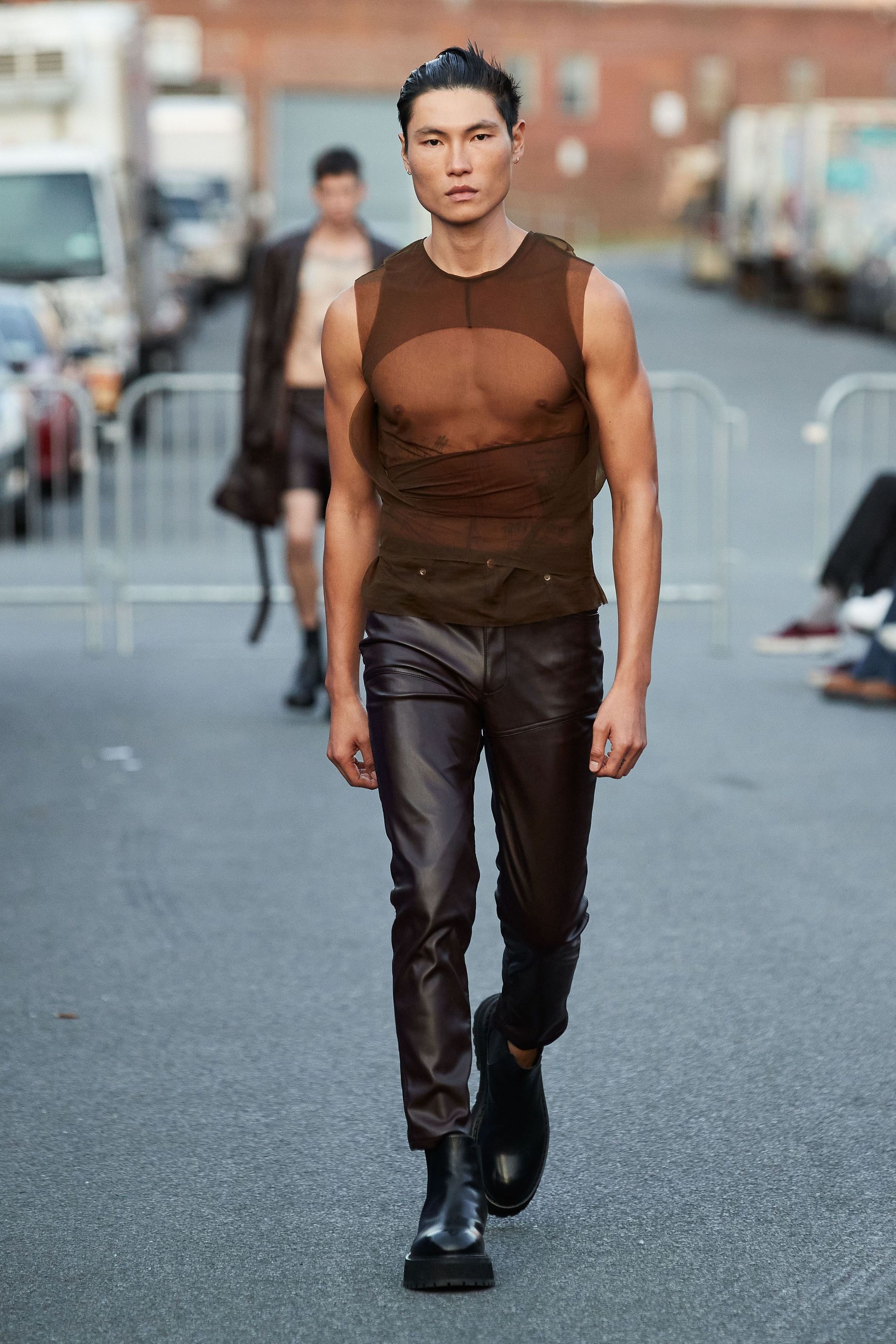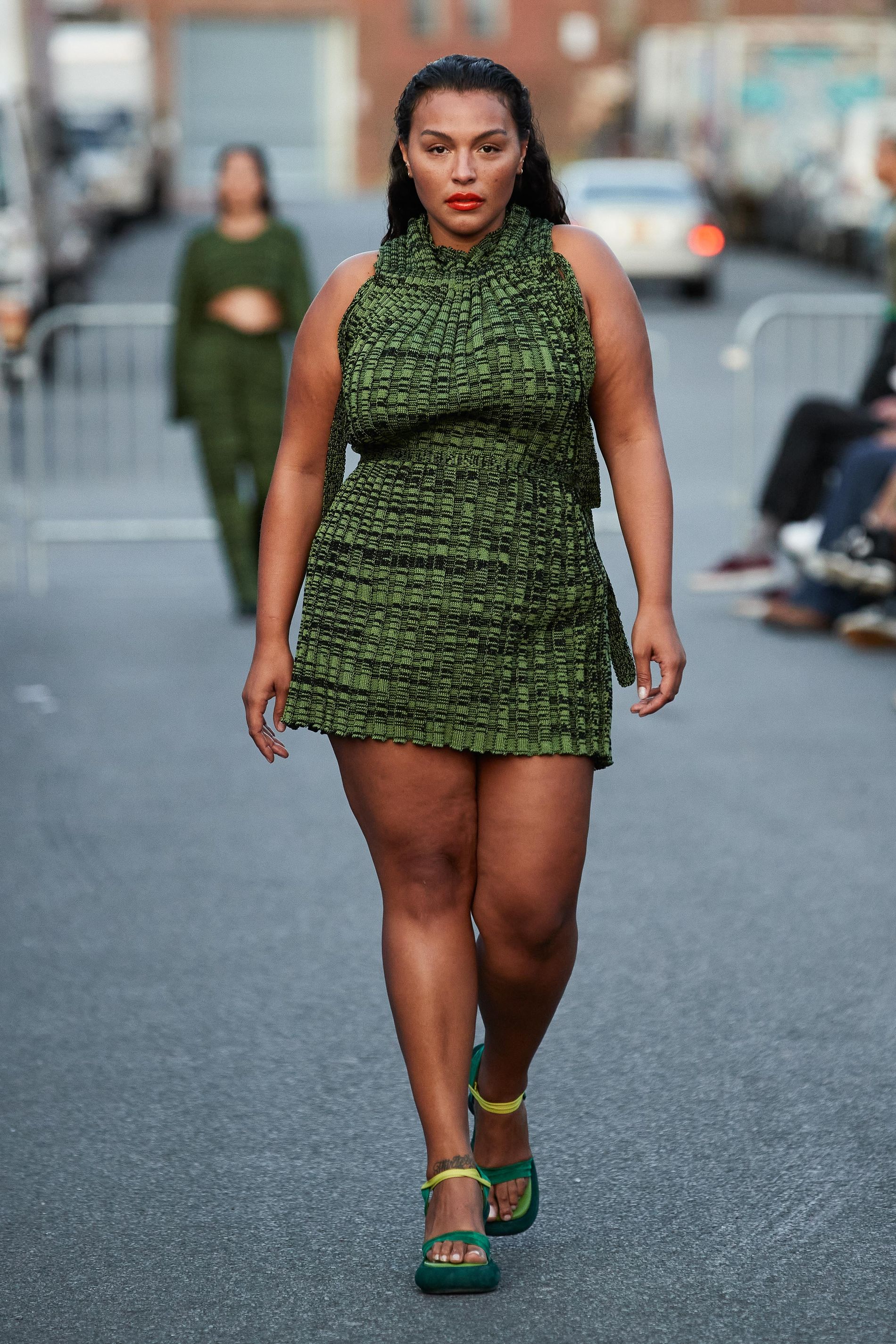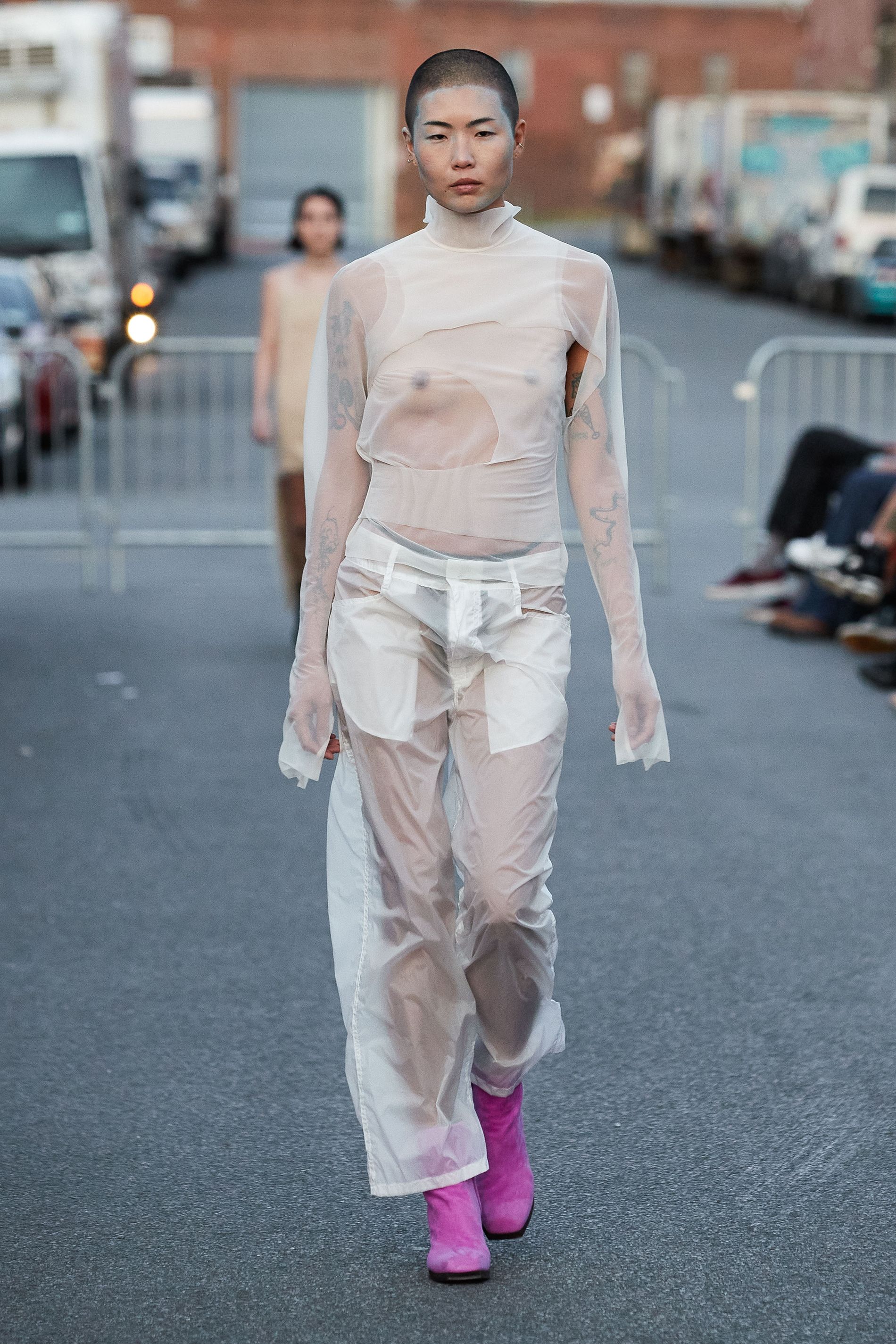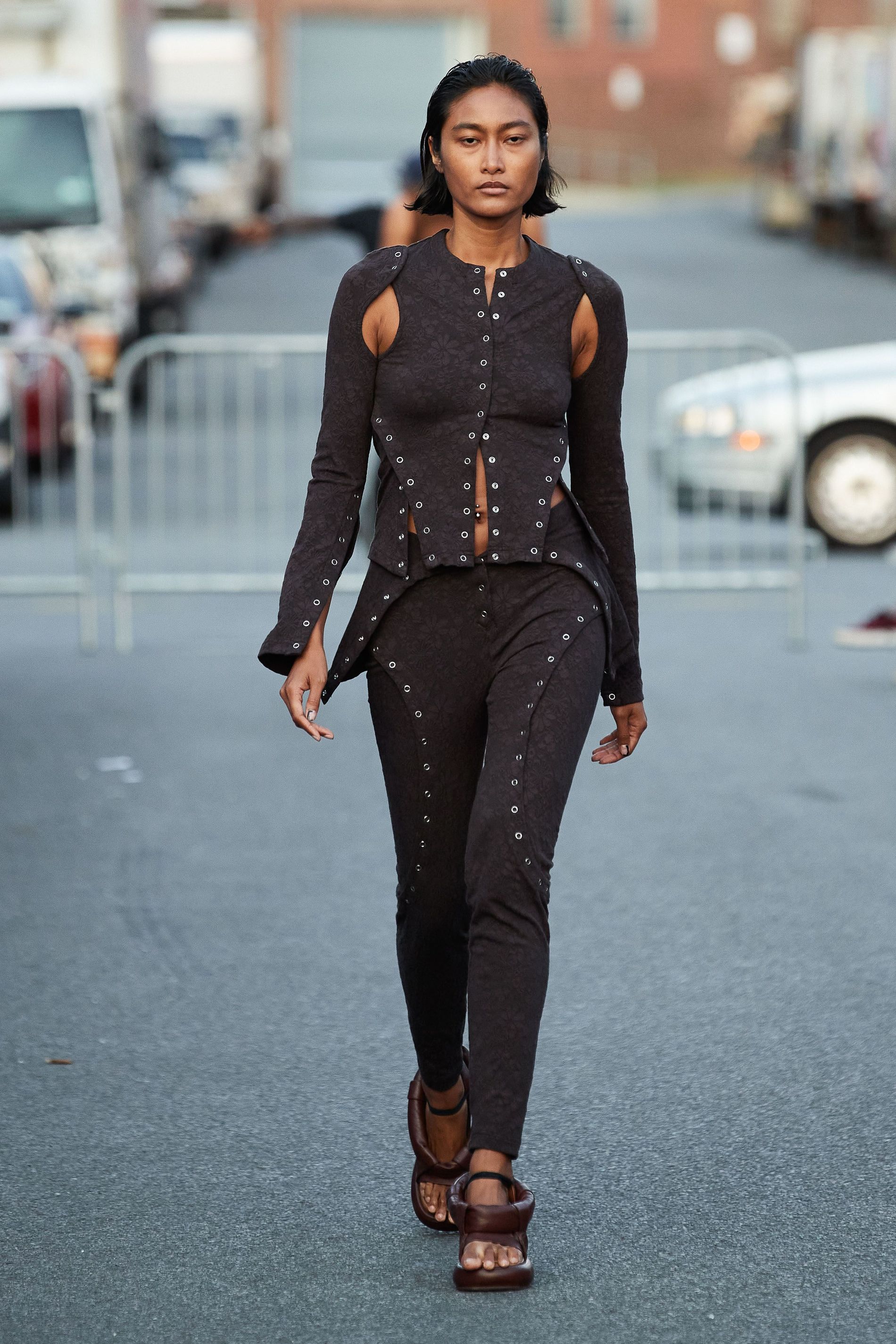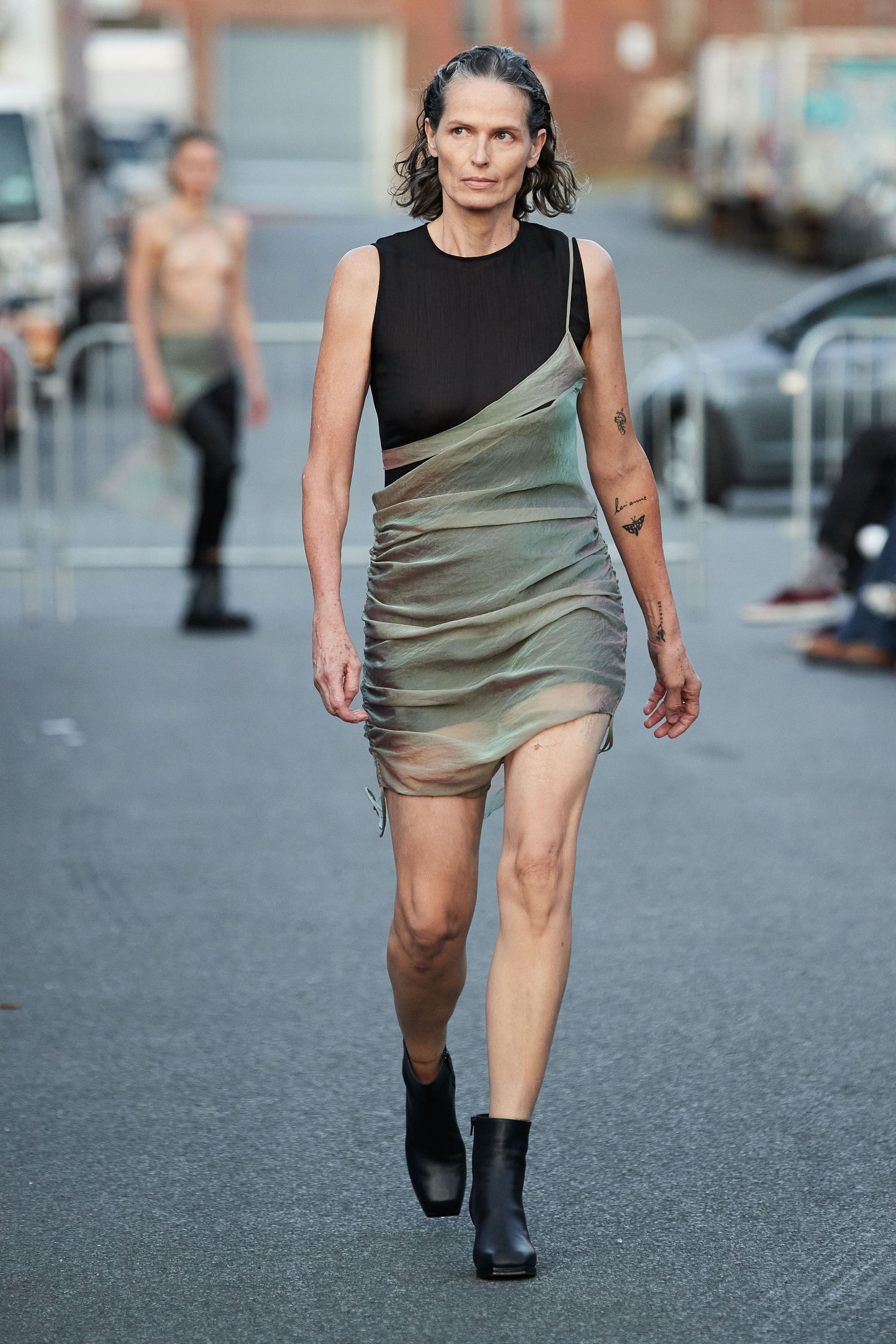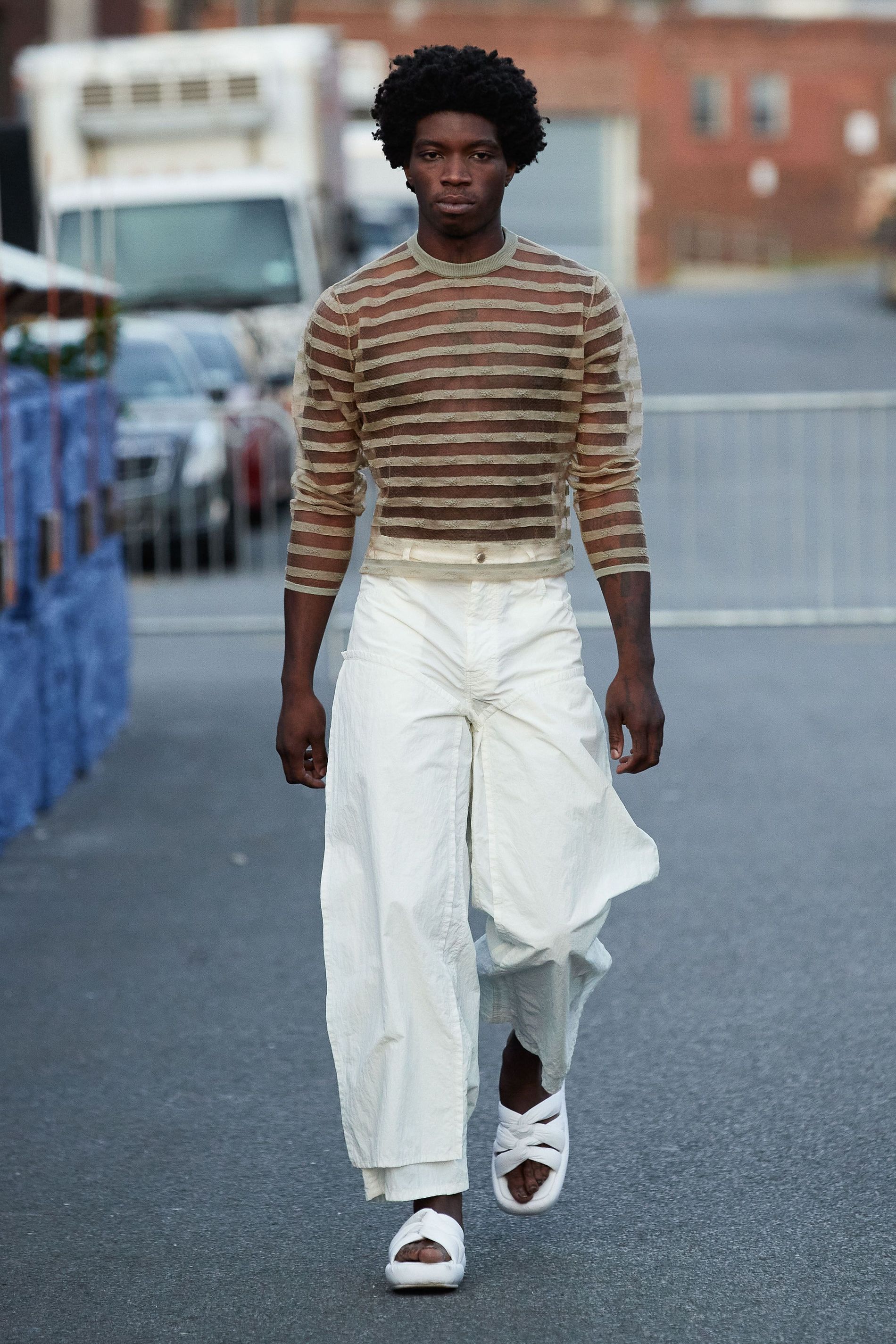 Helmut Lang
This season, Helmut Lang was harbour bound as the brand's design team pinned pictures of sailors and buoys to their mood boards in preparation for a seafaring collection. Among the looks were the literal takes on the theme, such as sailor pants and tops, but Helmut Lang rarely stops at the literal. Casting a wider net and angling in on the inspiration, the collection also contained its fair share of seafaring details such as knotting and fishnet. Utilitarian stylings in the form of a wet-proof trench was a nice extension of the theme, while dresses with twisted straps were plucked from the last collection designed by Helmut Lang himself.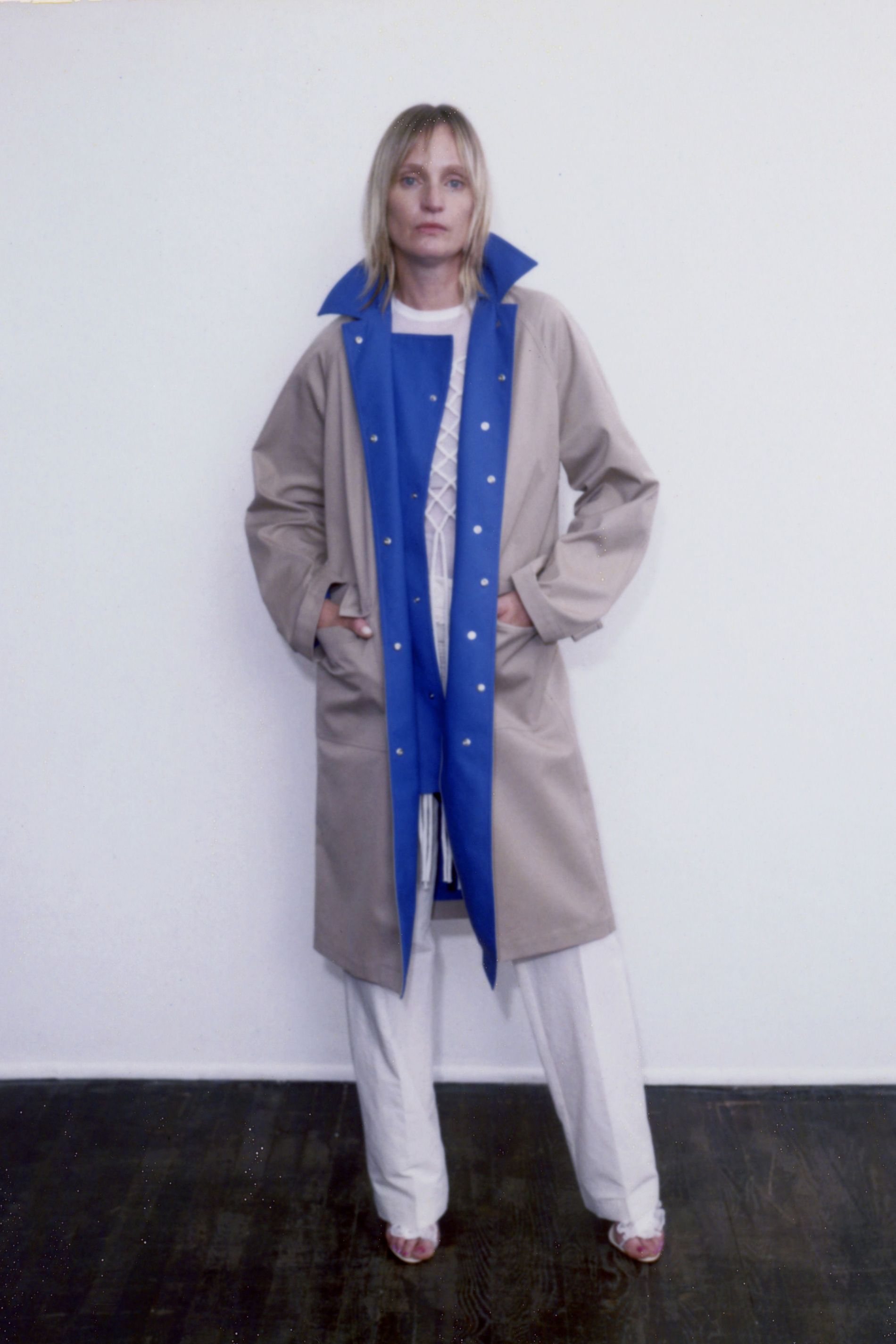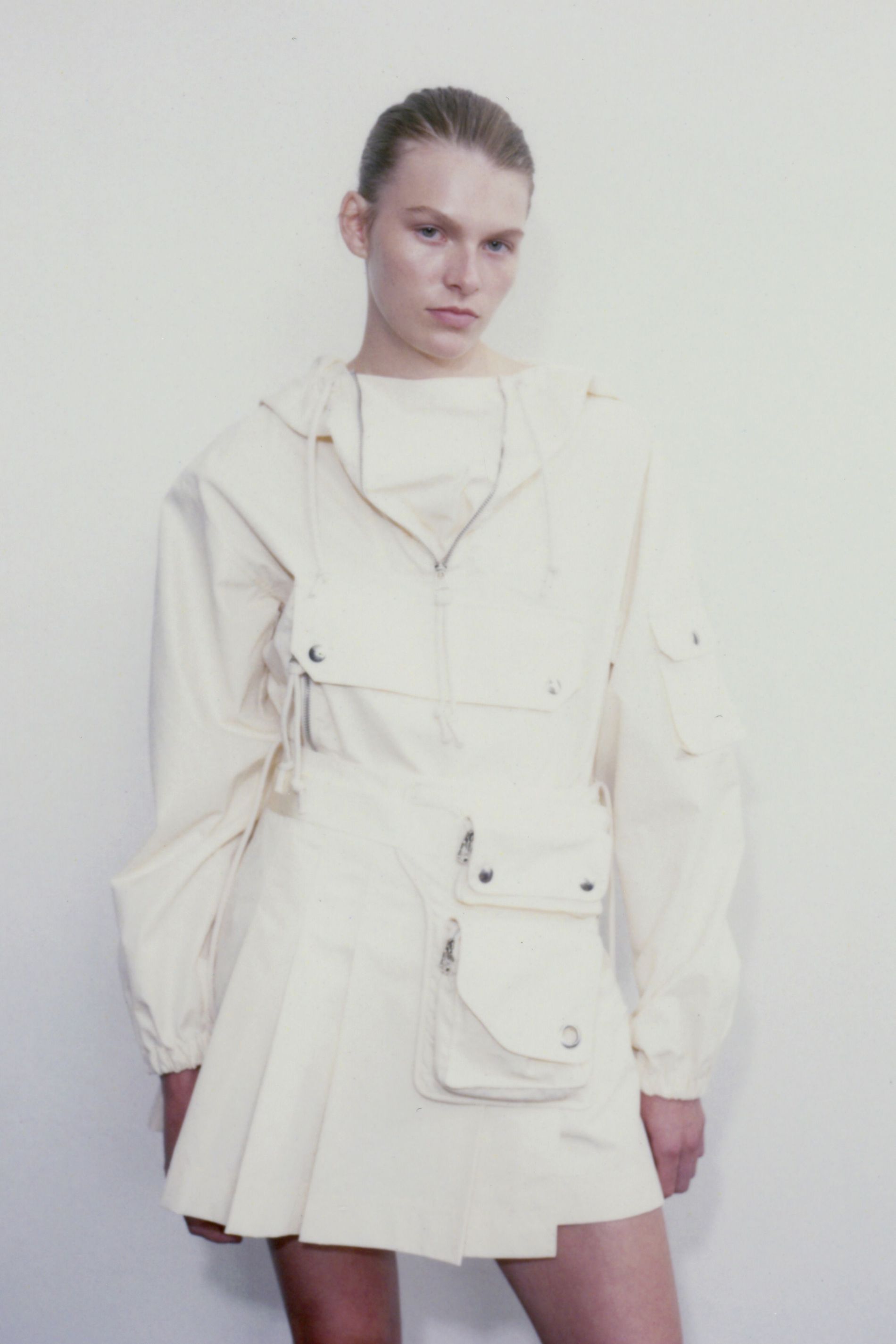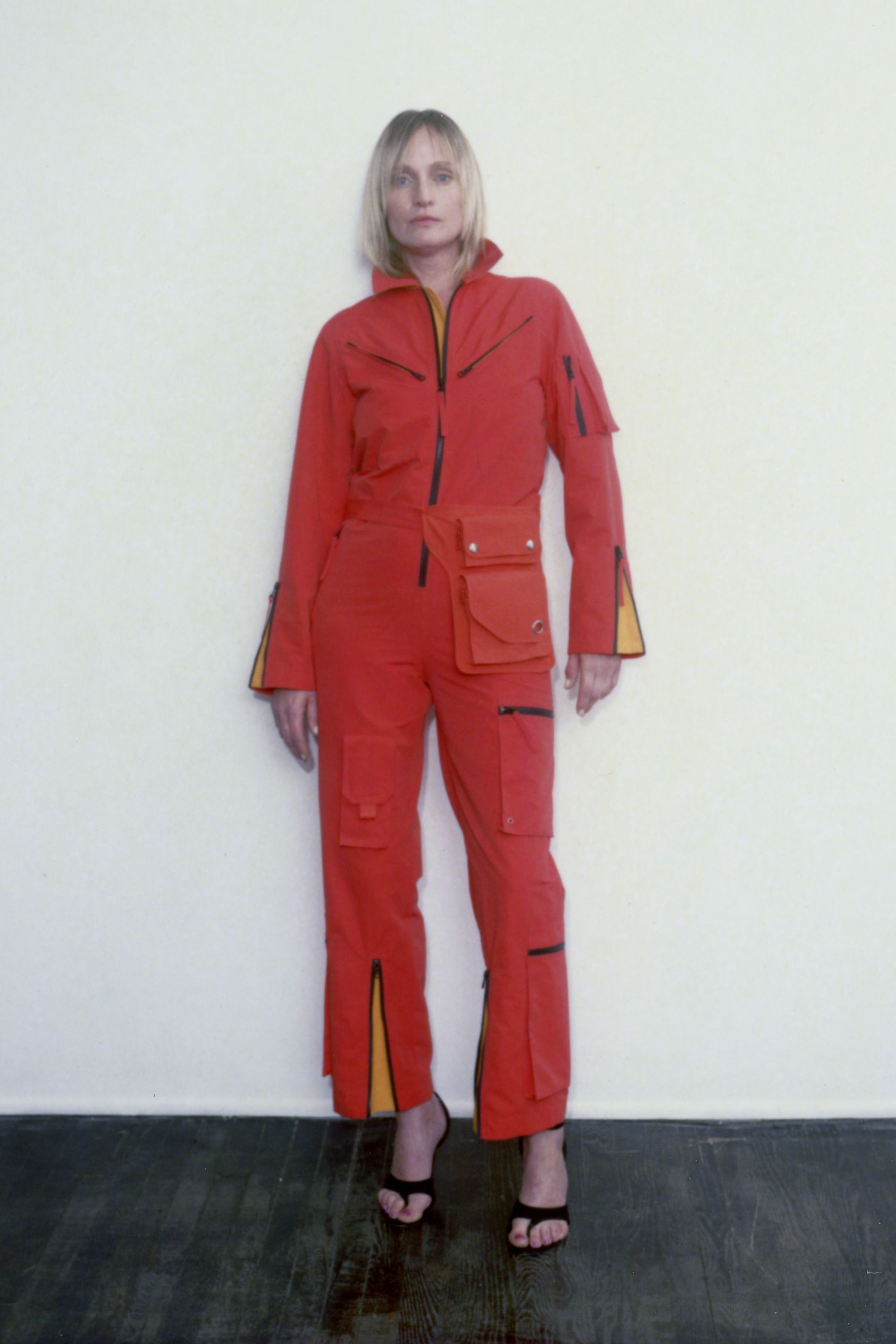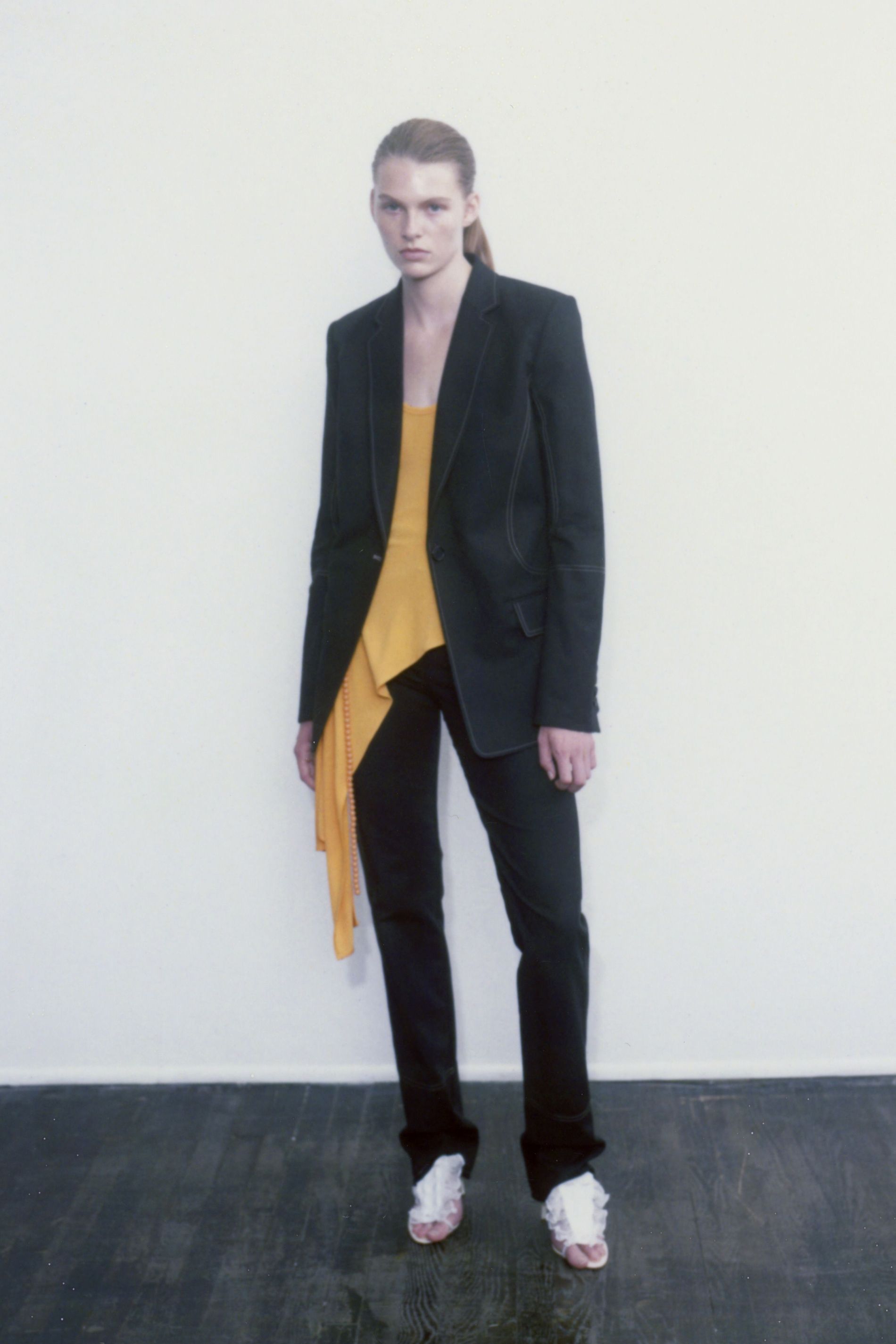 Jonathan Simkhai
Curves took centre stage at Jonathan Simkhai's spring/summer 2022 show. Attracted to the optimistic outlook on the future of the 1960s and 1970s (and with the futuristic designs of the decades on his mood board), the designer crafted a collection that held onto the comfort we've grown used to. Sets were seen aplenty on the runway, as were the Simkhai signature slip dress. Asymmetric cut-outs and leg-baring fringe gave the pastel-hued collection a sense of sex appeal, while the loose silhouettes and fabric choices held onto the comfort.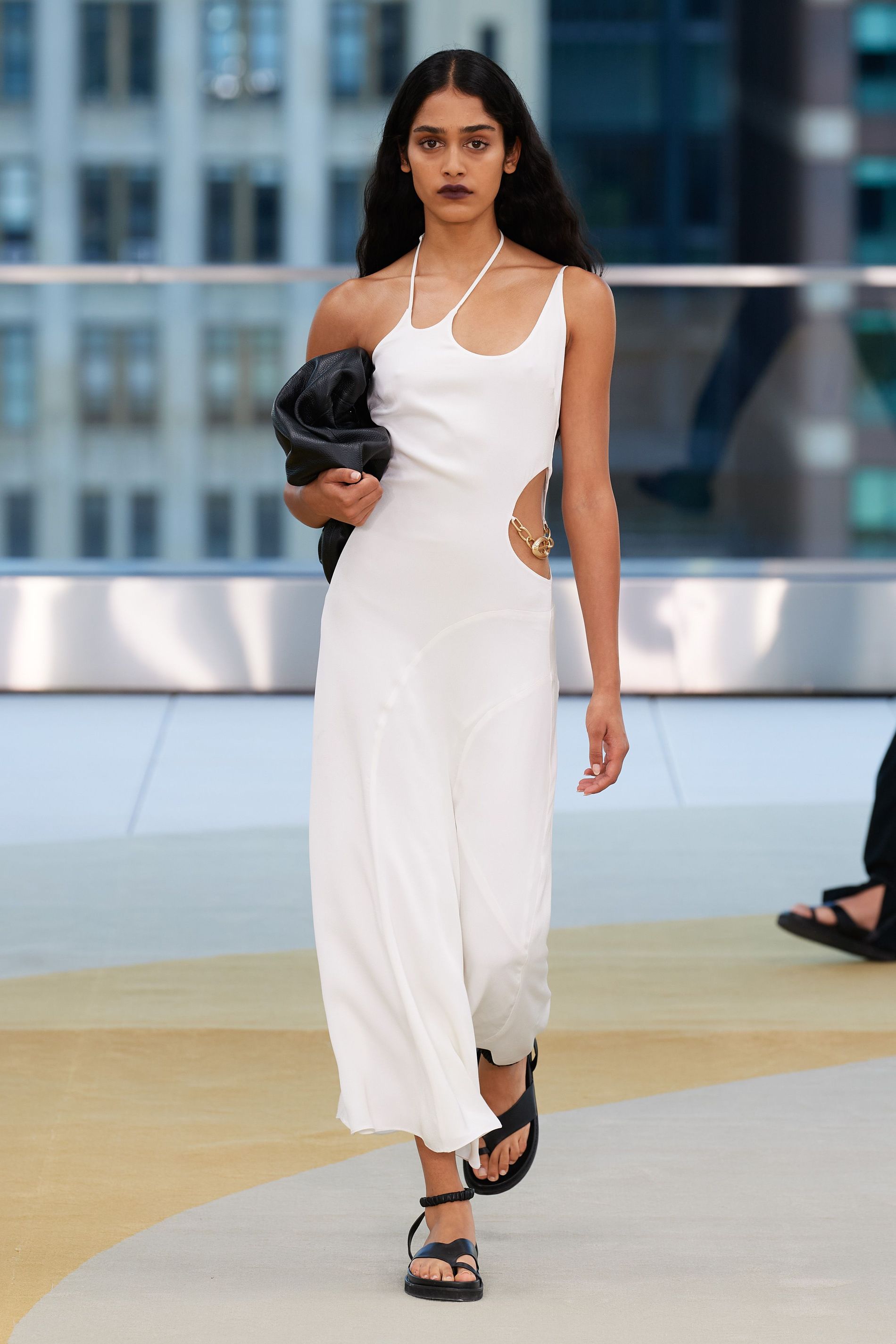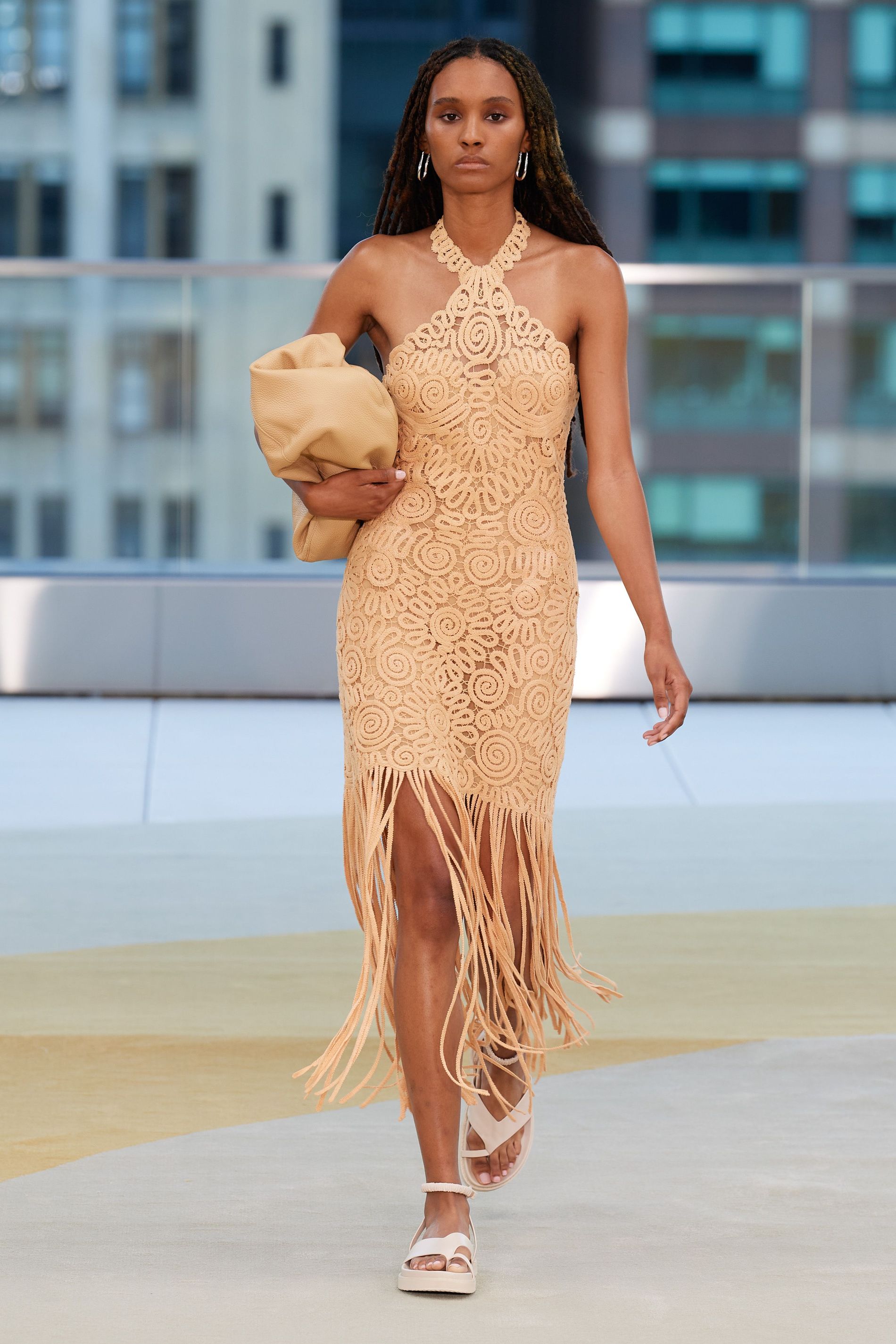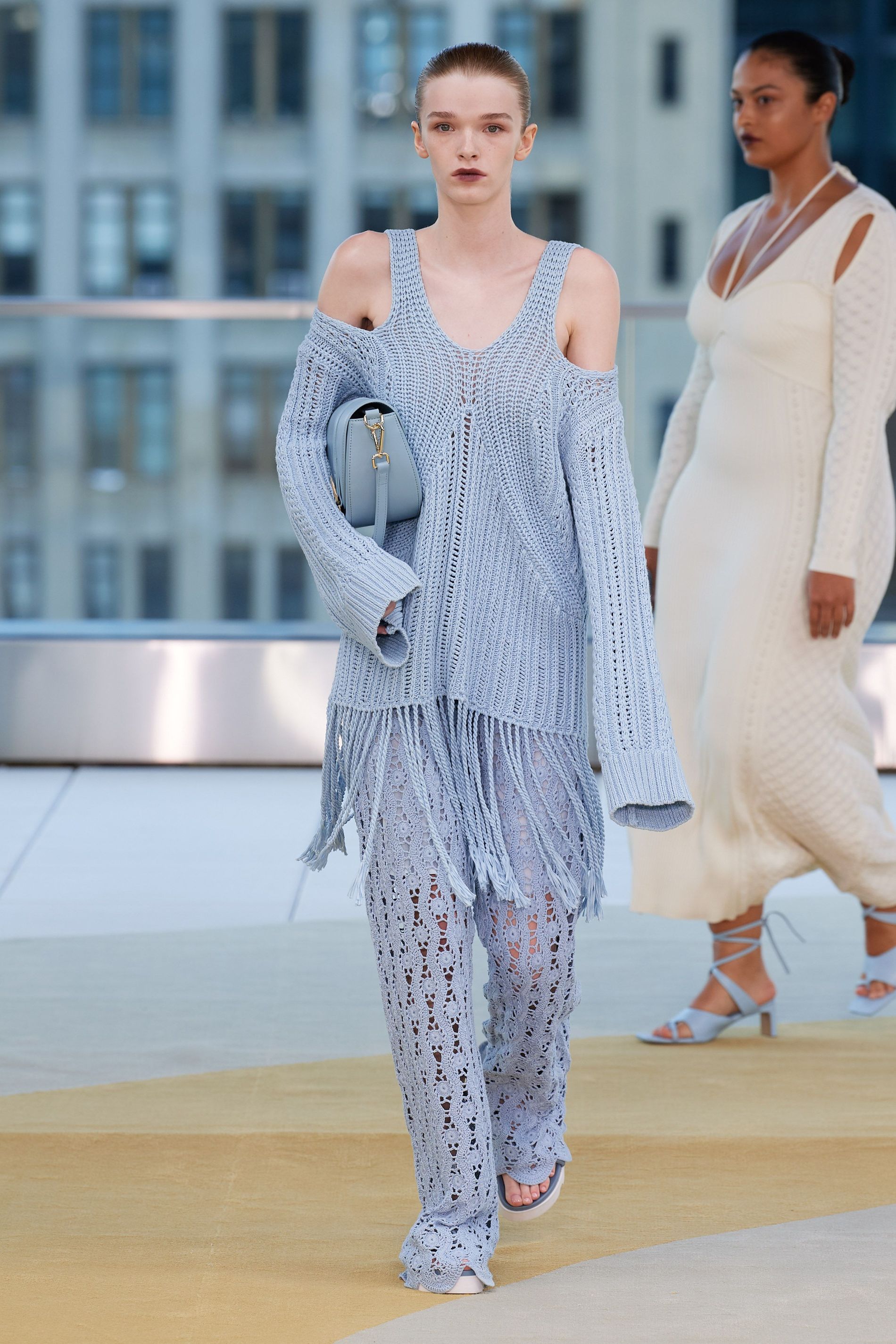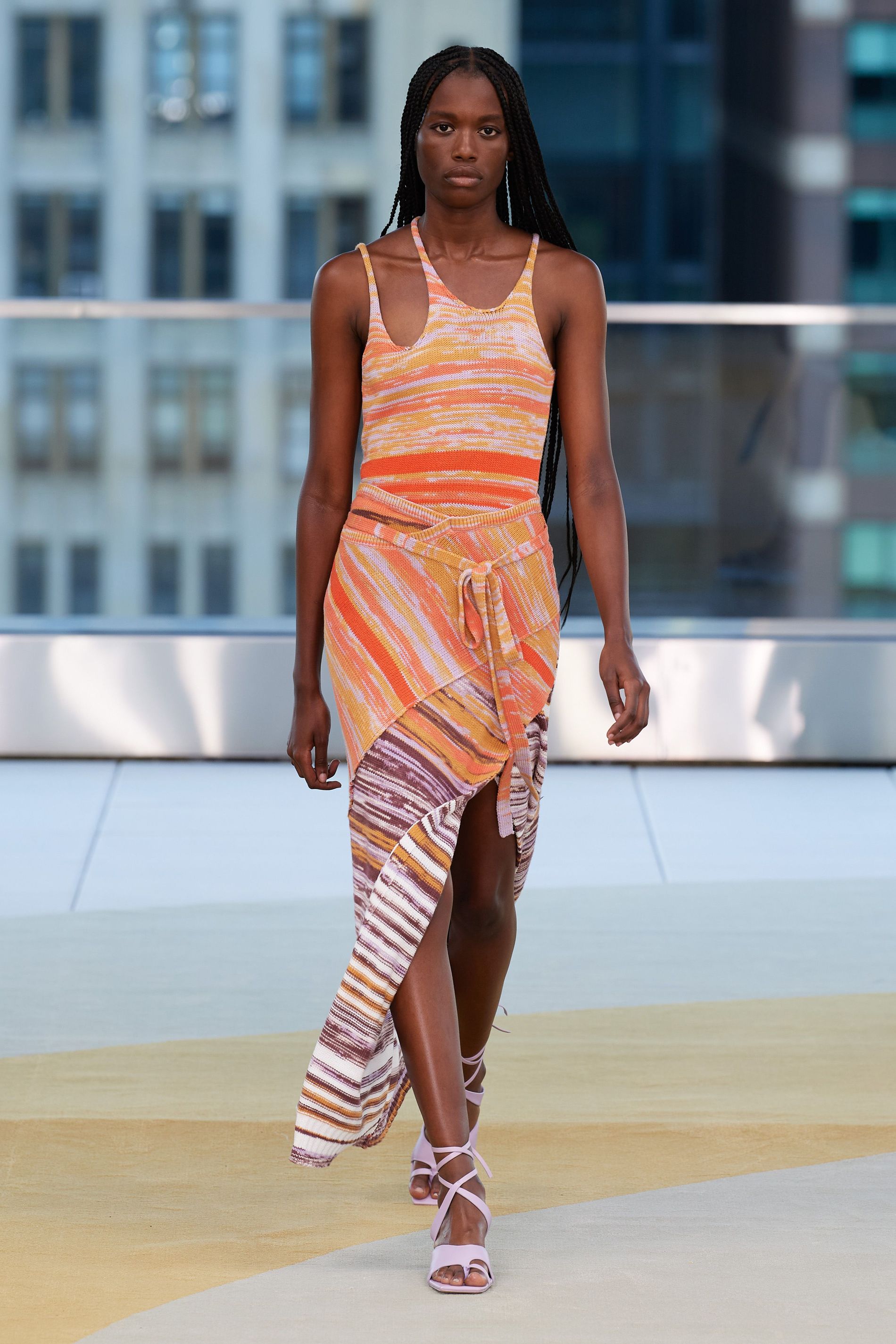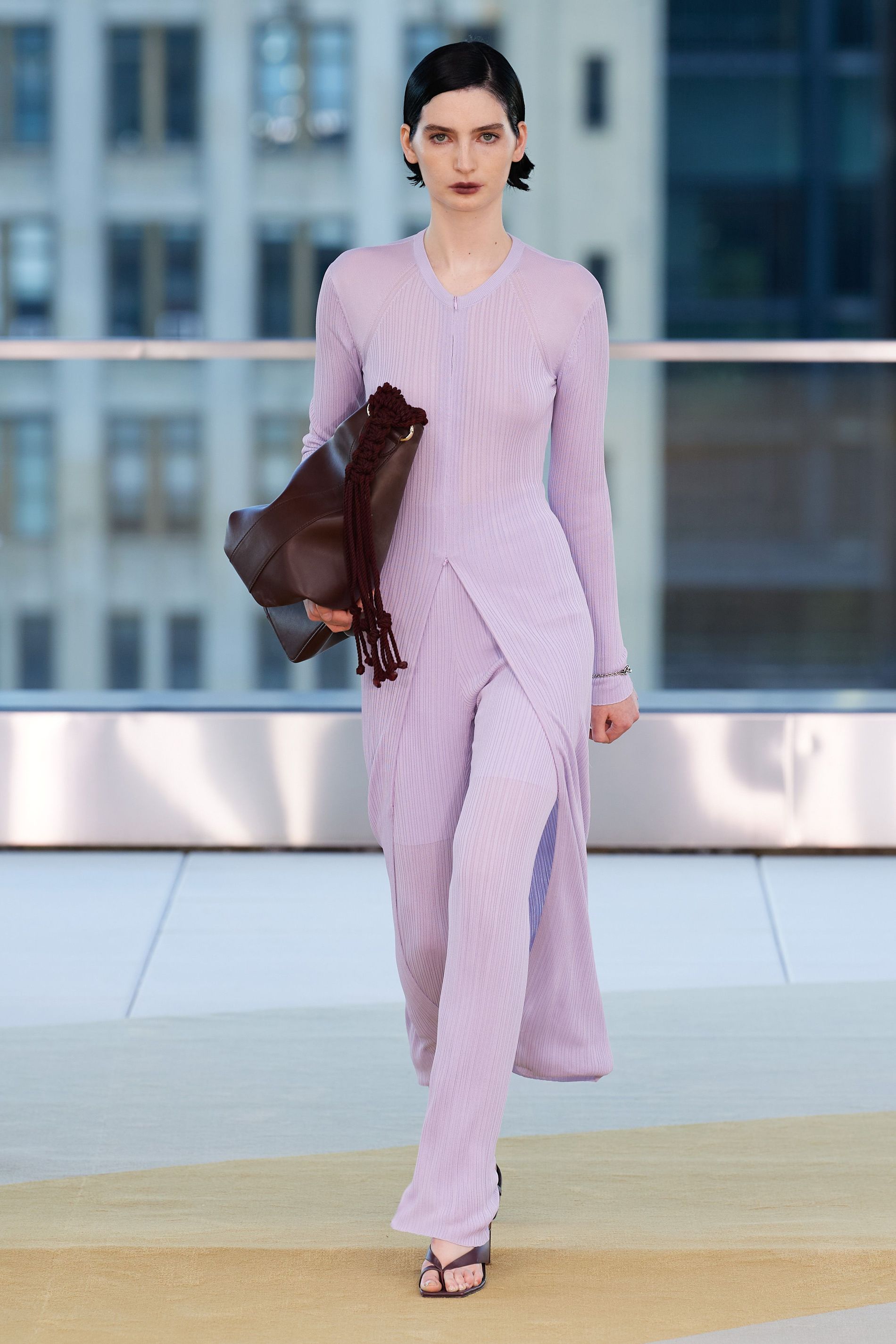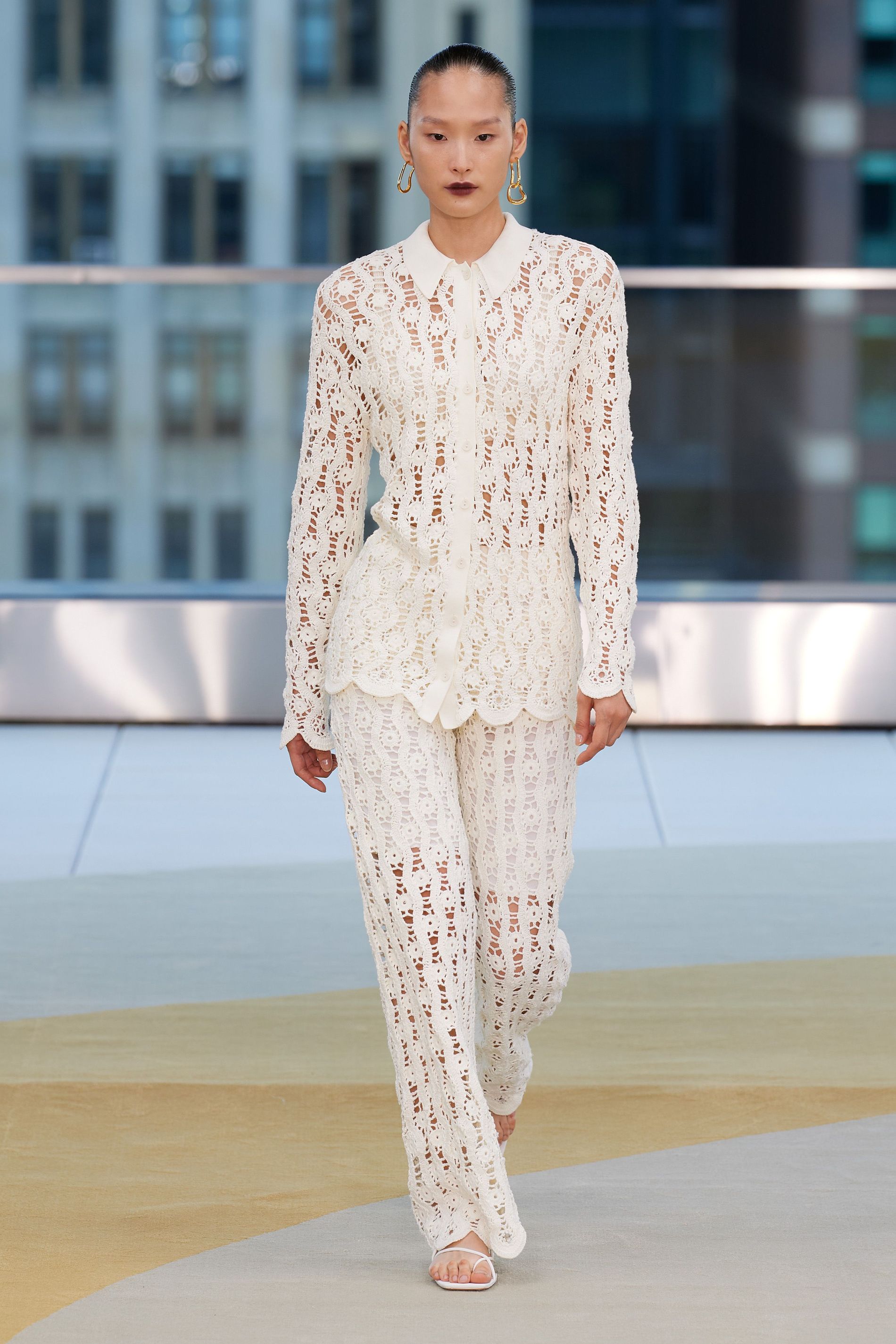 Khaite
Gigi Hadid opened the show for Khaite's spring/summer 2022 collection in a lightly down-filled coat made from a luminous ivory satin. In a way, it set the tone for the rest of the runway show in its elevated simplicity. The looks communicated unconventional unfuzzy comfort, whether in the form of a leather bustier layered over a white bubble hemmed dress or in a sheer sequin skirt worn with an oversized hoodie. Worn with a gigantic shoulder bag, the looks embodied the essence of post pandemic dressing up – with pieces we'd like to populate our evenings out with.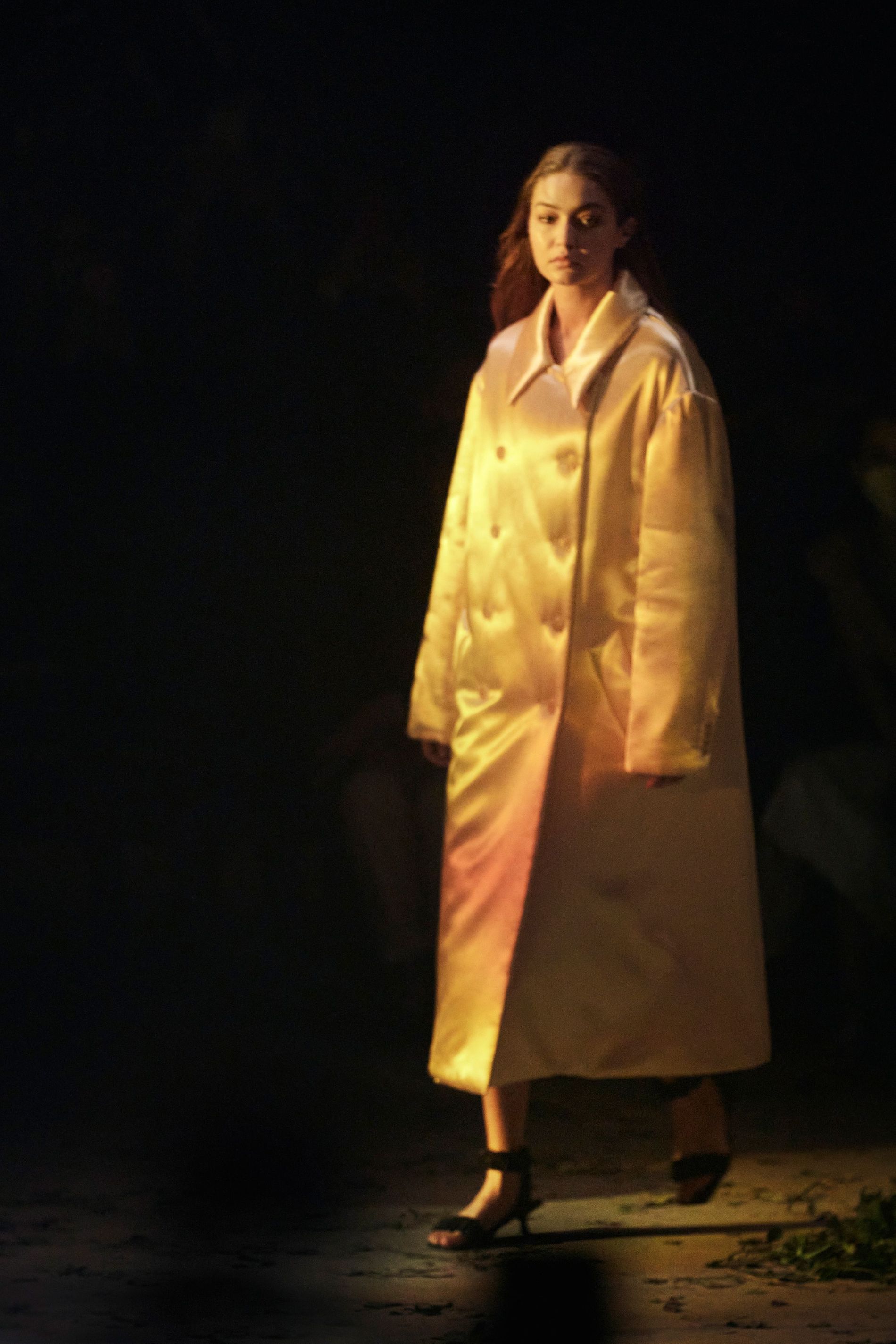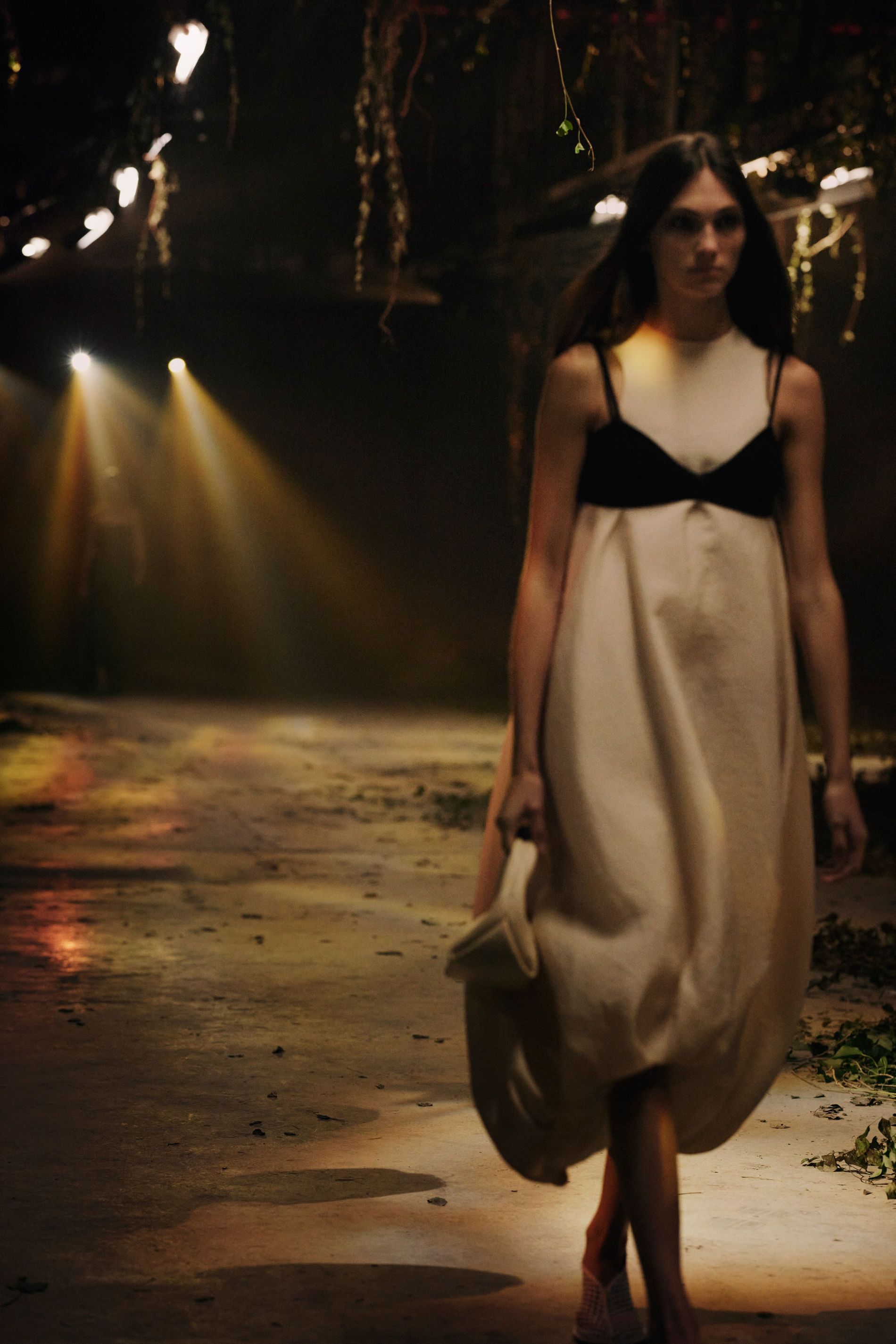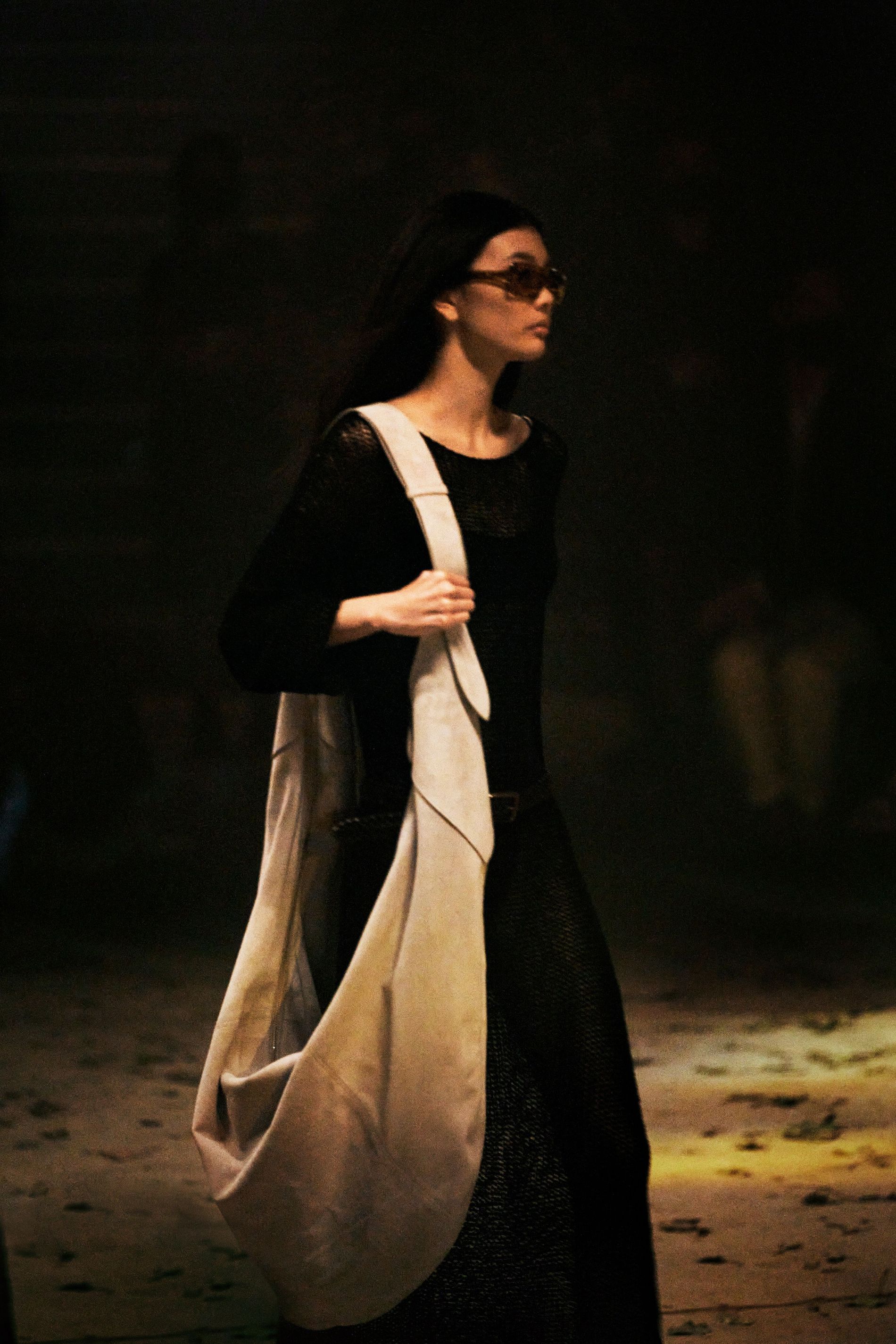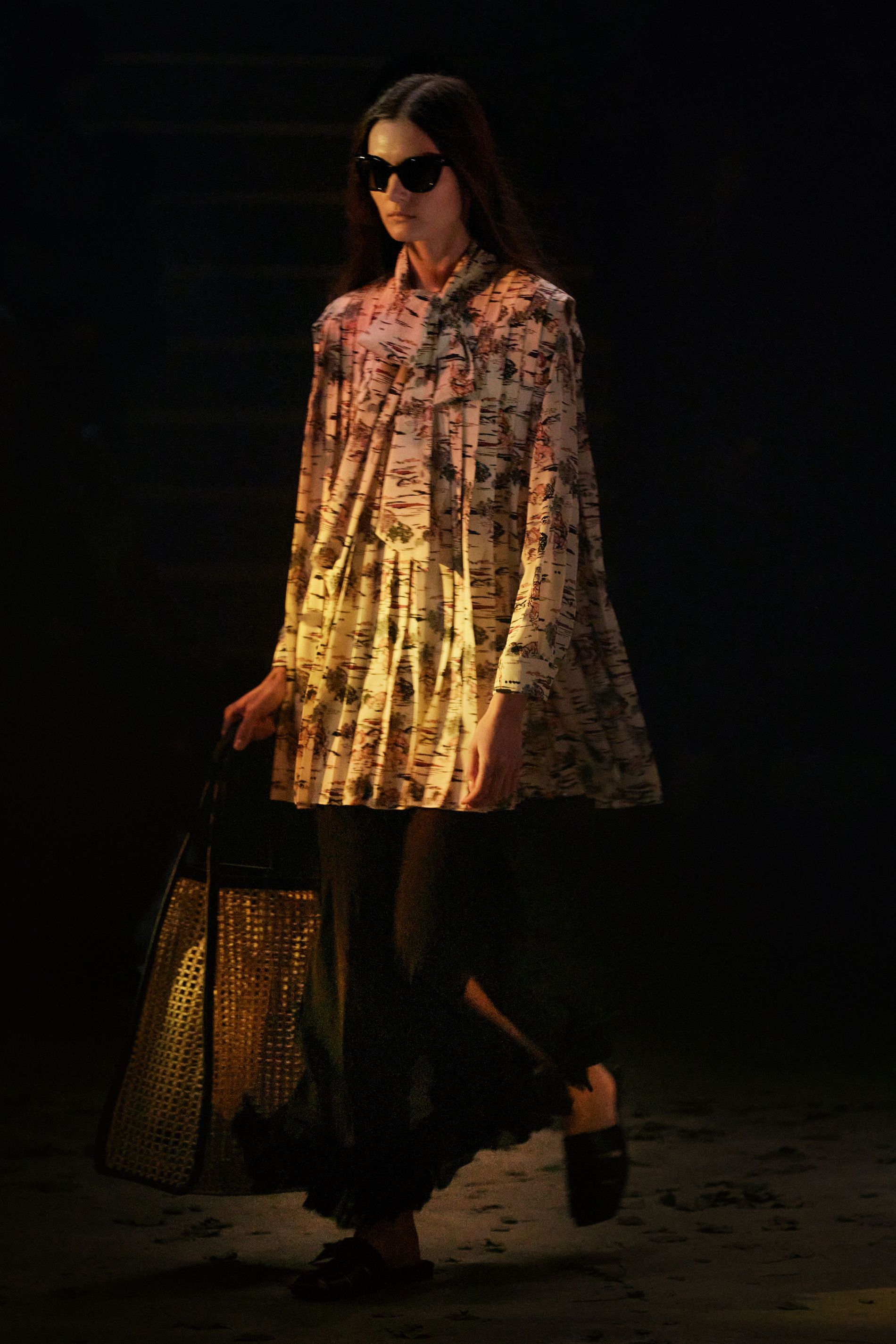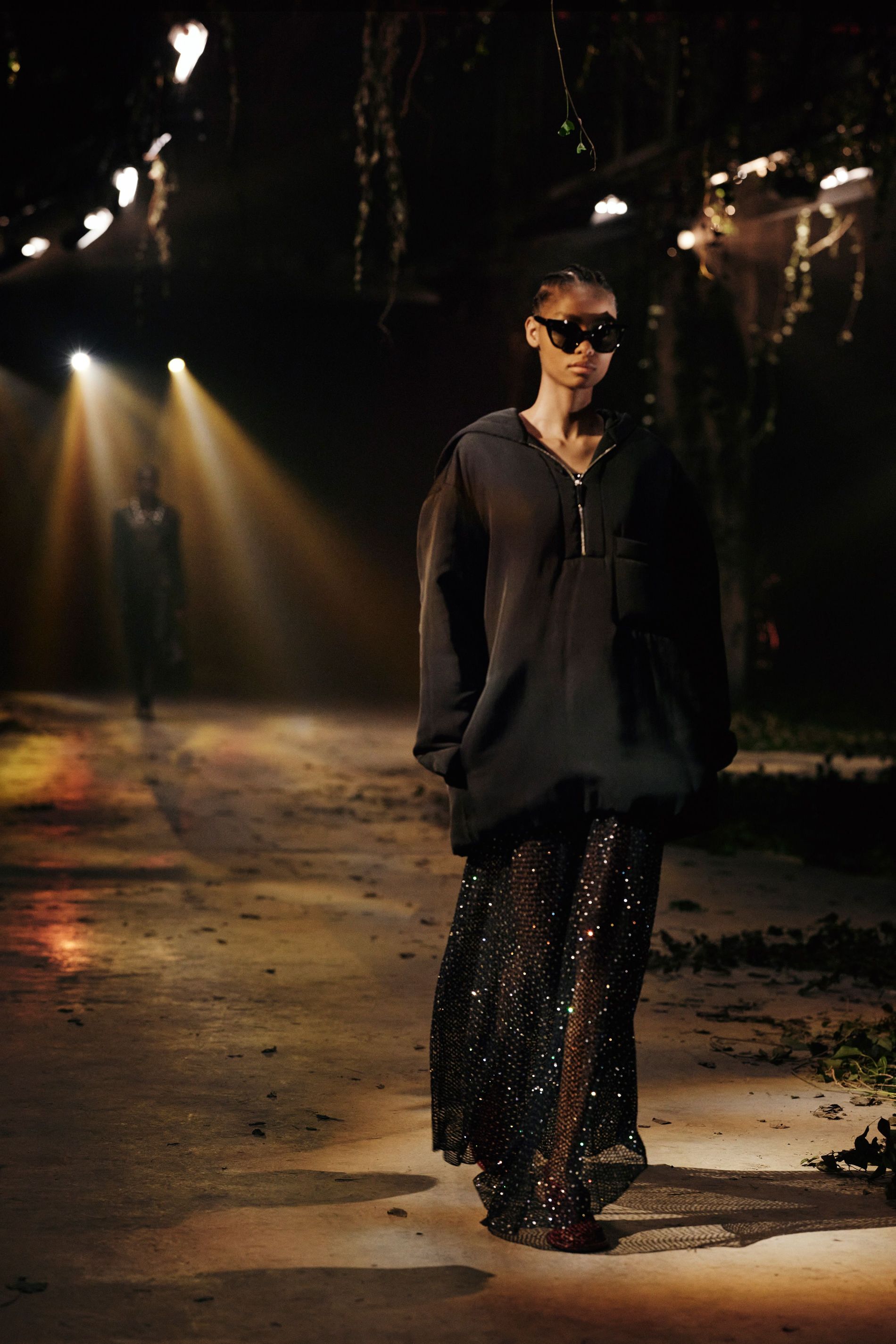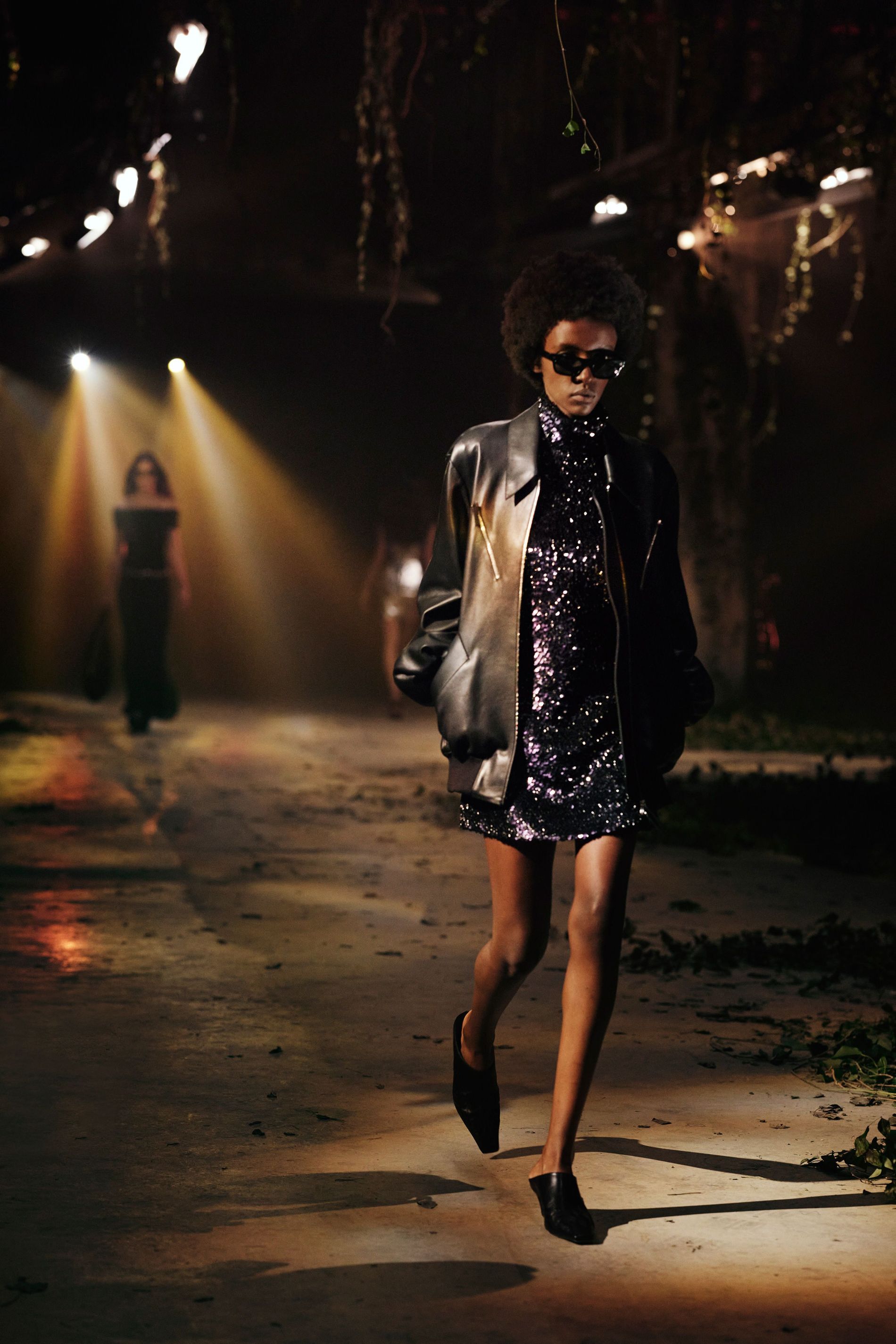 Tory Burch
With American fashion being the focus of the Met Gala and the Costume Institute exhibition this year, it was only fitting that Tory Burch paid tribute to iconic American fashion designer Claire McCardell. Designing during wartime and the years that followed, McCardell's ingenuity in her designs defined the era. In homage to the designer, Tory Burch's spring/summer 2022 collection oozed elevated sportslike functionalism in its hook-and-eye closures and comfortable yet dazzling silhouettes. Especially eye-catching was a colour-blocked jersey dress with a plunging neckline that whispered of old Hollywood glamour.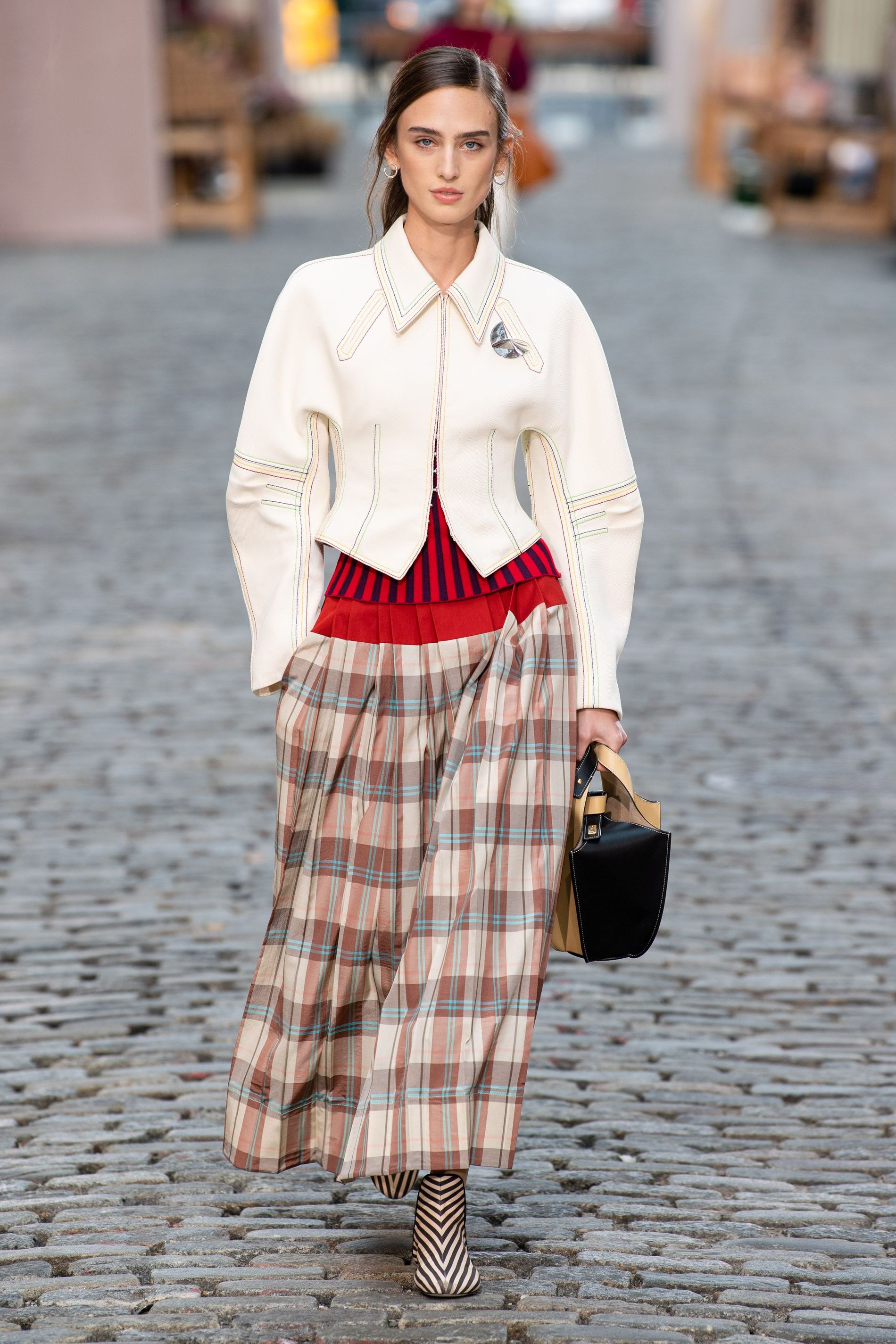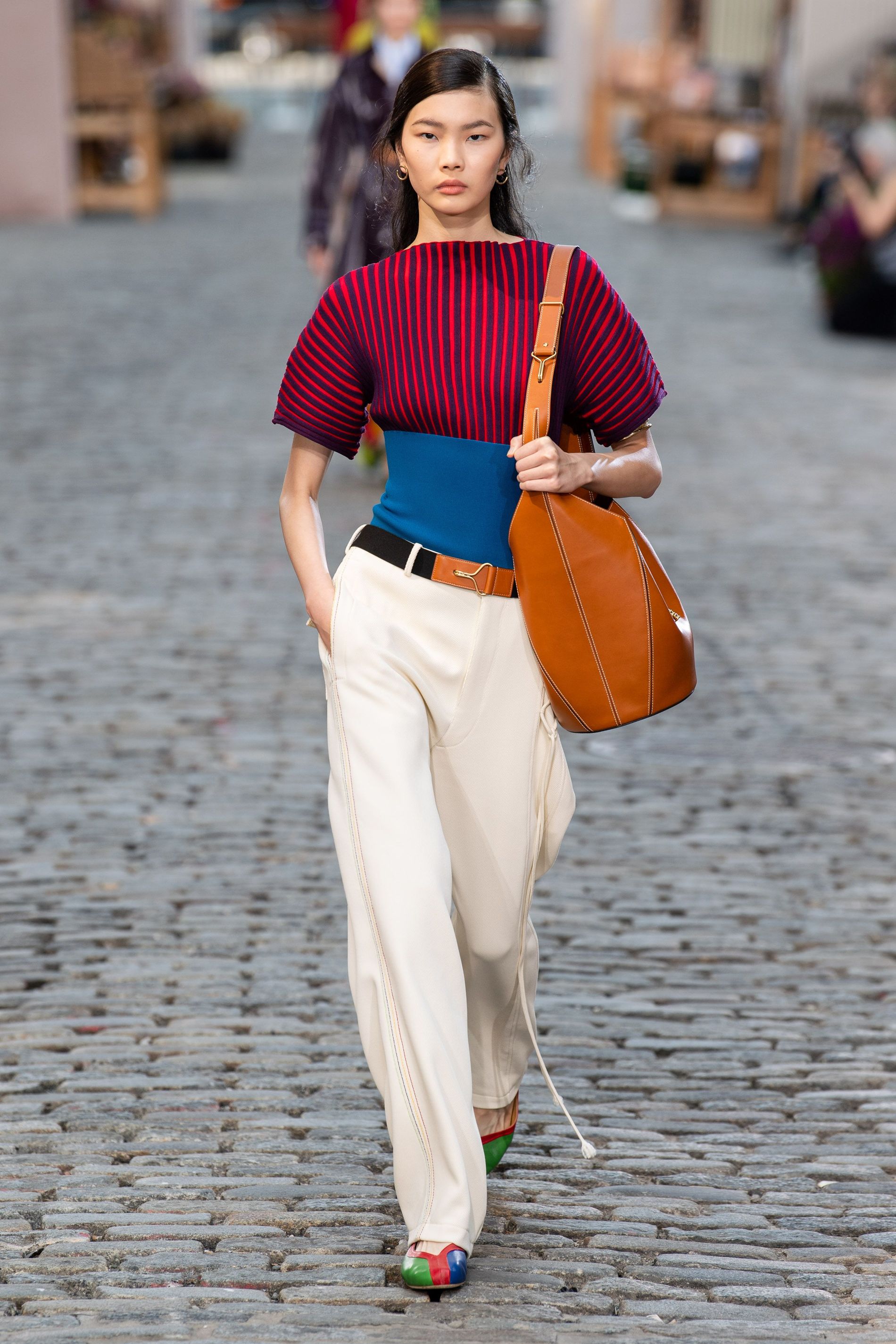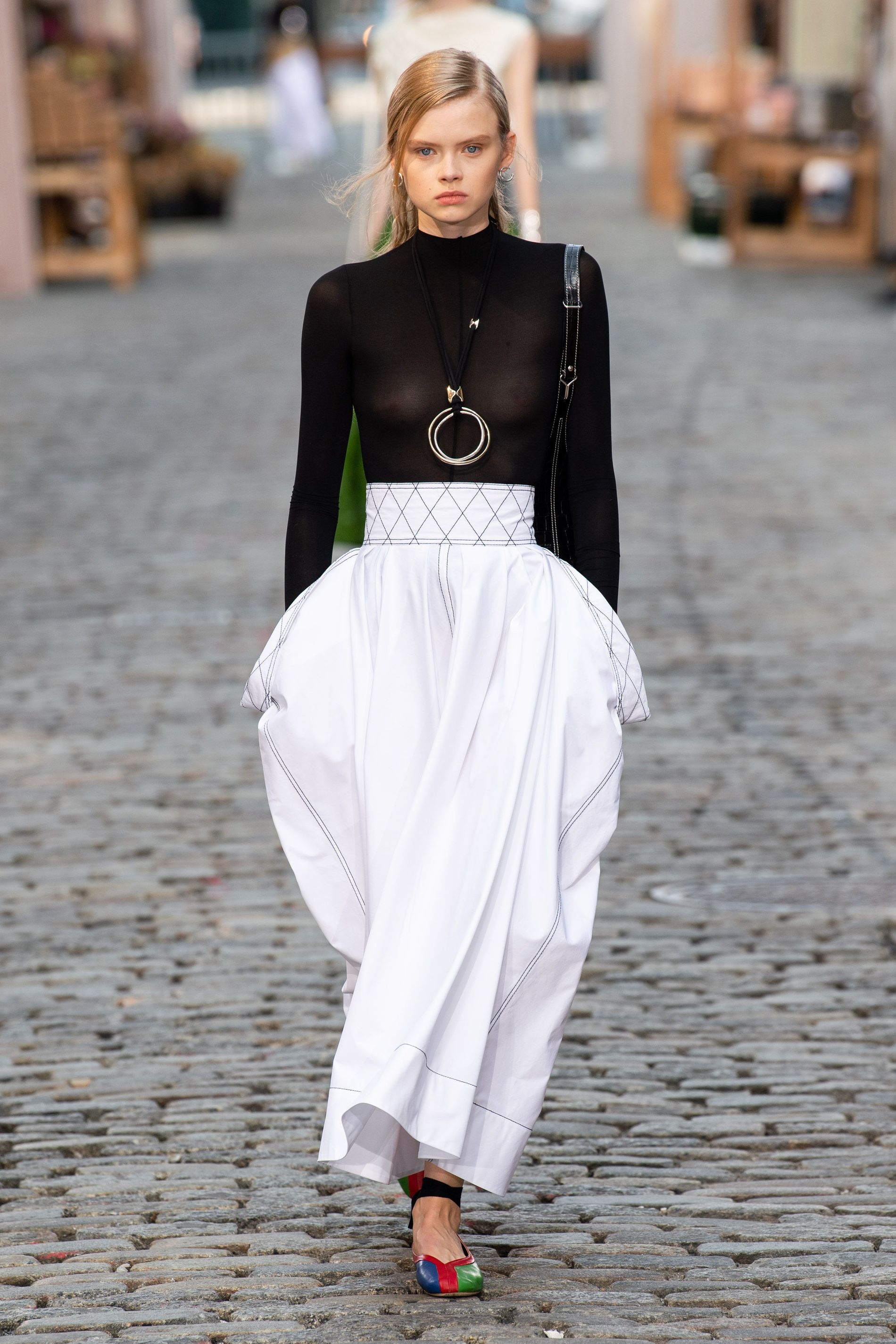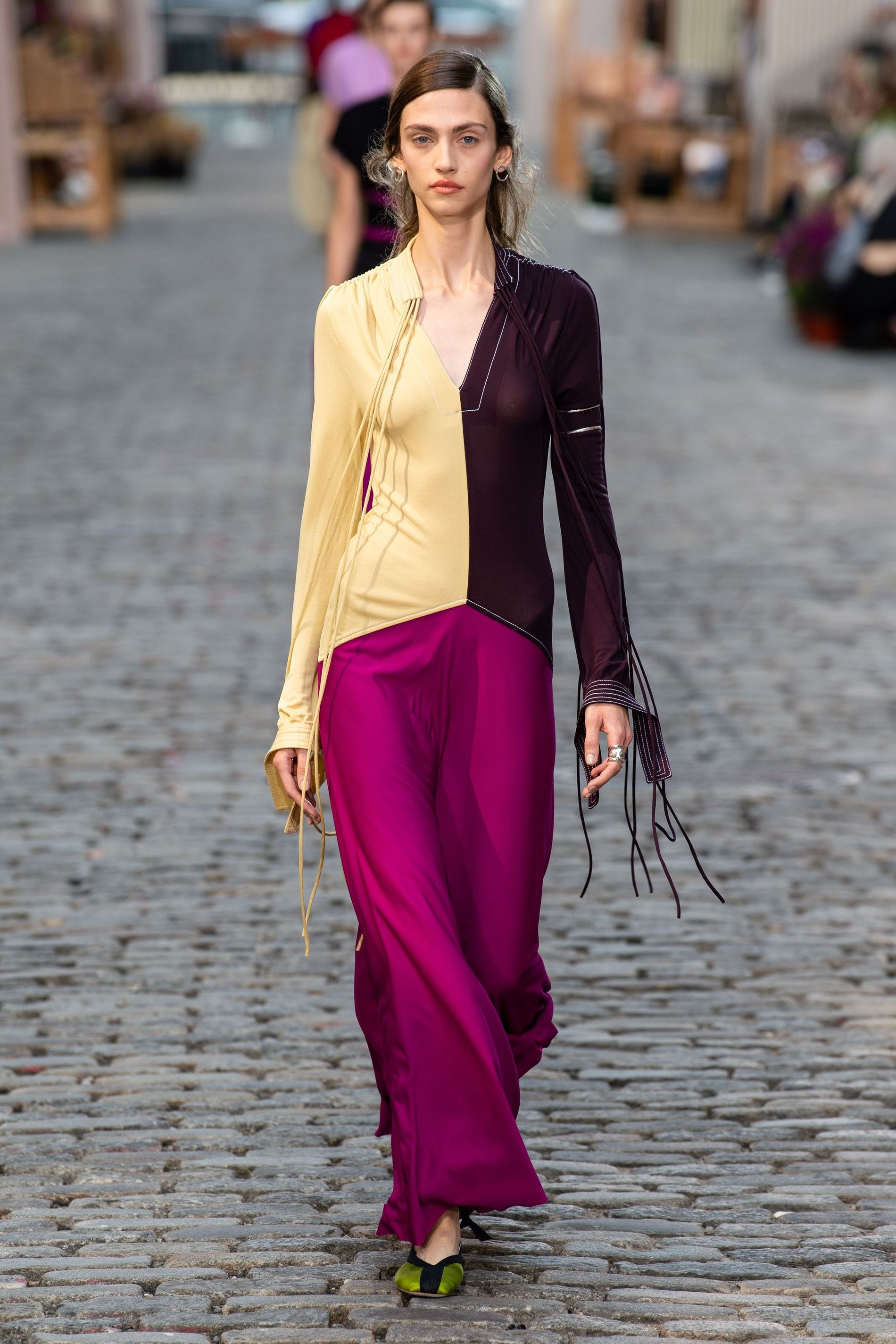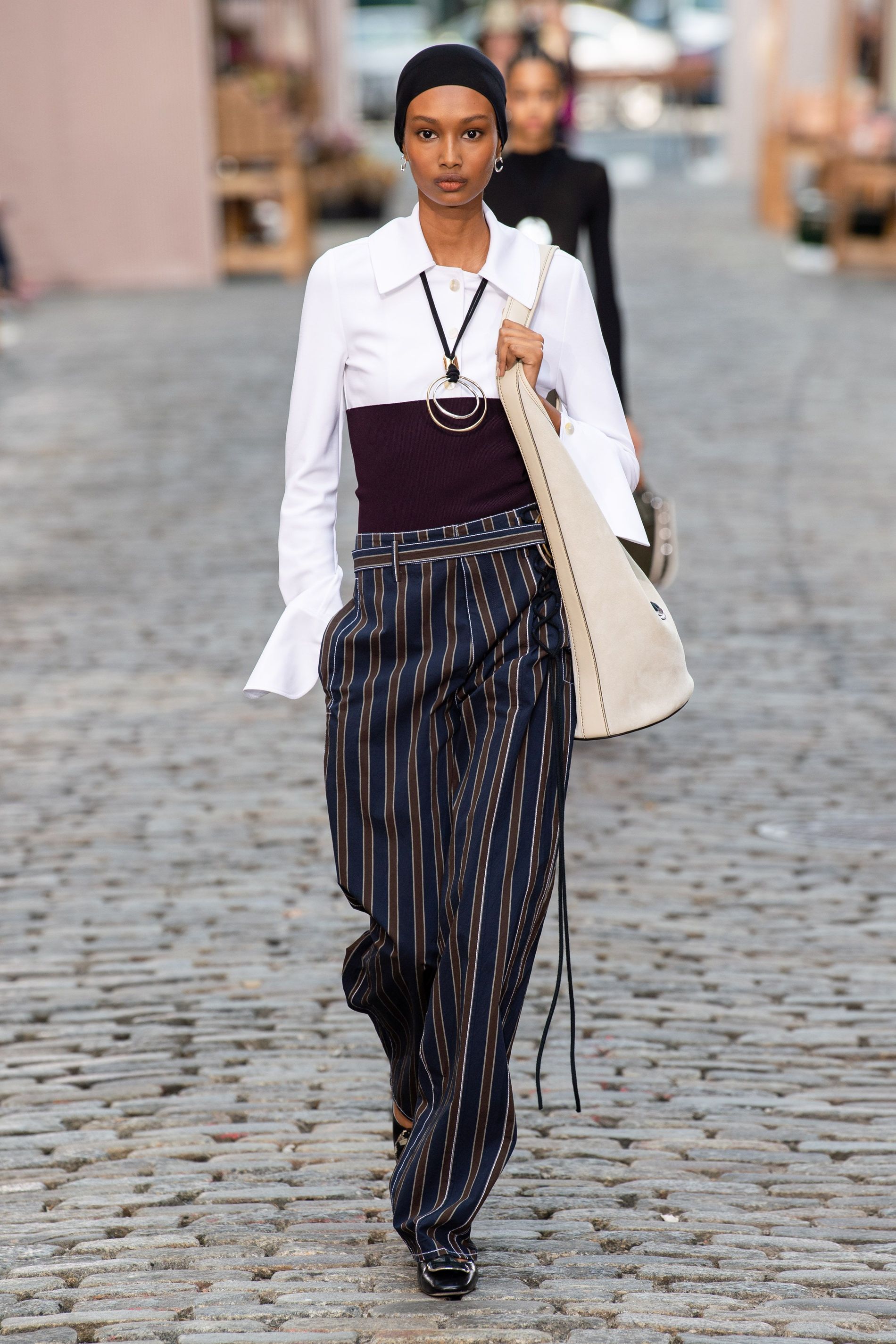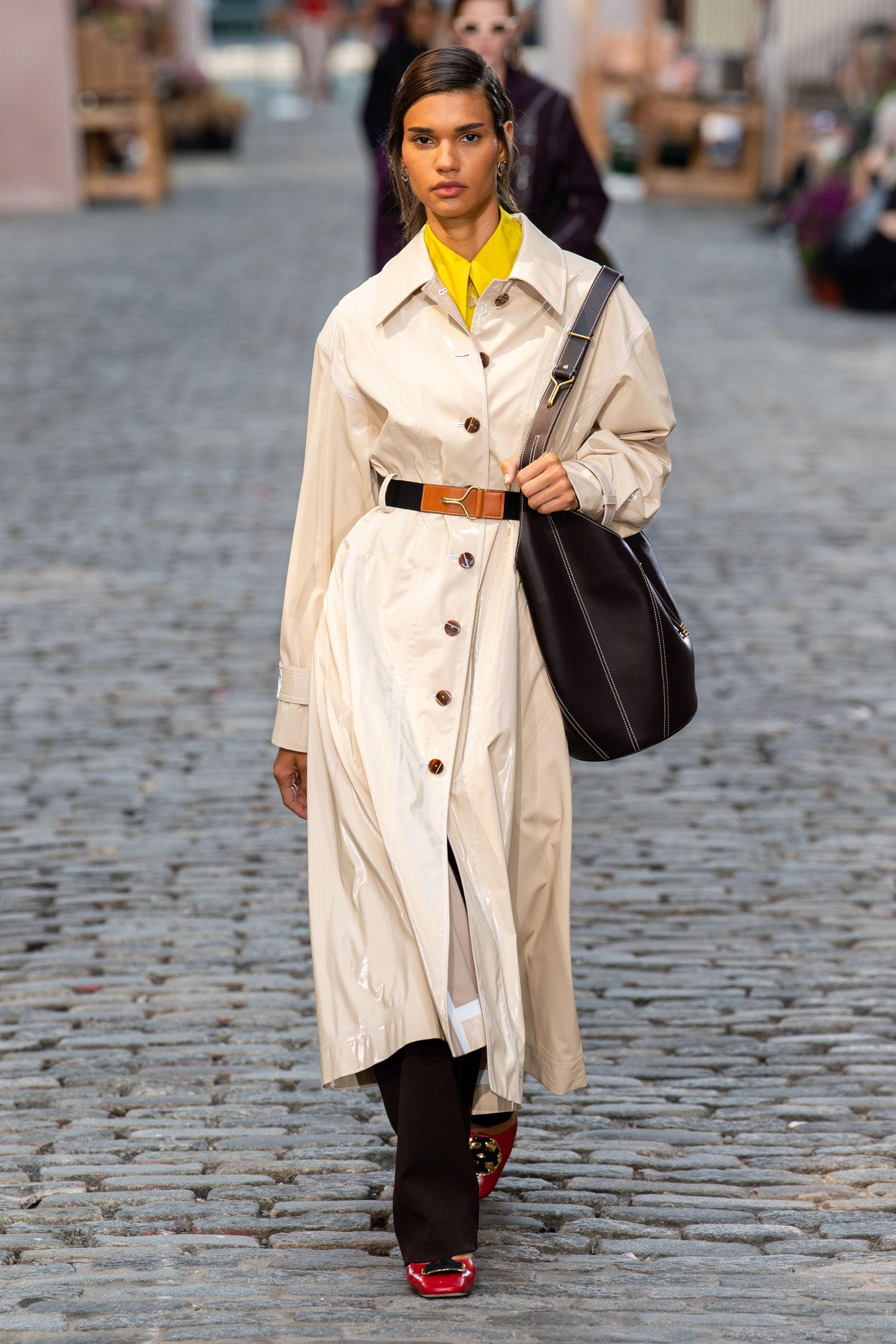 Oscar De la Renta
Set to the mesmerising sounds of Billie Eilish's Oxytocin, Laura Kim and Fernando Garcia's fashion film for spring/summer 2022 was a celebration of New York energy. Depicting five energetic models – including Irina Shayk and Candace Swanepoel – running around the city doing notoriously New York things like catching cabs and hopping the subway, it culminated with the women convening in Bryant Park for an impromptu runway show. Masterfully managing prints such as blown-up florals and candy-coloured gingham, the Oscar De la Renta collection combined traditionally cut garments with a youthful sense of sartorial playfulness in colour choices.