Sleeper's feather-trimmed pyjamas have been spotted on Scandinavian tastemakers and celebrities alike. Now, the brand heads into colder territory with the launch of its first autumn/winter collection
Spotted on Swedish style maven Fanny Ekstrand, Danish content creator Simone Noa, and countless Hollywood celebrities (Suki Waterhouse, Millie Bobby Brown, Brie Larson, and Chloë Grace Moretz, just to name a few), you'd be hard-pressed to have missed Sleeper's signature feathers. Renowned for its "party pyjamas" and off-the-shoulder linen dresses, the brand's garments have been a light-hearted addition to our summer wardrobes since 2014.
Now, founders and designers Kate Zubarieva and Asya Varetsa set their sights on expanding our winter wardrobes with a new slew of bound-to-be cult buys and warming must-haves. "Actually, it's Sleeper's organic transition to ready-to-wear," notes Zubarieva as she explains how the duo's "only logical step" was their new autumn/winter collection, saying that "the colder climate and the frosty weather dispose of this feeling of comfort and sense of home that Sleeper provides."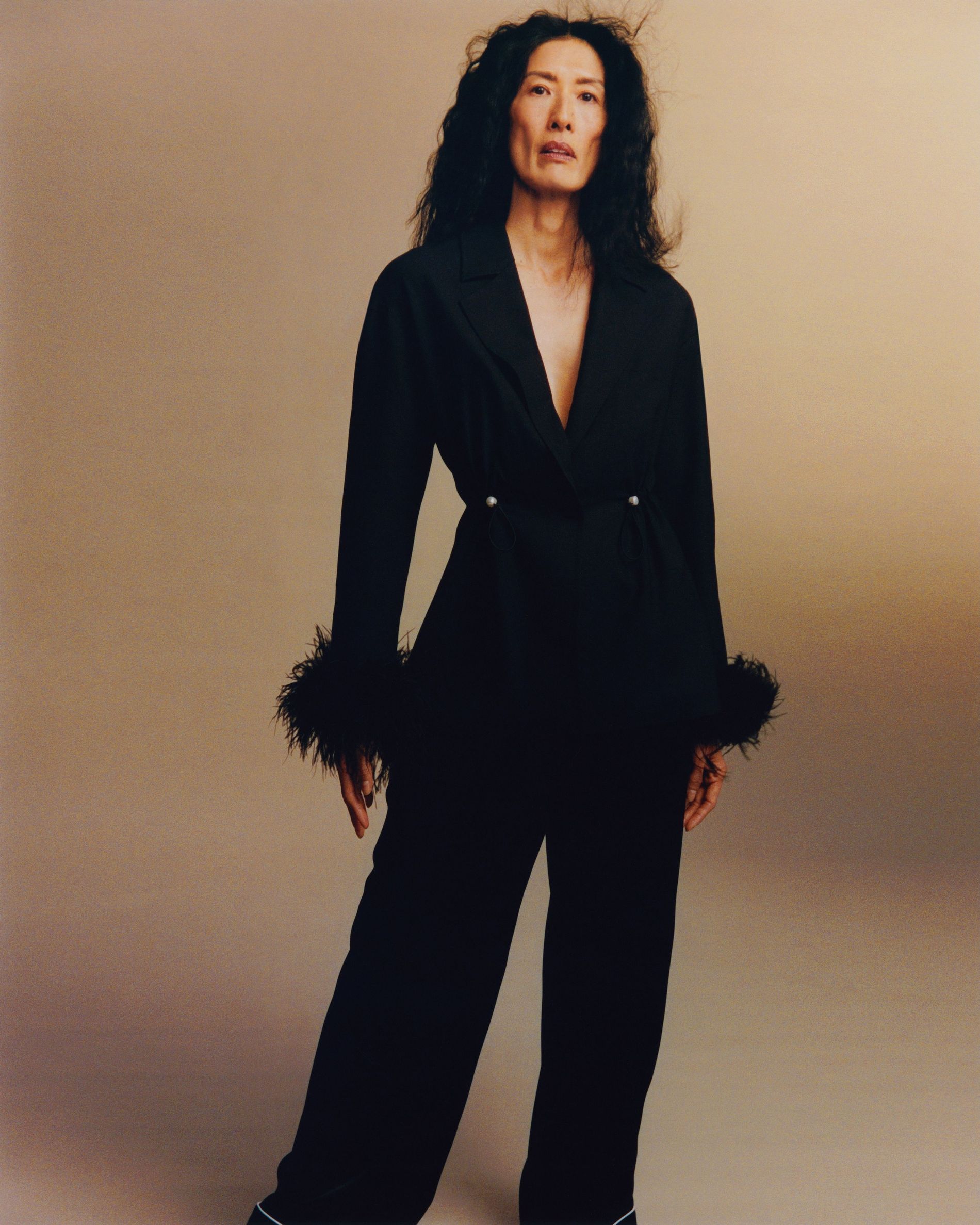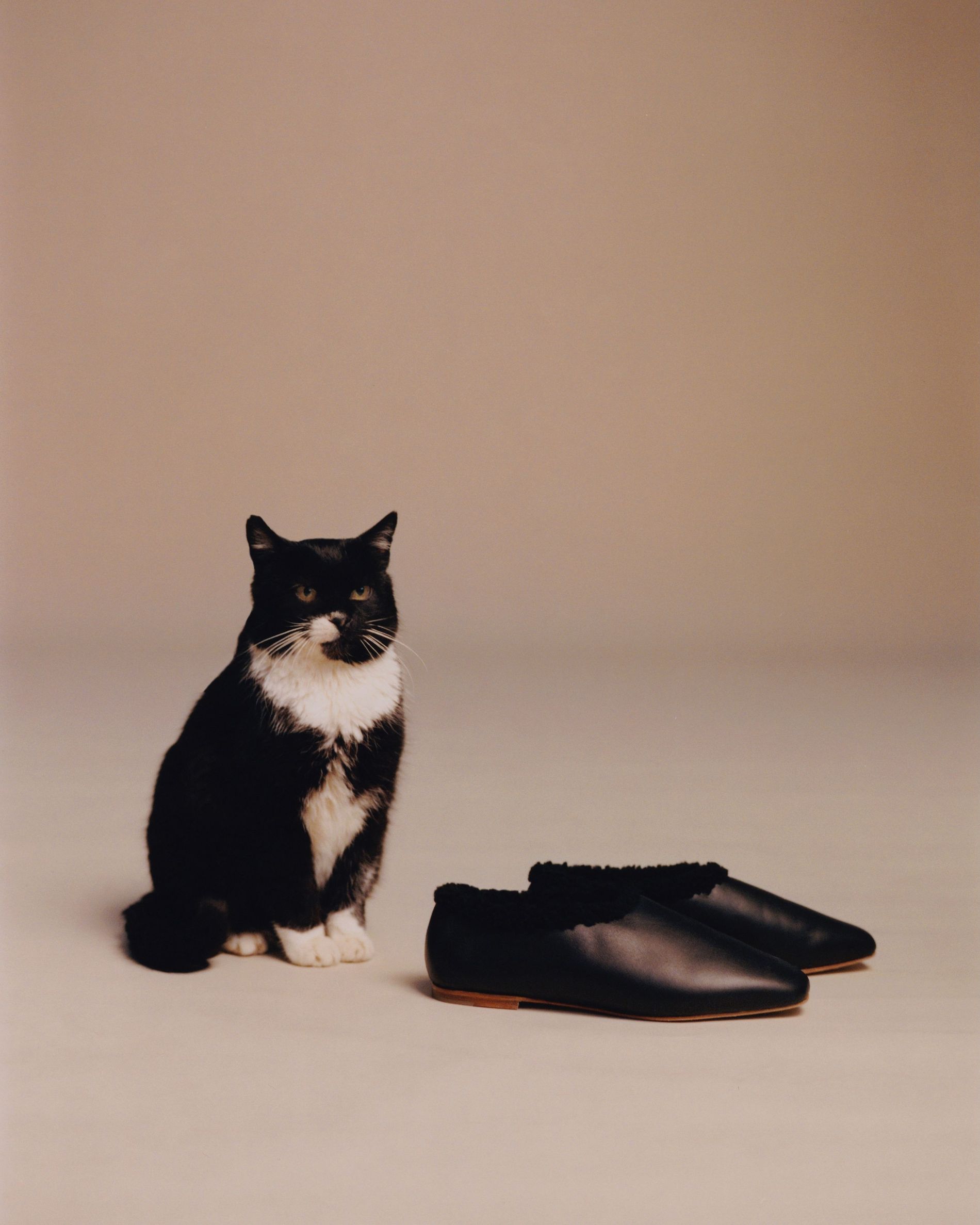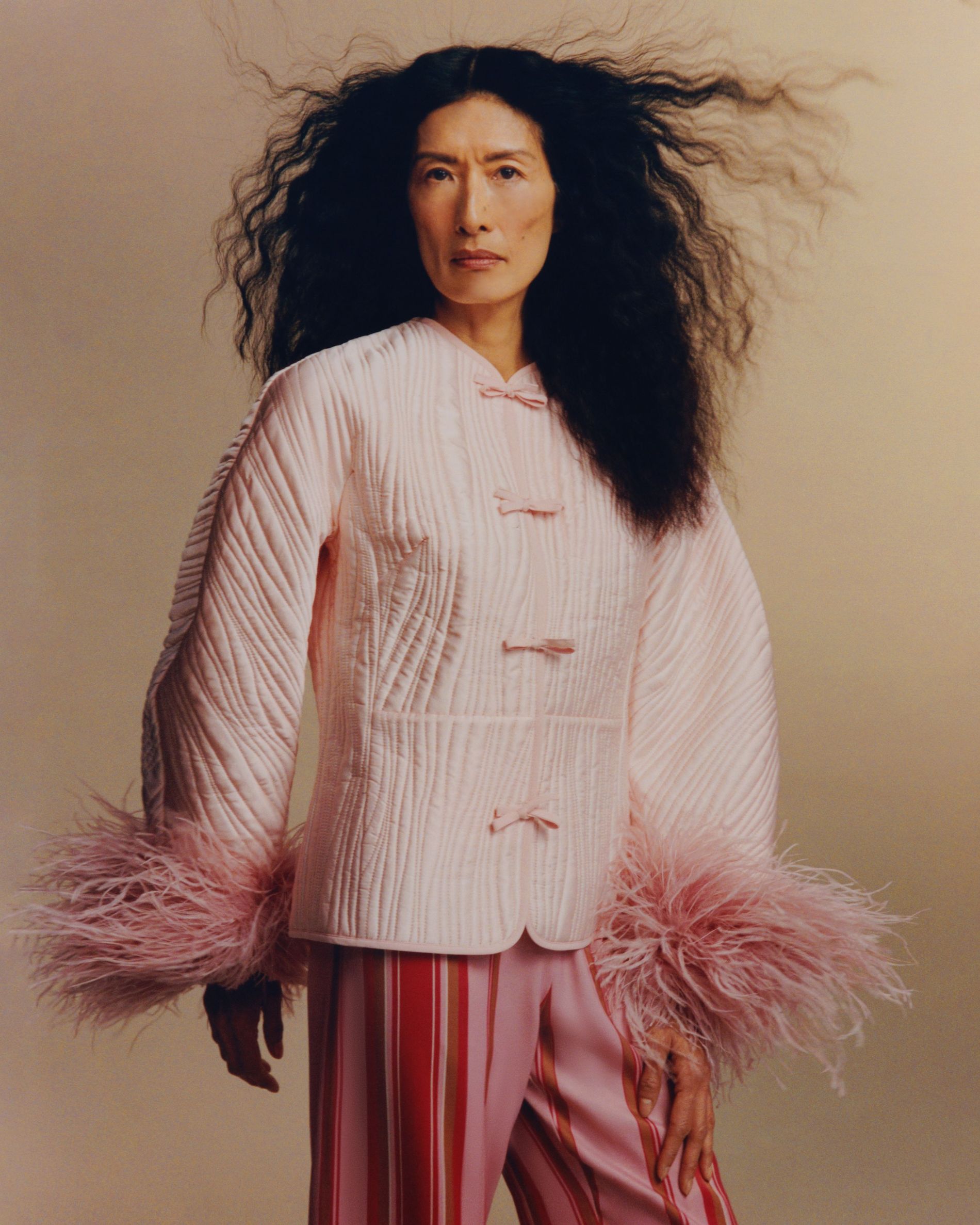 These core concepts were central when Zubraieva and Varetsa started working on the autumn/winter collection. "We thought about how we infuse the sense of those values that we appreciate in sleepwear into the winter season, in the colder season and climate," explains Varetsa, noting the comfort, the versatility, and the feeling of home as just some examples.
This pursuit led the designer duo to the idea of the quilted blanket. "For a lot of people, those blankets have a kind of image of cosiness during the wintertime," as Varetsa points out." The result was the Hebao jacket: a transitional piece made from heavy, quilted fabric featuring the brand's feather cuff. Another piece new to the collection is the 'Girl with Pearl' blazer. The first foray into fitted tailoring for the brand, the jacket features a feather cuff and an adjustable waistline with faux pearl button details.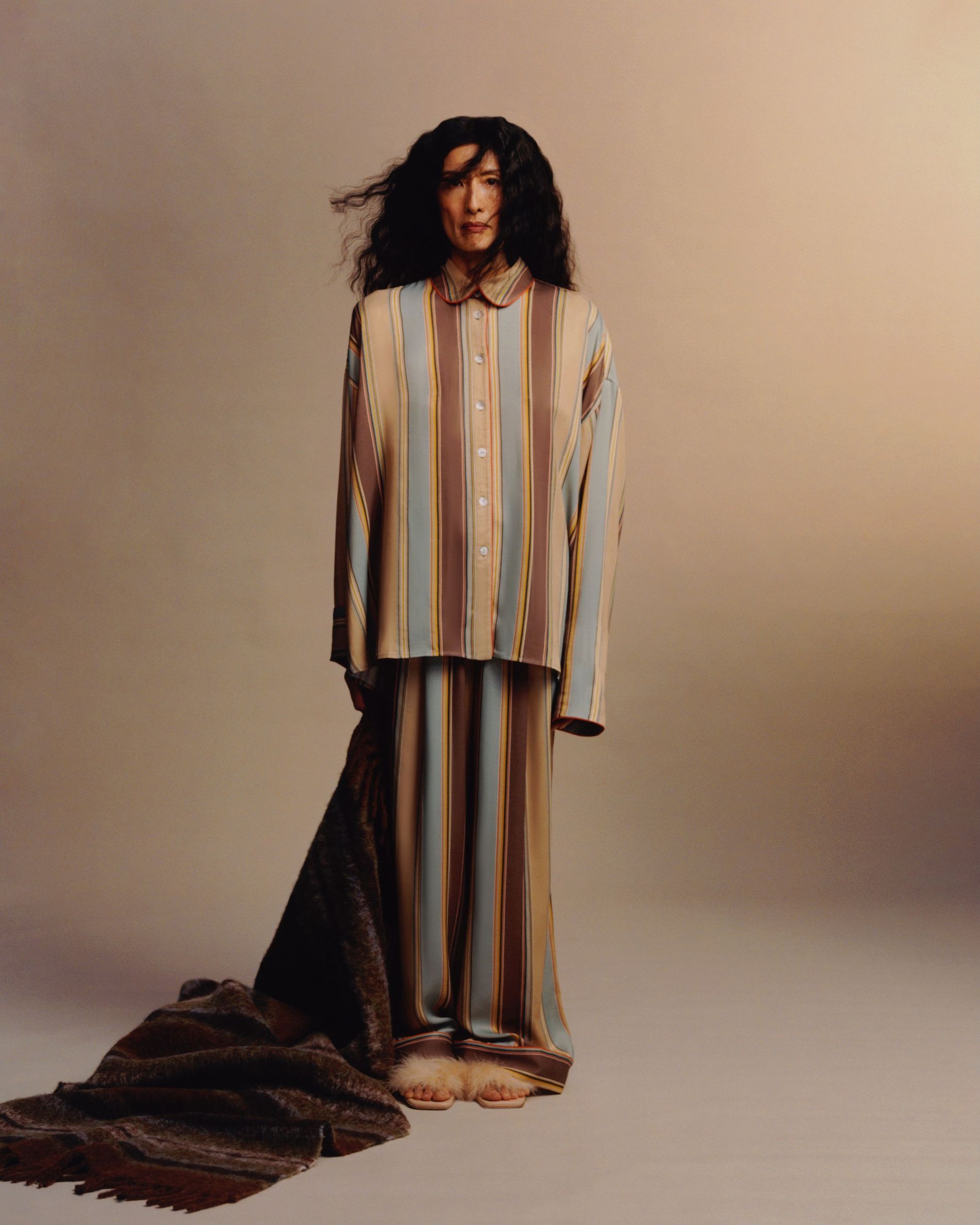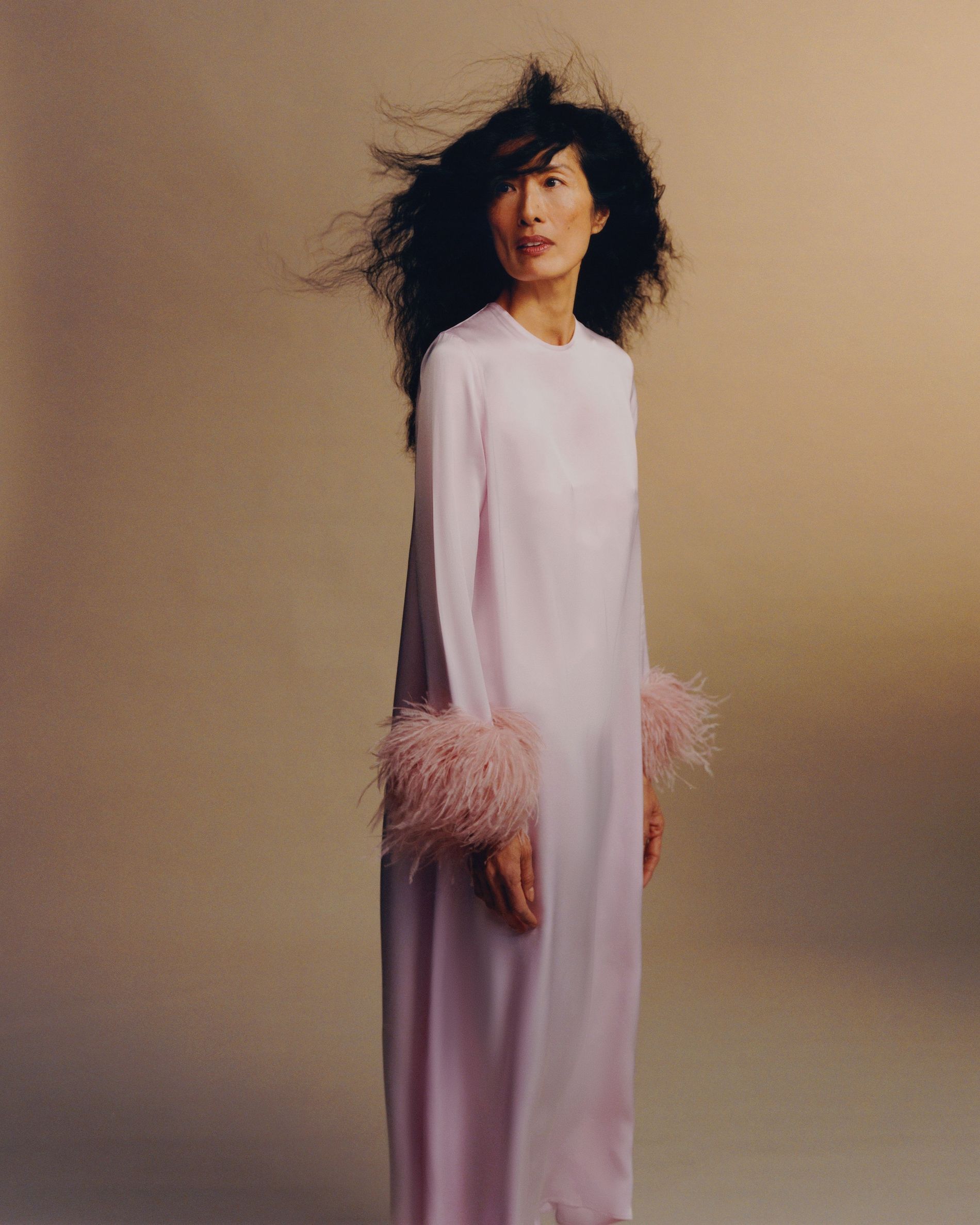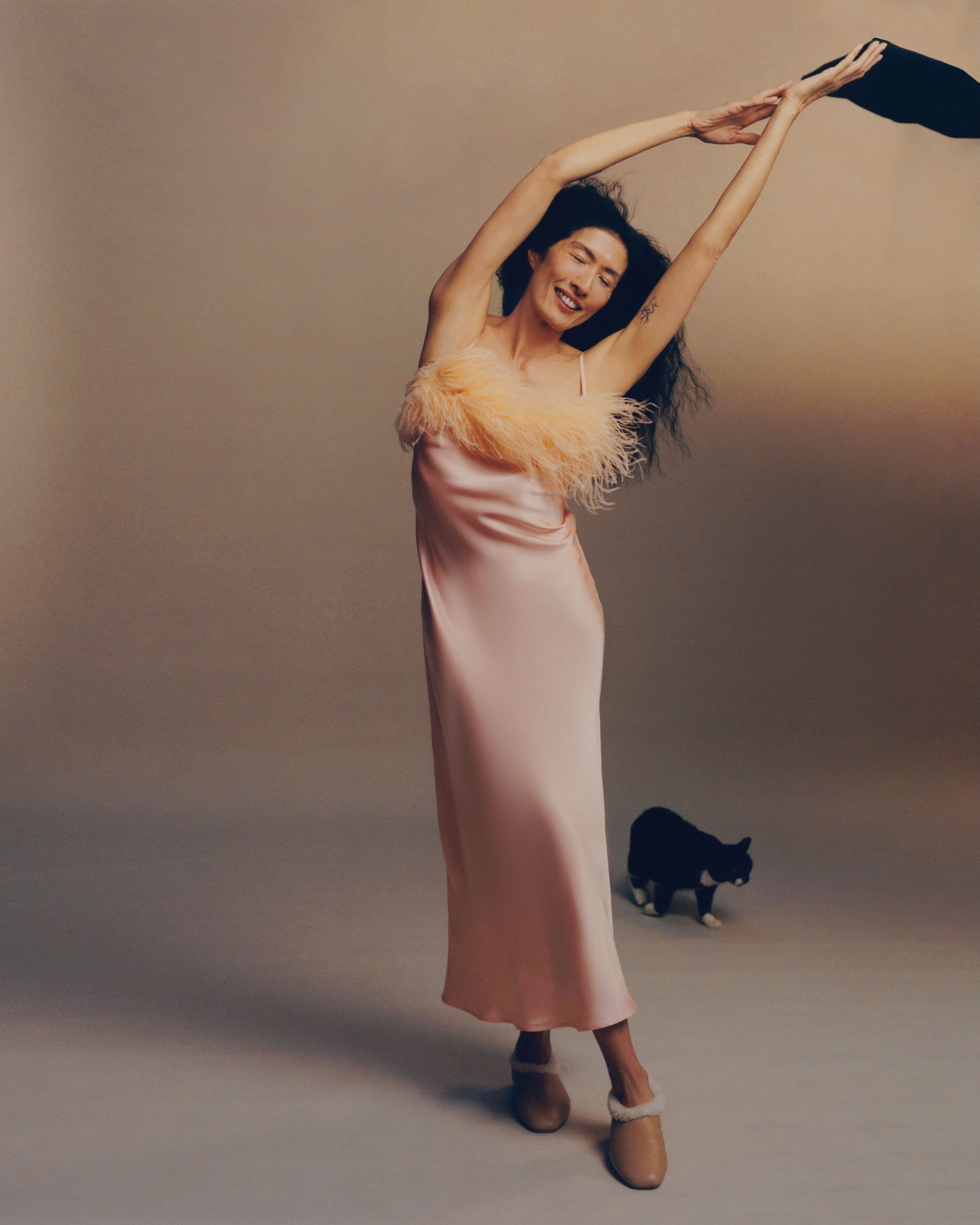 "One of my favourite pieces in the collection are the Mittens flats," Varetsa continues. The new addition to the brand's small shoe line is a shearling-lined reimagination of the brand's popular Lulu slippers, which, according to Varetsa, "elevate your look but also make you warm and really-really cosy."
Finally, the brand releases a fresh variation of its party pyjamas with new piping details and introduces a relaxed fit set in a striped pattern created by Ukrainian artist Julia Gerasko, who drew inspiration from seats of convertibles from the 1970s.
Shop the new cold-weather edit August 4 on sleeper.com