Confessing her best-kept beauty secret, our Danish fashion editor Sophia Roe tells us all about experiencing a defining moment in her hair care routine
Hair is a protein filament that grows from follicles found in the dermis of every mammal. Like our skin, it is a part of our body that is constantly exposed to the elements. Subjected to the sun, water and cold ⁠— every seasonal change imaginable ⁠— we know to brace ourselves with lotions and potions to protect our tresses.
Nonetheless, we rarely consider how our hair can also be impacted positively and negatively by our insides. And that is the thing we should care about most. Internal factors ⁠— such a nutrient deficiency and stress – can weaken our hair follicles, resulting in strands breaking, dull appearances and even hair loss. Naturally, when faced with these facts, a sense of helplessness set in, but fear not ⁠— certain things can be done to take care of one's mane.
Our Danish fashion editor Sophia Roe has discovered one of these cures in her new go-to haircare line. "Having long workdays, running from one meeting to another and impulsively shooting content in between every activity can add tons of stress to my everyday life," she says. "That's why it's crucial for me to take care of my hair, especially during the winter when it tends to look dry and tired."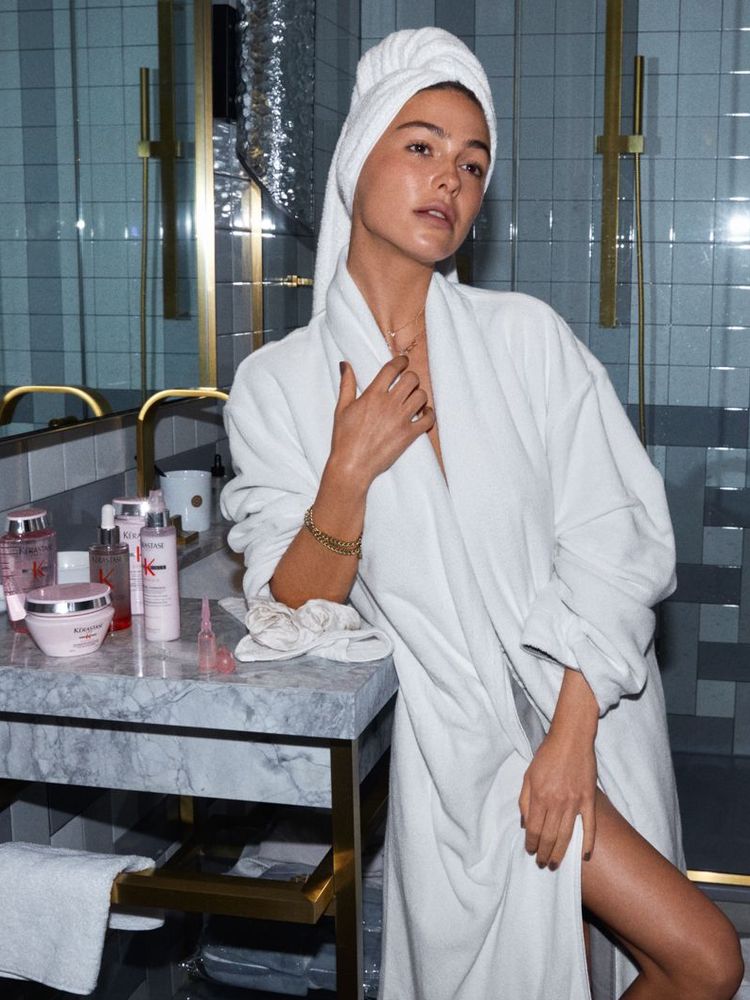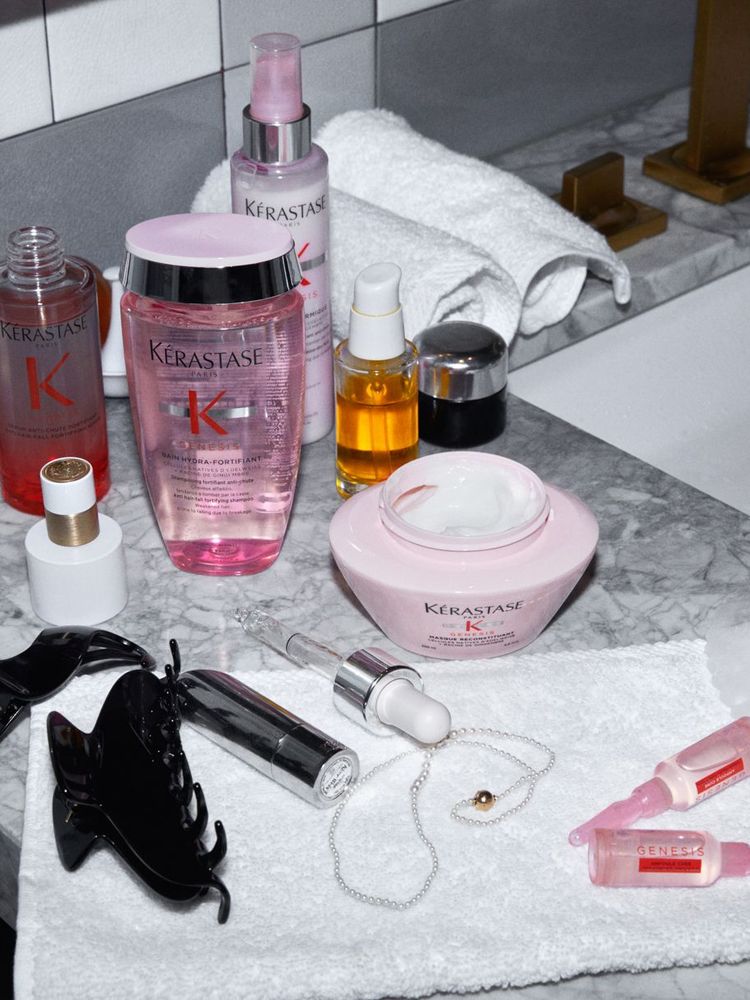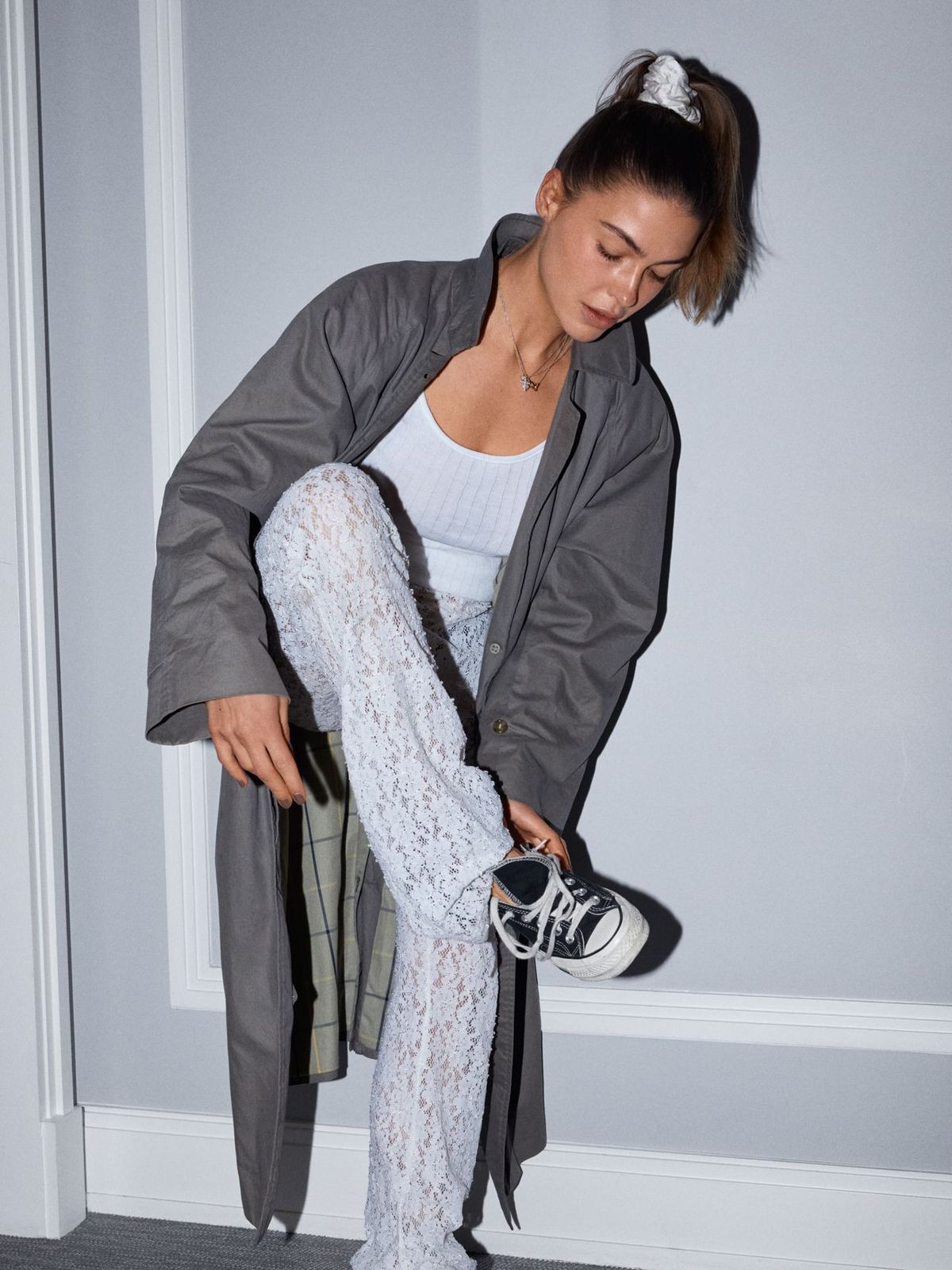 This is where Kérastase's Genesis line comes into play. Kérastase Genesis combines a potent complex made of aminexil (a vasodilator that provide better blood flow to the hair follicles, preventing hair loss and stimulating regrowth), edelweiss native cells (a type of mountain flower that has been widely used for centuries as an antioxidant in both natural and clinical medicine), and ginger root (another vasodilator with a high concentration of fatty acids, vitamins, and minerals that strengthen hair strands, preventing further hair loss).
When asked what her hair means for her, Roe easily replies: "My hair means a lot to me. Working in fashion it is almost like an extension of my daily look. The way you do your hair says a lot. Which is why I take the best care of it that I can." Going beyond a basic wash, Roe aims to elevate her haircare routine. "The Genesis Ampoules from Kérastase are absolutely key; they are easy to carry around or bring in my hand luggage when travelling," she says. "The benefits on my hair are more than noticeable."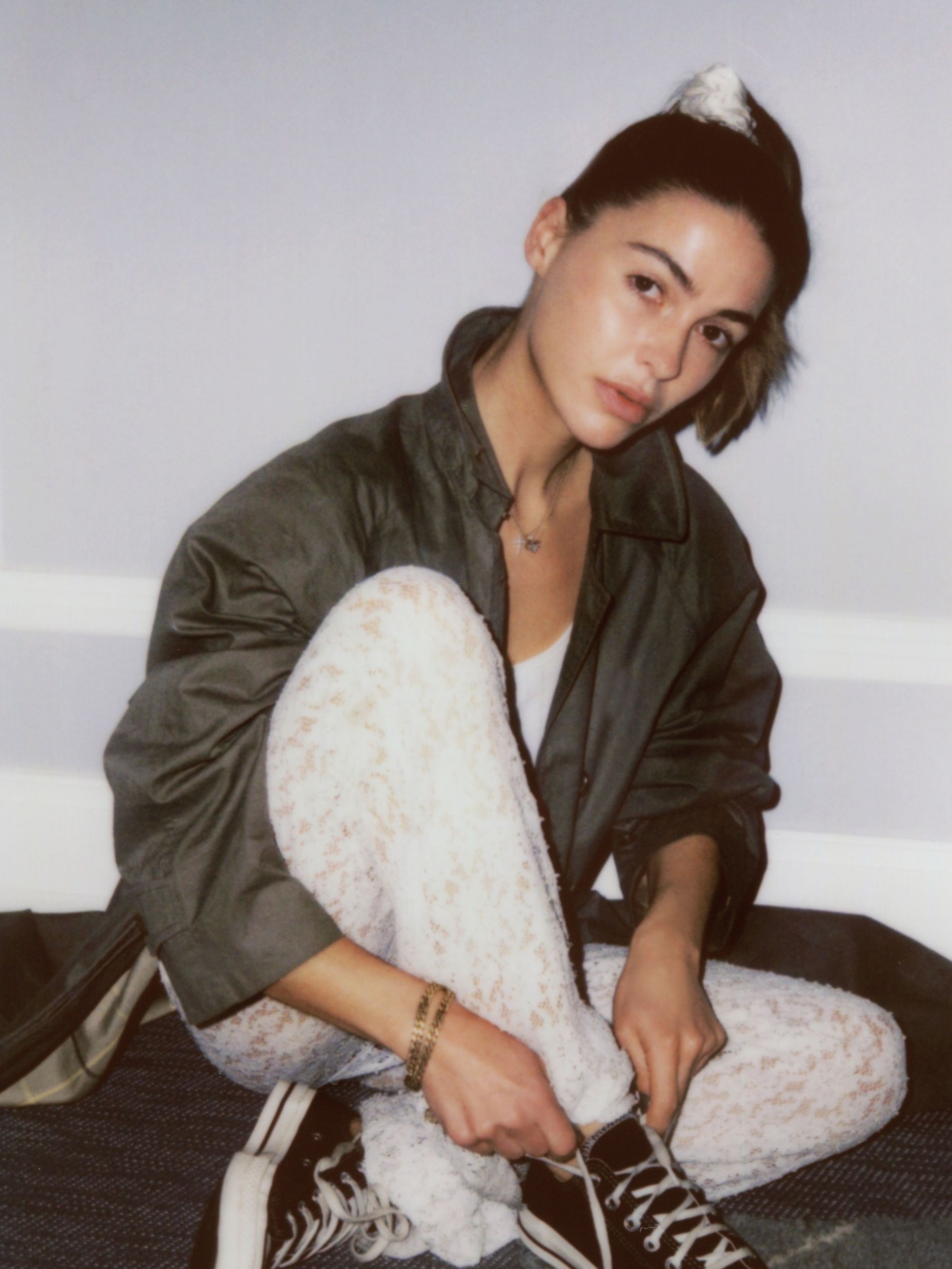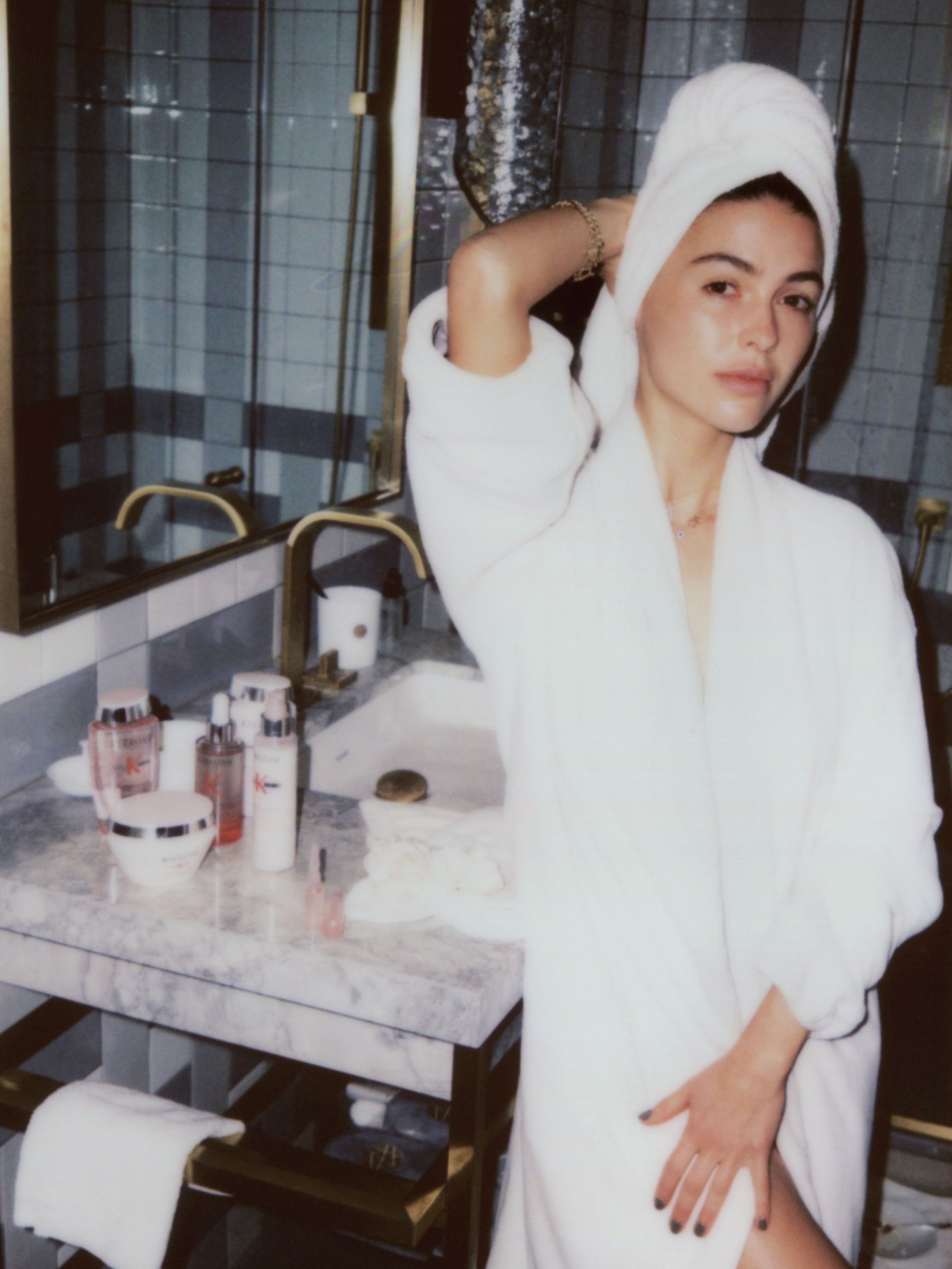 And the ampules are only the beginning. When pressed on how to perfect ones routine, Roe revealed that there are two things everyone should copy from her hair care routine.
First, one should always invest in a smaller quality brush or comb. "I always keep a little brush or comb in my handbag. It is important for me to feel 'brushed' on the go." Second, when one's hair is in need of a bit more TLC than usual ⁠— some outright pampering if you will ⁠— it is always best to sleep on it. "When I know I am going to a shoot or have an important meeting, I sleep with the Kérastase Genesis hair mask on and wash it off in the morning. It gives the shine and moisture I need for me to feel prepared for the day."