To uncover the floral trends of the autumn and gain tips on how to look after your blooms, we speak to Flowery, one of Stockholm's most popular florists
Much like the spring, the autumn brings a certain desire to give our interiors a little refresh. One of the easiest ways to rejuvenate a space is by incorporating flowers or plants into the mix, easily adding life and a touch of nature to our home. With bursting colours and an inviting scent, blooms not only bring beauty to a room but also have the power to evoke a feeling of tranquillity and serenity.
Similar to fashion, floral trends vary according to the season, from the type of flowers and colour palettes preferred to the hottest flower arrangements. To get the scoop on the latest floral trends for this autumn, Vogue Scandinavia speaks to Sandra Ekegren from Flowery, one of Stockholm's most sought-after florists.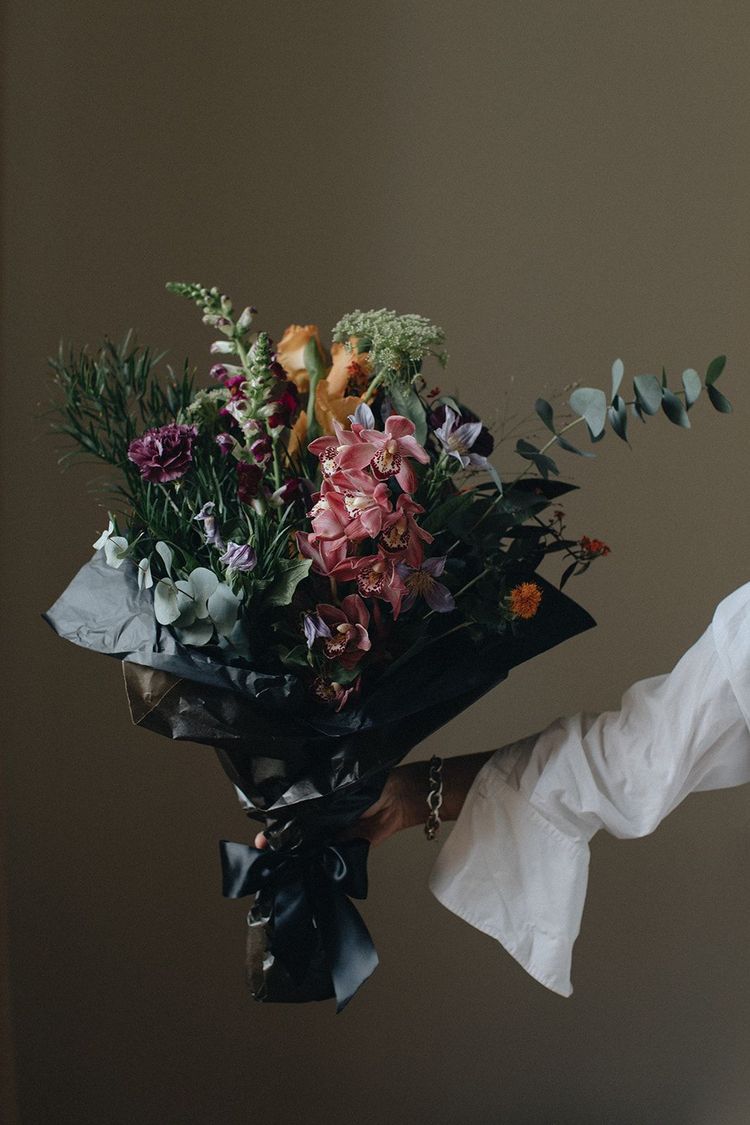 Photo: Courtesy of Flowery
"You can never have too many flowers," Ekegren says. "Flowers can play a central role even in a relaxed dinner with a few friends…They give the party decorations life and a soul." According to Ekegren, floral trends can stem from various influences, including art, food, fashion, interior design and even the world's current political situation. At the moment, Ekegren says it's all about a maximalist "more is more" aesthetic. "We just love the flowers of this fall, such deep colours and dramatic shapes," she says. "We're currently inspired by calla, dark roses, hortensia, and chrysanthemum and we love to add something extra, like rosehip or blackberry springs."
We just love the flowers of this fall, such deep colours and dramatic shapes
Sandra Ekegren of Flowery
When considering flower arrangements, think of playful, eclectic and artistic statement bouquets with accents of vibrant colours. Like a bevvy of other florists, Ekegren has currently been leaning towards the shade of magenta, aligning with Pantone's selection of the deep and rich pink hue as the year's colour.
Her tips for creating the most eye-catching arrangements? "First of all, dress your flowers well with a beautiful vase – we want the vase to be as beautiful as the bouquet itself. Then, work with different heights and shapes," Ekegren says. "We like to give the bouquet life with flowers that hang over the vase and some that stand out. Flowers invite you to an elegant, creative world where nature is your playground – go wild."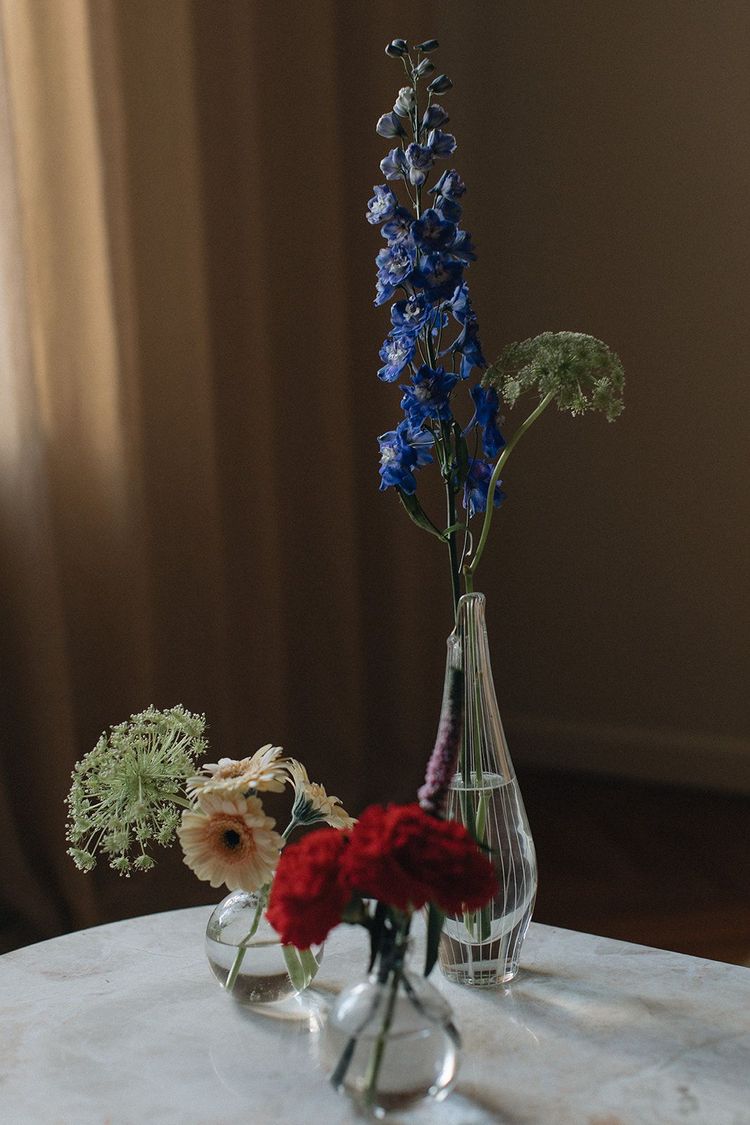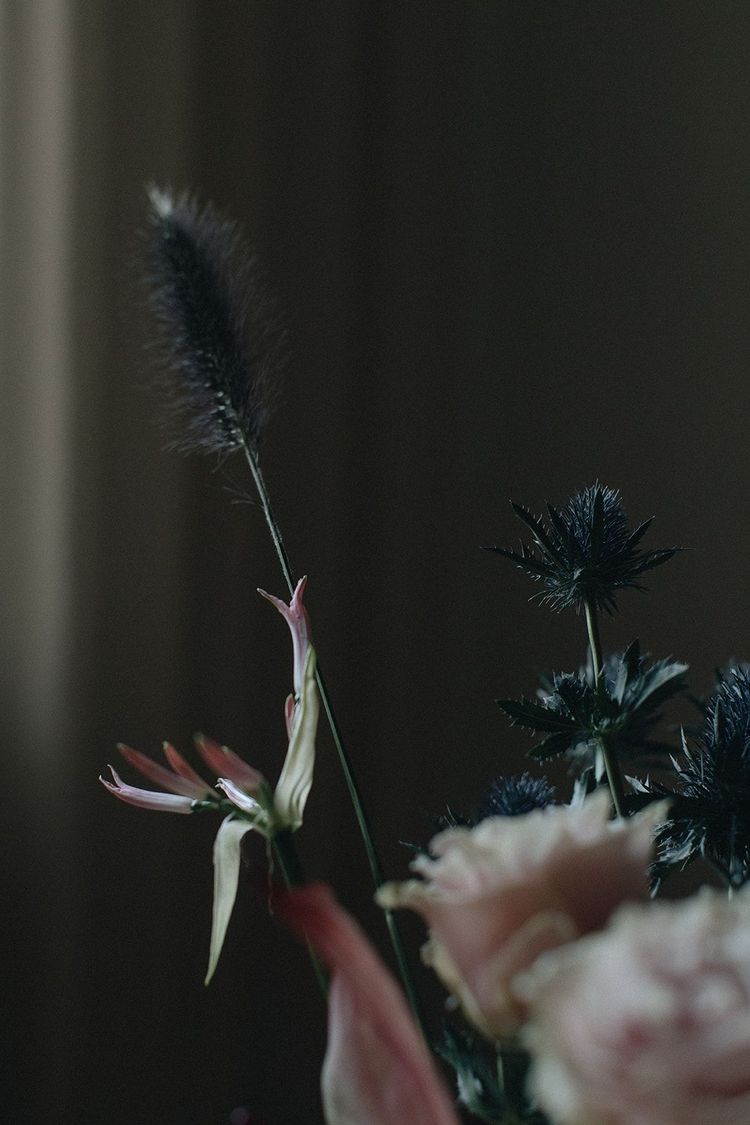 While decorating with flowers, it's crucial to bear sustainability in mind. Since we are harnessing nature's treasures, we should ensure we don't hurt the environment in the process. "If you can't pick them from your own garden, we think you should use the same mentality when buying food – get what's in season," Ekegren says. "Also, give them a longer life by taking proper care of them."
To maximise your autumn blooms' longevity, Ekegren's instructions are simple: Give all stems a new cut with a sharp knife and place the flowers in a clean vase with cold water and nutrients. While doing this, ensure that there aren't any leaves left below the surface, as this could poison the water. Lastly, the stems must be re-cut and water changed every three days. "For best durability, you should avoid placing the vase next to an element or in direct sunlight," Ekegren adds. "They will love you back, not forever, but for a very long time."