With her newest campaign, the Somali-Norwegian model continues to break barriers and herald for inclusivity and representation
Since she was discovered on Instagram in 2018, Ceval Omar has been pushing the boundaries and opening spaces within the fashion industry. As a black, trans curve model, Ceval, who is now signed with more than six agencies across the globe, has been literally changing history. She notably became the first transgender black model to appear in British Vogue. Now, she sets yet another major precedent.
Today, Ceval was announced as the first ever black trans model to model for a YSL Beauty campaign. "This is such an amazing moment for me, I'm fulfilling a dream," Ceval tells me over the phone. "I've always loved Yves Saint Laurent and their designs, especially the way he has worked with powerful and beautiful black women throughout history. [Saint Laurent] called Iman the ideal of beauty and did amazing things with Naomi Campbell and other black models. The way they appreciate my culture and have always uplifted and showcased black beauty, which has made me love them."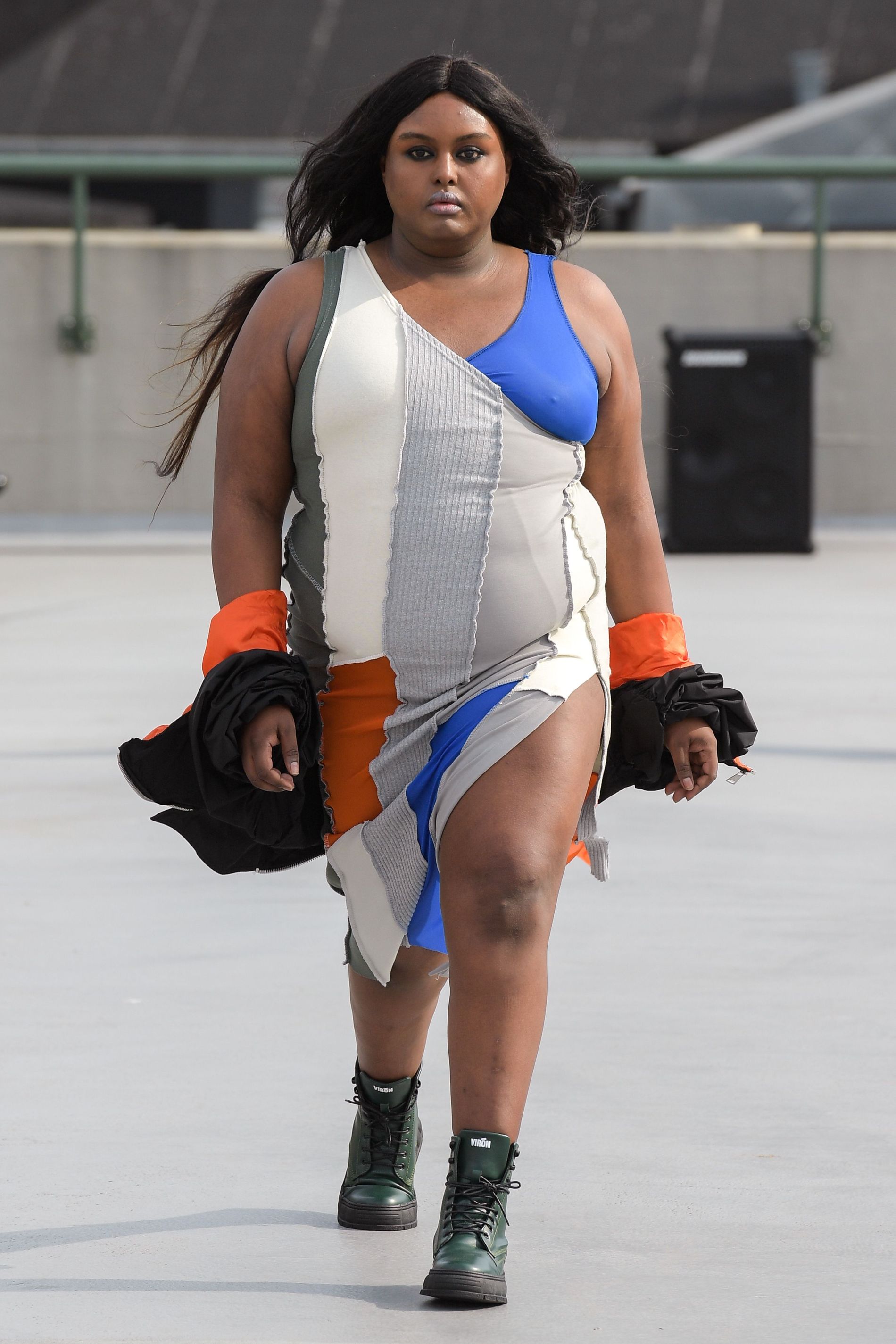 Ceval modelling for (di)vision during Copenhagen Fashion Week.
Ceval joyfully recalls the day she got the news for the campaign. "I got a call from an unknown number in Paris — that turned out to be my agency there — telling me to urgently send them some pictures for something, as they weren't allowed to tell me for who or what it was. I immediately ran to clean my face and fix myself up for some quick digitals to send over. Later that day I was out with some friends when I got the call — I had been confirmed for a beauty campaign with YSL. I started screaming, my friends started screaming, I think one of them even cried."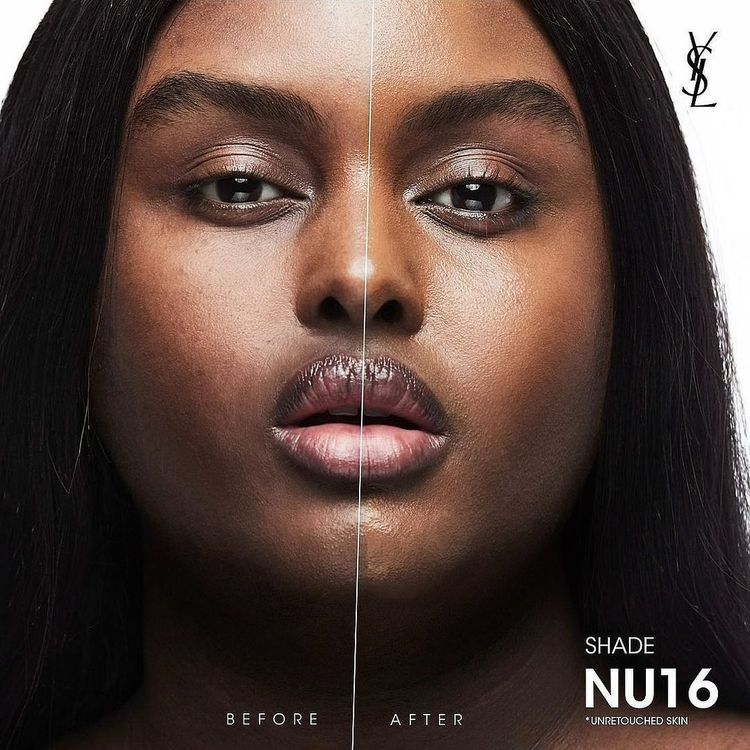 Ceval's debut campaign for YSL beauty. Photo: @yslbeauty / @ceval
Then came the actual shooting of the campaign. "It was shot last December and it was so hard keeping the secret. At some point I wasn't even sure if it was coming out," Ceval says with a laugh. She is now the face of shade NU16 — a skin tint - skincare hybrid seemingly targeted to a Gen Z audience thanks to a combination of product efficiency and brand communication — and Ceval sees this as a single step in the right direction. "For me the [beauty] industry is who defines what society considers beautiful. That's what makes me so happy to be included and to be able to shape how society is and will perceive beauty."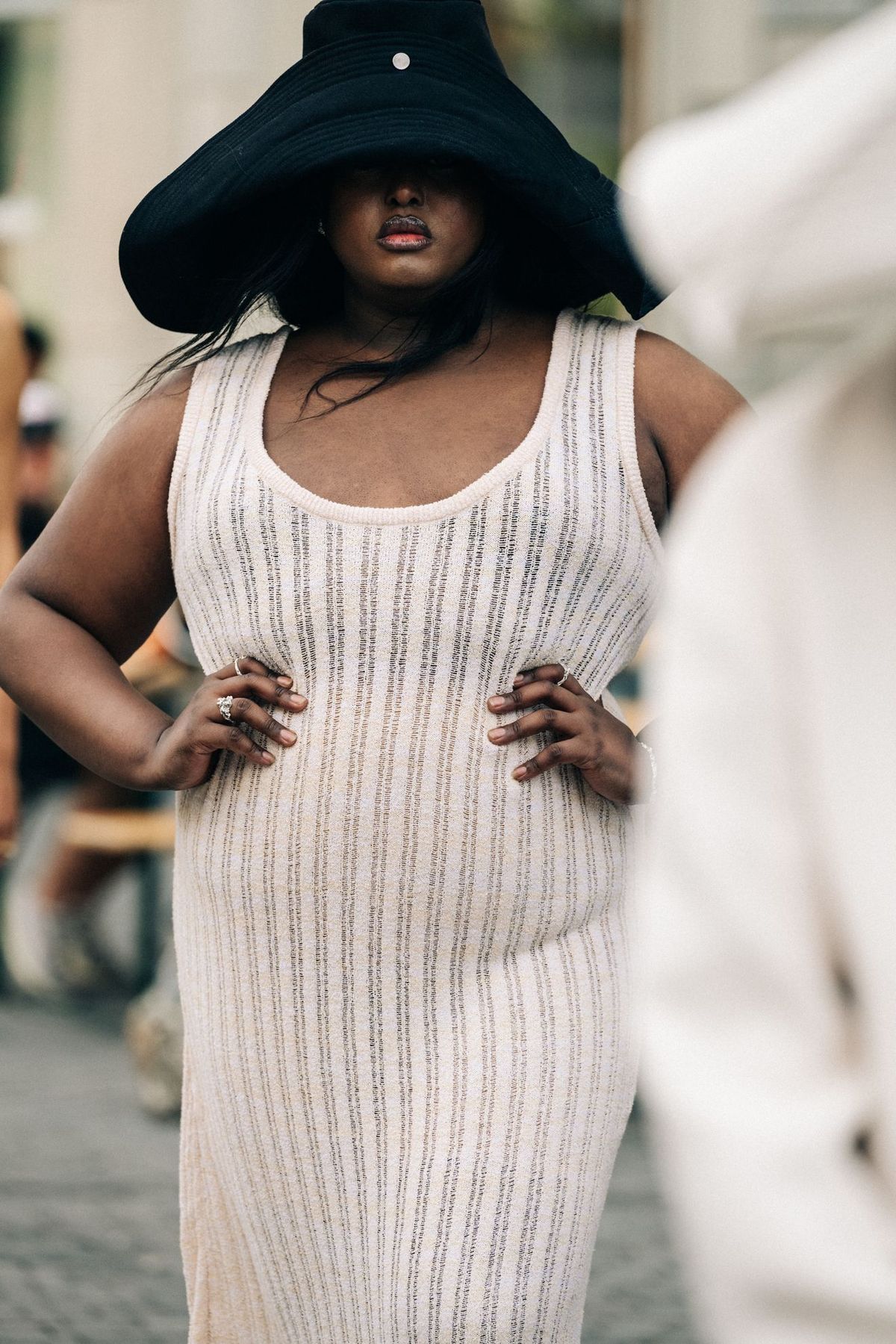 Ceval takes to the runway for Holzweiler . Photo: Holzweiler
Finally, as a message for the entire beauty community, Ceval explains, "You are the creatives and ingenious people behind the campaigns and products. Why not imagine us — minorities like trans and queer people — as a part of your creations? Thank you, because you're starting to take the leap — but there is still much work to be done to continue showcasing the beauty of diversity."