ARY released her debut album For Evig in February this year. Here, she tells Vogue Scandinavia how music was her salvation in her darkest moments, finding a community and why dancing like nobody's watching is always a good idea
I meet with Norwegian star ARY over Zoom. She's running a little late, appearing on my screen in a big wooden cabin in the mountains of Norway. She apologises for her tardiness saying: "I'm so sorry, I'm on full holiday mode," and flashes a wide smile. Usually, I would be a little annoyed, however, ARY is so charming that I can't help but forgive her entirely within a few seconds.
ARY, born Ariadne Loinsworth, is originally from Trondheim, but she moved to Oslo when she realised she wanted to be a singer at age 20. "I grew up in a musical family in Byåsen in Trondheim, which was a pretty standard Norwegian suburb. People there are super sporty and they love skiing and running, but we were an artist family, so I feel like we were always a little bit weirder than everybody else," she says, chuckling.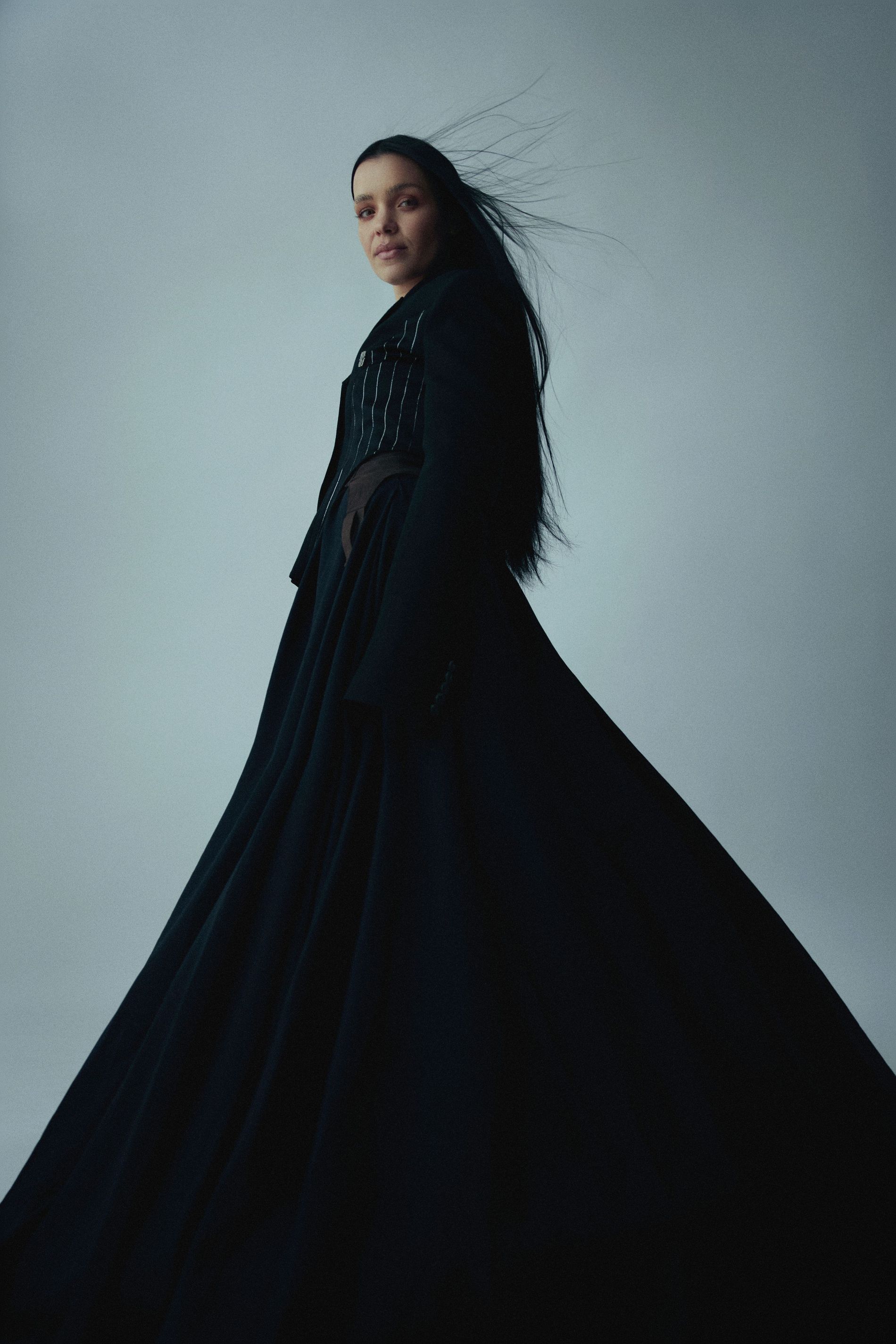 Photo: Ole Martin Halvorsen
However, becoming a musician was not originally part of the plan for ARY. She describes how her mother would have loved for her to become a musician, so in true teenage rebellion, ARY refused. "I was like: 'That's never going to happen.' I'm going to wash dishes or become a maid. I was just too stubborn," she says, but luckily for us that hotheaded stubbornness subsided. "When I started doing music, there was just no resistance."
And she took to it like a duck to water, signing with Island Records in 2018. But just as she was getting going, things took a turn for the worse globally when the pandemic hit. "I just felt like I was on a launching pad. I had been signed to Island for two years, and I was just about to launch this huge career. I'd written so many songs and travelled so much to find the right producer and done so much preparation, then it just felt like the ground loosened under my feet."
And just as her career, along with the rest of the world, was facing a monumental shift of its axis, so too was ARY and her family's personal lives – when her twin brother died by suicide a week before Norway went into lockdown in 2020. "It just wrecked me and my family's lives completely," she says, "I just realised that my life would be about grief for a long time, and the only thing that I could do to make it make sense was to be able to grieve in all aspects of life. It took just a couple of months before I realised that everything I wrote was full of grief and full of the feelings and reflections that I had around my brother's death.
"And in the beginning, it really scared me because I was like, 'Can you launch a career based on grief?' It just felt so heavy to enter the world as this broken human being and being open about it in music," ARY says. "I quickly came to a decision where I just realised that my debut album was going to be about grief and it felt scary, and I felt like: 'Shit, I'm probably gonna lose everything.' And I didn't feel certain that releasing songs about grief could give me anything career-wise, but it felt like the only thing that I could do," she says. "it was either this or nothing at all," she says with a gentle smile.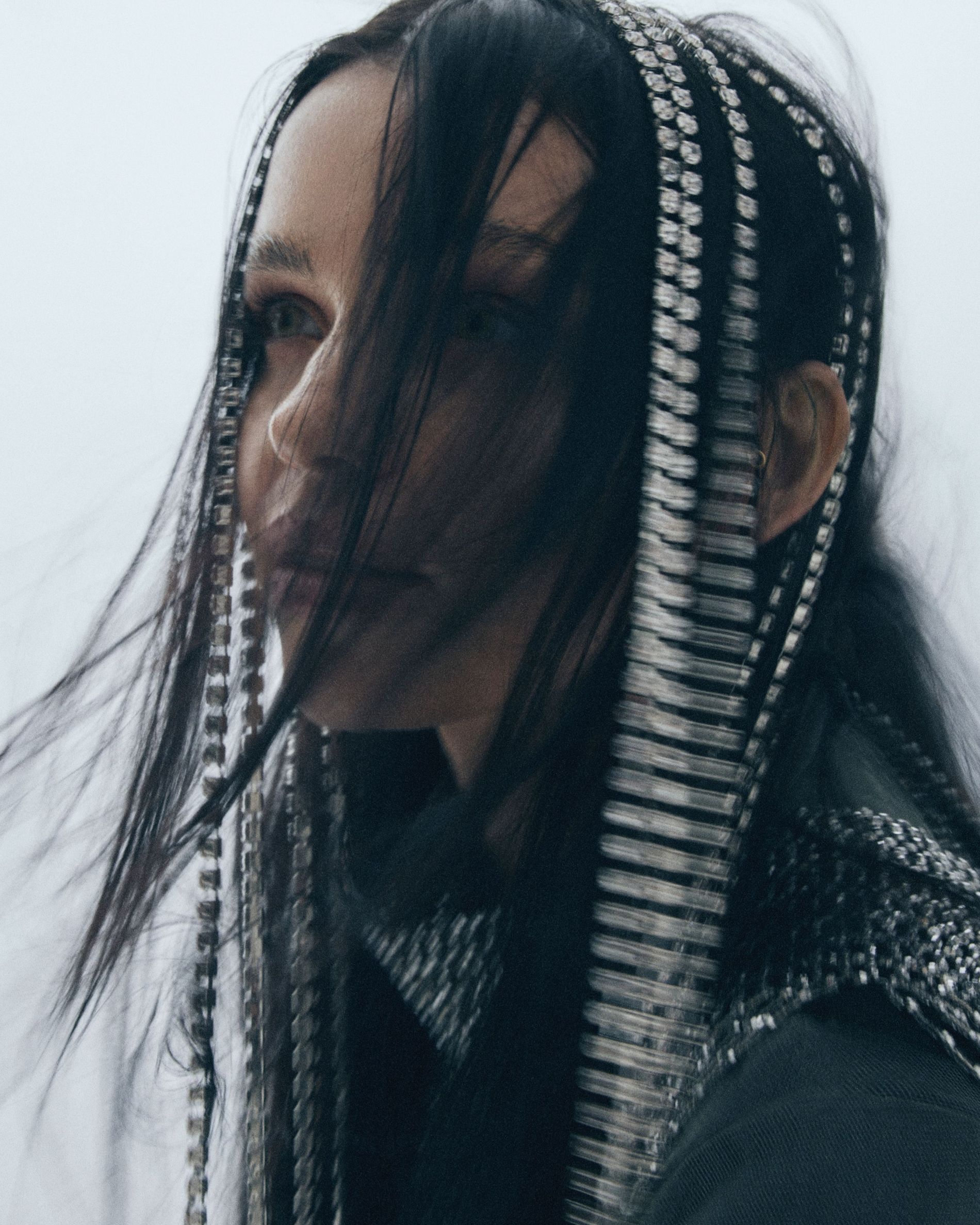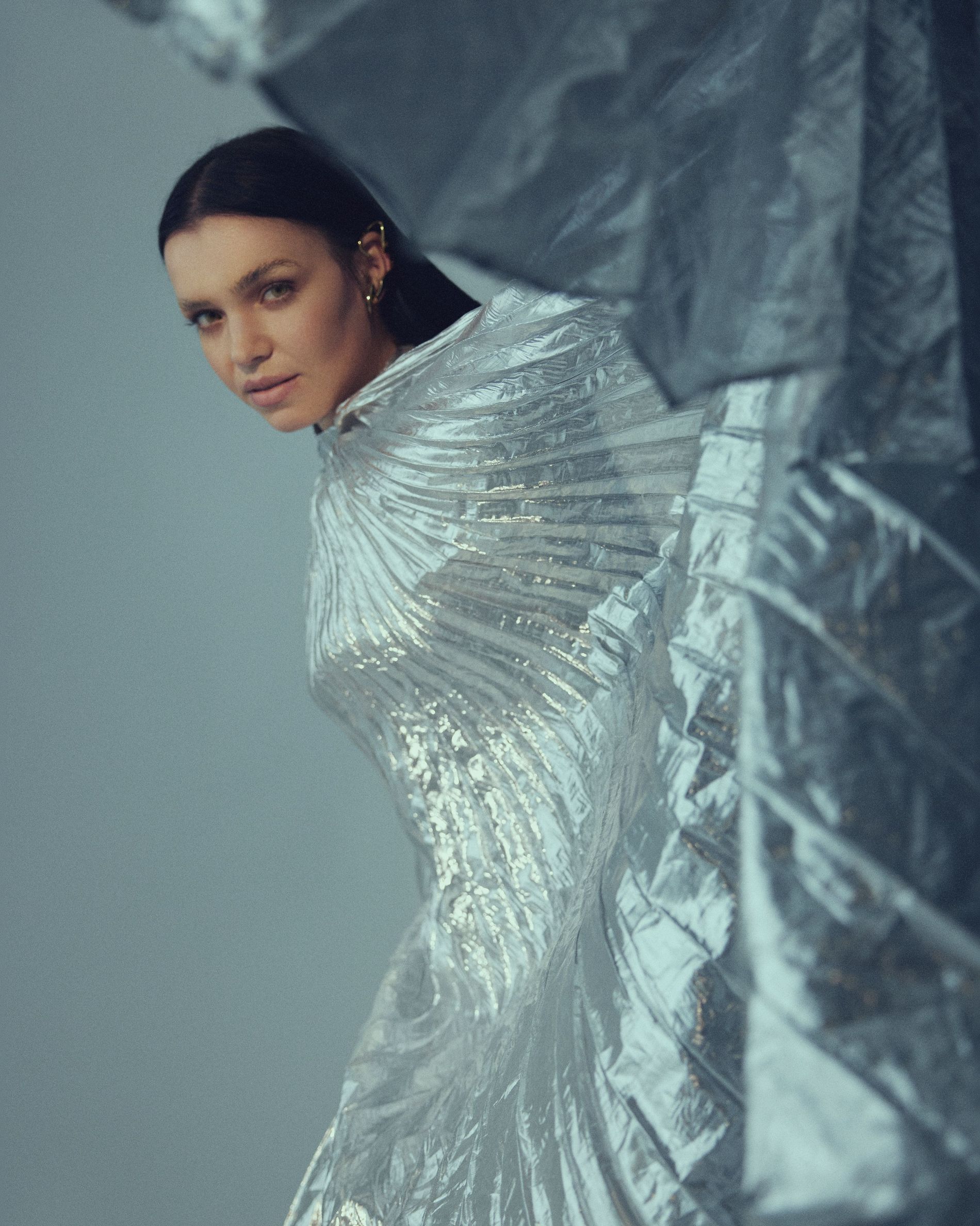 ARY's grief and experience resulted in For Evig (Forever), a debut album that hits the soul, describing it herself as "feminine and dark." ARY is completely honest, pouring her heart and her loss into every melody, lyric and rhyme. "Sometimes I get messages from people that have been in similar situations or lost someone – sometimes to suicide and sometimes death. Being able to communicate with people about stuff like that...." she says as her eyes shimmer. "it just means so much to me to be able to make music that can comfort in such a dark space."
With her debut album For Evig fulfilling ARY's career aspirations, she's suddenly found herself at a point in which she's looking beyond her main music goals and at what else is possible. "It has taken such a long time just to see what more I can do," ARY says, as she's come down from the "void" of touring the album, completely alone, with only herself, a 3x3 meter box, and her sound technician.
But it seems as if she's found her answer – more joy. She's currently taking a dance lesson boot camp to help with that: "Every day I wear my bikini and I dance on the porch," she says, breaking into a big laugh. "I'm rehearsing (singing also) so especially when I'm rehearsing, it doesn't really sound good. [The noise travels to] all the other cottages around – I can hear the sound being carried through the mountains."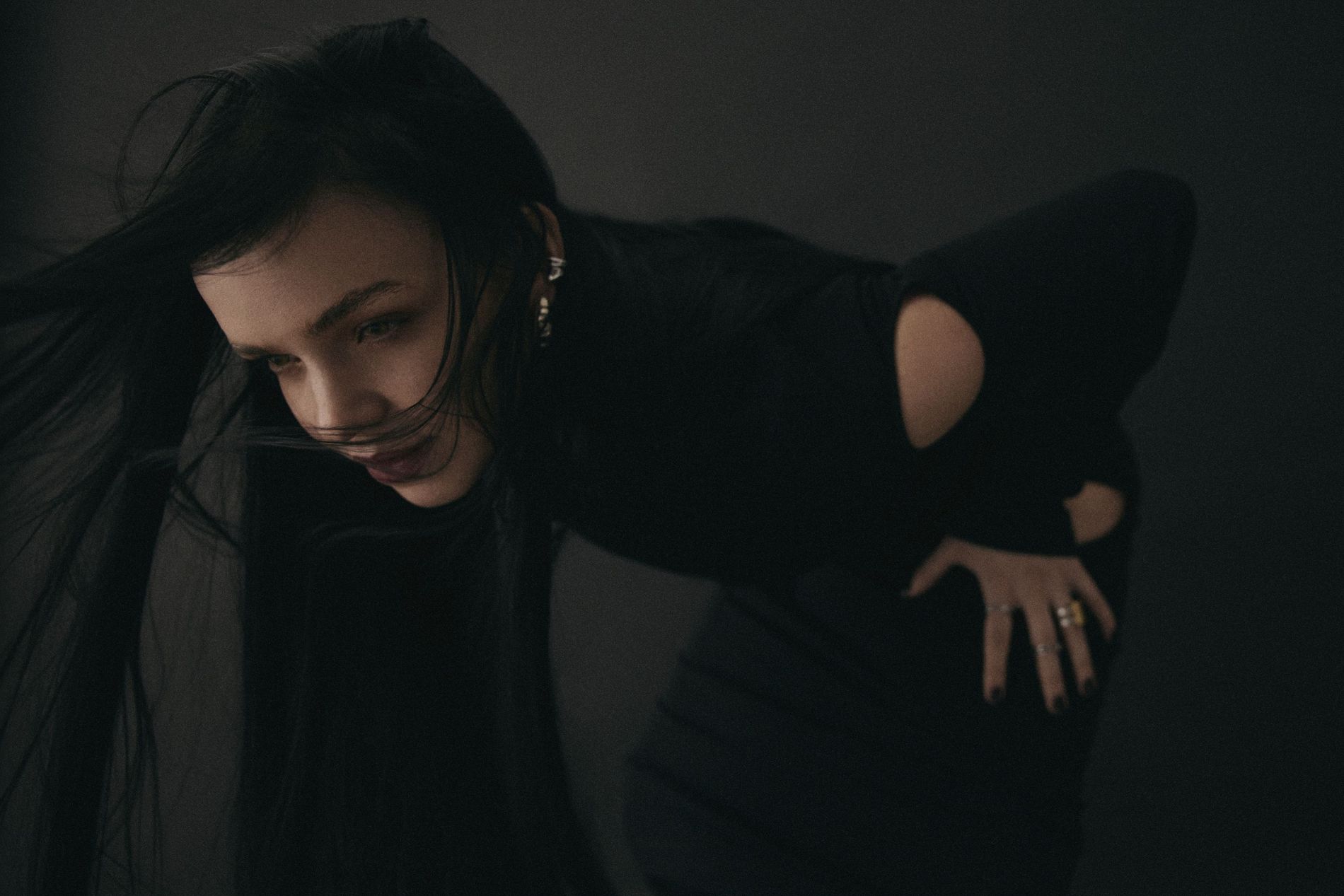 Photo: Ole Martin Halvorsen
So, for now, ARY is looking towards the future for new experiences and collaborators, both in music and fashion. "The biggest goal that I've arrived at now is how to keep developing at the same pace and keep exploring things. I really don't want to find a structure that works fine and then do that forever. I feel like I need to keep expanding," she says.
ARY and I bid our goodbyes. As I turn off the call, I immediately go to Spotify to listen to her album again, with her words and experiences ringing in my ears. For Evig has quickly reached the top of my list as one of the must-listen albums of this year. With her poignant and honest expression, ARY gives pop music hope.
Listen to ARY on Spotify:
Photos: Ole Martin Halvorsen
Styling: Alice Wang, Hedda McClean
Makeup and hair: Enora Olsen