A whole year has passed since Vogue Scandinavia launched its inaugural issue, incorporating the very first two profiles uncovered via our #MyVogueScandinavia hashtag. Since then, 12 up-and-coming talents have been featured – we reached out to see what they've been up to since
Ulrikke Skotte-Lund, Denmark, Aug-Sep 2021 issue
One of the very first #MyVogueScandinavia profiles, Danish model Ulrikke Skotte-Lund graced the pages of our inaugural issue. Photographed by Dennis Stenild, the body positivity advocate posed for her first nude picture, resulting in a stunning image that remains one of editor-in-chief Martina Bonnier's favourites to this day. "The response to it all was absolutely incredible", Skotte-Lund tells me. "I was a bit nervous at first about how people would react to it, as it is a very vulnerable photo, but I have received so much praise and love. Being featured in Vogue Scandinavia changed my life".
BEING FEATURED IN VOGUE CHANGED MY LIFE
Ulrikke Skotte-Lund
Skotte-Lund has continued to pursue her career in modelling since, having been contacted by two different model agencies the day her editorial with Vogue Scandinavia went live. She signed with Scoop Models, describing it as a "lifelong dream that came true"!
"I am so grateful to be part of a model agency that knows being a model can also be something other than what we are used to seeing and sees the beauty in different bodies and looks," she added.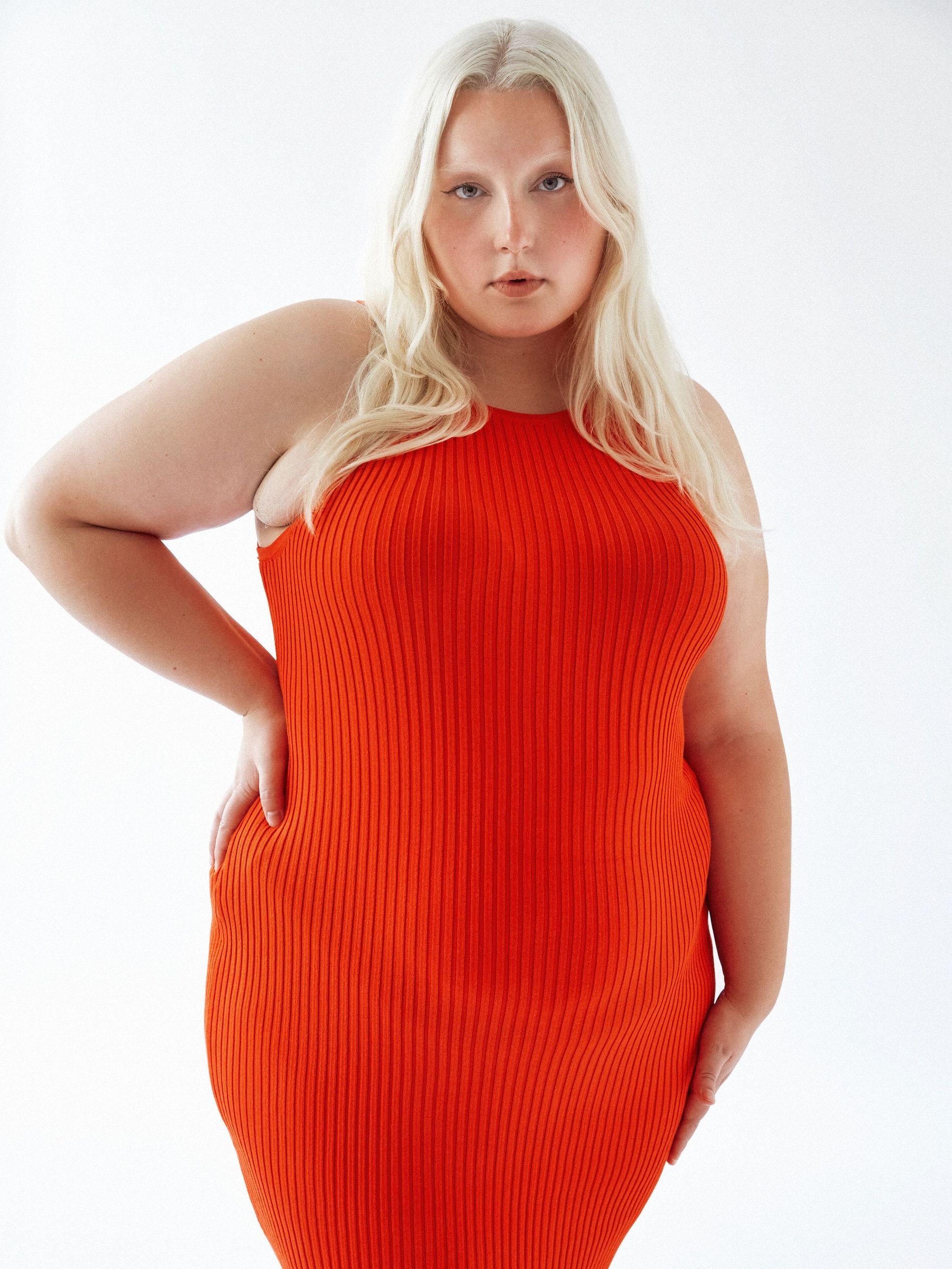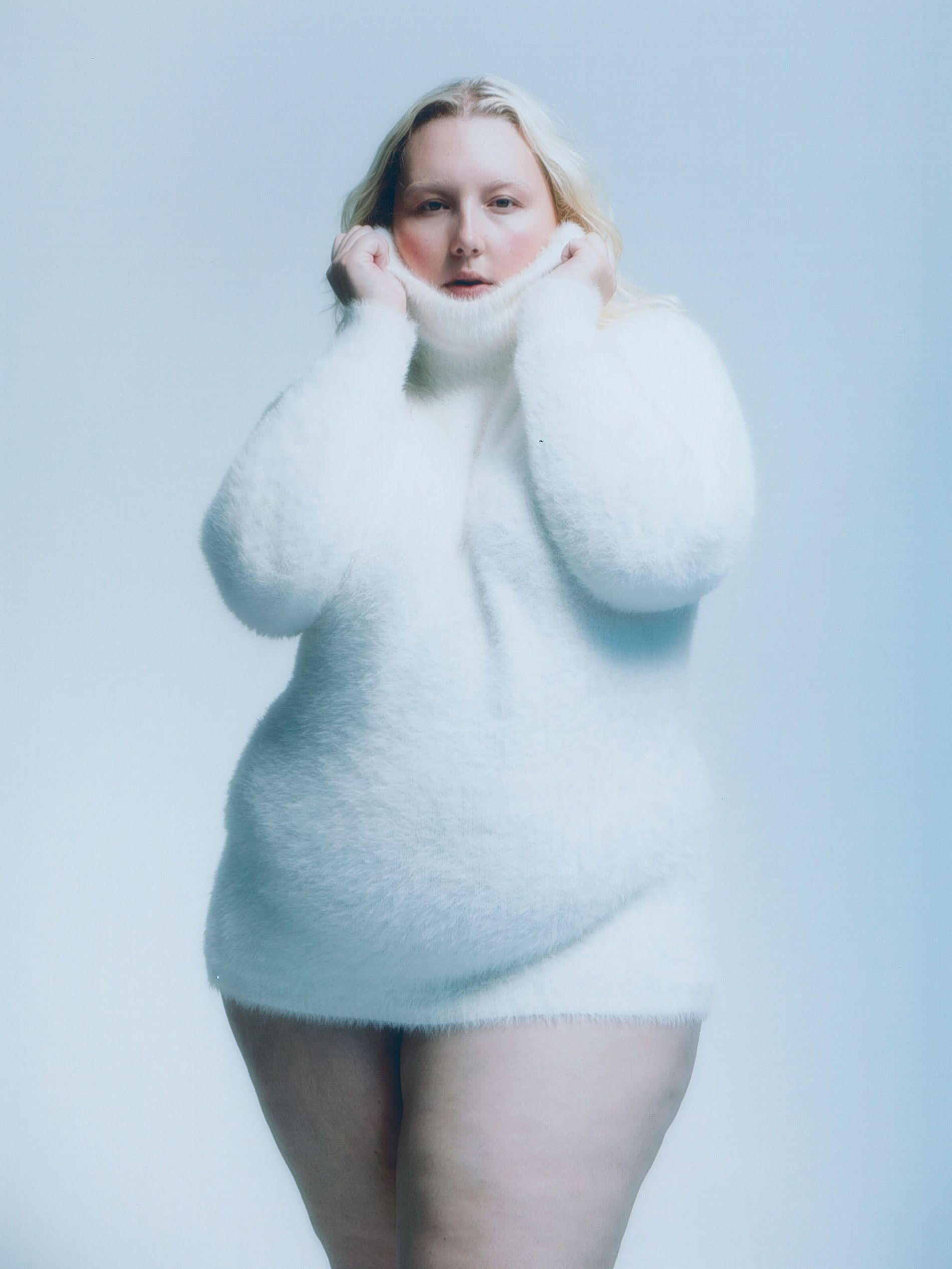 Berglind Rögnvaldsdottir, Iceland, Jun-Jul 2022 issue
Berglind Rögnvaldsdottir, a digital illustrator from Iceland, featured in our June-July 2022 issue. Her colourful artwork caught the eye of our editorial team, particularly she told us that she hid nipples in each of her artworks as a way to empower women and challenge societal norms. Rögnvaldsdottir believed being featured in Vogue Scandinavia was a real "pinch me moment, and something that meant so much to me".
The illustrator found a renewed energy in her art after having been featured in Vogue Scandinavia. "It's all about the journey and not the destination, someone said", she tells me. "So, I am enjoying this journey towards my goals while also being protective of my energy". She believes she's in a stage of transition, where things are slowly coming together. "In 10 years I will be better at living in the present and more in touch with who I am at the core", Rögnvaldsdottir explains. "All of this will of course help me in dismantling the systematic patriarchy, one freed nipple at a time!".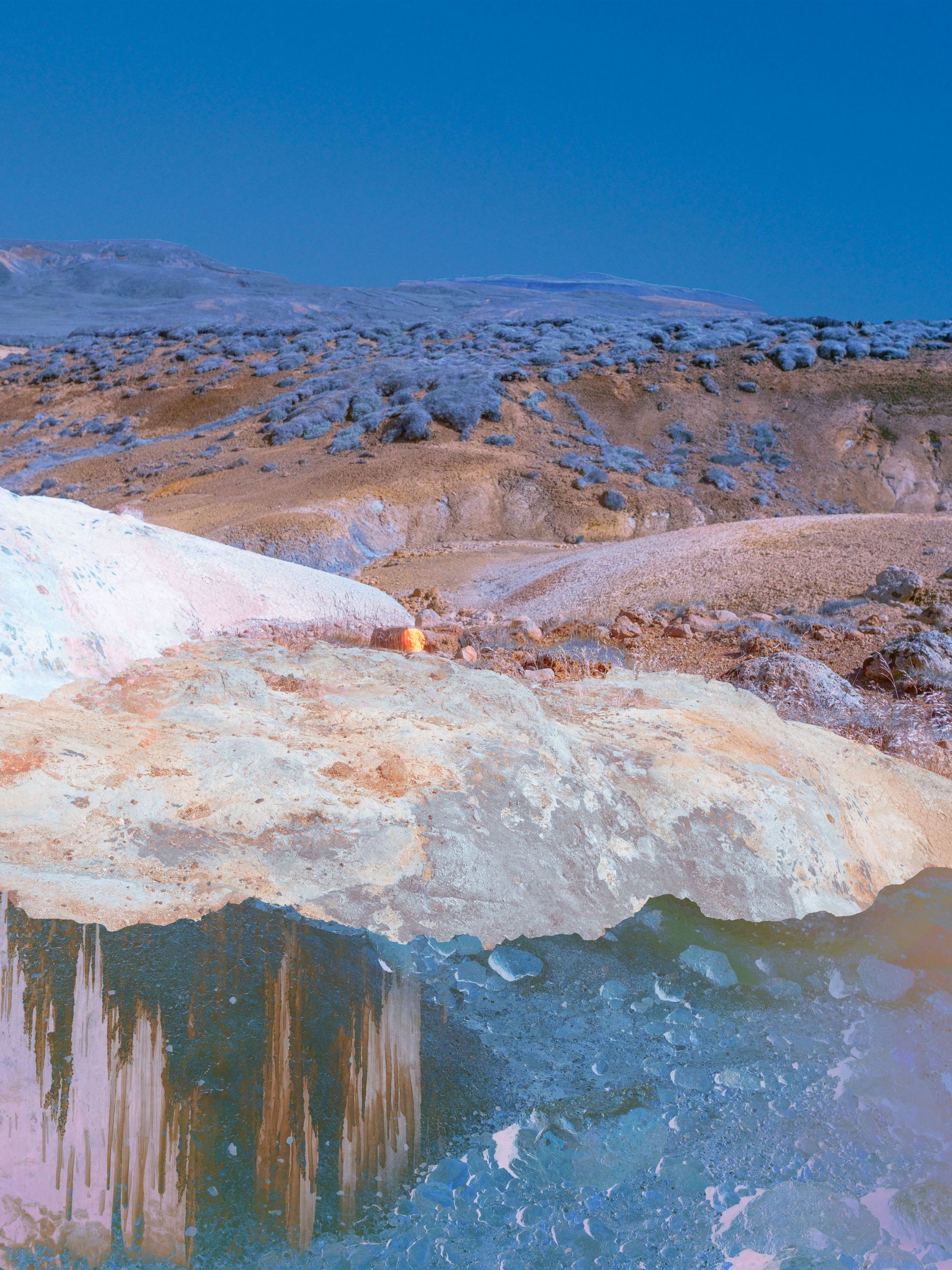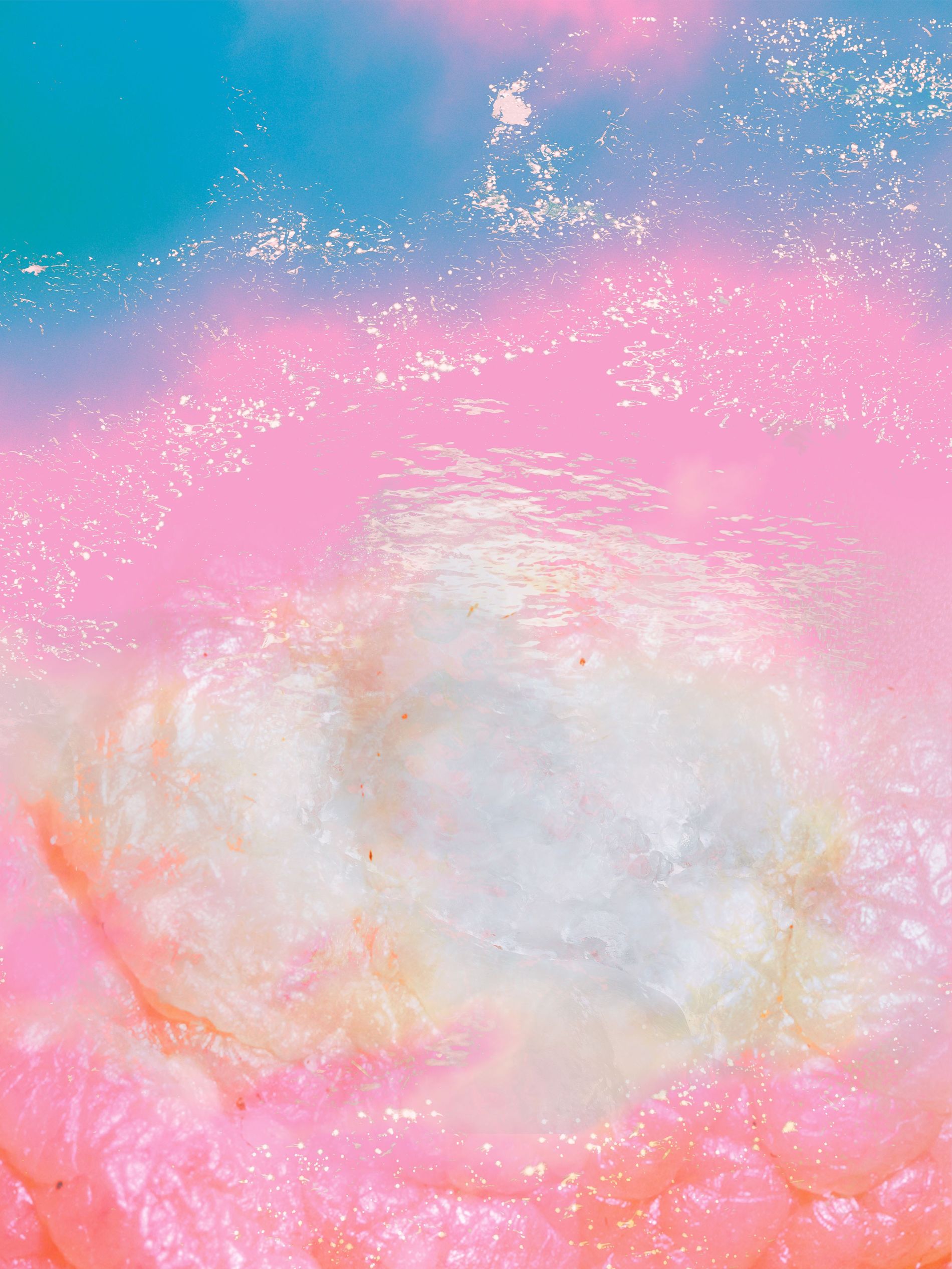 Lovisa Josefsson, Sweden, Feb-Mar 2022 issue
Lovisa Josefsson is the first person with a disability to be featured on the pages of Vogue Scandinavia. She strongly believes that fashion has the power to make anyone feel seen and makes being 'different' easier. "When the article came out, a lot of media reached out to interview me (and) a lot of parents of children with disabilities reached out to tell me that what I did was important, that we were seen", she says. "To me, it was a dream come true! Vogue! It was a magical day and everyone treated me with such respect".
Whilst continuing her studies at high school, Josefsson has continued working on her social media channels and has landed a few modelling jobs, most recently with Djerf Avenue. She signed with a modelling agency but felt that it ended up limiting her rather that providing her with jobs, and so she's now working freelance. "I hope to do more modelling jobs and to walk on the catwalk in the future", Josefsson says. She also hopes to work on a clothing line one day: "The clothes would be playful and would be available in sizes so they would fit those that aren't very tall or very thin. As in clothes that would fit me, without me having to fold up the pants or the sleeves of a shirt!"
Gabriella Le Blanc, Finland, Apr-May 2022 issue
Gabriella Le Blanc's artwork made the pages of our April-May 2022 issue. Being half Finnish and half American, Le Blanc had recently made Finland her permanent residence. The artist's aim was to celebrate the female body, one artwork at a time. Nowadays, Le Blanc is looking into sculpting and creating custom works curated specifically for her clients.
Since being featured in Vogue Scandinavia, the artist has decided to slow down and focus on "staying in tune with my energy", she tells me. "In ten years time, I wish to see myself living a slow life, in a romantic setting, painting commissions, sculpting and working with local interior designers to curate custom works of art for homes".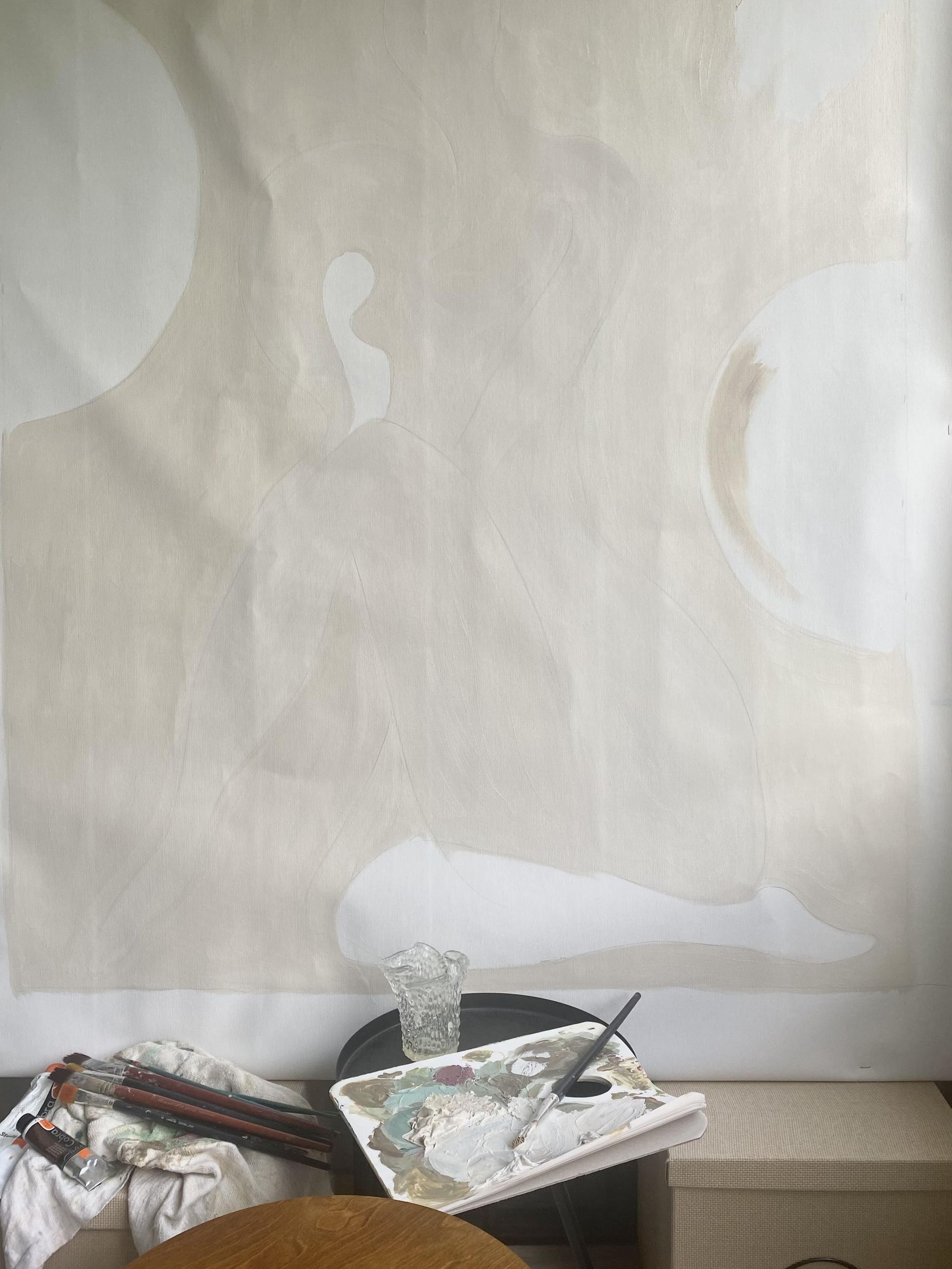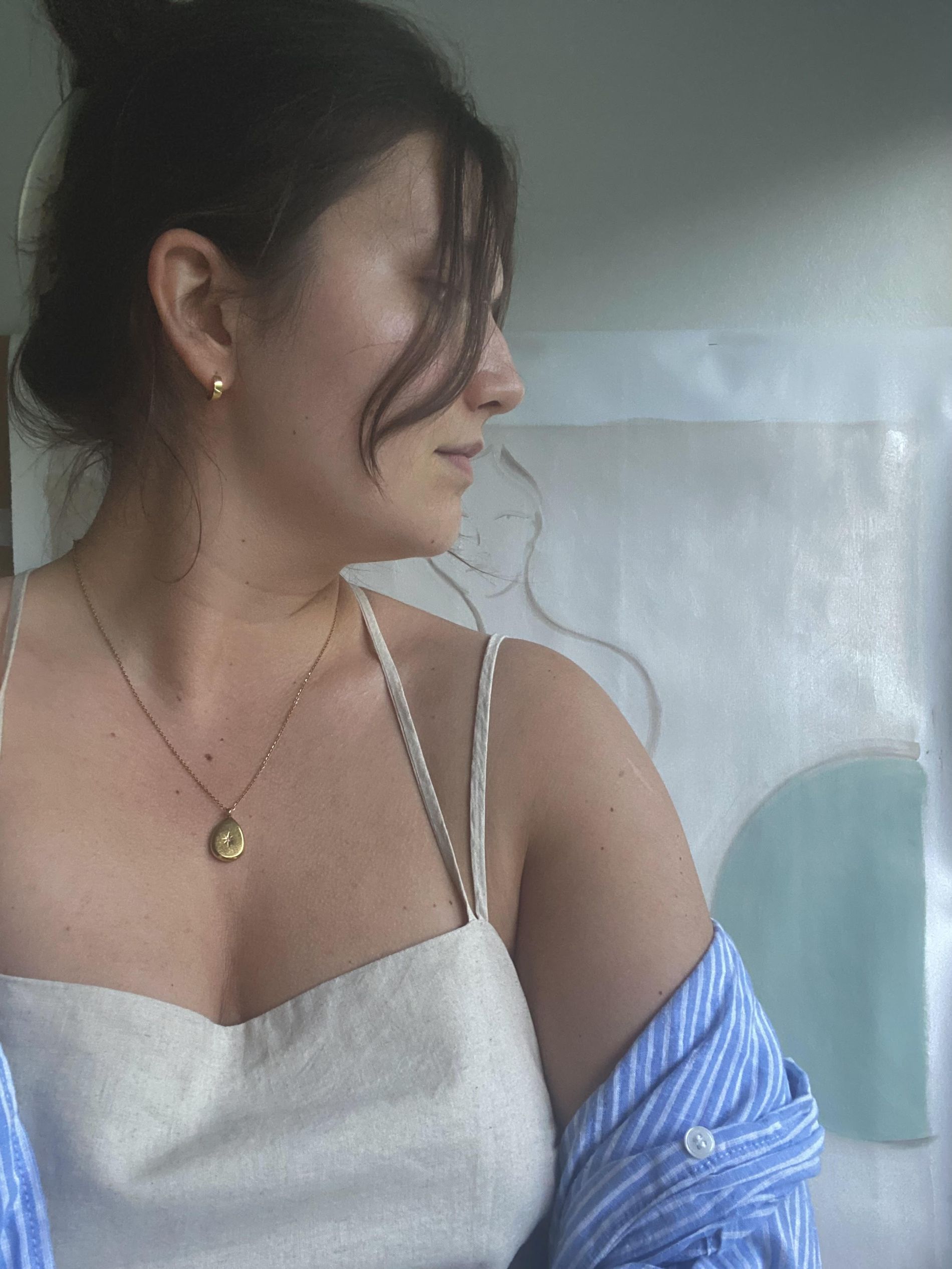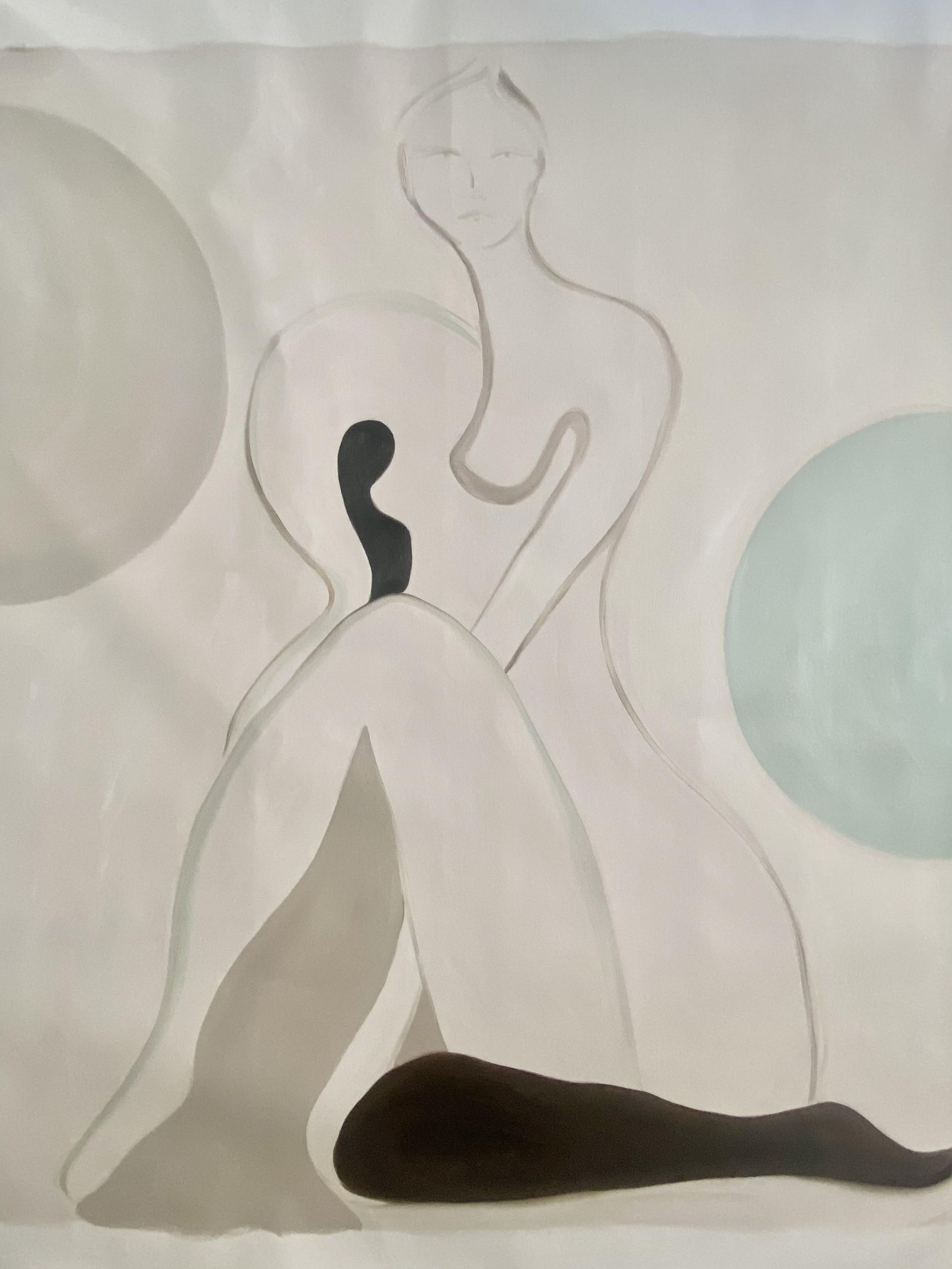 Victoria Melendez Cruz, Denmark, Oct-Nov 2021 issue
Victoria Melendez Cruz is a poet and a model based in Copenhagen, Denmark. She submitted a poem through the #MyVogueScandinavia hashtag, resulting in a feature in the October-November 2021 issue. "To me, poetry is my way of living", she says. "I am getting closer to my goals every day, through my life writing itself and me feeling every bit of it. The light and the dark".
Melendez Cruz is a creative soul, and is currently in the process of writing her first book. "It embodies the rawness and my 'home' in my writing — a messy monologue style. Just like the one in my head". A passage from her story, 'Being Read', will be included in the book:
"I've always wanted to be expensive. I valued the exclusivity revolving around luxury. The unspoken nodding respect exchanged by the buyer and seller when the card penetrates the machine and you're both glancing down towards a wrapped little silky delight that's now possessively yours. I like card/machine sex. It's the only type of sex I can be bothered with nowadays. There's a set price being ejaculated out on a piece of paper - which means – a written substantial declaration of commitment, of no turning back, marked with a date, a signature, your fucking name. Furthermore, there are no hidden unpleasant surprises. No sudden egos you have to accept along the way because 'that's what you do for love', and lastly, no women you want to ask why they write".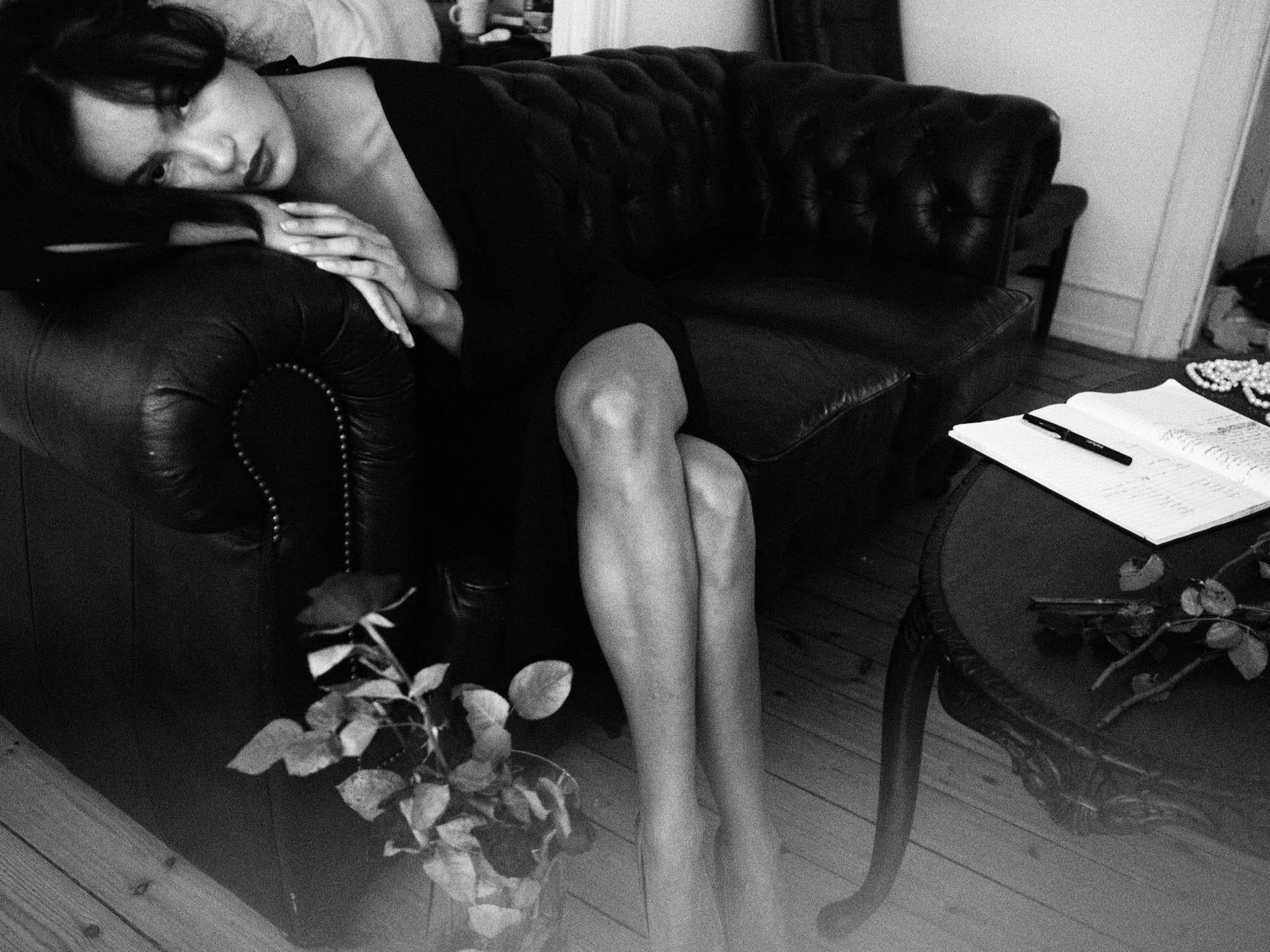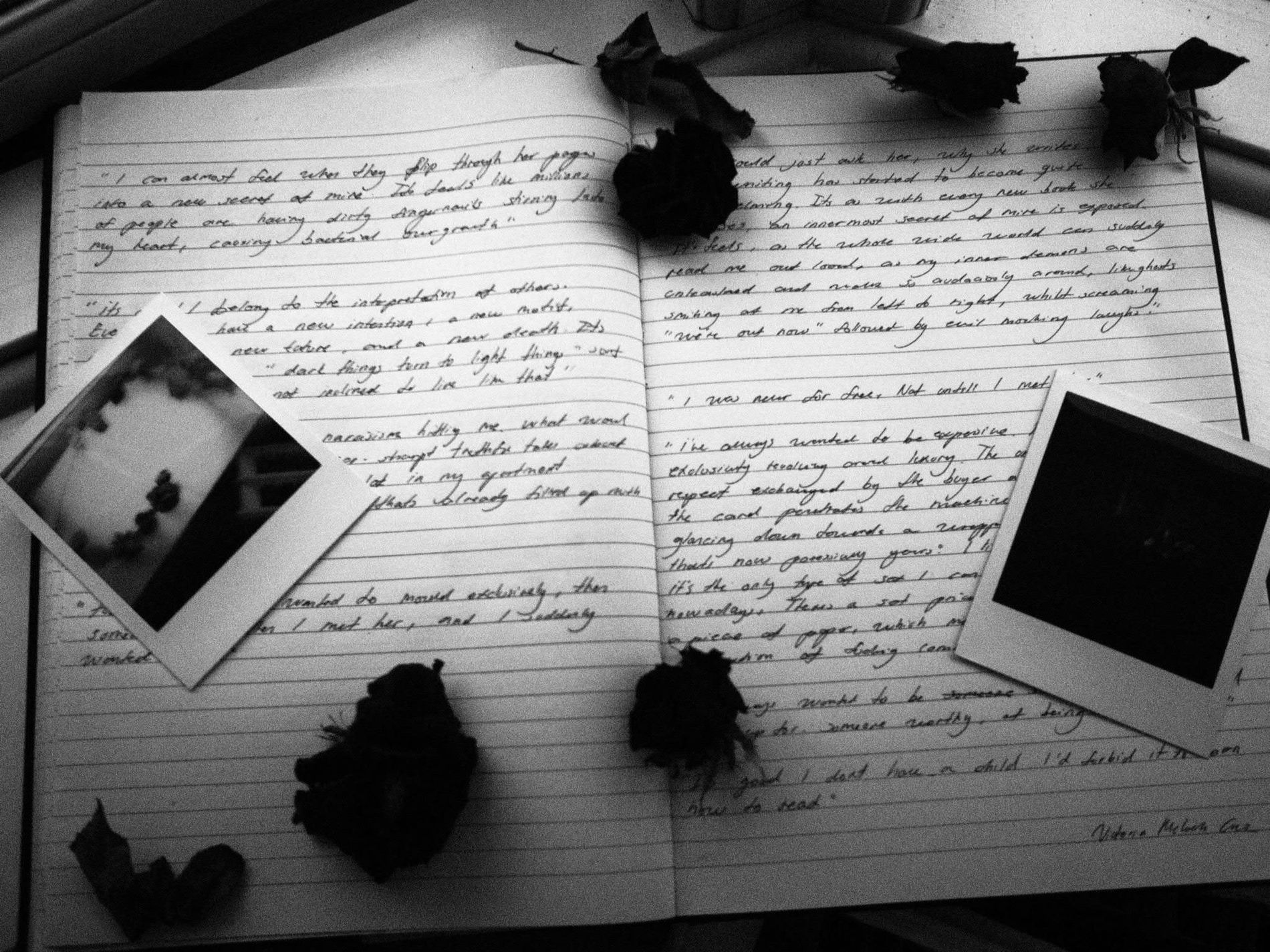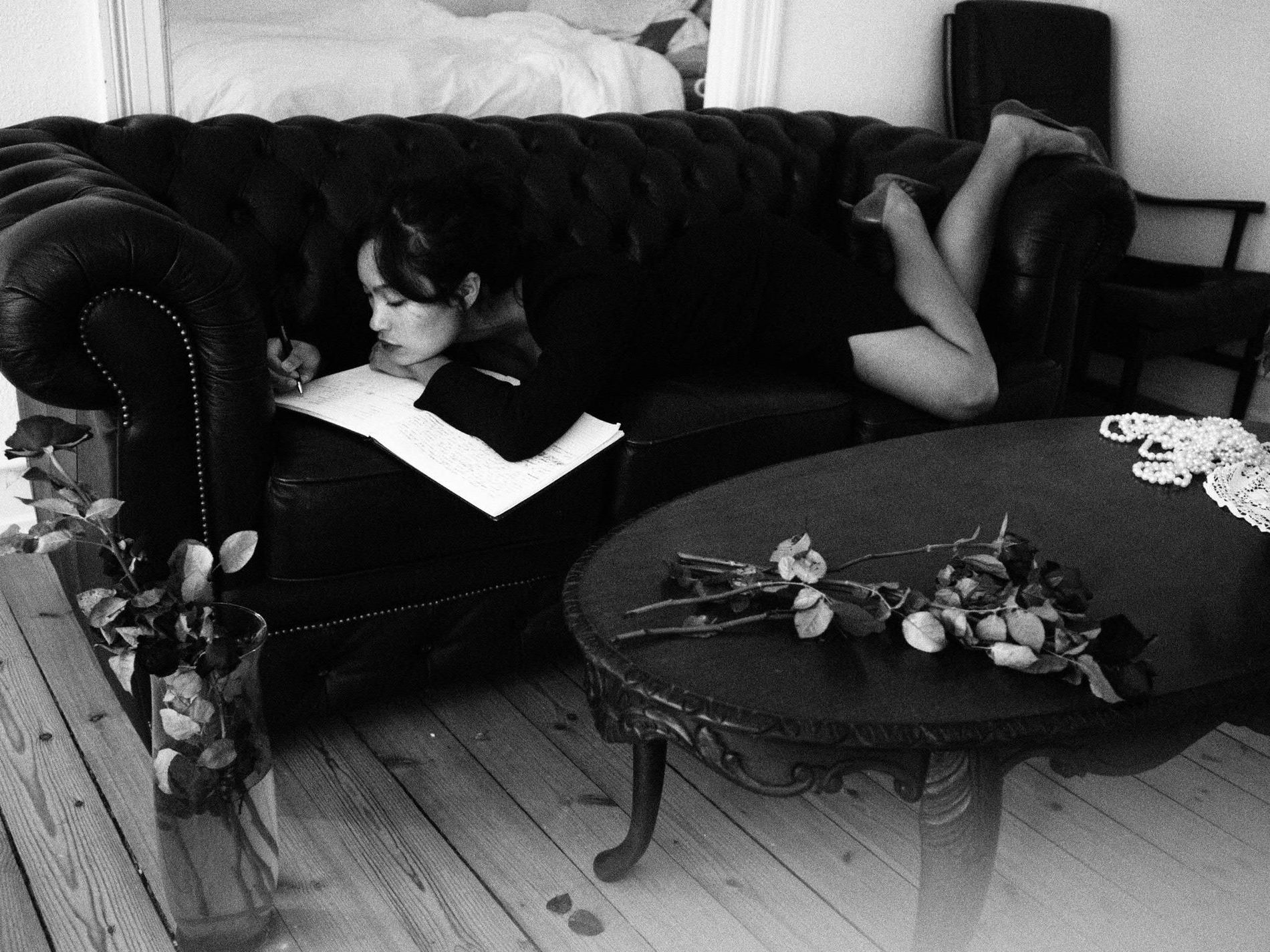 Anastasia Smirnova, Sweden, Aug-Sep 2021 issue
Anastasia Smirnova was also profiled in the inaugural issue of Vogue Scandinavia, and had only recently arrived in Stockholm at the time. Since then, Smirnova has continued her work as a "graphic designer, illustrator and creative soul", and currently works full-time creating content she loves.
Smirnova explains that she's developed her style and that she frequently shares her work on her Instagram profile, @anastasiia_illu, where "a few of my signature prints are available for purchase and decorating your space". The illustrator describes the opportunity to be featured in Vogue Scandinavia, as an "incredible and very unique opportunity to become a tiny part of a giant world called Vogue. I would say #MyVogueScandinavia is a one-of-a-kind way for many talented people to be noticed".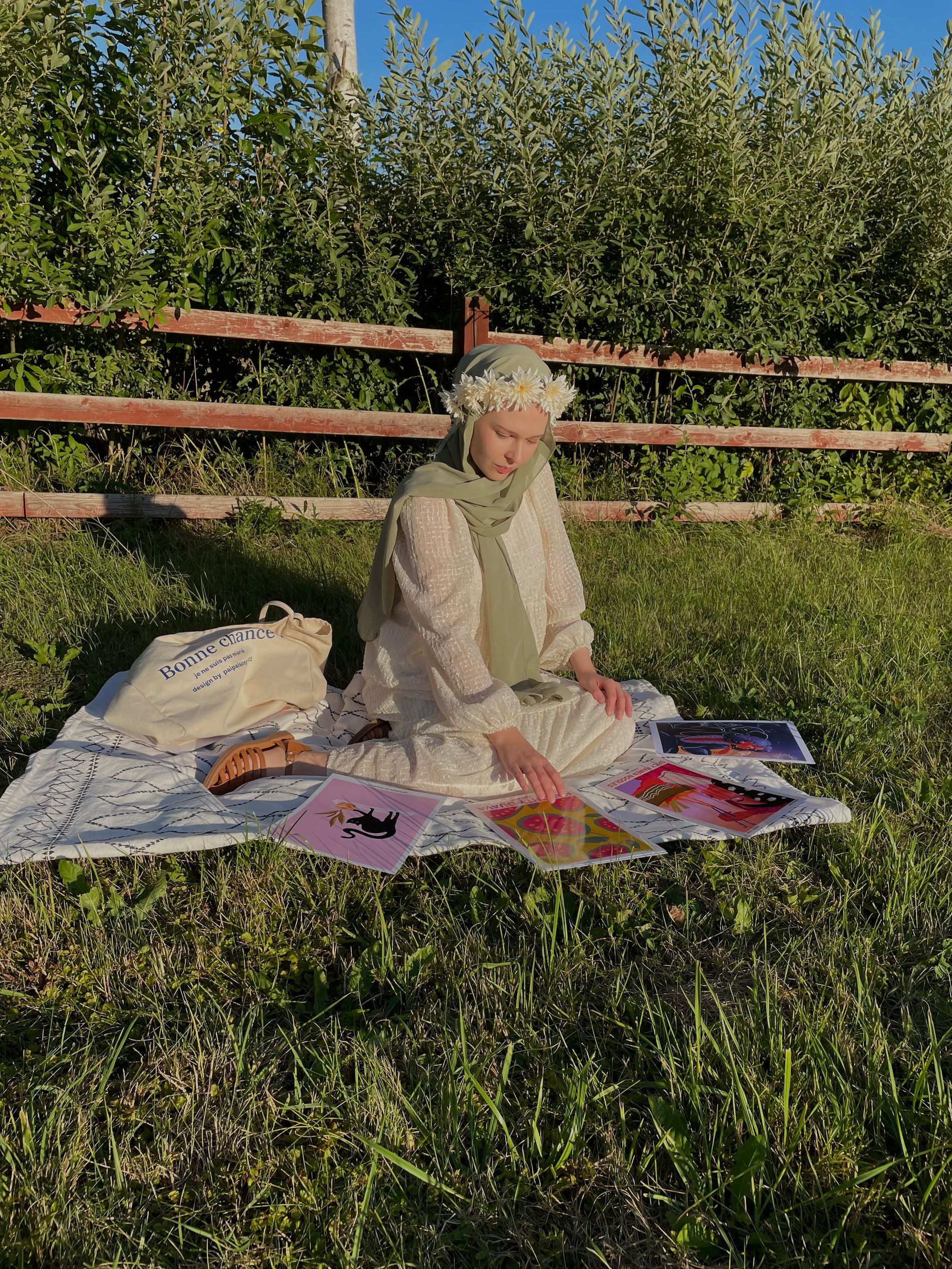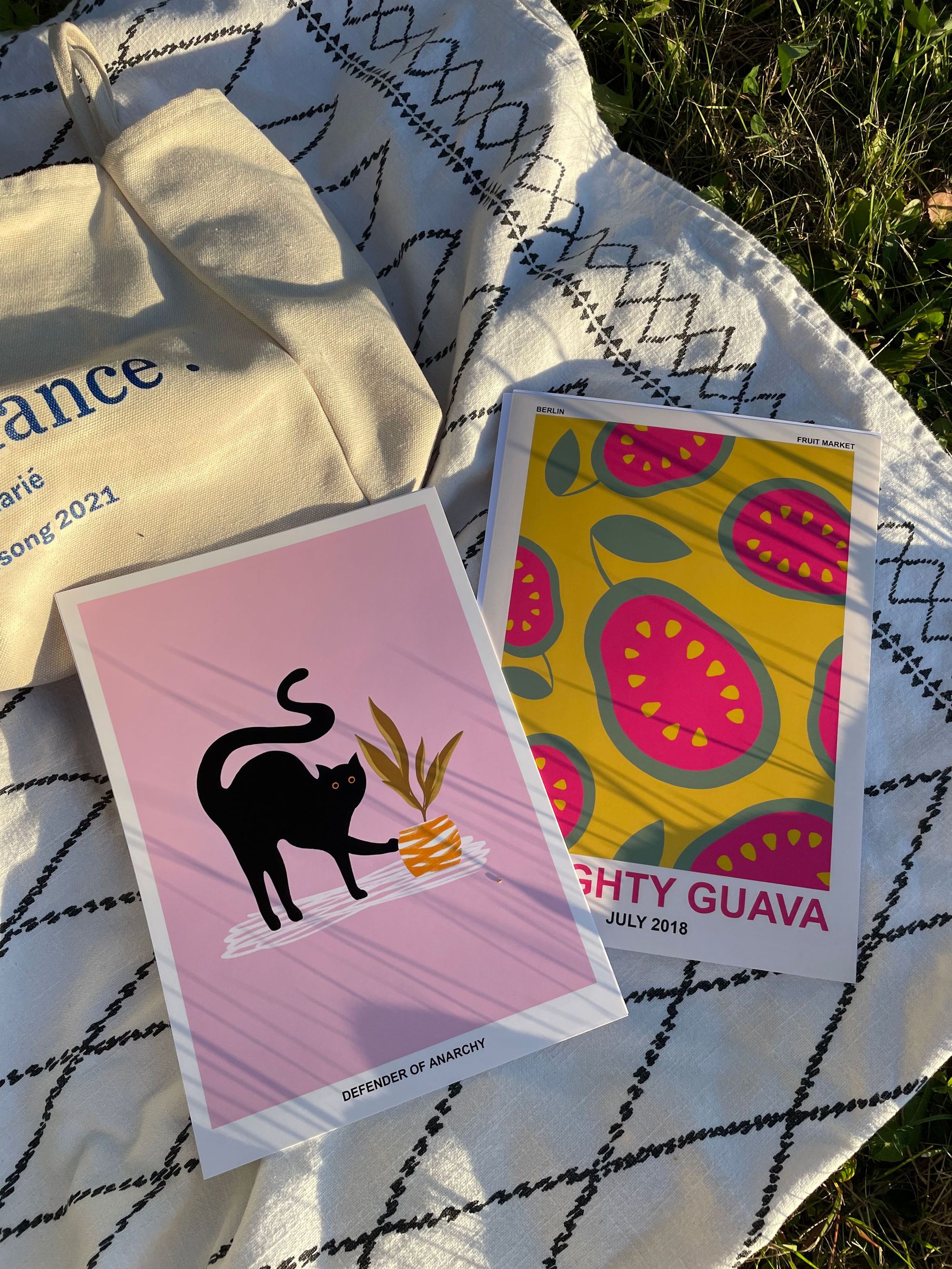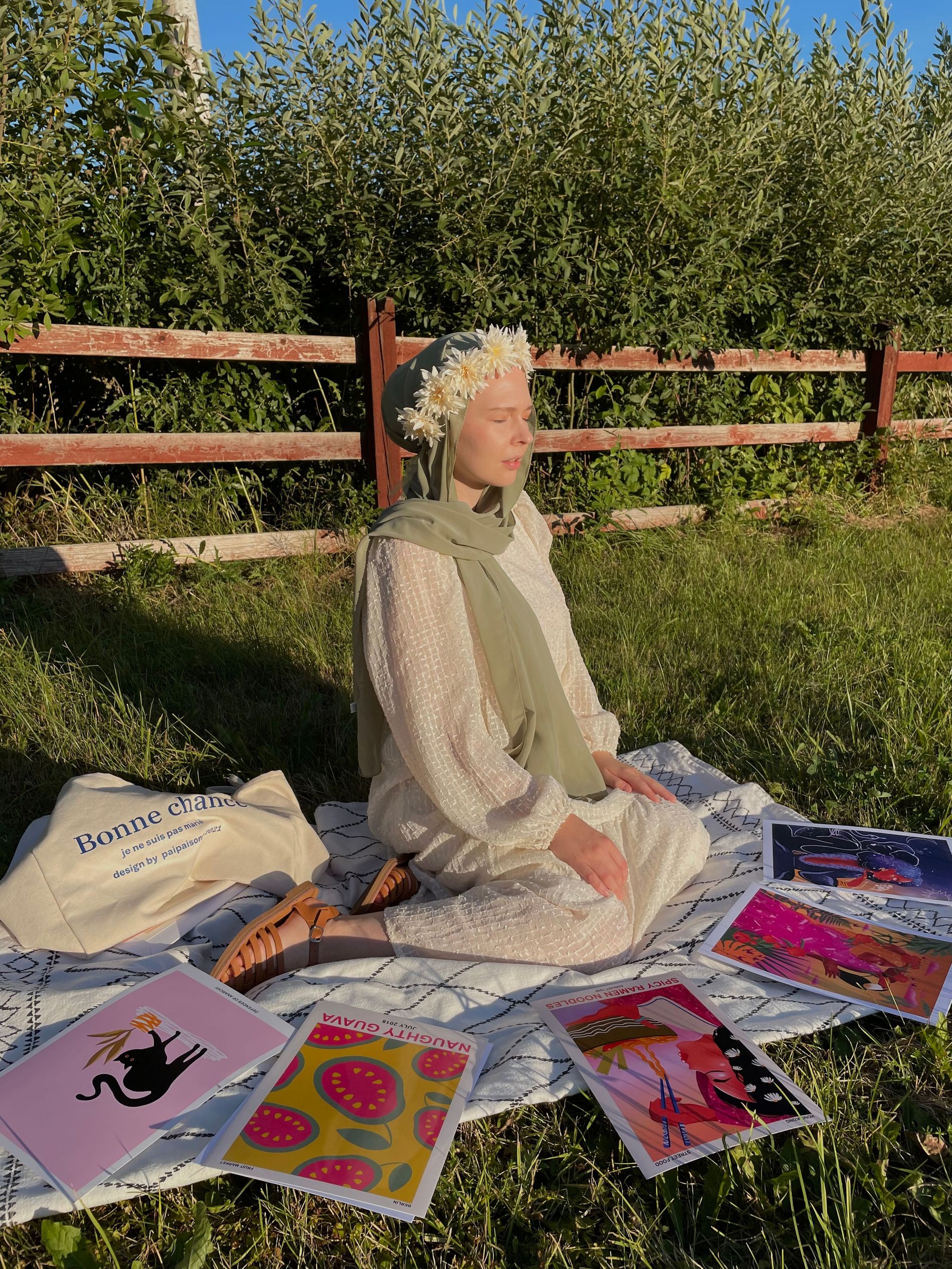 Benjamin Tarp, Denmark, Oct-Nov 2021 issue
Danish Benjamin Tarp caught the attention of the Vogue Scandinavia team with his fairytale inspired photography. After having been featured in our second issue, he quickly became a regular contributor. He has photographed projects for both print and digital platforms, including the 'Badhytte', 'Trolls' and 'Berry wine' editorials.
As well as becoming a regular photographer for Vogue Scandinavia, Tarp says that being part of #MyVogueScandinavia led to him believing more in himself. "It made me dare to follow my dreams", Tarp tells me. "When you're on your way to becoming an artist, you start to believe more in yourself when you get recognised for your work. Being featured was a boost of self confidence for me". When asked what he'll be doing in 10 years, Tarp responds with a "this might sound cheesy, but I hope to still be working with what I love".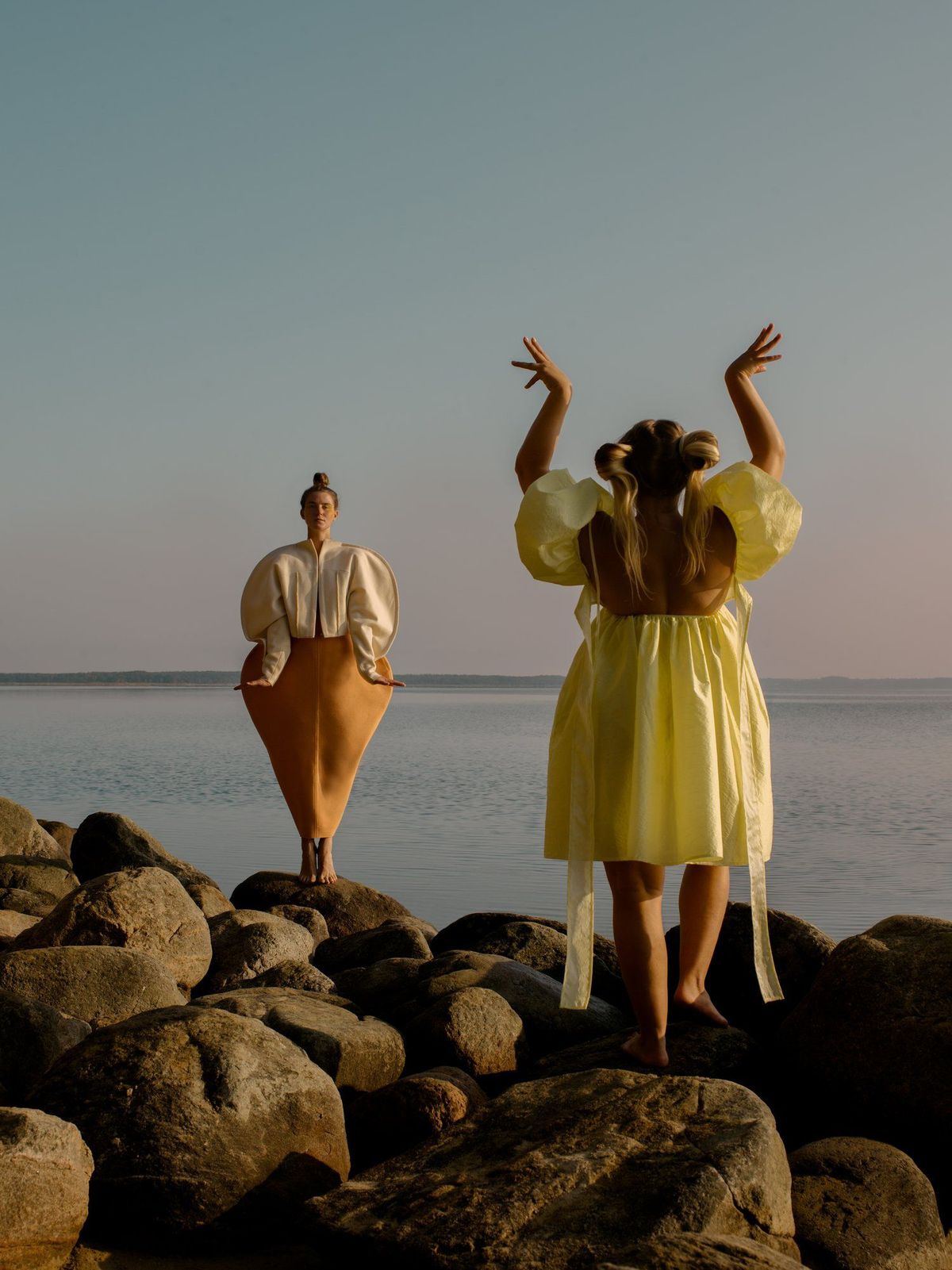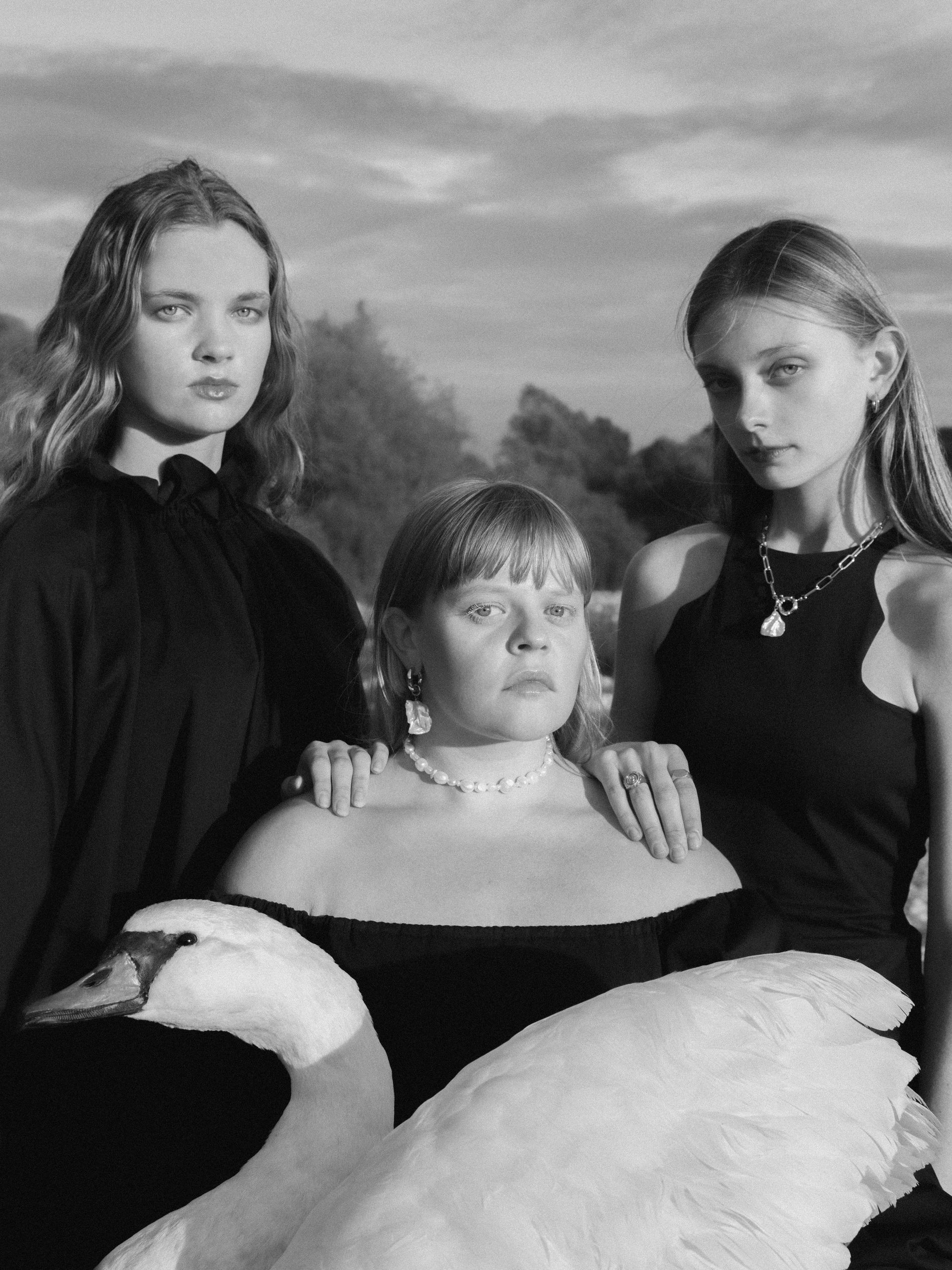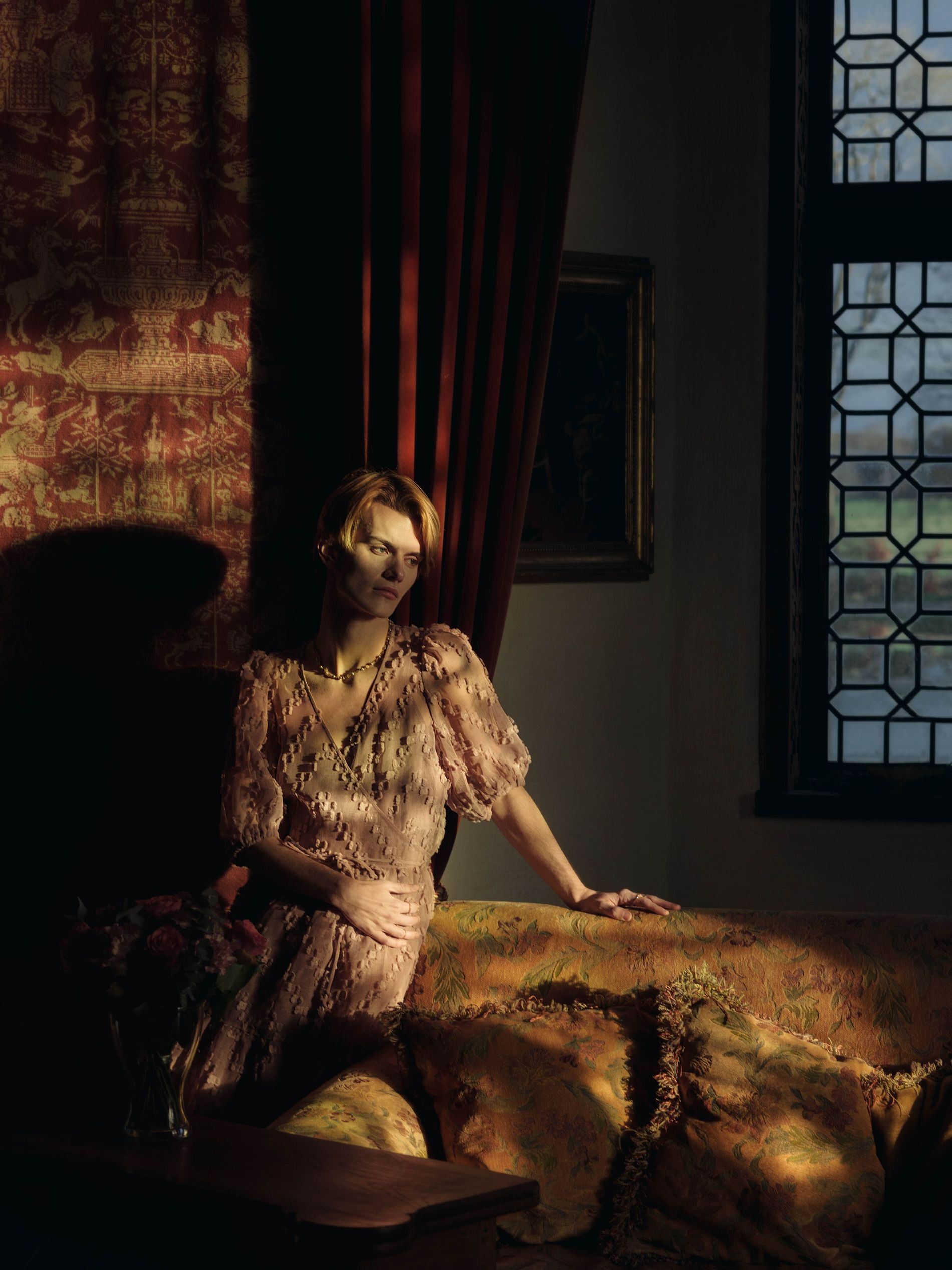 Nina Exposito Holmen & Maren Ruud, Norway, Apr-May 2022 issue
Nina Exposito Holmen and Maren Ruud are a stylist-designer duo from Norway. The pair were featured in the April-May 2022 issue after submitting images of a model wearing a pink corset dress, designed by Ruud and styled by Exposito Holmen.
Since then, the two have been working toward their dreams, separately. Exposito Holmen has been focusing on her work for the 'Conscious Fashion Fair event' in Denmark, where she's the main stylist for the event. "(Since we last spoke) my company has settled in the way I was hoping for and I can now focus more on the styling part itself", she tells me, exclaiming "I feel lucky!". Meanwhile, Ruud has continued focusing on her studies, while contemplating on what she wants her future brand to entail. "I have had more time to reflect over what I want my brand to be", the designer says. She's found three keywords to describe her brand: "durable, positive and ethically made".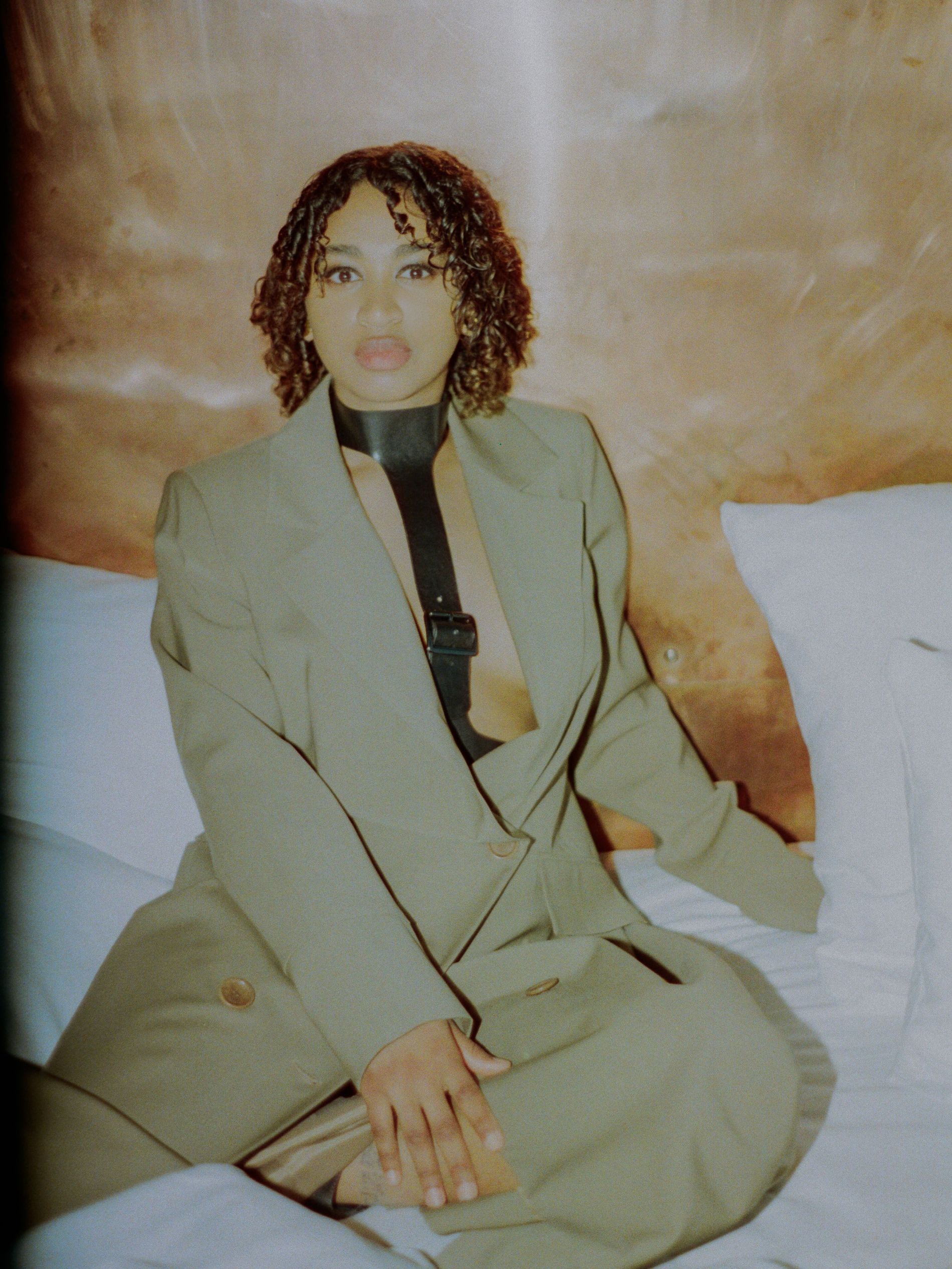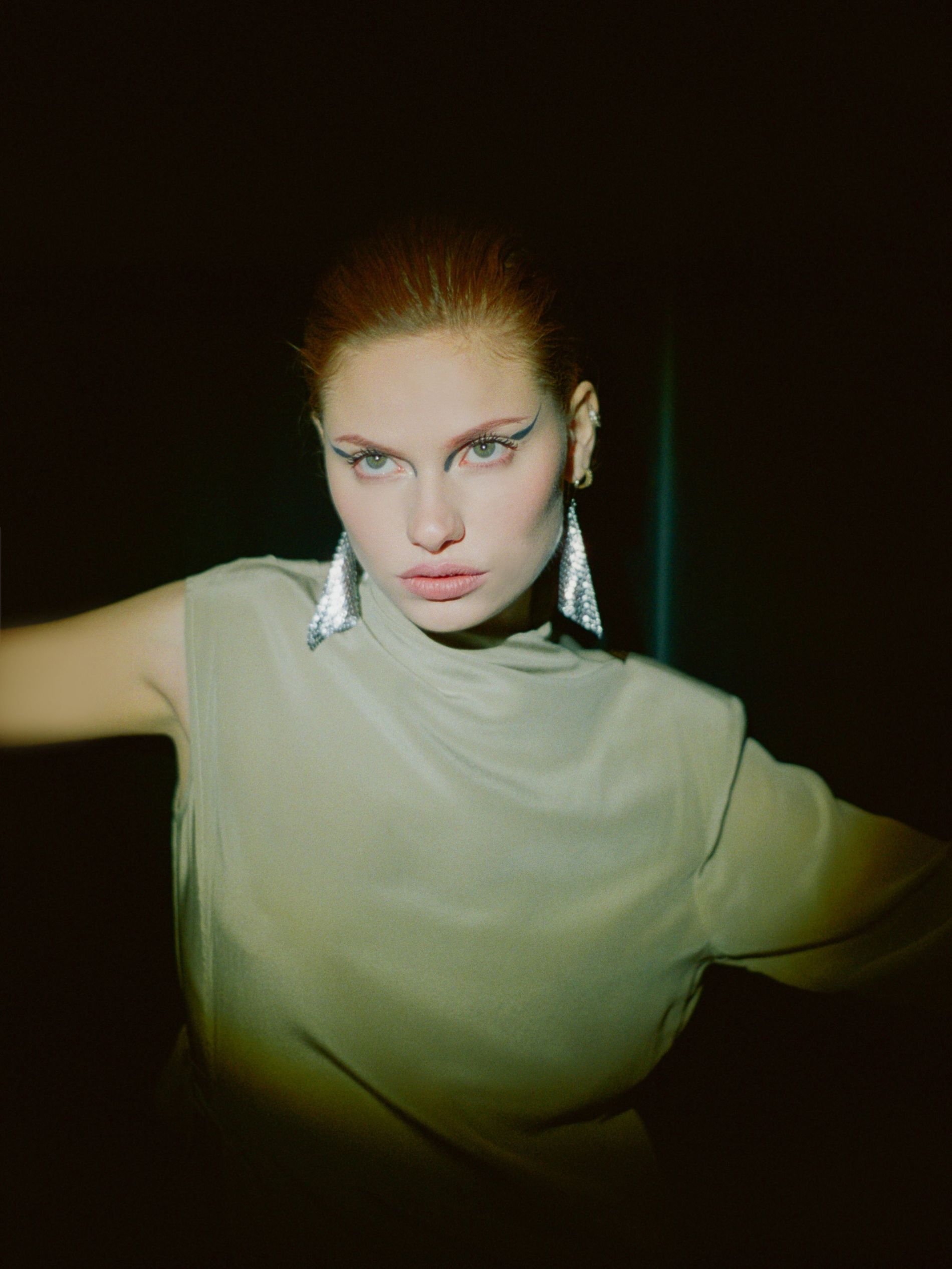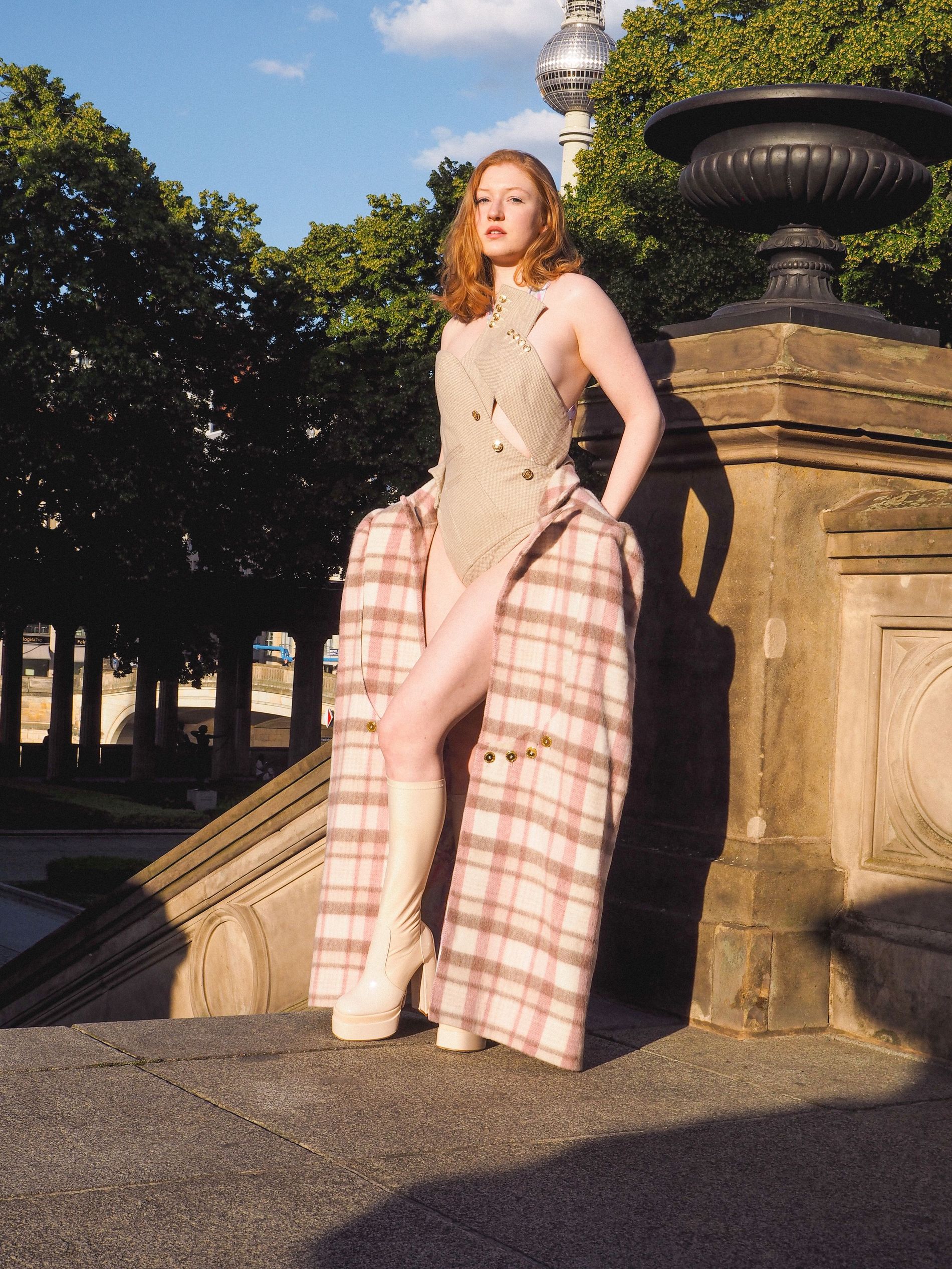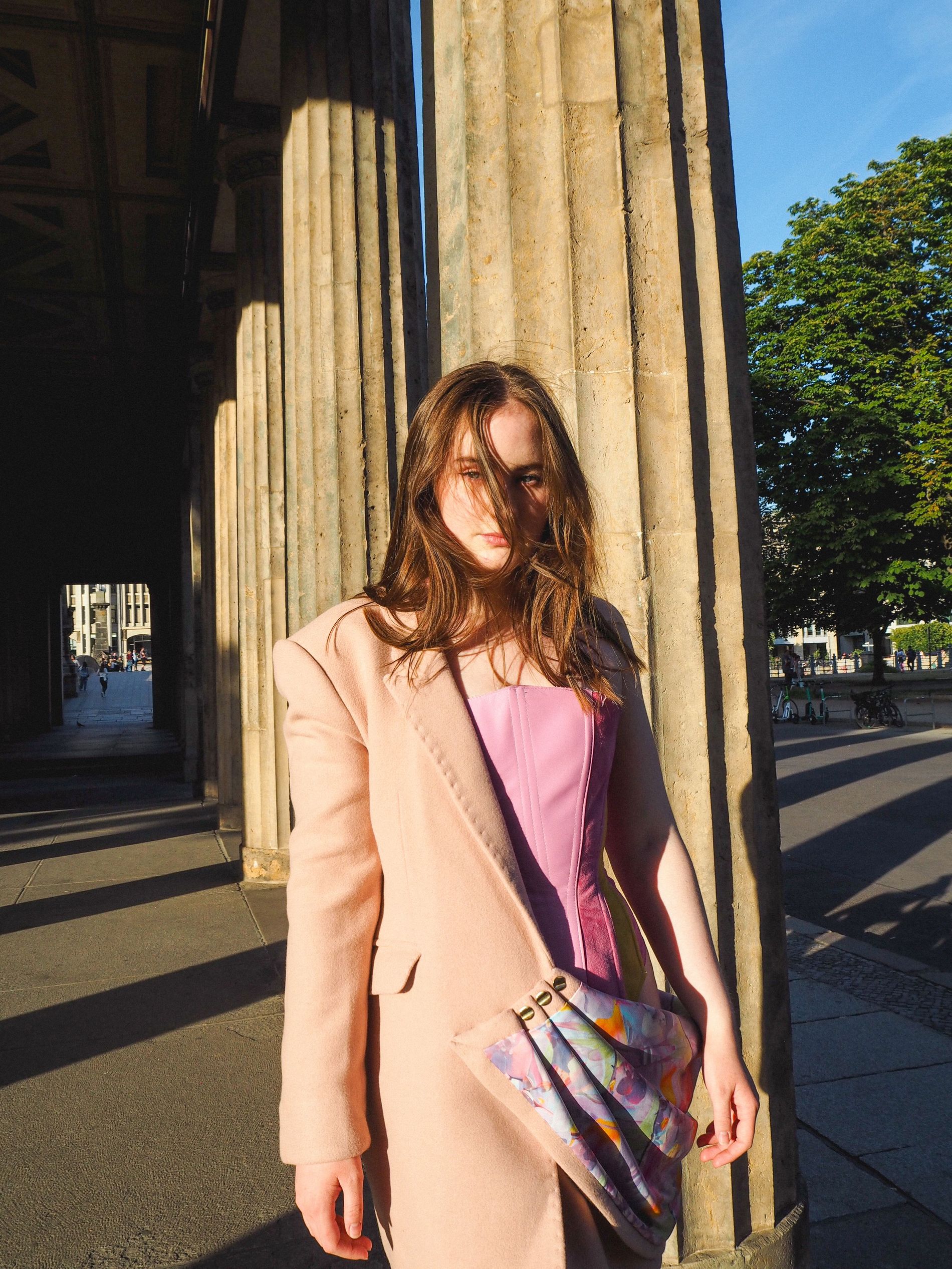 Trine Birgitte Bond, Denmark, Dec-Jan 2022 issue
Trine Birgitte Bond is an artist from Denmark who was featured in the December-January 2022 issue. She creates artwork inspired by the ocean, including sea shells and coral reefs. The artist is still working hard to pursue her dreams, and continues to find her inspiration in nature and the ocean.
Speaking on the phone with the artist, she brings tears to my eyes as she tells me what she's felt since the last time we spoke. "I just wanted to let you know that being featured meant so much to me", Birgitte Bond tells me. "You telling my story was important". The artist hopes to find her place within the art industry, where she hopes to finally get recognition for her ceramic sculptures. "I also want to make larger sculptures and decorations".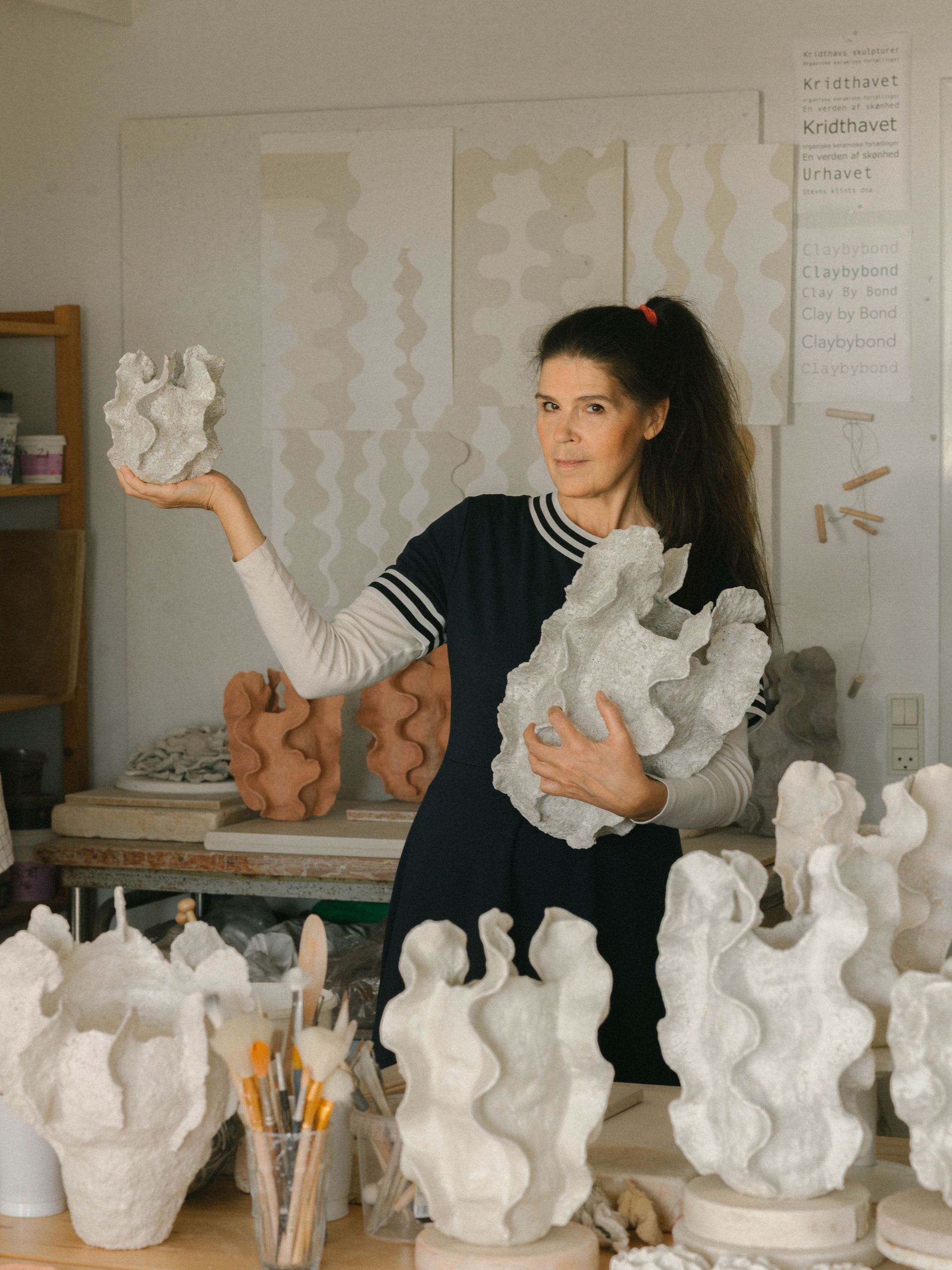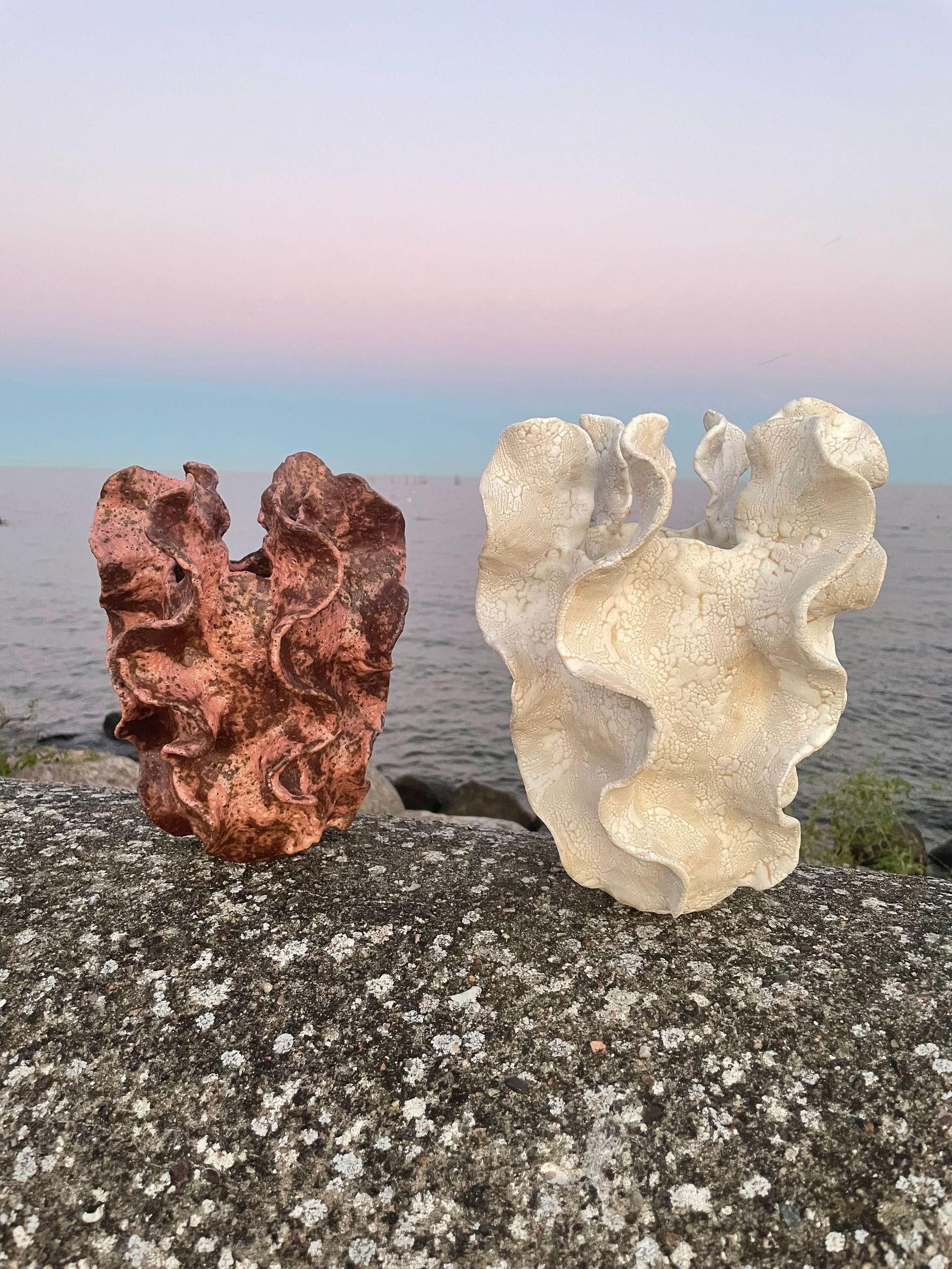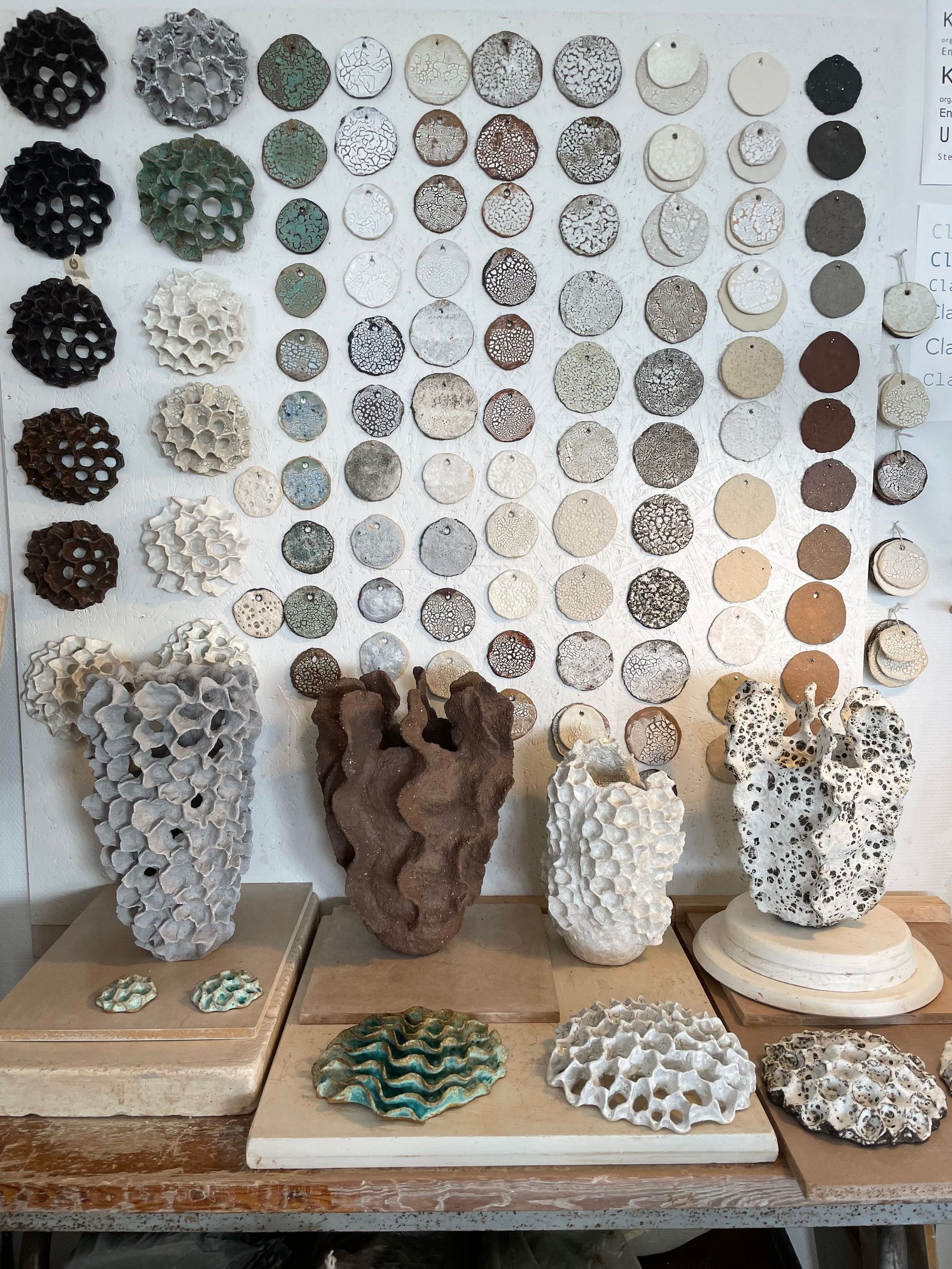 Tina Signesdottir, Norway, Feb-Mar 2022 issue
Tina Signesdottir is a Norwegian photographer who caught our attention for the February-March 2022 issue. She talks about being being featured in Vogue Scandinavia as privilege, an opportunity she's very grateful for. "Being featured in such an established magazine as Vogue has given me new exposure and new opportunities", Signesdottir says. "Now I am preparing a vernissage in Istanbul, at 212 Photography Istanbul, that will open on the 6th October".
Signesdottir wishes to keep creating art in the future, and believes that "I do not strive [for] fame, but rather [I want to] put my art out to the world". The photographer is also working on art books with a highly established publisher, and hopes to teach photography in the future.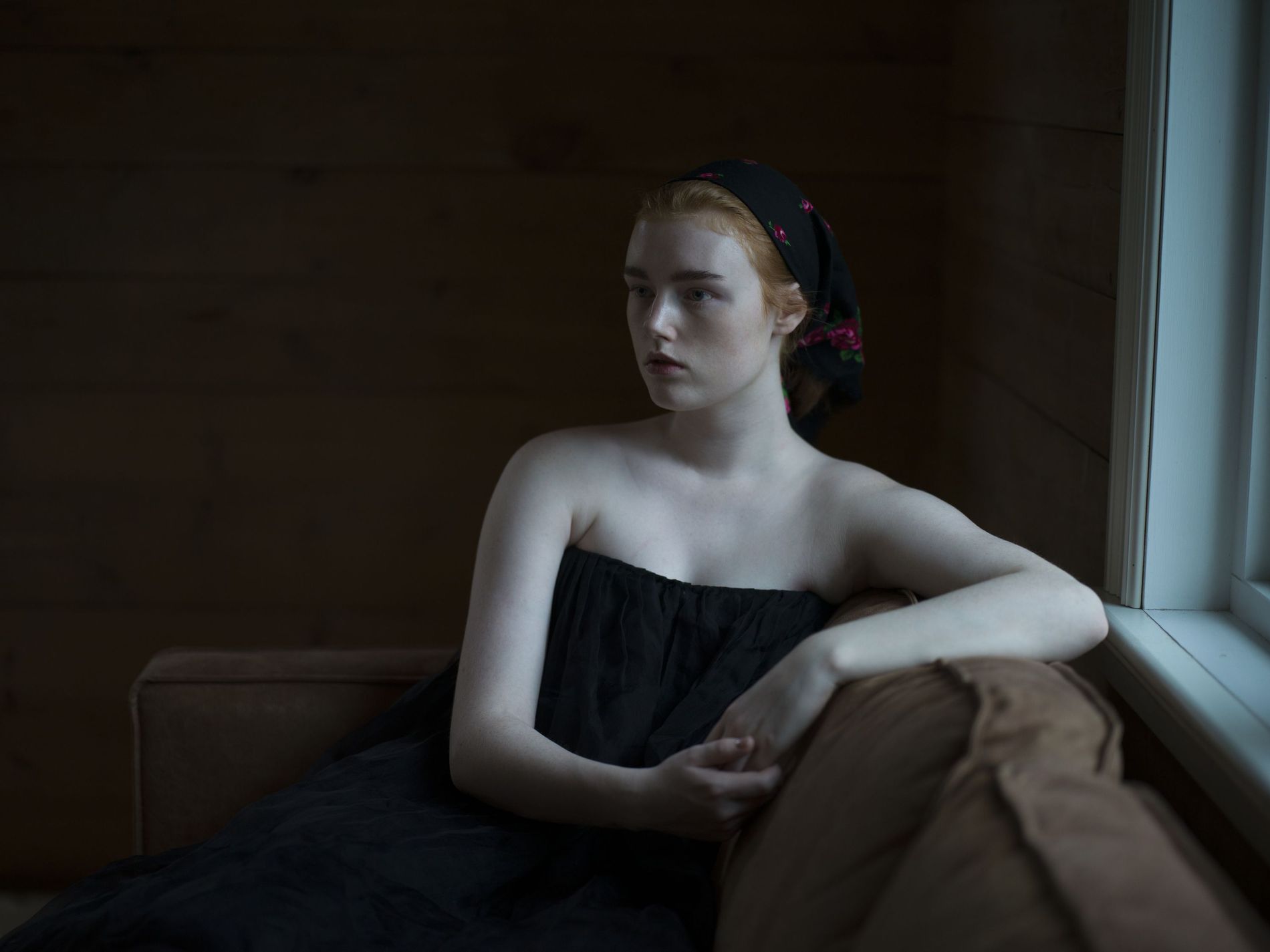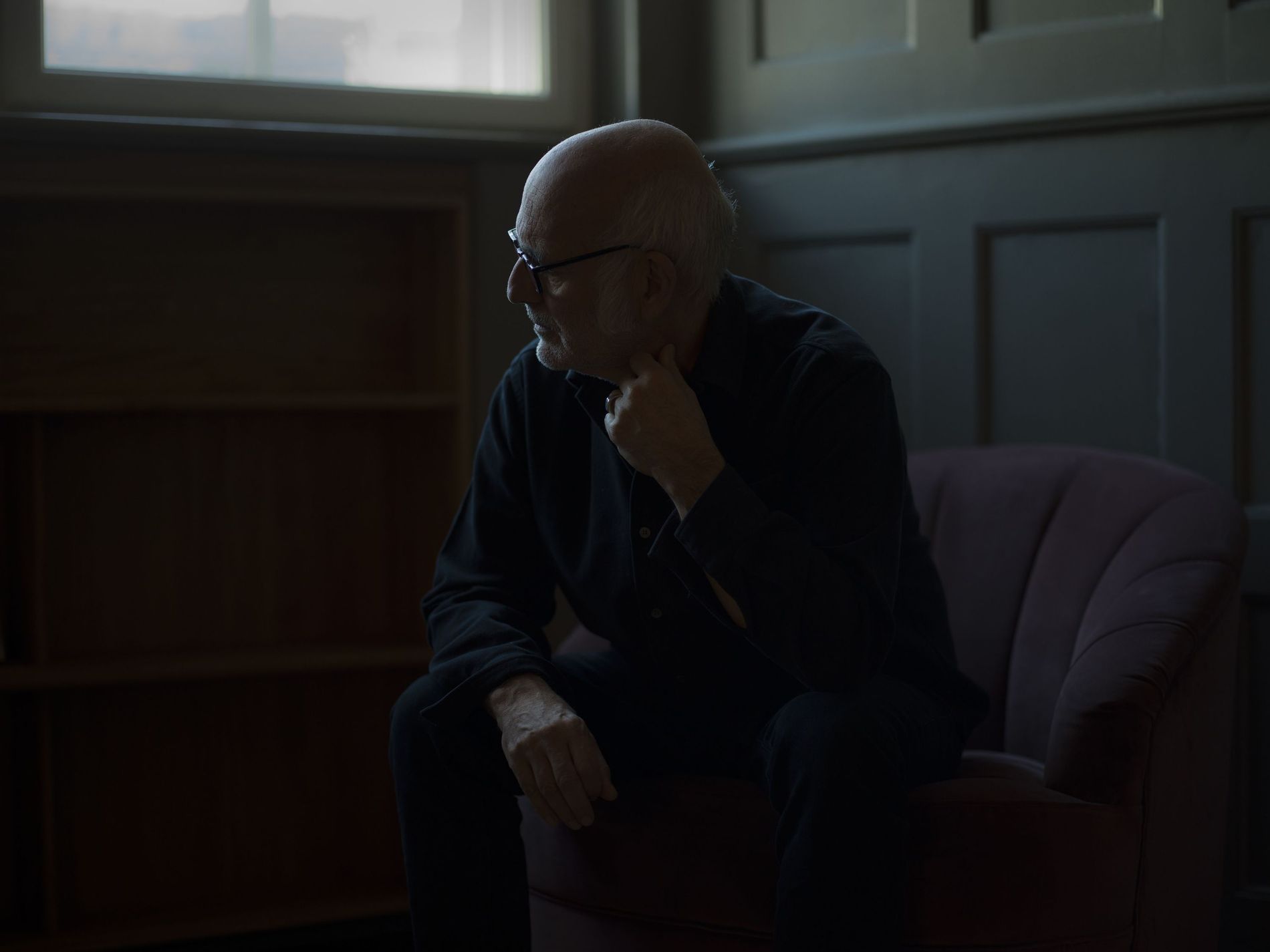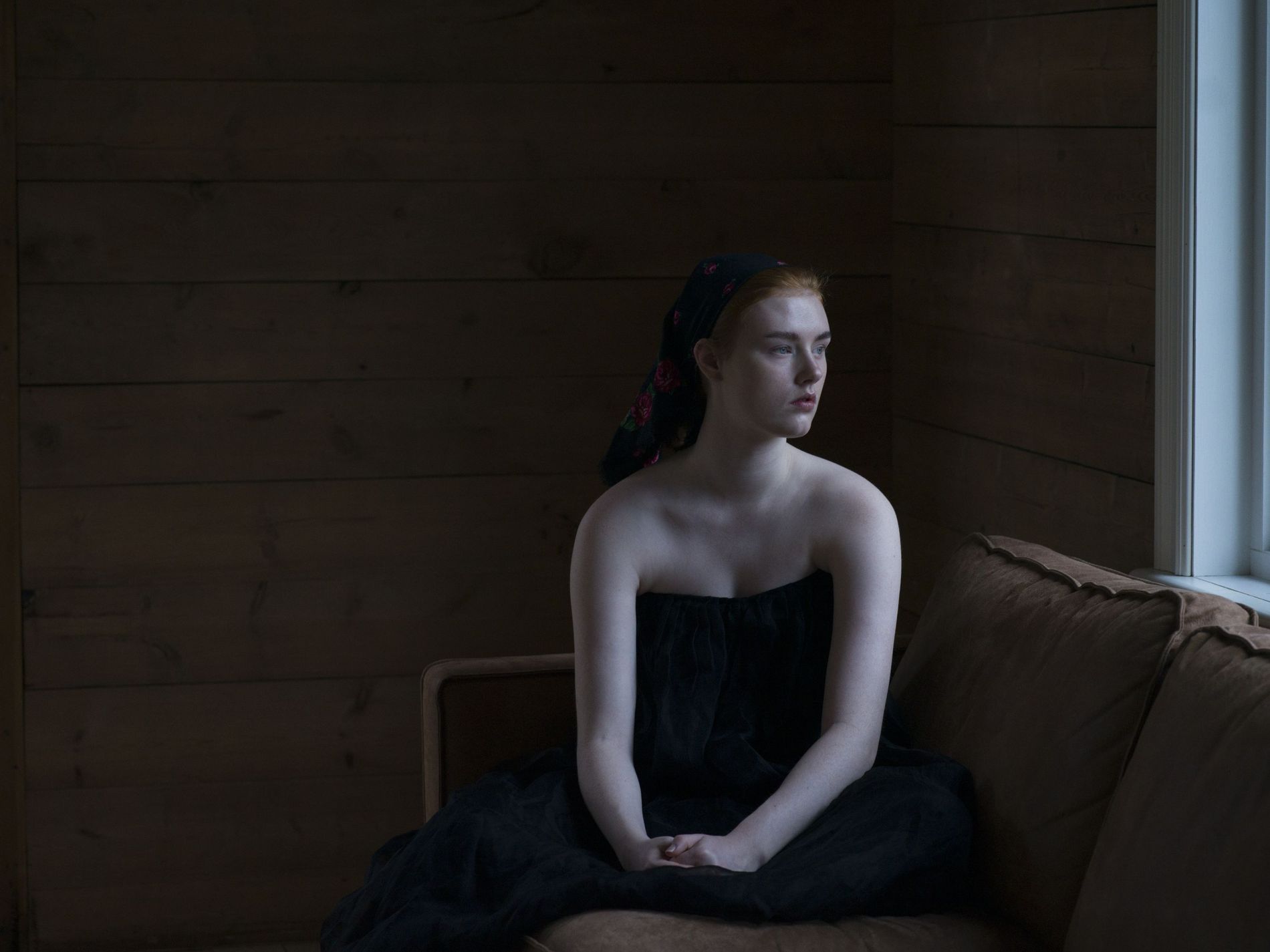 Chris Hägglund Rinzén, Sweden, Dec-Jan 2022 issue
Swedish Chris Hägglund Rinzén created two unique illustrations for Vogue Scandinavia's December-January 2021 issue. To this day, she's still exploring what being an artist means to her, having received a lot of positive feedback after her work was published in Vogue Scandinavia. "It was my first time being featured in a magazine and it really meant a lot to me", she says.
Since her Vogue print feature, Hägglund Rinzén has made the cover for Karlsborg's tourist brochure, "which has more of a coffee table book look to it", took part in making the poster for the upcoming play 'Seven methods of killing Kylie Jenner' and her exhibition 'Six Queens' is currently on display at Visit Karlsborg. "I think that I'm slowly getting there, or rather that I am making a creative journey. In a way I feel like by daring to do so I have already achieved my goals".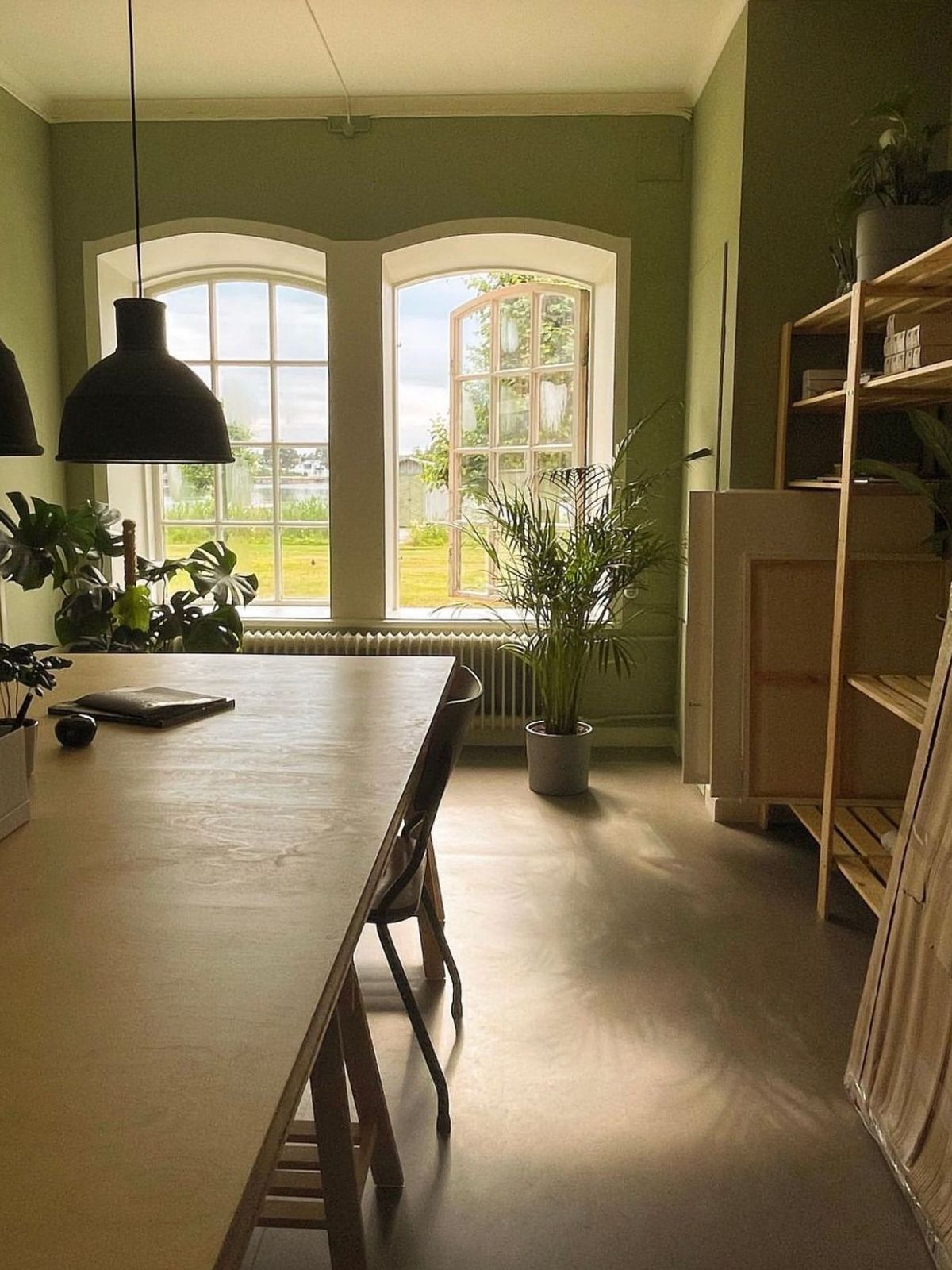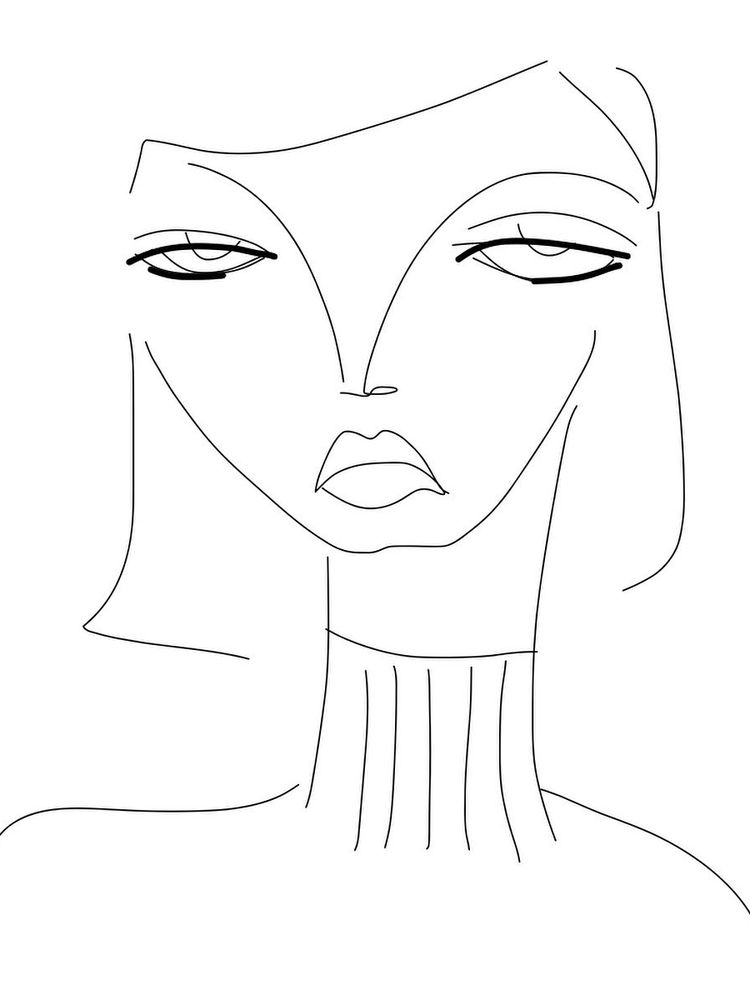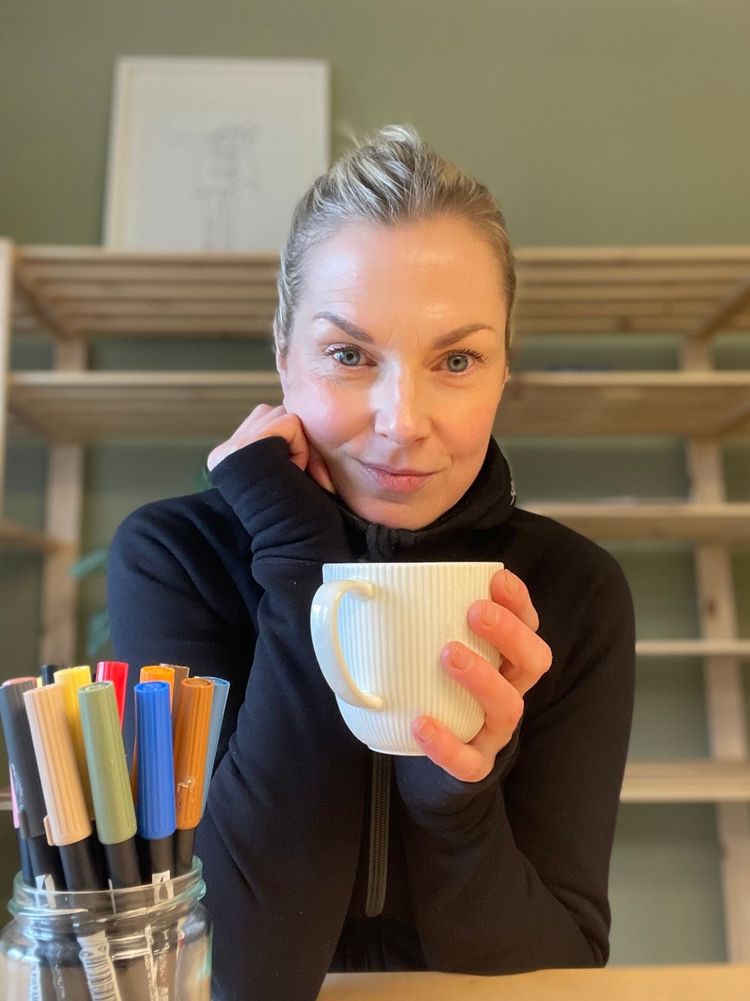 Mads Samuel Bjerre Henriksen, Denmark, Jun-Jul 2022 issue
Mads Samuel Bjerre Henriksen's avatars Lili and Masculinius were featured in the June-July 2022 issue, wearing spring/summer 2022 looks. Bjerre Henriksen tells me that he "creates art first and foremost for my own sake, but if others can get something out of it and be inspired/moved/provoked it's one of the best feelings".
He's still working on creating 3D art and hopes to do collaborations with others in the future; "whether it be with photographers, other digital artists, or musicians/authors or people in the film industry". The artist says that "it meant a lot to be given the opportunity to be featured in Vogue Scandinavia, [it gave a] great boost in my confidence in my art".