The primary colours and geometric shapes of Suprematism were explored in Munthe's covetable new collection of wearable art
Art has always played an important part in Naja Munthe's life. The namesake founder and creative director of Munthe began exploring the scene long before she became a designer "I went to art school for a couple of years before I went to design school," she says. "I think for me it's just a part of who I am."
However, it took Munthe some time to bridge the two alluring vocations. During her first decade with the brand, art did not factor into how Munthe designed, she explains, but today it is an unequivocal part of her process. "It's in everything I design."
She muses over when and why this changed, reflecting that it probably has to do with her growing interest and shifting priorities. "In my spare time I go to museums and visit exhibitions; I go to galleries and I do a lot of art myself – painting and drawing and ceramics," she says. "I think art has a great impact on everything I do now, so it's so natural to implement that in every cornerstone of Munthe."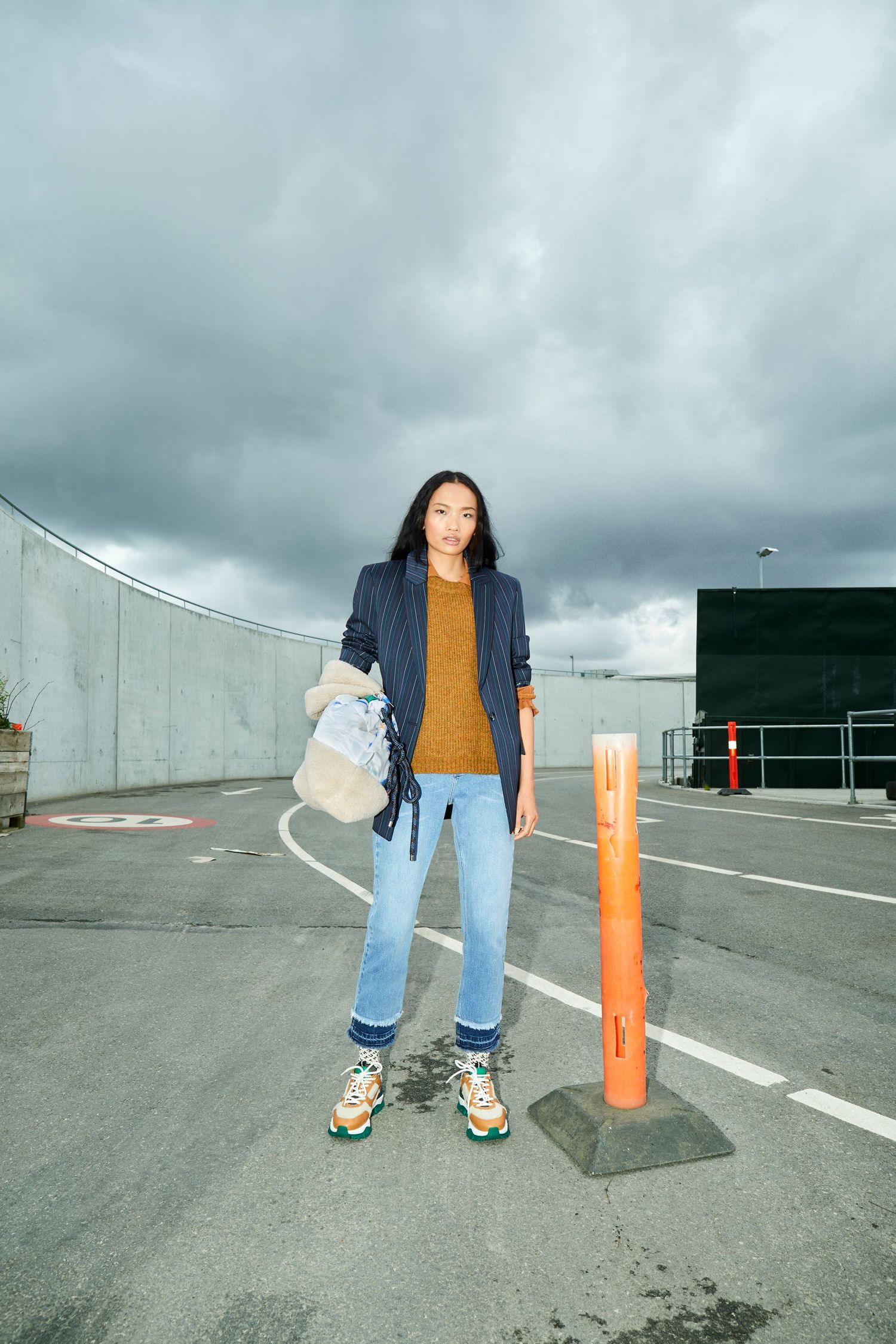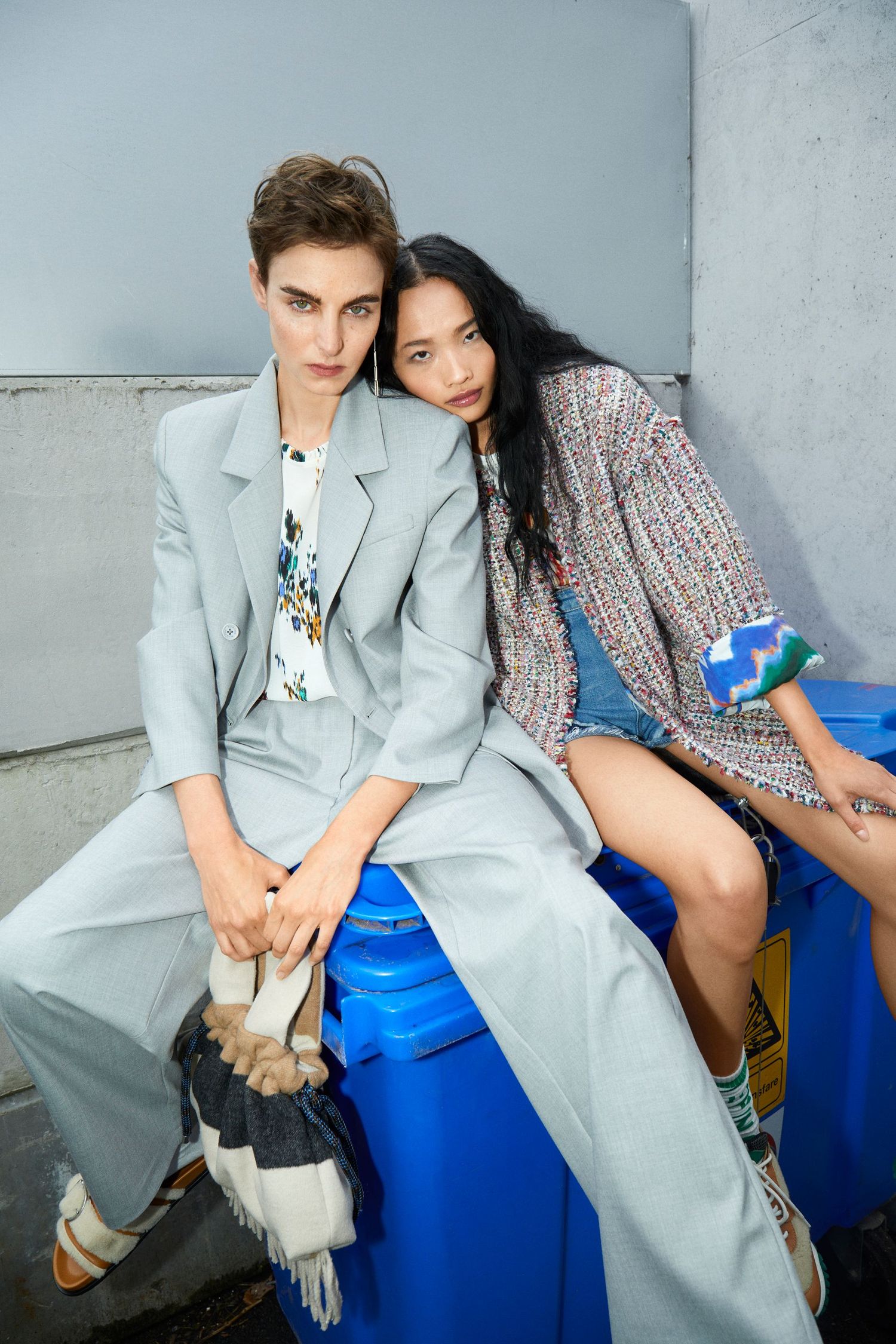 The spring/summer 2023 season takes inspiration from the graphic and geometric pieces by suprematist artist Kazimir Malevich. "I was very fond of his colour range, which is quite limited, like blue, orange, red, black, white, green," says Munthe. The core inspiration also came through in the collaborative work with British artist Rosa Roberts. The London-based artist handmade a special print which comes to life in a selection of exclusive silk styles. The dark green and crisp white colours of Roberts' art, plays well with the collection in its whole.
The first time Munthe collaborated with an artist, working with artists Elizabeth Power and Cathy Tabbakh, it came about as a way to put female artists in the spotlight, "because there's such an imbalance between male and female artists." The pieces produced in collaboration with Power and Tabbakh resonated with the discerning Munthe client, and quickly became best sellers of the season.
As to why, Munthe muses that it may come down to her client owning a wearable piece of artwork – created somewhere in the world by a relatively obscure artist, and one which is "probably not going to end up in a museum or in a gallery."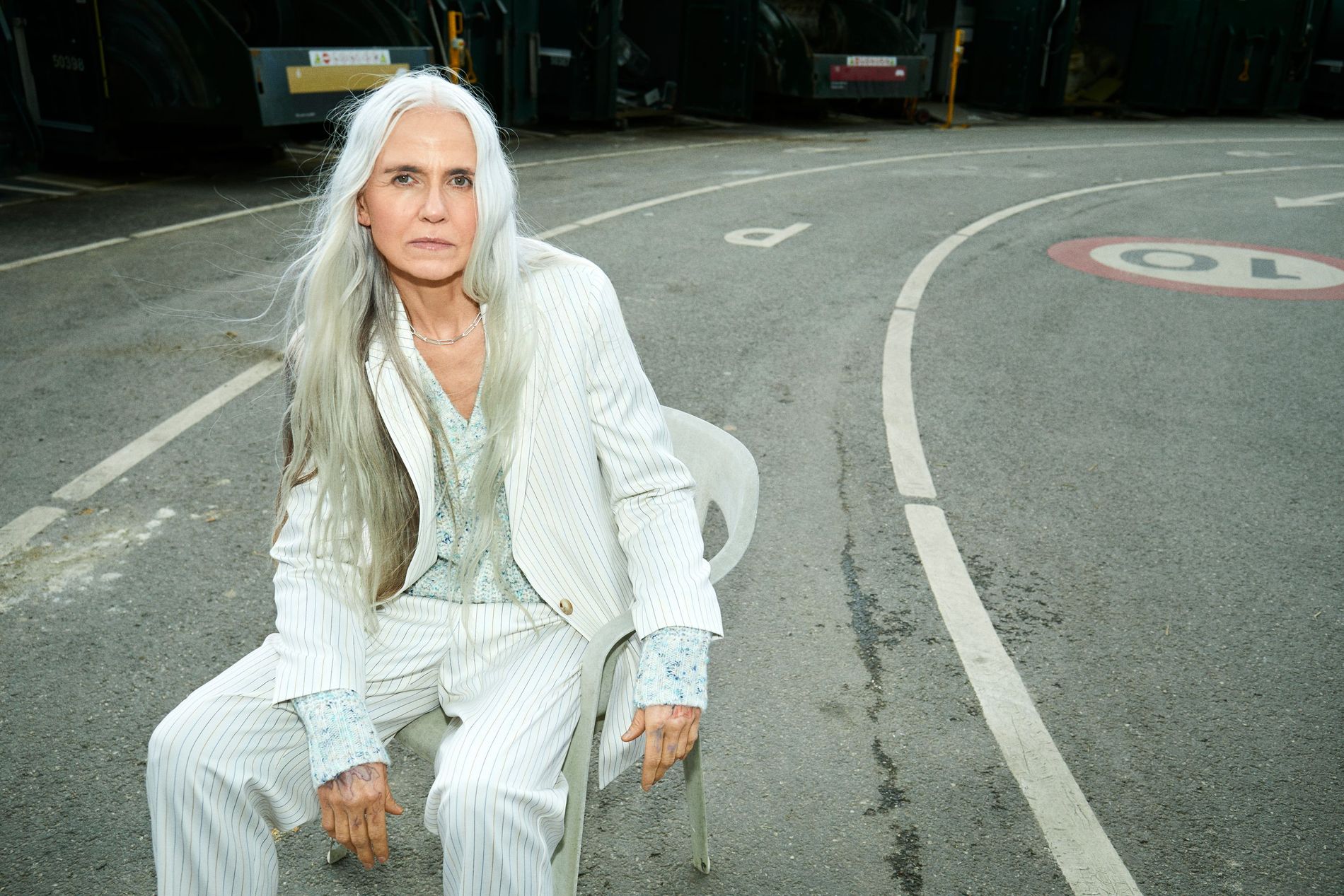 Beyond the designs themselves, artwork is also integral to the brand's showroom. When stepping into the redone industrial space, you're instantly met with a wall-mounted mural made from concrete by Sif Itona Westerberg. "She's an amazing artist who works in the universe between Grecian antiquity and the modern world," says Munthe. "I was totally blown away the first time that I saw her art."
And that goes for all of the artists the brand features in its showroom. They have all been a part of Art Monday – a series of profiles highlighting female artists on the brand's website – and Naja puts emphasis on her philosophy to invest in the female artists they feature.
These artists not only dress up the brand's showroom, but also directly impact every Munthe collection through intimate collaborations. Every season, the team chooses one creator from their Art Monday series to work with creating unique prints from their artwork.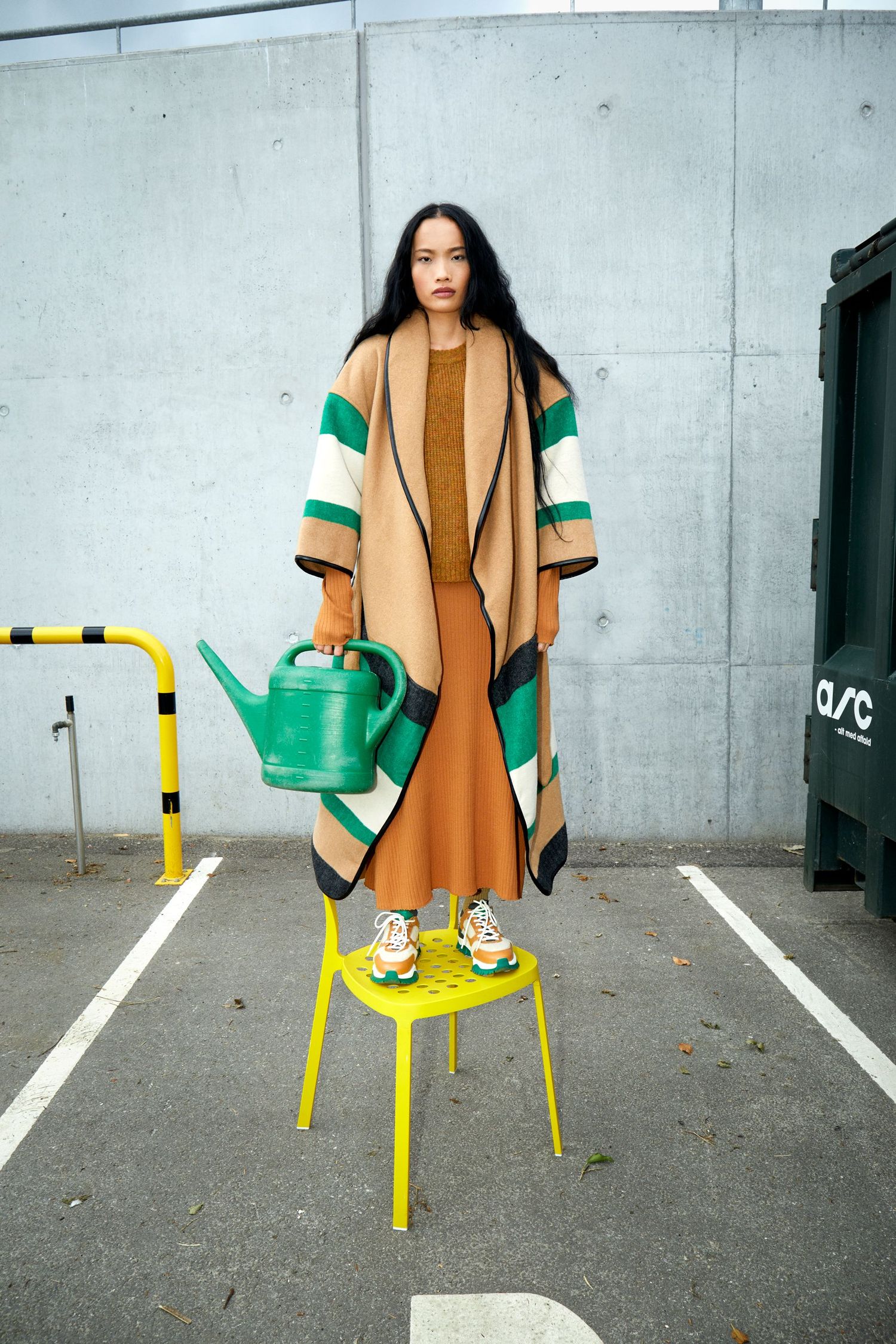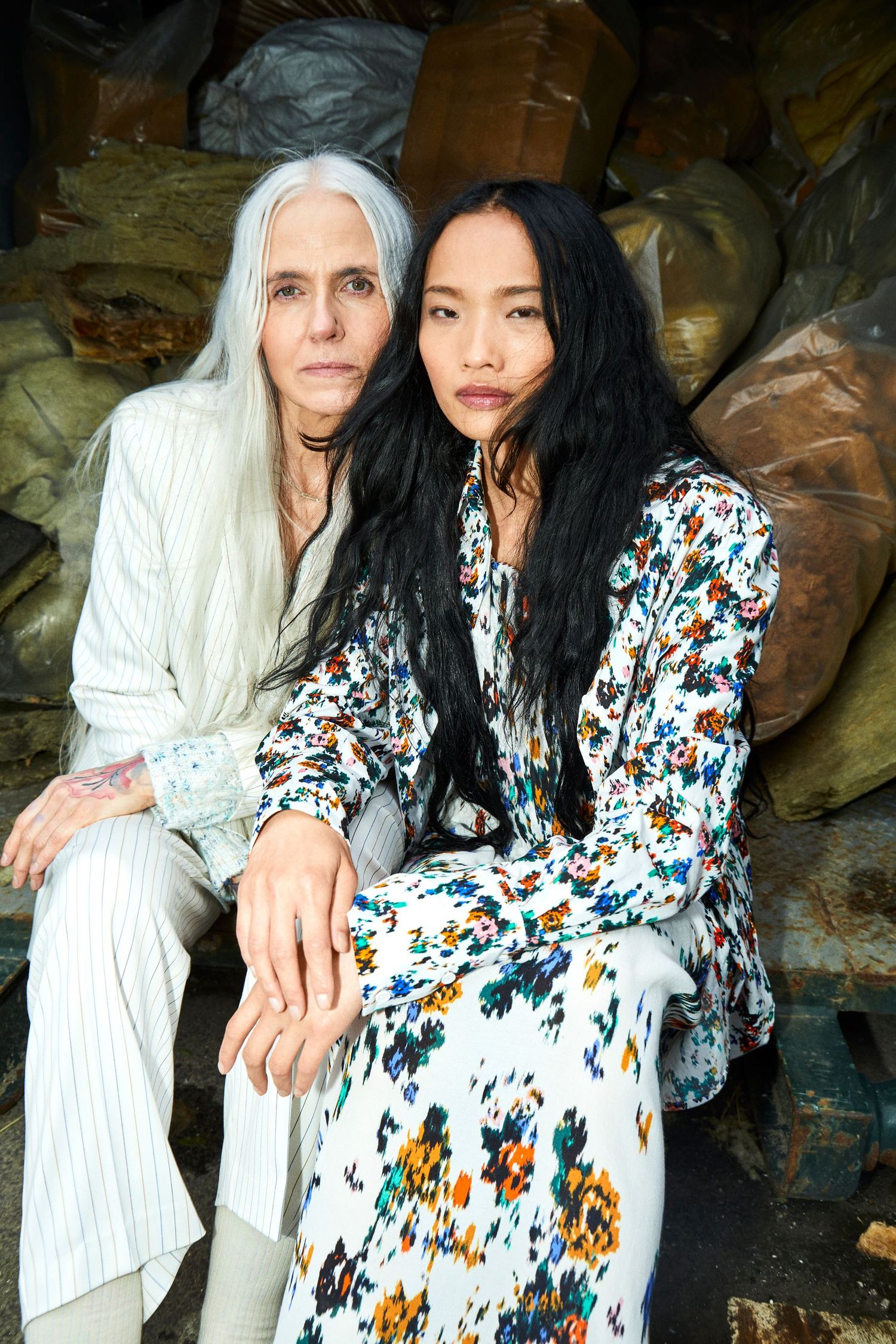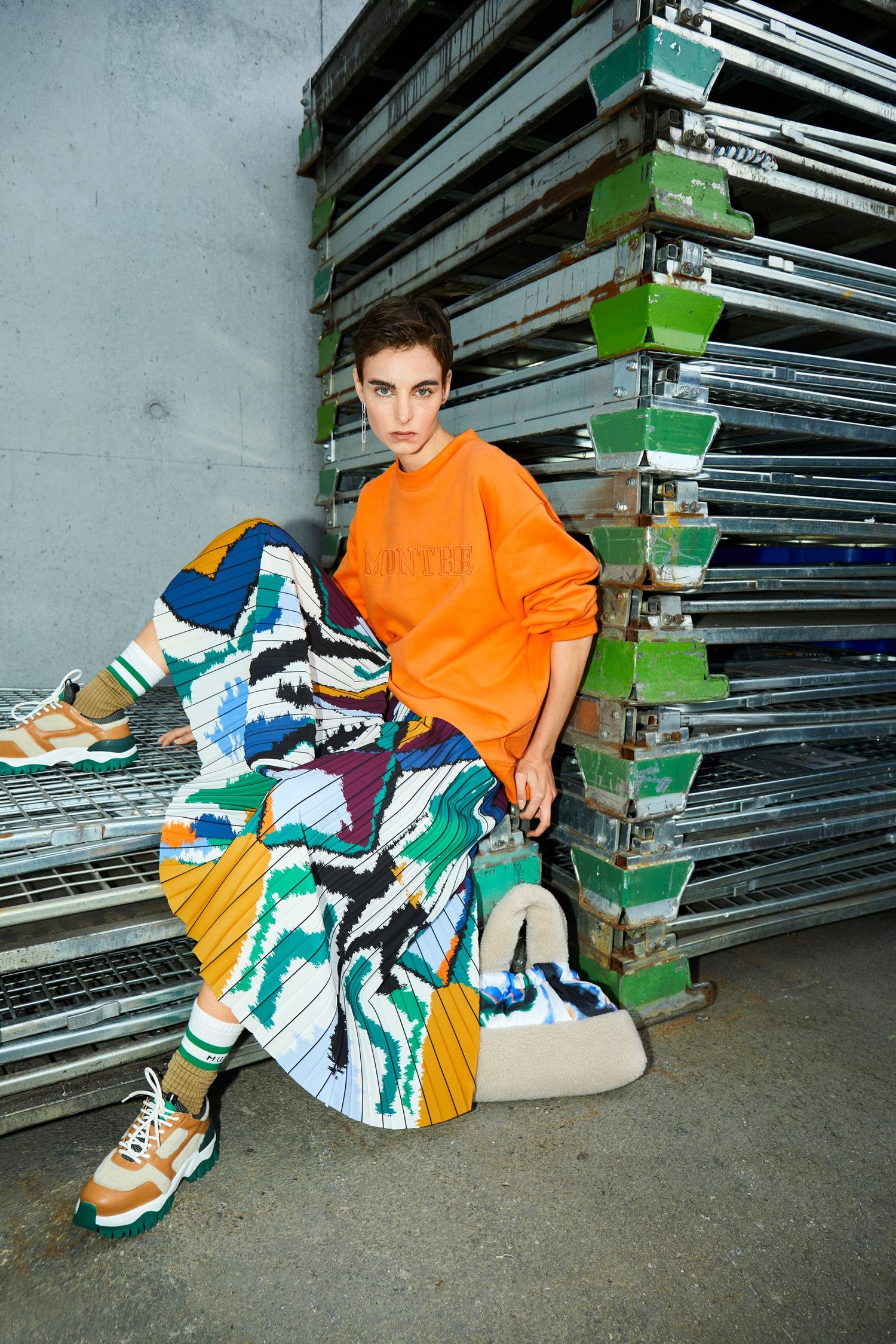 When working with artists, Munthe points out how important it is to respect their artwork, saying that "you have to build the shapes and the forms of the clothes around their work and not the other way around."
There will always be a slight adjustment to the artworks so they are suitable for print, Munthe explains. "And every time we make a small change in the print, we will have the approval and the acceptance from the artist." In that way, more consideration is required when designing the collaborative pieces in the collection than when the design team "just work normally. "But I don't see that as a problem," Munthe says.
"There are so many clothes in the world, so I think everybody's looking for something that has a story to it," Munthe concludes. "You don't just buy a piece of clothing, you're actually buying into the story." And art, for everybody, is undeniably filled with story and meaning. "You don't have to be well-educated or rich or have seen a lot of exhibitions to have an opinion on art," says Munthe. "Art is very intuitive and there's no right and wrong in art, so it appeals to everybody. And I think that that is what, in a way, makes it easy to implement in my design process. That it is for everybody."
Below, discover Vogue Scandinavia's favourite pieces from Munthe's spring/summer 2023 collection now available in stores and online.
---
Vogue Scandinavia's favourite pieces from Munthe's SS23 collection