From handbags to slippers, teapots to backgammon, Mulberry's new festive campaign features absolutely everything on our holiday wish list – humour and good cheer inclusive
Few things spread holiday cheer quite like a gift from Mulberry. Just ask Alek Wek, who fronts the British heritage brand's new festive campaign. The images find the supermodel clutching the recently released Pimlico satchel in white, its signature gold lock glimmering like an ornament on a tree. Elsewhere, we find the small Lana top handle, the ultimate holiday party bag complete with abstract hardware. Wek's face says it all.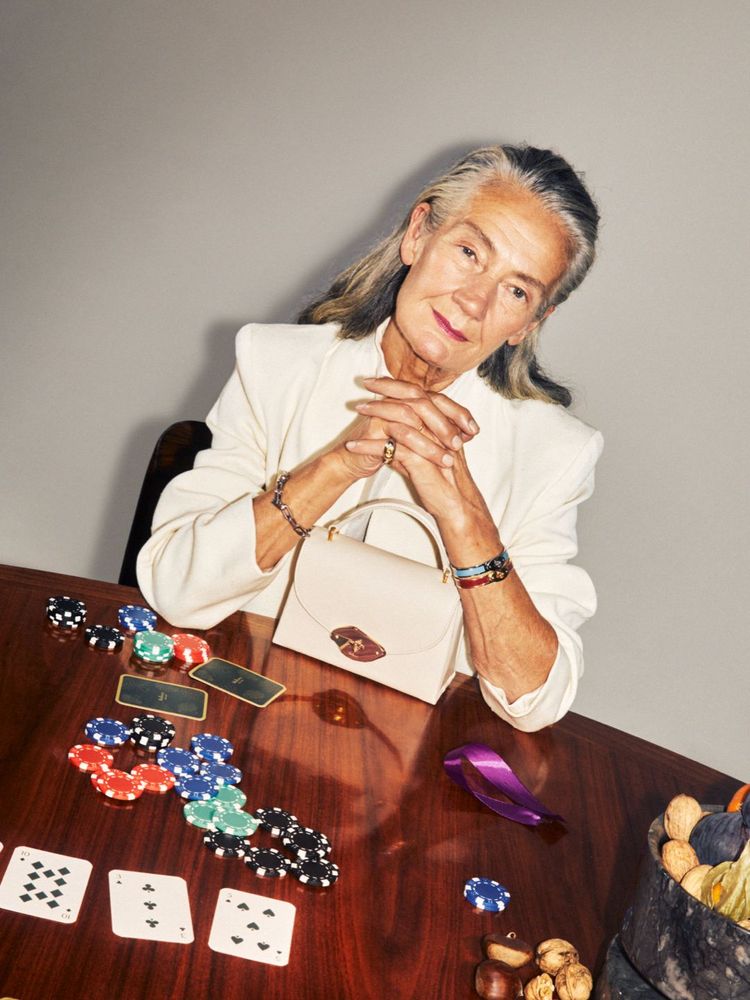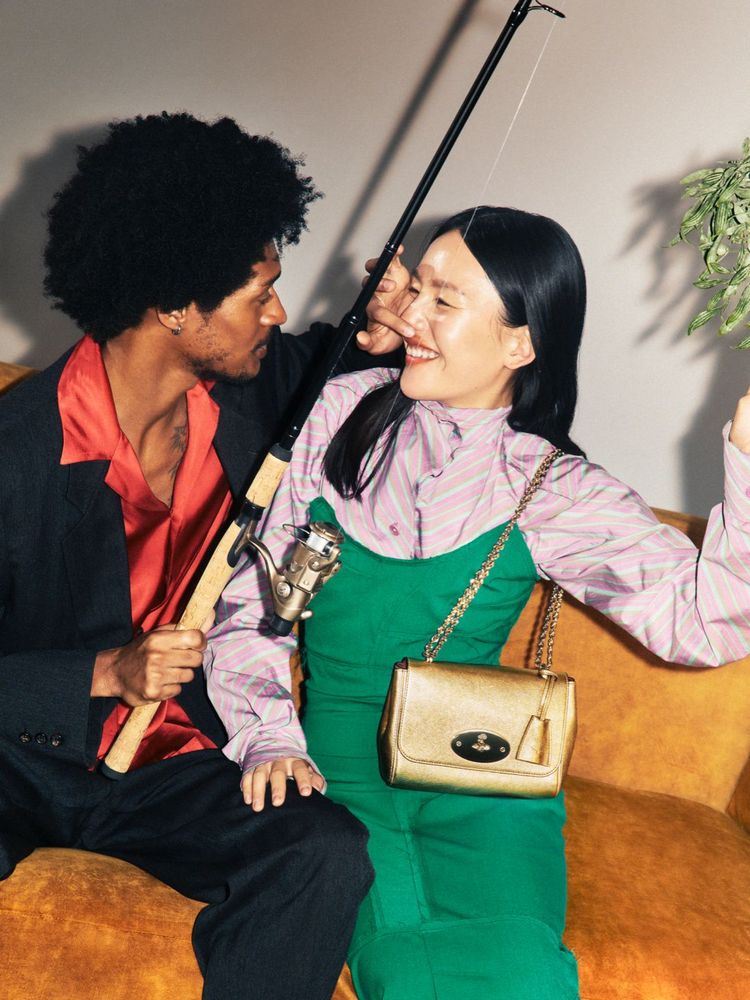 But Mulberry's latest campaign is about more than simply gift-giving. It's about the cosy chaos that comes with family holiday gatherings. Stripping back the veneer of a pristine holiday shoot, the brand takes us behind the scenes in a series of charming vignettes by esteemed director Bunny Kinney. Here, we find a less-than-cooperative canine and a child who's too enamoured by a mini Bayswater to deliver the perfect shot. Talk about British wit.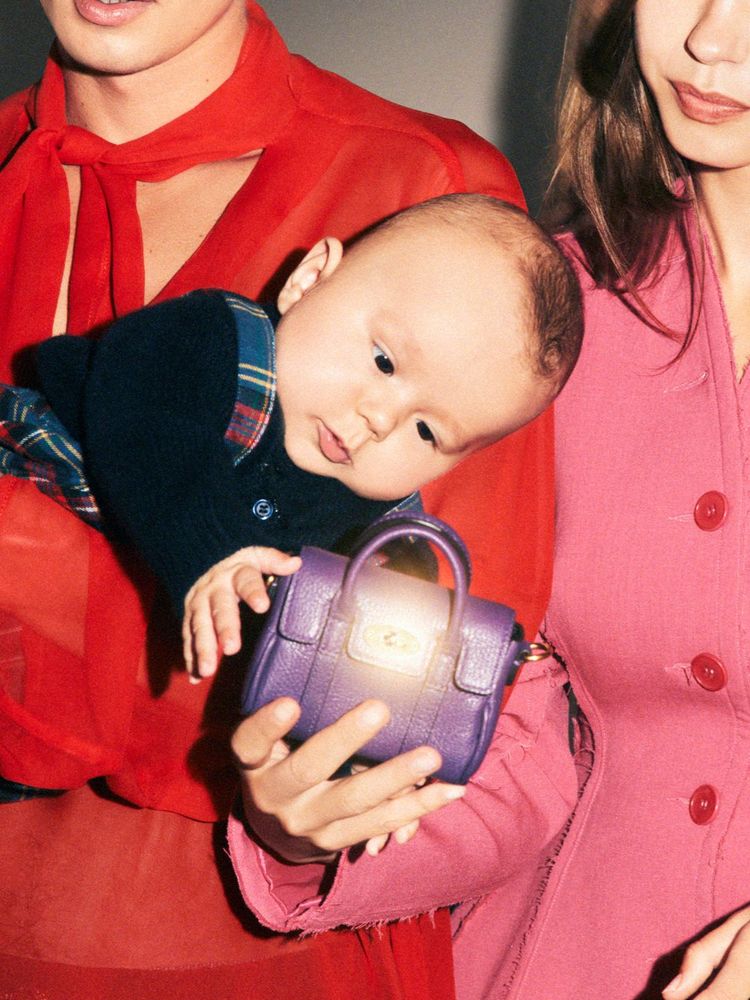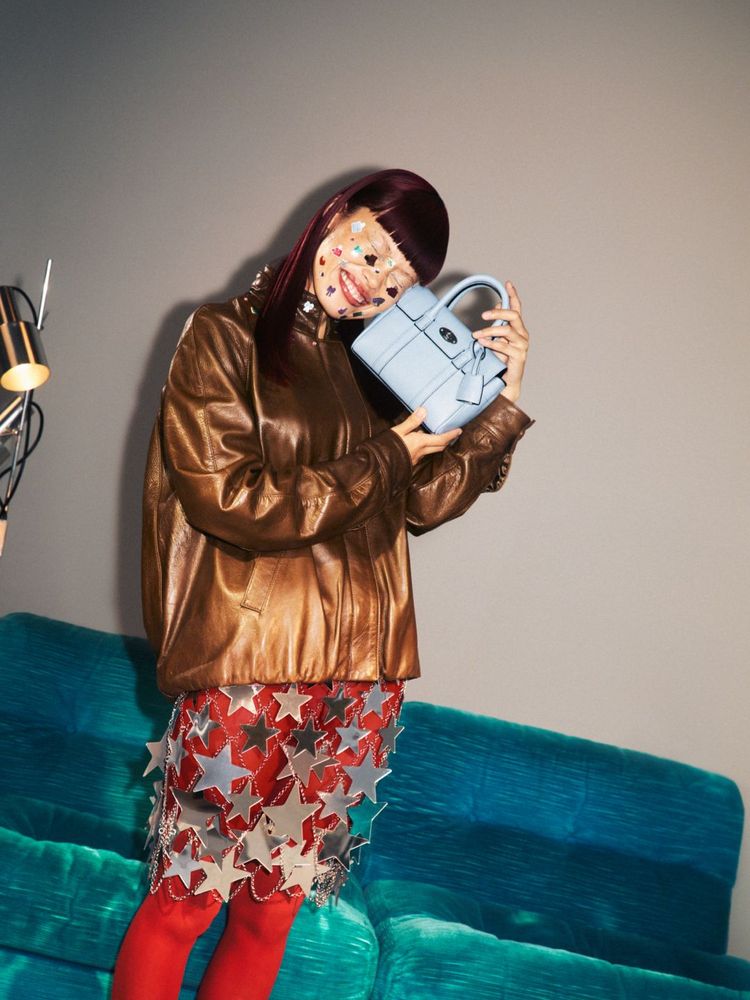 And Mulberry knows the holidays wouldn't be complete without a well-set table. For the occasion, Mulberry launches its second lifestyle collection featuring ceramics handmade in the UK – dinner plates and candle holders, tea cups and teapots. Following the festive meal, decamp to the games room for a round of backgammon on the brand's own set (featuring the same exquisite leather craftsmanship as a Mulberry bag, of course). Also on offer, slippers and pyjamas (the perfect look for unwrapping presents), cushions and coasters. Everything one needs to set the festive scene, really.
And we mustn't forget the tree itself. Mulberry's is decorated with the aforementioned beloved Bayswater – reimagined as tiny baubles.
These are the sorts of gifts one can feel good about giving; as with all Mulberry leather goods, the pieces showcased in the festive campaign are crafted from carbon-neutral leather. Now that's something to celebrate.