The Swedish style icon and new mum shares the top tips and go-to products for her signature, summery makeup style
In partnership with Giorgio Armani Beauty.
All products featured on Vogue are independently selected by our editors. However, when you buy something through our retail links, we may earn an affiliate commission.
When she isn't dashing around Stockholm's cobblestone streets or enjoying the views of the Swedish countryside, Molly Rustas – content creator, founder of her eponymous jewellery brand and new mum – can be found sunbathing in Ibiza, enjoying the Miami lifestyle or sailing through the Mediterranean. While the part of the world she's in might change, or the weather might vary, there is one thing constant in Molly's life: her signature smile, bubbly personality and perfect, sun-kissed makeup.
This time, we were able to pin her down in Ibiza, where she's spending some time after the birth of her first child. As clouds gloomed over the Swedish capital, the sun glistened through the screen – as luminous as her smile. "I'm doing great, and everything is going great. I'm pretty tired as a new mum, but otherwise perfect," she said with charm. Being a new mum, you would expect one's world to turn upside down, yet Molly has a different, happier, tale to tell. "He's such a happy baby. I think we got very lucky in that regard," she say referring to her son. "Our routines haven't changed that much, definitely we have earlier mornings and earlier evenings as well, so I kinda became this boring person," she laughs, "I wake up super early and then I go to bed super early as well. And I think that's kind of it."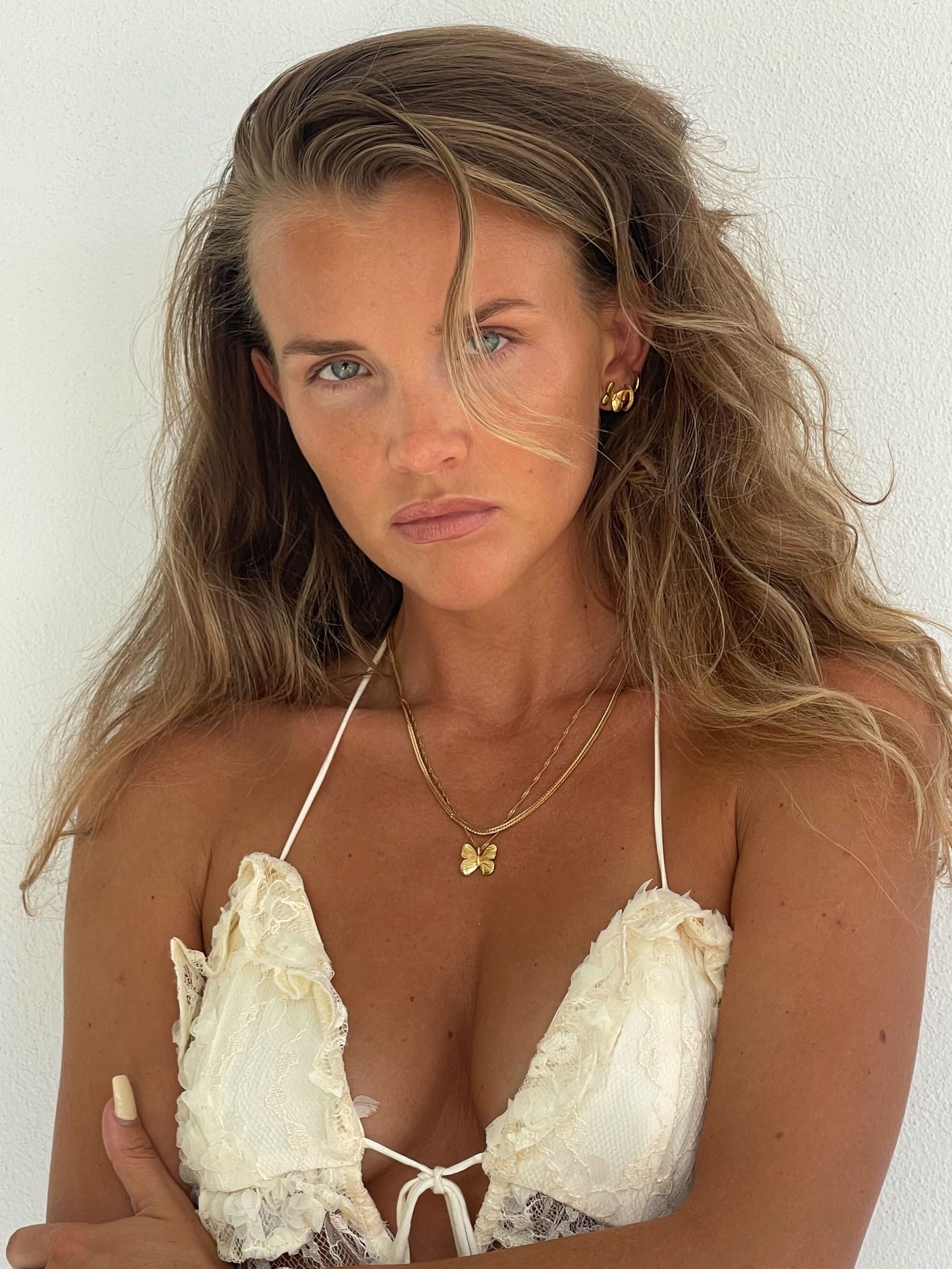 Photo: Molly Rustas
When it comes to life with the new baby, she's actively trying to not make big changes in her schedule for both her and the baby's sake. "I've tried to not change my life too much. I think it's better to bring the baby wherever I go and make him accustomed to whatever we are deciding to do. So I really like trying to do that. Therefore I don't think our lives have changed that much other than I'm more tired and obviously I have the biggest responsibility in life, to take care of him." Bear in mind that through all of this, her smile hasn't flinched and her skin looks kissed by the sun god himself.
"When it comes to makeup, I obviously don't have as much time to do it as I had before," she replies when the beauty inquiries start popping up., "I really try to focus on making it fast, easy and not too complicated. Obviously, Luminous Silk is one of my go-tos for this," referring to the iconic Giorgio Armani foundation, "I've never been like a pro when it comes to makeup so I love the the whole Luminous Silk series, they are so good and it's so easy to apply and like everything kind of melts in together in a beautiful way." First secret to her classic no-makeup makeup look everyday. "Another one that I love is the Luminous Silk Primer – it's the best. It actually holds the foundation onto your face without it feeling too heavy. You just put it on and it's really like silk, and the smell, it's so nice." Second secret for the bag.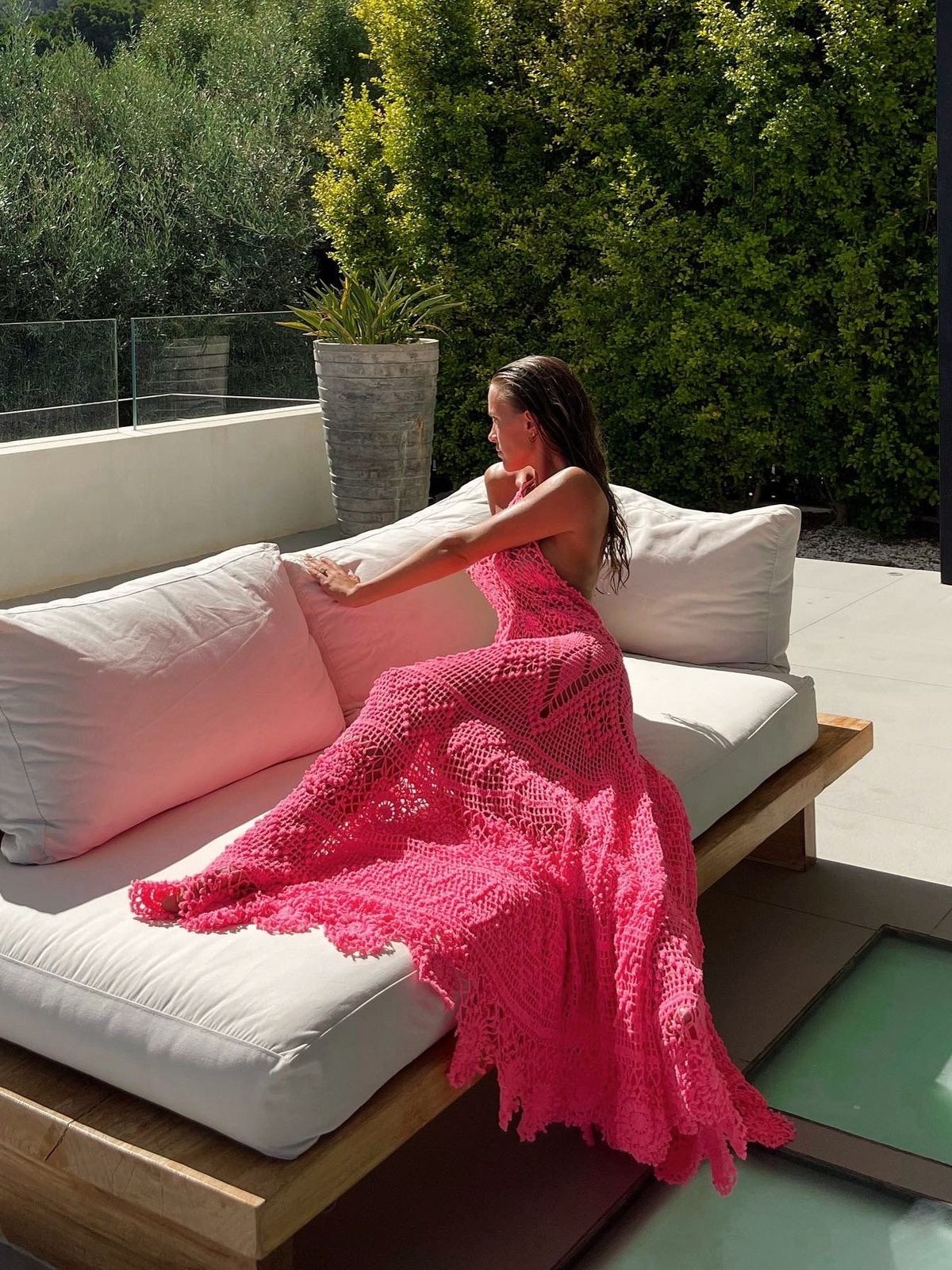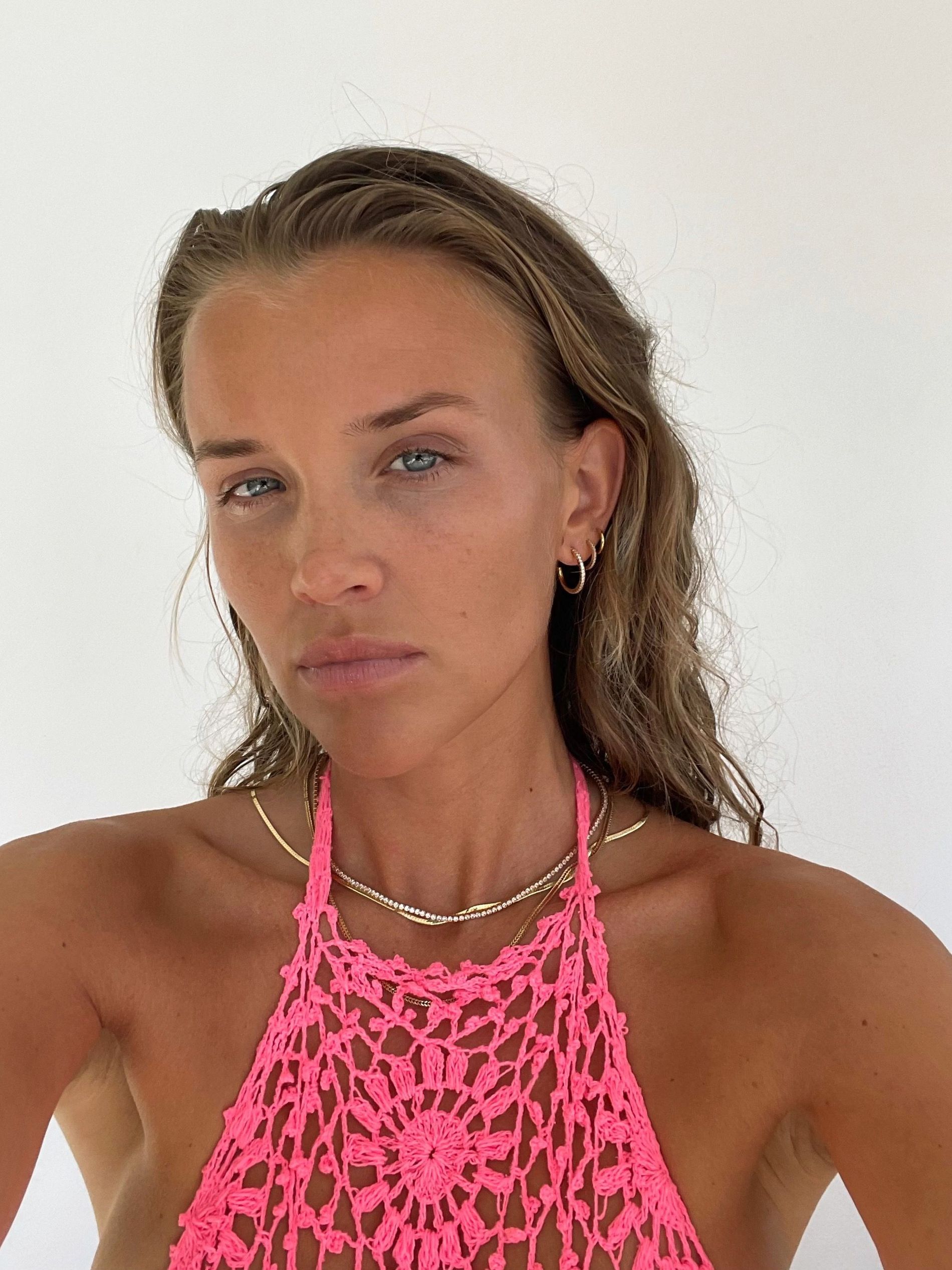 Now, for her iconic summer look, it turns out that there are two main products she goes for. "The fluid sheer, I blend it together with the foundation and then start from there. I just brush it on in a light layer and then I use a lighter shade to highlight, it's amazing, it gives you this silky glow,which I love. I also use it as eyeshadow." The benefit of this system is the buildability of the Luminous Silk foundation, which allows for a different coverage depending on the mood and need.
Another tip Molly applies for her makeup is contouring with foundation, instead of actual contour. "I also learnt one time from a makeup artist that she would do the darker shade in the outer part of the face, then the lighter shade for the inner corners and the T-Zone. This allows you to get a nice balance of proportions." Right before finishing the face, Molly goes for powder. "I use the Luminous Silk Powder just a bit in the areas where I get shiny, it's not a heavy powder so I really like it."
From there, lips are what is missing in her routine. "My go-to is the Lip Power in 503, it has a nice pink shade, so it's like my lips but better. I also use it sometimes as blush or eyeshadow. Even though I'm not so much of a lipstick person, I like this formula as it's hydrating and a bit sheer but buildable. I have dry lips all year round, so this is the best product for me in that case."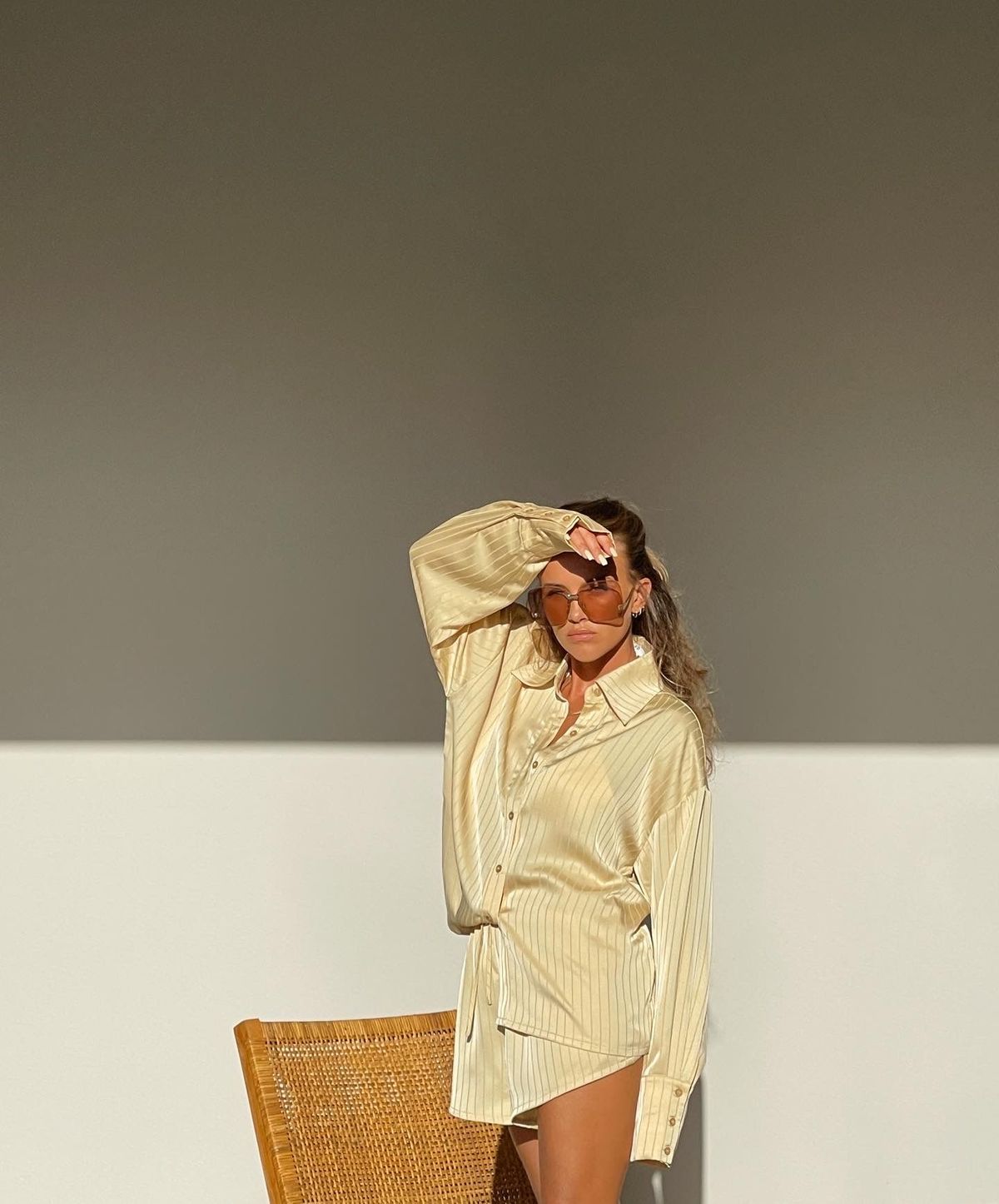 Photo: Molly Rustas
To complete the makeup line-up, nothing beats My Way, Molly's signature scent. "It's my favourite from Armani. It's floral, but also fresh and summery," she describes, " I also like that you can mix the My Way together with our fragrance that's from Armani, which is so cool because before for some reason I felt like mixing fragrances was like a big no-no. But now I know you can blend them together and you get this customised fragrance for you. So I really love My Way for that reason."
Finally, no look is properly complete without the final touch, and in this case, that touch is gold, Midas gold. "I launched my own brand, MollyEllen, last year. I've always loved jewellery, but I always had a hard time finding jewellery that I truly liked and wanted to wear everyday. So, I decided to design my own brand. And so now I'm creating these timeless, feminine, classy pieces that you can wear every day. They're my go-to to finish every look". The brand's latest collection, a small butterfly-inspired drop, launched a couple of weeks ago that is both timeless, just like her makeup, and also magical in its own way.
---
Get Molly's look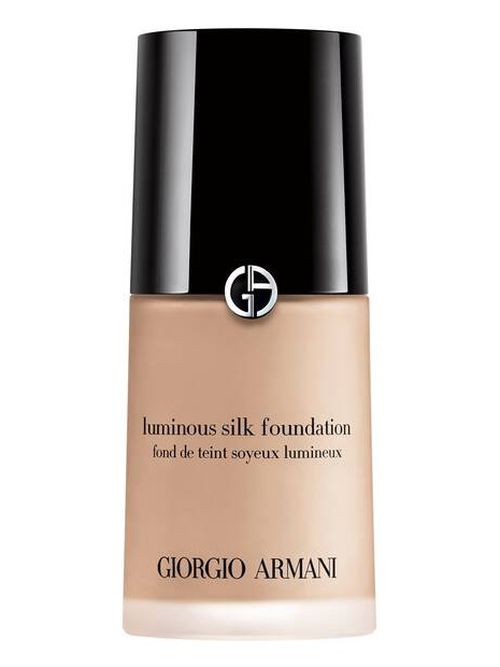 Luminous Silk Foundation
Giorgio Armani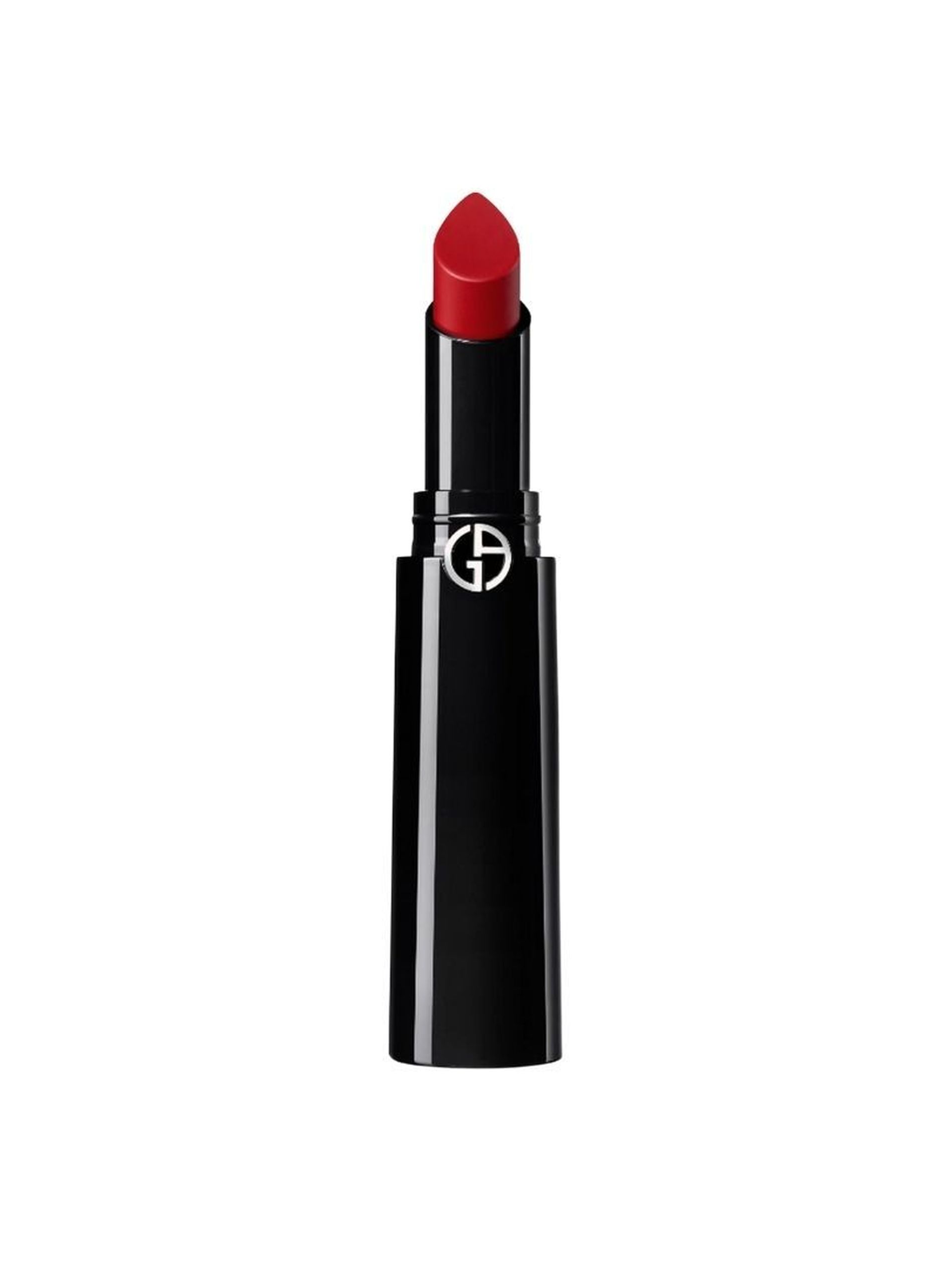 Lip Power in 400
Giorgio Armani Beauty