Model turned designer Caroline Bille Brahe brings Danish sensibility to up-cycled denim, punchy prints, and vintage silhouettes
Few individuals can claim to be as much of an industry insider as Caroline Bille Brahe. Scouted at 13, the model turned vintage store owner has cemented her part in the Nordic fashion fabric through her various ventures. Beyond her own impressive sartorial pedigree, she is also married to chef Frederik Bille Brahe (the man behind some of Copenhagen's must-visit restaurants), making her sister-in-law Sophie Bille Brahe, fashion's favourite freshwater pearl and diamond jewellery designer.
Her latest venture, however, takes her into the world of design. Launching fashion brand Caro Edition, Bille Brahe offers up a collection mirroring her own eclectic and effortless style. We got our first taste of Caro Edition when the model released her first pieces in a Matchesfashion exclusive capsule – a carefully curated cacophony of striped cotton co-ords, oversized up-cycled denim, and breezy polka dot dresses, the collection is made for fans of Bille Brahe's signature vintage-infused Scandinavian style.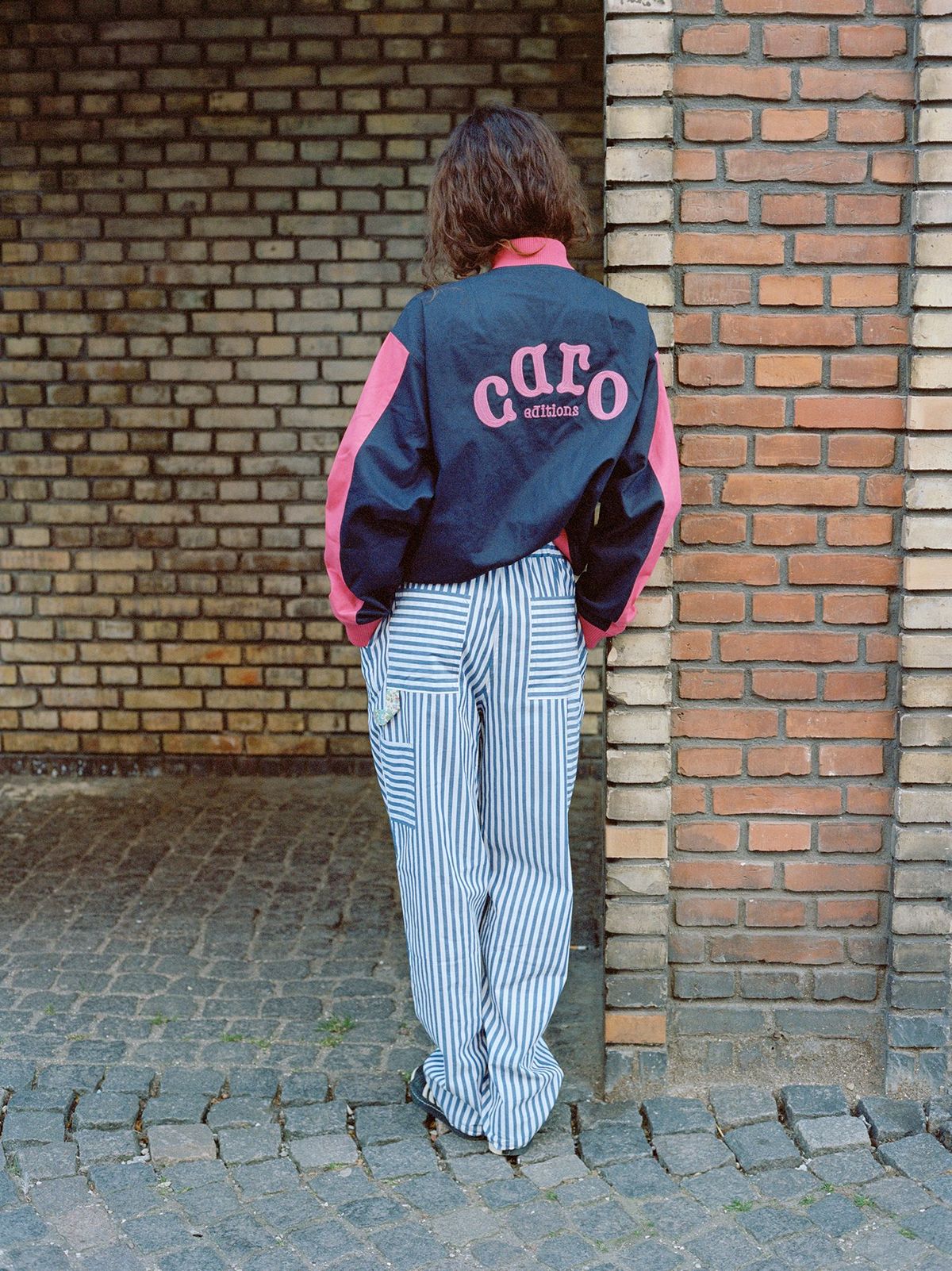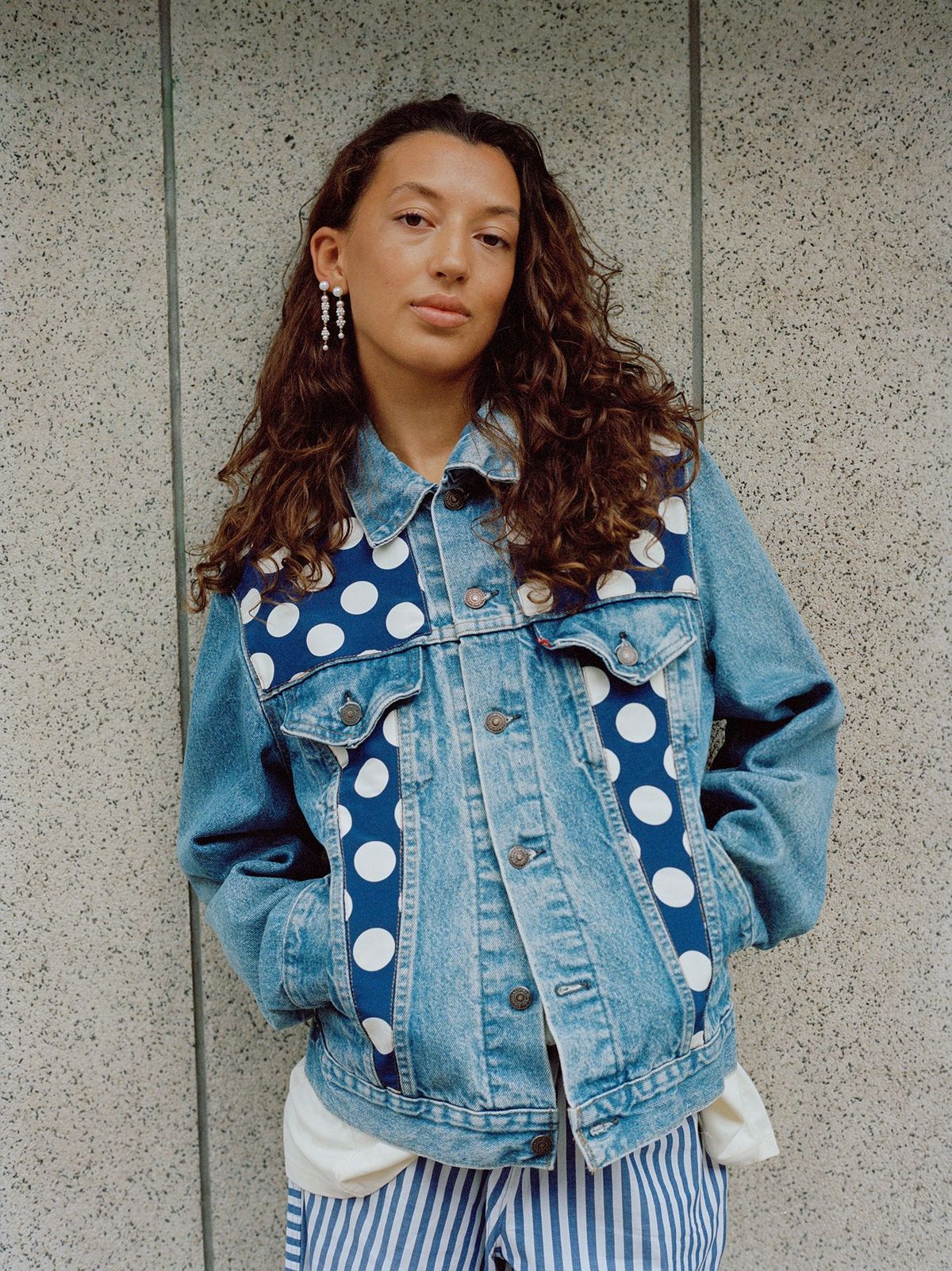 Speaking about the reasons behind launching Caro Edition, Bille Brahe says that it came from searching for her place in fashion beyond modelling. "I've been working for so many years, and modelling is something you do when you're young," she says. "Today, I have two kids, so I wanted something I could do here at the moment." And so, the self-funded entrepreneur built her own indie brand to rival the rest. But not without fear. "It is scary putting yourself out there in that way and waiting for how the world is going to take it", she says. "It is scary but fun."
Aesthetically, Bille Brahe is the first to describe Caro Edition as quintessentially Danish. "When you see the girls on the street here, they have fun with their fashion," she says. "They're not scared of colours." And fun permeates every aspect of Caro Edition, not only in the playful prints and bright colours but also in the silhouettes. "I care about shape. A good-shaped coat and dress." Fit is crucial to the designer when crafting her collections. "I always ask myself 'Does it feel comfortable? Can I have fun in this?" she says.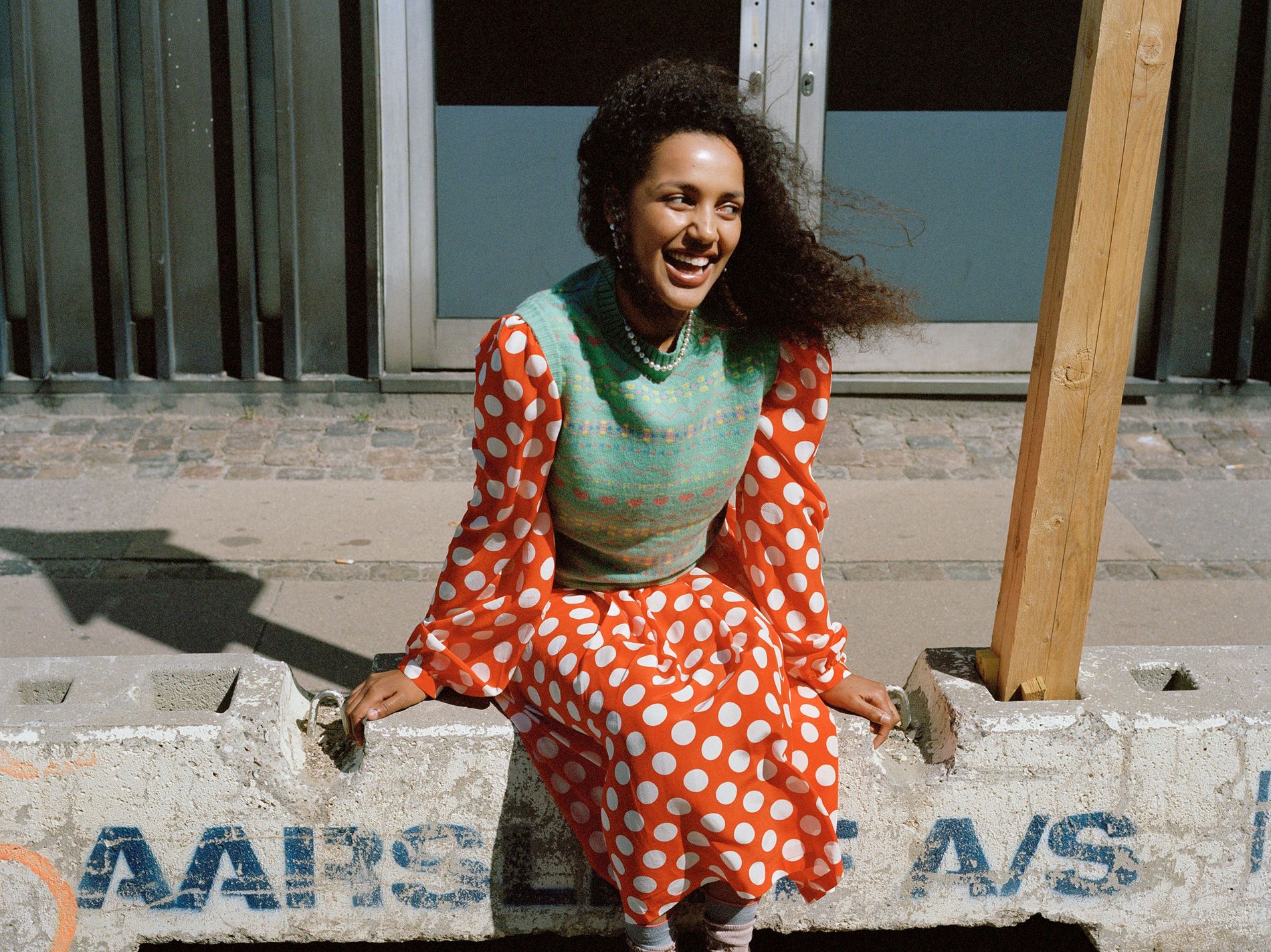 Regarding design, Bille Brahe doesn't want to think about fashion. Instead, she bases her designs on intuition, what feels good and what feels natural when you put it on," as she puts it. While the model is heading up the creative direction for Caro Editions, Bille Brahe doesn't have a background in design. "I work with very talented designers who help me realise my ideas," she explains. However, her sense of style is undeniable, and she attributes her design knowledge to her modelling days. "I feel like it was almost the best way for me to learn. Being a model for 10 years straight, I saw how the designers mixed and matched things."
The very first of those ideas was the long A-line silk dress with pleated trim and a mod-like bow in the back. In a way, it has already become an icon for the brand returning for its second and third drop. "Being the first piece I designed, I want to keep bringing it back," the designer explains. "I'd say it fits everyone, and you can wear it with both flip flop and heels. And it comes in every print, checks and polka dots."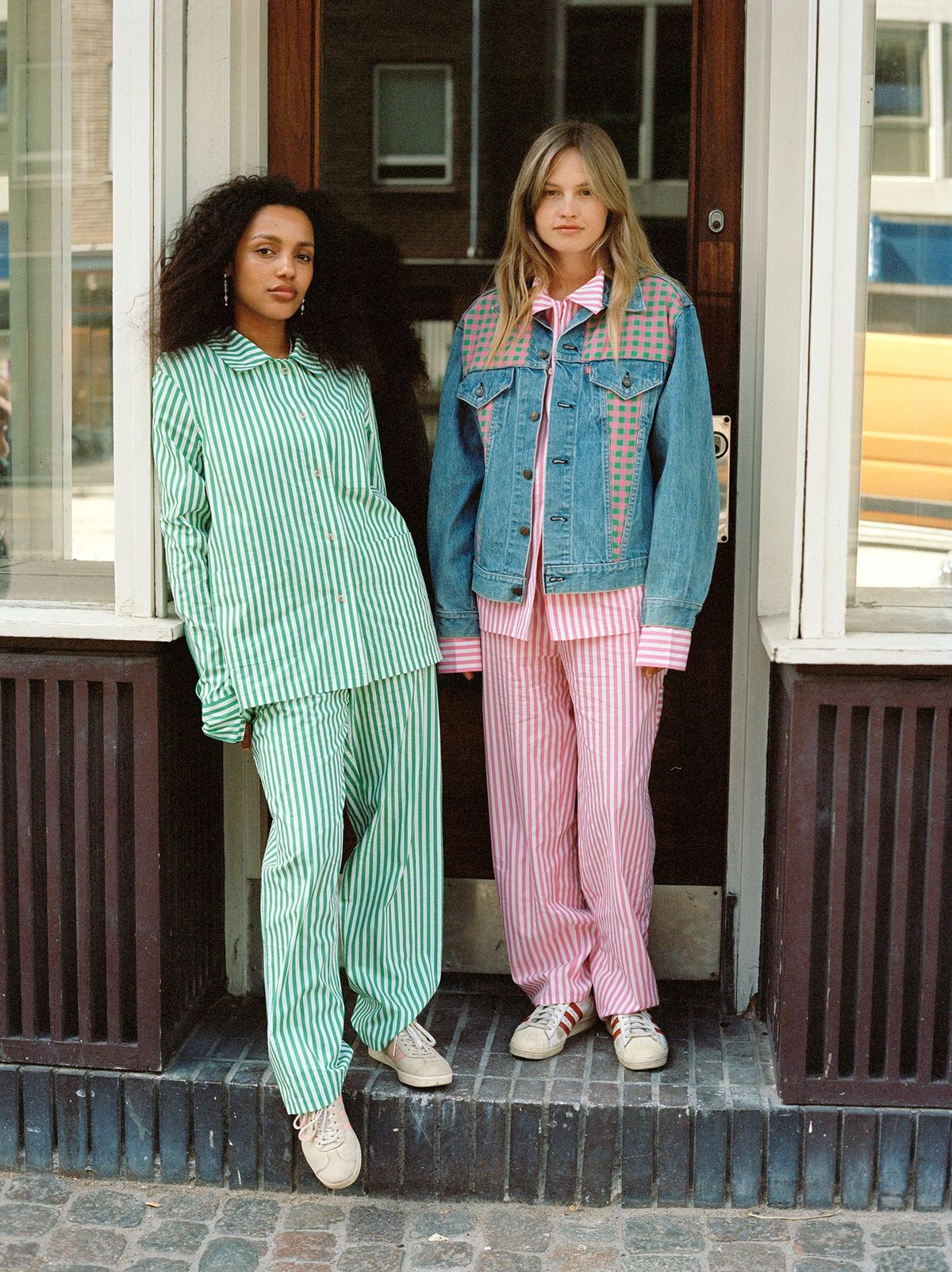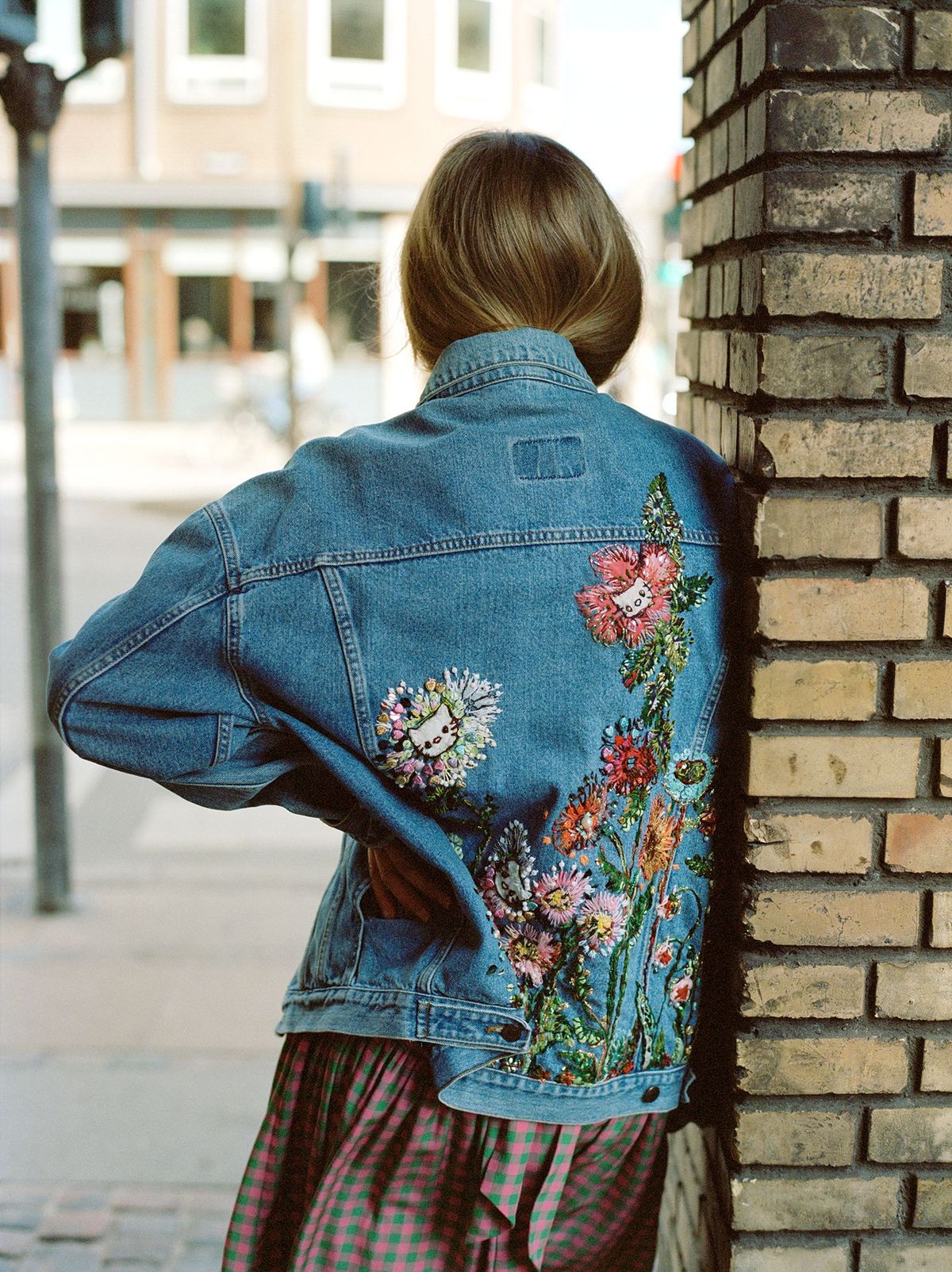 In September, we can look forward to the second drop of Caro Edition. "We're actually calling it our first collection as it is the first big collection," Bille Brahe explains. Building on the capsule collection, the Caro Edition universe will expand to include accessories, sleepwear and much more. One standout to look forward to is the brand's new flower prints. Yet while new prints are being introduced, it is important for Bille Brahe that the old season isn't forgotten. "It is important for me that each season can be mixed and matched," Bille Brahe points out. "People should consider Caro Edition an investment you can wear for a long time and not have to buy a full collection each season."
And while eclectic in its expression, with quirky prints and singular silhouettes, this is precisely what Caro Edition manages to do. There is a timelessness in the vintage-inspired line-up, and without a doubt Bille Brahe's Scandinavian cool-girl style will spread like wildfire in Copenhagen – one striped cotton co-ord at a time.