Reinventing a classic is never an easy feat, but Copenhagen-based mfpen and French shoemakers Adieu Paris have succeeded with aplomb
"As the derby and the loafer are probably some of the most iconic menswear footwear staples, it's very hard to work much with the design," mfpen designer Sigurd Banks tells me. So instead of adding to the famed derby and loafer design for the brand's collaboration with French shoemakers Adieu Paris, he went the opposite way and simplified it.
"I decided to reduce the details and simplify the shoes, by then creating a more interesting look but keeping the silhouette as it is. For example, on the derby we removed the stitching on the lacing panels. On the loafer we removed the fringes and the tassels, so the style comes with flat panels which makes them look very sharp."
On September 1, the fruits of their labours will be unveiled, with derbies and loafers, both available in black and a deep brown espresso polished leather, hitting shelves. And in good news for all, the collection comes in unisex sizing.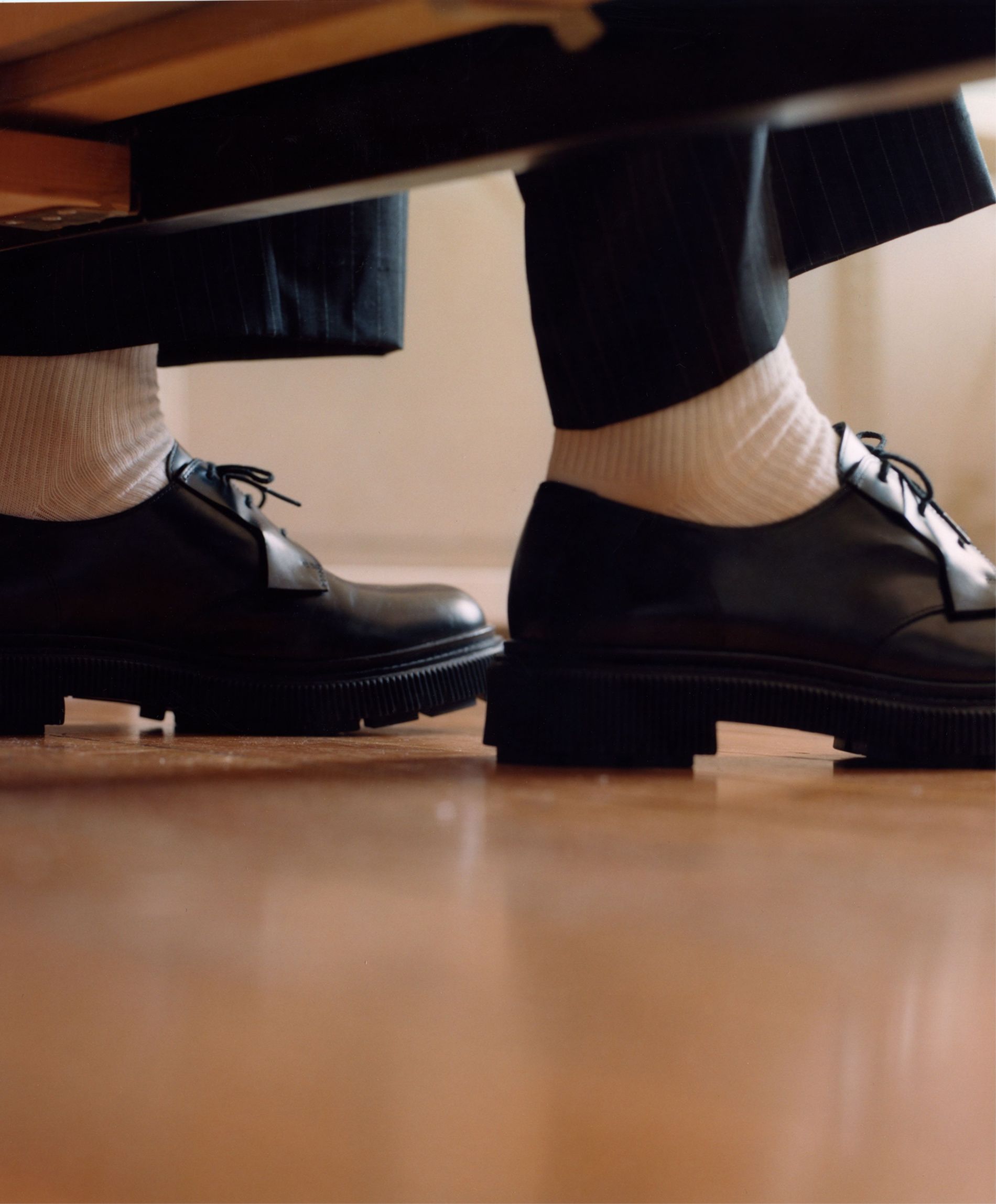 Photo: Halfdan Venlov
"It all felt very natural, as both Isabelle [Guédon - co-founder of Adieu] and I are fans of each other's brands," Banks says of the process. "The way we work aesthetically and with design is very similar by working on interpreting and modernising classics."
Having built a fan base for designing polished outerwear and relaxed knits with incredible fit and fabrics, Banks admits moving to footwear was a bit of an adjustment. "It's very different, but the starting point was the silhouette already designed by Adieu. So it was just up to me to define the designs and detailing," he explains.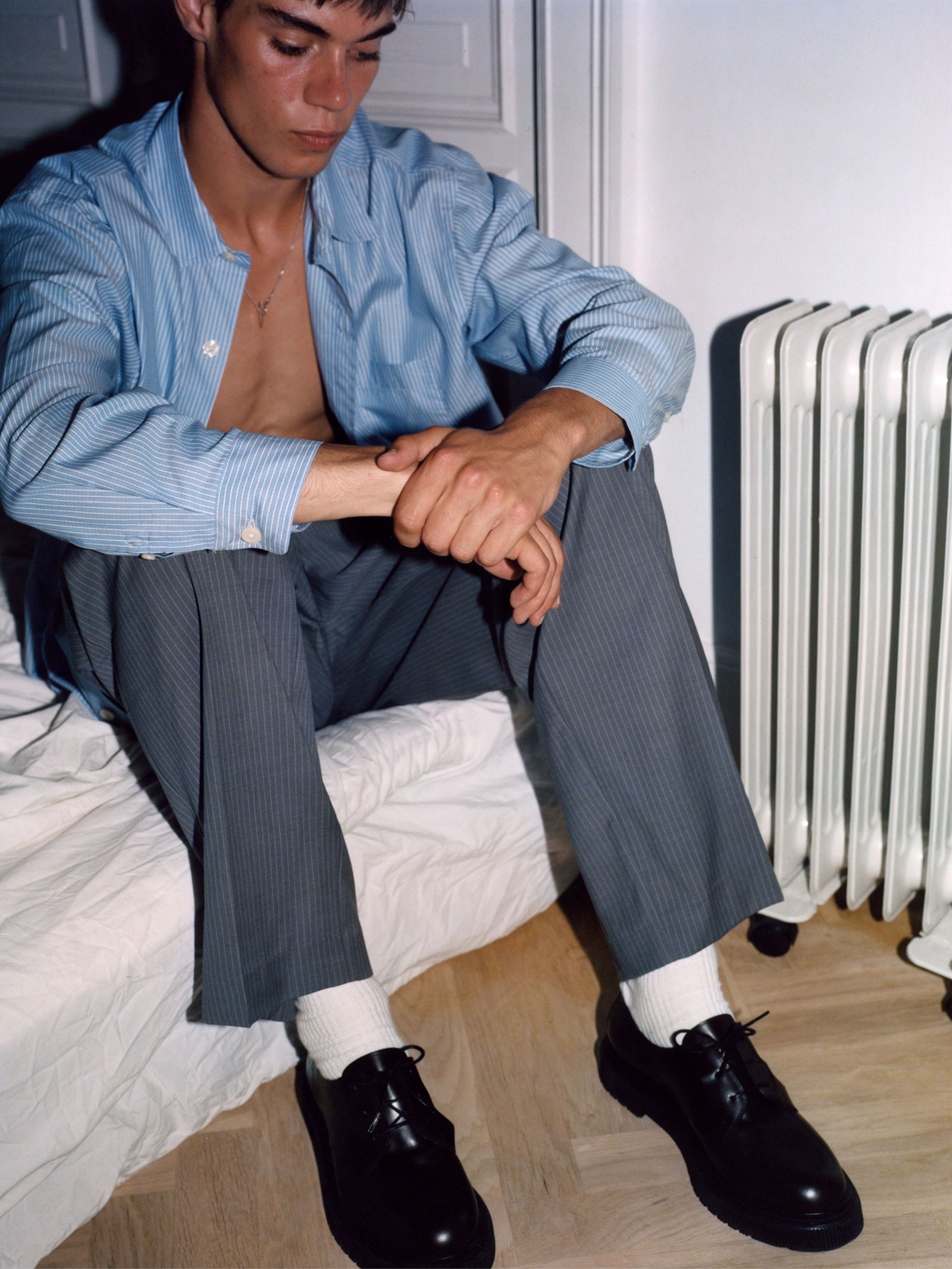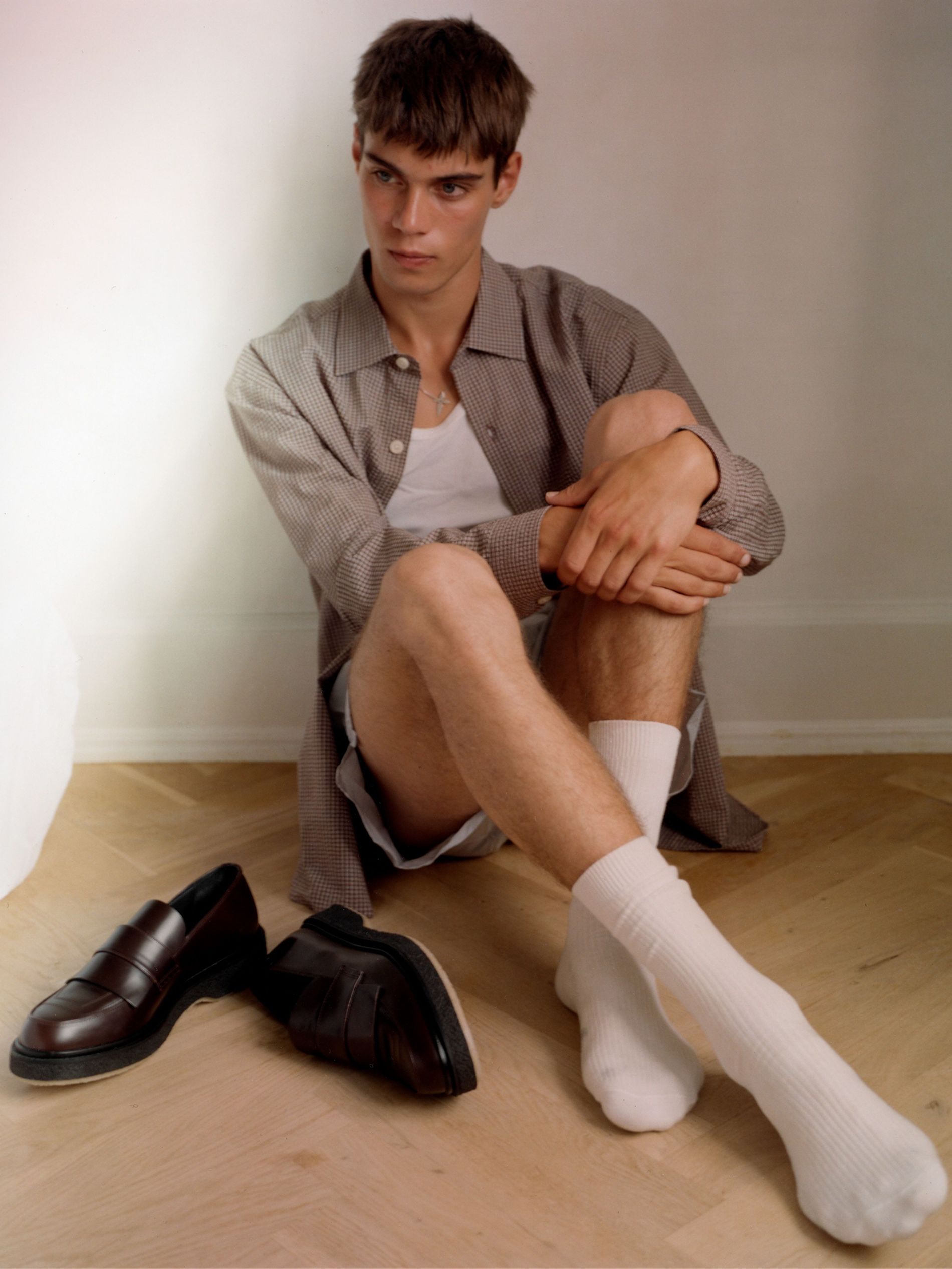 "When I work with garments, such a big part of the design process is the fit and measurements plus the choice of fabrics. With the shoes the last of the shoe is already made by Adieu and the choice of material is leather. So you have to work on different parameters."
True to both brand's' values, sustainability is at the heart of these shoes. Banks explains that while this might be his first foray into footwear it isn't the first time he's thought about it. "Some seasons ago we had a collaboration lined up with a major shoe brand, which, due to a sustainability conflict, was cancelled."
And what more could you want? Shoes that stylishly take you places, but help you tread lightly.
Prices range from €390 - 470