Mastering the art of metamorphosis, Sofia Geideby was crowned the winner of Style & Colour Trophy's Nordic leg. Here, Vogue Scandinavia gets to know the intricacies of her victorious 'colour-contoured' look
Swedish hairdresser Sofia Geideby recently earned top honours in L'Oréal Professionnel's Style & Colour Trophy competition, marking its return to the Nordic region. Founded in 1954, the competition is the longest-running hair competition in the world for professionals. However, this year, the format was expanded upon, inviting the competitors to a competition show set up facing the challenge of creating a complete transformation in just four and a half hours – all while cameras rolled
This year's theme, Meta-Morphosis, added to the suspense as professional hairdressers and CGI artists had to showcase their most transformative creations. Geideby's winning entry, aptly named 'Mother of Pearl,' captivated judges with its intricate pearlescent shades and daring transformation – much like the natural evolution of the namesake mineral.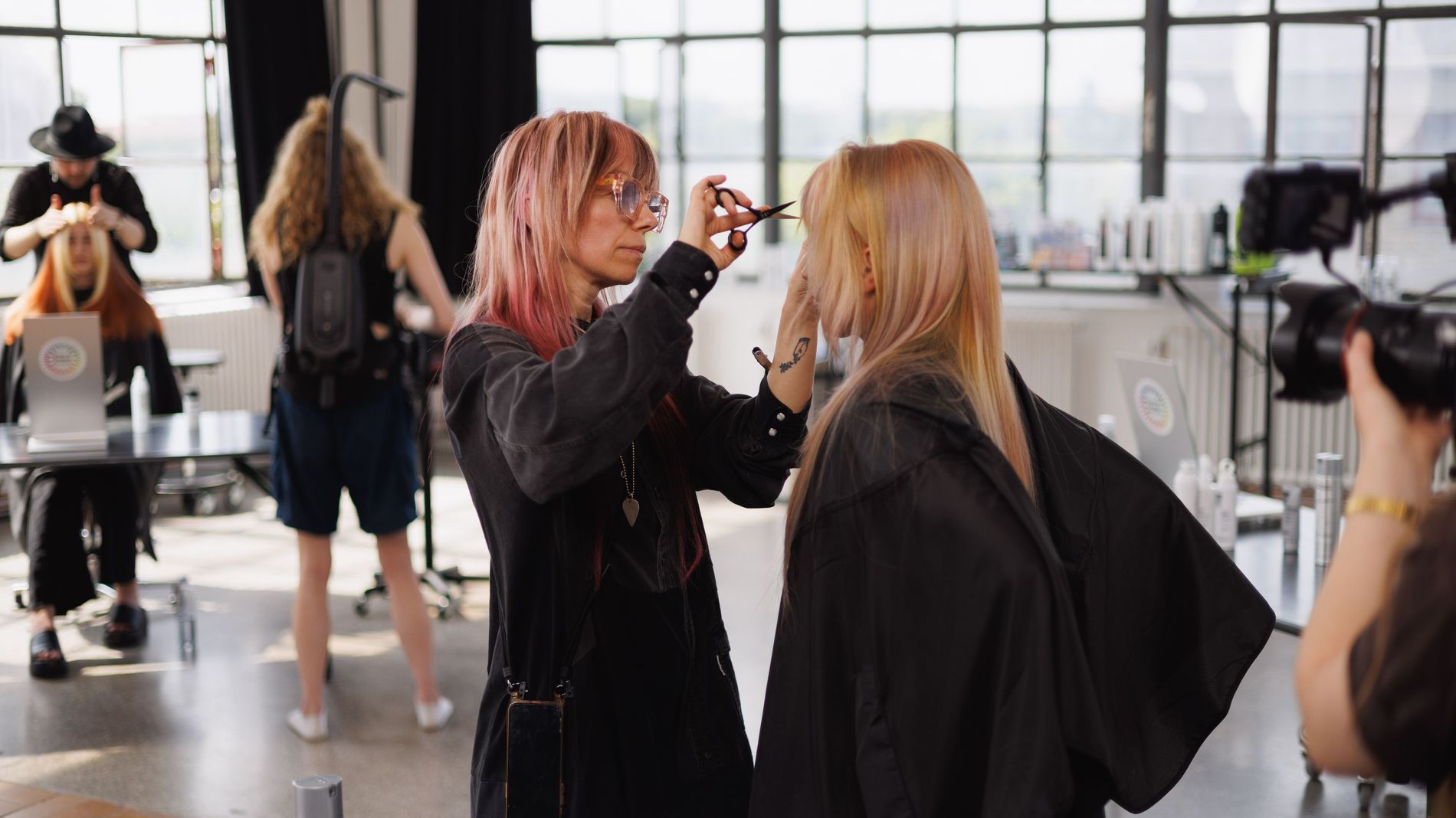 According to the Nordic judging panel – comprising Heidi Grosen Petersen, Sidsel Marie Bøg, Mark Martens-Anderson, and Siobhán Jones – Geideby earned the accolade for demonstrating her "exceptional grasp" of the theme, "approaching the challenge with unwavering enthusiasm." An enthusiasm that permeates every facet of her life, from thrilling competitions to the daily grind of working on the floor.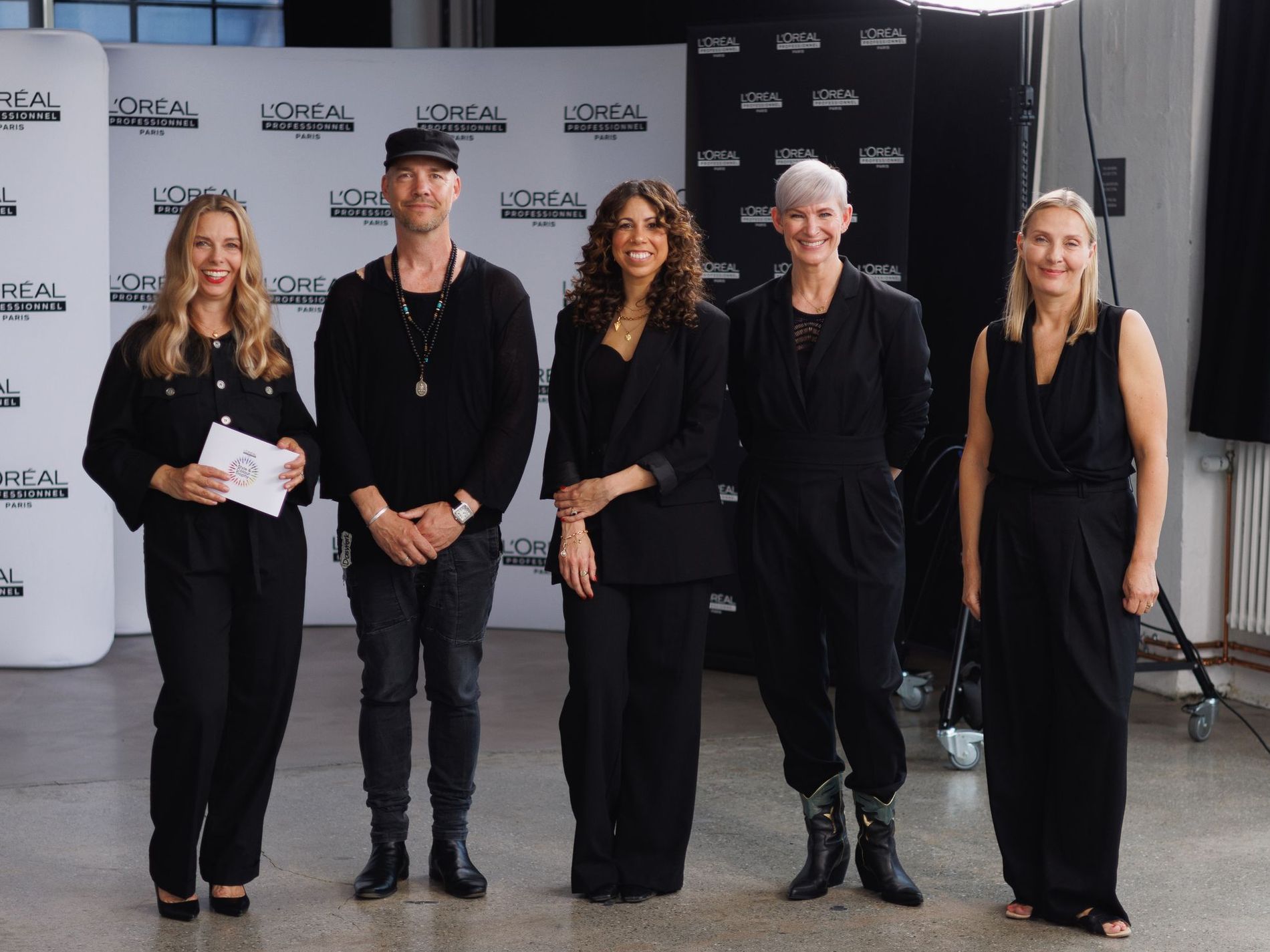 The Nordic panel of judges: Heidi Grosen Petersen, Sidsel Marie Bøg, Siobhán Jones, Mark Martens-Anderson and host Monica Berg Dowling. Photo: Leonard Gren
"I don't really do normal office hours. You can't when you do what I do and love it," says Geideby. We are sitting in the back kitchen of her impossibly trendy Södermalm salon, Little Faktory, which she owns and operates with her boyfriend, artist and designer Johan Schalin. Sipping from a Gustaf Westman-designed bright pink, bulbous cups, Geideby mirrors the salon's eclecticism, with her hair oscillating between bright red and shocking pink, black wide-brim glasses framing her eyes, and an array of jewellery designed by Schalin adorning her fingers.
Designed by local architects Westblom Krasse, the space is a feast for the eyes, replete with Instagrammable interiors: pale-blue lavatories feature whimsical mirrors, while orange accents and industrial details are offset by neon signage. Despite being open for merely a year and a half, the salon has, undoubtedly, become a hotbed for both the casual trim and shape-shifting transformation. And it's established itself as a go-to haunt for Stockholm's most stylish, but Geideby is quick to point out that her salon is a place for everyone, noting that her team is well-versed in curls, cuts and colour.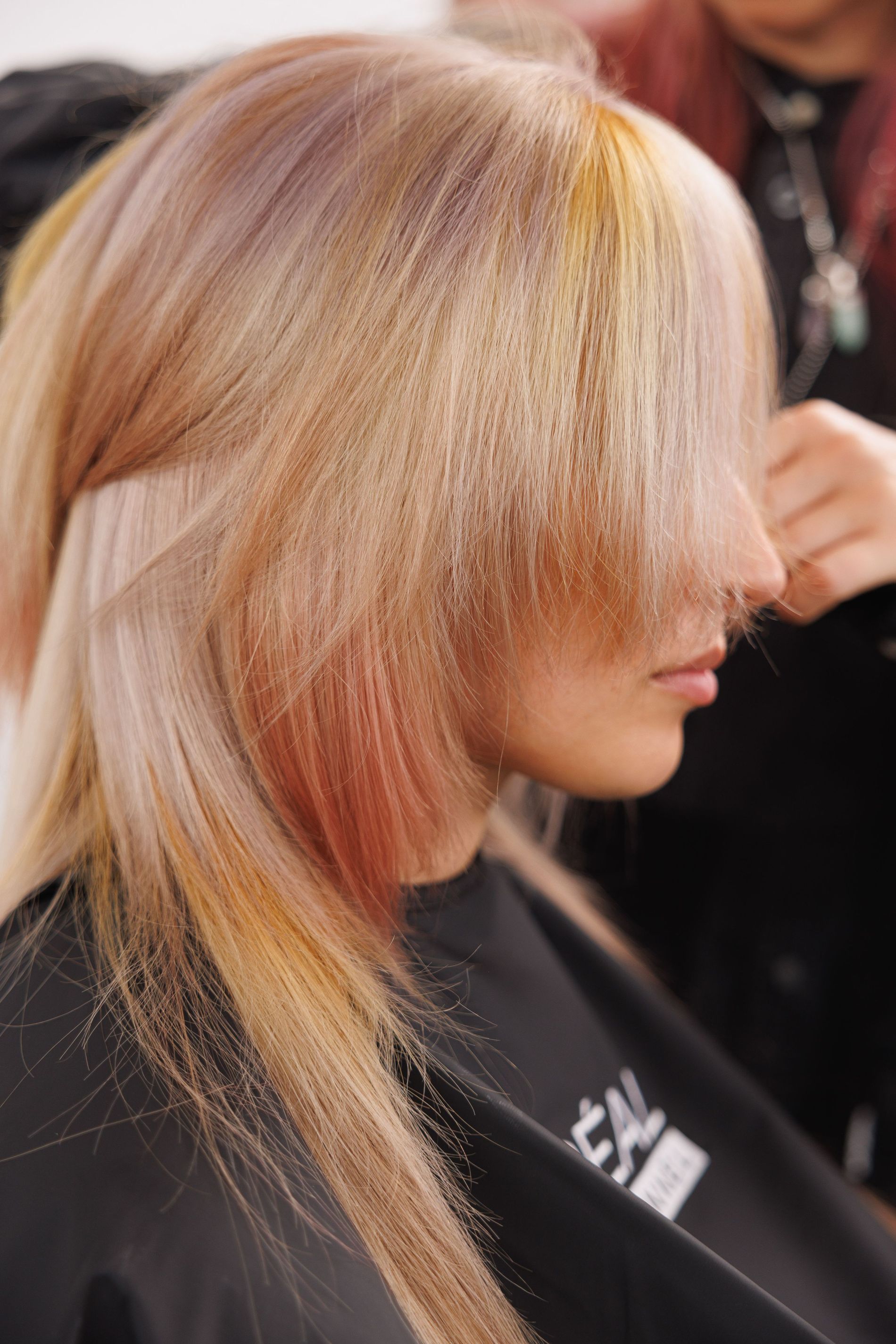 "What first attracted me to the competition was the theme," she says. "Big transformations are really close to my heart." For the competition, Geideby turned her model's black tresses into an ephemeral sheet of shifting pastel shades spanning the lightest yellow to budding lilac. A look that, according to the judges, "brought the theme to life in the most captivating way."
Big transformations are really close to my heart
Sofia Geideby
Geideby had to use bleach – and a whole lot of it – to achieve the look. "When you do a transformation like this, you work together for quite some time," says Geideby, specifying that for this collaboration, the bleaching process carried on into the night, wrapping up at 3 a.m. "And then we were back at it at 7 a.m the next day."
Her idea centred on the transformation of a grain of sand. "How it changes into a pearl," Geideby explains, noting that this is where the name of the look came from. Geideby used what she refers to as "colour contouring", working with "lilacs "to create depths and yellows to highlight areas of the hair."
The pastel hues were slowly and meticulously added using a vast variety of shades to create shape. This is precisely what caught the eye of the jury.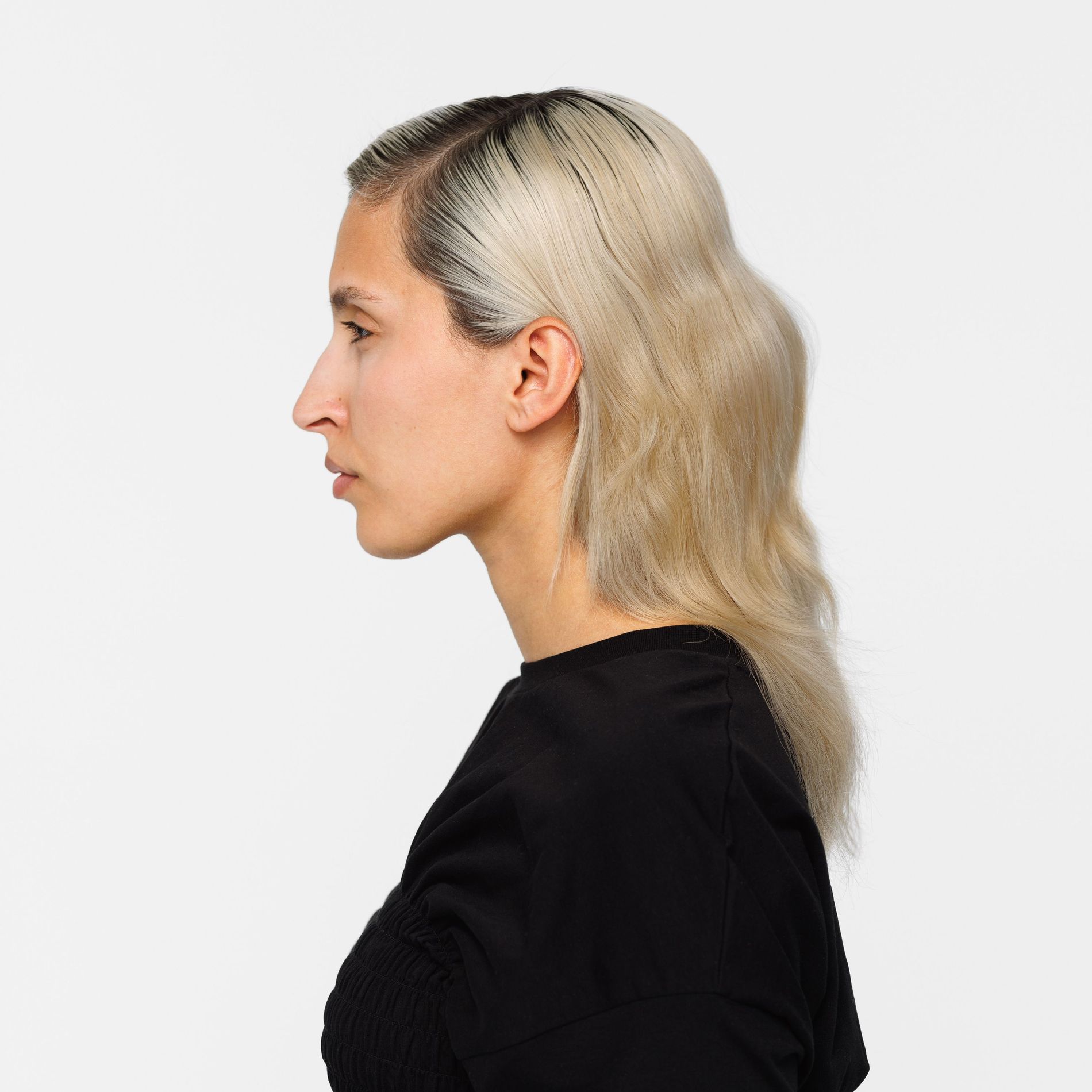 Sofia Geideby's model before the transformation. Photo: Leonard Gren
"Her mastery of advanced colour techniques, combined with the graceful blending of colours, showcased her visual and technical skills," the Nordic panel shared, adding that what truly distinguishes Geideby is her unique approach to hair and colouring. "With a fresh perspective, she explores proportions, shapes, colours, and details, infusing each with her unique style and personality."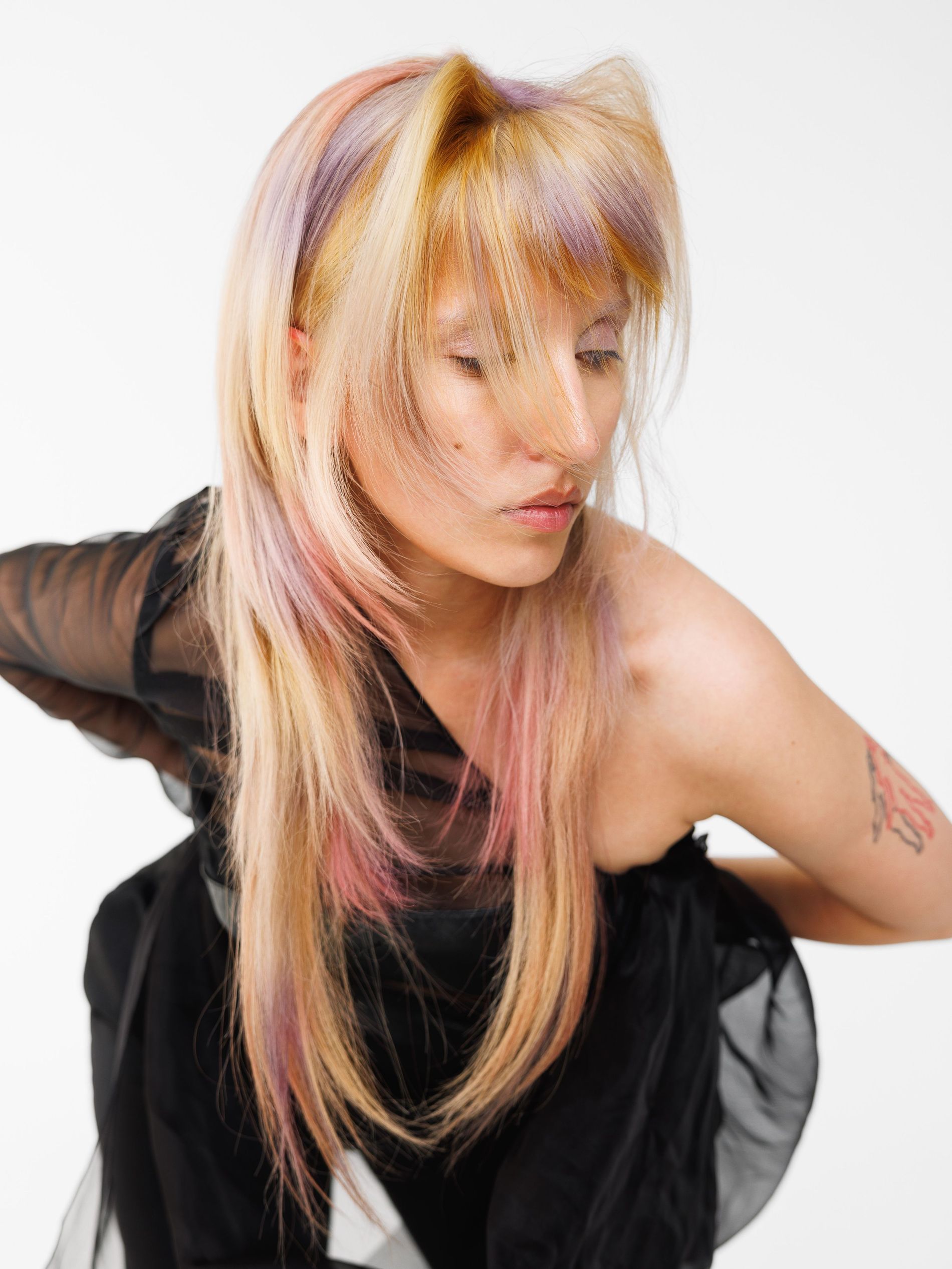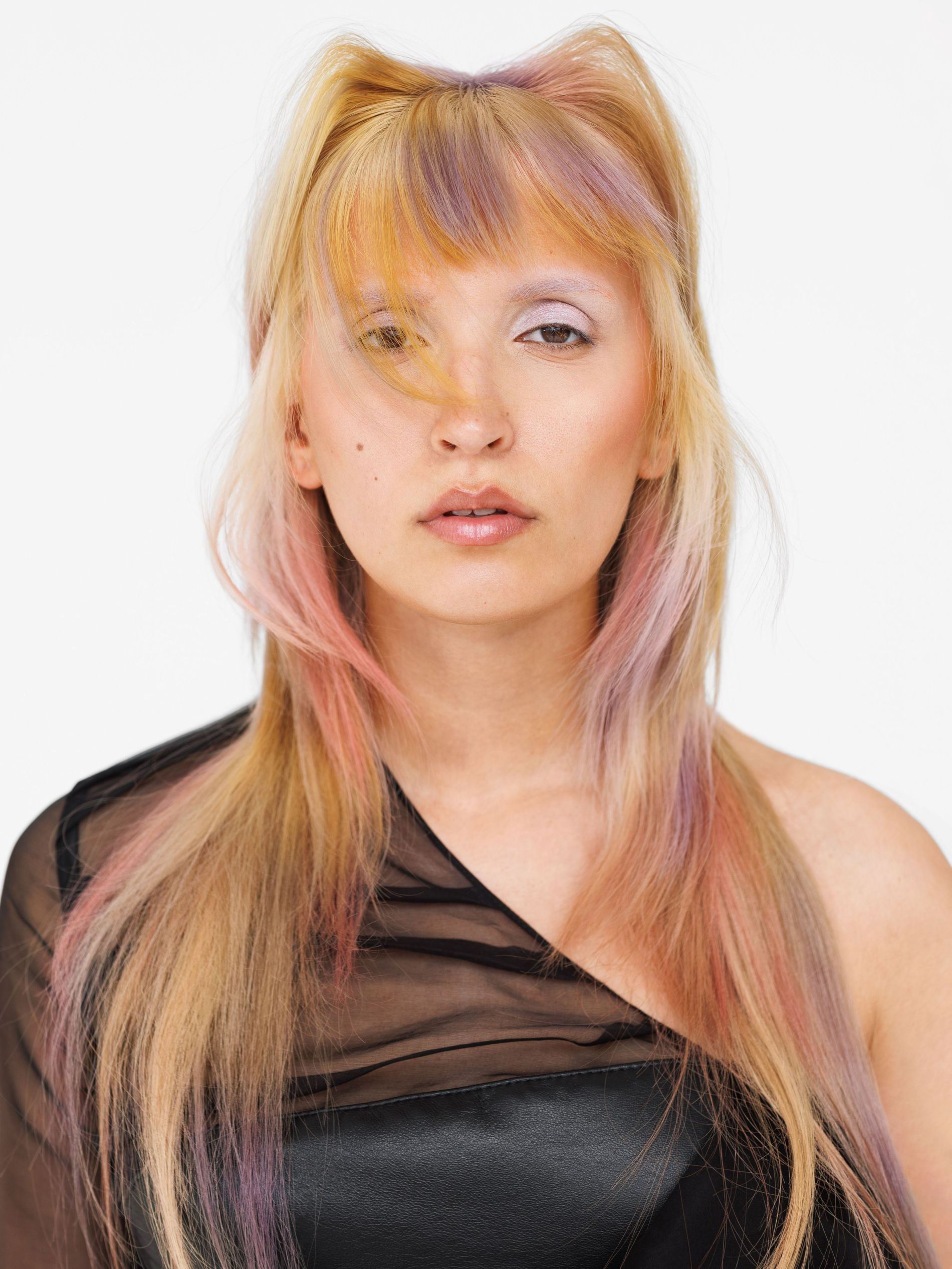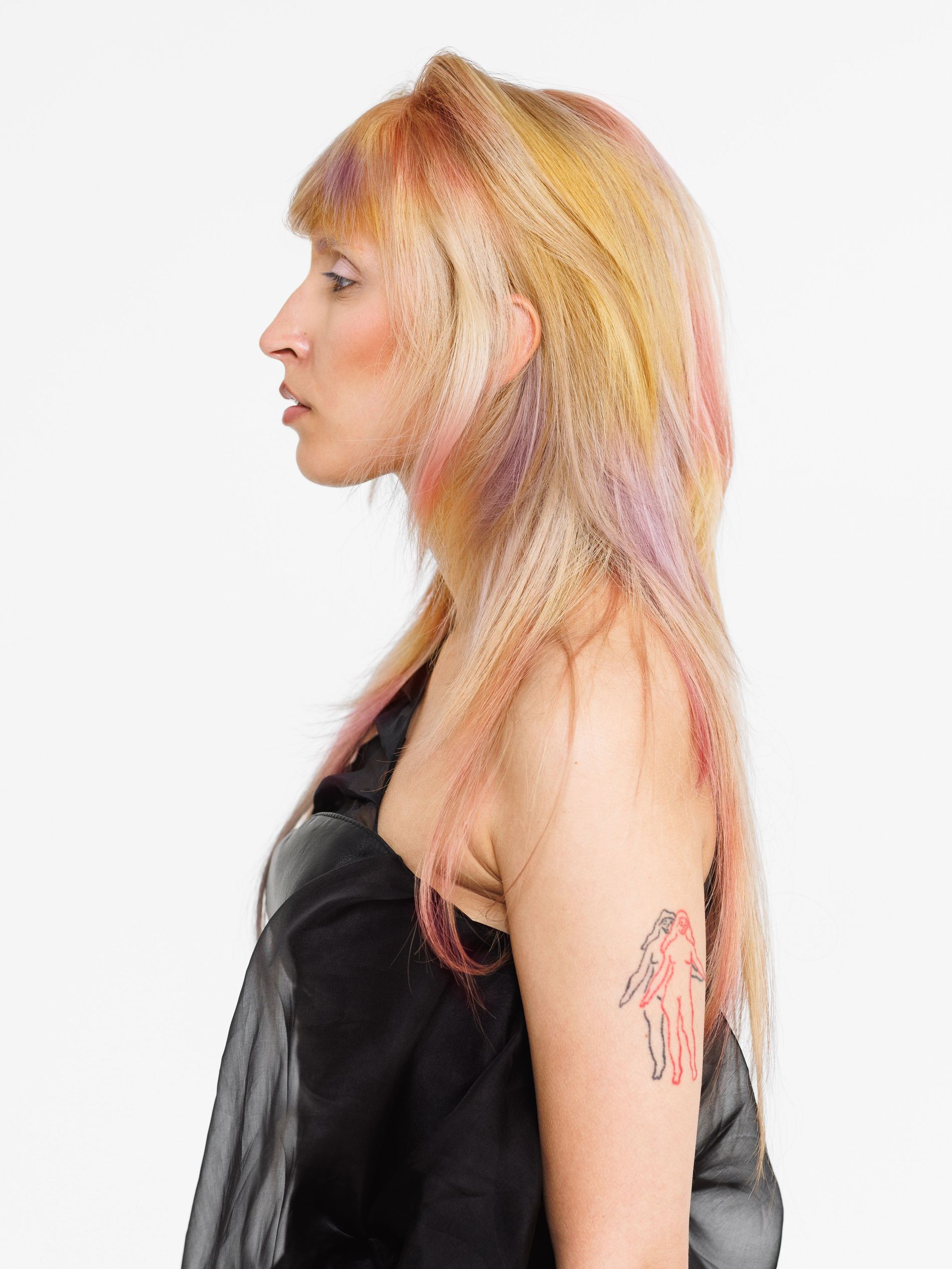 When asked about winning the competition, Geideby shares: "I was never sure I would win. You never are until it is announced." Geideby references the other competitors and their contributions, noting the skill and prowess of each and every one of them. "It was really, really close," she says. When she was told she had won the competition, Geideby felt "euphoric." "There's always this big release of stress and emotions," she says.
Geideby had to keep her win under wraps until the competition finale aired. "It is good that I can keep a secret," Geideby laughed. "It was fun. I'd hint at knowing who had won but didn't tell anyone. Not even my staff." Their subsequent joy upon learning of her victory, she said, felt like "winning all over again."
Discover your nearest salon for a L'Oréal Professionnel transformation here
Watch the thrilling finale below: