Who really is the Dapper Dan or Iris Apfel of Norway? This new campaign ventures to find out
"Norway's approach to style is historically safe, practical, and minimalist," says Kaia Kongsli, the head of marketing at Steen & Strøm. It's a statement that rings true, for the most part, across Scandinavia – with functionality often coming before frivolity in our wardrobes. Which is why Kongsli, and the Steen & Strøm team, have unveiled a spring/summer campaign that is all about encouraging more bravery and individuality in Norwegian style. "We see more and more people finding their own style, and being less influenced by having what everyone else has," Kongsli comments. "Still, Norwegians like to have the verification of not being the first." Cue 'The Originals.'
Harnessing the talents of Norwegian photographer Morten Borgestad and stylist Alva Brosten, the campaign brings to life three unique characters, designed to "spark conversation and encourage Norwegians to explore their own original style," according to Kongsli. "Fashion is supposed to be fun, a way for you to show the world your personality without using words. We hope more people will be inspired to do so," Kongsli comments.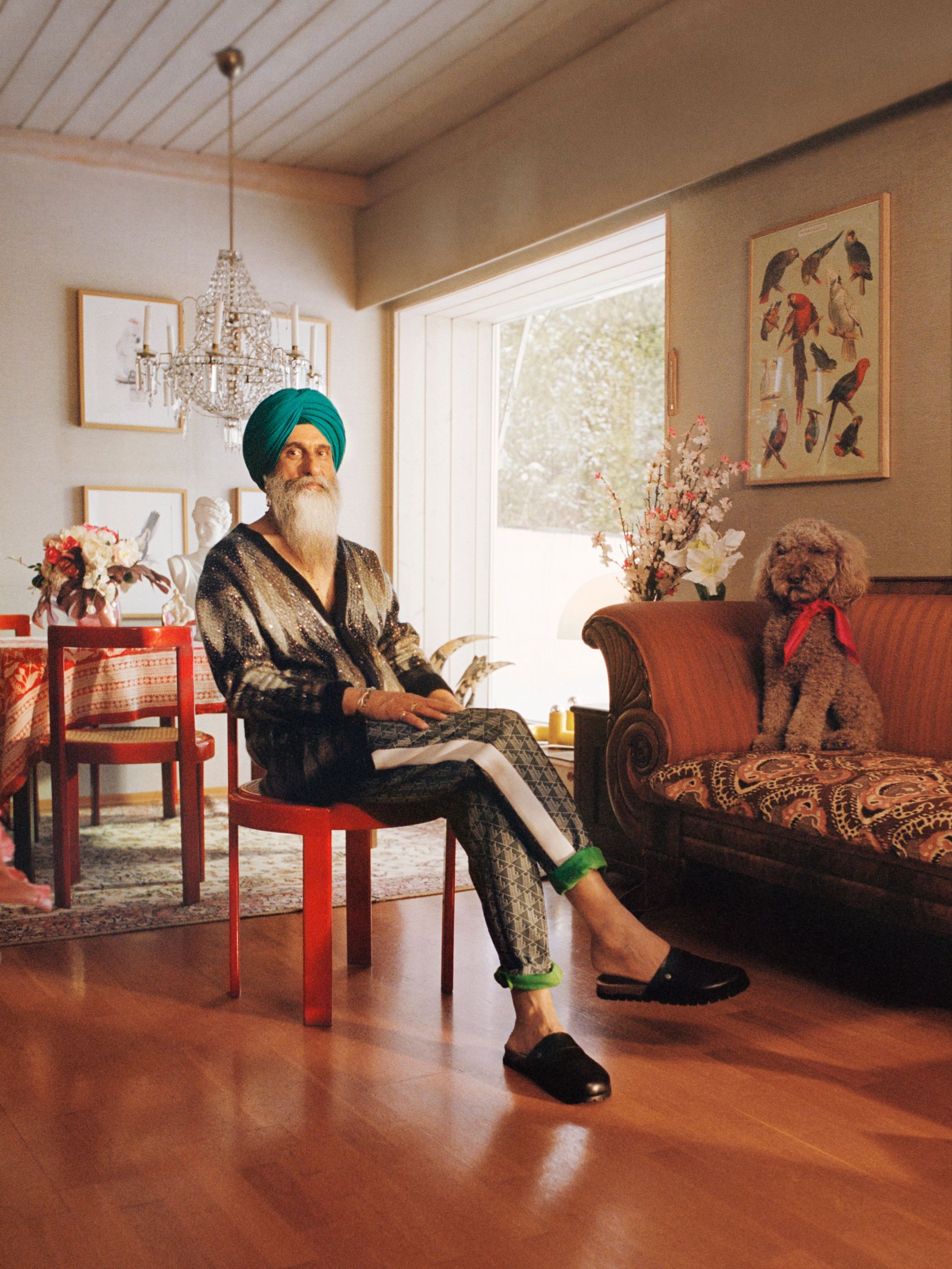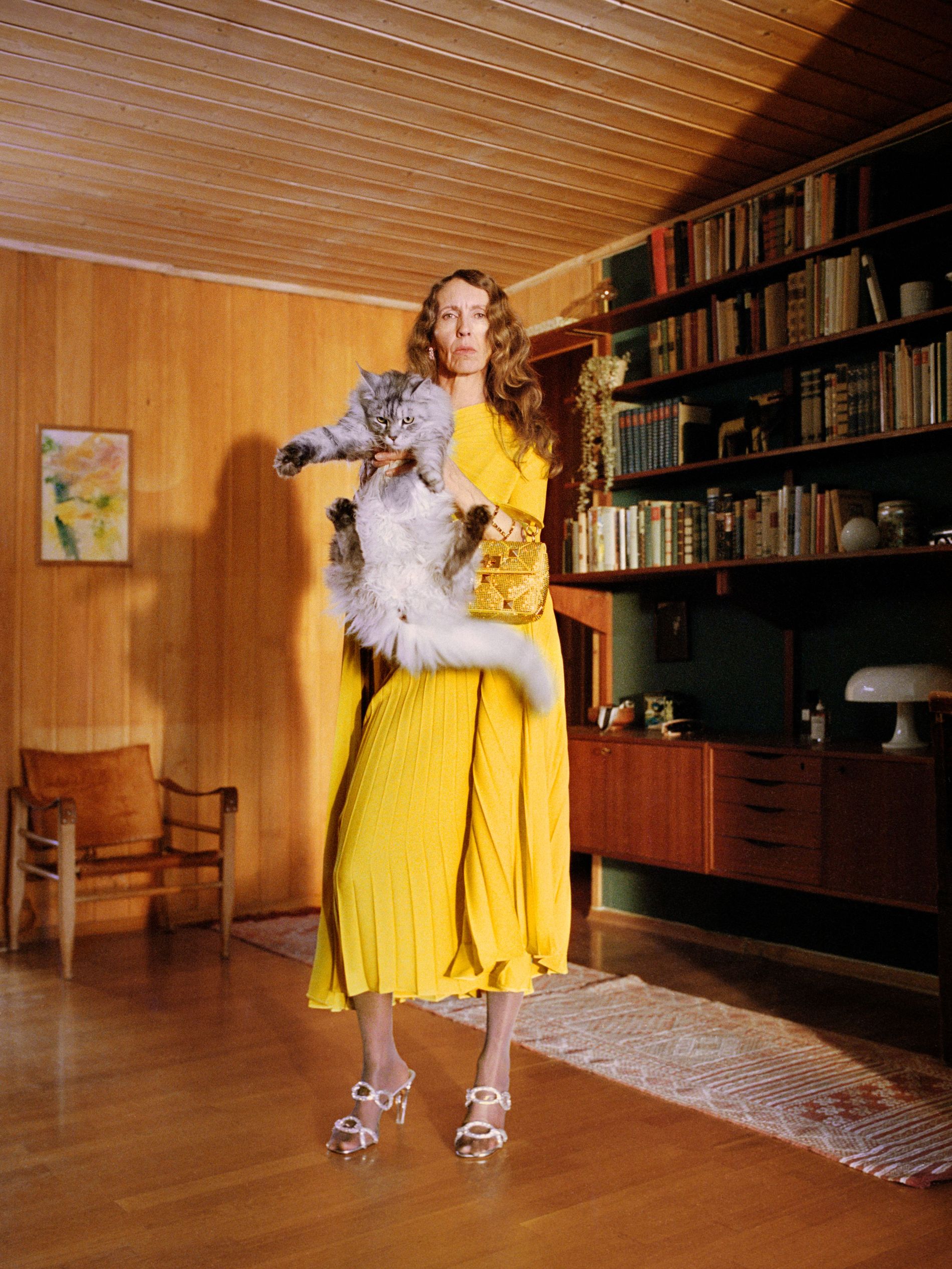 The first character of 'The Originals' is Singh, a flamboyant '50s inspired man and his dog. The setting is eccentric, extravagant and a bit much – just the way it was supposed to be. "We wanted Singh to wear something usually associated with younger style icons such as Harry Styles and Timothée Chalamet, and therefore chose to dress him in a deep v-neck cardigan from Celine," Kongsli explains. He looks comfortable, chic, but most importantly, like somebody you believe exists.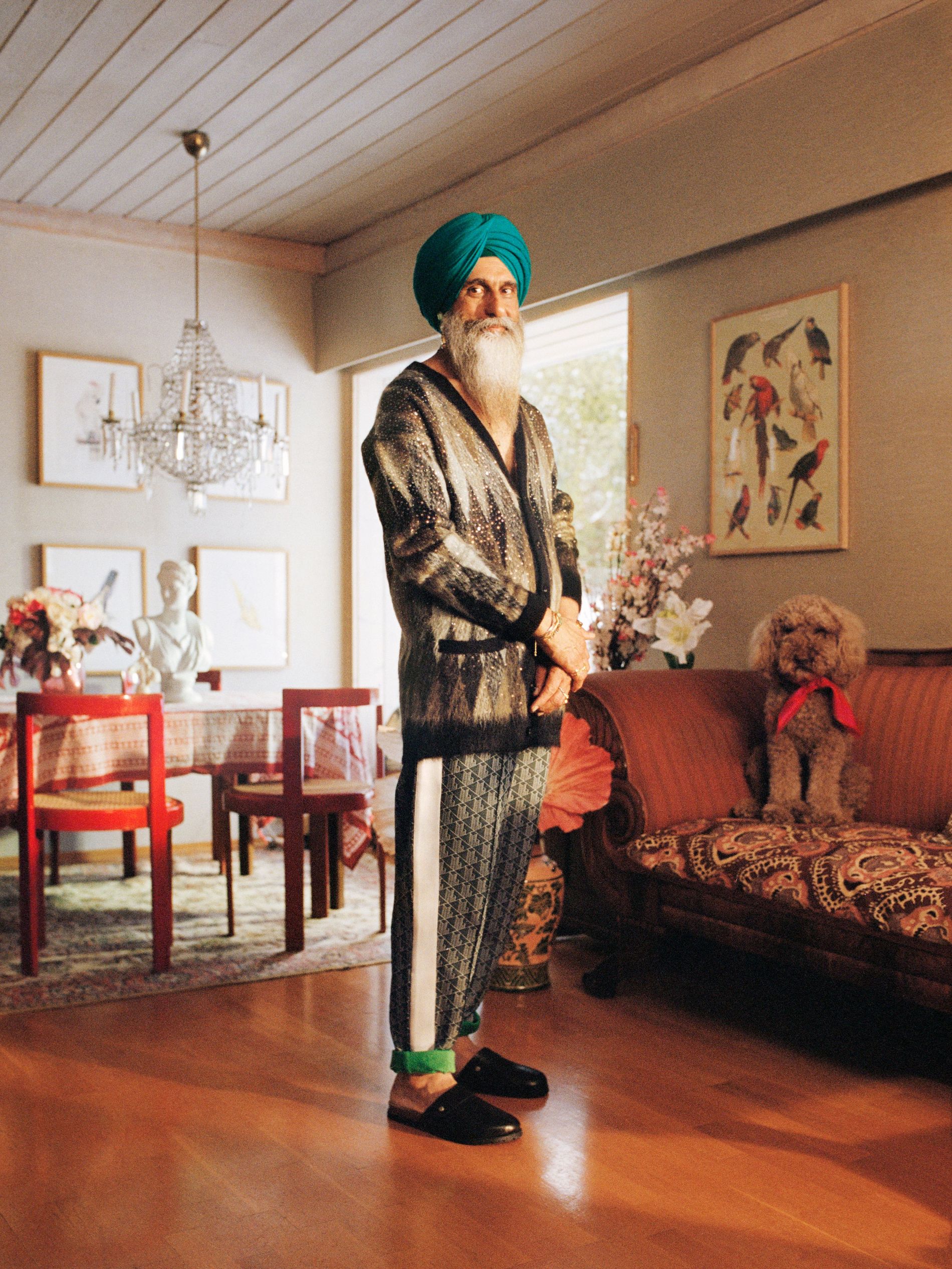 Singh wears: Cardigan, Celine. Trousers, Lacoste. Loafers, APC. Jewellery, Caroline Svedbom. Turban, Singh's own. Photo: Morten Borgestad
For the second character, the campaign showcases a woman often overlooked by the fashion world: stylish women in their 40s and 50s. Anne Stine was born. "We wanted her to be carefree and glamourous, but still rooted in a Scandinavian setting," says Kaia Kongsli. In a classic Scandinavian mid-century setting, Stine sports head-to-toe Valentino an is the picture of strength and liberation.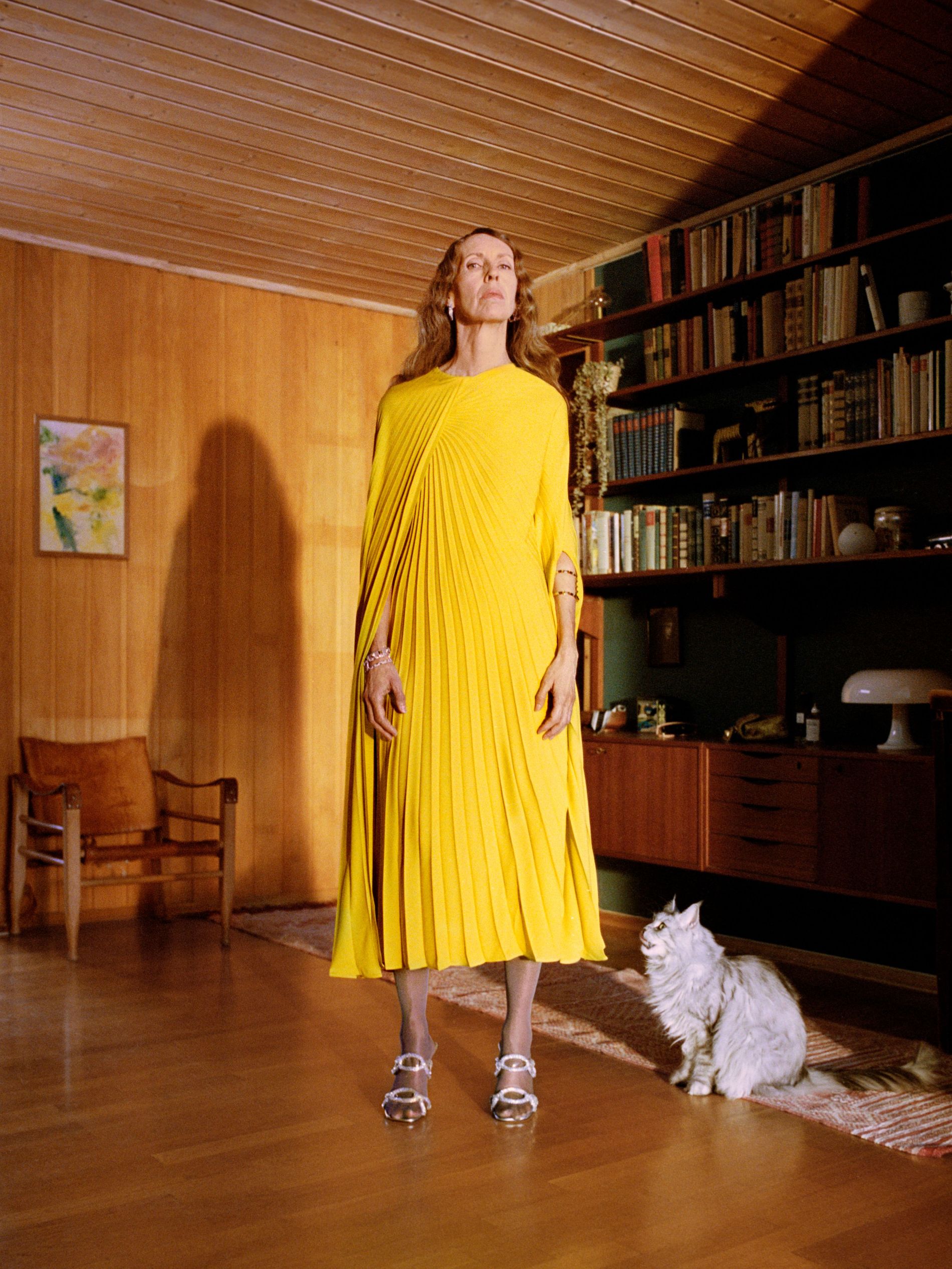 Anne Stine wears: Dress, shoes, Valentino. Photo: Morten Borgestad
For its last character, Mina Valentina, Steen & Strøm wanted to create an independent, self-possessed girl in her mid-twenties. Presenting her own take on '80s power dressing, her style is "a bit quirky, but also serious," says Kongsli.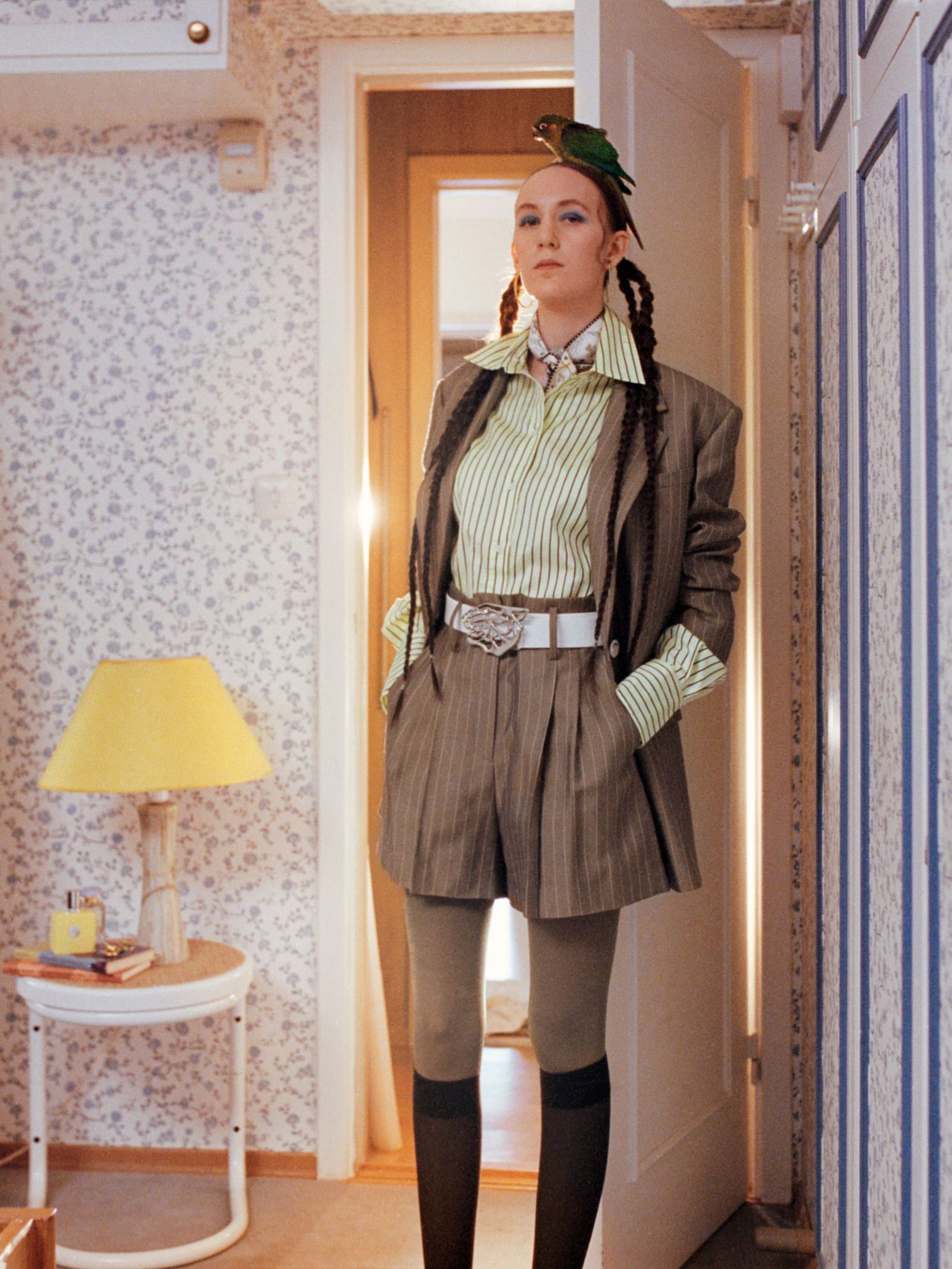 Mina Valentina wears: Shoes, shorts, shirt, blazer, Sandro Paris. Socks, Wolford. Scarf, Dior. Belt, Tiger of Sweden. Photo: Morten Borgestad
Photographer: Morten Borgestad
Stylist: Alva Brosten
Hair & Makeup: Sissel Fylling
Video: Marius Aaserud
Production: Trine Guttulsrød / Tina Agent
Client: Steen & Strøm 1797