Having a side hustle has been common for many creatives, but for Fatimah Gabriella setting up her podcast was something she felt almost compelled to do
Fatimah Gabriella is a young woman of many accomplishments. She's a fashion stylist and creative director, but recently she's added a new string to her bow – podcaster, as the host and founder of the ingenious Danish language podcast, Perkologi.
Her vision for it starting out was to create a safe and non-prejudiced forum for conversations between anyone with a minority background. Being a refugee from Iraq herself, Fatimah Gabriella saw the opportunity to start a channel of communication that would touch on some of the challenges that minorities face every day.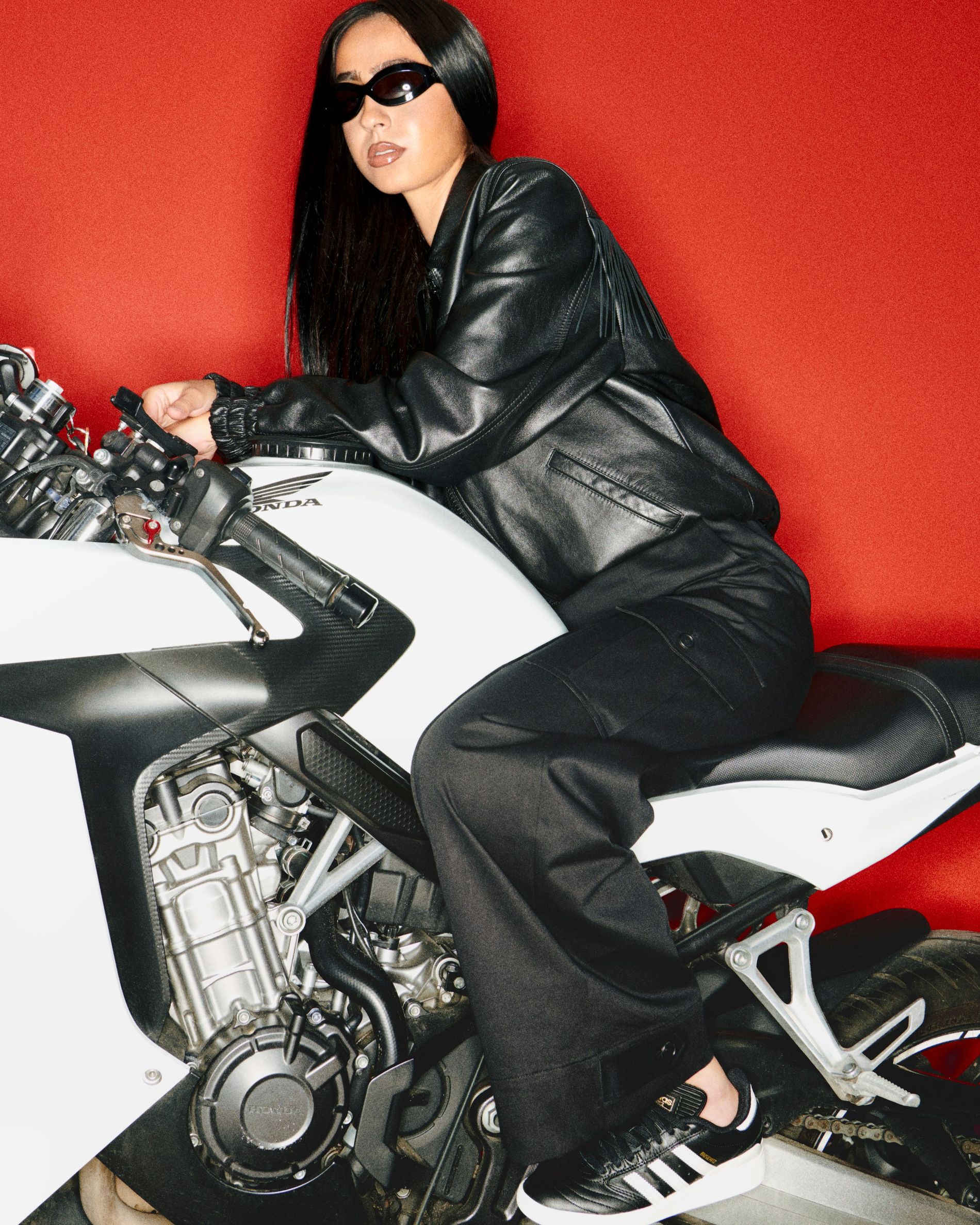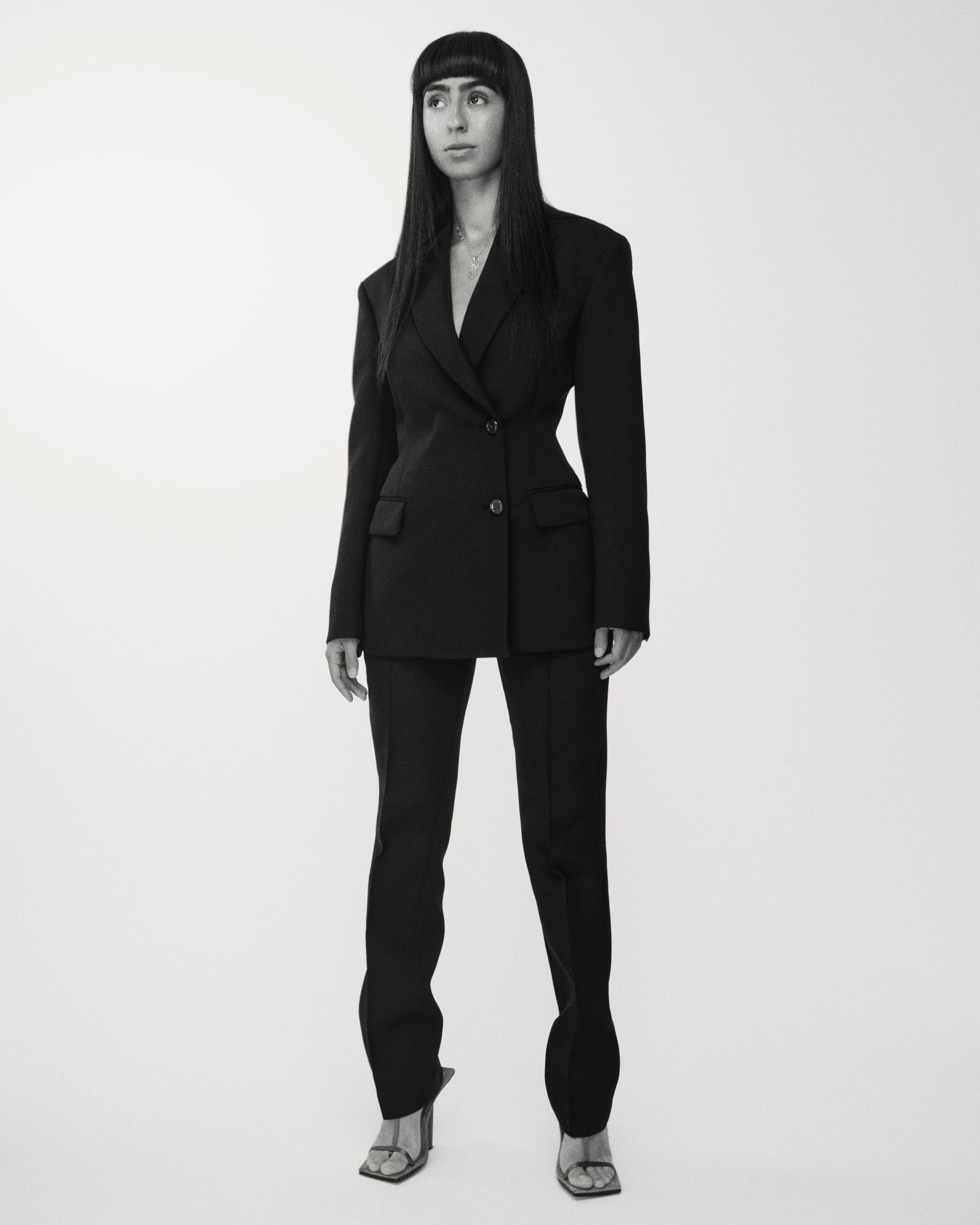 "This is my first time working on a podcast, which suits me. I like to try new platforms," she explains, "I want to cut through the noise, the bias and fluff – it was vital for me that the podcast was not advisory. We don't have the answers to the dilemmas we touch upon simply because no two stories are alike."
But starting a podcast can be tricky (of the process Fatimah Gabriella calls it 'grow-craft') and one thing that was important to her, and the concept of the podcast itself, was to ensure everyone's voice was heard. That's why the topics and themes of it are all crowdsourced, chosen by Fatimah Gabriella's Instagram followers who submit ideas. And past discussions have included feeling the need to smile just that little bit wider at the airport in order to dissuade any attention to wearing a hijab. Her guest list is eclectic – including everyone from international model Salma Badeh, journalist Ayşe Dudu Tepe and TikTok influencer Maymi Asgari, to name a few.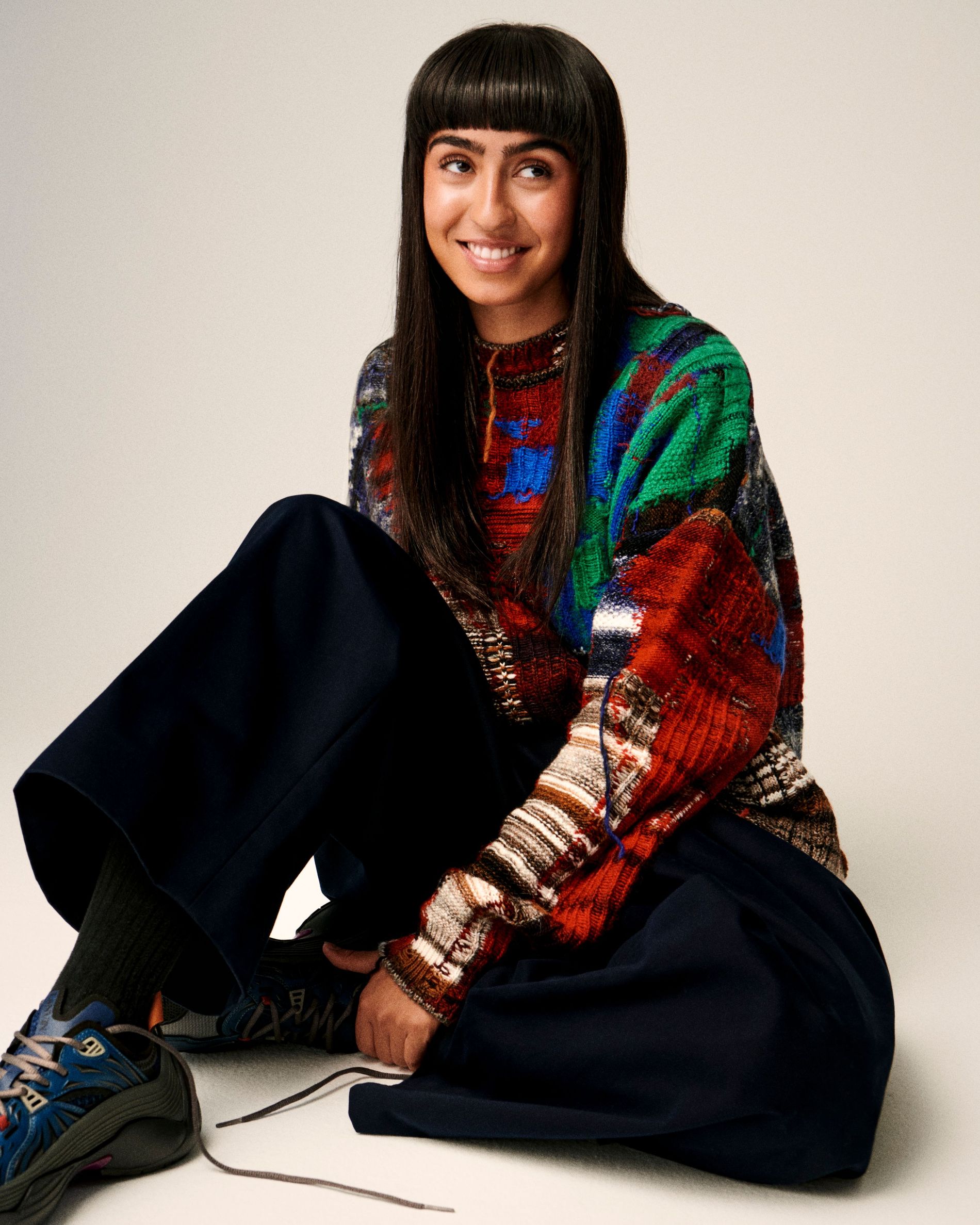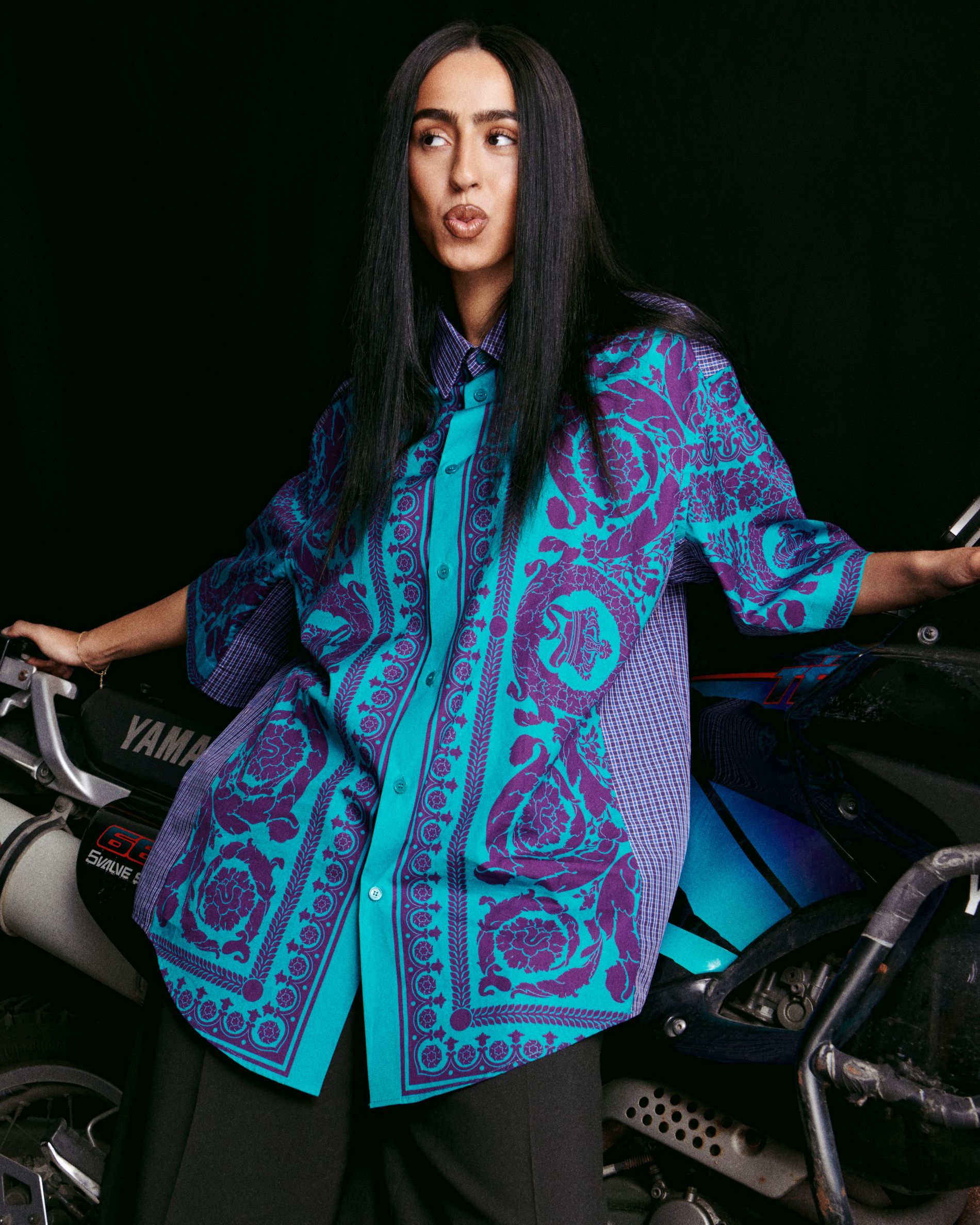 When I meet Fatimah Gabriella, in Copenhagen where she's based, she's easily spotted in the fray of people – dressed in grey cargo pants, a black t-shirt and fierce black fringe. But first things first, what inspired her to pick up a mic? "I came here [to Denmark] as a refugee when I was 7 – it was a huge cultural upheaval for my whole family," she explains. Representation in the media is getting better, certainly, but there is still a lot of unpacking before the community's DNA is distributed equitably. What changes would Gabriella like to see to ensure we arrive at a valid inclusion?
"It's one of the themes we discuss in the podcast – I'm aware that progress is being made in the context of diversity in the creative industry, but we need to own our narrative. I sincerely hope we can touch on some of the challenges minorities face through our conversations in the studio."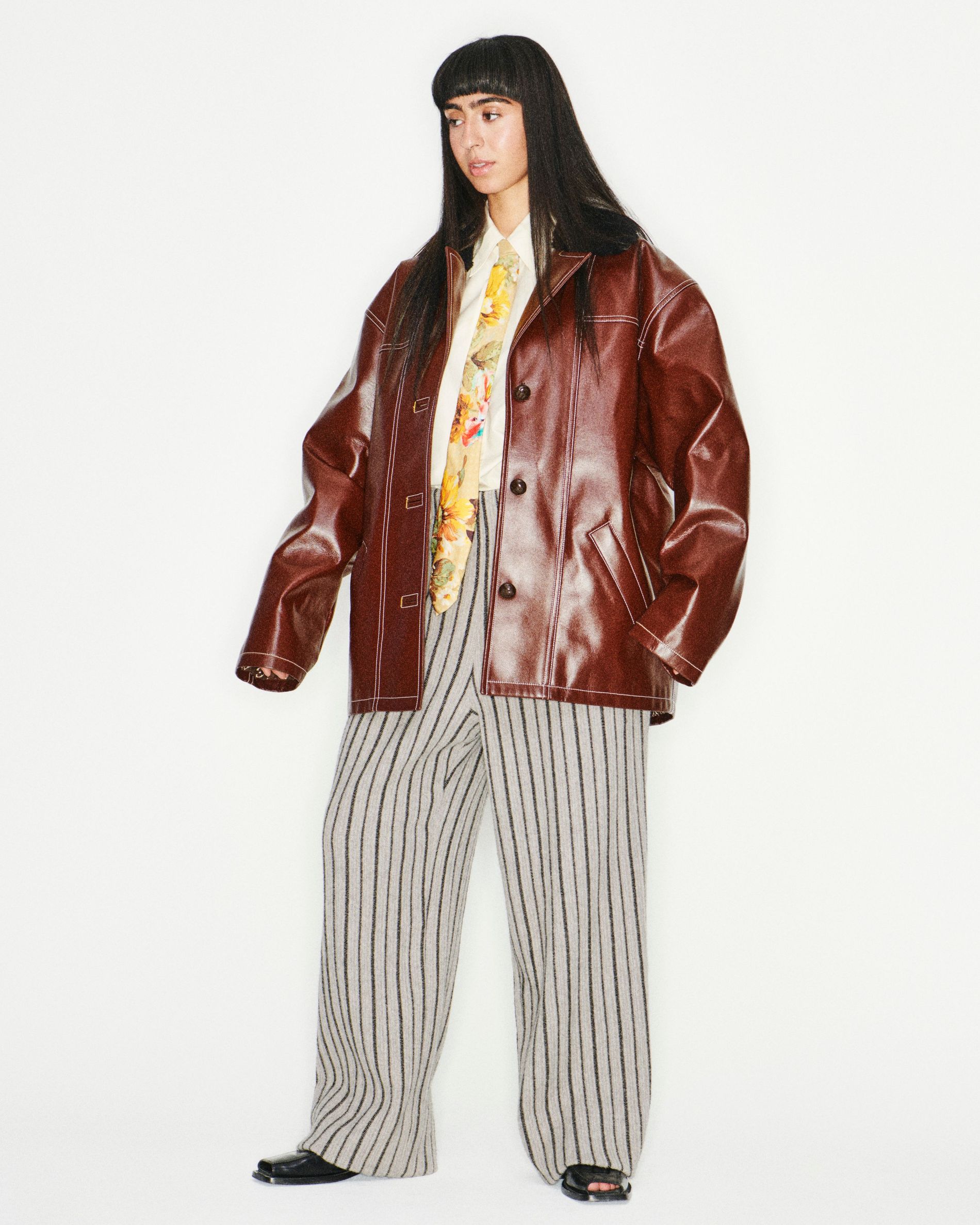 For her guests, they all share the experience of living between two different cultures. The conversations on the podcast offer them an opportunity to explore and unpick that space, together. "Being a minority entails a lot of different things, differing from person to person, which is why my guests have diverse minority backgrounds, education, work, religion and age. In workspaces, for example, it can be tough to break patterns when colleagues with similar backgrounds continually reaffirm each other's ideas and processes."
She has a knack for turning the negative on its head, and over time, this taught her to navigate different social rooms. "It's hard to be vulnerable and exposed in public spaces due to the stigmatisation and discrimination that one can face," she says. That's why a space such as Perkologi, where individuals can come together safely to explore and share their 'outsider' experiences. "We speak about experiences from different viewpoints, creating a difference through honest conversations. This communication can inspire in ways we cannot find in the media or in school."
Ending the interview with some food for thought, she says: "Racism and discrimination are not something we face alone." And with that, we grab our headphones, eagerly awaiting the next episode.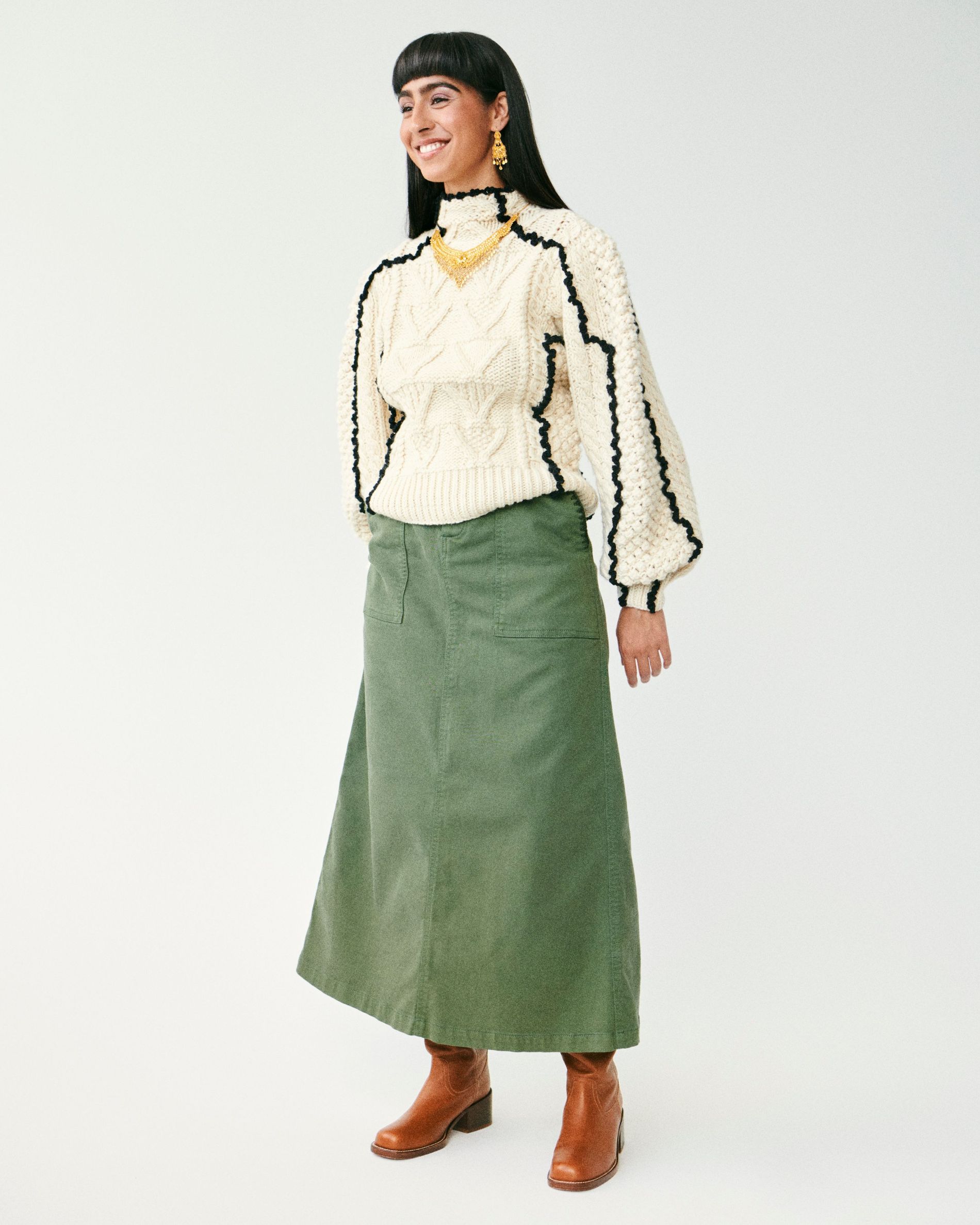 Photographer: Andreas Bach
Creative, Stylist & Model: Fatimah Gabriella
Hair: Lizzbdope
Makeup: Lois Zaina
Stylist assistant: Amanda Elena
Photographer assistant: Betty Krag