When thinking about the epicentre of fashion around the world, Peru is not usually the first to spring to mind. But a legion of game-changing Peruvian brands are coming together in Copenhagen this autumn, proving their design power and passion with an unmissable showroom event
Follow the threads of fashion history back far enough and you'll find yourself in one of its key birthplaces of Peru – or more accurately, the pre-Inca Empire. 20 centuries ago, ancient Paracas and Nasca communities had perfected skills and tools that are still used today, such as loom weaving and buttonhole stitches, as well as tie-dying and patchwork techniques.
Similarly, if you trace back the literal threads of your favourite sustainable knitted garments, you're likely to find yourself once again in Peru, with its finest alpaca wool fibres (amazingly, 87% of all alpacas come from Peru). Plenty has changed since these ancient times, but the same Peruvian resources and skills still remain firmly intact, with today's generation of Latin American designers committed to their cultural heritage – working hand-in hand with local artisans to preserve and protect ancestral techniques passed down from ancient cultures. Today's contingent of brands from Peru are innovatively using native fibres and are actively interested in implementing sustainability and recycling strategies – paying close attention to the responsible benchmarks and criteria set by Copenhagen Fashion Week each season.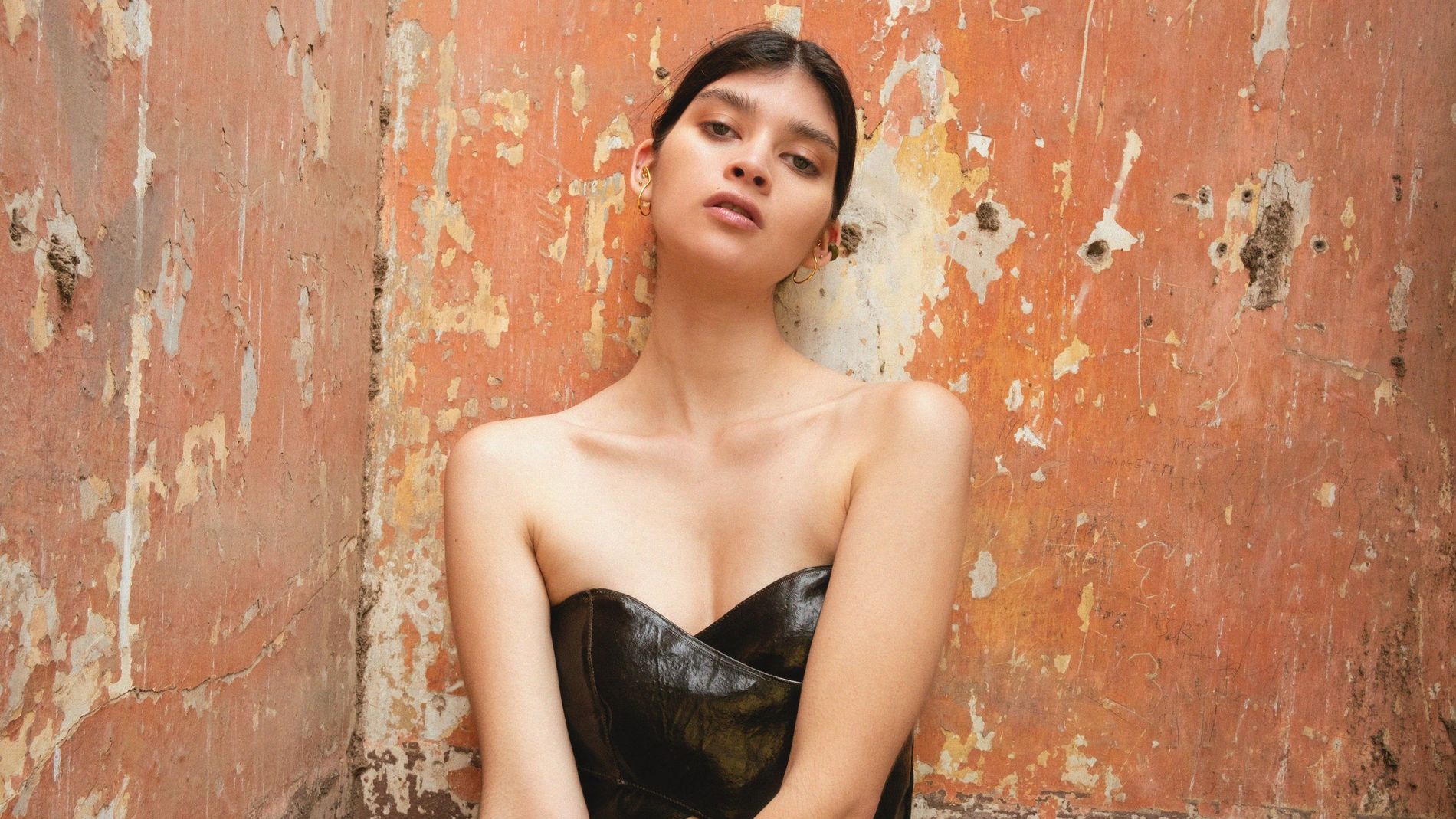 So, it only makes sense that Copenhagen, commonly considered the world's sustainable fashion capital, has been selected to host a new B2B Peru Moda event on 31 October at Louise Roe Gallery. The event will promote Peruvian design on a global scale, with 10 designers showing at the invitation of PromPerú Benelux & Scandinavia. Visitors to the showroom will find everything from luxurious vicuña sweaters, alpaca wool knitwear, Pima cotton collection and coats with contemporary cuts made with sustainable materials from the Amazon.
On the showcase of Peruvian designers at Peru Moda, Fernanda Hernandez, sustainability director at Luisa Via Roma, comments: "I have had the chance to be in Peru several times for sustainable fashion conferences and design events to get to know their great craftsmanship, culture, creative designs, high quality and long lasting materials such as Alpaca, but what I appreciated too is their approach to sustainability values and respect for their artisan communities and great heritage," she says.
"We are lucky to live in a moment where we can have access to these emergent designers despite how far we could live. The role we play as customers is very important, we can foster a better fashion industry, boosting creativity, luxury, and uniqueness by supporting these kinds of designers and amazing cultures."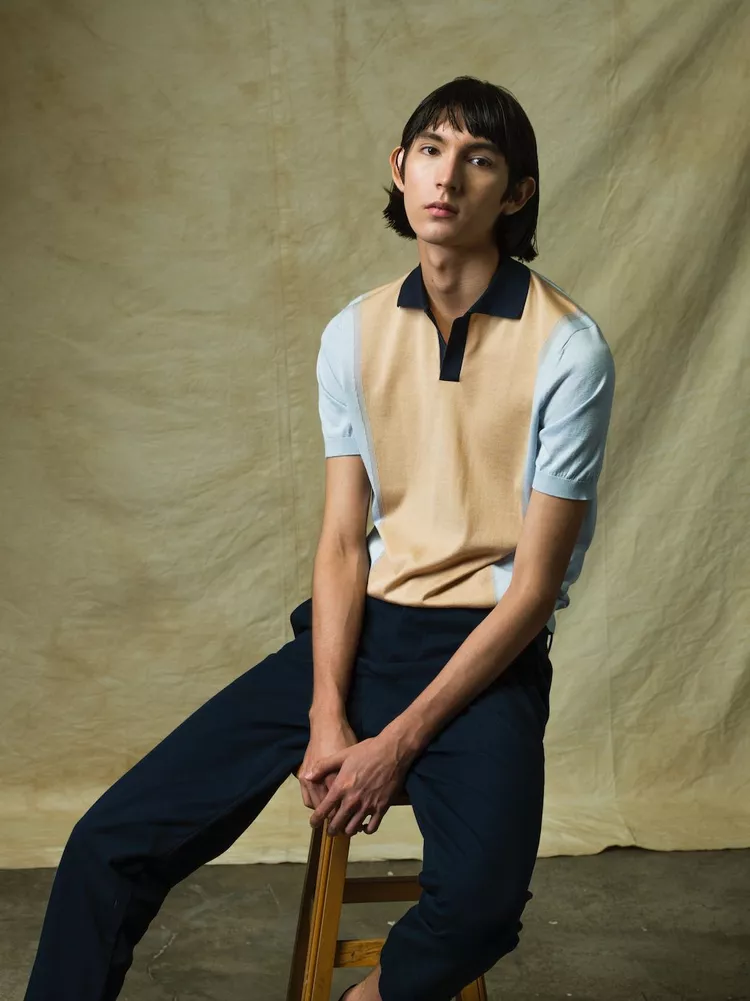 Photo: Theodore Herald
Below, a list of the 10 participating designers:
Ana G
"It's a vibrant world of colors and designs that tell stories infused with enthusiasm, culture, and elegance." Drawing inspiration from the iconography of pre-Columbian cultures, and her global travels, self-taught designer Ana Maria Guiulfo – founder and creative director of Ana G., has presented her collections worldwide. Her career transcends that of a fashion designer, she is a unique visual artist with a unique understanding of colour shown across the brand's prints, weaves, and hand- painted fabrics.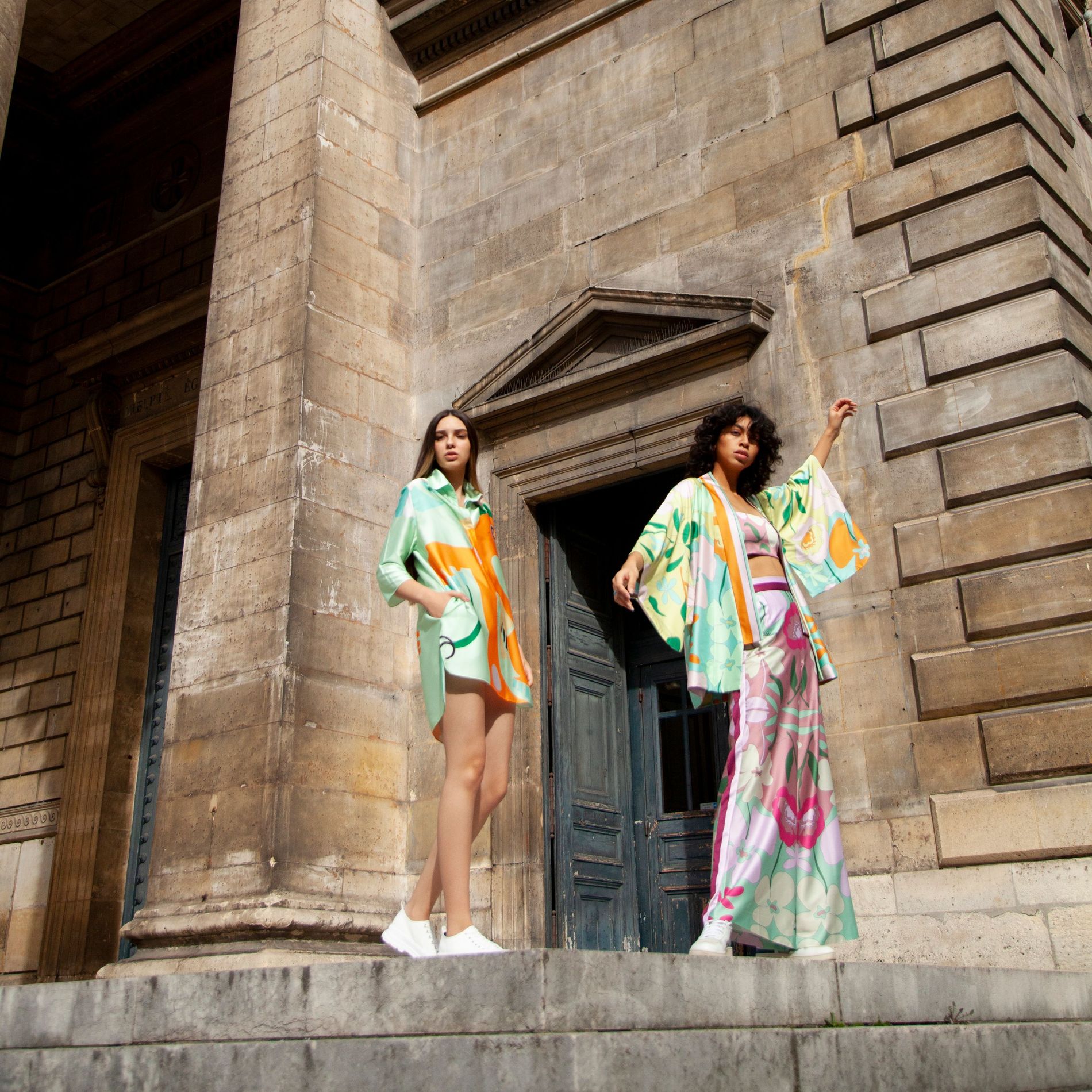 Photo: Ana G
AYNI
We design for an active, contemporary woman with a great social conscience." Peruvian designer Adriana Cachay and Danish designer Laerke Skum launched Ayni in 2009, with collections including minimalist designs, made primarily from alpaca and Pima cotton, and using techniques such as crochet, loom and leather macramé. The name itself, 'Ayni', is Quechua word which translates encompasses the concepts of solidarity and reciprocity, translating from Spanish as 'today for you, tomorrow for me'– a way of life practices by the ancient Incas.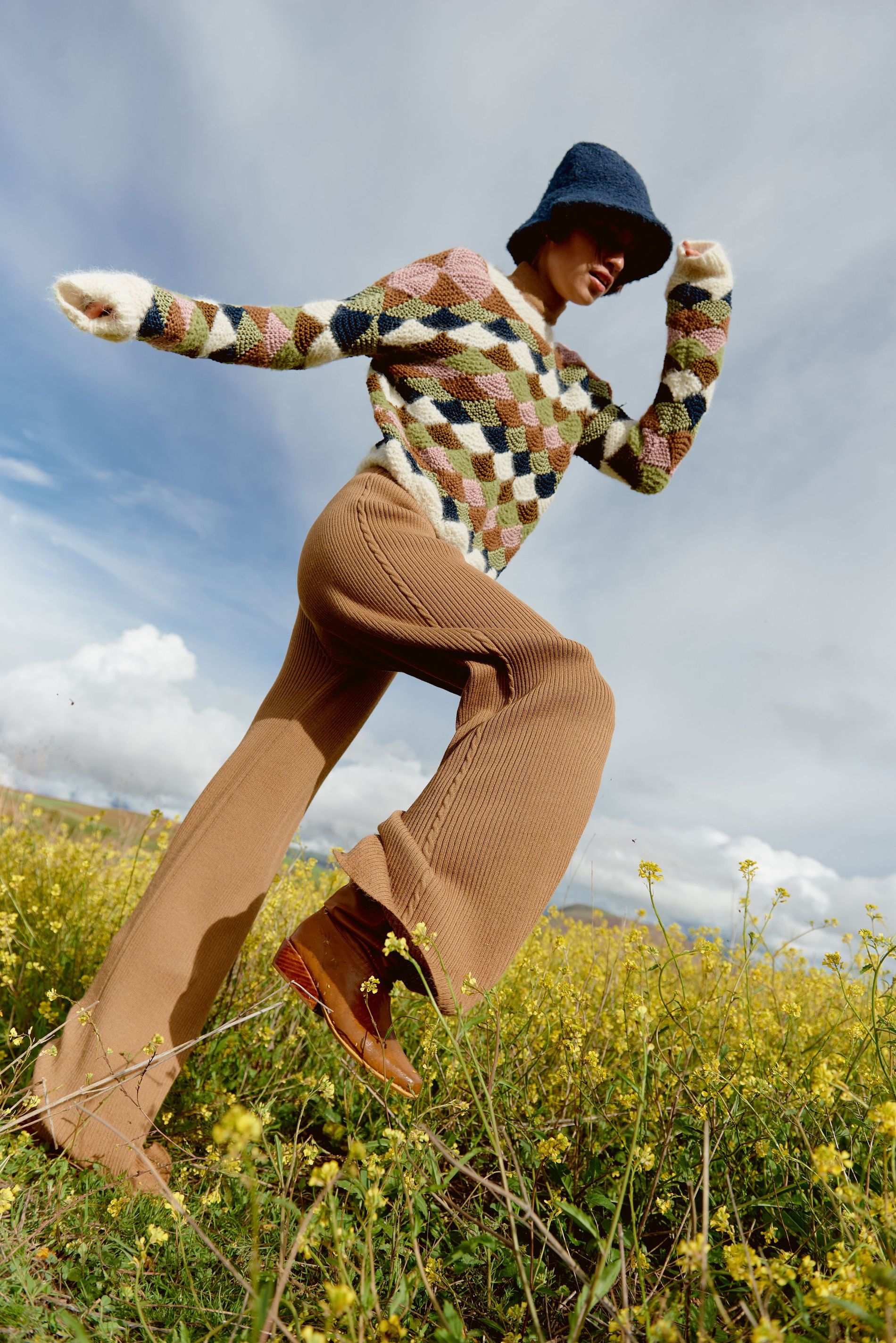 Photo: Ayni
Cornelio Borda
"Pieces that are proud to take a part of Peru with them." Designer Renata García-Menacho named her brand Cornelio Borda after a street in the city of Lima, where her paternal family once lived. Her work is a tribute to the strong and independent women in her family, and with pride for their Mochica heritage. Under her direction, the brand focuses on luxury accessories that are crafted in Italy and embroidered in Peru, reusing waste material. The rug line uses alpaca yarn and Pima cotton leftover from the Peruvian clothing production industry in place of animal hides.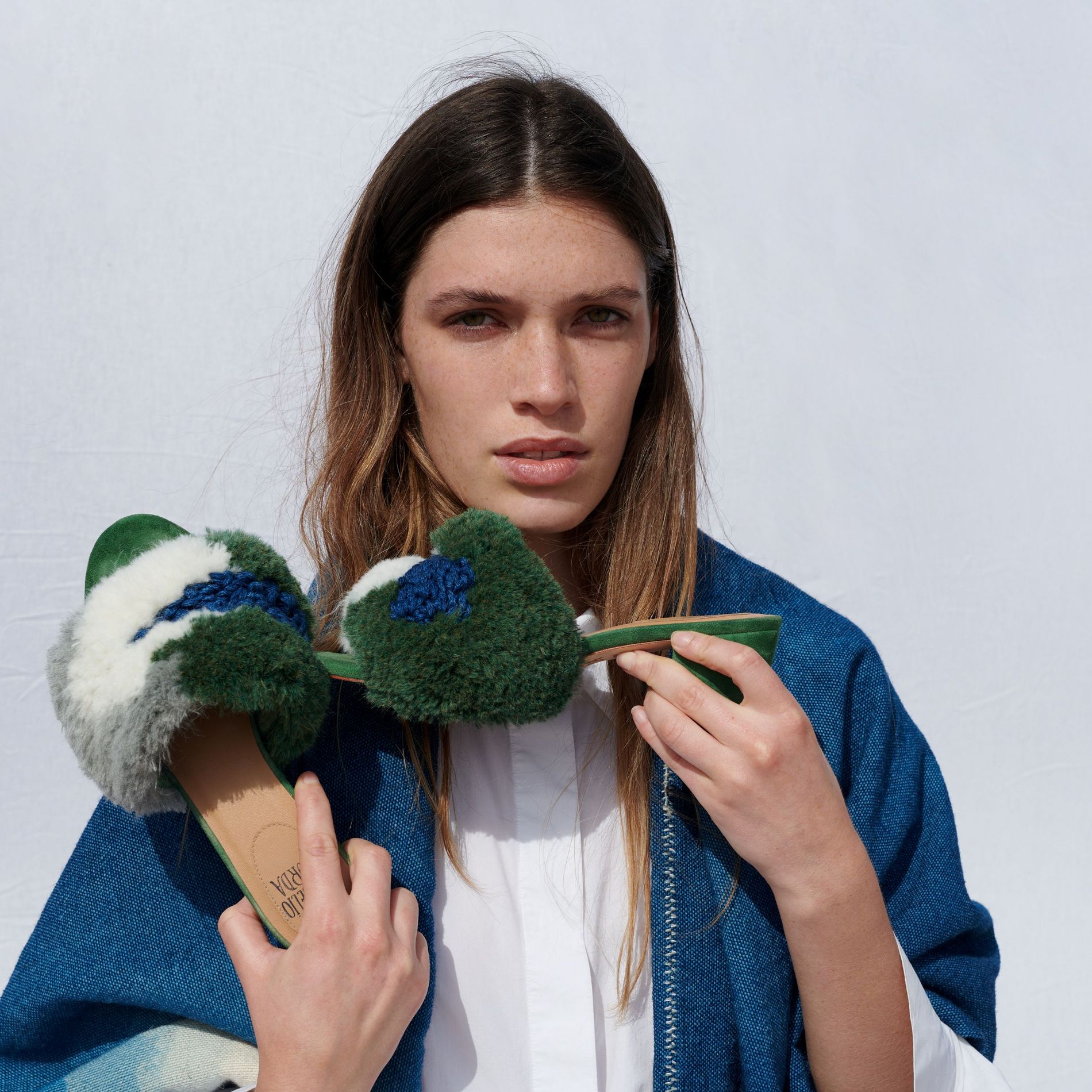 Cornelia Borda.
D.N.I.
"We want to bring Peru to Paris. This is an immersive journey into Peruvian popular culture, from crafts to design." D.N.I. was started by Peruvian twins Paulo and Roberto Ruiz Muñoz in 2019, with the name nodding to the acronym that stands for National Identity Document in Spanish. The brand stays connected to local Peruvian craftsmanship through handmade garments and accessories, with all shirts made from cotton of the highest certification level. The Twins work with sewers from their hometown and incorporate circular models into all operations of the brand.
Kuna
"Feel the hands of the Andes." Kuna, part of the Inca Group, specialises in the production of premium and luxury accessories made from vicuña and alpaca fibres. The brand is dedicated to creating garments of the highest quality, inspired by the rich ancient Peruvian textile heritage, and boasting the softness of fibres from a limited selection of animals. Kuna takes great care in the breeding and improvement of these species, working directly with knowledgeable Andean communities.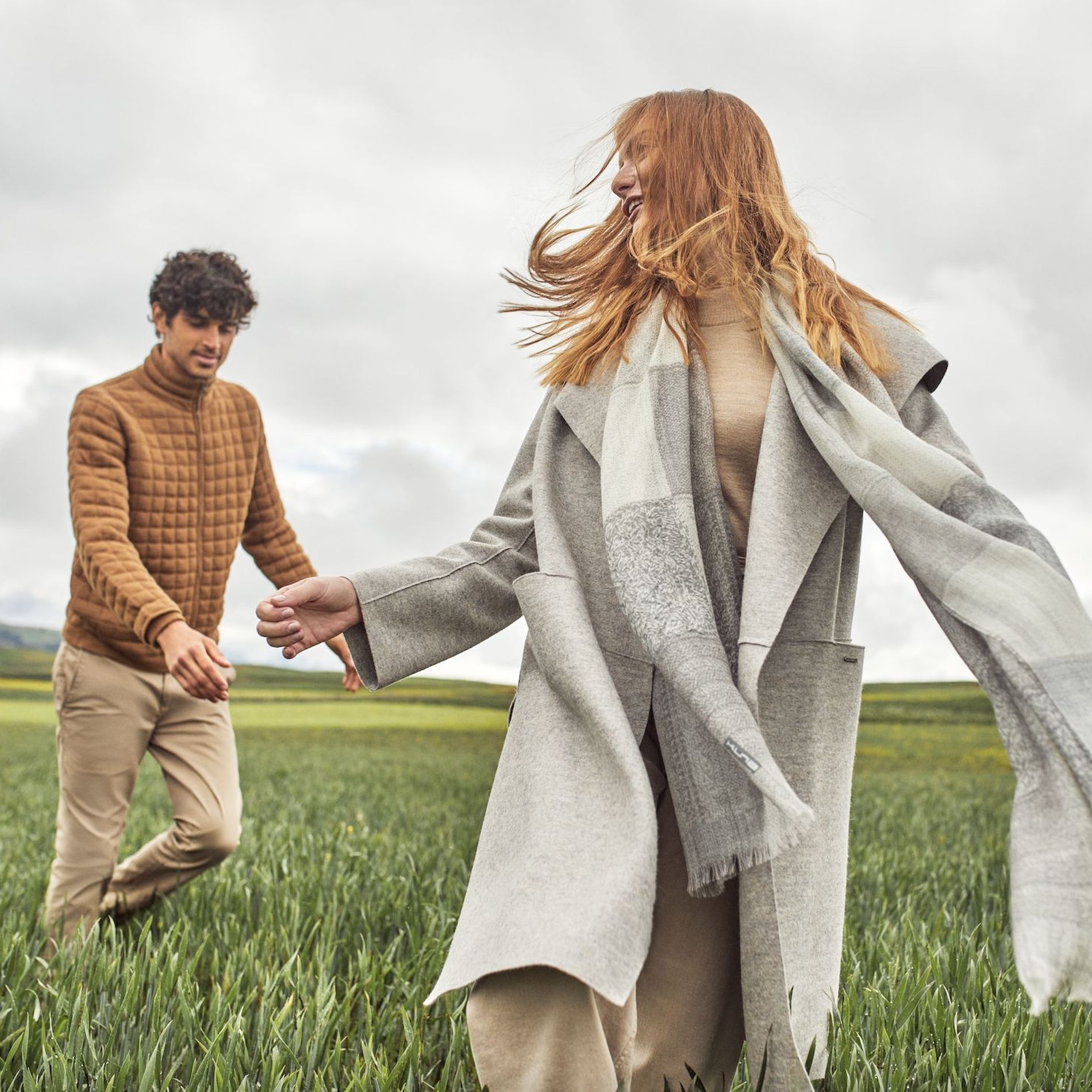 Photo: Kuna
Mantari
"We develop products with artisans whom we seek to empower through constant training." Mantari is an established exporter of sweaters, coats, shawls and accessories, specialising in handmade knitwear and accessories. The designer, Juana Mantari, was born in Huancayo and grew up immersed in alpaca culture, learning to crochet at a young age to help her pay for her degree in economics. Together with her daughter Edith, an awarded designer, the brand has featured on the catwalks of Peru Moda and is proudly certified as fair trade.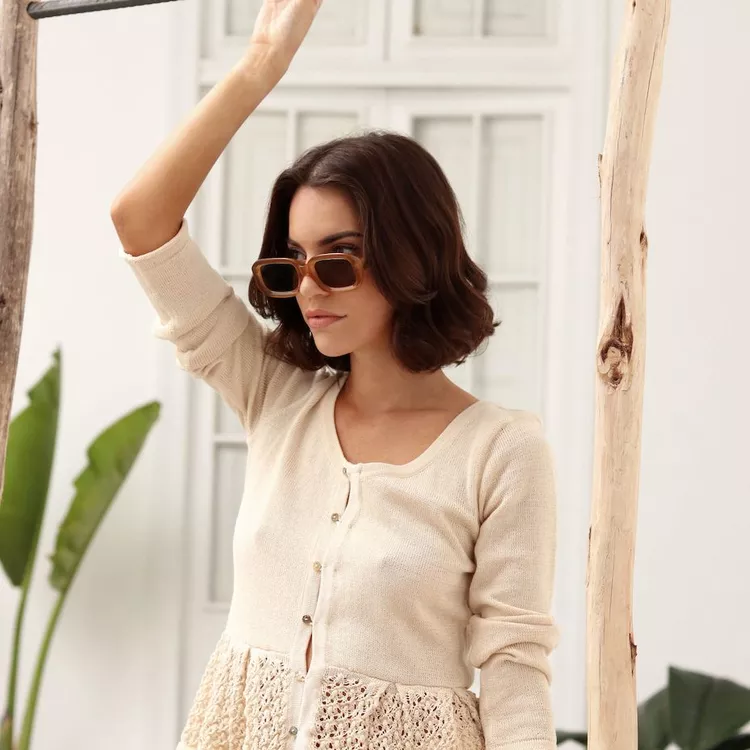 Mantari.
Saké
"We are part of the natural world, not above it or separate from it." Saké is a fashion and accessories brand that preserves ancestral techniques, while using sustainable processes. It was founded by the Colombian-born designer Ana Tafur, who is currently based in Lima, Peru. Tafur studied in Madrid and has worked in fashion production in Shanghai. She moved to join her parents in Peru and there learned more about artisanal raw materials and textile techniques, meeting with indigenous communities and using vegetable leather from an Amazonian community.
Theodore Herald
Theodore Herald promotes positive masculinity in luxury menswear with a more evolved representation of what it means to be male: The Gentle Man. Founded by Ivo Zuazo, the brand takes its name from two Peruvian artist-creative change-makers – the artist-activist, Teodoro Nuñez (Theodore) and the poet Javier Heraud (Herald). With a focus on soft tailoring and knitwear employing yarns made in an eco-factory powered by renewable energy, Theodore Herald's modern attire is effortlessly elegant, yet decidedly unpretentious.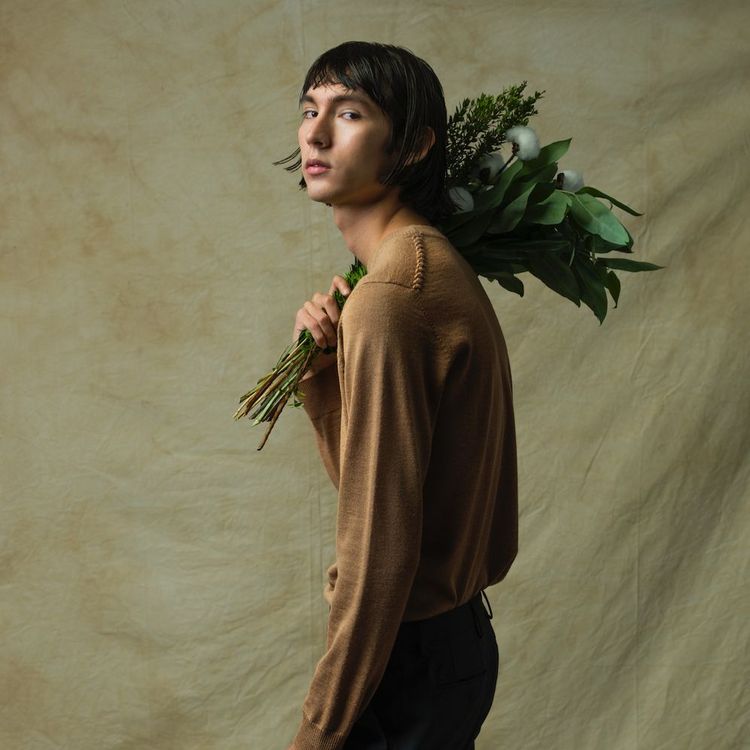 Photo: Theodore Herald
Ascendia
"Passion for Andean aesthetics." The creators of Ascendia are three brothers from Lima, Peru. Ascendia is a holistic community, promoting balance and stability across everything from the creators to the designers, weavers and end users. Stemming from the word 'ancestry', Ascendia nods to the brothers'' mother, grandmother and great-grandmothers who were all weavers – a legacy of women who are the inspiration and drive being the brand. The brand's latest autumn/winter collection was woven from 100% baby alpaca wool, and the brand has established its own Sustainable Development Goals to be achieved by 2030.
Pampa the brand
Alpaca fibre is a mystical fibre that chooses the hands that will work with it." Founders and spouses Angélica Leyva and Victor Pérez, both of Andean origin, were brought together by their shared love for fabrics. The pair's Pampa brand is minimalist but with a contemporary spirit, taking a conscious approach to creation. Both Leyva and Pérez present fashion in a new light, that of respect for craftsmanship, while creating contemporary pieces that can form a modern, timeless wardrobe.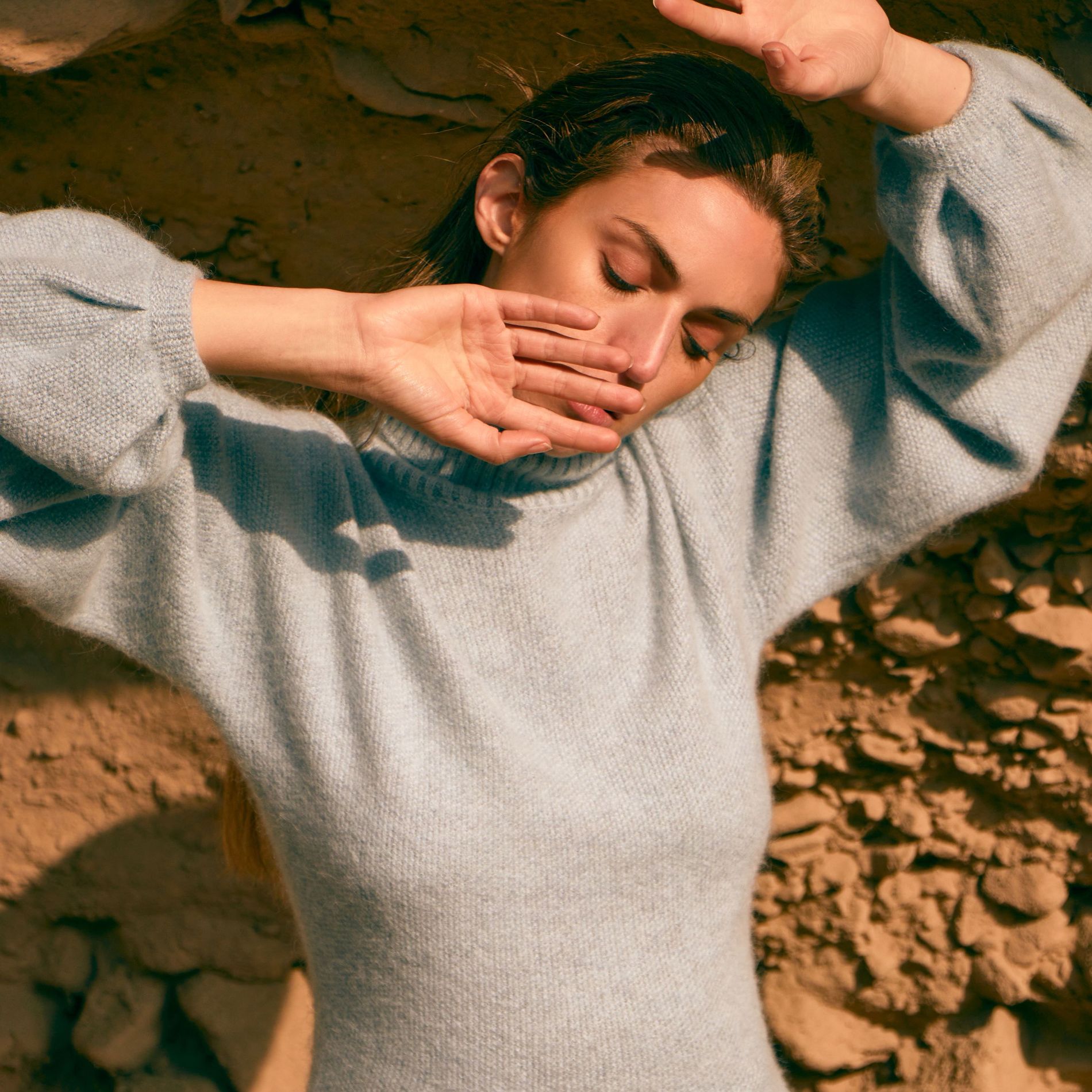 Photo: Pampa the Brand
Visit Peru Moda's website to find out more about the showroom event on 31 October at Louise Roe Gallery.
Photographers:
Cornelio Borda: @Alexanderneumann
Ascendia:@alexanderdiary
Pampa The Brand @outftheobox_pe
Kuna Jacques Ferrand
Mantari credit Photo MANTARI
SAKE Valery Pavlova
AYNI @alexanderdiary
Theodore Herald René Funk