Vogue Scandinavia spoke to Katinka Haltvik, team captain of the Norwegian women's beach handball team, who recently hit headlines for taking a stand against kit regulations
When the Norwegian women's beach handball team declined to wear bikini bottoms while playing at the European Beach Handball Championships, little did they think their decision would turn into a viral news story.
But when the team were fined €1,500 by The European Handball Federation, the sport's governing body, for 'improper clothing', there was an outcry across the world. Male players are allowed to play in tank tops and shorts, while women are required to wear midriff-baring tops and bikini bottoms with a maximum side width of just four inches, according to International Handball Federation regulations.
The team had petitioned to wear longer shorts from the start of the tournament, but were threatened with a fine or disqualification if they did so. Before their last match, however, they decided to take a stand. 'We decided as a group with support from our management, that we should play in shorts,' says team captain Katinka Haltvik.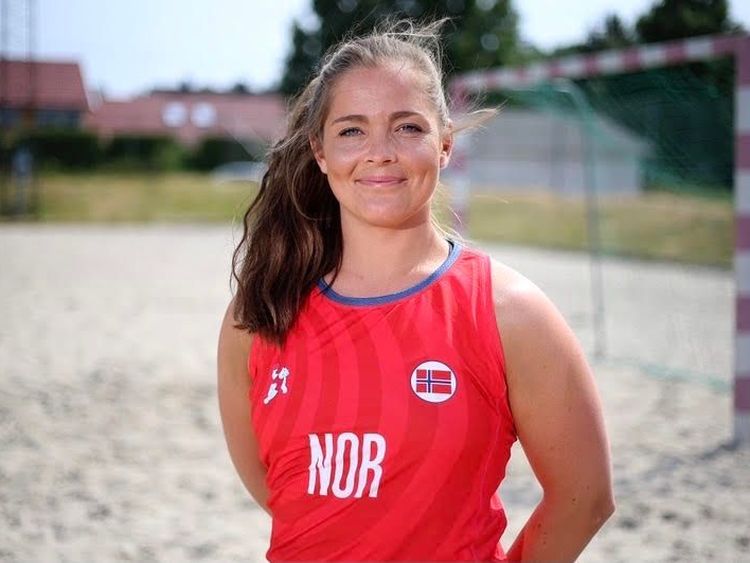 Katinka Haltvik. Photo: Katinka Haltvik
'I have played for eight years in panties, and you have to spend extra time on preparation, like having small enough underwear underneath, shaving and taking care of wounds from sand rubbing that need treatment. And of course, there are girls who don't want to play because of it. This year, I was more uncomfortable than I've been before, because I had my first child not long ago, so my body wasn't as fit. You shouldn't have to think about that. It's the sport and the performance that should be in focus, not what we're wearing.'
The team received huge support for their decision to wear shorts, with Norwegian politician Lene Westgaard-Halle branding the restrictions 'embarrassing, disgraceful and sexist'. Norway's Minister for Culture, Abid Raja, tweeted that the rules were 'completely ridiculous' and called for an overhaul of the 'old-fashioned international patriarchy of sports'.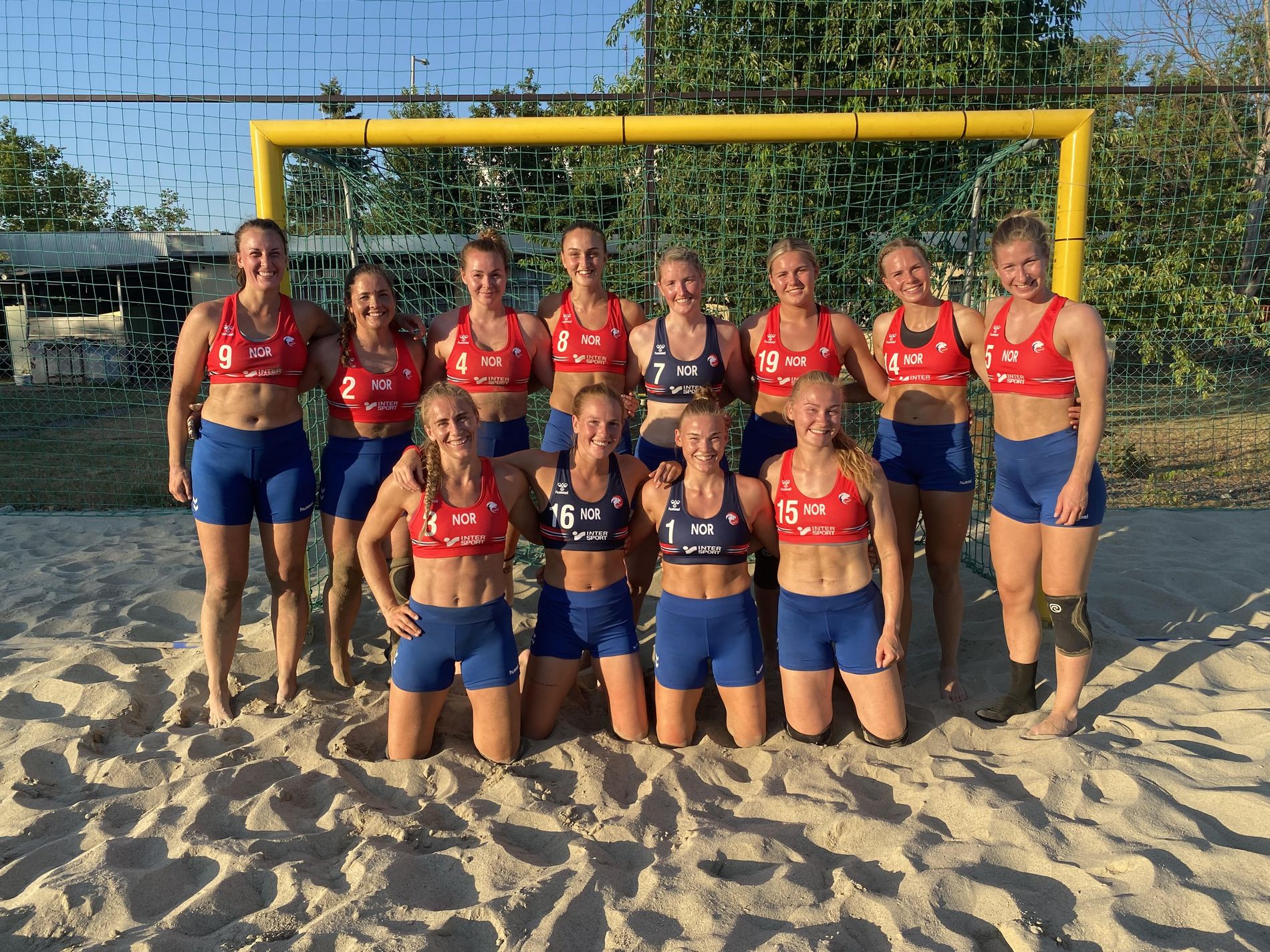 Haltvik and the rest of the Norwegian women's beach handball team. Photo: Katinka Haltvik
Meanwhile, American singer Pink said she was 'very proud' of the team for protesting against the 'sexist rules', adding that she would be 'happy to pay' the fine. 'That was incredibly cool,' says Haltvik. 'We realised early on that we'd got lots of attention, but when Pink spoke out, we knew we'd engaged the whole world.'
'You should be able to choose which clothes you wear when you play sports. As long as it doesn't give you any benefits and you, as a team, are equal, then I can't understand why it should be so strict.'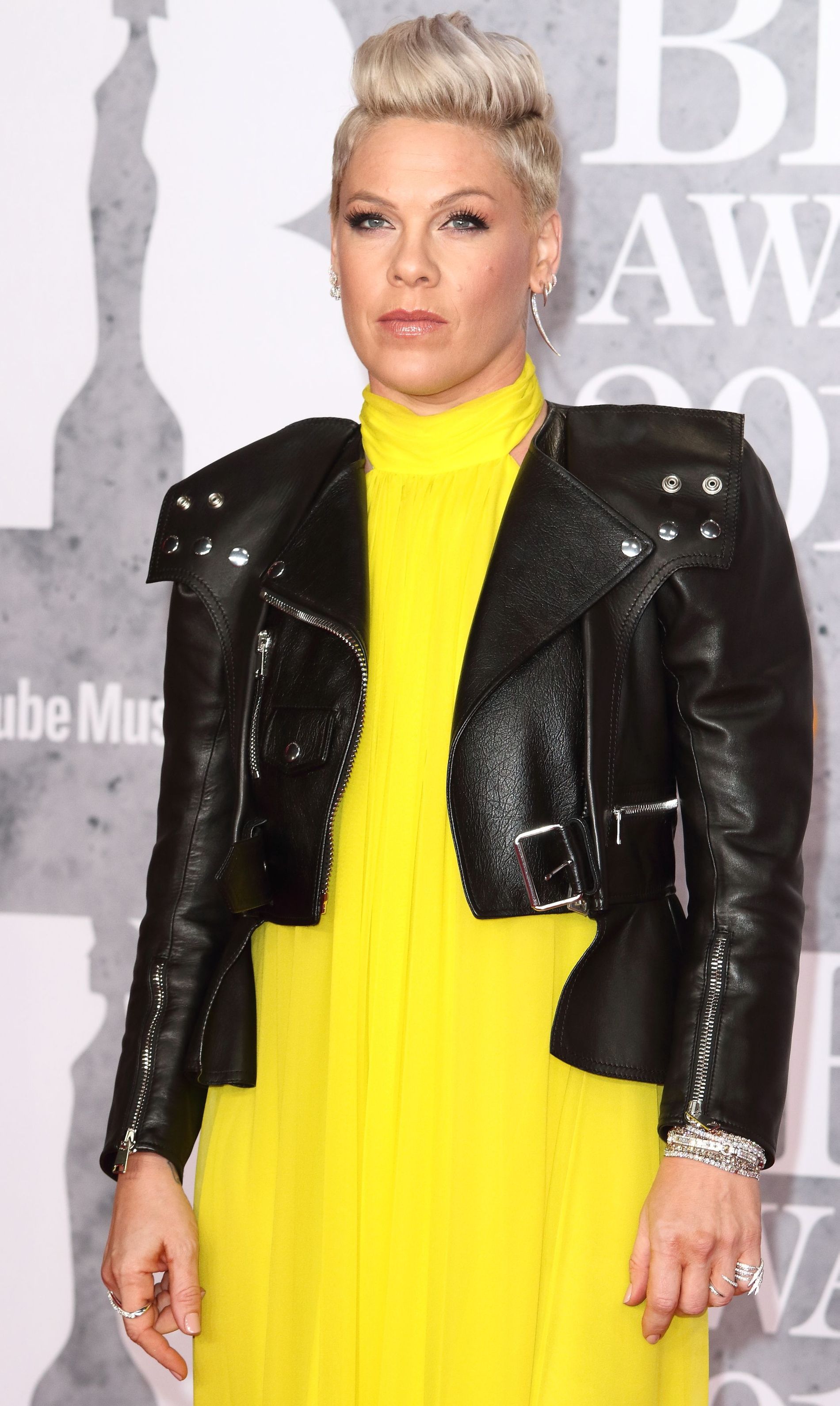 Pink voiced her support for Haltvik and the team. Photo: Getty
The Norwegian Handball Federation subsequently announced it would be prepared to cover the fine, backing the team's kit choice. 'We are very proud of these girls who during the European Championships raised their voices and announced that enough is enough!' it wrote in a post on Instagram. 'We at NHF stand behind you and support you. Together we will continue to fight to change the rules for clothing, so that players can play in the clothes they are comfortable with.'
'I am incredibly proud of everyone on my team,' says Haltvik. 'To any young girls who'd like a career in sport, I encourage you to exercise hard, have fun, and set your own boundaries. If you have high goals, one day, you'll go far.'