Discover Vogue Scandinavia's dispatch with all of the latest sartorial news, launches and releases to keep on your radar this May
Kicking off Pride Month – Happy Socks releases new rainbow collection celebrating LBGTQ+ empowerment and resilience
As International Pride Month is around the corner closer (and the Nordic celebrations close to follow), Happy Socks launches a new collection of encapsulating love, acceptance and equality. Grabbing hearts and feet with its cheerful colours and unique designs, the brand celebrates its three-year partnership with InterPride (an international organisation connecting and educating people to increase impact) and continuous donation program where 10% of all profits are donated.
Continuing the brand's unwavering support of the LGBTQ+ community, the campaign is inspired by the rising Ballroom culture in Scandinavia. "Ballroom is more than just a creative expression, it's a movement that has helped LGBTQIA+ communities find a sense of identity, belonging, and dignity," says Paula Maso, creative director of Happy Socks.
The new collection, Always walk with Pride, is available now on happysocks.com.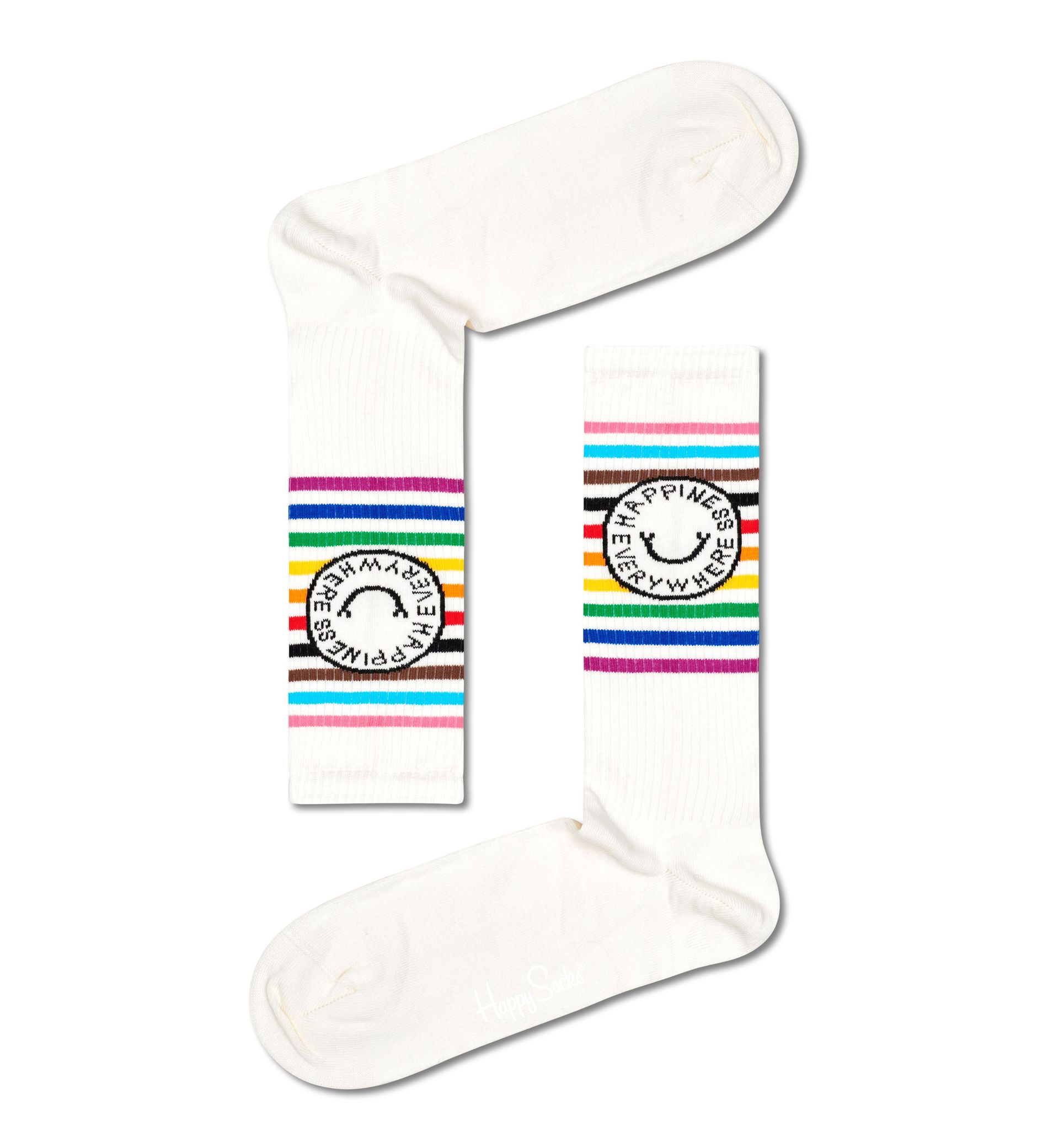 Photo: Happy Socks
Swedish Hasbeens' latest collab sees its clogs given a pop-art update
The historic clog has made an impressive comeback, and in the Nordics, the style has become synonymous with Swedish Hasbeens. Now the footwear brand joins forces with Stockholm-based maximalist label MaxJenny – renowned for its avant–garde designs – to give its wooden shoes a playful revamp.
Emy Blixt, founder and designer of Swedish Hasbeens, has always admired MaxJenny's personal prints. "Her pop-arty lip textile, in combination with Swedish Hasbeens' natural handcrafted design, gives the shoes a colourful retro feeling," she says. "I am thrilled to have worked alongside Emy Blixt and bring my artistic vision to life through their iconic handcrafted clogs," adds MaxJenny, founder and designer at MaxJenny.
Featuring two clog styles, the limited capsule will be available from beginning of June at swedishhasbeens.com
By Rebecca Hyde-Price Aggestam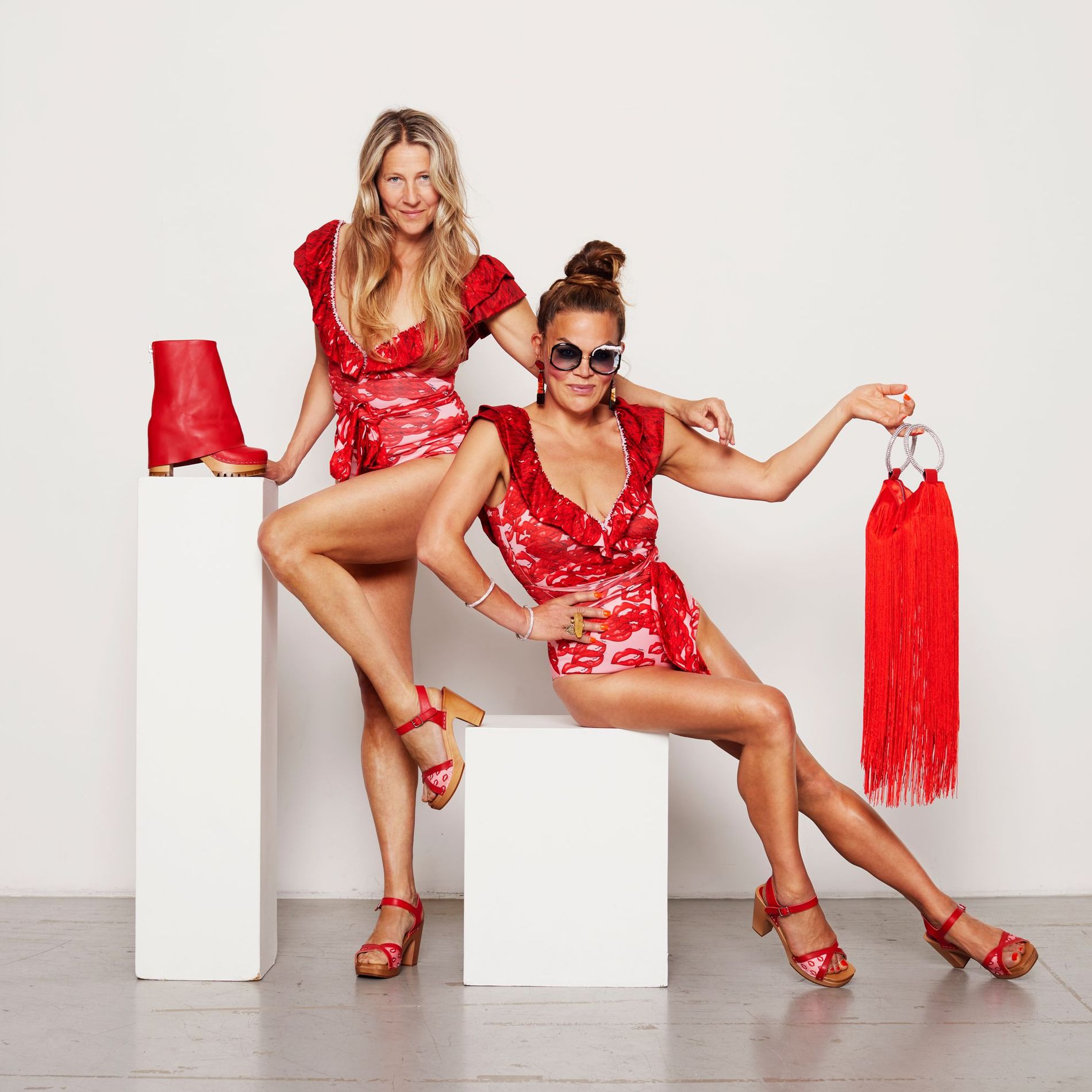 Dive into the Disney fever with Pandora's new Little Mermaid collection
As the release of Disney's The Little Mermaid reignites our childhood love of the story's beguiling underwater world, Pandora has dropped a new collection that draws inspiration from the upcoming film.
Marking its ninth year in collaboration with Disney, the seven-piece collection features vivid, nautical-themed charms, rings, earrings and jewels, channelling mermaid Ariel's fearless spirit and sense of freedom and paying homage to all of the beloved characters.
"Our inspiration was drawn from the diverse characters and friendships that empower Ariel's story," A. Filippo Ficarelli, one half of Pandora's creative director duo says. "We wanted to be true to the live action film as well as give the pieces a more naturalistic representation. With the Sebastian charm, for example, one claw is bigger than the other, just like real male crabs," Ficarelli adds.
The collection is now available via pandora.com and in Pandora stores
By Rebecca Hyde-Price Aggestam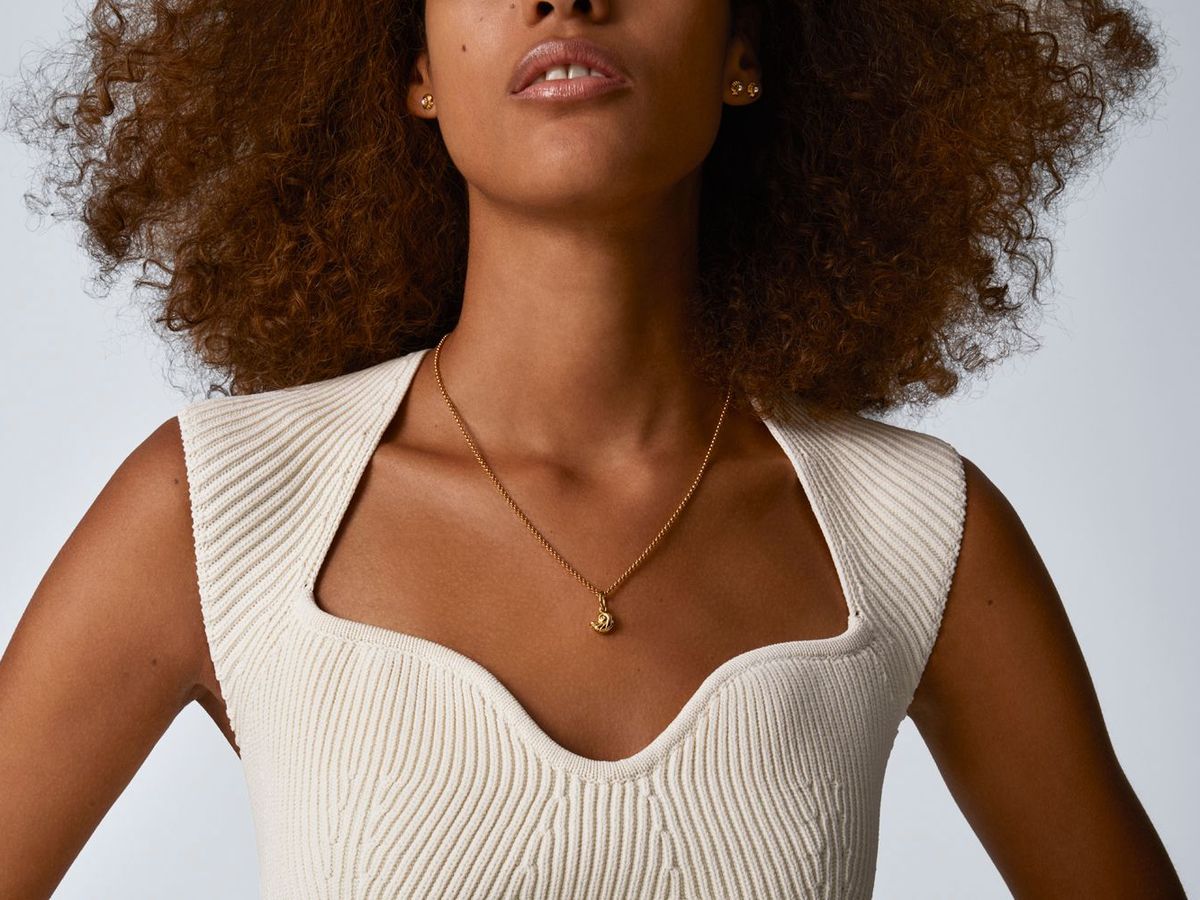 Messy Weekend x 1664 Blanc is the summer collab taking us under the sea
The instantly recognisable cobalt blue of 1664 Blanc's alcohol-free bottles, seen grazing many a tabletop during summertime, is the Vogue-approved hue of the season – and has been tapped by Danish eyewear label Messy Weekend for a new limited-edition collaboration.
"We are proud to announce our collaboration with 1664, where we have dressed two of our most popular models in blue, limited editions," says Marc Østerskov, founder and CEO of Messy Weekend. The models in question are the Downey and Bill styles, both rendered in the eye-catching blue acetate, and produced in a limited run of only 300 – all with a personalised number plate. "We have always worked to break barriers and redefine boundaries in the fashion industry," says Østerskov.
By Rebecca Hyde-Price Aggestam
Messy Weekend x 1664 Blanc
1664 Dark Blue Sunglasses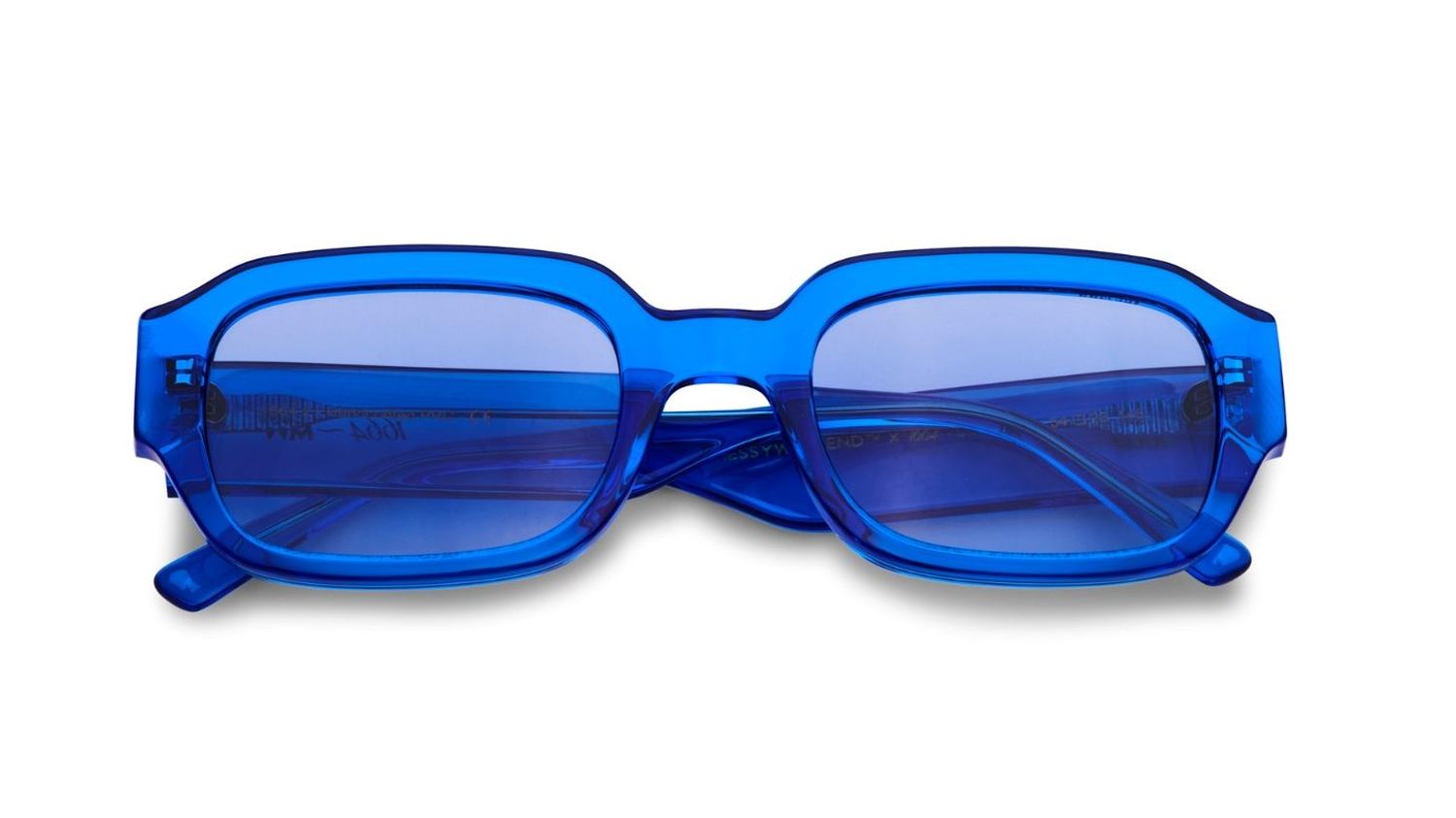 Marimekko joins forces with Beyond Retro, making vintage shopping a piece of cake
As one of Scandinavia's eminent fashion brands, Marimekko's archives boast decades of bold prints and iconic silhouettes that remain just as coveted today. Now, in 2023, Marimekko hones in on these past designs, plucking garments from its back catalogue to be sold exclusively at dedicated pop-ups from Beyond Retro in Stockholm and Helsinki throughout June. "We are truly excited to bring this curated selection from the Marimekko pre-loved marketplace to the physical retailer environment," says Suvi-Elina Enqvist, head of innovation works at Marimekko.
The curated selection features four iconic dresses, spanning from the 1960s to 1990s, in line with both Marimekko and Beyond Retro's circular and sustainable initiatives. "The pop up will not only showcase some incredible archive and pre-loved pieces but also continue our mission to create a collaborative economy around circularity," says Francesca Sieler, global marketing director at Beyond Retro. "This collaboration emphasises one of our key sustainability values that we share with Beyond Retro – to lengthen the life cycle of our garments and bring new ways to pass the joy of our bold prints and colours from one user to the next," Enqvist adds.
The selection will be released in two drops and be available to purchase at two Beyond Retro pop-up stores: Drottninggatan Stockholm and Forum Helsinki from 9 June to 24 June 2023
By Rebecca Hyde-Price Aggestam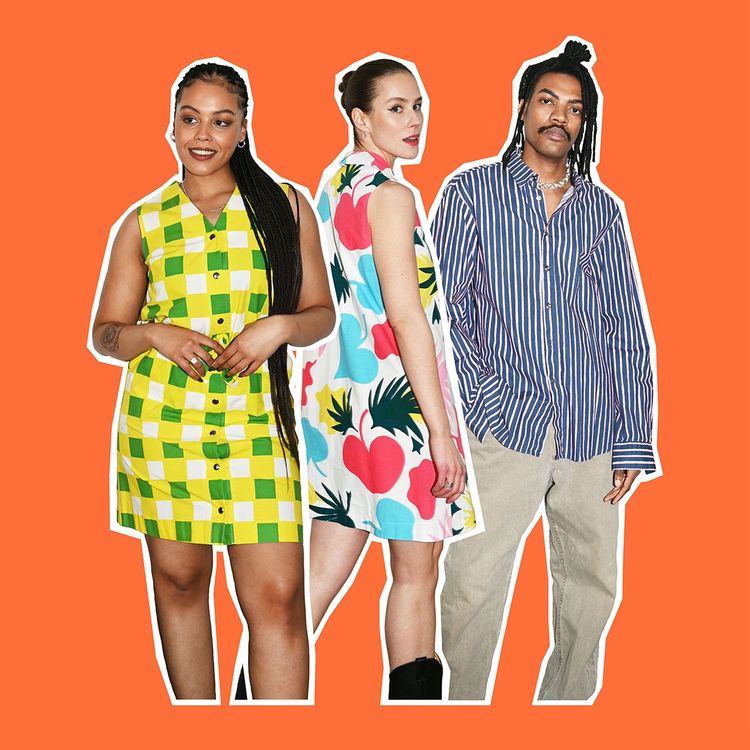 Why insects are our buzziest eyewear muse this season
Put down your aviators and cat-eyes. This season it's all about our tiny, many-legged friends, as Danish eyewear brand Flatlist taps Sp5der for a new unisex insect-inspired collaboration. "We are thrilled to unveil our latest collaboration with Sp5der and introduce our community to the frames that have been in the works for 18 months," says Mads Faith Hancock,
co-founder & owner of Flatlist eyewear.
The first drop, which is out now, incorporates two aptly-named styles: 'Beetle' and 'Slug'. 'Beetle' has an iconic wide, squared shape, available in three colourways: milky amber, brown havana and smoke havana vintage, while 'Slug' has a more organic form, with an oversized silhouette and gold embellishments.
The collaboration extends beyond just the shades too. Custom-made cases and boxes have been developed in collaboration with Sp5der to reflect on the meaning of the brand name, being "caught in a web".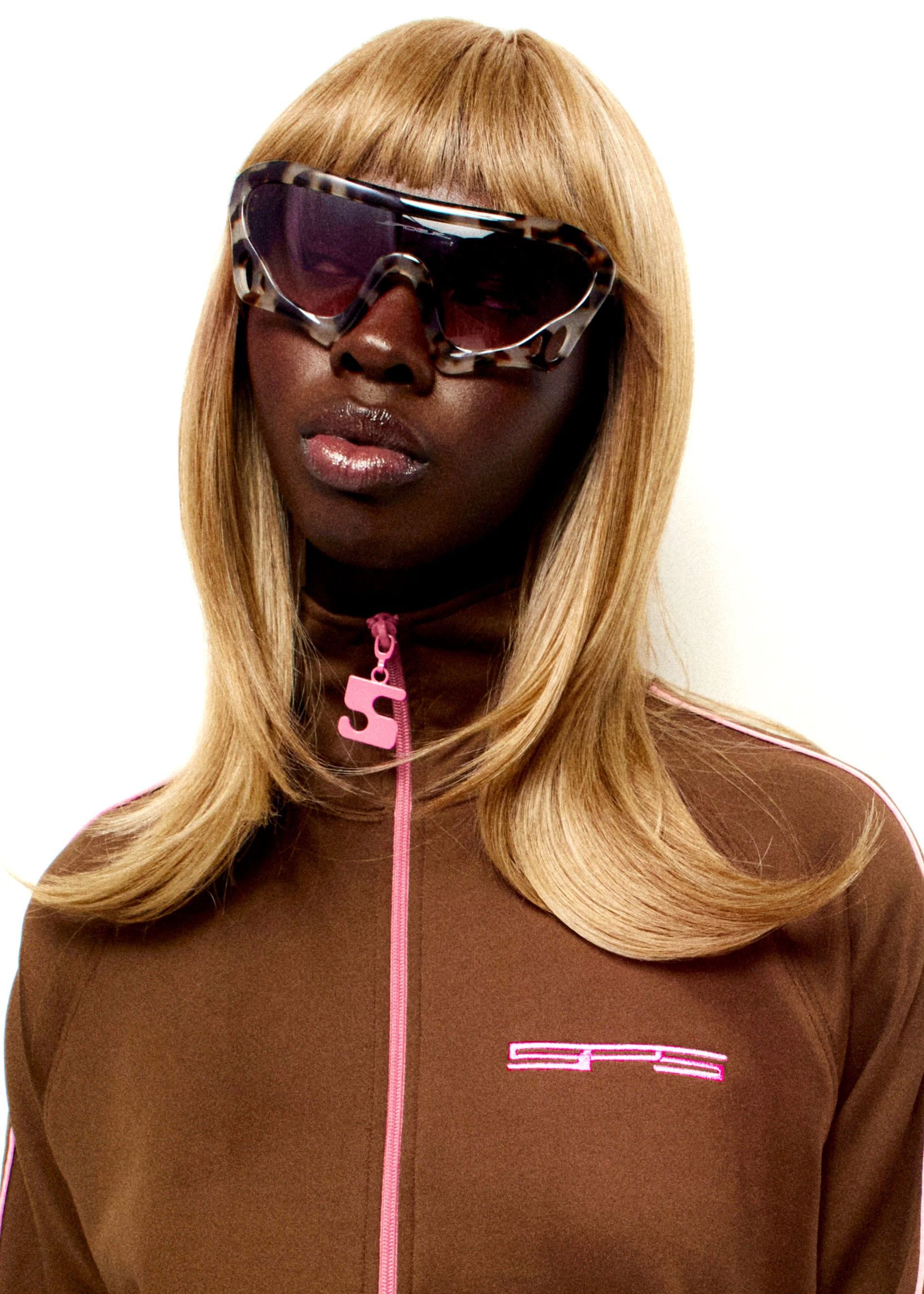 Mads Mikkelsen joins Zegna's 'community of visionaries' as new global ambassadors
There's always been a stylish alignment between Zegna and Mads Mikkelsen, with the Danish actor making a rare fashion week appearance for the label's Milanese runway shows, and stepping out on the red carpet decked out in the Italian fashion house's sharp suiting – as he has done just this week at Cannes Film Festival.
Now, Mikkelsen has been officially welcomed into the Zegna fold as global testimonial. "Alessandro Sartori's vision on modern style is very inspiring and his sophisticated aesthetic is truly authentic," says Mikkelsen. I admire ZEGNA's commitment towards quality, innovation and craftmanship and I am very proud to collaborate with such an iconic brand."
Renowned for roles in Casino Royale, The Hunt, and soon to feature in the much-anticipated Indiana Jones and the Dial of Destiny, the Cannes Film Festival Award-winning actor joins celebrities and personalities such as Kieran Culkin of Succession fame and Chinese actor Leo Wu as part of what Zegna calls its 'community of visionaries'.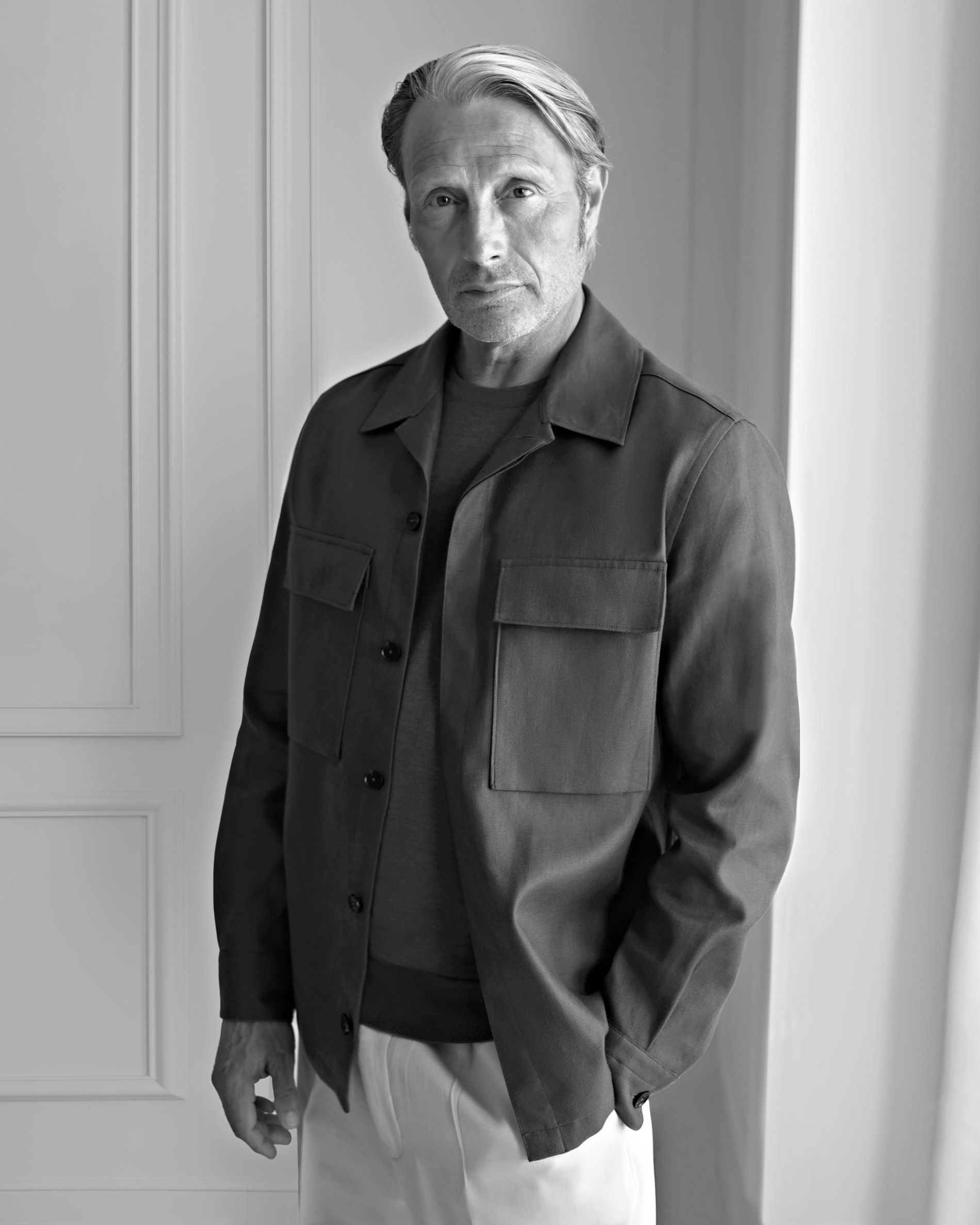 Loewe x Paula's Ibiza 2023 has dropped and there's only one place in the Nordics to find it
Every summer, sartorial senses tingle with anticipation for Paula's Ibiza collection from Loewe, an annual collection of island-inspired straw bags and iridescent summer attire. And for 2023, Stockholm's iconic department store Nordiska Kompaniet (NK) has been exclusively handpicked as the only destination in the Nordics to be visited by the brand's pop-up concept, showcasing the handwoven accessories from the line up. "We are very proud that NK is the only department store in the Nordics to welcome Loewe Paula's Ibiza," says Henrik Lilja, department store manager at NK in Stockholm.
Featuring a playful ambience of lego sandcastles and waves of blue carpets, the pop-up store – taking centre stage at NK's front entrance – showcases a summery array of vibrant handbags and playful accessories. This year's collection pays tribute to the original Paula's Ibiza store, which was established in 1972 as an iconic bohemian hub for creators, artists and musicians.
Loewe x Paula Ibiza's pop-up store at NK in Stockholm is open now until 14th June
By Rebecca Hyde-Price Aggestam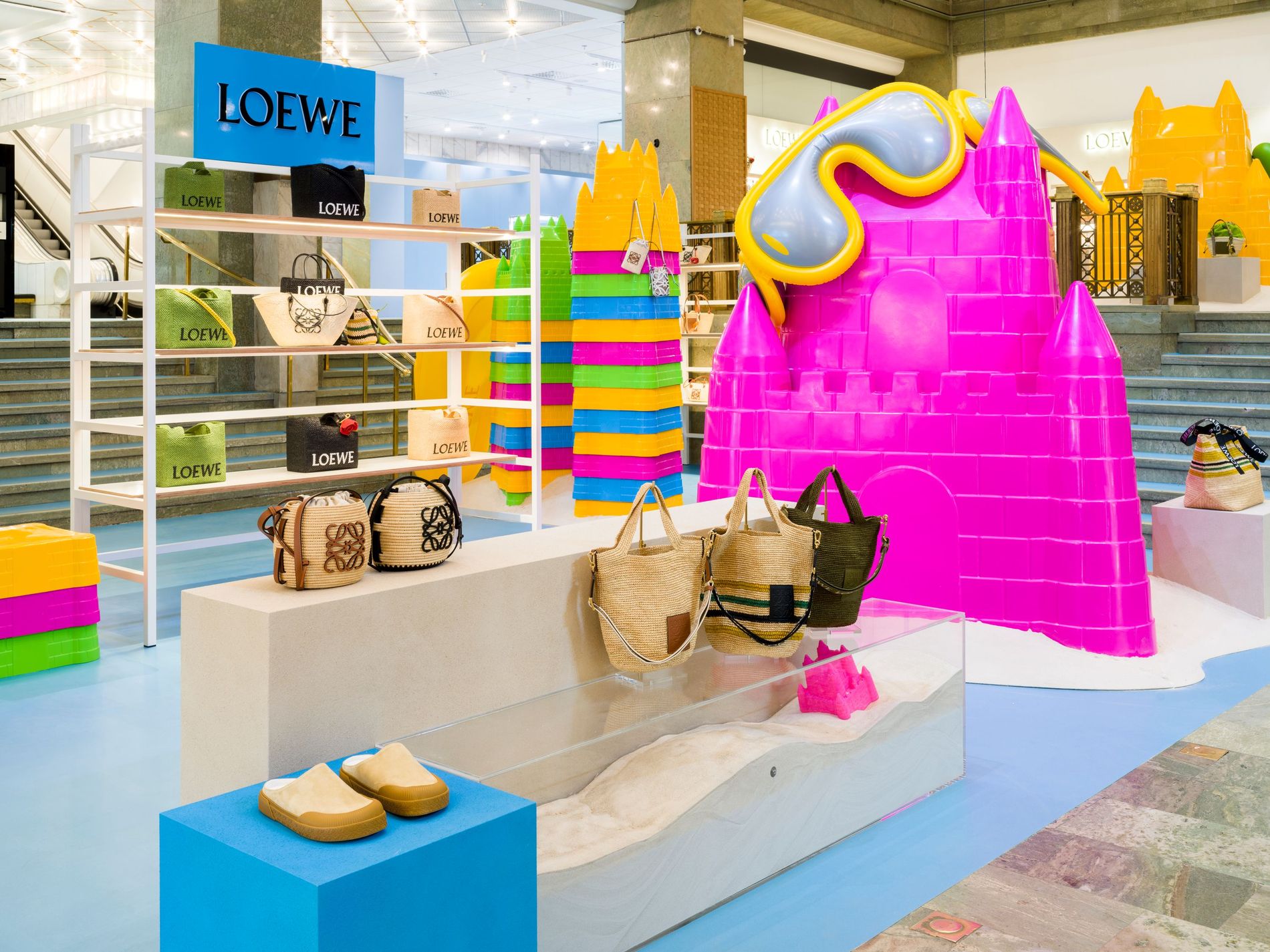 Eytys' easy breezy capsule is what we'll be wearing all summer
Adding to its arsenal of go-to unisex garms, Stockholm-based Eytys has unveiled a capsule of shirts and denim that will be on high rotation throughout the endless beach club lunches and balmy summer evenings ahead.
Aptly named, the Breeze collection's eight pieces are laser-slashed in a herringbone pattern to toy with transparency. "I love working with clashing contrasts," says Eytys founder and creative director Max Schiller, "in this case juxtaposing classic and sartorial with pun. Laser cutting is an interesting tool that we often work with on denim, this season I wanted to experiment with it on unexpected materials and garments such as poplin and linen."
The straight-silhouette shirts offer up a relaxed fit in business-stripe blue, black and red – Schiller's favourite – while the linen iterations come in elegant cream and black "It started with an ambition to reinvent the classic poplin business shirt," Schiller says, "transforming it into something elevated yet casual. We developed a herringbone cut pattern that is scaled and placed very precisely so that the holes keeps the fabric intact with nice fraying yet makes the wearer feel like he or she is revealing just enough skin through the holes." Meanwhile, the brand's signature Benz jeans, made from indigo denim, feature a laser-torn surface mimicking soft bouclé in a gradience pattern.
Eytys Breeze collection is available now in store and via eytys.com.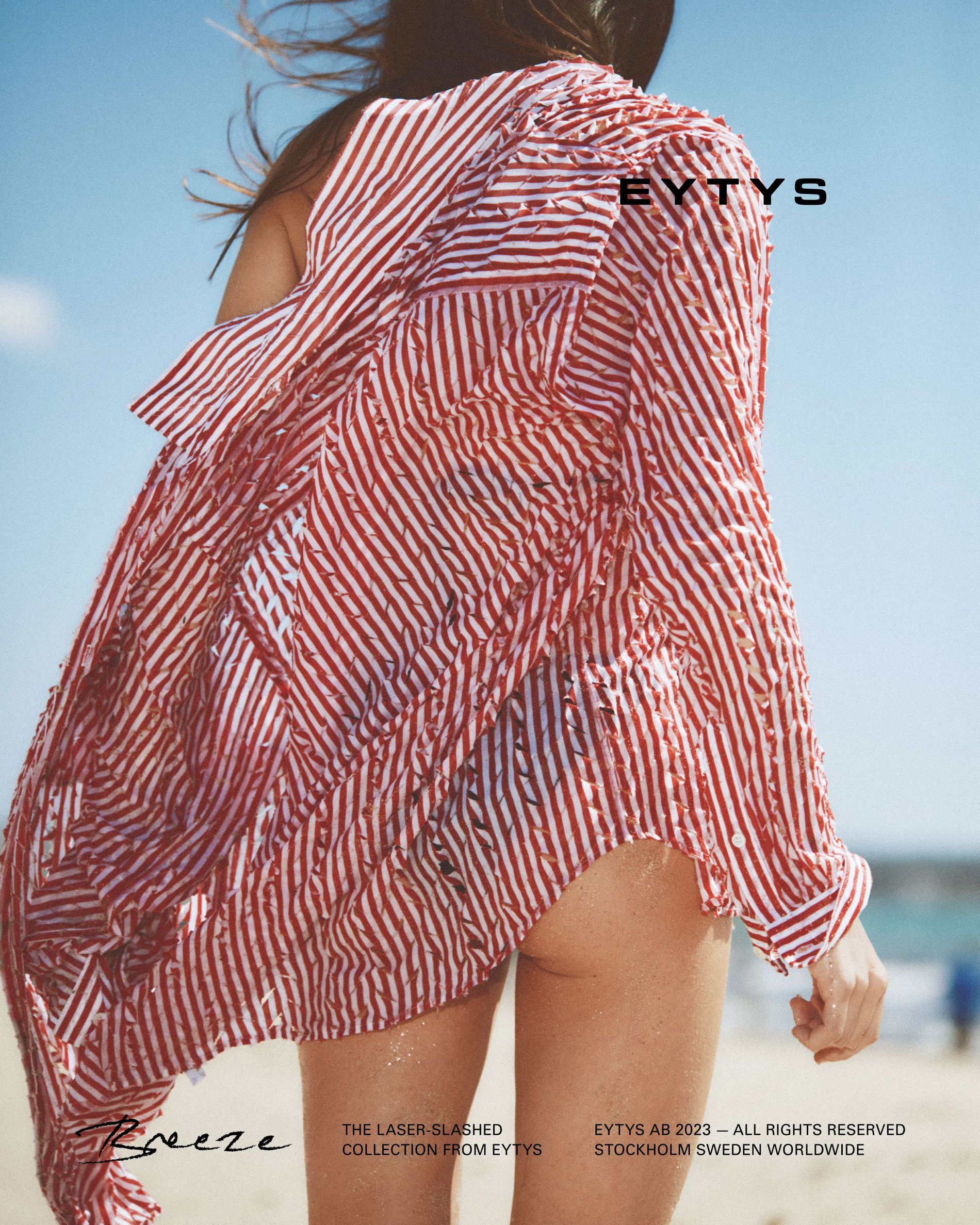 Anine Bing has designed an exclusive necklace with daughter Bianca in time for Mother's Day
In celebration of love and friendship, Los Angeles-based fashion brand Anine Bing has launched an exclusive new handcrafted necklace strung with freshwater pearls and glass beads designed together with her 12 -year-old daughter. "My daughter Bianca is forever my muse and the biggest inspiration in my life," says eponymous founder and CEO Anine Bing. "Her passion, creativity, and style are a joy to be around."
Honing in on Bianca's love of handcrafting and Anine Bing's love of jewellery, the playful design is tipped with a solid 14-karat gold mushroom charm, scattered with pavé diamonds. "Creating bespoke pieces of jewellery has always been something I've loved," says Bing. "Having the chance to create something special with my daughter is a dream come true." This familial collection proves that the apple doesn't fall far from the tree.
By Rebecca Hyde-Price Aggestam
Anine Bing
Anine x Bianca Bead Necklace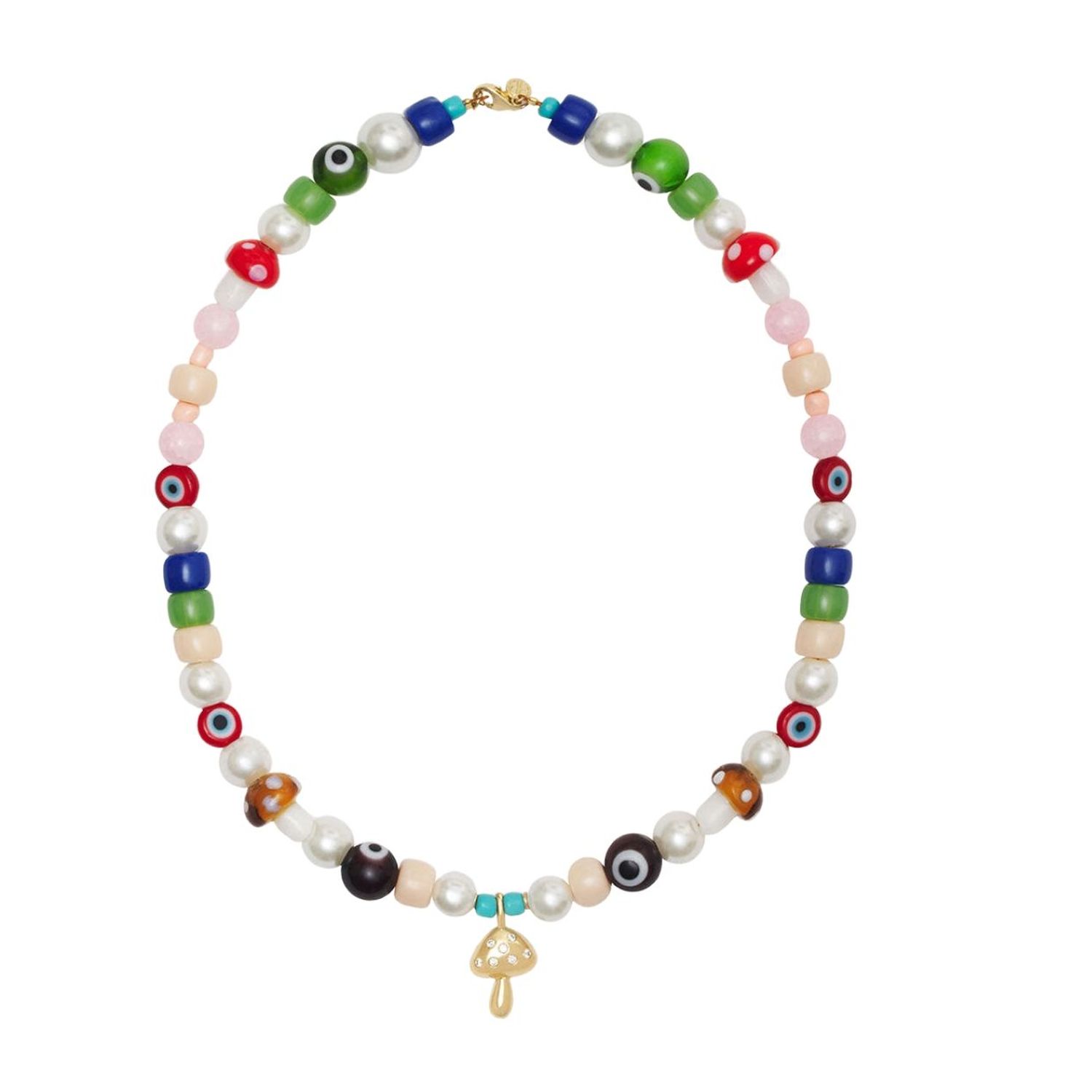 Arket unveils new 'modern-day market' for Stockholmers
Nordic high street favourite Arket has revealed its latest address in the Swedish capital, in the heart of Stockholm's Södermalm. The 300 square metre store, described as a 'modern-day market', is the brand's third in the country as it continues its physical expansion.
The newest Arket destination for Stockholmers will house a hand-picked selection of the brand's menswear, womenswear and home essentials, designed simplify good choices and provide inspiration for a more beautiful everyday life.
"With all Arket stores, our starting point is to find the right venue in the ideal location to meet our customers where they are," says Pernilla Wohlfahrt, Arket's managing director, who adds tha tthe new store reflects "a strong interest in Arket from our Swedish customers" and has been "especially curated for its location".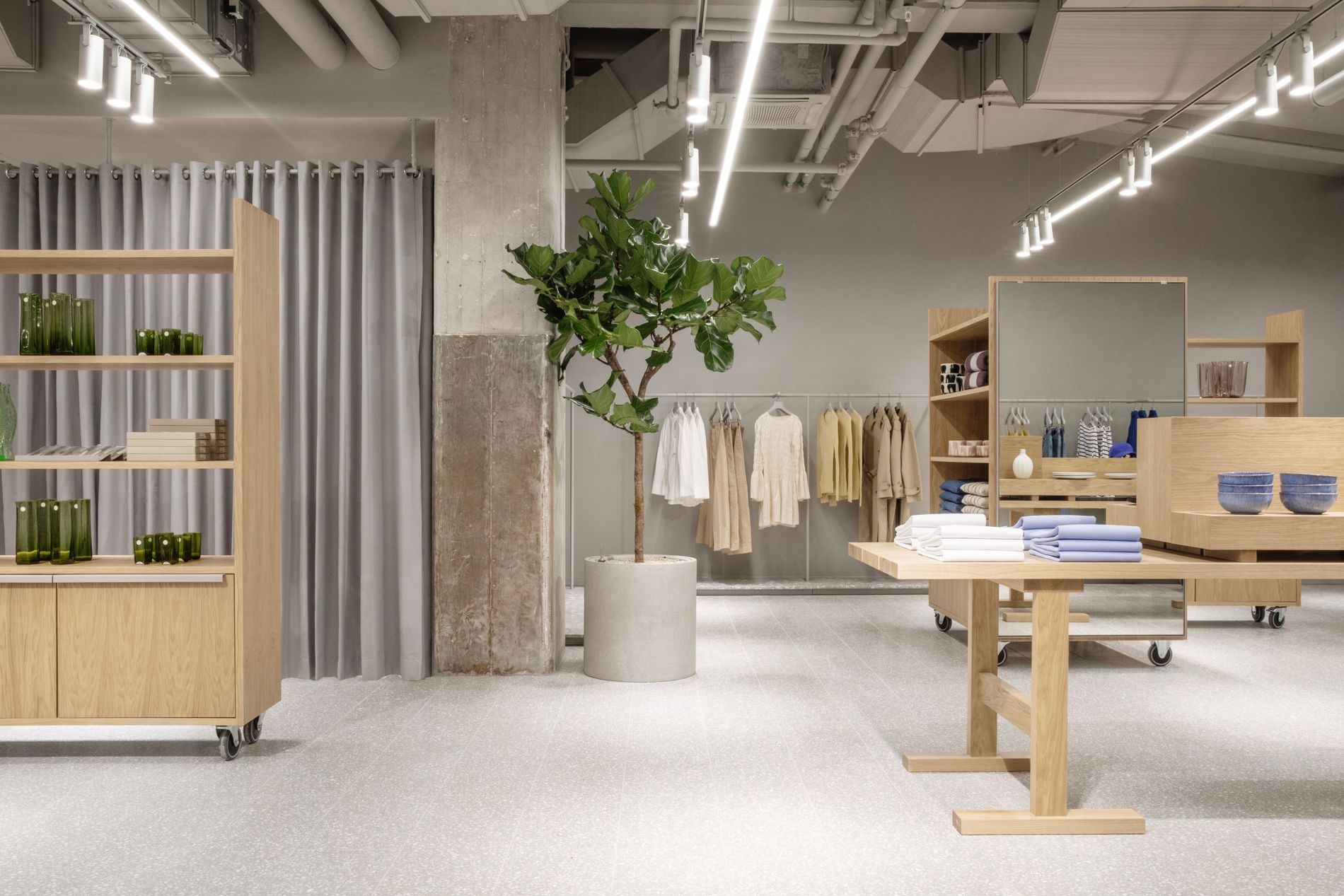 Embrace the future of Finnish accessories with ASK Scandinavia's new bio leather collection
Female-founded ASK Scandinavia, long-time leaders in sustainable leather goods, are back with a new collection of planet-friendly accessories. Their latest line is entirely crafted from MIRUM® – the world's first leather substitute that is completely plastic-free and offers a drastically lower carbon footprint than previous alternatives.
The first item in the new three-piece bio leather collection is 'Clover,' a saddlebag with the perfect length shoulder strap; ideal for day-to-day, easy elegance. 'Holly' the slimline card holder – with logo detailing and three separate card slots – is also new, followed by best-selling tote bag 'Willow'. A tote designed by ASK to shift seamlessly from day to night; a classic favourite of the brand, now reinvented and crafted chiefly with MIRUM®.
The revolutionary material is brand new to the industry – having made its debut at Paris Fashion week in March 2023 – and ASK Scandinavia are proud to be one of the first to incorporate it into their designs.
"We are excited to be the first Nordic brand working with MIRUM®," says founder and creative director Karoliina Bärlund. "The fashion industry has reached a critical moment and it's our responsibility to take action," she continues. "Since ASK Scandinavia was founded, we have been committed to moving beyond our reliance on toxic materials that are harmful to people, animals, and the planet, and we're proud to embrace sustainable practices that create a positive impact."
Now you can be proud to carry these ASK Scandinavia bags too.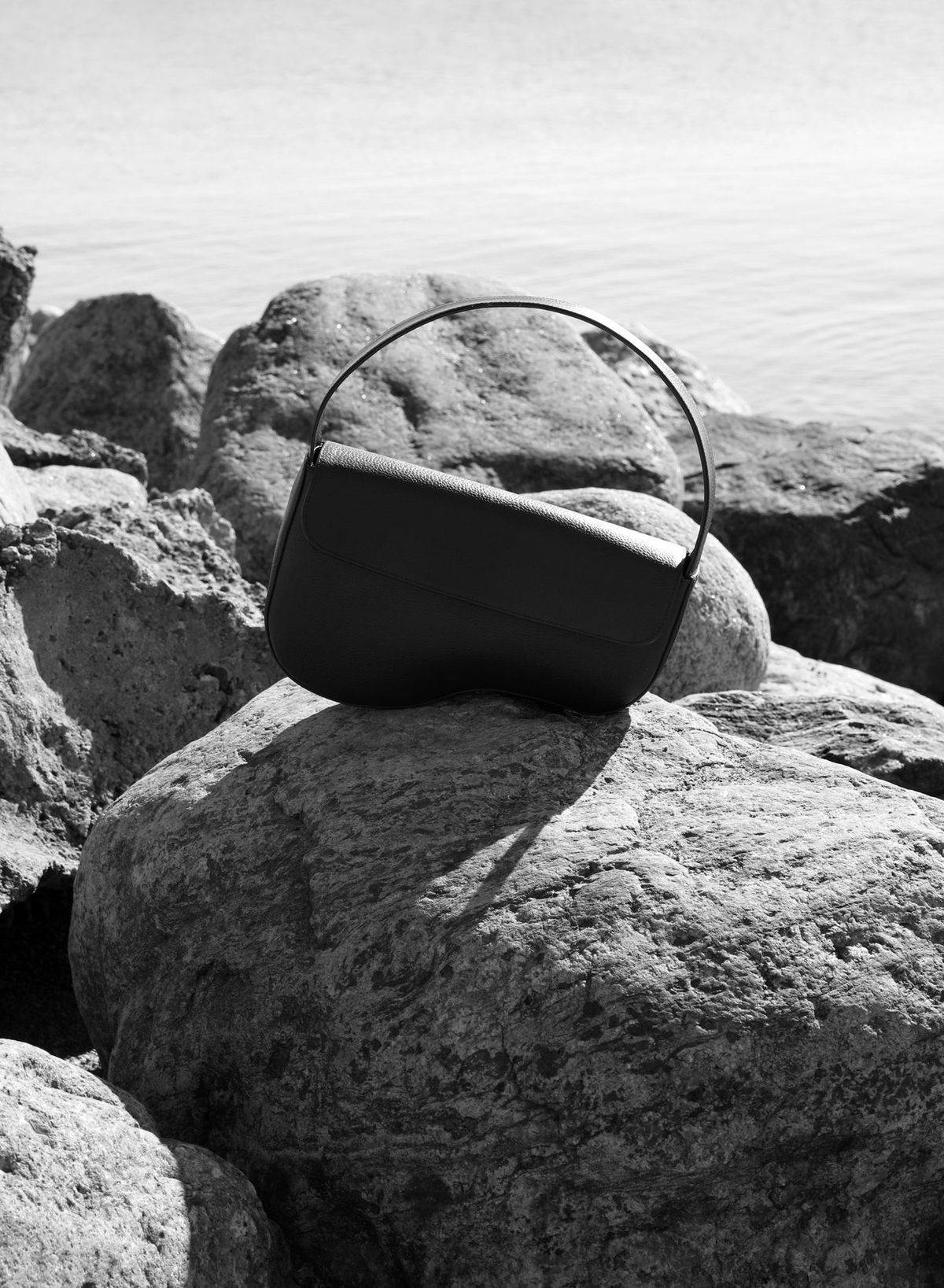 Photo: courtesy of the brand
Join the broken hearts club with Miriam Bryant and Efva Attling
Finnish-Swedish singer Miriam Bryant's star power in Scandinavia is undeniable. With an impressive array of hits already under her belt, the talented vocalist is delving into new creative spheres by teaming up with renowned jewellery designer Efva Attling. "It was exciting to unlock that door and explore a whole new creative space," says Bryant.
As is often common with creative minds, their designs stem from the heart, fully embracing a raw vulnerability which permeates their work. This sentiment is exactly what inspired Byrant's statement collection. "Miriam has clear opinions about what she wants, so the first thing we did was [create] a broken heart after a tattoo on her neck," says Attling.
Including thorny earrings, chunky chains and broken heart pendants, the collection speaks to anyone who has ever loved – and lost. "We've all been through things that left wounds. Instead of denying it, you can wear your scars, if not with pride, then at least with a sense of 'It's ok'" says Bryant.
By Rebecca Hyde-Price Aggestam