This Lithuanian brand harnesses the power of science in skincare in a way accessible to everybody — and easy to understand.
All products featured on Vogue are independently selected by our editors. However, when you buy something through our retail links, we may earn an affiliate commission.
Think about the products that are currently sitting on your bathroom shelf. All the cleansers, serums, peels and masks. Think about their formulas that ooze outside their packaging into your skin. The mere touch of said concoctions is able to clean, renew and revitalise what is lacking. With one touch, one scrub, or one coating, one brings back life or even takes away what isn't meant to be. While this sounds like magic, like the work of an ancient sorcery or spell, the truth is there is a very different explanation as to why this works. A different type of magic, a precise art. The alchemist's talent, and the research's pride and joy: science.
Skincare inherently involves science. From chemistry to biology, that's the explanation behind why serums, fluids, and masks work. If there wasn't science behind the products, said concoctions would do no good, and like failed potions, nothing would happen on our skin. Actually, not working might be the best of fates for those who ignore the science behind the products, as the wrong combination might end up doing more harm than good. Trust me, I've been burned before.
Science, however, is no easy feat and not everyone can easily read the labels and understand the combinations.his is something Math Scientific knows well. Founded in Lithuania in 2019, Math is a brand that shifted the traditional mindset of skincare brands and set off to create minimalist formulas with well-researched and effective ingredients.This allows the brand to create products that have a clear purpose, creating added value to one's skincare routine.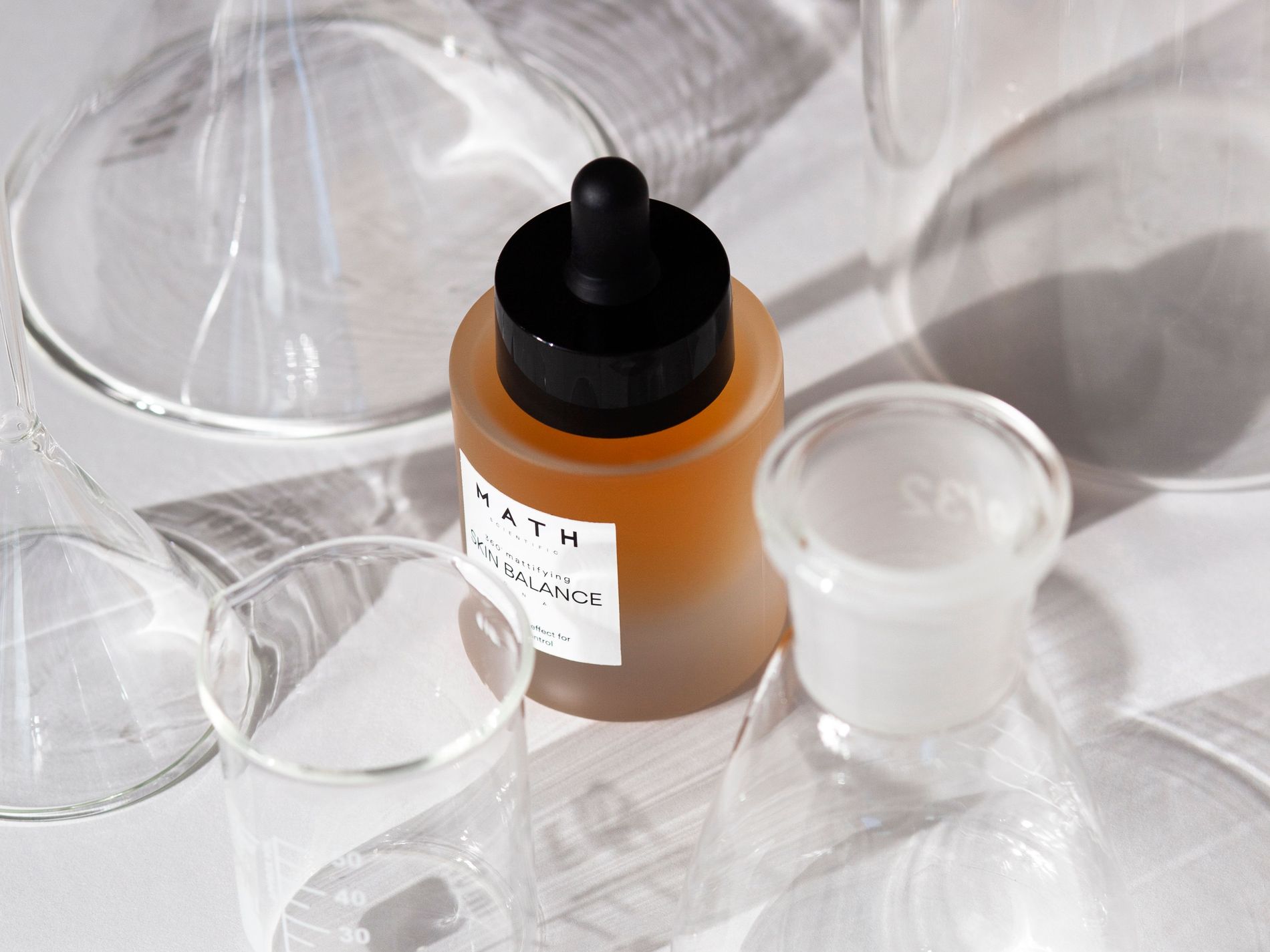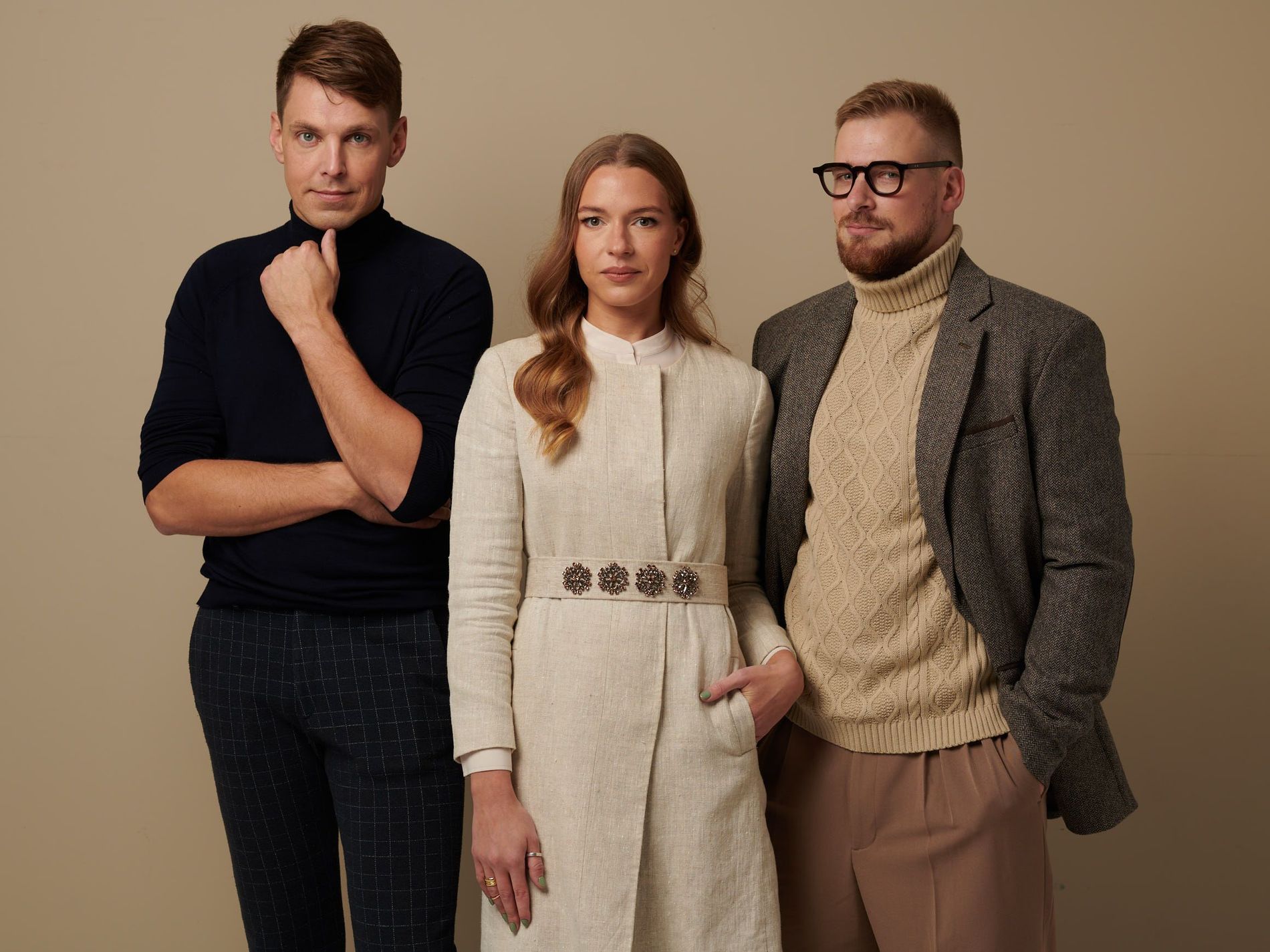 "For us, beauty is directly related to self-confidence and our goal is to boost it through trustworthy science-based products," says Marija Valaitė co-founder and CMO for the brand. "That's why, when creating products, we avoid quick fixes that work only on aesthetics and focus on long-term visual and psychological benefits instead. Rather than creating products that would compete with existing alternatives, we are focused on developing every product from scratch and take pride in short, easy-to-understand lists of ingredients."
Valaitė, who co-founder the company with Matas Janulevičius and Vitalijus Valaitis, has over 12 years of experience developing and supervising numerous global brands ranging from skincare to AI-powered tech sector. Janulevičius holds a PhD in nano chemistry that he has applied into understanding and applying molecular level chemistry onto the skin and human tissues, making sure their products fulfill their promises on a cellular level. While Valaitis knows how to make a brand grow having co-founded several successful startups.
Thanks to the founders diverse skill set, Math offers a series of easy-to-understand, promising products that allow whoever encounters them to find what they are looking for. "We seek to educate our customers on the ways different chemical compounds work for different skin conditions and what type of minimal routines are suitable for solving specific skin issues. Another thing we pride ourselves on are the strong partnerships with universities and our own board of dermatologists that allows us to achieve a minimalist yet tested and approved approach to product formulation," says Valaitė.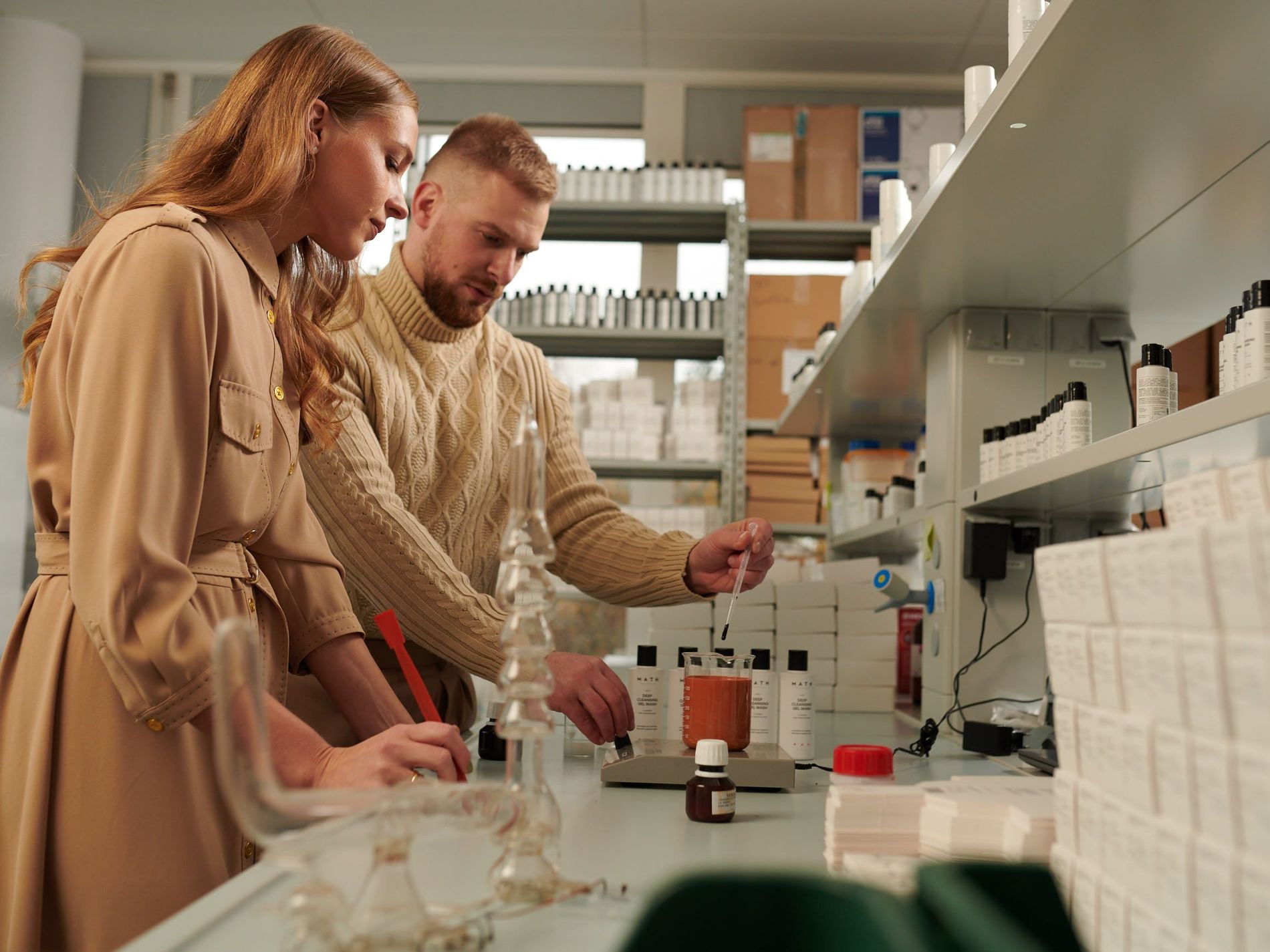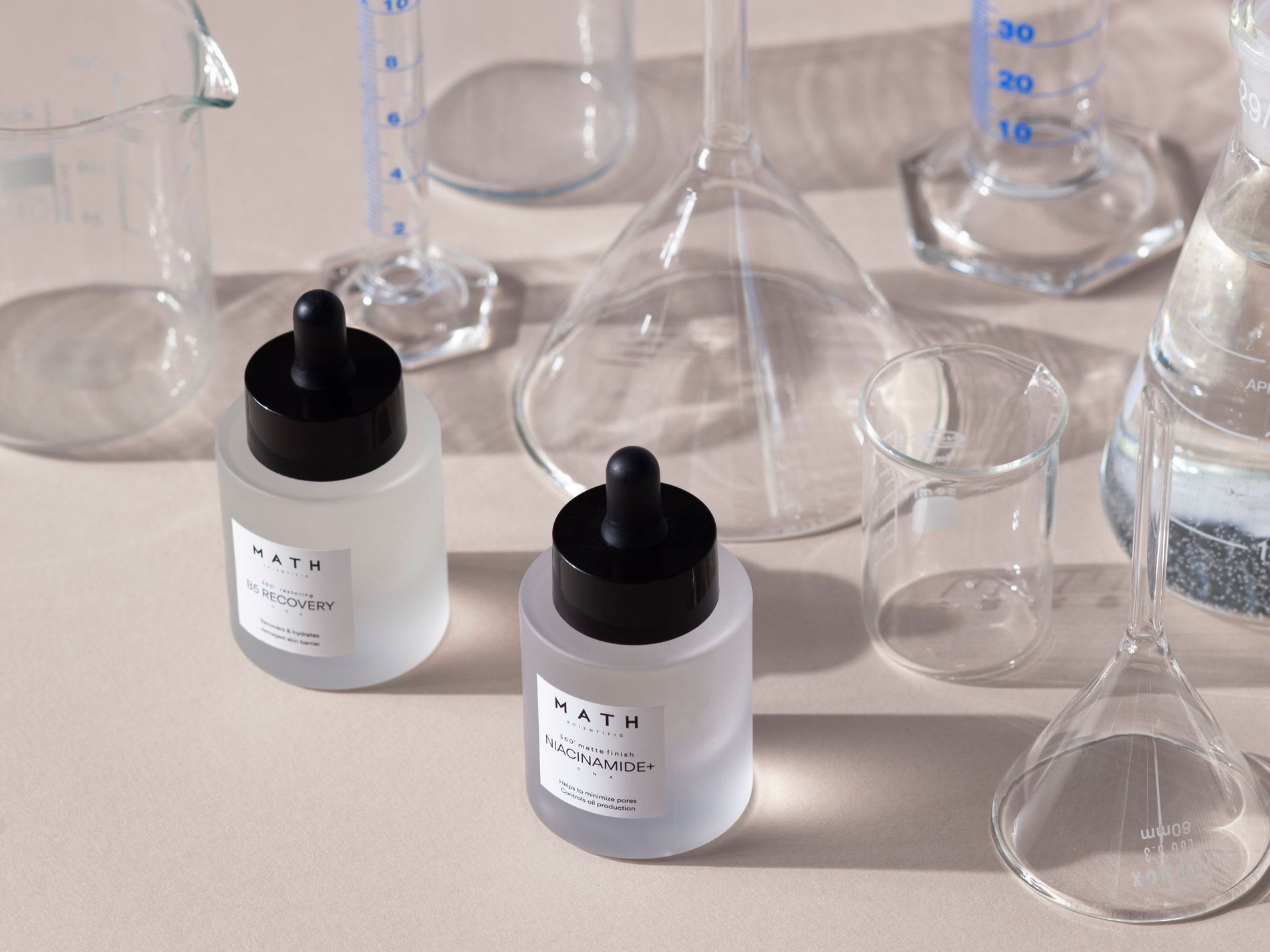 "We seek to create minimalist formulas that feature the most effective active ingredient concentrations and combinations. By ensuring their compatibility and potency, we deliver functional skincare solutions at the cellular level. Our approach also entails more testing and more rigour than the broader field of skincare products is used to. We know that there are no quick fixes for skincare issues. What we seek to achieve is a shift in mindset complemented by well-researched products that help boost cell recovery processes."
Thanks to this scientific approach, Math is able to work at molecular levels to ensure that the products really are doing what is promised. "When we created Math, we turned to the cell – the place where all skin-related processes originate. By delving into biological processes that happen within, we can create balanced formulas that strengthen and support them. As we are closely looking at what each active ingredient does on the cellular level, we are extremely selective. Everything we put in our products has to serve a function for the skin, not only for physical properties of the product, such as consistency, stability, etc. The careful combinations of components used in our skincare cosmetics help to create conditions that put the skin in its biological comfort zone, where every cell successfully renews without stress. The goal of our products is to help the skin with regenerative processes that happen 24/7. We believe that science should not be confined to the walls of academia. In fact, it should serve everyone. We play our part by bringing the latest research findings in the form of a skincare product from the lab to the consumer."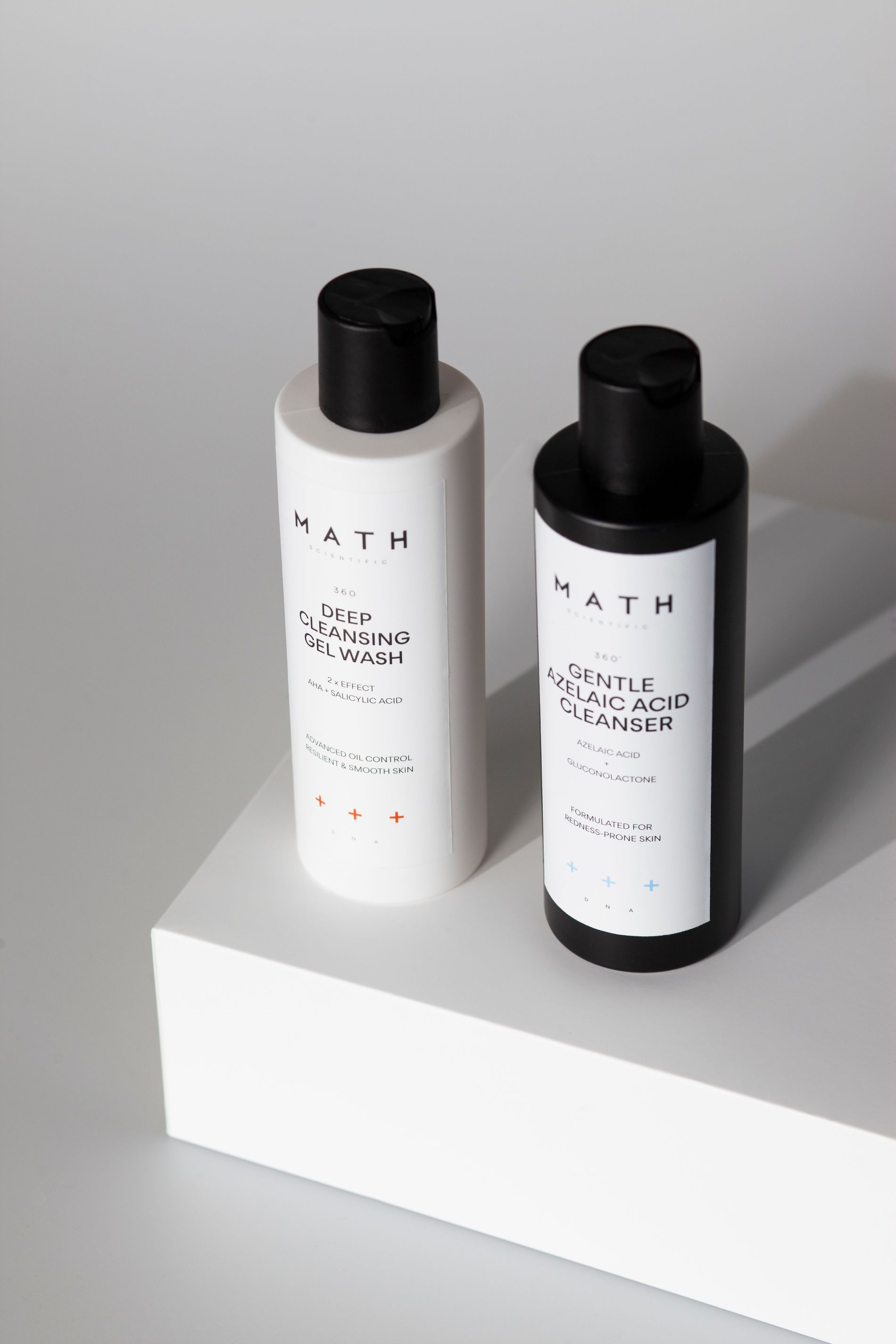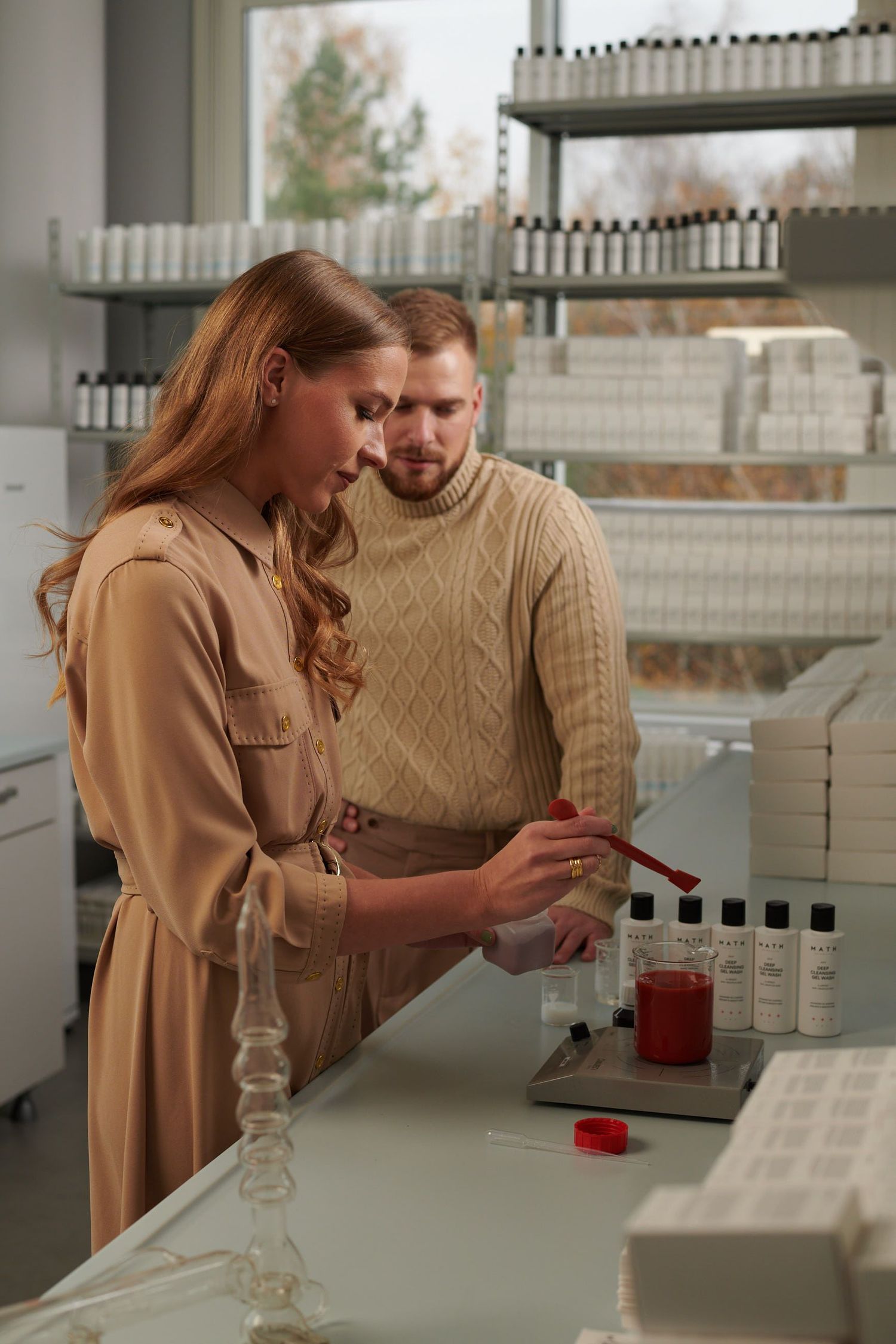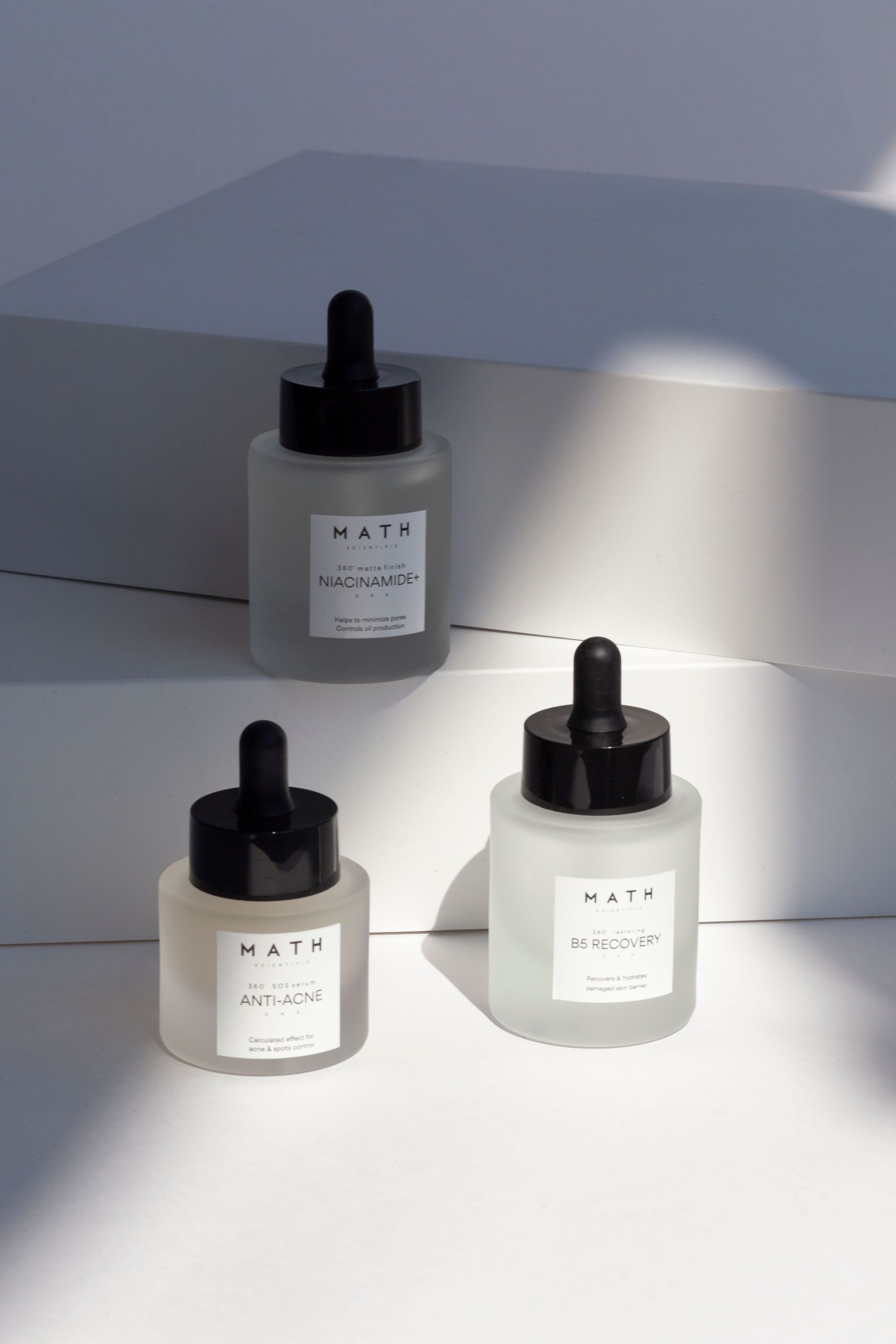 This is why some of the hero products — like the Deep Cleansing Gel Wash, Anti-Acne Serum (a personal favourite and holy grail against problematic skin and blemishes), and B5 Recovery — have gained cult status among it's fans. Math's products really take out the complications of science without taking the benefits out of them.
As mentioned before, I've been burned by not knowing or understanding properly how to mix some active ingredients or formulas (you know, back in the day when one was just getting into skincare). Math's approach allows them to protect their consumers from the mistakes of layering or using products that are not meant to be together by giving them really effective and complete products that take them to where they want to be in regards to beauty. As Valaitė says, "We want to protect our consumers from their own mistakes," which is something that a former adventurous yet clueless skincare enthusiast, I appreciate.
At the end of the day, Math is challenging the way skincare is done and opting for a minimal approach to it. It's not about getting consumers to buy more, or selling more products, it's about creating what is right for the needs of customers. Even through the packaging the label finds ways of being better, by using only certified sustainable materials and giving back to the communities they work with.
Math is a collaboration between science and skincare made to boost one's confidence, and thanks to their products they take the research from their lab to your own bathroom's lab.
---
Vogue Scandinavia's Beauty Editor must haves from Math Scientific