The Brooklyn-based artist Landon Metz has created hypnotic hand-painted designs exclusively for the Finnish label's latest drop
Marimekko is known for a good collaboration, whether it be with Adidas, Uniqlo and even Ikea. But this time round, the Finnish label has journeyed across the Atlantic to New York to tap the talents of painter, printmaker and sculptor Landon Metz.
The collaboration for spring/summer 2023 forms part of Marimekko's Artist Series, and comprises eight pieces, all made from organic unbleached cotton – which became a canvas in the hands of Metz. Hand-painted pools of dye in deep blue and coral red splay across dresses, tops, scarves and a skirt, as well as the iconic Karla bag. "Marimekko went out of their way to embody the spirit of my practice and find printing techniques that don't just replicate one-to-one, but reveal something about the process and the way materials function together," says Metz.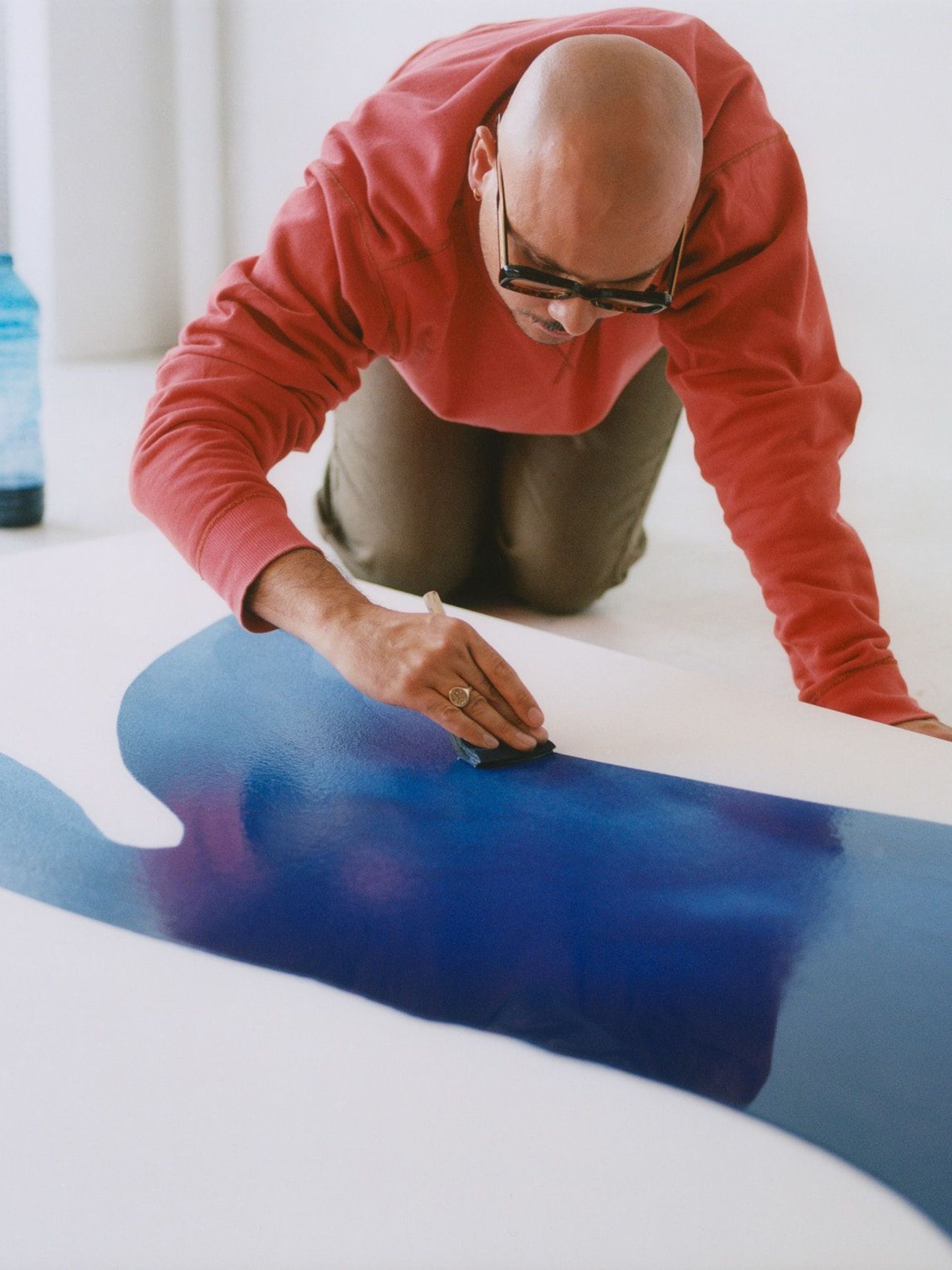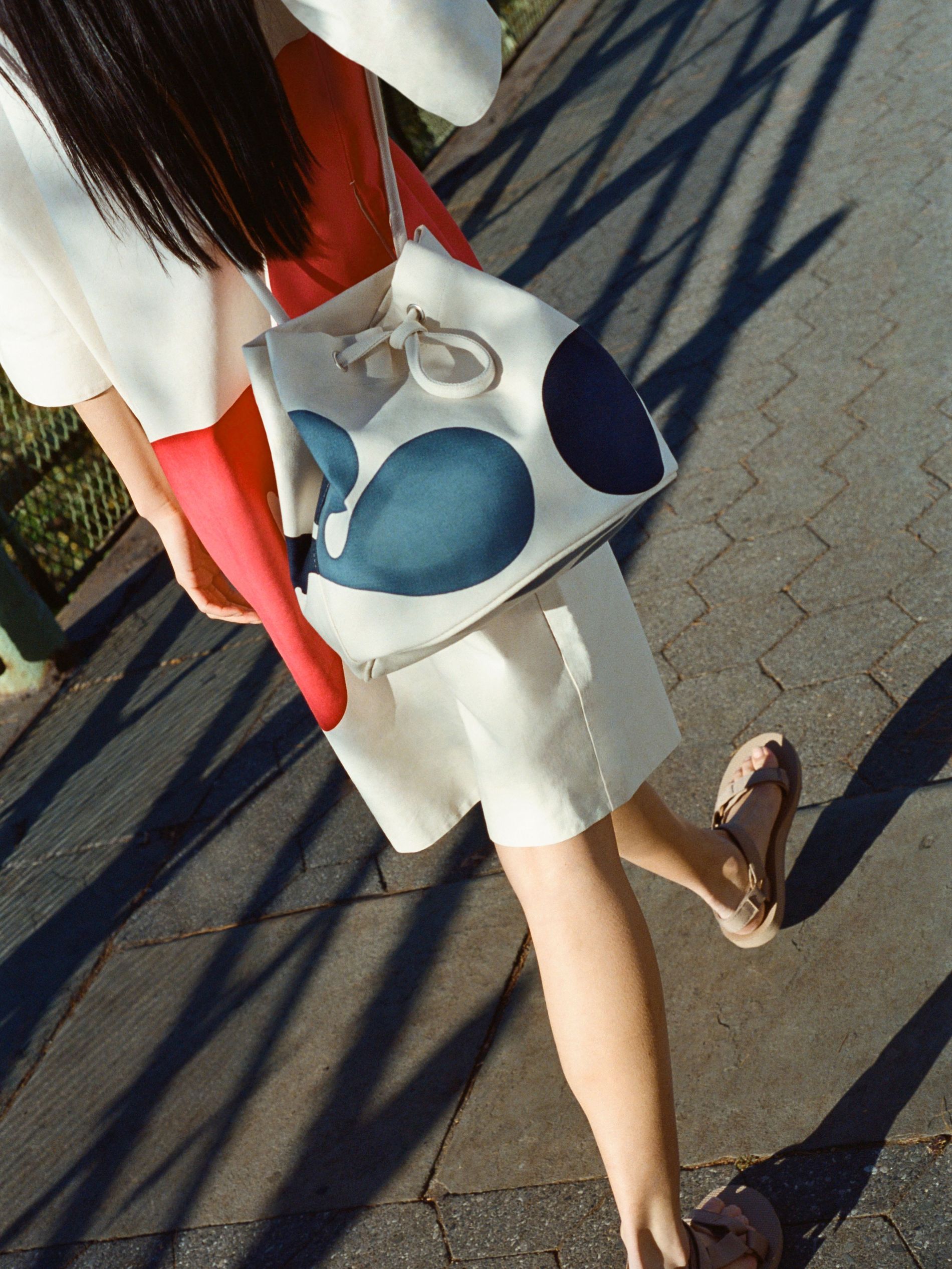 Renowned for his dynamic language of minimal forms, Metz describes the collaboration as an entirely new way to articulate his own dye and canvas works, as "literally wrapping the viewer in the image, and further blurring the boundaries between the visitors' proximity to the canvases and the canvases themselves. For the wearer, it is a personal expression, but also an inward narrative and experience," he says.
Metz combined his hand-painting technique with advanced printing technology at the brand's Helsinki print mill to add another layer of nuance to his —an exciting evolution in the art of printmaking at Marimekko.  According to Marimekko's creative director Rebekka Bar, this "authentically mimics the aesthetic derived from Metz's original artwork."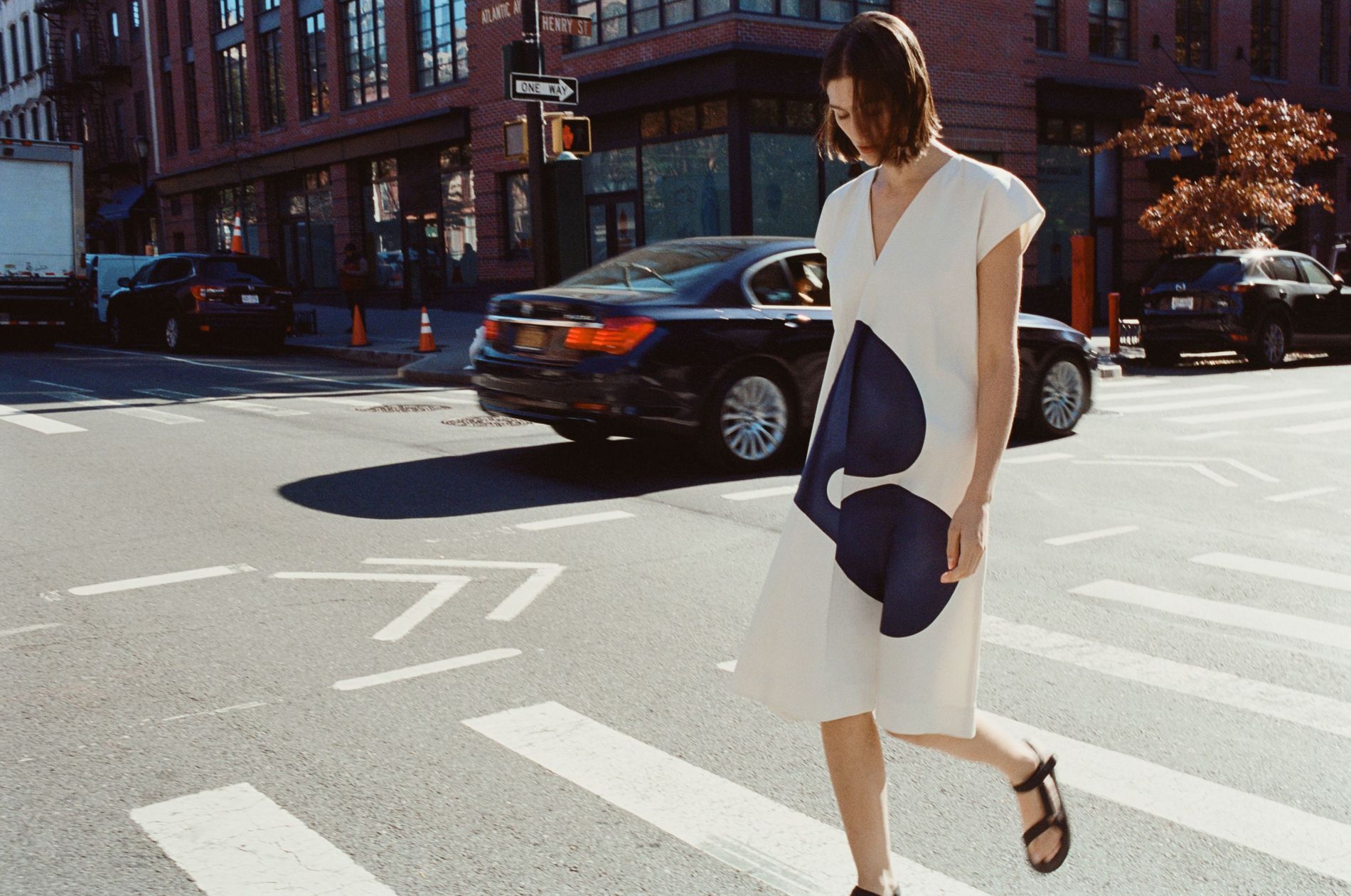 With this collection, Metz develops a much more intimate relationship between the visual language he has created and the wearers living in the garments. And so, Metz's singular language continues to evolve.  
The Marimekko x Landon Metz collection is available now here. Browse Vogue Scandinavia's top four picks from the range below.