Speaking exclusively with Vogue Scandinavia, director of print design Minna Kemell-Kutvonen and senior designer for Marimekko home Sami Ruotsalainen tells us everything we need to know about the upcoming anniversary auction in honour of the brand's creative community
"Mindfully and well-designed objects are at the core of our design philosophy here at Marimekko. Our mission is to bring joy to people's everyday lives through our colourful, bold prints and timeless, functional, long-lasting design," explains the brand's director of print design, Minna Kemell-Kutvonen. So naturally, the objects needed to be highlighted for the brand's 70th anniversary. Partnering with Bukowskis, Marimekko is putting on an anniversary auction to honour its creative community.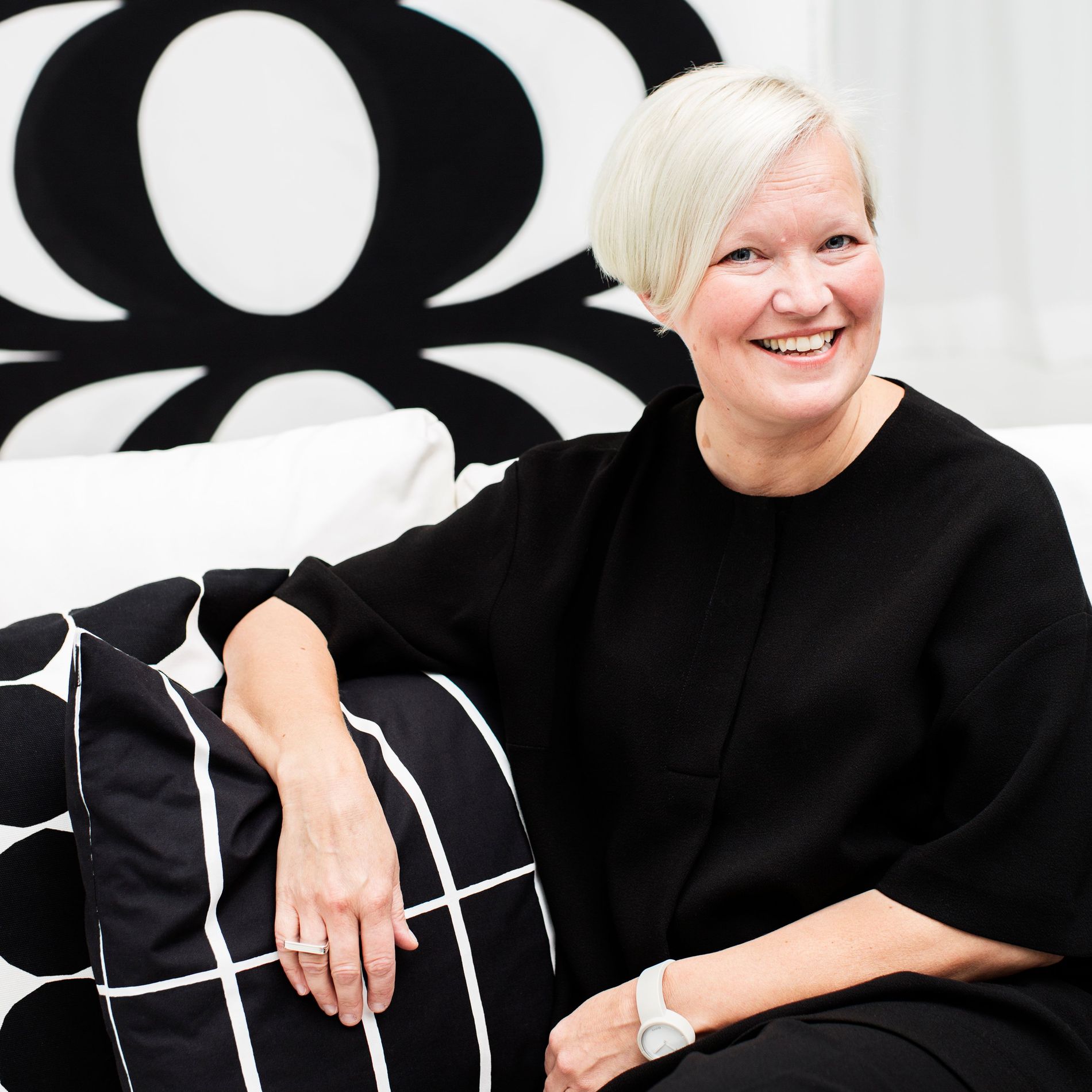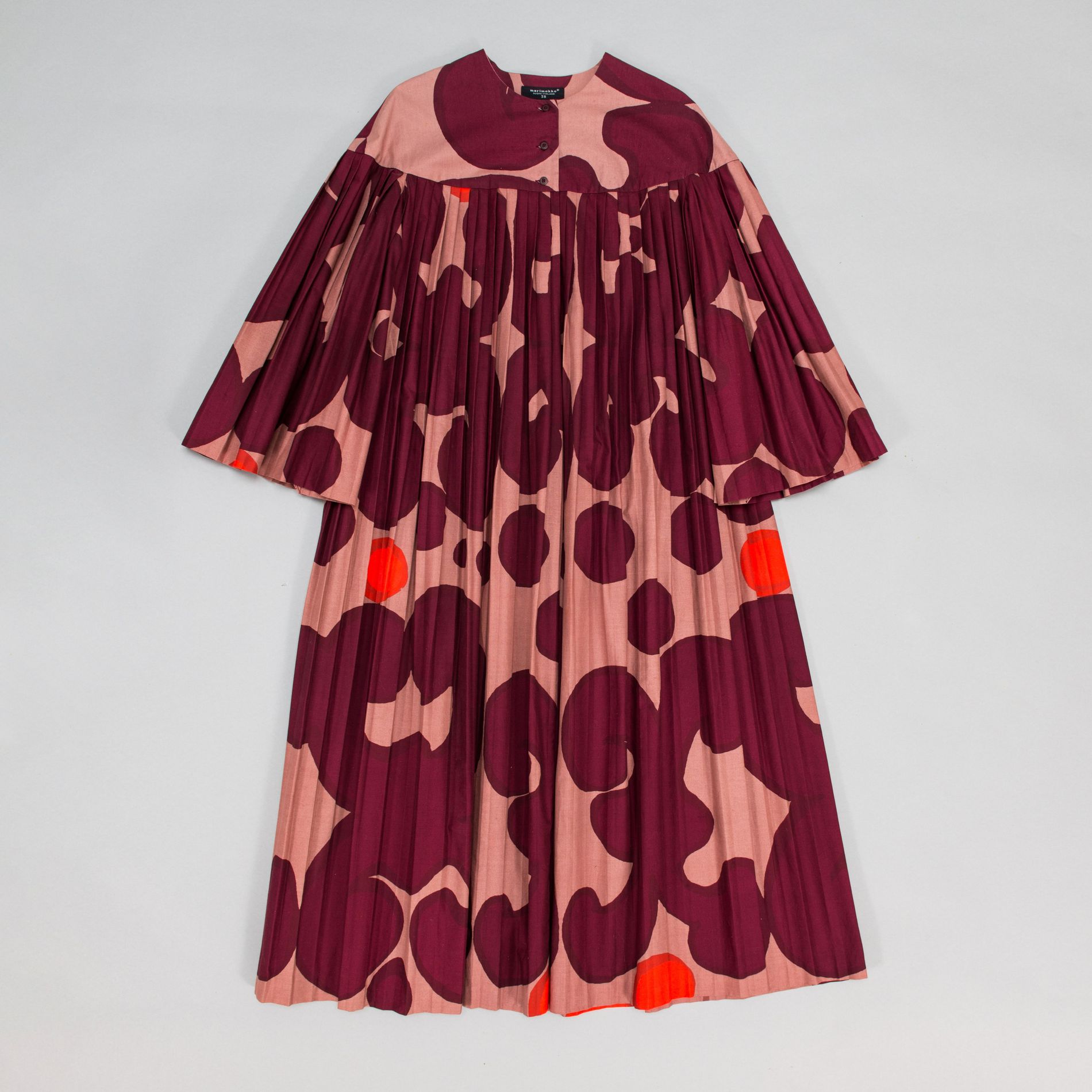 Marimekko has always worked with artists across multiple disciplines, and the auction highlights the multi-faceted nature of the Marimekko universe. "Collaboration is an essential part of our brand. Ever since the beginning, Marimekko has worked as a creative community – the whole brand was founded when Armi invited different designers to create prints for the company," says Kemell-Kutvonen. "The artists and designers we work with come from very different backgrounds, which is beautifully illustrated in this auction collaboration."
One of the designers highlighted in the auction is senior designer for Marimekko home, Sami Ruotsalainen. He has a long history with the brand, starting off as an intern twenty years ago. "I arrived in the company just when Marimekko started to re-introduce retro prints by Maija Isola, so I really got to discover the vastness of the brand's artistic heritage early on."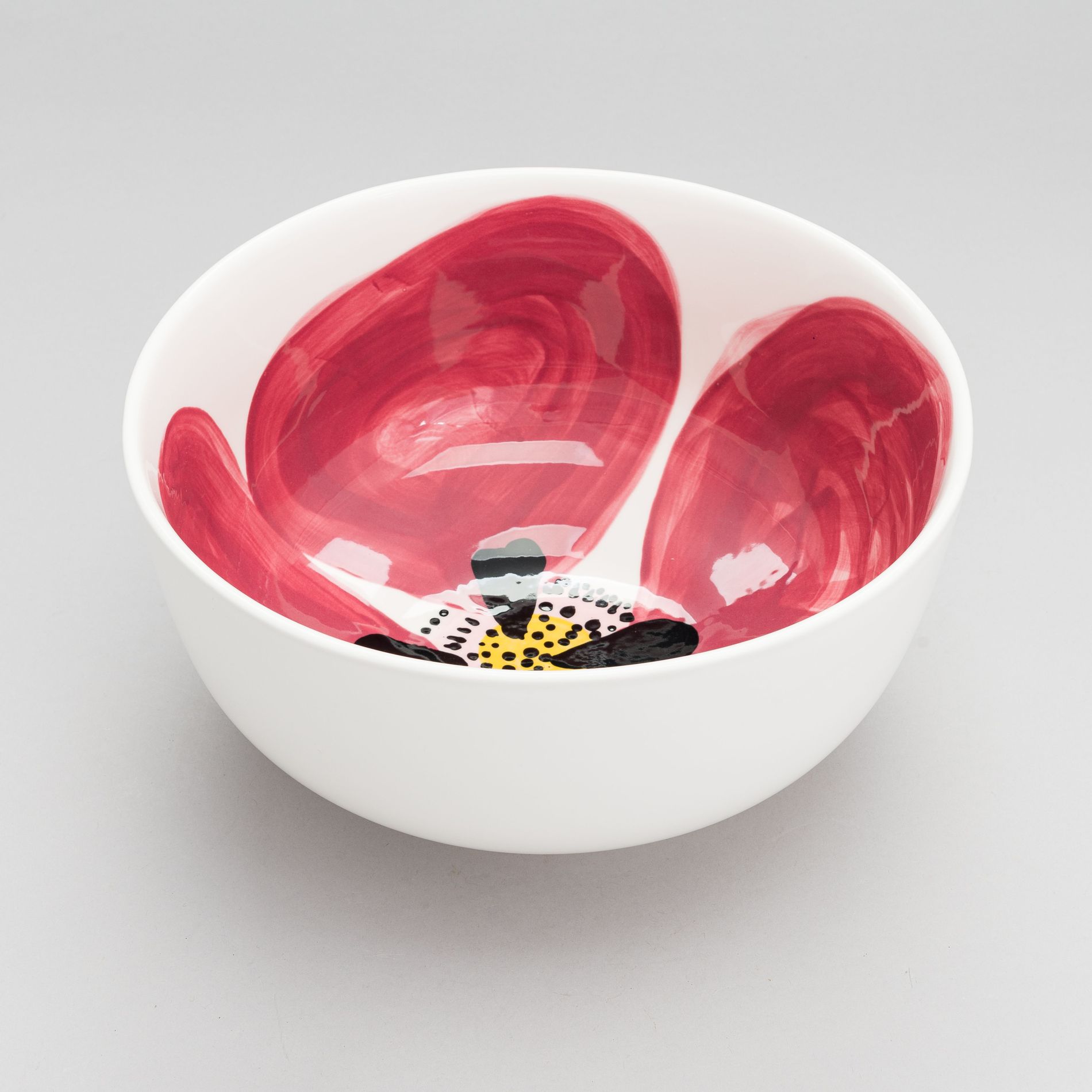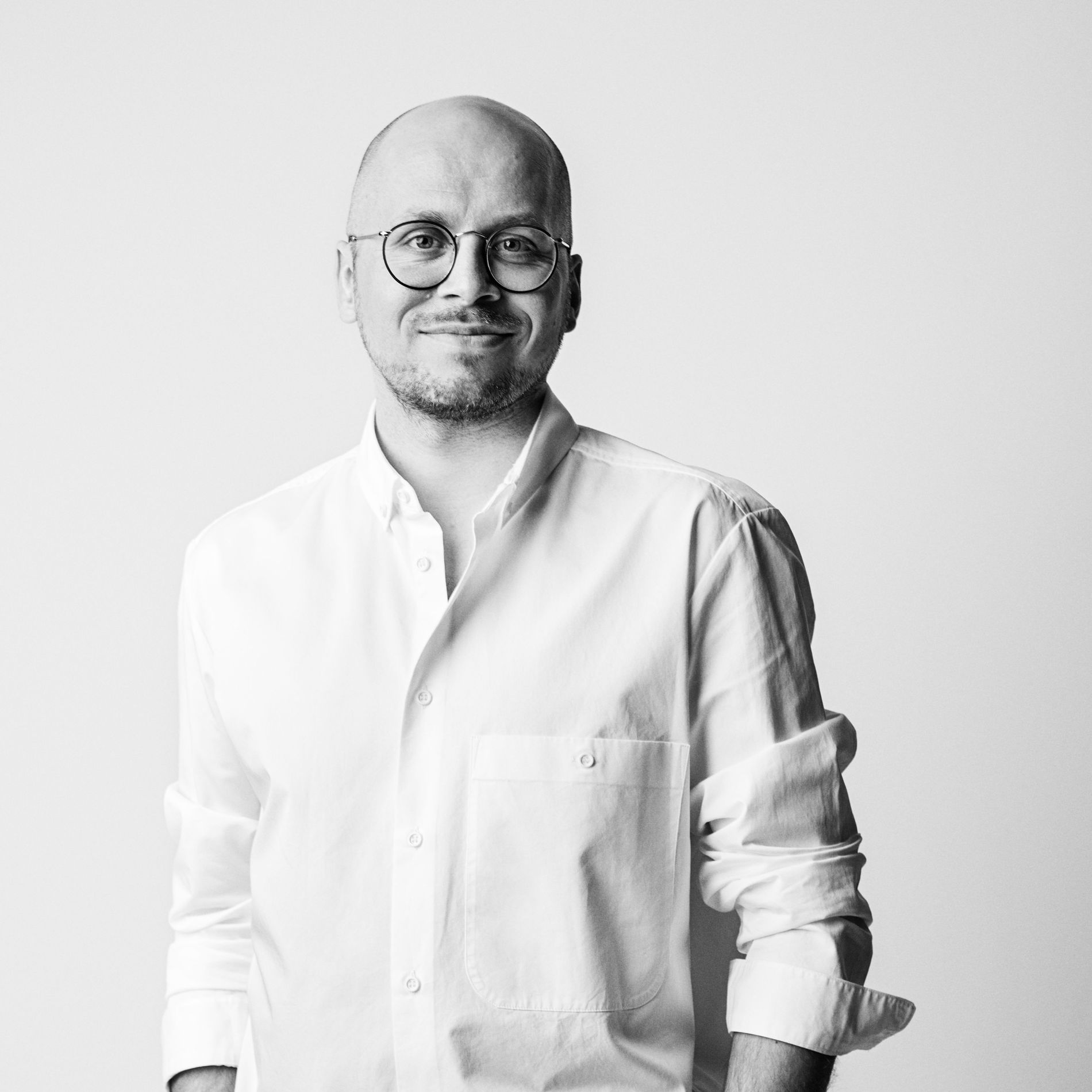 The auction features three of Ruotsalaine's unique art pieces. The first, a giant Oiva bowl – Ruotsalaine is the originator of the iconic series – made for the ceramic series' 10th anniversary in 2019. "I hand-painted this particular piece in Thailand at the factory where we make Marimekko ceramics, " explains the designer. The way that the Oiva series has found its way into people's homes continues to delight and humble the designer. "I firmly believe that design should be for everyday use, so when I see that an object I've designed brings functionality and joy to someone's everyday life, I feel like I have succeeded in my work."
The two other pieces – the Pata Kannella (pot with a lid) made from thrown porcelain and the mouth-blown glass piece Pokaali (cup) – were initially created for the art gallery Lokal in Helsinki. "Both of these creations have been manufactured by my long-time artisan collaborators. Their signatures are also marked on the items; that is really important for me," says Ruotsalaine.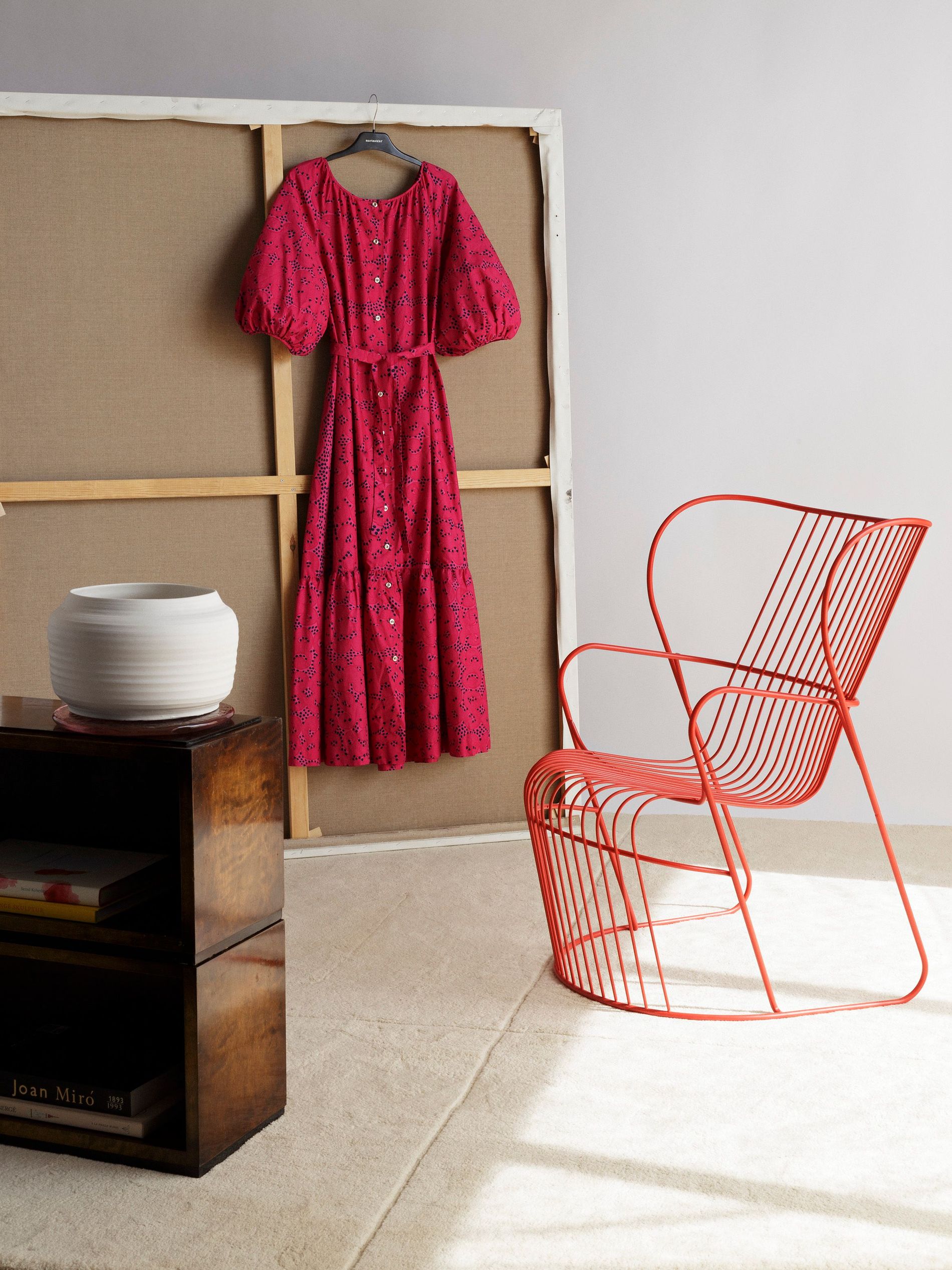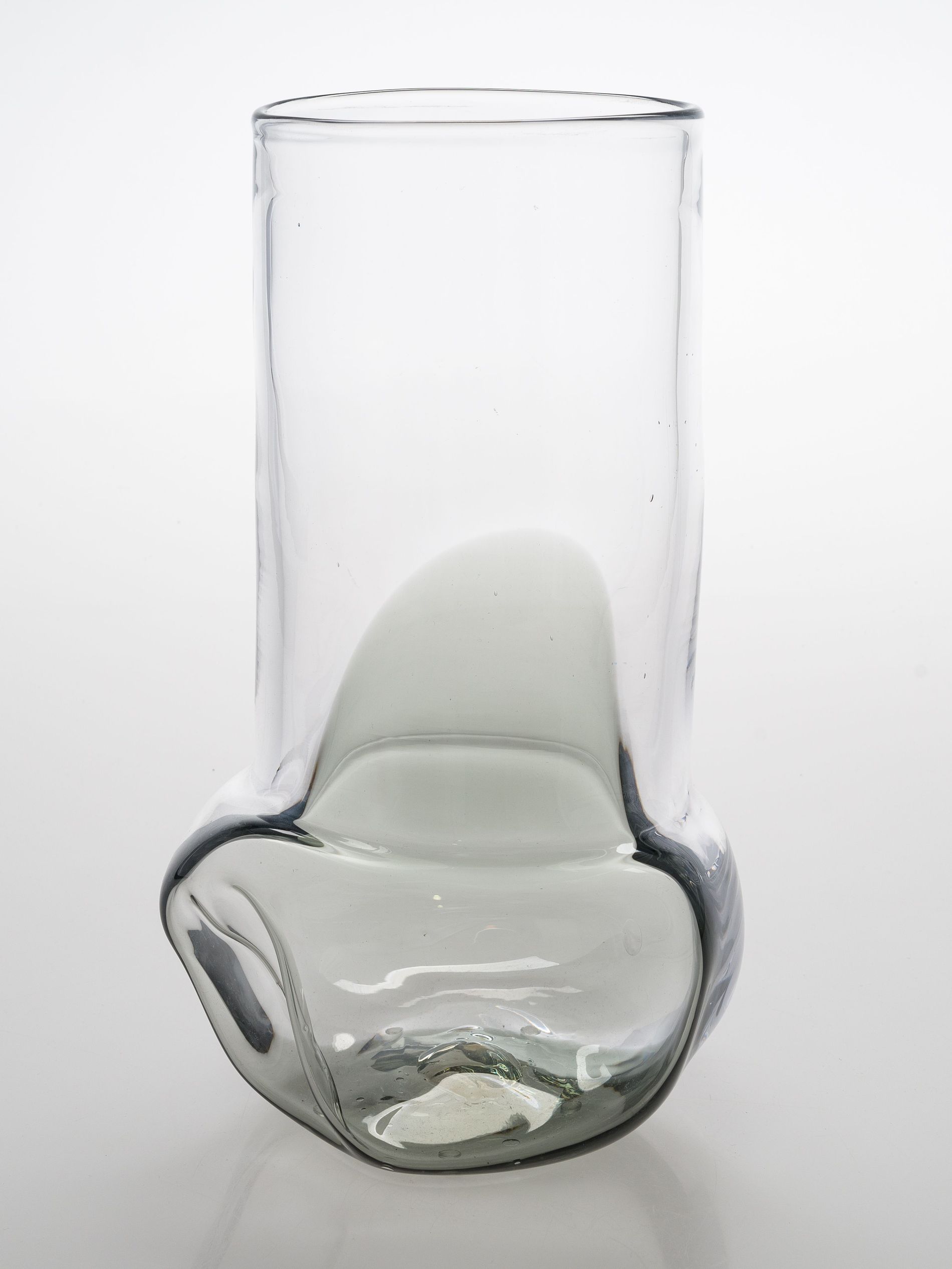 As the originator of one of Marimekko's most recognisable tableware lines, Ruotsalaine is well versed in working with the brand's vast print library on 3D shapes. "I have great love and admiration for our archive, and us designers visit its contents very often to get inspired," says Routsalaine. "Every time we choose a print for an object, we think long and hard about the dialogue the object's shape and the pattern form together. An object's print placement should complement the object's design and shape; the point is not to make the print look as it would on fabric. Together, an object and a print should form something greater than the sum of one another."
New Marimekko collections always merge both archive patterns and entirely new print designs by young talents from their creative community. "Our collections are always a mix of old and new, quiet and loud, big and small – it's all about creating interesting contrasts, and the archive is an amazing treasure trove to search for the most amazing prints."
Together, an object and a print should form something greater than the sum of one another
Sami Ruotsalainen
In addition to artworks, furniture, and textiles from some of the most prominent artists and creatives from Finland and Sweden, the auction also contains a hand-picked selection of vintage Marimekko dresses from different decades. "I would say that the most recognisable Marimekko prints in the auction are 'Keidas' (oasis) by Annika Rimala, as well as the stripey 'Piccolo' and 'Noppa', both by Vuokko Eskolin-Nurmesniemi," says Kemell-Kutvonen. "Not only are they iconic Marimekko prints, but they also reflect the evolution of Marimekko's art of printmaking."
One highlight of the auction is a one-of-a-kind skirt created by Marimekko's founder Armi Ratia. "We acquired the item from Armi's daughter, who in turn received it from her mother in the 1950s," says Kernell-Kutvonen. The skirt features the distinct overlapping of colours, typical for Marimekko's early printmaking. "At the time, our fabrics were still printed by hand, and I think this handcrafted imprint is very visible in the Piccolo print adorning the skirt." By slightly overlapping the colours, the base fabric could be filled entirely with the layered colour creating new mesmerising hues, a conscious design element in Marimekko fabrics.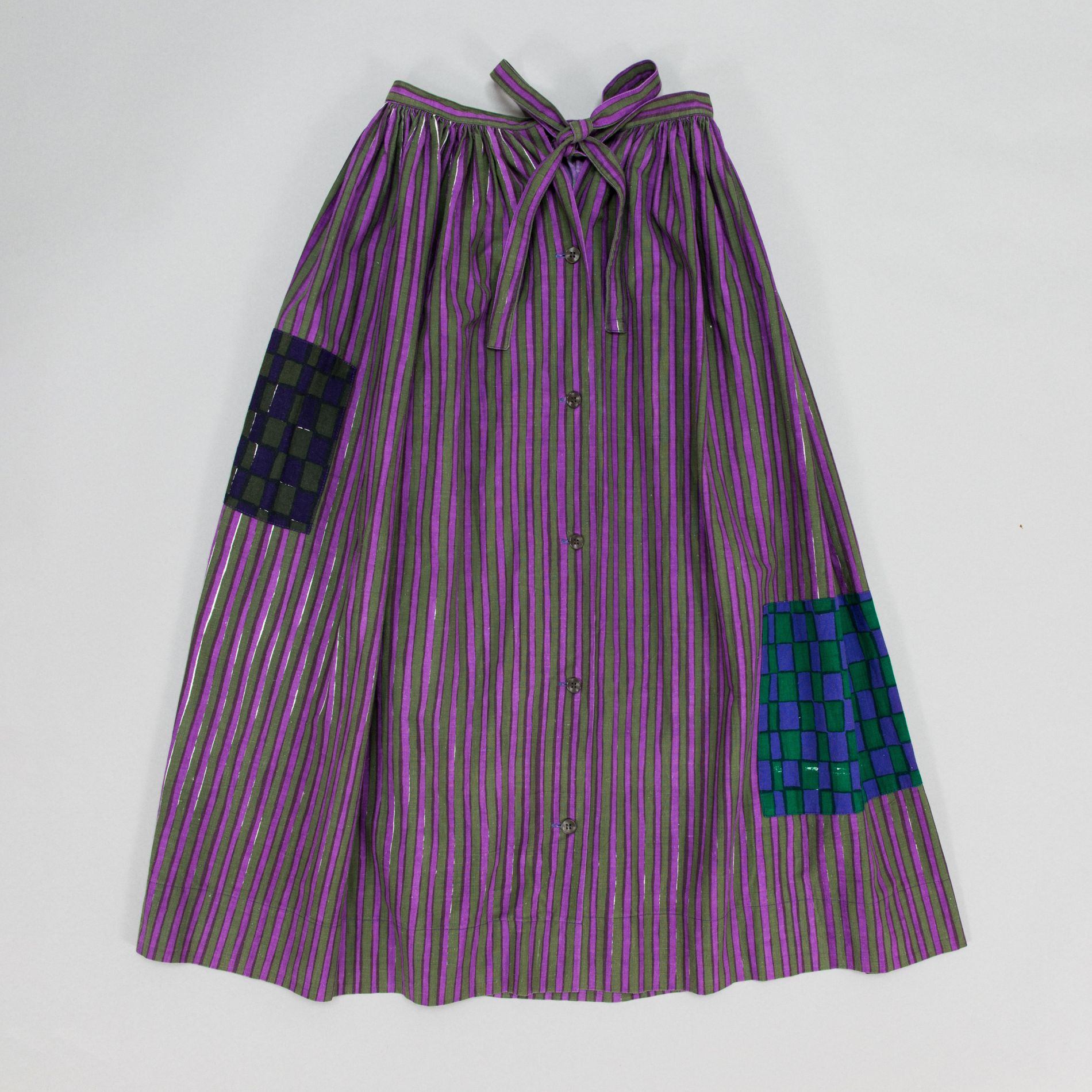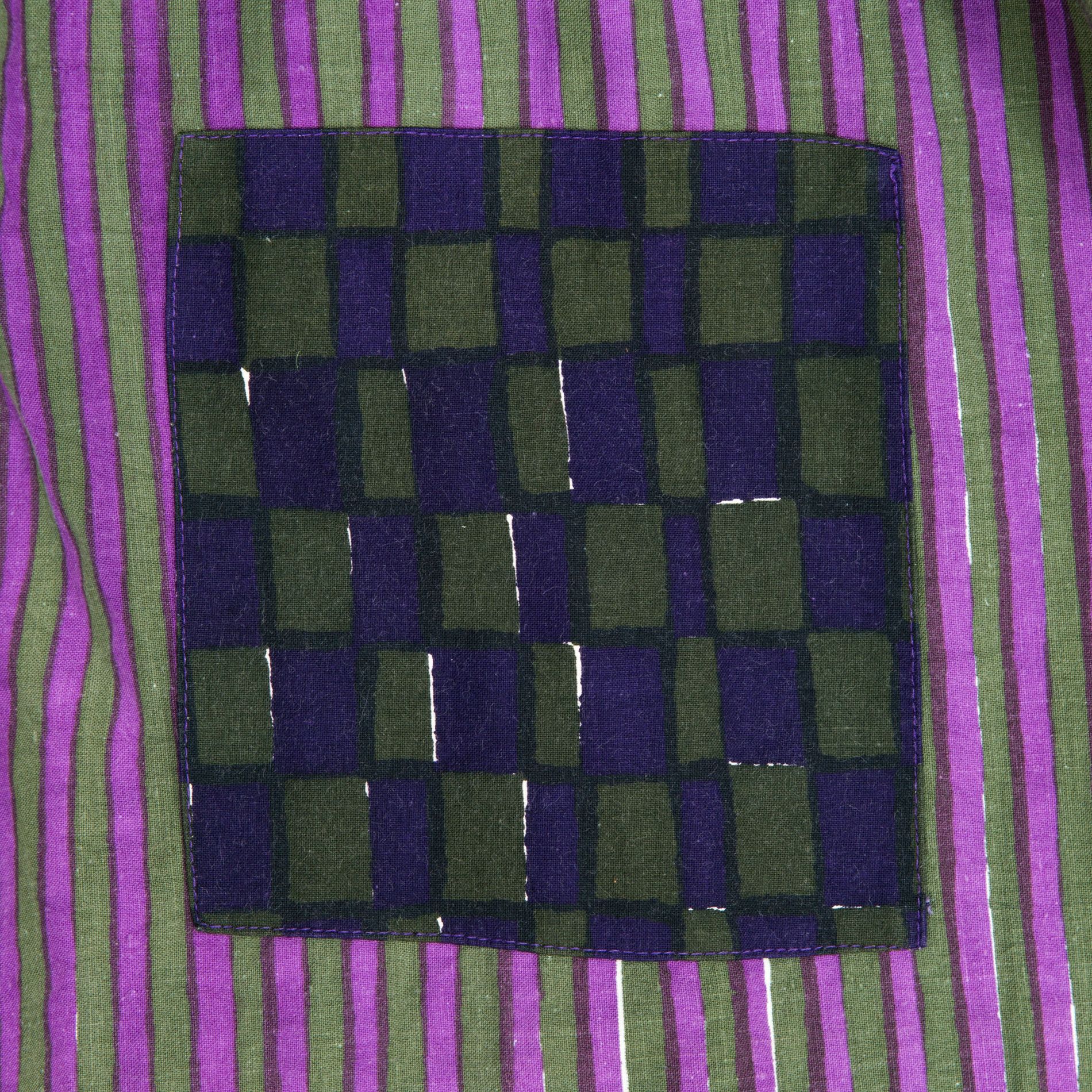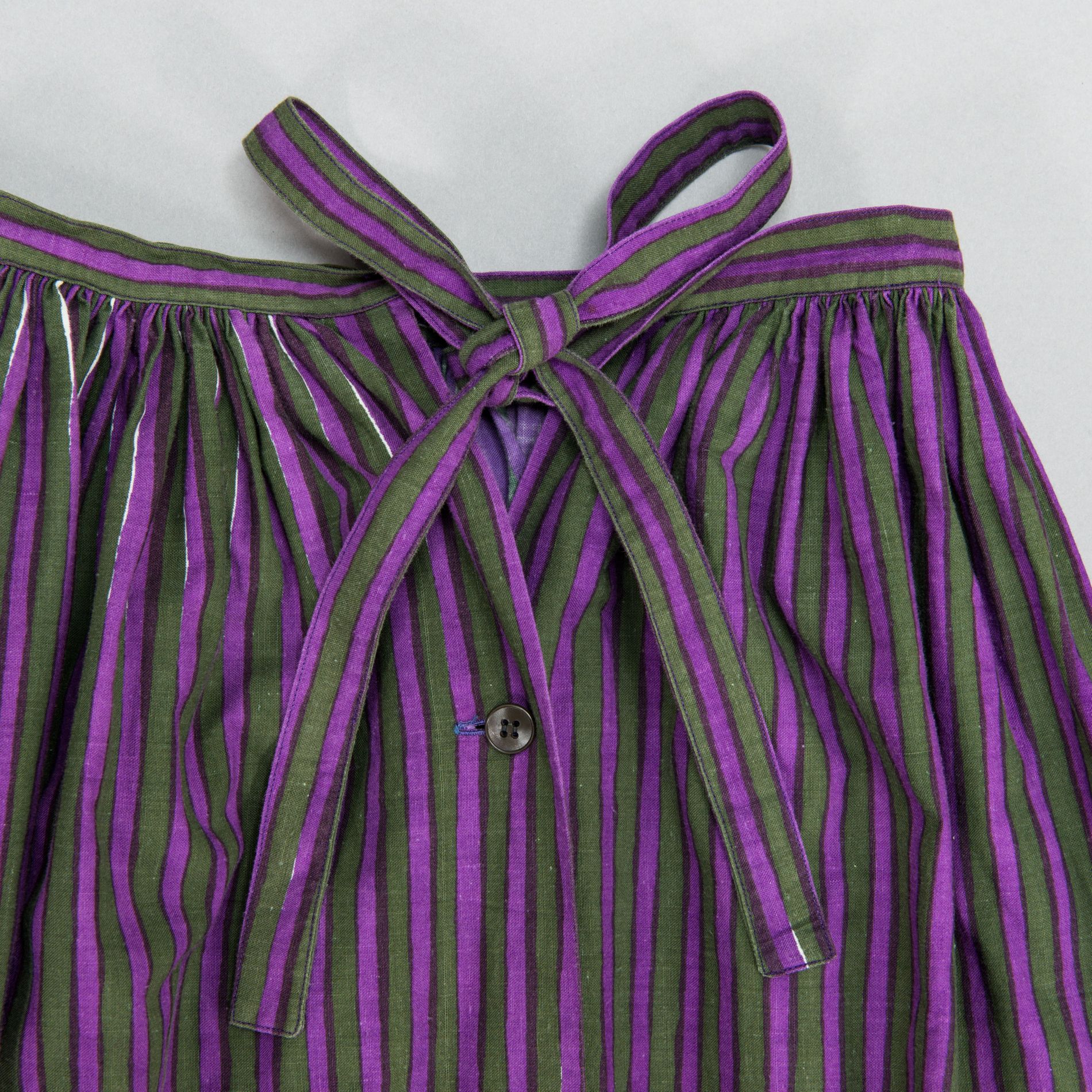 "Artists and designers have all been instrumental in shaping Marimekko's design language to what it is today, and paying homage to them is what this auction is all about for us," says Kemell-Kutvonen. To Ruotsalaine, it's an honour to have his work included in the auction. "When I arrived at Marimekko as a young designer, the company seemed like a phenomenon draped in some sort of mystic aura," he says. "To me, Marimekko felt like a big, wonderful dream."
The Bukowskis hosted auction is taking place from the 10 - 19 September on Bukowskis.com.