The heart of Marcus Samuelsson and Maya Haile's summer house is, of course, the kitchen. Step inside for a glimpse of the culinary magic at play
"I've worked in restaurants all my life, it's been people and craftsmanship - that's been my life," says Marcus Samuelsson as he browses the fresh produce at a local farmer's market near his family's summer home.
For a chef like Samuelsson, who grew up on fresh seafood and homemade meals, Sag Harbour is a dream locale, marked by great produce, organic farmers and plenty of fishing in the surrounding waters. The environment has inspired both his food and his family's lifestyle. "Being close to nature is something that we want to give our kids. I grew up by the water in Smögen in a beautiful part of Sweden and growing up with access to the outdoors becomes a big part of who you are."
Escape into the sun-dappled beauty of Sag Harbor and pull up a seat as Marcus and Maya whip up some culinary delights.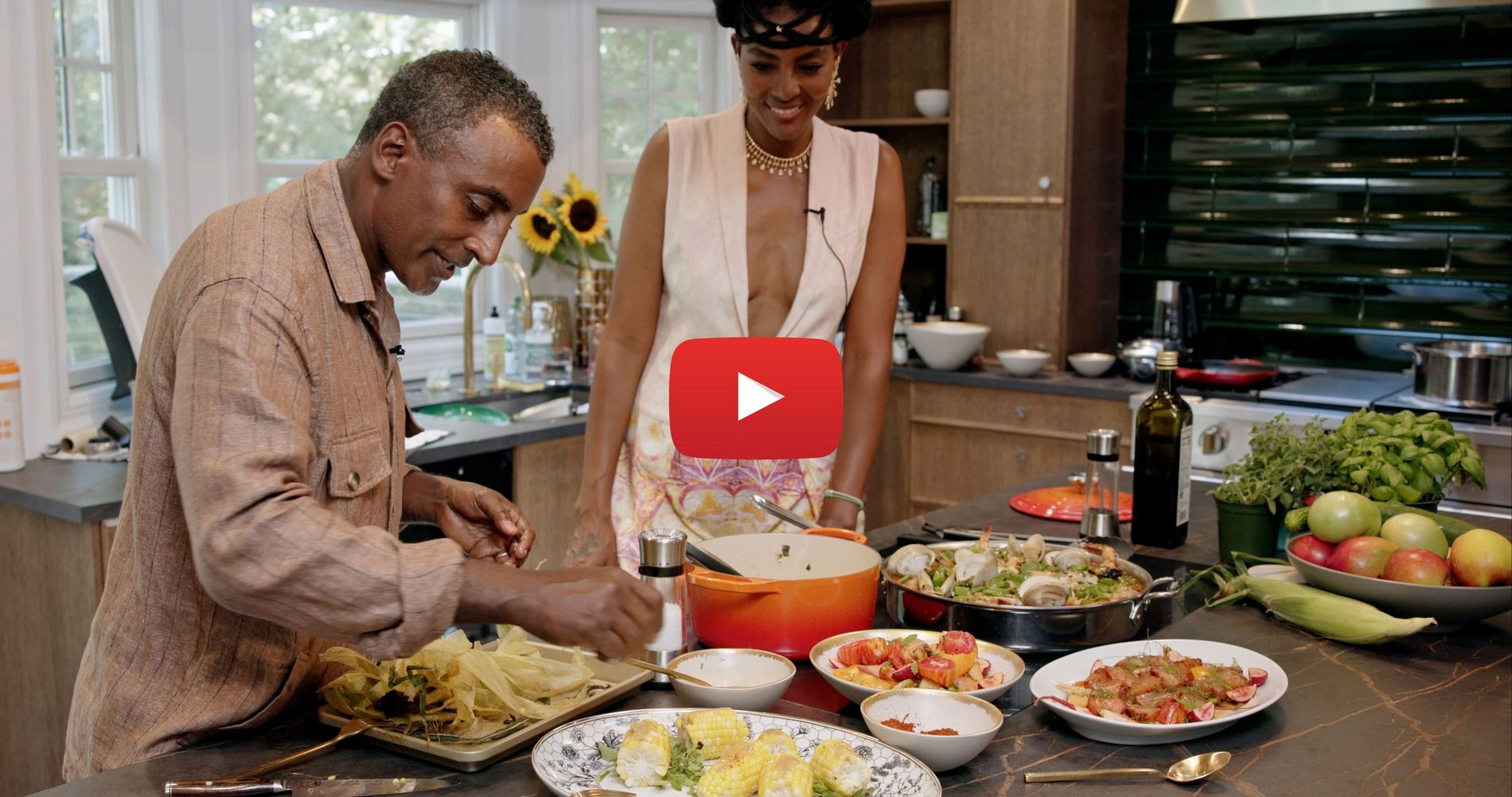 Directed, shot and edited by: Roy Beeson
Starring: Marcus Samuelsson & Maya Haile
Stylist: Jahwanna Berglund, Angelina Jolin
Hair Stylist: Sandi-Kaye Henry
Makeup Artist: Kevin McQueen
Executive Assistant to Marcus: Laura Holman
Music: Jacob Montague
Camera, sound and lighting: Shinobu Mochizuki