Keep up-to-date with the latest in homeware releases and interior pieces to know here. Your lust-list will thank you...
Tônn's new Bump tray has us on cloud nine
A small change can make a big difference. Case in point: the new cloud-inspired Bump tray from Swedish furniture brand Tônn. The soft lines and exuberant appeal of this fun, interior addition will give your home a subtle, yet significant upgrade.
Both a shelving solution and design centrepiece, the tray looks sleek and the best part is it's customisable – fitting seamlessly on Tônn's shelving system, Portal. "Bump is a playful complement to the straight lines of the Portal shelf," says founder and designer Josefine Halfwordson.
Choose between warm burgundy or creamy white, and any messy room will thank you. "Burgundy is a safe colour that I long for in interior design, preferably in combination with icy blue or soft pink," says Halfwordson.
The bump tray is available now to pre-order here
By Rebecca Hyde-Price Aggestam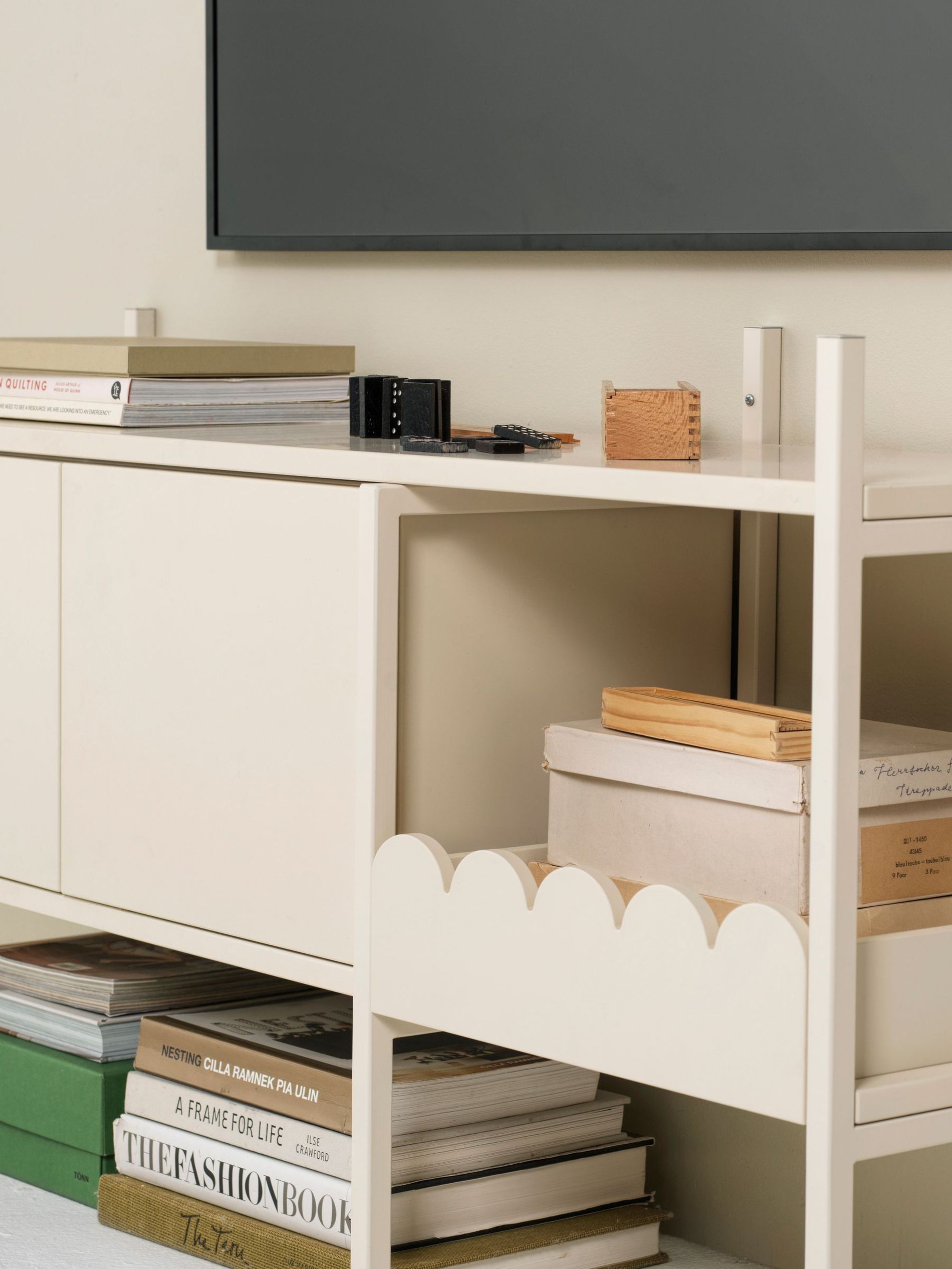 Let art bring your interiors to life at H&M Home
History has often shown us that female creatives can sometimes be overlooked in place of their male counterparts. But H&M Home is calling time on that with their second instalment of For the Love of Art, a collaboration working with, and celebrating, female artists around the globe. The brand has teamed up with two new artists – South African artist Lulama Wolf and US artist, poet and author Amber Vittoria – to fuse interiors with art. The two artists have each created their very own product capsule, both sporting diverse styles and offerings.
Wolf's collection, which draws on an earthier palette of navy and dark brown, includes a rug, jacquard throws, along with tufted cushion covers. "The homeware collection is a functional curation of pieces that I hope people cherish as much as I cherish how they become part of my journey with each purchase. I truly hope that this global collaboration lives to be a symbol of what I would like to continue to do with my work," explains Wolf.
While Vittoria embraces joy-bringing colour brights and confidence-inducing captions such as: 'I love me' scrawled across tableware. "I'm incredibly excited for my collaboration with H&M Home. Homes filled with art create spaces for joy, love, and relaxation, and this is an accessible and colourful way to bring art into your home," says Vittoria.
The For the Love of Art collection is available in selected stores and online here now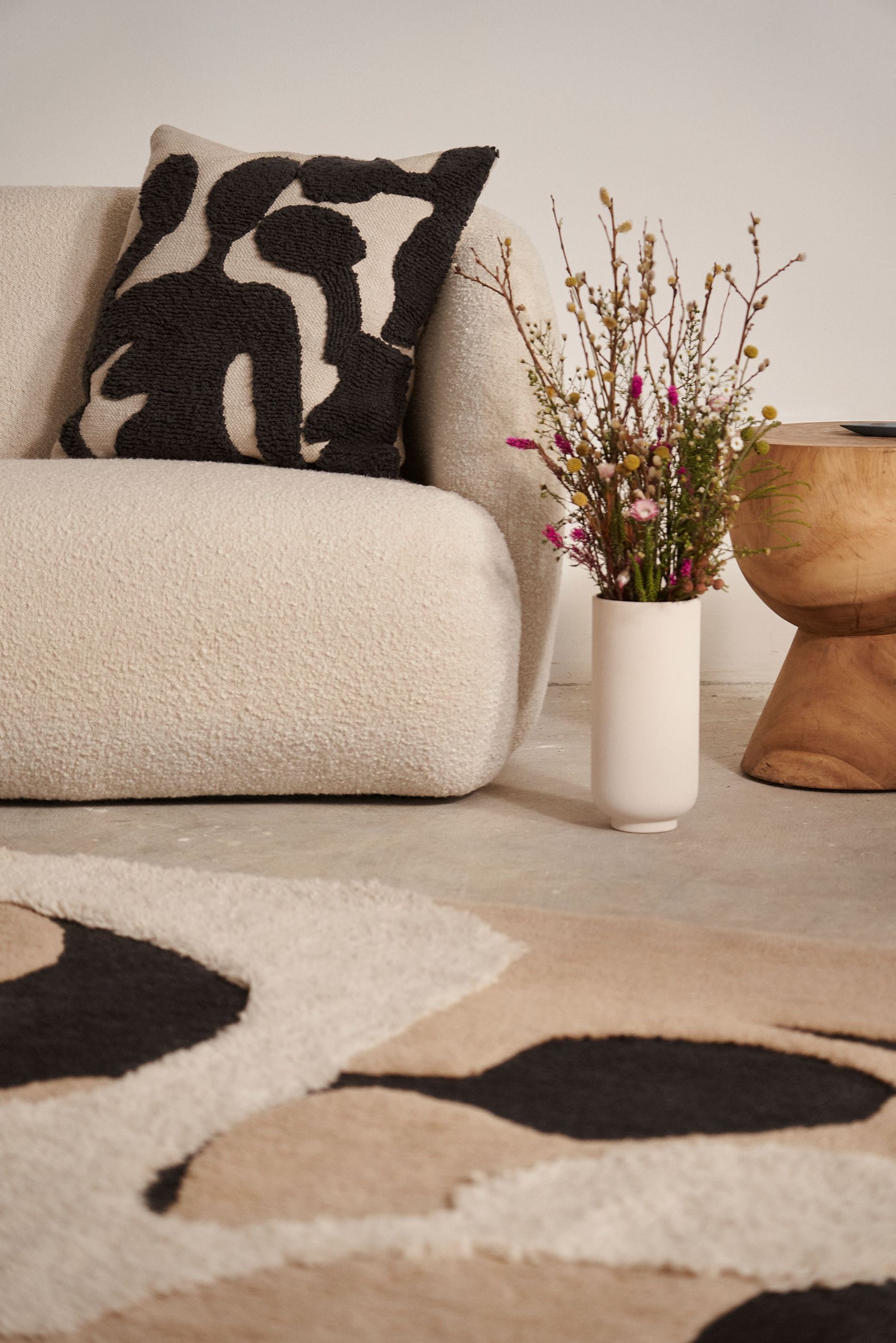 Matilda Djerf's favourite chunky cup is getting a restock
Matilda Djerf has one. Reese Blutstein does too. And the majority of TikTok wants one. But now you could be in with a chance of nabbing a set of the Internet's favourite chunky homeware pieces. Yes, most of us have had it listed on our 'to shop' wishlist for quite some time, but now the viral bubble cup and saucer, courtesy of Gustaf Westman, is making a comeback.
The glazed ceramic set, which comes in an array of seven different colours, including smile-inducing yellow, a stylish deep aubergine and, of course, the lusted-over bubblegum pink, will be relaunching on the 19th March. Mark your calendars now.
The chunky cup will be available here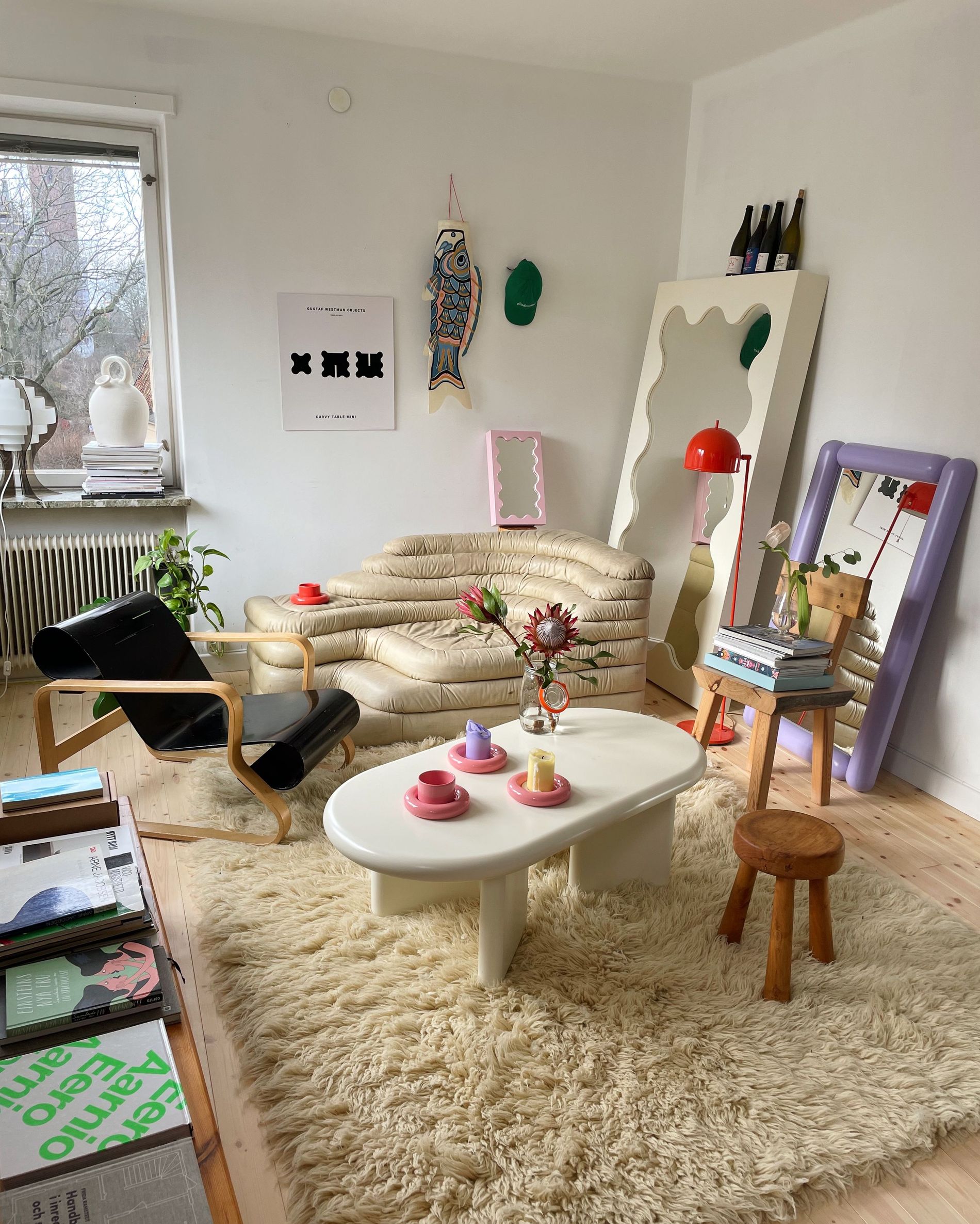 ​​Le Labo translates its 'secret ingredient' molecule into a covetable new candle
The long-awaited new release from Le Labo is here, and it's intoxicating. Referred to by the brand as a "close cousin" to cult-favourite fragrance Another 13, the Ambroxyde 17 candle shares the same special scent ingredient: a synthetic molecule element, that when merged with cruelty-free ambergris, has a mesmerising effect – enhanced by hints of natural musk, wood and jasmine notes, that all come to settle on a moss base.
Housed in a mantle-worthy glass vessel, the hand-poured candle boasts a high dose of fragrance oils that will quickly transform the ambience of any home. Light the natural fibre wick and get swept up in Le Labo's olfactory magic.
The Ambroxyde 17 candle is available here and at Le Labo's Scandinavian stockists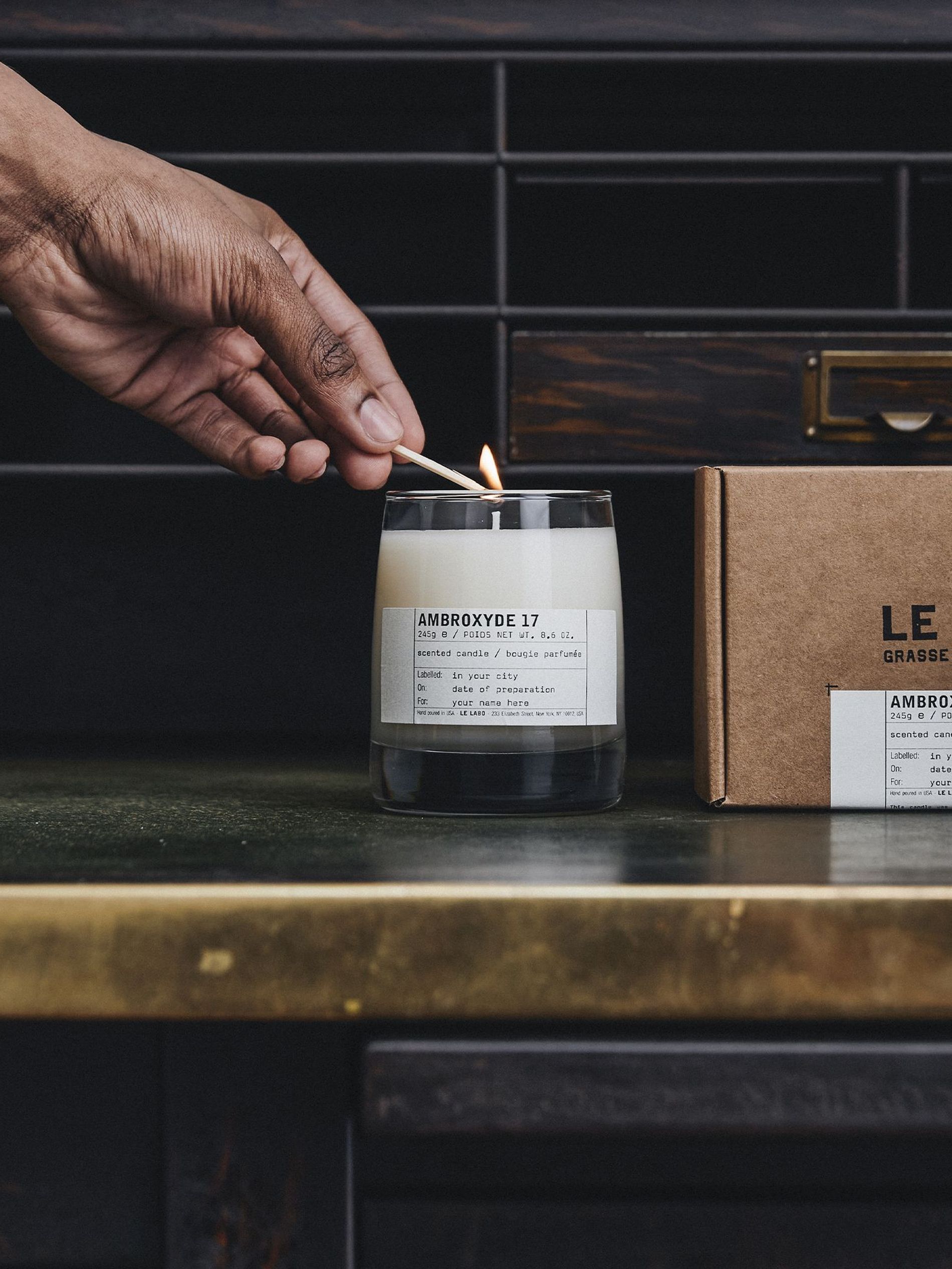 Maze x Antrei Hartikainen cleverly creates a floating table
Swedish interior design company Maze has joined forces with Finnish designer Antrei Hartikainen to create a series of coffee tables, named Parasol. The playful table design, inspired by water lilies floating in a pond, sees a tabletop resting on a simple, single metal leg giving it a floating-like state.
Made of dark and natural stained oak veneer, the collection embodies the essence of Scandinavian aesthetic, functional, yet still a little fun. Plus, with the additional storage space cleverly tucked underneath the tabletop, you can keep your room's mess to a minimum. Whether for a small studio apartment or a spacious multi-story home, the Parasol is certainly a welcomed addition.
The collection will be available in stores this autumn.
By Rebecca Hyde-Price Aggestam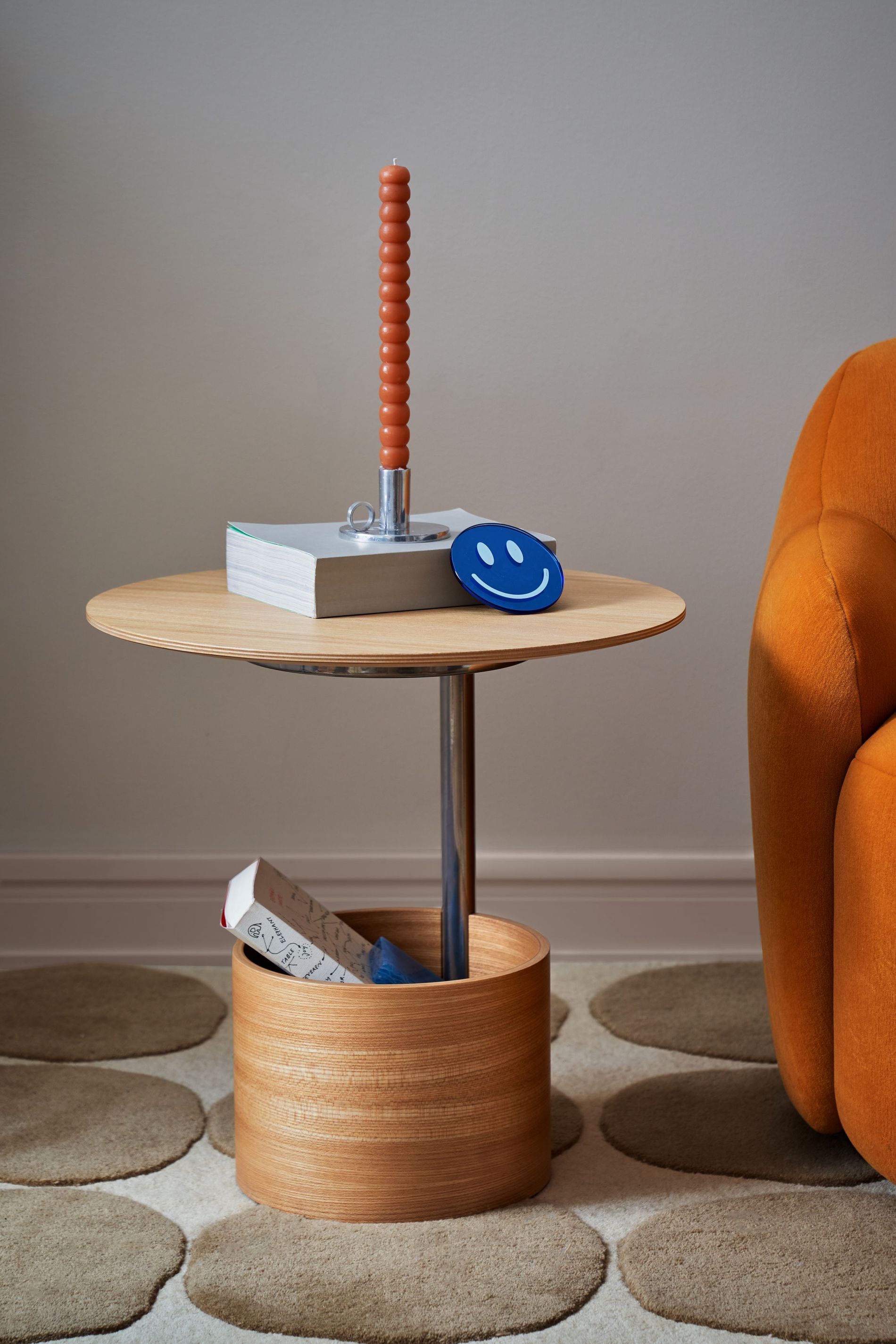 Pull up a chair with Form & Refine's new table designs
Spring is the perfect time to give your interiors a refresh and update the old. And a great way to reinvigorate your home is to turn first to the tables. And that's where Danish interiors brand Form & Refine come in, with the launch of their two new offerings: the Quatrefoil table and the Trefoil table.
Form & Refine, who put materials, form and sustainability at the forefront of everything they do, have crafted both tables from warm and white oak wood helping to bring a mix of both lightness and heaviness to the creations. The square four-legged Quatrefoil design, along with the rounded three-legged Trefoil, are the ideal accoutrement to any corner or morning room.
"With the frame, we wanted to try to create an interesting shadow effect, where four legs meet each other in a symmetrical line. The four legs stand very close together, which together form the characteristic construction of the table," details Designer Jonas Herman of the four-sided Quatrefoil design.
Browse the full collection here